! >
Broadway To Vegas
  SHOW REVIEWS     CELEBRITY INTERVIEWS     GOSSIP     NEWS 
LOVE AND OTHER EXPENSIVE MYTHS

If Cupid has flung an arrow your way, you can get married by an Elvis impersonator, that would be Ron DeCar who owns the Viva Las Vegas Wedding Chapel.

Or, how about walking the plank at the wedding chapel at Treasure Island. On Valentine's Day a rope swinging pirate will assist Kelly Jeffers and Russell Smith of Buellton, California in doing just that. As winners of the Treasure Island Valentine Day contest they will be married by the captain of the HMS Britannia, one of the ships that does nightly battle in the moat outside the hotel. If you fork over $100 and you can make it legal standing next to the wax replica of your favorite celebrity at Madame Tusseau's Wax Museum at the Venetian Hotel.


Candy is dandy, but liquor is quicker. Ogden Nash (1902-1971)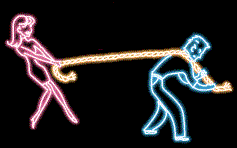 Kick in $800-$1400 and you can tell yourself that queasy feeling isn't because you're getting committed, it's because you're on water - being married while in a gondola floating down the canal at the Venetian Hotel. While some love canals may have toxic waste, this one is surrounded by high end stores.

Last year 114,000 couples got married in Las Vegas. This Valentine's Day week the lines are two hours long to get a license, the marriage license bureau is opening 24 hours a day to try to accommodate the 1,000 couples expected each day. The average wedding ceremony takes 15 minutes. Rings purchased at wedding chapels are electroplated with a five-year guarantee. Sometimes the marriages last that long.



CAROL CHANNING AND CHARLES LOWE made it legal in Boulder city, Nevada in July, 1956.
Broadway star Carol Channing exchanged vows with Las Vegas ad executive turned TV producer Charles Lowe in a ceremony in Boulder City, Nevada. After 41 years of marriage and over 4,500 performance starring in Hello Dolly, the saucer-eyed, raspy voiced Channing announced that 87 year old Lowe had only had sex with her twice in 41 years, had been having an affair with a man and beat her. The star hired divorce lawyer Raoul Felder and filed a 20-page petition in Los Angeles District Court.

Not all Nevada celebrity unions end in the Ripley's Believe It or Not category.

Steve Lawrence and Eydie Gorme jumped the broom at the home of Beldon Katleman two days before ringing in 1957. Also still happily married are Paul Newman and Joanne Woodward. Their bliss was officially sanctioned at the El Rancho Vegas in 1958.



STEVE LAWRENCE AND EYDIE GORME proved their love was here to stay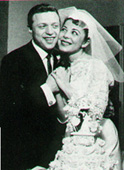 For romantic inspiration how about going on an adults only sex tour of the Central Park Wildlife Center. Get your libido going by watching the sex antics of slugs - unless that's how you already categorize your own sex life. Princeton grad Dr. Donna Fernandes, who got that Ph.D. by writing her thesis on sex change in terrestrial slugs leads special Valentine's Day weekend "Jungle Love" tour at the Central Park Wildlife Center, NYC. Emphasis will be placed on the amazing varieties of male genitalia.

Once you've got your date hot to trot you'll find courting doesn't come cheap. Even a female scorpion fly won't have sex with a male fly until he presents her with a large insect to snack on - thereby beginning the long standing "feed her first" tradition. A dinner for two at Mary Elaine's in Scottsdale, Arizona will set you back an average of $346.10. If that dinner led to a marriage proposal Kleinfeld in Brooklyn has the largest bridal-gown selection in America - over 800 dresses in stock. A wedding dress costing $125 in 1928 would be $1,221 in today's dollars. In the early part of the 20th century it was difficult to distinguish between the bride and her attendants because they all wore white. However, in Miami, Florida laws on the books indicate that it is illegal for a man to wear a strapless gown.

After the 1934 wedding of Princess Marina of Greece to the Duke of Kent all brides decided they wanted to be queen for a day, wearing tiaras and tulle veils.

Las Vegas doesn't have a lock on interesting ways to get hitched. 55 couples will get married on Valentine's Day on what's being called the "World's Highest Wedding Chapel" - the 110th floor observation deck of the Empire State Building. Couples selected wrote a 50-word essay explaining why they thought being married 1,400 feet above sea level would be the perfect way to cement a union. For inspiration think An Affair to Remember and Sleepless in Seattle.

This is big business. At Disney World there is a $7 million wedding pavillion where 2,300 wedding a year are conducted.

At Sea world in Orlando you can tie the knot in front of Shamu the Whale with beginning prices at $1,750. A sea lion named Clyde who wears a white satin bow and is trained to serves as ring bearer. Or, a ceremony can be performed in the penguin den, called the "formal option" since the birds are already wearing tuxedos.


BETTY BUCKLEY IN VEGAS DEBUT

Betty Buckley made her Las Vegas debut last Tuesday night at the Art Ham Hall at the University of Nevada.This was not just Buckley's Las Vegas debut - the engagement marked the first time the performer had even been in Las Vegas.



BETTY BUCKLEY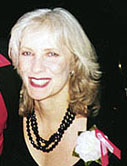 She was wide eyed!

"I wish they had loaned me my Norma Desmond costumes. How can I compete with that gold cape Shirley Bassey wears?" said Buckley referring to her starring role in Sunset Boulevard and Bassey performing at the MGM-Grand.

"This town is incredible! I'd only seen Las Vegas in the movies. Why, that Strip! Every hotel is like a different city. You can be anywhere you want to be - all on the same street.

Buckley took the time to see the O production at the Bellagio and Wayne Newton's show at the Stardust.

As for her own debut, she overcame an anxious audience that began clapping after the show was 20 minutes late in starting. Backed by four standout musicians, Buckley entered the stage then quickly retreated to whisper something to a person in the wings. After a few bars of an up tempo arrangement of Hello young Lovers/Almost Like Being In Love she motioned for her musicians to speed up.

Before too many minutes had passed the multi-talented lady had won over a crowd that was prepared to like her from the get-go.



BETTY BUCKLEY on stage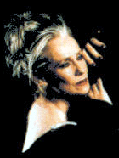 It was gratifying to see the hall, which seats over 1,000, filled with so many students. Whether they were comped, or got tickets at a discounted rate doesn't matter a whit. What matters is that they were not only there, but collectively knew her background, repertoire, and appreciated the music If anybody thinks good musicianship and singing is only appreciated by the over 40 set, this crowd would have set them straight.

The personable performer talks almost as much as she sings. She is a down home Texas bred gal who acts like you're her pal and she's dishing the dirt about auditioning for parts she didn't get and explaining about the ones she did.

Along the way she delivers pop standards before belting out what the audience came to hear - her expected showstoppers Memories from Cats and With One Look from Sunset Boulevard. She surprised with a Mary Chapin Carpenter creation Come On Come On, which Buckley - without further elaboration - told the crowd was her personal favorite.

Buckley is on a cross-country tour explaining "I do concert work to make a living. It's the mainstay to my livelihood," she explained. The one time Miss American contestant who has two Emmy nominations and a Tony Award, recently received her first Grammy nomination for Best Spoken Word Album. For The Diaries of Adam & Eve: Translated by Mark Twain, produced by Don Roberts. What Buckley says she's really like to do "is direct."

In her Vegas debut she was backed by her long time pianist/musical director Kenny Werner, James Haddad on drums and percussion, Tony Marino, bass; and Billy Drewes on reeds. Buckley spotlighted each in solo turns. All were enthusiastically received by the audience.

She returns to the Cafe Carlyle, NYC on Tuesday for a five-week stint. That engagement will showcase the premiere of songs from her latest recording Heart To Heart, set for release to coincide with the Carlyle engagement.


TAKING A CHANCE ON LOVE

John Treville Latouche's life was beset by contradictions - gifted yet obsessively self-destructive; openly gay yet married; a patriot who penned one of FDR's inaugural speeches yet blacklisted as a communist sympathizer. His life ended abruptly at the age of 41, when personal happiness and professional fulfillment seemed to be at hand.

A new musical about the life and work of lyricist Latouche Taking A Chance On Love begins performances February 15 at The York Theatre Company, NYC.

His ancestry was French Heugenot and Irish on his father's side - his mother Jewish. After his parents divorced, John and his brother Louis were raised alone, by their mother, Effie, a seamstress in genteel poverty.

He attended Columbia University on a scholarship. But in his sophomore year he found himself awash in trouble when the book, music and lyrics he penned for Columbia's Varsity Show of 1935, Flair-Flair, the Idol of Paree - described by John as "Rabelaisian," caused such a stir that the University created a censorship board to oversee future student shows. John left Columbia.

He concentrated on writing for the musical theatre. His first show was Murder In the Old Red Bar, a 1936 off-Broadway revival of the Victorian melodrama potboiler, for which he wrote two songs with composer Richard Lewine.



ETHEL WATERS died in 1977 at age 81.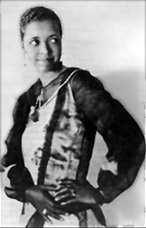 His famed soared with Cabin in the Sky which starred Ethel Waters, with an original book by Lynn Root, music by Vernon Duke and choreography by George Balanchine. The song Taking a Chance on Love was written for Waters to sing in Cabin.

Six days after Cabin in the Sky opened on Broadway, John married Theodora (Teddy) Griffs, the daughter of a wealthy WASP Connecticut family. Her father, Stanton Griffs, was the former Ambassador to Spain and the Chairman of the Board for both Paramount Pictures and Madison Square Garden. Their marriage lasted barely four years, primarily because both John and Teddy were gay. They would remain life long friends and eventually each would end up in a settled gay relationship.



KAYE BALLARD introduced Lazy Afternoon.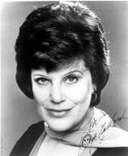 Perhaps best known for writing the lyrics to The Golden Apple with music by Jerome Moross, choreography by Hanya Holm and direction by Holm and Norman Lloyd - the 1954 production starred Stephen Douglass, Priscilla Gillette, Charlotte Rae, Portia Nelson and Kaye Ballard as Helen of Troy, who introduced Lazy Afternoon, turning it into a standard.

John's The Ballad of Baby Doe was an opera based on the real life tale of the romance between silver magnate Horace Tabor and the divorcee named Baby Doe for whom he left his first wife, Augusta. It premiered in Colorado's Central City in July, 1956 to great acclaim. Optioned for Broadway, it was ultimately produced at City Opera in New York in 1958. It made a star out of Beverly Sills in the title role and is one of the few American operas to join the standard repertory.



BEVERLY SILLS The Ballad of Baby Doe made her a star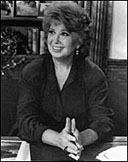 In 1952, after considerable work in analysis to deal with psychological problems stemming at least in part from trying to deal with accepting his sexual orientation, John formed a life partnership with rising young poet and librettist Kenward Elmslie (the Broadway musical The Grass Harp, and the operas Lizzie Borden, Miss Julie, Washington Square) who was 15 years his junior.

They set up housekeeping in a penthouse on East 67th Street, where John oversaw a virtually 24 hour artistic salon, welcoming the elite for drinks, debate, gossip and sex.

John's circle included such luminaries as Tennessee Williams, Jane and Paul Bowles, Carson McCullers, Truman Capote, Gore Vidal, Lena Horne, Hans Richter, Man Ray, Frank O'Hara, Jack Kerouac, e.e. Cumings, Jean-Paul Sartre, Virgil Thomson, Aaron Copeland, John Cage, Libby Holman, Leonard Bernstein, Betty Comden & Adolph Green, George Balanchine, Vernon Duke, Valerie Bettis, Dawn Powell, Salvador Dali, Marcel Duchamps, Marlene Dietrich, Marlon Brando, Arthur "Punch" Sulzberger, Oliver Smith, Cheryl Crawford, Ned Rorem, Katherine Dunham, Dr. Max Jacobson - the infamous "Dr. Feelgood" who gave shots of pure speed to celebrities, telling them it was an "herbal cocktail," - Yul Brynner, Miles Kreuger, Jerome Robbins, and more.



MARLON BRANDO part of the artistic salon crowd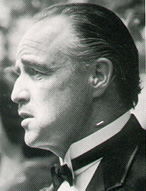 In 1954, John and Kenward bought a house in the country, outside the town of Calais, VT. They dubbed it Poets Corner and used it for romantic privacy and as an escape from the frenetic city life. It was there that John died, suddenly, of a massive heart attack, in the early hours of Tuesday, August 7, 1956, just after completing revisions on Baby Doe and while working on revisions to his Act I lyrics for Candide. Though his age was reported as 38, he was actually 41 years old. He is buried in the local cemetery, about a mile down the road form Poets Corner, where John's life partner, Kenward Elmslie, still resides.

Taking a Chance on Love was devised by Erik Haagensen, with music by Leonard Bernstein, Duke Ellington, Vernon Duke, Jerome Moross and others. This two act musical tells the colorful and complex story of his life through his contemporaries and with excerpts from Latouche's unpublished personal journals, letters and poetry.



CAROL CHANNING starred in The Vamp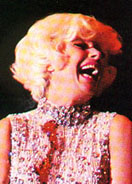 Latouche's musical styles ranged from traditional musical theatre and operetta to experimental and surrealist.

He wrote the book and/or lyrics to more than twenty musicals between 1936 and 1956, including Beggers Holiday, and The Vamp starring Carol Channing.

The cast of Taking A Chance On Love includes Jerry Dixon, Donna English, Ram Isaacs, and Eddie Korbich.

The creative team includes direction and scenic design by James Morgan, musical direction by Jeffrey R. Smith, musical staging by Janet Watson, costume design by Suzy Benzinger, lighting design by Ryan K. Schmidt and production stage management by Jack Gianino.



Broadway To Vegas is supported through advertising and donations. Priority consideration is given to interview suggestions, news, press releases, etc from paid supporters. However, no paid supporters control, alter, edit, or in any way manipulate the content of this site. Your donation is appreciated. We accept PAYPAL. Thank you for your interest.



CONFIDENTIALLY COLE starring Sean Harden has begun a limited engagement at the Triad Theater, NYC. This new, provocative theatrical endeavor focuses on the "other side" of Porter - the musical world of numerous sexual yearnings and heartbreaks.



COLE PORTER

During his time, Porter's conflicting passion produced a collection of over 800 songs, many with recurring themes of forbidden love, longing and obsession. He lived life and music with style, energy, and a hearty appreciation for the subtle, the grandiose, the lovely and the silly. Although married for 34 years, Cole had several intimate relationships during those years. Thus his double life was infused throughout his music with coded references to his lifestyle as well as a fatalistic view of love.

Hayden uses the music and lyrics of Porter with additional music by Steve Ross and Ann Hampton Callaway to produce a look at the music and life of one of the 20th century's great musical theatre composers.

Confidentially Cole is directed by Lina Koutrakos. Music director and co-arranger is Rick Jenson. Production supervision by Sally Harden. Conceived with co-arrangement by Sean Hayden, technical direction by Johnny Walker. The original CD of Confidentially, Cole, will be released in late February. A national tour of the show begins in late Spring.

CHIHULY GLASS SHOW Dubbed the Tiffany of contemporary glass, Dale Chihuly: Installations, is an exhibition devoted to his large-scale environmental work. Joslyn Art Museum, Omaha, NE Feb. 12-June 4. This is expected to be the best-attended exhibition of 1999-2000 in the Midlands.

LES MISERABLES Music Hall, Kansas City, Missouri. February 16-20.

A HUEY P. NEWTON STORY by and starring Roger Guenveur Smith. Author/performer Smith earned an Obie Award for this riveting exploration of the Black Panther Party leader. Based on Newton's own brilliant, incendiary words, this virtuoso performance illuminates the private man behind the public myth. Skirball Center, L.A. February 16-20.

GOING TO THE RIVER the 2nd annual celebration of African-American women playwrights takes place at the Ensemble Studio Theatre, NYC February 12-20. This event features the work of seven playwrights who have helped influence American theatre. The women represented in this year's festival are: France-Luce Benson, Stephanie Berry, Dhana-Marie Branton, Charlotte A. Gibson, Nancy Giles, T. Tara Turk and Shay Youngblood.

GLENGARRY GLEN ROSE

CHARLES DURNING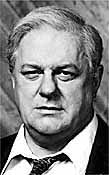 written by David Mamet, starring Charles Durning opens at the McCarter Theater in Princeton, NJ on February 18.

Born in Highland Falls, New York, Durning, 76, made his way to Broadway to star in a number of successful productions including The Andersonville Trial and That Championship Season.

He was last seen on Broadway in Gin Game.

In this revival Durning plays Levine, the aging salesman battling for his job in a run down real estate office. Co-stars are Daniel Benzali and Tony winner Ruben Santiago-Hudson. Scott Zigler directs.



WHO'S WHERE

ANNA MARIE ALBERGHETTI starring in The Fabulous Palm Springs Follies through March 26, Palm Springs, CA. She is billed simply as "Italian Singer." True, but an understatement.

The singer actress was in the original 1961 Broadway cast of Carnival. That production also included Bob Merrill, Kaye Ballard, Jerry Orbach, Mel Torme, Richard Chamberlain and Henry Lascoe.

The performer starred in Gian Carlo Menottes' The Medium and in 1958 Aladdin:The Dupont Show of the Month was turned into a soundtrack album. In addition to Alberghetti, that recording featured Cyril Ritchard, Sal Mineo, and Basil Rathbone.

MICHAEL GOULET son of Robert Goulet and ex-wife Carol Lawrence, is following in the footsteps of his famous parents The young Goulet is starring as Billy Bigelow in Carousel at Performance Riverside, Riverside, CA. thru February 27.

THE LOVIN' SPOONFUL Bluffs Run Casino, Council Bluffs, Iowa February 13-14. A sweetheart of a price - free.

THE POINTER SISTERS Harveys Casino Hotel, Council Bluffs, Iowa, February 18. $22.50.

THE BACKSTREET BOYS Pepsi Arena, Albany, NY February 14-15. $37.50 to $45.

MAUREEN MCGOVERN LA Mirada Theatre for the Performing Arts, La Mirada, CA on February 18-29.

LUCIE ARNAZ and STEVE MARCH TORME at Feinstein's at the Regency, NYC February 15-26.


THIS AND THAT

MATT DAMON was in Las Vegas to root for his brother, Kyle, who is training for the Boston Marathon.



MATT DAMON is his brother's head cheerleader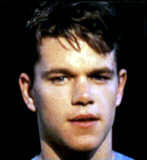 Matt watched as Kyle ran in the 34th annual Las Vegas Marathon finishing at 3:06:23, breaking his own personal record of 3:15 and qualifying for the Boston Marathon, which demands a 3:10. Kyle is a Boston sculptor. Matt was jumping up and down for joy when his brother qualified saying, "This is a huge day for our family. We took him out to dinner the night before the race and loaded him with the carbos. We'll all be at the Boston Marathon to cheer him on."

BOSTON radio listeners tuned to Theater Talk on WGBH, Friday, Feb. 18 at 12:30 a.m. can hear playwright Donald Marguiles discussing his twenty-year writing career in the theater, including his hit play Dinner With Friends.

FRANK SINATRA CELEBRITY GOLF TOURNAMENT February 16-19 is the golf tournament, founded by the late singer, where celebrities spend as much time playing to the crowd as they do playing golf. The event is known for the easy access autograph-seekers have to the celebrity players, who in the past have included; Joe Mantegna, Steve Yeager, Yogi Berra, Kathleen Sullivan, Monty Hall, Pat Boone, Mike Conners, Dennis Franz, Bruce Weitz, Susan Anton, Bruce Jenner, Mac Davis, Chad Everett, and Dick Butkus.


Mention BROADWAY TO VEGAS for Special Consideration
Call (800) 942-9027









Next Column: February 20, 2000
Copyright: February 13, 2000. All Rights Reserved. Reviews, Interviews, Commentary, Photographs or Graphics from any Broadway To Vegas (TM) columns may not be published, broadcast, rewritten, utilized as leads, or used in any manner without permission, compensation and/or credit.
Link to Main Page
---
Laura Deni


CLICK HERE FOR COMMENT SECTION