! >
Broadway To Vegas
  
  REVIEWS INTERVIEWS COMMENTARY NEWS

| | |
| --- | --- |
| | |
REVISED MUSICAL A TALE OF TWO CITIES TO OPEN IN LONDON - - THE QUEEN: 60 PHOTOGRAPHS FOR 60 YEARS - - COMEDY BENEFIT FOR HOLLYWOOD SUNSET FREE CLINIC - - BARRY MANILOW'S SLOW RECOVERY FROM HIP SURGERY - - SIGNED COPY OF GODFATHER SCRIPT FETCHES BIG BUCKS - - WHITNEY HOUSTON DEAD AT 48 - - PAINTING CHURCHES BY TINA HOWE - - PRINCE HARRY IS TOP GUN - - DONATE . . . Scroll Down



MUSICAL VERSION OF A TALE OF TWO CITIES TO BE RE-STAGED


Not that there was ever any decline in the popularity of Charles Dickens, but with the world celebrating what would have been his 200th birthday, a heightened interest has been generated in his body of work.

With some heavyweight power behind the project, a revised version of the acclaimed 2008 low budget, ensemble musical A Tale of Two Cities is about to open in London.

Bringing Lucie Manette, Charles Darnay, Miss Pross and Jarvis Lorry to the stage are Emmy winner Steven David Horwich, David Soames, Emmy nominated David Pomeranz, Paul Nicholas and Academy Award, Emmy and Oliver Award nominee John Cameron.

"The show is being re-cast, numerous rewrites are being considered, staging and choreography is being re-considered, one additional song will probably go in," Emmy winner Steven David Horwich, who has written the lyrics and co-authored the book with David Soames, told Broadway To Vegas.

"This production is opening in a small West End venue, as a step toward creating a future for the show. It should be an improved production all the way around."

That "small West End venue" is the 263-seat Charing Cross Theatre with performances April 5-May 12.

Formerly known as the New Players Theatre, Charing Cross Theatre is one of London's last remaining music hall venues.



Emmy winner Steven David Horwich told Broadway To Vegas that the upcoming production is "a step toward creating a future for the show. It should be an improved production all the way around."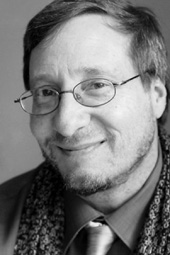 "In celebration of the bicentenary of Charles Dickens, PNPF in association with Ovation present the new musical A Tale of Two Cities, based on the much loved Dickens story, this classic tale depicts one man's ultimate sacrifice for love. Set against the brutal conflicts between the rebels and aristocracy during the French revolution and its parallel world in 19th Century London society. With well over 200 million copies sold, A Tale of Two Cities ranks among the most famous works in the history of fictional literature," according to the theatre's release.

California based Horwich has directed well over 200 productions, and has appeared as a performer in at least that many again. He has choreographed over 1,000 musical numbers; musical directed (while accompanying on piano) over 50 musicals; composed over 1,200 pieces of music and written lyrics for at least that many songs; operated several theatrical companies, and produced well in excess of 100 productions.

Some of the people he's directed or worked with have included John Travolta, Kirstie Alley, Jonathan Winters, Anne Archer, Jenna Elfman, Isaac Hayes, famed screenwriter Ernest Lehman, author of North by Northwest, Sabrina, and West Side Story, and Alex Haley, the author of Roots. His works have been presented from Los Angeles, to Toronto, to London, to St. Petersburg, Russia, where he co-authored and directed the first Russian/American co-workshop of a musical.

The fact that the London version of A Tale of Two Cities, which premiered at Upstairs at the Gatehouse in September 2008, is undergoing some changes doesn't mean there was anything wrong with the original mounting - in fact it received rave reviews.

Staged by the multi-talented Paul Nicholas, the musical arrangements are by John Cameron.



John Cameron told Broadway To Vegas he's using "the arrangement of the score, for two grand pianos, I made for the production in Hampstead, London a couple of years ago."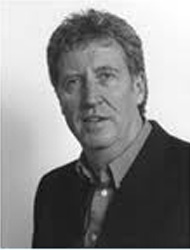 Cameron created the orchestral score for every version of Les Misérables from the original Robert Hossein production in 1980 through the RSC Broadway, tour and concert versions. John's orchestrations are featured in the current hit version of Joseph and the Amazing Technicolor Dreamcoat. Other shows he has arranged/supervised include Honk! which received the Olivier Award Best Musical and Spend, Spend, Spend which took home the Evening Standard Award Best Musical.

"We are using the arrangement of the score, for two grand pianos, I made for the production in Hampstead, London a couple of years ago," he told Broadway To Vegas. "It is ideal for this size venue as it is capable of all the emotion expressed in the piece whilst keeping the "chamber" quality of the production."

"Musically, the show is an excellent setting of one of Charles Dickens' most famous works and as such a valuable addition to the 200th Anniversary," he added.

The show features music by David Pomeranz, who was born in Reno, Nevada.

One of the most prolific songwriters on the scene today, Pomeranz has seen his songs recorded and/or performed by scores of major artists including Barry Manilow, whose renditions of David's classic compositions Tryin' To Get The Feeling Again and The Old Songs were both Number One hits, Cliff Richard, Clay Aiken, Lea Salonga, Kenny Loggins, Bette Midler, Freddie Mercury, Richie Sambora of Bon Jovi fame, Harry Belafonte, Isaac Hayes, Edgar Winter, Anna Nalik, Sir Laurence Olivier, Leo Sayer, Mel Brooks, Richard Harris, Richard Marx, Kenny Rogers, John Denver, Phoebe Snow, The Hollies, Kathie Lee Gifford, The Carpenters, Lillias White, The Muppets, Billy Dean, Andrea Marcovicci, Grover Washington, Jr. and hip-hop artist Missy Elliott who sampled David's music for her chart-topping hit single, One Minute Man.

With Kathie Lee Gifford and David Friedman he has written two projects, Under The Bridge, which premiered off-Broadway in January 2005, and Saving Aimee, based on the life of evangelist Aimee Semple McPherson, which debuted at the White Plains Performing Arts Center in October 2005 and was staged at the signature Theatre in Arlington, Virginia in April–May 2007 with Carolee Carmello in the title role. The show played at the 5th Avenue Theatre in Seattle for a one month run, opening on September 30, 2011 and closing on October 29, 2011.

The upcoming A Tale of Two Cities opens at the Charing Cross Theatre on April 5, 2012.



Broadway To Vegas is supported through advertising and donations. Priority consideration is given to interview suggestions, news, press releases, etc from paid supporters. However, no paid supporters control, alter, edit, or in any way manipulate the content of this site. Your donation is appreciated. We accept PAYPAL. Thank you for your interest.



ART AND ABOUT


THE QUEEN: 60 PHOTOGRAPHS FOR 60 YEARS

Titled: A Happy Reunion. In May 1998 Queen Elizabeth made a visit to Vindolanda Roman Fort on Hadrian's Wall. She is pictured here stroking a dog as she tours the site. This dog was already known to The Queen. This is Watney, a dorgi bred by Her Majesty at Windsor two years previously and passed to a friend living near Hexham, and what we are actually seeing is a happy reunion between the two. Photo by Helen Smith. Loaned to the exhibit by the Hexham Courant.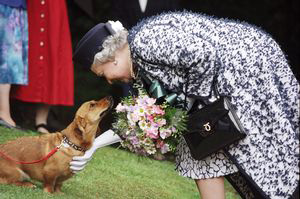 This exhibition celebrates Queen Elizabeth's 60 years as Sovereign, from the early years of her reign in the 1950s to the present day.

The wide-ranging selection of images illustrates both key events in her remarkable life as well as more informal family occasions.

The majority of the photographs shown here have been generously loaned by the photographers or agencies concerned, specifically for this display.

Photographs of The Queen at Windsor are displayed in the center of the gallery.

These images present a portrait of The Queen, one of the most photographed women in the world, as a daughter, sister, wife, mother, grandmother and Head of State, both at home in the United Kingdom and during some of her many travels around the British Commonwealth and the world at large.

Queen Elizabeth's reign has spanned the appointment of 12 British Prime Ministers and 12 Presidents of the United States.

In 1961 President John F Kennedy and First Lady Jacqueline Kennedy were photographed with The Queen and The Duke of Edinburgh when they dined together at Buckingham Palace. In 1982 The Queen and President Ronald Reagan were pictured riding side by side in the Home Park at Windsor during the President's stay at Windsor Castle. A striking photograph from 2005 captures The Queen and former Prime Minister Margaret Thatcher in silhouette on Her Majesty's arrival at Lady Thatcher's 80th birthday celebrations.

Over the past 60 years photographers have recorded The Queen pursuing her personal interests in off-duty moments, particularly her life-long love of equestrianism. Throughout her reign she has been Patron of the Royal Windsor Horse Show and has attended Royal Ascot every summer since 1945. In an image from 1957 Her Majesty leads in her filly Carrozza, with Lester Piggott in the saddle, after winning the Oaks race at Epsom. In two photographs from the 1960s Queen Elizabeth and members of the Royal Family are seen watching competitors at Badminton Horse Trials, and in 1962 Her Majesty was captured photographing the action herself. The Queen is again seen taking a photograph while at the Royal Windsor Horse Show in 1978.

On display in The Drawings Gallery, Windsor Castle, London through October 28, 2012.

CLAUDE MONET: IMPRESSIONS OF LIGHT begins a year-long exhibition at Bellagio Gallery of Fine Art in Las Vegas on February 18, 2012.

Organized in partnership with the Museum of Fine Arts, Boston (MFA), this landmark exhibition will feature works that illustrate the height of Claude Monet's engagement with color and light. It will showcase 20 works by Monet, the founder of French Impressionist painting, as well as eight other canvases by Monet's predecessors and contemporaries. All of these works are drawn from the collection of the MFA, which holds one of the largest groups of paintings by Claude Monet outside of Paris.

The other pieces were created by other masters of the genre including Jean-Baptiste-Camille Corot, Camille Pissarro and Eugene Louis Boudin.

It was from Monet's collaboration with these painters, along with his solitary explorations of the French countryside, that his own signature style eventually emerged.

The exhibition runs to January 6, 2013.

In conjunction with this exhibition, beginning March 14, a monthly Art & Wine: A Perfect Pairing event will take place.

Bellagio Gallery of Fine Art (BGFA) Director Tarissa Tiberti and Jason Smith, Director of Wine and Master Sommelier, will pair wines from Bellagio's cellar with artworks featured in Claude Monet: Impressions of Light. Then patrons can engage in an interactive conversation about each.

This series "offers a unique way to experience BGFA's world-class exhibitions again or for the first time. Held the second Wednesday of every month and will feature art and pairings that will vary from champagne to tequila to possibly beer, depending on the inspiration. The Perfect Pairing series will be held from 5 p.m. to 7p.m., with an interactive wine and art conversation with Smith and BGFA Director Tarissa Tiberti beginning at 6 p.m."

FENIX 2 is the capsule used to rescue the 33 trapped miners from the San José mine in Chile's Atacama Desert in October 2010.

The capsule became a symbol of hope and triumph over adversity during the unprecedented rescue operation, which saw all the miners brought safely to the surface following their 69-day entrapment.

This display at the Science Museum in London highlights the extraordinary technical challenge of the rescue - which involved hundreds of engineers, technicians and scientists - and includes interviews with key personnel involved in the operation.

Rescued miner Edison Pena, an Elvis fan, he was a guest on Late Night With David Letterman, then the Memphis Convention and Visitors Bureau and Delta Airlines flew him to Graceland, in a visit which coincided with the anniversary of Elvis' birthday on January 8, 1935. Pena received a private tour of the mansion and Elvis' grave. After that, he was flown to Las Vegas to watch Viva Elvis, the Cirque du Soleil show based on Elvis' music.

Pena reportedly jogged to his music and conducted sing-alongs while trapped underground for 69 days with 32 fellow miners in Chile. No word on whether the Science Museum exhibit, on display from February 11-May 13, 2012, has Elvis background music.


SWEET CHARITY


COMEDY BENEFIT FOR HOLLYWOOD SUNSET FREE CLINIC

Billy Gardell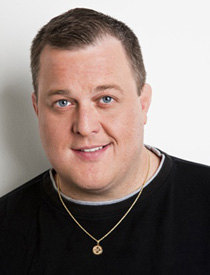 at the Laugh Factory on Monday, February 20, 2012.

Starring comedians Billy Gardell of CBS's Mike and Molly, Louie Anderson of Family Feud, Larry Miller from Best in Show and Nancy Becker Kennedy of The Louie Show.

"Everyone from the staff to the volunteers of the Hollywood Sunset Free Clinic are grateful to Billy Gardell, Louie Anderson, Larry Miller and Nancy Becker Kennedy for sharing their generous time and incredible talent to help raise monies and generate awareness for HSFC," said Hollywood Sunset Free Clinic Executive Director Teresa Padua.

"We are also thankful to The Laugh Factory for hosting and supporting Comedy Benefit for HSFC," she added. "Maybe laughter is the best medicine!"

Hollywood Sunset Free Clinic's mission is to provide quality health care, mental health services and required ancillary services to the homeless, poverty level and low-income residents of Silver Lake, Echo Park, East Hollywood and neighboring communities of Los Angeles. These communities are in most desperate need; the majority is at the 200% or below Federal Poverty Level.

All proceeds benefit the Hollywood Sunset Free Clinic.

ONE NIGHT ONLY VERY SPECIAL BENEFIT EVENING OF PERFORMANCES AND READINGS in support of Celebration Theatre and its upcoming production of The Color Purple.

Scheduled to perform are John Lloyd Young, Nicholas Bishop, Matt Dallas, Keith David, Devon Gummersall, Sharon Lawrence, Peter Paige, Jason Ritter, Amy Smart Doug Spearman and from the cast of The Color Purple - La Toya London & Cesili Williams.

Pre and post show reception. Monday, February 13 at the Celebration Theatre in Hollywood, CA.


SINGING THE PRAISES OF THE QUEEN
Dame Shirley Bassey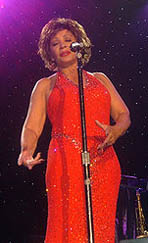 It's the gig singers are begging their agents to book. Only problem - you need to be asked to perform.

It's Queen Elizabeth's Jubilee concert.

To get the coveted booking, it helps if there is a title in front of your name.

Dame Shirley Bassey, Sir Elton John, Sir Paul McCartney and Brit-nominated Ed Sheeran have been announced as performers.

McCartney, who is a royal favorite, will reportedly both open and close the concert.

Tenor Alfie Boe, Jools Holland, Jessie J, Sir Tom Jones, Lang Lang, Madness, Sir Cliff Richard and Annie Lennox, OBE have also been announced as part of the line-up.

Organizer Gary Barlow, of former boy band Take That, said Princes William and Harry both "have requested artists," and more names will be revealed over the coming weeks. Among them, it is speculated: Adele.

Barlow added that he wants the event, which will take place on a special stage based around the Queen Victoria Memorial outside the gates in front of Buckingham Palace, to "transcend multiple decades of music" have the feel of a "street party."

"The Diamond Jubilee concert will celebrate the 60 years of The Queen's reign with an amazing line-up of world-class artists coming together to play at one of the biggest and most exciting live music shows in recent years," Barlow said.

The concert stage will be designed by world-renowned architect Mark Fisher, who has worked for U2, Robbie Williams and The Rolling Stones.

The event will be broadcast live on BBC One, BBC One HD and on BBC Radio 2 in the UK and to millions around the world. US viewers will be able to watch highlights on ABC the following day.

If you're determined to see the concert in person, the national ballot are distributing free tickets to 10,000 people. Members of the public can also apply through the internet or by mail until March 2 Tickets are being allocated randomly and not on a first-come, first-served basis.

Ticket holders will also be able to attend a special Jubilee picnic, which will take place in the Buckingham Palace Garden.


HIP SURGERY RECOVERY FORCES BARRY MANILOW TO CHANGE TOUR SCHEDULE
Barry Manilow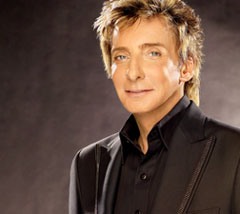 Under orders from his physicians, singer Barry Manilow has been forced to again postpone his concerts.

Originally his February 2nd, 3rd & 4th gigs at The Chicago Theatre, were rescheduled for July 12, 13th and 14th with the performer intending to fulfill his previously scheduled Radio City Music Hall date on February 10.

On February 7 it was announced that his doctors had again ordered the singer to re-schedule his concerts originally planned for February 10, 11, 12 and 14 at Radio City Music Hall in New York.

Three of the dates have been rescheduled to April 30, May 1 and 2.

While in rehearsal for his new tour, Manilow has been undergoing intense physical therapy in an effort to recover from extensive muscular surgery in his hips. "All of us are greatly disappointed and feel terrible that we are disappointing so many others," Manilow said. "We have all worked very hard on creating the new show and at the same time spent hours with physical therapists to get back in shape. Unfortunately, my hips just aren't ready yet; and these hips don't lie."

"We are all very sorry," Manilow added. "The pain of having to postpone our shows at Radio City is more than the pain I've been going through from the hip surgery."

Manilow will continue with the balance of his concert schedule starting in late February.


SPREADING THE WORD


THE LATE BRUCE BANKE

Elvis Presley. His Las Vegas hotel go-to guy, Bruce Banke, had his own hunka hunka burning love, but needed to improve his introduction skills.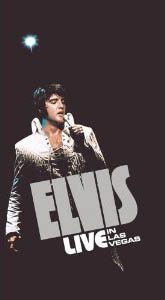 who passed away in 2000 at the age of 64, was with the International Hotel in Las Vegas before it became the Las Vegas Hilton, which is now known as The Las Vegas Hotel. He started there as the publicity chief under Nick Naff, who was the advertising director and Banke's boss.

Banke was put in charge of Elvis Presley performing at the then International Hotel. Presley's manager Col. Parker and Banke had a perfect rapport.

A small mention in the February 10, 2012 issue of The Las Vegas Review Journal about Banke having intended to write a book about Presley, reminded me of my own memories of Banke, who used to stash celebrity memorabilia from the hotel and then sell the stuff under an assumed name.

During the International Hotel days artists such as Streisand and Perry Como worked the venue doing two shows a night, a dinner show followed by a cocktail show.

Between one of the Perry Como shows Perry's manager asked me to go up to the publicity office and get something. The publicity office would be unlocked and it wasn't unusual for between show errands to be run to that department, especially if there were press or any VIPs in the audience. Those were the days when patrons dressed up to attend shows and a big deal could be made over who was in the audience. I followed instructions, turned on a light and went into a side office to carry out my chore.

At the time I was very young, too trusting and unbelievably naive. Dressed up gullibility in high heels.



Elvis Presley and Col. Tom Parker - had a big demand for pound cake.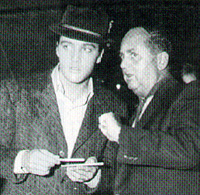 Suddenly Bruce Banke walked in with an attractive lady. He introduced me to her as his wife. I was pleased to meet her. I finished my errand and went back down to the dressings rooms.

The next night between shows I was again asked to go run an errand to the publicity office, which I did. While in the PR office, Bruce Banke walked in with a different, attractive women whom he introduced to me as his wife.

I looked at them both and inquired: "If she's your wife, then who is the woman you introduced me to last night as your wife?"

The second night lady was the real Mrs. Banke.

Divorce papers would follow.

To the day he died he blamed me for his divorce and there were no limits to what that man wouldn't do to hurt me.

The only upside was that I no longer had to make pound cakes for Col. Parker. Apparently Col. Parker, or somebody he knew, was addicted to pound cake, because he sure asked for a lot of it. Banke told me that Parker had tasted my pound cake one time when I had brought some to the hotel and said that - The Colonel - as he was known, loved it and wanted some when he came back to the hotel.

Several times I'd get a call from Banke informing me when The Colonel and Elvis would arrive and I needed to get baking. Being a total ninny, I actually dropped everything and began creaming butter, eggs, sugar and whatever secret ingredients I used. Then I raced the covered-in-tin-foil finish product to Banke, always meeting him in some odd location like the hotel hallway or back door. He'd hot-foot-it to the Elvis Suite, which was virtually an entire floor. Banke would always call with a - "The Colonel loved your pound cake." I was never paid for either my time or the ingredients.

Dancing to somebody elses command, as was the requirement of women in that generation, I was expected to bake pound cakes if requested, and just to show the Mad Men generation we were in, I obediently complied.

After the introducing of more-than-one-lady-as-your-wife incident, the pound cake preparation fell to the hotel bakers who didn't know my ingredients. One day the head baker called me and asked for the recipe. The one thing I did do was guard my recipes and I refused to tell him. That made him very angry.

BEN VEREEN takes part in American Legends Series presented by The Edgerton Center for the Performing Arts at Sacred Heart University on Sunday, February 19.

Vereen will take to the stage to candidly reminisce about his stage, film and television careers in an 'Actors Studio-style' presentation hosted by Jerry Goehring, Executive Director of The Edgerton Center.

The afternoon event will include selected clips from his film, television and stage productions and he will also participate in a Q&A with members of the audience.

The Edgerton Center for the Performing Arts on the campus of Sacred Heart University, is located in Fairfield, Connecticut.

BEHIND THE MUSIC-AL: TEENAGE DREAMS Moderated by Steve Fickinger, Vice President of Creative Development for Disney Theatrical Group.

In this installment of the Behind the Music-al series, see how the next generation of hot musical theater composers are exploring youth culture. How can contemporary musical theater speak to a younger audience? What makes a compelling tale out of a teenage dilemma?

Join Nick Blaemire the writer of Glory Days, and an actor in Godspell on Broadway, Kerrigan & Lowdermilk who penned The Unauthorized Autobiography of Samantha Brown, Ewalt & Walker of Bromance: the Dudesical, and The Making of Madeline Moore, and moderator Steve Fickinger as they reveal their teenage dreams.

Learn how songwriting teams collaborate, hear exclusive new songs performed by some of Broadway's hottest young stars and get the back-story on your favorite musical numbers.

Wednesday, February 22, at the 92Y Tribeca, NYC.


OTHER PEOPLE'S MONEY


SIGNED COPY OF GODFATHER SCRIPT which was found in a bunch of books donated to the Goodwill warehouse in Las Vegas, was auctioned off last Thursday for $12,000. The winning bidder was a Beverly Hills woman.

The red leather bound film script was signed by Al Ruddy, producer of the 1972 movie that won three Academy Awards. When first discovered, Diane Hutton director of retail operations for Catholic Charities of Southern Nevada, took the bound script to Gold & Silver Pawn, where the hit TV show Pawn Stars is filmed. They offered $500.

THE BOOK OF MORMON the Tony award winning musical at the Eugene O'Neill theatre, has topped the box office for the first time, knocking off Wicked and The Lion King from the top tiers.

According to weekly box office data released on February 5, 2012 by the Broadway League, Mormon grossed $1,455,329, compared to $1,349,433 for Wicked, $1,268,002 for Spider-Man and $1,226,681 for The Lion King.

SEATTLE'S INTIMAN THEATRE has announced that "almost 1,000 investors pledged to help us reach our goal of 1 million dollars," meaning that the Tony Award-winning institution will reopen this summer with a four-play festival.

After being forced to shutter last spring in the wake of major financial deficits, the Intiman enlisted Andrew Russell as artistic director and launched a vigorous campaign to begin paying off the theatre's deficits and raise enough funding to fully support a summer 2012 festival of work created and performed by Seattle-based artists.

The 2012 festival will include a new take of Shakespeare's Romeo and Juliet adapted to reflect the Palestinian-Israeli conflict and directed by Allison Narver.

Russell will stage a fresh look at Henrik Ibsen's Hedda Gabler, which will incorporate choreography by Olivier Wevers. Marya Sea Kamanski will star in the title role.

Also planned are a "new outlandish production" conceived by It Gets Better campaign creator and author Dan Savage; as well as a two-act production from director Valerie Curtis-Newton, which will be staged in the Intiman's studio theatre and its courtyard.

"The new Intiman will feature a repertory company of actors. Twelve performers will stretch and shift, and play multiple roles throughout the season."






TOM CRUISE STAND DOWN

Tom Cruise in Top Gun.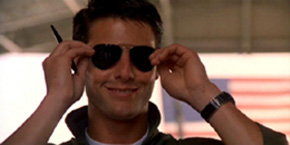 Capt. Harry Wales, aka Prince Harry, is the new Top Gun.

And, he's the real deal.

The third in line to the throne was named as the best front-seat pilot, or co-pilot gunner, from his class of more than 20 fellow Apache helicopter pilots, Britain's Defense Ministry announced.

The prince received the honor at a dinner, held at Wattisham Air Station, a short drive from Honington, where he has been training.

The celebration, which marked the end of what is known as the Conversion to Role Course, is a rigorous 18-month training program that leaves Harry and his fellow trainees, "up to the challenge of operating one the of the most sophisticated attack helicopters in the world," according to a press release issued by the ministry.



Capt. Harry Wales by his Apache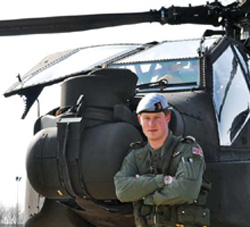 Harry's award was one of only two given at the end of the training course and marked the student whose "overall performance during the course is assessed as the best amongst their peer group," the ministry noted.

The award presented to the personable prince is "a polished 30 mm round from an Apache cannon mounted on a stand," the ministry said in a statement.

Meanwhile, Clarence House tweeted: "The Prince of Wales is 'very proud' of his son's achievement.

As part of his Apache course, Harry spent two months in the United States where he was trained in handling the helicopter in mountain and desert conditions, in dust landings, and day and night operations, as well as taking part in live firing.

During a break in his American based training Harry came to Las Vegas where he attended the O production show at the Bellagio Hotel.

After returning home, his grueling training included being hooded and forced to the ground as part of the training, which is designed to prepare the elite military troops for possible capture and torture by the enemy in a war zone.

He also had to live in the wild with no tent as part of the tough SERE course – meaning Survive, Evade, Resist, Extract – ahead of his return to the front line.

It is expected that Capt. Wales will return to Afghanistan before the end of the year.



PAINTING CHURCHES by Tina Howe. This is the first New York revival and Keen Artistic Director Carl Forsman directs.

Starring John Cunningham, Kathleen Chalfant and Kate Turnbull.

Painting Churches premiered Off-Broadway on February 8, 1983 at the McGinn-Cazale Theatre, produced by Second Stage. It transferred to the Lamb's Theatre where it ran for 206 performances. The play was filmed for PBS American Playhouse starring Sada Thompson, Donald Moffat, and Roxanne Hart.

In Painting Churches, we meet the Church family: Fanny (Chalfant) and Gardner (Cunningham). They are packing, about to move to a beach home on Cape Cod. Gardner is a poet and Fanny is from a "fine old family." Their daughter Margaret (Turnbull), an artist who lives in New York, has arrived to help them pack and paint their portrait.

The design team includes Beowulf Boritt (scenic), Josh Bradford (lighting), Jennifer Paar (costume), Ryan Rumery (sound), and Ricola Wille (properties).

Performances will begin February 14, with Opening Night set for March 6. This limited Off-Broadway engagement at The Clurman Theatre in NYC continues through April 22, 2012.

RING OF FIRE with musical direction by Jeff Lisenby, choreography by Jane Lanier and directed by and starring from the original New York production, Jason Edwards.

Joining Edwards onstage is Kelli Provart, Broadway veteran Troy Burgess; and recording artist Trenna Barnes.

Musicians include: John Foley on Guitar and Harmonica. Foley is an original author and cast member of Pump Boys and Dinettes, which received Tony and Olivier Awards Nominations for Best Musical. Fiddle player Brantley Kearns, Bass guitar player John W. Marshall, Guitar and trumpet player Brent Moyer, and drummer Mark San Filippo.

Ring of Fire: The Music of Johnny Cash uses the music of the man to bring to life the joys and sorrows of this music legend. Says Jason Edwards, the show's director and star, "Ring of Fire is the only theatrical show Mr. Cash ever gave his approval for and endorsed. The show's concept was never to have someone impersonate Mr. Cash, but to get underneath his image and present what he was trying to say in his lyrics. And to select performers who in some way might convey the essence of his southern style and roots."

Presented by Mc Coy Rigby Entertainment and FX Arts, the production will open on Friday, February 17, 2012 and perform for three shows only through Saturday, February 18, 2012 at the Fox Riverside Performing Arts Center, in Riverside, CA.

ALL MY SONS Written by Arthur Miller. Directed by Cameron Watson.

Featuring Anita Barone, Anne Gee Byrd, Maritxell Carrero, Tobias Hess, James Hiroyuki Liao, Alex Morris, A.K. Murtadha, Taylor Nichols, Linda Park, Taylor Scofield and Armand Vasquez.

The production returns to The Matrix Theatre Company in Los Angeles for a limited five-week run beginning February 17.

"This is the first time in our 30-year history that we're bringing a production back," announced Matrix Theatre Company producer Joseph Stern. "The response from both critics and audiences was just overwhelming, and the entire cast wanted to continue."

In All My Sons, Joe Keller and Steve Deever, partners in a machine shop during World War II, knowingly turned out defective airplane parts that caused the deaths of many men. Now, the past has come back to haunt their families. Miller's gripping tale of corporate greed versus social responsibility remains as electrifying today as when first presented in 1947, but Stern and director Cameron Watson have upped the ante, presenting this non-traditionally cast version as the third play in a trilogy examining race in America through the lens of different playwrights.

The production runs through March 18 at The Matrix Theatre in Los Angeles.

ANIMAL CRACKERS Book by George S. Kaufman and Morris Ryskind. Music & lyrics by Bert Kalmer and Harry Ruby. Adapted by Henry Wishcamper.

Directed by Allison Narver. Musical Director David O.

Hello, I must be going!

Hurrah for Captain Spaulding, the African explorer, skirt chaser and wise-cracking guest of honor at a posh Long Island house party. High jinks meet high society when he and his cronies mix it up with social climbers and stolen paintings.

Written for the Marx Brothers, this slapstick madcap musical busts out with zany songs and lavish dance numbers. Released as a film after the 1929 Wall Street crash and recently adapted, it proves that you can't keep an anarchic comedy full of pungent one-liners down.

During the first day of rehearsal Musical Director David O added a kazoo to the band, causing some surprise that a kazoo wasn't always part of the arrangements.

Making their debut in Animal Crackers are three Robert Juliat Lucy 1200W HMI followspots from Musson Theatrical, Inc. of Santa Clara, CA. According to the company, "the fixtures were chosen for their compact size and ability to fit into the theatre, which typically doesn't accommodate followspots."

"The OSF's recent emphasis on musical theater prompted the acquisition, which expands the company's followspot inventory. OSF previously purchased a pair of Robert Juliat Super Korrigan 1200W HMI followspots for its Elizabethan outdoor theater. The outdoor theater seats 1200, and the Angus Bowmer Theatre seats 601."

"The superior brightness and optics of the Juliat spots made it easy to decide to go with the Lucy followspots for the Bowmer Theatre," Master Electrician Noah Beauregard is quoted as stating.

Starring: Mark Bedard, Laura Griffith, Eddie Lopez, John Tufts, Daisuke Tsuji, Jonathan Haugen, Jeremy Peter Johnson, Brent Hinkley, K. T. Vogt, Mandie Jenson, and Kate Mulligan.

Scenic Designer: Richard L. Hay - Costumer Designer: Shigeru Yaji - Lighting Designer: Geoff Korf - Sound Designer: Matt Callahan - Choreographer: Patti Colombo - Dramaturg: Lue Morgan Douthit - Voice and Text Director: Scott Kaiser.

February 19-November 4 in the Angus Bowmer Theatre. Oregon Shakespeare Festival in Ashland, OR.

MASTER CLASS by Terrence McNally. Directed by Stephen Wadsworth.

Starring Tyne Daly, reprising the role of controversial opera sensation Maria Callas that she has played in Washington, DC and on Broadway.

Daly is joined in the production by Gerard Carey (Stagehand), Jeremy Cohen (Emmanuel Weinstock), Naomi O'Connell (Sharon Graham), Dianne Pilkington (Sophie De Palma) and Garrett Sorenson (Anthony Candolino).

Set design by Thomas Lynch, costume design by Martin Pakledinaz, lighting by David Lander and sound by Jon Gottlieb.

The play takes audiences to one of Callas' famous master classes, where, late in her own career, she dares the next generation to make the same sacrifices and rise to the same heights that made her the most celebrated, the most reviled and the most controversial singer of her time.

Produced in the West End in association with the Manhattan Theatre Club. Mounted through April 28 at the Vaudeville Theatre, London.

BEYOND THE HORIZON by Eugene O'Neill which was first full-length play and won the first of his four Pulitzer prizes.

Directed by Ciarán O'Reilly.

Set on a farm in Massachusetts at the beginning of the twentieth century, this riveting drama pits brother against brother for the heart of one woman.

Robert Mayo, a romantic young poet is about to embark on the voyage of his dreams. His brother Andrew is a contented farmer with a passion for the land.

On the eve of Robert's departure, when their neighbor, the beautiful Ruth declares her love for one over the other, the brothers trade lives with heart-breaking consequences. The farmer goes to sea and the poet tends the land.

Starring: Rod Brogan, Patricia Conolly, Lucas Hall, Jonathan Judge-Russo, Aimee Laurence, Johanna Leister, Wrenn Schmidt, David Sitler, John Thomas Waite.

Set Design - Hugh Landwehr; Co-Costume Design - Linda Fisher and Jessica Barrios; Lighting Design - Brian Nason; Music and Sound Design - Ryan Rumery; Sound Design - M. Florian Stabb; Hair and Wig Design - Robert-Charles Vallance; Props - Deirdre Brennan; Dialect Coach - Stephen Gabis; Casting - Deborah Brown; Production Stage Manager - April Ann Kline; Assistant Stage Manager - Rebecca C. Monroe.

February 15th - April 8th at The Irish Rep Theatre in NYC.

MONSTER by Neal Bell. Directed by Jim Petosa.

A brilliant stage adaptation of Mary Shelley's Frankenstein from Obie-award winning playwright Neal Bell, Monster "provides a disturbing yet poignant look at one man's insatiable quest to defeat death by creating life, and the dreadful results of abandoning his creation. A provocative production from the Boston Center for American Performance (BCAP), the professional extension of the BU School of Theatre."

Through - Saturday, February 25 at the Boston University Theatre, Lane-Comley Studio 210, Boston, MA.


WHO'S WHERE

THE AMAZING KRESKIN will take the stage of Bridgeport's Downtown Cabaret Theatre for two performances Saturday, February 18 and Sunday, February 19. With a showman's flair, a comedian's wit, and the capacities of a bona fide mentalist or thought reader, The Amazing Kreskin has, for some six decades, dramatized the unique facets of the human mind - his own. His very name has become an integral part of pop culture throughout the world, invoked in comedy clubs, comic strips, print stories, and television shows from sitcoms on through national magazines. The Cabaret is located in the heart of downtown Bridgeport, Connecticut.

TERRY FACTOR who is normally found headlining his own production in Las Vegas at the Mirage Hotel, is taking a busman's holiday by performing Saturday, February 18th at the Fantasy Springs Resort Casino in Palm Springs, CA.

BRUCE HORNSBY entertains Tuesday, February 14, at the Carolina Theatre in Durham, NC. On Wednesday the show is at the Peace Center in Greenville, SC. Friday he's on stage at The Palladium in Carmel, IN. On Saturday the performance is at the Schermerhorn Symphony Center in Nashville.

BOBBY McFERRIN a ten-time Grammy Award winning vocalist, comes to the Historic Balboa Theatre in San Diego, CA presenting An Evening with Bobby McFerrin on Wednesday, February 22, 2012. This mostly a cappella performance will feature special guest Jeff Carney.

KELLY CLARKSON singing Valentine's Day at the Hard Rock Live in Biloxi, MS. On Thursday the show is at the Seminole Hard Rock in Hollywood, FL and on Saturday she's in the spotlight at Universal Studios in Orlando, FL.

CHRIS BOTTI puckers up and blows on Thursday, February 16, at the Verizon Theatre in Grand Prairie, TX. Friday he's center stage at the Kennedy Center for the Performing Arts in Washington, DC. On Saturday he takes to the stage at Harrah's in Atlantic City, NJ.

BRIAN STOKES MITCHELL brings his powerful voice to the Music Center at Strathmore in North Bethesda, MD on Friday, February 17.

CELTIC THUNDER will perform at the Tamworth Regional Entertainment and Conference Centre on Monday, February 13, as part of their first Australian tour. The five strapping Celtic men also perform at the Allphones Arena, Sydney on February 16th.




FINAL OVATION


WHITNEY HOUSTON multiple Grammy Award winning singer died on February 11, 2012. She was 48. The cause of her death was not immediately announced.

The famed actor and singer was plagued by drug use, erratic behavior and a troubled marriage to singer Bobby Brown. The couple divorced in 2007.

Her death came on the eve of the Grammy Awards and hours before the A-list Grammy party hosted by her mentor Clive Davis was to begin. Houston had been expected to attend that party at the Beverly Hilton Hotel. Her body was discovered by her bodyguard in her 4th floor room of that hotel.

She was pronounced dead at 3:55 p.m. at the Beverly Hilton despite resuscitation efforts, a police spokesman said. Beverly Hills Police Lt. Mark Rosen said there were "no obvious signs of criminal intent" and that the cause of her death is being investigated.

Grammy officials spent Saturday night scrambling to put together a Houston tribute as part of the Grammy Awards, which will be broadcast on CBS.

Neil Portnow, President/CEO of The Recording Academy issued the following statement:

"Six-time Grammy winner Whitney Houston was one of the world's greatest pop singers of all time who leaves behind a robust musical soundtrack spanning the past three decades. Her powerful voice graced many memorable and award-winning songs. A light has been dimmed in our music community today, and we extend our deepest condolences to her family, friends, fans and all who have been touched by her beautiful voice."

From the middle 1980s to the late 1990s, she was one of the world's best-selling artists.

In 1992, she starred in The Bodyguard, and her rendition of the Dolly Parton penned I Will Always Love You spent weeks at the top of the charts and won Grammy's Record of the Year. The Bodyguard soundtrack was also named Grammy Album of the Year.

Houston is the most awarded female act of all time, according to Guinness World Records, and her list of awards include 2 Emmy Awards, 6 Grammy Awards, 30 Billboard Music Awards, 22 American Music Awards, among a total of 415 career awards as of 2010. Houston was also one of the world's best-selling music artists, having sold over 170 million albums and singles worldwide.

Upon learning of her death singer Mariah Carey wrote on Twitter: "Heartbroken and in tears over the shocking death of my friend, the incomparable Ms. Whitney Houston. She will never be forgotten as one of the greatest voices to ever grace the earth. My heartfelt condolences to Whitney's family and to all her millions of fans throughout the world."

Houston's website which is Copyright © 2010 Sony Music Entertainment, did not immediately update the site.

Houston was the daughter of gospel singer Cissy Houston, the cousin of 1960s pop diva Dionne Warwick and the goddaughter of Aretha Franklin. She is survived by her daughter Bobbi Kristina Houston Brown.

MICHAEL GOODWIN the London born conductor who spent the last 12 years behind the baton of the California Auburn Symphony died at the scene of an auto accident on Tuesday, February 6, 2012. He was 65.

Goodwin was eastbound at 55 mph on Highway 20 in Yuba County at 5:40 p.m. Tuesday when the tires on his 2002 Toyota Corolla lost traction with the road, causing the vehicle to spin counter-clockwise into a passing lane and into the path of an oncoming vehicle in the westbound lane, where Goodwin's car was broadsided by a 2006 Honda Ridgeline, according to the CHP.

The vehicles left the roadway and went about 40 feet down an embankment.

A mother and her two children, traveling at 45 mph in the other vehicle, were able to exit their vehicle but were transported Rideout Hospital in Marysville as a precautionary measure.

Weather may have been a factor since it had been misty, with light rain when the accident occurred. Alcohol was not believed to be a factor in the accident, However, the CHP stated that Goodwin, was traveling at a "speed that was unsafe for the wet roadway."

Goodwin was on his way to an orchestra rehearsal in preparation for a Saturday, February 11th, symphony children's concert.

Goodwin's memory was honored when the orchestra performed the scheduled Kinderkonzert at Placer High School Auditorium. Ryan Murray, choral director with the Grass Valley-based Music in the Mountains, conducted.

Founded in 1988, Goodwin built the all-volunteer orchestra from a fledgling concern to a 75-member orchestra with an international reputation.

Goodwin was born in London in 1946 and pursued music degrees at Leeds University and the Guildhall School of Music.

In the 1970s Goodwin began his professional career in Australia, where he regularly conducted the Adelaide Symphony and directed operettas at the Adelaide Festival Theatre.

Between 1976 and 1981 he held positions as conductor and chorus director with the Tehran Opera in Iran. Goodwin returned to the United States in the early 1980s and completed a master's degree in Renaissance and Baroque performance at California State University, Chico.

Orchestra members were recalling that Goodwin always had a desire to conduct Anton Bruckner's Symphony No. 4 in E-flat major. On January 21st Goodwin led the orchestra in an outstanding performance of that difficult work. The orchestra was schedule to perform on Saturday, February 11, 2012.

Services will be private.

NORMA LANGWORTHY dancer and theatrical producer died January 28 at her home in New York City. She was 92.

Proving life begins at 70, Langworthy, who spent 40 years as a dancer, ventured onto Broadway as associate producer of Sweet Sue in 1987.

Addicted to the producing bug, her other credits included Off-Broadway, Cliffhanger, The Perfect Party, Suds, The Springhill Singing Disaster, The Complete Works of Shakespeare (Abridged) and, in 1988, Athol Fugard's The Road to Mecca.

Her other Broadway credits includes premieres of Martin McDonagh's The Beauty Queen of Leenane and The Lonesome West, and revivals of The Best Man and A Thousand Clowns.

A serious supporter of several New York theatre companies, including the Roundabout Theatre Company, which, in December 2005, named the Langworthy Lounge in the American Airlines Theatre after her.

Norma Shea was born in Pittsburgh, PA, June 24, 1919, to Joseph and Jeannette Shea, and received her BA in Drama from Carnegie-Mellon University. In 1943, she married David Langworthy, afterwards moving to Philadelphia, PA, where they resided until 1979. Her husband died in 1993.

The couple became wealthy through the family business, an airplane parts factory.

She is survived by her four children, seven grandchildren and one great-grandchild.

JOE MAYER one of the pioneer musicians on the Las Vegas strip in the 1950's and 1960's, passed away Jan. 31, 2012 - a day before his 90th birthday. The cause of death was cancer.

Mayer played with Hank Williams and his Ozark Mountain Band on local Cleveland radio. In the late 1930's, he and two others formed a comedy musical trio called The Novelities. They played throughout the U.S. and abroad, and made numerous TV appearances including The Ed Sullivan Show. Movie roles includedJitterbug House with Jerry Lewis.

Mayer played 13 years at the Stardust and then retired to play banjo with the Royal Dixie Jazz Band.

He is survived by his wife, Dotty Browning, of Henderson, Nevada; his daughter, Jessie Lee Boyle of Temecula, Calif.; four grandsons; and seven grandchildren.








Next Column: February 19, 2012
Copyright: February 12, 2012. All Rights Reserved. Reviews, Interviews, Commentary, Photographs or Graphics from any Broadway To Vegas (TM) columns may not be published, broadcast, rewritten, utilized as leads, or used in any manner without permission, compensation and/or credit.
Link to Main Page
---
Laura Deni



For the snail mail address, please E-mail your request.
CLICK HERE FOR COMMENT SECTION