BedroomsOfLondonPhotoByKatieWilson.jpg<! >
Broadway To Vegas
  
  REVIEWS INTERVIEWS COMMENTARY NEWS

| | |
| --- | --- |
| | |
LIAM NEESON IS NOT A RACIST - - IRISH ARTS CENTER'S ANNUAL SHOW YOUR LOVE PARTY - - ALYS, ALWAYS - - NBC HAS CANCELLED LIVE BROADCAST OF HAIR - - AUDIBLE PLAYWRITING GRANTS ANNOUNCED - - DETROIT '67 - - MONET: THE LATE YEARS - - BEDROOMS OF LONDON - - DONATE . . . Scroll Down





Copyright: February 10, 2019
By: Laura Deni
CLICK HERE FOR COMMENT SECTION


LIAM NEESON IS NOT A RACIST: TAKING WORDS OUT OF CONTEXT AND TWISTING INTENT CAN DELIBERATELY DESTROY A PERSON
Liam Neeson isn't a racist.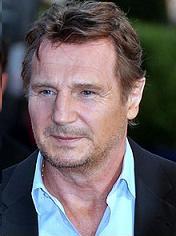 Promotional interviews can be tricky. Experienced stars can say something meant to relate to what they are promoting and suddenly they are caught in a firestorm never intended to be lit.

The latest actor to find himself mired in hot coals in Liam Neeson who is not a racist, bigot, mean person or anti anybody.

Recently, in a New York City hotel room journalist Clémence Michallont, who writes for Britain's Independent newspaper, sat down with co-stars of the soon to be released action film Cold Pursuit. One of the actors being interviewed was Liam Neeson.

Michallont couldn't have done a better job. In her published article an above the headline statement indicated that Neeson grew up in Northern Ireland during the Troubles.

The headline read: "Liam Neeson interview: Rape, race and how I learnt revenge doesn't work"

Underneath the main headline was added: "Exclusive: Sitting down with to discuss his latest action film 'Cold Pursuit', the actor recounts a disturbing incident from his past."

According to Lionsgate: Neeson portrays Nels Coxman, a snowplow operator who seeks revenge against the drug dealers that killed his son in Cold Pursuit.

Definition: "Rage (or fury) is intense, uncontrolled anger that is an increased stage of hostile response to a particularly egregious injury or injustice."

During the 17-minute, tea drinking interview Neeson disclosed that 40-years-ago, after a close, loved one was brutally raped he experienced a strong sense of rage and a desire for revenge. He could relate to his movie role. About a week later he calmed down. Those aren't unusual feelings. Just like the Kubler-Ross stages of death, there are stages in reacting to someone close to you being murdered, assaulted or raped.

If you aren't upset upon learning that a loved one has been raped - then perhaps you need to seek help.

How one handles those feelings of anger depends upon a multiplicity of circumstances.

Neeson, then a strapping 26-year-old, raised during the period of constant violence, in what has come to be known as the Troubles, talked about how that violence affected him when he confessed that when he learned of his loved one's rape - he wanted revenge.

Neeson's words have been taken out of context, paraphrased and repeated in a vocal tone and attitude not in harmony with how Neeson explained what he was feeling or what he did decades ago - which was to take a club, go into a seedy section of town and hope that a black man would attack him because he "wanted to kill a black bastard" after a loved one was raped by a black assailant.

Taking Neeson's recorded statements out of context is not only damaging to the actor but also doesn't give the author the professional credit she deserves. Her interview is excellent. When an explosive subject was suddenly disclosed she made certain to include a description of his mannerisms, vocal intonations, attitude, and didn't edict his comments.

She also spent the time to contact several psychologists, obtaining and reporting their reactions after providing them with extremely general information. It appears that the experts may not have realized the event happened 40-years-ago and one of her experts may have thought they were commenting on a recent incident.

Reading the entire article gives a more complete perspective of what happened from Neeson's first instinctive reaction of rage to his quick progression away from that initial emotion.

For instance, as a general rule, any father who has been told that his daughter has been raped has the initial, emotional response of wanting murder the rapist with his bare hands.

Most people would totally understand how Neeson felt. While we are living in a different age, 40-years-ago to be raped by a man of a different race, also constituted more serious criminal charges being filed.

During that time frame the first question the police would ask of a rape victim was the race of the assailant.

Even today, regarding any crime - if you need to provide authorities with a description state: race, height, weight. Saying somebody wore a baseball cap isn't much help. Stating race, height and approximately weight is.

Again, taking Neeson's confession out of context is harmful to Neeson and, perhaps, even insulting to Michallon.

The person who had attacked Neeson's loved one happened to have been black. Neeson explained on Good Morning America: "I had never felt this feeling before, which was a primal urge to lash out."

He added: "After that there were some nights I went out deliberately into black areas in the city, looking to be set upon so that I could unleash physical violence.

"I did it four, maybe four or five times, until I caught myself and it really shocked me, this primal urge. It was shocking."

He also emphasized that race had nothing to do with his feelings or actions. "If she had said an Irish or a Scot or a Brit or a Lithuanian, I know it would have had the same effect," he told ABC. 'I was trying to show honor and stand up for my dear friend in this terrible medieval fashion."

Neeson also said he was so shocked by his emotions that he talked about those feelings with a priest and a therapist.

What more could anyone have expected him to do?

In hindsight should he have been so open with the press?

No.

He can't suck back the words. For others to twist and distort them is reprehensible.

Neeson has been unfairly pounced upon. Neeson isn't a racist and neither is Mary Poppins when she put soot on her face in a scene regarding a chimney sweep - as has been charged.

Neeson wasn't trolling the streets intent upon simply attacking a black man. He was hoping somebody would attack him, so that he would have a legal reason to defend himself - and thus help find personal closure for what happened to his loved one.

Fortunately, nobody came at Neeson.

Some detractors may be jealous of Neeson's success, his good looks or that he was happily married to the gorgeous and elegant Natasha Richardson who tragically died in 2009, and is a wonderful father to their sons.

Neeson's career has been harmed by the blow back over his movie promotional interview. His appearance on The Late Show with Stephen Colbert was canceled. Red carpet interviews were canceled for Neeson's Cold Pursuit premiere, although he did attend the premiere at AMC Loews Lincoln Square. He also attended the after party at The Skylark.

Oscar-nominated director Ava DuVernay, 46, launched a Twitter tirade lashing out at Neeson, saying he benefits from white privilege.

Piers Morgan compared Liam Neeson's actions to the 'KKK'.

There have even been calls for him to be digitally removed from movies.

He's been required to do a mini explanation and apology tour, which doesn't sell movie tickets.

He's been damaged by talking about how he felt 40-years-ago when a close loved one was brutally raped.

Neeson and his career are now being micro-analyzed - from how he moves a microphone to being personable and joking. His detractors won't let him do anything right and are taking out of context and manipulating everything he says or does. That can destroy a life and a career.

Broadway To Vegas reviewed several of his press interviews. In looking at them it's easy to discover that - especially when he is promoting a film or referring to a character he played - he tends to speak using a casual and colorful approach. That makes for interesting and relatable reading for most readers - as opposed to the star who has the same six set answers to pre-written questions resulting in every interview sounding the same. Speaking in a easy mannered style is refreshing - until it is twisted and used against the person.

When he was promoting his 1990 blockbuster movie Darkman he sat for an interview - comments from which were picked up and used by Ingrid Millar in her 1995 biography.

In the 1990 Darkman press interview Neeson did what he frequently does - tried to draw an easy to understand parallel with himself and his character. He said: "He's always suppressing something, trying to quell the raging beast within. I can relate to that.

"You know, you're sitting at a restaurant table or in a traffic jam or waiting for an elevator, and there's an outward side of you that has to present itself as a normal human being. But inside you're dying to stab somebody. Especially here in Los Angeles."

Anybody who has ever lived in Los Angeles or been trapped in a traffic jam; experienced somebody cutting in front of them to grab the parking space; or be behind the person who has stopped their car, in a way that you can't maneuver around, while they run into a store to buy "just one item" knows what it is to have daggers shoot from their eyes. As to Neeson's comments most people would probably reply - Yeah, I know what you mean.

When a wife says if her husband forgets to take the garbage out just one more time she's going to kill him - she doesn't mean that she's going to kill him.

Again, Neeson can used a colorful, relatable way of expressing himself. That doesn't mean that Neeson is a threat to anyone. And, the last thing he is is a racist.

Somebody has to have it in for the star.

There are a lot of people who become uncomfortable at the success of another. Instead of working harder, it's easier to pull the other person down. For Neeson's professional enemies - or competitors in general - to jump at an opportunity to sidetrack his career and reputation - is mean spirited jealously.






E-Book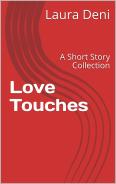 Soft back Book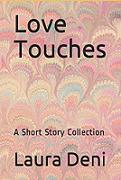 Broadway To Vegas is supported through advertising and donations. Priority consideration is given to interview suggestions, news, press releases, etc from paid supporters. However, no paid supporters control, alter, edit, or in any way manipulate the content of this site. Your donation is appreciated. We accept PAYPAL. Thank you for your interest.



E-Book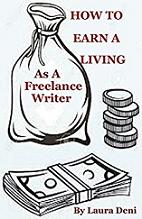 Soft back Book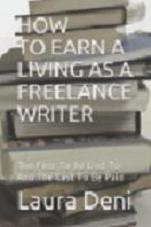 This is not your typical, totally boring textbook.

In the pages of How To Earn A Living As A Freelance Writer (the first to be lied to and the last to be paid) you'll find sex, celebrities, violence, threats, unethical editors, scummy managers and lawyers, treacherous press agents, sex discrimination; as well as a how-to for earning money by writing down words.





ART AND ABOUT


BEDROOMS OF LONDON a new photographic exhibition documenting the living conditions of London's most disadvantaged children.



Cramped living quarters containing a kitchen and bedroom, with the baby's bassinet located half in the kitchen and half in the bedroom. Photo by Katie Wilson.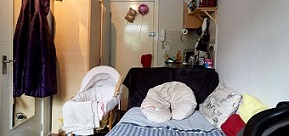 In partnership with The Childhood Trust, Bedrooms of London presents a new body of work by photographer Katie Wilson highlighting the damaging consequences for children arising from the shortage of social housing in London. Focusing on the spaces in which children are sleeping, the photographs are shown alongside first-hand narratives from families collected and written by Isabella Walker, and offer a poignant insight into the lives and experiences of children living in poverty across London.

"In a city where extreme poverty and wealth exist side-by-side, Bedrooms of London makes visible the often shocking and unseen reality of home life for the 700,000 children currently living below the poverty line in our capital, and challenges the prejudices and stereotypes associated with child poverty. Shown in the context of the Foundling Museum, the exhibition builds on the story of the Foundling Hospital, highlighting the situation today for some of London's most vulnerable children."

The Childhood Trust was supported in producing this project by award-winning social change communications firm GOOD Agency. The exhibition has been created in partnership with the Foundling Museum.

On display through May 3, 2019 at the Founding Museum in London.

MONET: THE LATE YEARS the first exhibition in more than 20 years dedicated to the final phase of Monet's career. Through approximately 60 paintings, the exhibition will trace the evolution of Monet's practice from 1913, when he embarked on a reinvention of his painting style that led to increasingly bold and abstract works, up to his death in 1926.

Assembled from major public and private collections in Europe, the United States, and Asia, including the holdings of the Fine Arts Museums and the Kimbell, Monet: The Late Years will include more than 20 examples of Monet's beloved water lily paintings.

In addition, the exhibition will showcase many other extraordinary and unfamiliar works from the artist's final years, several of which will be seen for the first time in the United States.

Majestic panoramas will be displayed alongside late easel paintings, demonstrating Monet's continued vitality and variety as a painter. This exhibition will redefine Monet—widely known as the greatest landscape painter of the Impressionists—as one of the most original artists of the modern age.

"Building on the strong history of partnership between our institutions, Monet: The Late Years was inspired by seminal paintings by Monet in the collections of the Fine Arts Museums of San Francisco and the Kimbell Art Museum," said Eric M. Lee, director of the Kimbell, and Melissa Buron, director of the art division at the Fine Arts Museums of San Francisco. "Together, we are delighted to reveal a newly considered Monet in this thrilling exploration of his last works."

Monet: The Late Years focuses on the period when the artist, his life marked by personal loss, deteriorating eyesight, and the threat of surrounding war, remained close to home to paint the varied elements of his garden at Giverny. His worsening vision and a new ambition to paint on a large scale stimulated fundamental changes in the tonality and intensity of his palette, toward vivid color combinations and broader, more apparent, application of paint. The complex surfaces of his canvases reveal layers of activity spread out over the course of days, months, and years. The result was a remarkable new body of work with increasingly feverish, dramatic brushwork.

Far removed from his earlier, more representational production, the artist's late paintings close in on a stylistic threshold into abstraction.

Organized by George T. M. Shackelford, deputy director of the Kimbell Art Museum, and installed in San Francisco by Melissa Buron, director of the art division at the Fine Arts Museums. Monet: The Late Years is on view at the de Young museum in San Francisco from February 16 through May 27, 2019, and then at the Kimbell Art Museum from June 16 through September 15, 2019.






E-Book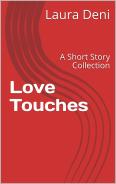 Soft back Book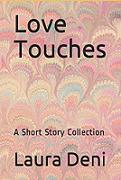 SWEET CHARITY


AEROSMITH FRONTMAN STEVE TYLER attended the Monday, February 4, 2019, grand opening of Janie's House, a residence for abused and neglected girls on Youth Villages' Bartlett campus in Memphis. Tyler has contributed close to half a million dollars to Youth Villages through his philanthropy, Janie's Fund.

Aerosmith first released the song Janie's Got a Gun in 1989, it told the story of a girl abused by her family. That song became the inspiration for Tyler starting Janie's Fund.

Since the program launched in 2015, Janie's Fund has raised more than $5 million to help girls overcome the trauma of abuse and neglect. The first Janie's House is located in Atlanta, Georgia which reopened as in 2017.

The Memphis Janie's House, a 3,900-square-foot residence providing 24-hour care and therapy for girls who are survivors of abuse and neglect, at Youth Villages' 82-acre campus in Bartlett.

Janie's House is a renovated cottage that was built in 1986 as a residential facility for girls. About 230 young people live on the Bartlett campus, which includes medical care, counseling and a school.

The renovated house was designed by brg3s principal Susan Golden and delivered on time and under budget by F & F Construction.

It has common areas and a 700-foot backyard deck that overlooks the property's 8-acre lake. The walls have inspirational quotes and murals selected by Tyler from the song Dream On.

About 30 girls are anticipated to annually stay at Janie's House, as it serves girls ages 12 to 18 who have been abused or neglected for an average of four to six months with the goals of reuniting them with their families or finding a stable foster or adoptive family.

Youth Villages also has a center for boys directly behind the newly renovated girls' quarters.

IRISH ARTS CENTER'S ANNUAL SHOW YOUR LOVE PARTY will celebrate their historic Groundbreaking and toast to their wonderful supporters of Irish arts and culture in New York.

This year, those honored will be art gallery director Emily-Jane Kirwan and her husband, contemporary art appraiser Jay Grimm, and the co-founders of the Golden Trailer Awards, filmmaker Monica Brady and her sister, the commercial producer Evelyn Brady-Watters.

Thursday, February 21 at Mutual of America in New York City.



SPREADING THE WORD


NBC HAS CANCELLED its scheduled May 19 live broadcast of Hair as first reported by Variety.

Diane Paulus was slated to direct, reprising her work from the 2009 Tony-winning revival. Joining her on the creative team was live TV director Alex Rudzinski.

The announcement followed the Fox presentation of Rent, which scored the lowest numbers of any of the networks' recent televised musicals.

"Live musicals are a part of this network's DNA, and we are committed to continuing that tradition," said NBC Co-Chairmen Paul Telegdy and George Cheeks in a statement. "Since these shows are such enormous undertakings, we need titles that have a wide appeal and we're in the process of acquiring the rights to a couple of new shows."

THE LYRIC OPERA OF KANSAS CITY presents Love Is Never A Sure Thing on Sunday, February 17 at the World War I Museum in Kansas City, MO.

In this free program selections from Mozart's famed opera Cosí Fan Tutte in conjunction with dramatic readings of love letters from the World War I Museum and Memorial's collection.

In this thoughtfully updated production, lovers separated by World War I question the strength of their engagements and humorously tempt fate in the process.

Featuring music sung by LOKC Resident Artists, attendees will decide if all fair in love and war.

JACK HANNA'S INTO THE WILD LIVE brings his Emmy Award-winning television series to the stage. Jungle Jack will introduce you to some of the world's spectacular animals. He'll also share humorous stories and amazing exclusive footage from his worldwide adventures. From the jungles of Rwanda to savannas of Australia, Jack has explored the corners of the globe as one of the most visible and respected animal ambassadors. You have seen his countless appearances on David Letterman, Good Morning America, and so many more - now you can enjoy Jungle Jack's infectious energy as he takes you Into the Wild Live! Monday, February 18, 2019 at the State Theatre of New Jersey in New Brunswick, NJ.

GARY SINISE IN CONVERSATION WITH JEFF PERRY Join Steppenwolf for a special evening as part of co-founder Gary Sinise's tour promoting his new book Grateful American: A Journey from Self to Service. Sinise will reflect on his book in a candid conversation with fellow Steppenwolf co-founder Jeff Perry.

The event will take place in the Downstairs Theatre on Monday, February 18 at Steppenwolf Theatre Company in Chicago.

MUSICALS TONIGHT! which has revived one hundred musicals since 1998, will be producing its first new musical, The Five Minute Dan McGee on Wednesday, February 20, at Shelter Studios in New York City.

The Five Minute Dan McGee is based on Martin Brown's 1922 comedy, The Exciters, which originally starred Tallulah Bankhead. In this adaptation, by Musicals Tonight's artistic director Mel Miller, the comedy is "turned into a madcap musical," using the Cole Porter catalogue.

In The Five Minute Dan McGee, Rufus Rand is a young socialite who must marry the dull Augustus in order to save her family's fortune. Yet, Rufus desires a husband who is dangerous and spontaneous. Enter "Five Minute" Dan McGee, the most notorious safe cracker on Long Island who bursts into Rufus' life with a gun in his hand and a song in his heart.

The score features some of Porter's most beloved works including Let's Misbehave; I've Got You Under My Skin,; You've Got That Thing, and In The Still of The Night.

The cast includes Joseph Allen, Katie Emerson, Wyatt Fenner, Savannah Frazier, Beth Glover, Brian Krinski, and Nick Locilento.

Robert W. Schneider directs with music direction by Joshua Zecher-Ross. The associate director/stage manager will be Logan Torbet.

OBIE Award-winning Musicals Tonight started in 1998 with the purpose of presenting neglected musicals of the past to the audiences of today. From Victor Herbert's Mlle. Modiste (1905), Irving Berlin's first two musicals Watch Your Step and Stop! Look! Listen!, Mel Brooks' first musical Shinbone Alley to New York premiers of works by George and Ira Gershwin, Hugh Martin, Harold Rome, Noel Coward, Jerome Kern and Ivor Novello.

In a statement, director Miller said, "We've been honored to revive 15 original Cole Porter musicals and hope to celebrate him and his work in a different way."

FEBRUARY 10 is Peppermint Patty or pattie (anyway you spell it, it tastes refreshing) Day. February 11 is Don't Cry Over Spilled Milk Day while February 12 is National Plum Pudding Day February 13 is National Tortellini Day. and Valentine's Day is National Creme-Filled Chocolates Day. February 15 is Gumdrop day. February 16 is National Almond Day and next Sunday, February 17, is National Indian Pudding Day.






E-Book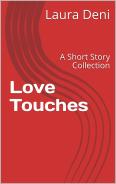 Soft back Book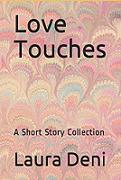 AUDIBLE, INC called the world's largest producer and provider of downloadable audiobooks and other spoken-word entertainment, announced the second group of theater playwrights selected to receive support from its fund dedicated to developing innovative English-language works from around the globe. The $5 million fund enables the creation of original plays driven by language and voice.

In addition to financial support, Audible will provide the selected playwrights creative and logistical resources that suit the needs of each artist and project. The second round of commissions go to:

NICK CARR the recipient of the Gary Garrison prize for playwrighting at the American College Theater Festival in Washington D.C., a selected writer for Theater Masters' Palm Beach Developmental Workshop Series, and a Kennedy Center Fellow at the O'Neill Playwrights Conference.

CHRISTOPHER CHEN an Obie Award-winning playwright whose work has been extensively produced across the United States and abroad. In addition to Audible, he is currently under commission at The Aurora, LCT3, Manhattan Theatre Club, Oregon Shakespeare Festival, Playwrights Horizons and the Royal Shakespeare Company.

ELINOR COOK the London-based winner of the George Devine Award for Most Promising Playwright 2013, and a finalist for the Susan Smith Blackburn Award 2018.

BERRI GEORGE a London-based playwright and performer, whose work has been staged in a range of leading new writing venues. Her one-woman show LARP, which she also performed, received five star reviews and toured a selection of local and regional venues.

CARLA GRAULS an award-winning playwright whose works have been performed in London, Italy, and South Africa. She is the winner of the Nick Darke Award for her play Made for Him, and her critically acclaimed play Occupied at Theatre503 was nominated for two Off West End Theatre Awards in 2014.

ERIC MICHA HOLMES a playwright and radio dramatist whose work has been heard on the BBC and seen at The National Black Theatre, The New Black Fest, MCC Theatre, New York Theatre Workshop, and The Lark Play Development Center, among others.

LINDSAY JOELLE a Chicago-born, New York-based playwright and lyricist holding a B.A. in English from Columbia University and an M.F.A. in Playwriting from CUNY/Hunter. She is a member of Nashville Repertory Theatre's Ingram New Works Lab, a National New Play Network writer-in-residence at Curious Theatre, and an alumna of the BMI Musical Thetre Workshop.

CHARLOTTE JOSEPHINE the winner of the Soho Theatre Young Writers Award 2012, the Clonmel Junction Best Theatre Award 2013, the Holden Street Theatre's Award 2013, the Adelaide Fringe Award 2014, the Stage Edinburgh Award 2017, the Octagon National Monologue Prize 2017, and the inaugural BBC Screenplay First Award in 2017.

MIKE LEW a Brooklyn-based playwright, Tony voter and Dramatist Guild Council member whose honors include the PEN Emerging Playwright, Lanford Wilson, Helen Merrill, Heideman, and Kendeda awards as well as a Lark Ventrous fellowship.

MARISELA TREVIÑA ORTA a graduate of the Iowa Playwrights Workshop and a Core Writer at The Playwrights' Center. She has been awarded the 2006 Chicano/Latino Literary Prize in Drama, the 2009 Pen Center USA Literary Award in Drama, the 2013 National Latino Playwriting Award, and is a 2019 Kendeda Finalist. In 2017, Audible announced its first class of fifteen playwrights including Aaron Mark, Aditi Brennan Kapil, Antoinette Nwandu, Bridgette A. Wimberly, Chisa Hutchinson, David Rossmer, Gary McNair, James Anthony Tyler, James Fritz, Lauren Gunderson, Leah Nakano Winkler, Madhuri Shekar, Nassim Soleimanpour, Paola Lazaro, and Regina Taylor. Currently, three Audible commissioned plays will be produced in 2019 including Proof of Love by Chisa Hutchinson (slated for live production at Minetta Lane in NYC in spring 2019), Evil Eye by Madhuri Shekar (Audible release May 2019) and Life Ever After by Carla Grauls (Audible release June 2019).



DETROIT '67 by Dominique Morisseau.

Directed by Jade King Carroll.

Dominique Morisseau's powerful Detroit '67 unfolds during an explosive moment in U.S. history—the race riots that tore the city of Detroit apart. The story centers on Chelle and her brother Lank, who make ends meet by turning their basement into an after-hours party. When a mysterious woman makes her way into their lives, the siblings clash over much more than family business. In association with McCarter Theatre Center February 14 - March 10, 2019 at Hartford Stage in Hartford, CT.

ALL ABOUT EVE a new adaptation by Ivo van Hove who also directs.

Starring Gillian Anderson and Lily James.

"Fasten your seat belts. It's going to be a bumpy night."

Margo Channing. Legend. True star of the theatre. The spotlight is hers, always has been. But now there's Eve. Her biggest fan. Young, beautiful Eve. The golden girl, the girl next door. But you know all about Eve…don't you…? A razor-sharp, unsettling exposé of the eternal obsession at the heart of show-business. Lifting the curtain on a world of jealousy and ambition, this new production, from one of the world's most innovative theatre directors, asks why our fascination with celebrity, youth and identity never seems to get old.

BAFTA Award-winner Monica Dolan appears in the role of Karen, alongside Julian Ovenden as Bill, Sheila Reid as Birdie and Rhashan Stone as Lloyd.

Set and lighting design from Jan Versweyveld, costume design by An D'Huys and music from double Mercury Prize-winner PJ Harvey, alongside Tom Gibbons' sound design Casting is by Julia Horan CDG.

All About Eve currently has performances at the Noel Coward Theatre, London.

ALYS, ALWAYS by Lucinda Coxon, based on the novel by Harriet Lane.

World premiere directed by Nicholas Hytner.

Frances works on the books pages of a Sunday newspaper. She's quiet and capable, but nobody takes much notice: her face is pressed to the window, on the outside, looking in. One evening, driving back to London after visiting her infuriating parents, she comes across an upturned car crumpled on the side of the road. She waits with the injured driver, Alys Kyte, until the ambulance arrives. Later, when Alys's famous family gets in touch, Frances finds herself for the first time ushered into the world on the other side of the window. And she begins to wonder: what would it take to become a player?

A gripping psychological thriller that excavates the fault line that separates the entitled from the unentitled.

The cast is led by Downton Abby's Joanne Froggatt as Frances Thorpeas and Robert Glenister as Lawrence with Danny Ashok (Sid), Joanna David (Charlotte), Leah Gayer (Polly), Simon Manyonda (Oliver), Sylvestra Le Touzel (Mary/Audrey), Jeff Rawle(Robin/Mr Thorpe), Vineeta Rishi (Julia Price), Sue Wallace (Mrs Thorpe) and Sam Woolf (Teddy).

The creatives include scenic design by Bob Crowley with costume designs by Christina Cunningham, lighting by Jon Clark, music by Grant Olding, sound by Gareth Fry and video designs by Luke Halls.

Performances begin February 25 running to March 30, 2019 at the Bridge Theatre in London.



E-Book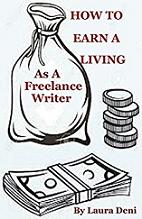 Soft back Book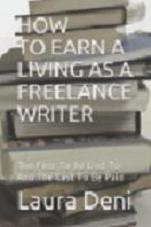 This is not your typical, totally boring textbook.

In the pages of How To Earn A Living As A Freelance Writer (the first to be lied to and the last to be paid) you'll find sex, celebrities, violence, threats, unethical editors, scummy managers and lawyers, treacherous press agents, sex discrimination; as well as a how-to for earning money by writing down words.





WHO'S WHERE




KELLY CLARKSON entertains Valentine's Day at the Van Andel Arena in Grand Rapids, MI. On Friday her show is at the Resch Center in Green Bay, WI. Saturday's gig is at the Xcel Energy Center in St. Paul, MN.

JOHNNY MATHIS performs Wednesday, February 13, 2019 at the Paramount Theatre, Seattle, WA.

JAZZ GROUP SLIM MAN featuring Slim Man on vocals, Chase Huna on sax, Craig Chesnut on drums, Nick Sosa on guitar, and Tateng Katindig on piano. Wednesdays, February 13th, and 20th at Vicky's of Santa Fe in Indian Wells, CA.

TWENTY ONE PILOTS perform Monday, February 11, 2019 at the Royal Arena, Copenhagen, Denmark. Tuesday's gig is at the Barclaycard Arena, Hamburg, Germany. Thursday's stop is at the Mercedes-Benz Arena in Berlin, Germany. Friday finds them at the Atlas Arena in Lodz, Poland. On Saturday they are on stage at the O2 Arena, Prague, Czech Republic. Next Sunday, February 17, 2019 the show is at the Wiener Stadthalle, Vienna, Austria.

ERIC CHURCH opens a two nighter February 15 at Little Caesars Arena in Detroit, Michigan.

MICHAEL BUBLE performs a Valentine's Eve show on Wednesday, February 13, 2019 at the Analie Arena in Tampa, Florida. Friday's stop is at the BB&T Center in Sunrise, Florida. On Saturday he can be enjoyed at the Amway Center in Orlando, Florida. Next Sunday, February 17, he'll be delighting fans at the Infinite Energy Center in Duluth, Georgia.


FINAL OVATION


BOB MASSI longtime legal analyst and host of Bob Massi is the Property Man on Fox Business, died Wednesday, February 6, 2019 in Las Vegas after a long battle with cancer. He was 67.

A Las Vegas fixture known for his long, lion-esque, gray mane, Massi provided legal insight for more than 20 years in high profile trials for the "Unabomber" Ted Kaczynski, O.J. Simpson, Michael Jackson and Timothy McVeigh.

His talk radio program Your Legal Hour was a staple on KDOX 1280-AM for 20 years and he had hosted Bob Massi is the Property Man on Fox Business since 2015.

Massi wrote a book, published in 2007, titled People Get Screwed All the Time: Protecting Yourself from Scams, Fraud, Identity Theft, Fine Print, and More.

Massi is survived by his wife Lynne, sons Dominic and Robert, his daughter Genna, two brothers, Albert and James, and six grandchildren.

GEORGE KLEIN legendary Memphis deejay, and close friend of Elvis Presley died February 5, 2019 in a hospice in Memphis, Tennessee. He was 83.

The deep-voiced radio personality became friends with Elvis Presley when they attended Humes High School in Memphis and they remained lifelong friends.

Presley served as Klein's best man, and Klein was a pallbearer at Presley's funeral. When Presley was posthumously inducted into the Rock & Roll Hall of Fame in 1986, Klein made the acceptance speech.

Klein hosted a radio show featuring Presley's music on Sirius XM.

ALBERT FINNEY five-time Academy Award nominee died February 7, 2019 in London, England. He was 82.

Famed film actor Finney was known for roles in Tom Jones; Annie and Erin Brockovich.

Finney was a graduate of the Royal Academy of Dramatic Art and began to work in the theatre as a Shakespearean actor before switching to film. Finney quickly attained prominence on screen in the early 1960s, debuting with The Entertainer (1960), directed by Tony Richardson, who had previously directed him in plays.

He made major Broadway successes of roles he created in John Osborne's historical play Luther in 1964 and in Peter Nichols' A Day in the Life of Joe Egg in 1968. Both earned him Tony nominations as best actor. He also originated the lead in Billy Liar.

A recipient of BAFTA, Golden Globe, Emmy and Screen Actors Guild Awards, Finney was nominated for the Academy Award for Best Actor four times, for Tom Jones (1963), Murder on the Orient Express (1974), The Dresser (1983), and Under the Volcano (1984); he was also nominated for an Academy Award for Best Supporting Actor for his performance in Erin Brockovich (2000). His performance as Winston Churchill in the BBC–HBO television biographical film The Gathering Storm (2002) saw him win the BAFTA and Emmy awards as Best Actor.

Finney was married three times, the first time to British actress Jane Wenham, the second to French actress Anouk Aimee.

Survivors include Finney's third wife Pene Delmage, whom he married in 2006; son Simon Finney, a film technician from his marriage to Wenham; and son Declan from his relationship with Katherine Attson.


















Next Column: February 17, 2019
Copyright: February 10, 2019 All Rights Reserved. Reviews, Interviews, Commentary, Photographs or Graphics from any Broadway To Vegas (TM) columns may not be published, broadcast, rewritten, utilized as leads, or used in any manner without permission, compensation and/or credit.
Link to Main Page
---
Laura Deni



For the snail mail address, please E-mail your request.
CLICK HERE FOR COMMENT SECTION