! >
Broadway To Vegas
  
  REVIEWS INTERVIEWS COMMENTARY NEWS

| | |
| --- | --- |
| | |
THE ELEPHANT MAN REVIEW - - EDINBURGH IRANIAN FESTIVAL - - 100 YEARS OF BILLIE HOLIDAY - - LYRICS & LYRICISTS - - SONNETS & CHOCOLATE - - THE RECORDING ACADEMY SPECIAL MERIT AWARDS CEREMONY - - THE SAN DIEGO JEWISH FILM FESTIVAL'S 25th ANNIVERSARY - - 17th ANNUAL GRAMMY FOUNDATION LEGACY CONCERT - - DONATE . . . Scroll Down







Copyright: February 1, 2015
By: Laura Deni
CLICK HERE FOR COMMENT SECTION


DON'T MISS THE ELEPHANT MAN BEFORE IT RETURNS TO LONDON
Bradley Cooper as John Merrick. In the background are Alessandro Nivola & Patricia Clarkson who co-star. Photo: Joan Marcus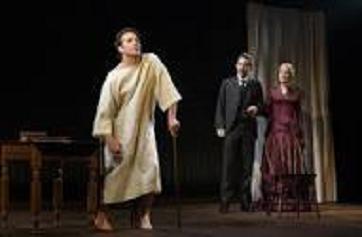 If you haven't yet seen The Elephant Man starring Bradley Cooper - rush down and catch his awesome performance in this moving production before it closes at the Booth Theater on February 21.

If you miss it here you're going to have to cross the pond and see it in London at the Theatre Royal Haymarket beginning May 19 and running through August 8, 2015.

Written by Bernard Pomerance and directed by Tony Award winner Scott Ellis, three-time Oscar nominee Cooper portrays the physically deformed John Merrick, without the use of prosthetic devices, as were used in the movie. Rather, Cooper contorts his body to evoke Merrick's multiple deformities.

This is a character study - both physically and emotionally.

A stressful, demanding and poetic role for Cooper who enables his mind and body to assume the edification of Merrick. Within minutes the audience forgets its Bradley Cooper.

Academy Award nominee and Emmy Award winner Patricia Clarkson and Alessandro Nivola have prominent roles; he as the renowned, young, pragmatic surgeon Dr. Frederick Treves who takes Merrick under his care; and she as the famous actress Madge Kendal who is hired to pretend to be Merrick's friend. Treves surmises that Kendal's acting skills will enable her to "hide her disgust" while looking at Merrick.

Most of the play takes place during the few years prior to Merrick's death in 1890 at age 27, when he lived at London Hospital under the care of Treves (Nivola).

His tortured early years are delivered through quick scenes. As a child, his mother had placed him in a Leicester workhouse claiming that his condition was caused by her running into a fairground elephant when she was pregnant. From then on he is called The Elephant Man. Sideshow barker Ross (Anthony Heald), looking for freaks, acquires him from the workhouse and, for a time, Merrick earns his keep as a sideshow attraction. Ross hawks him as a creature who "exposes himself to crowds who gape and yawp. His physical agony is exceeded only by his mental anguish, a despised creature without consolation. See Mother Nature uncorseted and in malignant rage," exclaims Ross as he announces that the ticket is a "Tuppence."

As much an oddity as Merrick was, Inhumane exploitation was a Victorian London norm. People could pay to watch mental patients through slots in locked doors. It was a pre-movie form of an evening's entertainment.

As constrained as Merrick is on the outside; inside he is a white hot kaleidoscope of swirling emotion. His speech pattern is as precise as his body is twisted. Caregivers and other associates who viewed him as visually despicable - bond - seeing themselves through him.

The strong cast includes Anthony Heald as Merrick's freak show exhibitor Ross and, later, his religious leader, a bishop who sees Merrick as "a true Christian in the rough." Hospital administrator, Carr Gomm (Henry Stram), who is always interested in raising money for the hospital, views Merrick as a cash cow.

Scenic and projection design by Timothy R. Mackabee includes an austere set (adding emotional significance through its simplicity) which quickly morphs and then conceals, as does the emotional timbre of the play, which also includes life-size photographs of the real Merrick, used to illustrate Treves explaining Merrick's medical condition to medical students, as the stage version of Merrick assumes the distorted positions; period costumes by Clint Ramos range from shorts worn by Merrick to jewel toned gowns for Clarkson. The use of the jewel tones in the presence of otherwise muted colors is statement making. Precise lighting by Philip S. Rosenberg; music and sound by John Gromada; hair and wig design by Charles G. LaPointe; production stage manager, Davin de Santis; production manager.

Bradley Cooper (John Merrick), Patricia Clarkson (Mrs. Kendal), Alessandro Nivola (Frederick Treves), Henry Stram (Carr Gomm/Conductor), Anthony Heald (Ross/Bishop How), Peter Bradbury (Voice/Belgian Policeman/Orderly), Scott Lowell (Pinhead Manager/Snork/Lord John/Orderly), Chris Bannow (Pinhead/Will/Orderly), Amanda Lea Mason (Pinhead/Countess/Nurse), Eric Clem (English Policeman/Orderly), Kathryn Meisle (Ms. Sandwich/Princess Alexandra/Nurse), Marguerite Stimpson (Duchess/Nurse) and Emma Thorne (Nurse).

The production was first staged at the Williamstown Theatre Festival in Massachusetts in 2012.





Broadway To Vegas is supported through advertising and donations. Priority consideration is given to interview suggestions, news, press releases, etc from paid supporters. However, no paid supporters control, alter, edit, or in any way manipulate the content of this site. Your donation is appreciated. We accept PAYPAL. Thank you for your interest.




ART AND ABOUT


EDINBURGH IRANIAN FESTIVAL

Azadeh will entertain with Persian folk songs. Photo: National Museum of Scotland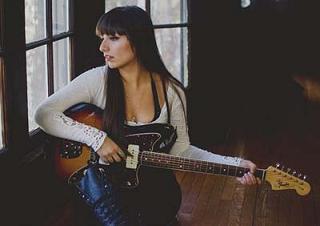 is a day of music, fashion and debate inspired by Iran at National Museum of Scotland on Saturday, February 7.

There will be a Display of Ancient Iranian Garments with a curator-led viewing of 18th and 19th century clothing and fabric samples from the Persian textile collection at National Museums Scotland, including richly decorated brocade coats and lavishly embroidered trousers. Based on floral elements, their patterns repeatedly show a droplet-shaped motif called boteh, Persian for bush, which is widely known in the West as Paisley pattern.

Singer and songwriter Azadeh will bring her Persian heritage to life through her Persian Folk songs. Azadeh has supported blues legend Robert Cray as well as Jools Holland and his Rhythm and Blues Orchestra. She will be accompanied for this performance by Ali Nourbakhsh on percussion, Nicole Robson on Cello and Chris Jerome on keyboard.

Persian Chic: Fashion Show will showcase designers from around the world, including Naghmeh Kiumarsi, Zarir, Kourosh Gharbi, Sepideh Ahadi, Diba Mehrabi, Farish Alborzkouh, and Jessica Howarth, and their exclusive designs influenced by Iranian art and culture.

That is followed by Persian Chic: Contemporary Iranian Fashion Panel Discussion. A panel discussion on contemporary fashion in Iran and the influence of the country's beautiful woven, embroidered and printed fabrics on fashion and style across the world.

Naghmeh Kiumarsi is a pioneering fashion designer in Iran, well-known for her postmodern style and brave use of vibrant colors and textures. Her passion for Iranian poetry can be seen in her use of calligraphy and illustrations of poems.

Textile engineers Ghazal and Rana are the founders of Zarir design group in Tehran. They use various methods of dyeing, printing and finishing on handmade Iranian fabrics.

Kourosh Gharbi is an Iranian designer based in Dubai. Using historical references, Kourosh produces fashion garments using Termeh, a fabric widely used in 17th Century Qajar Dynasty.

Diba Mehrabi is an Iranian designer based in London. She mixes different cultural and historical symbols and traditions with modern print techniques. Sepideh Ahadi is an Iranian designer based in Berlin. She is currently working for Chapati design. Her collections are focused on the importance of sustainability and traditions through fashion design and clothing.

Tehran based jewelry designer Farish Alborzkouh was the student of sculpting Master Parviz Tanavoli for twelve years. Her jewelry designs are described as "wearable sculptures".

Edinburgh-based jewelry designer Jessica Howarth creates jewelery that reflects Iran's rich history of tribal jewelry and the cultural and social importance of these objects.



SWEET CHARITY


SONNETS & CHOCOLATE a fundraiser for the Endstation Theatre Company, features delightful desserts and performances by Endstation favorites.

February 7 at the Academy of Fine Arts Warehouse Theatre in Lynchburgh, VA.


GRAMMY WEEK IS A WEEK OF HONORS AND CELEBRATIONS


THE GRAMMY FOUNDATION's 17th ANNUAL ENTERTAINMENT LAW INITIATIVE Luncheon & Scholarship Presentation will feature a keynote address by Rep. Jerrold Nadler (D-N.Y.). Russell Frackman, a partner in the law firm of Mitchell Silberberg & Knupp LLP, will be the recipient of the 2015 Service Award, which will be presented by Cary Sherman, Chairman and CEO of the Recording Industry Association of America (RIAA). The honor is awarded to an attorney who has demonstrated a commitment to advancing and supporting the music community through service.

Other program participants include: Ron Wilcox, ELI Executive Chair; Ken Abdo, ELI Executive Committee Program Chair and top music industry attorney (Lommen, Abdo, Cole, King & Stageberg, P.A.); and Neil Portnow, President/CEO of The Recording Academy and the Grammy Foundation.

At the luncheon, a cash scholarship of $5,000 will be awarded to the winner of the ELI Writing Competition, and $1,500 will be awarded to each of the four runners-up. Additionally, all ELI Writing Competition finalists will receive airfare, hotel accommodations and a ticket to the 57th Annual Grammy Awards.

The winners of the 2015 ELI writing competition are:

Brian Oliver, University of Miami School of Law
Paper Title: "One Album Warrants One Award: Harmonizing The Copyright Act's Statutory Damages Schema With The Unbundled Recorded Music Industry"

RUNNERS-UP
Laura Barton Mississippi College of Law
Paper Title: "A Copyright Guide to the Remix App Market: A Balancing Act between Profits and Promotion"

Michelle Gilzenrat Davis University of Georgia
Paper Title: "Introducing The Rightscoin: Using Block Chains To Track School of Law Copyright Ownership"

Joseph Pomianowski Yale Law School
Paper Title: "Section 114(I) Of The Copyright Act: What Its Unhappy History Tells Us About The Digital Royalty Pie"

Bradley Ryba John Marshall Law School
Paper Title: "iHeartgeo-Fencing?: The Section 114 Exemption That Could Help Create The Universal Sound Recording Public Performance Right"

The Entertainment Law Initiative was established in 1998 to recognize and further the connection between the legal profession and the recording community, the ELI program seeks to address legal issues confronting the music industry.

The event takes place at the Fairmont Miramar Hotel & Bungalows in Santa Monica, CA on Friday, Feb. 6, 2015.

17th ANNUAL GRAMMY FOUNDATION LEGACY CONCERT

Willie Nelson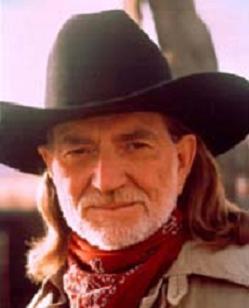 Lean On Me: A Celebration Of Music And Philanthropy, featuring live musical performances and archival footage from its preservation archives.

Performers include Grammy winners Melissa Etheridge, Cyndi Lauper, John Mellencamp and Willie Nelson; current Grammy nominee Aloe Blacc; Grammy winner and current nominee Erica Campbell; singer/songwriter Rozzi Crane; electronic violinist and artist Lindsey Stirling; Grammy nominee Robin Thicke; and R&B vocalist Deborah Cox and alt-pop band Walk The Moob. Olivia Harrison will join the event for special remarks.

The evening's musical director will be songwriter/producer and Grammy Foundation Board member Darrell Brown. Neil Portnow, President/CEO of The Recording Academy and the GrammyFoundation, will be in attendance, along with other prominent music industry leaders and members of The Recording Academy.

"Protecting our cultural legacy for future generations is a cornerstone of the Grammy Foundation mission. The Foundation recognizes and celebrates the innovation, perseverance and genius evidenced in the stories and music of the pioneers who have woven a rich and colorful cultural fabric. The Grammy Foundation Legacy Concert highlights its year-round activities in support of that mission, from preservation grants to its Living Histories archive. The concert also draws the attention of a wider audience to those efforts, and to the imperiled condition of many of the most historically significant recordings. This event and screening serves to reintroduce works from these major contributors to the public and educates them about the Grammy Foundation's role in preserving our rich cultural heritage."

February 5, 2015 at the Wilshire Ebell Theatre in Los Angeles.

THE RECORDING ACADEMY SPECIAL MERIT AWARDS CEREMONY will present Bee Gees, Pierre Boulez, Buddy Guy, George Harrison, Flaco Jiménez, Louvin Brothers, and Wayne Shorter as Lifetime Achievement Award recipients.

Richard Perry, Barry Mann & Cynthia Weil and George Wein are Trustees Award honorees; and Ray Kurzweil is the Technical Grammy Award recipient.

Family members or representatives of conductor/composer Pierre Boulez, Bee Gees members Robin and Maurice Gibb; multi-instrumentalist and singer/songwriter George Harrison; country duo Charlie and Ira Louvin will be in attendance. Additionally, members of Grammy Camp – Jazz Session will perform.

Saturday, February 7, at the Wilshire Ebell Theatre in Los Angeles.

The Grammy Awards telecast, wich will be held at Staples Center in Los Angeles on Sunday, February. 8, 2015, will be broadcast live on the CBS Television Network.

STEVIE WONDER: SONGS IN THE KEY OF LIFE - AN ALL STAR GRAMMY SALUTE takes place at Hokia Theatre in Los Angeles on Tuesday, February 10.

57th Grammy nominees The Band Perry, Ariana Grande, Lady Gaga, John Legend, Janelle Monáe, Ed Sheeran, and Usher will pay homage to Wonder's iconic career with superstar performances celebrating his incomparable songbook.

Two-time Grammy winner LL Cool J will host this very special tribute.

The two-hour special will be broadcast on CBS on Monday, February 16.


THE SAN DIEGO JEWISH FILM FESTIVAL'S 25th ANNIVERSARY
Jerry Stiller in Simpler Times. Photo: San Diego Jewish Film Festival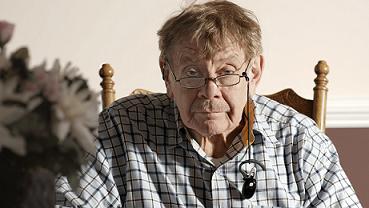 Running February 5-15, 2015 The San Diego Jewish Film Festival will showcases 96 films of the best contemporary Jewish themed films from around the world celebrating life, human rights, and freedom of expression.

One of the shorts being screened will be Simpler Times, starring Jerry Stiller. Simpler Times follows Harry (Jerry Stiller), a recently widowed man in his golden years, who wants a cup of coffee and his daily newspaper. Instead, he finds himself on a bizarre search through town that leaves him newspaper-less and trapped in the world of modern technology. This heartwarming story features Stiller's trademark comedy styling as well as an unexpected dramatic performance, and a special guest appearance by Anne Meara, the other half of the legendary comedy duo Stiller & Meara.

In addition to the carefully selected short-subject, documentary, and feature length films, the Film Festival features an international roster of visiting guest artists, including actors, filmmakers, and scholars, who introduce their work, participate in panel discussions, and meet and greet with the festival patrons.

Highlights for this year's event will include a private advance screening on February 4, 2015 for the film festival underwriters to Theodore Bikel: In the Shoes of Sholem Aleichem with a special appearance by Theodre Bikel who will conduct a Q&A session and then entertain the crowd with music at the Garfield Theatre at the Jewish Cultural Center(JCC).

This year's official opening night on February 5th at the Clairemont Reading Theatre will feature a San Diego Premiere of Serial (ad) Wedding, A French comedy directed by Philippe de Chauveron about the tribulations of a family with 4 daughters whose husbands include a Chinese business man, a Jew, a Muslim and an African-American. The official closing night film at the Clairemont Reading Theatre will be LITTLE WHITE LIE, directed by Lacey Schwartz who questions her heritage.


SPREADING THE WORD


LYRICS & LYRICISTS at 92Y in New York City present Here's To The Girls!: Hollywood's Leading Ladies.

Created by Charles Busch and Carl Andress, Busch serves as Artistic Director and Host with Andress as stage director.

The cast features Nancy Anderson, Andréa Burns, Cady Huffman, Erin Maguire and Zakiya Young singing classic songs of the silver screen made famous by such stars as Ginger Rogers, Jeannette McDonald, Alice Faye, Betty Hutton, and Judy Garland, among others, while Busch himself will channel his own inner Marlene Dietrich.

Robert Osborne – reporter, film historian and TCM host – makes a special guest appearance on Saturday and Sunday, chatting with Busch and telling stories about these legendary actresses, drawn from his own lifetime in Hollywood. Stage director Carl Andress, Busch's longtime collaborator, and music director John McDaniel, two-time Emmy Award winner as bandleader for The Rosie O'Donnell Show, round out the creative team.

Hollywood Leading Ladies faced down studio heads, gossip columnists and shorter leading men, and they always came back a star. The evening brings a cavalcade of stories and songs about the legendary women of Hollywood's movie musicals from 1930 to 1960. Each studio had its own style and stars to match: MacDonald, Garland, Powell (Eleanor and Jane), Keeler, Rogers and Grable. Whether an MGM glamour girl or a Warner Bros. gold digger, these musical legends were made to be adored - and still are.

Here's to the Girls! on February 7, 8 and 9, 2015 at 92Y in New York City.

100 YEARS OF BILLIE HOLIDAY PRESENTED BY BBC RADIO 2'S FRIDAY NIGHT IS MUSIC NIGHT at Hackney Empire in London on February 10. A special concert celebrating the 100th anniversary of Billie Holiday. With a stellar line up of singers including the legendary American soul singer Madeline Bell, Gloria Onitiri and Rebecca Ferguson together with the 60 piece BBC Concert Orchestra augmented to include a big band and conducted by Mike Dixon.

The concert features music from across Billie Holiday's extraordinary career including What A Little Moonlight Can Do, Them There Eyes, That Ole Devil Called Love, Blue Moon, Strange Fruit, God Bless the Child and many more.

A BRIGHT NIGHT: TECHNOLOGIES OF AFFECT this evening of screenings, readings, talks and performances addresses light, happiness, affect and productivity in contemporary culture.

Participants include designer Chris Kabel, artists Sidsel Meineche Hansen, Samuel Levack, Jennifer Lewandowski and Gil Leung as well as philosopher Alexei Penzin. A Bright Night also features screenings of films by Betzy Bromberg and Marc Camille Chaimowicz.

Thursday, February 5 at the Serpentine Galleries in London.

Programmed in collaboration with LUX and supported by the Goethe-Institut London.

A SPECIAL READING OF THE BELIEVERS by playwright, actor, lawyer and current President of Central Brooklyn Independent Democrats (CBID). Robert Carroll. Presented by the New York Law School, the reading takes place on Sunday, February 8th at the BAM Fisher Building in the Fishman Theater Brooklyn, NY. A reception precedes the reading.

On the eve of the New York City Democratic Primary, Martin Levin has spread another lie about his opponent Eugene Johnson. Two years of work are now in jeopardy and Chris Connor, Eugene Johnson's brilliant young campaign manager, must decide if he will retaliate and how far he will go. Chris and his team wrestle over this until unexpected events change everything. What do you believe in? And how far will you go to further those beliefs?

The cast includes: Taylor Miller, Joe Danbusky, Ted McGuinness, Laura Bozzone, Christopher Bellant, and Patrick Melville. The Sound Design and Original Music is by Matt Otto.

The Believers, a political thriller during the first few hours of Primary Day, had its world premiere at The Storm Theatre in the Fall of 2014.

THE GREAT BRITISH BAKING SHOW is one of the best cooking elimination shows to ever air, which it does in America on PBS.

What sets this delicious elimination contest apart from its contemporaries is the delightful civility and professionalism of all involved.

No nasty editing.

The amateur bakers are polite, eager and talented. They are not backbiting, vicious, or devious. The judges are well informed, experienced experts.

While one person wins each week, and one contestant is sent home, the comments are constructive – not harsh, insulting, curt or rude - even though in the Pies and Tarts episode one judge did quietly say that she had never before tasted lavender in a meringue and that she never again wanted to taste lavender in a meringue.

Never-the-less, you sense that the judges care about both the food and the contestants.

The contestants seem to come from all walks of life and they are a joy to watch. Their delicious recipes are posted for all to try.


OTHER PEOPLE'S MONEY


THE OREGON SHAKESPEARE FESTIVAL (OSF) is the recipient of a generous grant of $125,000 from the Doris Duke Charitable Foundation (DDCF) through the foundation's new Theatre Commissioning and Production Initiative. The grant will support the production of playwright Lynn Nottage's Sweat and a future commission by Ms. Nottage. Sweat is commissioned through OSF's American Revolutions: the United States History Cycle and will premiere at OSF in Ashland, Oregon on August 2, 2015 and run through October 31.

The other first-round Theatre Commissioning and Production Initiative grantees are: Denver Theatre Center, Benediction by Eric Schmiedl; Lookingglass Theatre (Chicago), Moby Dick by David Catlin; Public Theater (New York), The Orange Plays by Richard Nelson; and Two River Theatre Company (Red Bank, NJ), Be More Chill by Joe Iconis and Joe Tracz.

The foundation will award an additional five grants during the second round of the initiative, culminating in $1.25 million of funding by its end. Each grant is composed of three parts: $75,000 to support a production; $25,000 to be awarded to the playwright; and $25,000 to support a new commission and potentially development activities between the theater and the same playwright.

SLY STONE the 1960s funk legend was awarded $5 is missed royalties by a Los Angeles jury after deliberating two days.

The singer, 71, had charged that his former manager, Gerald Goldstein, and lawyer, Glenn Stone, had cheated him out of earnings dating back more than 20 years. The 71-year-old first brought action against Goldstein and Stone, along with their affiliated entertainment company, Even St Productions in 2010.

Sly Stone was represented by attorney Nicholas Hornberger.

"The case illustrated how many artists in the music business, as well as the film industry, are victimized by the people who they trust to look after their interests," he said. The jury awarded $2.5m in damages against Even St Productions, $2.45m against Mr Goldstein and $50,000 against Mr Stone.

The singer had claimed he did not receive any royalty payments between 1989 and 2000, and alleged his former manager diverted the money to fund an extravagant lifestyle.



SNOW ORCHID

Robert Cuccioli and Angelina Fiordellisi rehearsing Snow Orchid. Photo by: by Jeremy Daniel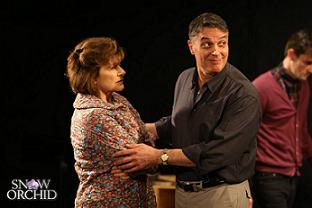 a new version of Joe Pintauro's classic drama.

Directed by Valentina Fratti.

Starring Tony Award nominee Robert Cuccioli and Angelina Fiordellisi, Stephen Plunkett, David McElwee and Timothy Hassler.

In 1964 Brooklyn, Rocco Lazarra (Cuccioli) is returning home to face his family, a year after having suffered a nervous breakdown. His fiery wife, Filumena (Fiordellisi), hasn't left their house since before his departure, and longs for her native Sicily.

Their two sons - Sebbie (Plunkett), a car mechanic, and Blaise (McElwee), a college dropout - urge her to get out of the house, but with no success. Sebbie longs to escape his complicated relationship with his mother, who knows he is gay but denies it, while his younger brother Blaise tries to earn the motherly love Filumena has never shown him.

And now, with Rocco's long-anticipated return, the family fears his temperament and instability will once again throw their lives into chaos.

February 3-28, 2015 at Off-Broadway's Lion Theatre on Theatre Row, NYC.

THE PHANTOM OF THE OPERA welcomes Broadway star James Barbour when he takes over the title role beginning Monday, February 9, 2015.

Barbour will succeed the Broadway production's current star, Tony Award nominee Norm Lewis who made history last May when he became the first African-American to star in the title role in the Broadway production. (In 1990, Tony Award nominee Robert Guillaume played the role when he succeeded original star Michael Crawford in the Los Angeles production.) Lewis will play his final performance on Saturday evening, February 7.

Barbour will become the 15th man to officially take over the role in the Broadway production. He follows (in order): original star Michael Crawford, Timothy Nolen, Cris Groenendaal, Steve Barton, Kevin Gray, Mark Jacoby, Marcus Lovett, Davis Gaines, Thomas James O'Leary, Hugh Panaro, Howard McGillin, John Cudia, Peter Jöback and Norm Lewis. In addition, there been five limited engagement replacements: Jeff Keller, Ted Keegan, Brad Little, Gary Mauer and Laird Mackintosh.

OUTSIDE MULLINGAR by John Patrick Shanley.

Directed by Lisa Warrington.

A romantic comedy set in rural Ireland. Anthony and Rosemary are 40-somethings who haven't got a clue when it comes to love. With Anthony's father threatening to disinherit him and a land feud simmering between their families, there is every reason to fear romantic catastrophe. Full of dark humor and poetic prose, Outside Mullingar is a tender-hearted new play about how it's never too late to take a chance on love.

Starring Geraldine Brophy, Lara Macgregor, Simon O'Connor, and Phil Vaughan.

New Zealand Première February 7 – 28 at the Fortune Theatre in Dunedin, New Zealand.

STUFF HAPPENS by David Hare.

Directed by David Ferry.

"Stuff happens… and it's untidy, and freedom's untidy, and free people are free to make mistakes and commit crimes and do bad things." ~ U.S. Secretary of Defense Donald Rumsfeld on April 11, 2003, following the looting and pillaging of Baghdad.

History in the making. Stuff Happens is dramatic dynamite, a provocative political drama starring a president, a prime minister, and a crowd of high-level decision-makers. Should the U.S. lead a war against Iraq? Are there indeed weapons of mass destruction or just words of mass distraction? A spellbinding blend of documented details, public-record information, and theatrical invention, Hare's fusing of historical narrative with human drama exposes the relentless politicking behind the 2003 invasion.

Featuring the 2014-15 Ensemble: Karen Robinson as Condoleezza Rice; Christopher Morris, David Warburton and Andrew Moodie.

February 3-21, 2015 at the National Arts Centre in Ottawa, Canada.


WHO'S WHERE




ONE DIRECTION opens a two night stand Saturday, February 7, at the Allianz Stadium in Sydney, Australia..

NICKELBACK performs Saturday, February 14, at the PPL Center in Allentown, PA. Next Sunday, February 15, the show is at Verizon Wireless Arena in Manchester, NH.

SLIM MAN backed by Greg Vail on sax, Craig Chesnut on drums, and Tateng Katindig - the Thrilla From Manila - on the keyboards performs Friday, February 6, at Spaghettini - billed as " an old school Rat Pack style supper club" - in Seal Beach, Calif.

ENRIQUE IGLESIAS AND PIT BULL perform Thursday, February 5, at the American Bank Center in Corpus Christi, Texas. On Friday they are on stage at the United Supermarkets Arena in Lubbock, Texas. Saturday finds them at the Frank Erwin Center in Austin, Texas.

CAPITOL STEPS those outrageous political satirists give their take on things Saturday, February 7 at the Flynn Center for the Performing Arts in Burlington, Vermont.

BILLY IDOL performs Tuesday, February 3, at the Metropolis in Montreal, QC. Wednesday's show is at Massey Hall in Toronto. On Friday he's on stage at The Fillmore in Detroit. Saturday finds him performing at the Riviera Theatre in Chicago.


FINAL OVATION


AMY ARNAZ founder of the Boulder City Nevada Ballet Company and wife of Desi Arnaz, Jr., died January 23, 2015, four days after her husband's 62nd birthday. She was 63 and had been battling a brain tumor, which was first diagnosed in January 2013.

The extraordinary dance teacher was born September 12, 1951, in Chicago. She moved from Las Vegas to Boulder City in 1979 and married Desi Arnaz Jr. on October 8, 1987.

A champion of the arts, Amy was the founder of Dance Etc. and Boulder City Ballet Company. Along with her husband they purchased the historic (1932) Boulder City Theater in 1998 after "seeing it sit closed and lonely for over a year." They rennovated the theater and Miss Amy, as she was known to the thousands of students she taught, served as spokesperson.

Called a woman of strong faith, she was part of the New Life Foundation, based on the writings of spiritual author Vernon Howard. Amy is survived by her husband, Desi Arnaz Jr.; her daughter, Haley of Boulder City; a brother, Tom (Gloria) Bargiel; a sister, Lisa Bargiel; a niece, Desiree Bargiel; sisiter-in-law Lucie Arnaz and her husband Larry Luckinbill.. The family held private services.

PETER NEUFELD a prolific Broadway producer and general manager died January 27 at The Lillian Booth Actors Home of The Actors Fund in Englewood, NJ. He had found a long battle against Parkinson's disease, He was 78.

Neufeld began his career on Broadway in 1967 as a company manager of the Broadway show Ilya Darling. Subsequent shows as company manager including Something Different, I Never Sang For my Father and Billy.

In 1971, in partnership with R. Tyler Gatchell, Jr., he founded the long-running general management and producing company, Gatchell & Neufeld, Ltd., which involved them in over 100 productions. Their first hit as general managers was the 1971 revival of No, No Nanette, starring Ruby Keeler, which ran two years. Both serving as general managers and associate producers, they followed that hit with Jesus Christ Superstar.

In 1971 they formed a close relationship with Andrew Lloyd Webber. They were executive producers of the original productions of Evita, Starlight Express, Song and Dance and Cats.

Gatchell & Neufeld were general managers on Annie, Sweeney Todd, Talley's Folly, Hurlyburly, Lettice and Lovage,Crazy for You, Chess, Spoils of War, Le Bete, Goodbye Fidel and Smile.

Off-Broadway, Neufeld and Gatchell weretwo of the producers of the Kander and Ebb revue And the World Goes Round.

Following the death of his business partner, R. Tyler Gatchell, Jr., in 1993, . Neufeld shuttered Gatchell & Neufeld, Ltd. He spent his time as a devoted volunteer at a number of AIDS organizations. In 1995, he joined the professional staff of Broadway Cares/Equity Fights AIDS.

In 2005, Mr. Neufeld was awarded a Tony Award for Excellence in Theatre.

He is survived by three nephews and their families.

COLLEEN McCULLOUGH author of the best-selling novel The Thorn Birds died in a hospital on Norfolk Island, Australia on Thursday, January 29, publisher HarperCollins Australia confirmed. McCullough had suffered poor health in recent years, losing her sight and suffering crippling arthritis. However, she continued her writing through dictation. She was 77.

McCullough wrote 25 novels throughout her career. Her first book, Tim, was penned while she was living in America. It was later made into a 1979 film starring Mel Gibson. The Torn Birds was turned into a television mini-series in 1983, starring Richard Chamberlain and Rachel Ward. Her last book, Bittersweet, was published in 2013.

Before becoming an author, McCullough studied medicine both in Australia and overseas, establishing the neurophysiology department at the Royal North Shore hospital in Sydney. She went on to spend 10 years as a researcher at Yale medical school in the US.

She is survived by her husband Ric Robinson.

ROD McKUEN the Oscar nominated prolific songwriter and poet died January 29, 2015. at a Beverly Hills rehabilitation center of respiratory arrest after suffering from pneumonia. He was 81.

He was one of the best selling poets in the United States during the 1960s. .McKuen's poems were translated into eleven languages and his books sold over 1 million copies He published more than three dozen collections of poems and essays and earned two Oscar nominations and one Pulitzer nomination for his serious music compositions.

His Lonesome Cities album of readings won a Grammy for Best Spoken Word Recording in 1968.

In 1981, McKuen retired from live performances. The following year, he was diagnosed with clinical depression, which he battled for much of the next decade. He continued to write poetry, however, and made appearances as a voice-over actor in The Little Mermaid and the TV series The Critic.

Neil Portnow President/CEO of The Recording Academy issued the following statement:

Grammy Award winner Rod McKuen was a uniquely gifted songwriter and composer whose music and spoken-word recordings made him one of the best-selling poets of all time. Having spent the majority of the 1960s and '70s turning out hundreds of compositions, both musical and otherwise, he became a highly creative and successful force in popular culture. Madonna, Barbra Streisand and Frank Sinatra are just a few of the artists who have recorded his material, further testament of his captivating work and its indelible impact. Our creative community has lost one of its most prolific figures, and his legacy will continue to teach and inspire future songwriters and poets for many generations to come. Our heartfelt sympathies go out to his family, his friends, and all who have been heartened by his extraordinary talent."















Next Column: February 8, 2015
Copyright: February 1, 2015 All Rights Reserved. Reviews, Interviews, Commentary, Photographs or Graphics from any Broadway To Vegas (TM) columns may not be published, broadcast, rewritten, utilized as leads, or used in any manner without permission, compensation and/or credit.
Link to Main Page
---
Laura Deni



For the snail mail address, please E-mail your request.
CLICK HERE FOR COMMENT SECTION