! >
Broadway To Vegas
  
 SHOW REVIEWS CELEBRITY INTERVIEWS GOSSIP NEWS

| | |
| --- | --- |
| | |
THE DAY THE MUSIC DIED 50 WINTERS LATER - - FORD'S THEATER REOPENS - - NEW PORSCHE MUSEUM - - PASADENA PLAYHOUSE RECEIVES MAJOR GIFT - - GEORGE SEGAL: STREET SCENES - - TOUGH TITTY - - MUSIC IN THE AIR - - PRINCE CHARLES RECITES ROBERT BURNS AND GERARD BUTLER WILL PLAY HIM IN FILM - - DONATE . . . Scroll Down


Copyright: February 1, 2009
By: Laura Deni

CLICK HERE FOR COMMENT SECTION
THE DAY THE MUSIC DIED - 50 WINTERS LATER


It's been 50 years since a single-engine plane crashed into a snow-covered Iowa field, instantly killing three men whose names would become enshrined in the history of rock 'n' roll.

The passing decades haven't diminished fascination with that night on Feb. 2, 1959, when 22-year-old Buddy Holly, 28-year-old J.P. "The Big Bopper" Richardson and 17-year-old Ritchie Valens performed in Clear Lake, Iowa and then boarded the plane for a planned 300-mile flight that lasted only minutes.

Beginning the middle of last week, thousands of people began to gather in the small northern Iowa town where the rock pioneers gave their last performance. They've come to the Surf Ballroom for 42 events, ranging from record shows and dance lessons, to bus trips to the crash site, a staging of Buddy: The Musical at NIACC Auditorium, symposiums with the three musicians' relatives, sold-out concerts and a ceremony as the Rock and Roll Hall of Fame designates the Surf Ballroom as its ninth national landmark.

They're discussing why after so many years, so many people still care about what songwriter Don McLean so famously called "the day the music died." in his 1971 hit song American Pie.

On Monday evening the 50 Winters Later Commemorative Concert at the Clear Lake Ballroom will feature; Tommy Allsup, Big Bopper, Jr., The Crickets, Pat DiNizio of the Smithereens, Joe Ely, Wanda Jackson ( See Broadway To Vegas column of January 15, 2006 ) , Los Lobos, Los Lonely Boys, Delbert McClinton, Chris Montez, Graham Nash, Peter & Gordon, Bobby Vee. The House Band is made up of Kenny Aronoff, Church Leavell, Bobby Keys and Hutch Hutchinson. Bruce "Cousin Brucie" Morrow will be the emcee and Sandra Boynton and Sir Tim Rice will participate in the tribute portion of the concert.

The non-profit Surf Ballroom & Museum has partnered with the Rock and Roll Hall of Fame in Cleveland, Ohio, to produce the event. The concert will be filmed and is scheduled to air nationwide in 2009 on PBS.



Buddy Holly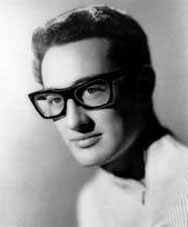 "It was really like the first rock 'n' roll landmark; the first death," said rock historian Jim Dawson, who has written several books about music of that era. "They say these things come in threes. Well, all three happened at the same time."

"It was the locus point for that last performance by these great artists," said Terry Stewart, president and CEO of the Rock and Roll Hall of Fame in Cleveland. "It warrants being fixed in time."

Stewart said the deaths still resonate because they occurred at a time when rock 'n' roll was going through a transition, of sorts. The sound of Chuck Berry, Jerry Lee Lewis and Holly was making way for the British Invasion of the mid-1960s.

"The music was shifting and changing at that point," he said. "The crash put a punctuation point on the change."

All three musicians influenced rock and roll in their own way.

Holly's career was short, but his hiccup-vocal style, guitar play and songwriting talents had tremendous influence on later performers. The Beatles, who formed about the time of the crash, were among his early fans and fashioned their name after Holly's band, The Crickets. Holly's hit songs include That'll Be The Day; Peggy Sue and Maybe Baby.



Jiles Perry "The Big Bopper" Richardson was 28 years old at the time of his death. His wife, Adrian, was pregnant with their second child. Jay P. Richardson, Jr. would be born 84 days after his father's death.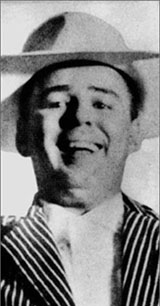 Richardson, "The Big Bopper," is often credited with creating the first music video with his recorded performance of Chantilly Lace in 1958, decades before MTV.

And Valens was one of the first musicians to apply a Mexican influence to rock 'n' roll. He recorded his huge hit La Bamba only months before the accident.

The plane left the airport in nearby Mason City about 1 a.m. headed for Moorhead, Minn. The single-engine plane carrying the three had been chartered at Holly's insistence because the tour bus had developed heating problems. It was so cold onboard that reportedly one of the drummers developed frostbite riding in it. Following the Clear Lake concert, Waylon Jennings, then a member of Holly's band, gave up his seat on the plane to Richardson, who was feeling ill.

The plane crashed 8 miles after takeoff. It wasn't until hours later that the wreckage was found, crumpled against a wire fence. Investigators believe the pilot, who also died, became confused amid the dark, snowy conditions and rammed the plane into the ground.

The Surf Ballroom in Clear Lake, Iowa, was never meant to be a stop on the Winter Dance Party tour, but, on Feb. 2, 1959, it was forever enshrined in rock history as the last show played by rock legends Ritchie Valens, the Big Bopper and Buddy Holly.

In part because of its role in rock history, the Surf Ballroom has retained its vintage look, with a 6,000-square-foot dance floor, ceiling painted to resemble a sky, and original cloud machines on either side of the room. Ten Buddy Holly banners line the wall opposite the stage of the 2,100-capacity ballroom. ( See Broadway To Vegas column of January 28, 2001 )

"It's quite a special place," said Jeff Nicholas, a longtime Clear Lake resident who heads the Surf Ballroom's board of directors. "This place looks just like it did in 1959."

Although their music is minimalistic - Buddy Holly was the king of the three-chord song - Buddy Holly and the Crickets had a profound impact on rock in the late '50s and the '60s, even partly inspiring four lads from Liverpool to call themselves the Beatles; Paul McCartney later bought the publishing rights to Holly's tunes.



Paul McCartney owns the publishing rights to Buddy Holly tunes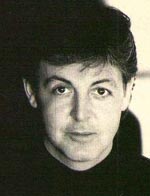 McCartney's involvement spawned rumors that the musical icon was in Iowa for the concert. The hoo-raw over that was so intense that Best Western Holiday Lodge was compelled to issued two denials. On Thursday Best Western sales director Libbey Hohn provided a denial that was just too cagey - that the hotel isn't hosting anyone with a recording contract. Words such as 'hosting,' 'recording' and 'contract,' which could have lent themselves to a pr spin, led to more gossip. The property issued a more specific statement; "We don't have anybody staying here that would be famous to the public," Hohn said.

What McCartney missed was the Rock Hall dedicating the Surf as a historic rock and roll landmark as part of the Museum's ongoing Landmark Series which identifies locations in America significant to the origins and development of rock 'n' roll. Sites already designated as historic rock landmarks: the Whisky-a-Go-Go in Los Angeles (where the Doors were resident performers); Brooklyn High School in Brooklyn, Ohio (the location Elvis played his first concert north of the Mason-Dixon line); and the Crossroads in Clarksdale, Miss. (the cradle of the blues).'

A staff of 15 came from Cleveland to assist 175 local volunteers who have put in more than 5,000 hours. Laurie Lietz, executive director of the Surf Ballroom & Museum/North Iowa Cultural Center and Museum has coordinated sixty trips to airports in Minneapolis, Des Moines and elsewhere to pick-up and deliver entertainers, crews and other guests to Clear Lake. The town's chamber of commerce estimates that the events will generate more than $4 million for Clear Lake's economy.

Personnel from the Rock Hall are recording the symposiums and performances for the hall's library and archives. The school programs are prototypes developed for use in Clear Lake which will then be available for use in schools around the country.

The anniversary has also opened the vault of rare Buddy Holly tracks for two multi-disc sets released January 28, 2009. The three-CD, 60-selection Memorial Collection (Geffen/Decca/UMe), digitally remastered rare undubbed recordings with original partner Bob Montgomery and backing band and collaborators, The Crickets. The collection includes all of Holly's hits plus selection from the Apartment Tapes, in which Holly sings new songs and accompanies himself on acoustic guitar in his New York apartment just months before the tragic crash.

The two-CD, 59-selection Down The Line - Rarities (Geffen/UMe), is filled with pre-fame home recordings, alternate takes, undubbed versions, and informal solo tapes. Included is a recording from when Holly was 14 years old; from Buddy & Bob; the complete undubbed Apartment Tapes; outtakes and alternates of familiar recordings by Holly and The Crickets; and the undubbed Garage Tapes. In The Garage Tapes, rehearsals with the Crickets (J.I. Allison and Joe B. Mauldin) were recorded by a friend at various places, including the Holly family garage in late 1956.

Cricket J.I Allison fondly recalls laying down some of those famous recordings. "Many of the tunes were done just in Buddy's garage but I remember doing a few of them like Bo Diddley and Brown-Eyed Handsome Man, way out West at Petty's studio in Clovis, NM. The line-up was Buddy, myself on drums, Sonny Curtis on guitar and Don Guess on bass."

Some 11 members of the Valens family are in attendance.

On Thursday Maria Elena Holly, Buddy's widow, conducted a symposium in which she discussed her relationship with Buddy - how they met, married and their life together. Another symposium featured members of the Valens family who spoke about their family life, including Ritchie, his childhood, music, rise to fame and Ritchie as a pioneer of Chicano music.

Ritchie Valens' sisters Connie Lemos and Irma, and brothers Bob and Mario admit they are leaning on each other for strength for what is a difficult anniversary to commemorate.

Ritchie Valens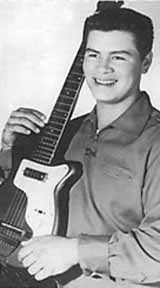 Recalling Ritchie going on tour Connie remembered the days leading up to that tour. "I always remember just being really sad before he left. I mean, I was eight. We didn't really fully understand. We just knew that Ritchie was gonna go away and play some more, and it would be a long time before he came home."

Ritchie, 17, never would come home.

June, 1986, cast and crew converged on a ranch in Hollister, CA to film La Bamba. Ritchie, of course, was played by Hollywood newcomer Lou Diamond Phillips. Connie and Irma hold fond memories of the first time they met him on the set.

"And we started crying. Even he started crying. Yeah. We all just started crying and that's where the healing began for us," said Connie.

Donna Ludwig Fox is Ritchie Valens' high school sweetheart. Yes, the Donna of the famed song. Ritchie did play the song for her over the phone, just not from a phone booth as is portrayed in the movie.

She recalled how she was informed of his death. Donna was at school and saw her friend Diana crying. "I went over to her and I said 'what's the matter?' And I took her hands and she said, 'you got to sit down.' And I said 'what's the matter?' And she said 'Donna, Ritchie's dead.' I said 'no'!"

For a long time Donna went to the cemetery every day. Now a grandmother, Donna still keeps Ritchie's photos on her nightstand at her home in Sacramento.



Monument at site of plane crash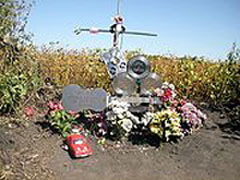 Ritchie's family, along with Donna plan to attend Monday's star-studded performance.

Bob Hale, the emcee for the 1959 Winter Dance Party at the Surf, served as master of ceremonies for Wednesday's concert.

There were two Hall of Fame Special Artist Series - one with Wanda Jackson and another with Bobby Vee and The Crickets. Sunday's event include a keynote speech with John Goldrosen, author of Remembering Buddy - The Definitive Biography. The discussion will be moderated by Dr. Lauren Onkey, Rock and Roll Hall of Fame and Museum. That is followed by the symposium Chicano Rock examining its history and the important Influence of Ritchie Valens and the development of the sounds and influence of artists who came after him. Panelists: Chris Montez, hosted by Ruben Molina.

Another symposium Songwriters Panel features Joe Ely, Pat DiNizio, Kevin Montgomery, and Sonny Curtis. A performance of Buddy: The Buddy Holly Story will be presented by the Spencer, Iowa Community Theatre. Another symposium is a panel which will focus on the influence that these artists and his tragic event had in the UK, and the overall impact on popular music. Panelists: Peter Asher, Graham Nash, Sir Tim Rice and Gordon Waller.

Jay P. Richardson, Jr. who was born 84 days after his "Big Bopper" father's death, is understandably protective of his father's memory and accomplishments. "The media has perpetuated for decades, intentionally or unintentionally, (their coverage) that relegates my father to a footnote to the deaths of Buddy and Ritchie is reaffirmed in what I'm sure is an honest effort to cover the wonderful events this week," he complained to Broadway to Vegas. "I also did a symposium for the hall discussing my fathers influence in Rock music and dad as the innovator of the music video as we know it today, which I discussed at length. I believe my father's accomplishments to Rock and Roll are second to none.

"I would also note, that in my opinion, the events of this weekend would not be taking place and that the Surf itself, may not even be in existence had it not been for the fact that Buddy, Ritchie and my father all perished on that horrible night fifty years ago."

The Big Bopper, was an American disc jockey, singer and songwriter whose big voice and exuberant personality made him an early rock 'n' roll star. He is best known for his recording of Chantilly Lace.

In May 1957, while at KTRM radio in Beaumont, Texas, he broke the record for continuous on-the-air broadcasting by eight minutes. He performed for total of five days, two hours and eight minutes, playing 1,821 records and taking showers during five-minute newscasts. He lost 35 pounds (16 kilos) during his marathon. KTRM paid Richardson $746.50 for his overtime and he slept for the next 20 hours.

Richardson is credited with coining the term music video in 1959.

The music may have died in that Iowa cornfield, but rock 'n' roll legend Buddy Holly's impact on music and the legal side of the music industry still raves on today, according to two Texas Tech University experts.

Holly's musical career lasted a year and a half, but his talent as a musician grew phenomenally and would pave the way for future musicians, said Christopher Smith, an associate professor, chairman of musicology/ethnomusicology and director of the Vernacular Music Center at Texas Tech.

Valens, a Latino musician born Richard Valenzuela, played a major role in bringing Latino musicians into American mainstream – a place dominated by white and black musicians, Smith said.

"The pace of his musical development during that time was almost prodigious," Smith said. "He took in new musical styles and looked at musical possibilities, then incorporated it into his own musical writing and arranging. He grew like a hothouse plant. But what made him really remarkable was that a young musician in, say Liverpool, England, could sit on the edge of his bed with his guitar, listen to Buddy Holly's recordings and figure out what he was doing."

The Beatles, The Rolling Stones, Bob Dylan, Elton John, Waylon Jennings and many other musicians would use Holly's work as a foundation for their own careers, Smith said. But more than that, Holly's "regular guy" personality contrasted with Elvis Presley's animal magnetism and encouraged the not-so-cool that they, too, could rock.

"John Lennon said Buddy Holly made it OK for a guy with glasses to rock," Smith said. "I think that's what lives on today in music such as emo and alternative. Holly made it acceptable to be sensitive and incorporate that sensitivity into the poetry of your lyrics."

Not only did Holly change the music industry creatively, he changed the way artists handle their contracts with recording labels, said Wes Cochran, Maddox Professor of Law at Texas Tech's School of Law. An extraordinary musician, Holly was also a shrewd businessman – understanding that the more legal control he held over his creations, the more artistic freedom he would get.

Cochran, who writes and speaks on topics including copyright, intellectual property and technology issues, said artists before Holly did not produce themselves and would turn the business aspects of their music and recording over to recording industry professionals. "What Holly did was truly revolutionary in the entertainment industry," Cochran said.

"He had his own vision, his own sound, and when he insisted on producing his own music, he was laughed at. No one did that back then. But he took control of the business side so that he could control the creative side."

Additionally, Holly's actions gave the record industry cause for alarm, seeing that they – the record producers – could be left totally out of the loop, he said. Many artists felt free to follow Holly's lead and the record executives became more flexible with them so as not to be left out completely.

Cochran also said that if Maria Elena, Holly's widow, had not trademarked his name and image, anyone would be able to use his name after Feb. 3, 2009.

"The Texas property code has a provision in it that says that after the 50th anniversary of someone's death, that person or that person's family cannot claim any publicity rights which would mean that anyone would be able to use Holly's name without having to pay any royalties or get permission from his family," Cochran said.

Since Maria Elena has trademarked Holly's name and likeness, she will continue to have control over how that image and name are used in commerce indefinitely.

"The advantage there is that protection can be perpetual, as long as the name identifies a good or service used in commerce. That would mean that Maria Elena has to use it periodically, otherwise, the protection will be lost."


FORD'S THEATER RE-OPENS


Ford's Theatre, where John Wilkes Booth shot President Lincoln on April 14, 1865, re-opens February 3 for the bicentennial of Lincoln's birth.

The year 2009 marks 200 years since Abraham Lincoln's birth as well as the grand reopening of the recently renovated Ford's Theatre. To celebrate these two events, Ford's Theatre will present an array of public and private events honoring Abraham Lincoln's life and legacy.

To celebrate the grand reopening and the bicentennial of President Lincoln's birth, Ford's Theatre has commissioned a new play, The Heavens Are Hung In Black by award-winning playwright James Still, playwright-in-residence for the Indiana Repertory Theatre.

David Selby portrays Lincoln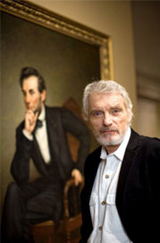 Directed by Stephen Rayne. David Selby plays Lincoln. Others in the cast are: Norman Aronovic, Steven Carpenter, Jonathan Fielding, Michael Goodwin, Edward James Hyland, Beth Hylton, Michael Kramer, Robin Moseley, Hugh Nees, David Emerson Toney, Chaney Tullos, Jonathan Watkins and Scott Westerman, with James Chatham, Benjamin Cook and Benjamin Schiffbauer.

The creative team includes set designer Takeshi Kata (who has created a White House office with walls that track off to reveal the wider world of Lincoln's Washington), costume designer Wade Laboissonniere (whose period designs and dark color palette reflect the mood of the characters' inner struggles and a nation at war), lighting designer Pat Collins, sound designer and composer Ryan Rumery, video designer Clint Allen, hair and wig designer Cookie Jordan and dialect consultant Lynn Watson. The stage manager is Brandon Prendergast and Kate Kilbane serves as assistant stage manager.

Heavens will be the first play offered in the newly renovated Ford's Theatre.

Highlighting the five months between the death of Lincoln's son Willie and the delivery of the Emancipation Proclamation, Heavens will offer audiences a glimpse into the person who was Abraham Lincoln. Faced with unbearable personal, political and historical pressures, Lincoln copes with the world around him and eventually, through an amazing transformation of thinking, conquers it.

The Theatre also will present The Civil War, a song cycle that gives voice to the men and women affected by this American tragedy. Book and Lyrics by Frank Wildhorn, Gregory Boyd, and Jack Murphy. Music by Frank Wildhorn. Directed by Jeff Calhoun. The Tony-nominated musical will be staged March 27-May 24, 2009 and is a musical landscape of the people, voices and sentiments of the American Civil War, the show is inspired by the words of Walt Whitman, Frederick Douglass, Sojourner Truth and Abraham Lincoln as well as the lives (as documented through letters, photographs, and journals) of ordinary people in extraordinary circumstances. This dramatic theatrical event puts a human face on the greatest tragedy of American history.

Other events include:



George Lucas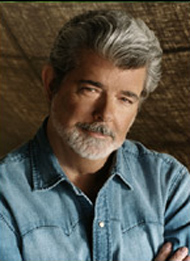 Ford's Theatre Grand Reopening Celebration on February 11. Ford's Theatre will host a special performance to officially reopen the Theatre. Filmmaker George Lucas will receive the Lincoln Medal in honor of his accomplishments, which exemplify the character and lasting legacy of President Abraham Lincoln. This VIP celebration is by invitation only for Campaign donors and other invited guests.

On February 12, Ford's Theatre will offer a series of public programs. The day will begin with a morning wreath-laying by National Park Service Rangers. Ford's Theatre will present an array of performances in Lincoln's honor. Area students will perform some of Lincoln's great speeches, and the Federal City Brass Band will play some of Lincoln's favorite music on Civil War-era instruments. National Park Service Rangers will offer interpretive programs commemorating Lincoln's presidency throughout the day.

On President's Day, February 16, Ford's Theatre will host an all-day open house. Events will include new Ranger-led interpretive programs, a reading of the new one-act play The Road From Appomattox by Richard Hellesen, a performance of One Destiny and songs from The Civil War.



Lincoln as Humorist with Conan O'Brien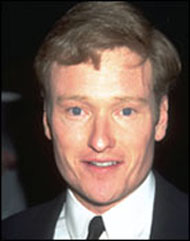 This free Living Lincoln Monday-night series will explore the many aspects of President Lincoln's personality and life through lectures, panels, play readings and performances. Highlights of the series include Lincoln as Humorist with Conan O'Brien; President Lincoln as Commander-in-Chief created by Pulitzer Prize-winning author James M. McPherson; an exploration of Lincoln through art as told by actor Sam Waterston and historian Harold Holzer; a panel on Lincoln and Race headed by Dr. Edna Medford of Howard University, and a reading of a new musical, Lincoln in Love, based on the film Young Mr. Lincoln. Dates for the series are: Feb. 16, Feb. 23, March 2, April 13, April 20, April 27, May 3, May 11.

The museum in the lower level of the theater will include touch-screen displays where people can look at Civil War dispatches, speech drafts and other documents. The museum will revolve around Lincoln's time in Washington, from his arrival to the Ford's Theatre visit.

The nonprofit Ford's Theatre Society says it is on track to raise the $50 million for the renovations and to build a learning center that will open at a later date.



Broadway To Vegas is supported through advertising and donations. Priority consideration is given to interview suggestions, news, press releases, etc from paid supporters. However, no paid supporters control, alter, edit, or in any way manipulate the content of this site. Your donation is appreciated. We accept PAYPAL. Thank you for your interest.


ART AND ABOUT


THE WALKING PIANO

Robert Loggia and Tom Hanks on The Walking Piano from the movie Big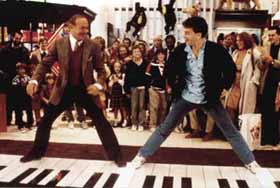 the original 16-foot-long lighted keyboard featured in the 1988 film Big starring Tom Hanks. It is on display to coincide with Philadelphia's Please Touch Museum's 17th annual celebration of music. The interactive keyboard, which is played by the user's feet, was built in Philadelphia by Remo Saraceni, an Italian-born artist, engineer, and lighting designer whose company, Museum Interactive Technologies, is based in the Northern Liberties section of the city.

During a memorable sequence in the 1988 movie, Hanks and actor Robert Loggia jump on the giant piano and play a duet of tunes, including Chopsticks.

The three octive piano is a gift to Please Touch Museum from Mr. and Mrs. Joseph Stein of Merion, PA, who purchased it for their art collection shortly after the release of the movie.

"I am thrilled to add this icon of the big screen to our collection," said Nancy Jolb, President and CEO of Please Touch Museum,. "The movie as a whole and the piano scene in particular captures the innocence and enthusiasm of childhood. Much like a children's museum it is about the joys of childhood and how, as we grow older, we play less but we never completely lose that desire to be a kid again. We are delighted to be able to share the joy of the Walking Piano with our visitors."

Please Touch Museum's collection includes more than 12,500 toys and games from 1945 to the present.

The museum will also debut it new music inspired exhibit, Rainforest Rhythm, in which visitors can make their own music with percussion instruments set in a rainforest theme.

A Walking Piano similar to the one featured in the Tom Hank's movie Big that can be purchased for $150,000 at the upscale toy retailer FAO Schwarz in New York. It features Custom built aluminum frame; Polycarbonate skin; Two solid state digitally sampled piano synthesizers; Four 40W stereo amplifiers; Four 4'' 4-ohm high quality speakers; Plugs into any standard wall outlet; Designed to withstand 1,000 lbs of pressure per square foot; 100,000 hours life expectancy achieved using high-output LEDs for lighting; Ten year warranty.

GEORGE SEGAL: STREET SCENES

George Segal's Depression Bread Line
is the first exhibition to focus specifically on the artist's exploration of the urban environment. Although Segal spent much of his adult life in rural New Jersey; he was born and raised in New York City, and his interaction with that city and his ability to observe and capture the urban sphere were central to his art practice.

Although he initially focused his efforts on painting, George Segal's career took a turn in the early 1960s when he began making plaster casts of his family and friends to create life-size figures that he presented together with elements from everyday environments, such as chairs, benches, window frames, and other building fragments. Stimulating both the return to figuration and the rise of installation art in the 1960s and 70s, the work of George Segal (1924–2000) is widely recognized as one of the most important contributions to the art of the second half of the twentieth century.

The exhibition features 15 of Segal's single-and multi-figure installations from the early 1960s to the end of his career in the 1990s, George Segal: Street Scenes is the first exhibition to offer a focused exploration of the themes of urban life in the artist's work.

In Cinema (1963), a ghostly plaster figure changes the lettering in the harsh light of the theatre marquee, revealing the often unseen labor that drives the city. Diner (1964–66) presents a quiet moment rippling with silent tensions: although the waitress and customer are the only two occupants of an otherwise empty restaurant, they are disengaged and seem to be in their own separate worlds.

Rush Hour (1983), from the Raymond and Patsy Nasher Collection, captures a group of workers walking to work. They are clustered together, but do not seem to notice each other. Works like this, as well as Bus Passengers (1994) and Street Crossing (1992), reveal the sense of anonymity and psychological separation that often comes, ironically, in the midst of the crowded and dynamic city. In addition to their incisive observations of human behavior, these sculptures are also experiments in pure form: Segal intended the plaster figures and dark platform of Street Crossing as a dynamic composition in black and white.

In the 1980s and 90s, Segal's work increasingly explored the reality of urban decay. Installations such as The Homeless (1989), Liquor Store (1994) and Dumpster (1994) highlight the deteriorating conditions in New York, incorporating or recreating elements like subway grates or graffiti-covered walls. These works rely more heavily on the photography that he and his friend, Donald Lokuta, would take on forays into Manhattan's downtrodden neighborhoods like the Bowery and the East Village. Many of these photographs accompany the show and provide insight into the artist's working methods and explorations of urban sites.

With subjects and settings that addressed commonplace situations, human values, and the burdens of economic hardship, these signature works caught the attention of the public and were broadly acclaimed by art critics, curators, art historians, and other artists. Among the many honors Segal received during his lifetime were the International Lifetime Achievement Award for Sculpture (1992), the National Medal of Honor (1999), and the commission to produce the sculptures for the Franklin Delano Roosevelt Memorial in Washington, D.C. The largest of these works, Depression Bread Line (1991), is featured in this exhibition. Organized by the Madison Museum of Contemporary Art in Madison, WI, where it premiered, George Segal: Street Scenes now is on display at the Nasher Sculpture Center in Dallas through April 5, 2009. From there it moves to The Nelson-Atkins Museum of Art, Kansas City (May 9–August 2, 2009); and the Norton Museum of Art, West Palm Beach, Florida (September 8–December 6, 2009).

PORSCHE MUSEUM opened up their engines last night, January 31. It's enough to make Lay Leno hyperventilate.

Porsche, a company that takes pride in its motto "nothing is impossible" has unveiled a $13 million museum dedicated to promoting the glory of its iconic sports cars.

Located next to the company's headquarters at Zuffenhausen near Stuttgart, the museum has been nicknamed the Porsche Cathedral.

About 80 vehicles and many small exhibits are on display.

In addition to world-famous, vehicles such as the 356, 550, 911, and 917, the exhibits include some of the outstanding technical achievements of Professor Ferdinand Porsche from the early 20th century.

On June 8, 1948, a new chapter of automotive history began. On that day, the first Porsche prototype with the chassis number 356-001 was issued road authorization. "It all began when I was looking around but couldn't find the car of my dreams anywhere. So I decided to build it myself," says Ferry Porsche – and to this day this problem-solving and pioneering spirit continues to shape the philosophy of the company.

The building itself is almost as impressive at the cars. It contains more steel than the Eiffel Tower and a "rolling exhibition" of some 300 cars that can be started up in situ. The giant glass and steel building sits perched on three metal columns which enables it to "float" 50ft above ground.

Inside, a cavalcade of sports cars, some brightly colored and dating back to the late 1930s are presented in what has been described as - "like giant sweets in an outsize, glistening white chocolate box that covers 60,000 sq ft of floor space."

"The exhibition halls have been kept almost completely white, because the elements of color are provided by the cars themselves," explained the museum's director Achim Stejskal. "We did not want to put any additional scenery around them."

The vault-like interior of the museum is equipped with elevators, gently inclining ramps, a roof terrace, seminar rooms, sophisticated car workshops and a gourmet restaurant called Christopherus.

Roman Delugan, one of the project's chief architects said: "The idea is to raise Porsche's glorious history above its day-to-day existence. The cars are raised to the heights of glorification." His partner, Elke Delugan-Meissl insisted that both architects' intention had been to "unleash emotions". "Visitors," she emphasized visitors, "would be sucked into its space and enjoy a personal, emotional experience."

From the lobby, visitors ascend a spectacular ramp to the entrance of the spacious exhibition area, where they can gain an initial overview of the impressive collection.

The exhibition layout provides separate exhibit areas for the two periods before and after 1948. Porsche Idea, Product History, and Thematic Islands are the three core elements of the museum concept. Visitors making their way through the exhibition will often find these three main elements thematically interlinked.

The Porsche Idea section focuses on specific, trailblazing technical solutions for interesting challenges from nearly all areas of mobility. Visitors can learn about the values, motivation, and philosophy driving the company throughout its history and to its ultimate success.

The Product History section is a chronologically arranged presentation of the history of Porsche sports cars from its beginnings in 1948 to the latest models with all their technological diversity and stylistic individuality.

Thematic Islands focus on particular, especially important aspects of Porsche history. Some of them, like Evolution 911, are dedicated to specific model series. Others bring together vehicles from different eras, for example in the splendid motorsport history of Le Mans. Klaus Bischof, the museum's co-director and an experienced car mechanic himself added; "Many people thought we were crazy and said a museum like this was impossible" he explained, "But for us at Porsche the term "impossible" does not exist. That is why we went for both the design and the concept."

All of the cars in the museum are kept in perfect running order and are maintained to compete in vintage motor rallies and car shows worldwide. Visitors can watch the cars being fine-tuned by a team of resident mechanics in glass-walled workshops on the first floor. A stable of racing cars, more than 150 silver trophies and an automated flashing script containing key quotes from top drivers is meant to underline Porsche's prowess as a grand prix car manufacturer with more than 28,000 trophies under its belt.

Next year, for instance, the 550 A Spyder will participate in the Mille Miglia, and the 356 Carrera Abarth GT will travel all the way to Australia for the Classic Adelaide.

With the Museum on Wheels, Porsche is taking a route no one else has traveled. Even the classic vehicles in the museum's collection are serving the purpose for which they were built in the first place: driving!

Center stage is the legendary Porsche Type 64 – a drop-head, hand-made aluminum-bodied sports car that is held to be the mother of all subsequent Porsches. The car, also from Ferdinand Porsche's drawing board, was specifically designed to compete in a Berlin to Rome car rally between the fascist Axis powers of Italy and Germany in 1939. The outbreak of the war meant that the rally never took place, but the revolutionary Porsche T64 survived and was put on the road for the first time in 1948.

The car's aerodynamic design is what made it stand out at the time and as the museum informs its visitors, it was the victors of the First World War who inadvertently contributed to the roots of all Porsche's subsequent success. Under the 1918 Treaty of Versailles, Germany was banned from developing its aircraft industry, so it used the technology for cars instead. By 1938, Germany's Zeppelin factory wind tunnel was being used to develop the first car spoilers. Germany is still the only country in the world that does not enforce a speed limit on large sections of its motorways. Its carmakers like to boast that its sports cars are "autobahn tested". An electronic Audio Guide is available, in several languages, at no charge. Visitors can use it to explore the exhibition in any sequence and at any pace they prefer. It contains sound tracks for motion pictures, information about individual vehicles, and topical information about Thematic Islands and individual arrangements.




SPREADING THE WORD


ROBERT BURNS

Robert Burns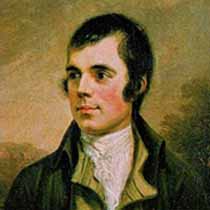 considered Scotland's national bard, was born to poor tenant farmers on January 25, 1759. The author of Auld Lang Syne, Burns became famous after he published his first volume of poetry, written in the Ayrshire dialect of Lowland Scots. When he died at age 37, 10,000 people turned out for the funeral of their beloved "Rabbie" Burns. Every year on the day of his birth, many Scots celebrate his honor with a ritual dinner of haggis and scotch whisky.

In honor of the 250th anniversary of his birth BBC Scotland has spent the last three years working on a project that will have over 600 of Robert Burns poems recorded by high profile Scots, well known celebrities and public figures.

Prince Charles, Scotland's First Minister Alex Salmond, actors Robert Carlyle, Alan Cumming, Robbie Coltrane and Brian Cox are among those who have taken part. Two weeks ago the Prince of Wales visited the BBC offices in Glasgow to recite two of his favorite poems by Burns: My Heart's In The Highlands and My Love is like a Red Red Rose. The actor Robert Carlyle read several poems including Jolly Beggars Merry Andrew. Cox read one of Burns most famous poems, A Man's a Man for A'That and Tam O'Shanter. All over Scotland for the full year of 2009 events will take place celebrating all that is Burns - some 300 events in all, with the government asking those of Scottish heritage to visit their mother land..

"Burns still resonates hugely more than two centuries after he penned over 600 poems and songs, both here in Scotland and beyond," said BBC Scotland's head of radio, Jeff Zycinski. "This project will ensure that his works are available to everyone for years to come."

"This is the start of an extraordinary, celebration - a once in a 250-year celebration - of the lasting legacy of Robert Burns and the country that he loved," said Scotland's First Minister Alex Salmond, who enjoyed a traditional Burns night supper in the Bard's hometown of Alloway last Sunday evening. Salmond dug into a meal of haggis - minced sheep's heart, liver and lungs mixed with onion, oatmeal, suet, stock and salt, all boiled in the animal's stomach.

Britain's Royal Mail is planning to issue a set of commemorative stamps of Burns, with one featuring the words of one of his best-known poems, A Man's A Man For A' That. Written in 1795, the poem became an anthem of the slavery abolitionists and was sung at the opening of the Scottish parliament in 1999.

Actor Gerard Butler has signed on to play legendary Scottish poet Robert Burns in an upcoming biopic. The star will take the lead role alongside Julia Stiles. The film will detail Burns' love affairs with wife Jean Armour and society hostess Agnes 'Clarinda' McLehose.


OTHER PEOPLE'S MONEY


PASADENA PLAYHOUSE RECEIVED A MAJOR GIFT FROM WELLS FARGO BANK Tuesday night at the Playhouse's Third Annual Theatrical Diversity Project Celebration, which was hosted by Angela Bassett and Courtney B. Vance. The bank committed $300,000 to support the Playhouse and become the exclusive naming sponsor of the theatre's Diversity Project. The gift is a multi-year commitment to the theatre and will fund the Diversity Project with $100,000 in each of the 2009, 2010 and 2011 seasons. The $300,000 gift will support Pasadena Playhouse's mission of creating and presenting world-class theatre that represents and reflects the diverse communities of Southern California. The funds will be used for audience development initiatives, programming and outreach programs such as Write Girl, which will take place at the Playhouse this May. Write Girl empowers young women through creative writing mentorship and self-expression.



TOUGH TITTY by Oni Faida Lampley (playwright 1959-2008). Directed by Obie-Award winning Robert O'Hara.

Oni Faida Lampley lived for 13 years after a diagnosis of breast cancer. During those years she raised her two sons, auditioned and performed in a number of plays and television shows and continued to teach and write. Among the pieces she wrote during that period is Mixed Babies, (published by Dramatists Play Service) won a Helen Hayes award for Outstanding New Play for its Washington D.C. production. It was subsequently produced in New York City by Manhattan Class Company. Her second play, The Dark Kalamazoo, earned her another Helen Hayes nomination and Tough Titty a play that puts a picture of a black woman with breast cancer in front of people as no one has ever done before.

After looking at all the pamphlets of white women in her doctor's office, Oni said of her play: "Here is my pamphlet." Tough Titty is a story about the gift and limitations of family, of raising sons and living with uncertainty, and of claiming one's own life. It's a bold, honest play by a playwright whose experience of cancer fed her empathy and daring. Loretta Greco read the play during its development, and as incoming Artistic Director of the Magic Theatre, the first call she made was to Oni's agent, Beth Blickers: "This is the play," Greco said, "I haven't been able to forget." In 2006, Tough Titty was a finalist for the Susan Smith Blackburn prize, given to women who deserve recognition for having written works of outstanding quality for the English-speaking theatre.

Tough Titty's large ensemble stars Bay Area favorites Jeri-Lynn Cohen and Adrian Roberts and debuts Kimberly Gregory of New York and Michele Shay of Los Angeles.

The production team for Tough Titty features set designer Caleb Levengood, light designer Kurt Landisman, costume designer Jessica Jahn, and Magic's resident sound designer Sara Huddleston.

Tough Titty performs through February 22, 2009 at Magic's Northside Theatre, San Francisco, CA

MUSIC IN THE AIR Music by Jerome Kern. Book and Lyrics by Oscar Hammerstein II. Featuring The Encores! Orchestra. Music Director Rob Berman. Directed by Gary Griffin. Starring Sierra Boggess, Walter Charles, Kristin Chenoweth, Dick Latessa, Anne L. Nathan, Marni Nixon ( See Broadway To Vegas column of November 2,2008 ) , Tom Alan Robbins, David Schramm, Robert Sella, Douglas Sills, Ryan Silverman. Music in the Air has been lovingly restored by the Rodgers & Hammerstein Organization, and not been seen in its original form since its premiere Broadway engagement in 1932. Set in Munich, it tells of an aging rural music teacher, his naively charming daughter and their misadventures trying to break into the cynical, world-weary theater scene in the big city. Songs include I've Told Ev'ry Little Star and The Song Is You.

Feb 5 - 8, 2009 New York City Center.

LA BOHEME by Puccini. Jonathan Miller makes an eagerly awaited return to English National Opera to direct a new production of La bohème. Setting the action in 1930s Paris, Miller's La bohème will seek to emphasize the naturalism and psychological truth of Puccini's tragic masterpiece.

Leading UK tenor Alfie Boe stars as the struggling artist Rodolfo, for which he received a Tony Award in Baz Luhrmann's Broadway production. La bohème features some of the world's most celebrated and romantic music, famous from many hit films and making it one of the must-see operas of all-time.

Talented new soprano, Melody Moore, is his tragic lover Mimí. Miguel Harth-Bedoya, who is gaining an international reputation as one of the most exciting conductors of his generation, makes his Company debut with this passionate and unforgettable score. The cast includes: Marcello Roland Wood; Musetta Hanan Alattar; Colline Pauls Putninš; Schaunard David Stout; Benoit Simon Butteriss; Alcindoro Richard Angas.

The creative team - Conductor Miguel Harth-Bedoya, Martin Fitzpatrick (Feb 19, 21); Director Jonathan Miller; Associate Director David Ritch; Designer Isabella Bywater; Lighting Designer Jean Kalman; Translation Amanda Holden.

La bohème is Jonathan Miller's first new production with English National Opera for 12 years. La bohème was first performed on Feb 1st 1896 in Turin. It was also the basis for the hit Broadway musical Rent, 100 years later in 1996.

Opens February 2 at the English National Opera, London.

HEDDA GABLER the New York City's Roundabout Theater production starring Mary-Louise Parker, has garnered some of the worst reviews of the season. The production, directed by Ian Rickson, opened last Sunday.

THE WATER'S EDGE by Theresa Rebeck. Directed by Fiona Morrell.

Deep in the Massachusetts woods a lakeside mansion slides slowly into disrepair, all change halted. Helen won't paint the house. Erica is still angry. Nate buries himself in books. No one swims in the lake. And then Richard returns, new girlfriend in tow.

After a terrible tragedy many years before, rich and successful Richard returns to reclaim it, model girlfriend in tow. But his family still live there, and as he tries to insinuate himself back into their lives, the reason for his departure emerges and seething bitterness and anger boil into shocking action.

New York sensation Theresa Rebeck's UK debut is a thoroughly modern Greek tragedy echoing Aeschylus' Agamemnon from American naturalism to the heart of Greek Tragedy, where revenge and murder lurk unseen, exploding the American family from within.

Cast: Robert Cavanah, Mark Field, Madeleine Potter, Kate Sissons, Cressida Trew. Designed by Charlie Damigos.

February 3-28, 2009 Arcola Studio, London.

THE THIRD STORY by Charles Busch. Directed by Carl Andress. Starring Kathleen Turner who appear opposite Mr. Busch, who plays the show's other female lead. This is the first off-Broadway show for Turner since she was on stage in Mr. T and that was in 1977.

The Third Story, a satire of gangster movies, science fiction and fairy tales, is written by Mr. Busch.

In previews at the Lucille Lortel Theater, with the official opening slated for February 2, continuing through February 28.

ARABIAN NIGHTS written and directed by Mary Zimmerman.

extraordinary retelling of one of the greatest epics of world literature. Zimmerman's stunning theatrical event is a series of stories brilliantly woven by the beautiful princess Scheherezade to save her own life. As long as she can keep the king entertained with her magical stories of beauty, honor, love, and the search for wisdom, he will spare her. With Zimmerman's famed fusion of gorgeous music, inventive staging, and highly theatrical storytelling, The Arabian Nights gives us an exhilarating view of the lush, rich legacy of the place we now know as Iraq.

Creator/director Mary Zimmerman is the recipient of a 1998 MacArthur "Genius" Grant, the 2002 Tony Award for Best Director and ten Joseph Jefferson Awards.

A Co-Production with Berkeley Repertory Theatre. On stage through February 22 at Kansas City Rep.

BATTLE HYMN Jim Leonard's critically acclaimed fantastical epic that follows a young girl's amazing pregnancy and kaleidoscopic journey through history, has been extended through March 7 at [Inside] the Ford in Hollywood.

The Circle X world premiere production stars Suzy Jane Hunt as the teenager who remains pregnant for 150 years while searching America for a safe time and place to have her baby. Playing multiple roles in the gender and race-bending allegory are Bill Heck; Robert Manning, Jr.; William Salyers; and John Short. John Langs directs.

I LOVE A PIANO music and lyrics by Irving Berlin. Conceived and written by Ray Roderick and Michael Berkeley. Directed and choreographed by Ray Roderick.

I Love a Piano is an enchanting musical journey spanning seven decades of American history as seen through the perceptive and hopeful eyes of Irving Berlin. A revue that follows one upright piano through many decades - and more than 60 songs by Irving Berlin

The company includes Tom Bruett, Talia Corren, Ryan Lammer, Emily Mattheson, Alix Paige, Ashley Peacock, Michael Turay and Jason Weitkamp.

The review promises to captures the spirit of America from the ragtime era of the early 20th century through the swinging elegance of the 1920s and '30s. From the songs that inspired a nation through the Great Depression to the innocent optimism of the 1950s.

The songbook includes Puttin' on the Ritz; There's No Business Like Show Business; Change Partners; How Deep Is the Ocean; God Bless America and White Christmas.

The I Love a Piano creative team includes Stephen Purdy (musical supervisor), Stacey Boggs (lighting designer), J Branson (scenic designer), Demetrius T. Grandel (sound designer) and Ellie Mooney (associate choreographer).

Through February 15, 2009 at Arena Stage at the Lincoln Theatre in Washington, DC.




WHO'S WHERE


BROADWAY TODAY & TOMORROW is a week of free cabaret entertainment at the Kennedy Center for the Performing Arts. The performances feature up-and-coming composers at the piano with rising stars singing their works. The line-up of composers and performers; Feb. 1: The songs of Alan Zachary and Michael Weiner with 9 to 5's Megan Hilty as guest vocalist. Feb. 2: The songs of Michael Kooman and Chris Dimond with Anderson Davis and Natalie Weiss. Feb. 3: The songs of Benj Pasek and Justin Paul with Leslie Kritzer. Feb. 4: The songs of Scott Burkell and Paul Loesel with Stephanie J. Block. Feb. 5: The songs of Adam Gwon with Leah Horowitz and Stanley Bahorek. Feb. 6: The songs of Joshua Salzman and Ryan Cunningham with Colin Hanlon and Farah Alvin. Feb. 7: The songs of Marcy Heisler and Zina Goldrich with Scott Coulter.

Curated by Michael Kerker and ASCAP, the Feb. 1-7 performances are presented in the Millennium Stage's Grand Foyer, which has been transformed into a cabaret. Kennedy Center, Washington, DC.

TINA TURNER continues her European romp a show Tuesday, February 3, at Color Line Arena in Hamburg, Germany. On Wednesday the show can be enjoyed at the TUI Arena in Hannover. Saturday finds her opens a two night stand at the Wiener Stadthalle in Vienna, Austria.

ELTON JOHN returns to Las Vegas opening an 11 night engagement at Caesars Palace on Tuesday, February 3.

NEW KIDS ON THE BLOCK in Europe with shows Tuesday, February 3, at Heineken Music Hall in Amsterdam. On Wednesday they are on stage at Zenith in Paris and Thursday finds them at Philipshalle in Dusseldorf, Germany.

BILLY JOEL in the spotlight Friday. February 6, at the Seminole Hard Rock Live in Hollywood, Florida and then returns to that venue on Sunday, February 8.

DUBLIN PHILHARMONIC brings together the finest of Irish and European orchestral musicians, including Irish and international soloists, conductors and composers, in celebration of a shared musical heritage. Music Director Derek Gleeson conducts. Saturday, February 7, at the Ferguson Center for the Arts in Newport News, Virginia.

MEMBERS OF THE LOS ANGELES PHILHARMONIC with Yuja Wang at the piano perform sections composed by Pulitzer Prize and MacArthur Fellowship "genius award" winner Charles Wuorinen; Professor Barry Socher; Elana Kats-Chernin and Cesar Franck. Tuesday, February 3 at Walt Disney Concert Hall, Los Angeles.

RYAN ADAMS performs in New Zealand this week. On Tuesday, February 3 he is at The Opera House in Wellington and on Wednesday the show is at Powerstation in Auckland.

CELINE DION on tour with a performance Monday, February 2 at BOK Center in Tulsa, OK. On Wednesday the show is at the Scottrade Center in Saint Louis, MO. Thursday finds her at the Target Center in Minneapolis.



Next Column: February 8, 2009
Copyright: February 1, 2009. All Rights Reserved. Reviews, Interviews, Commentary, Photographs or Graphics from any Broadway To Vegas (TM) columns may not be published, broadcast, rewritten, utilized as leads, or used in any manner without permission, compensation/credit.
Link to Main Page
---
Laura Deni


COMMENTS