! >
Broadway To Vegas
  
 SHOW REVIEWS CELEBRITY INTERVIEWS GOSSIP NEWS

| | |
| --- | --- |
| | |
MARTIN CHARNIN IN LOVE WITH LOVE AND SEATTLE - - ROCKEFELLER CULTURAL GRANTS ANNOUNCED - - PLAYHOUSE WEST AND LAS VEGAS RAPE CRISIS CENTER STAGE A SHOW - - TERI HATCHER SUED OVER LIP PLUMP PRODUCT - - STATE OF THE UNION - - IS HE DEAD? - - JOHN PIZZARELLI & JESSICA MOLASKEY - - A TRIBUTE TO GRACE PALEY - - DONATE . . . Scroll Down


THAT ANNIE GUY IN LOVE WITH LOVE - AND SEATTLE
Martin Charnin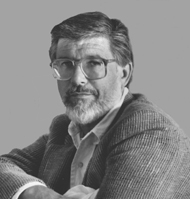 He's running errands between the raindrops.

"We've have pouring rain and we're drenched, so I had to take advantage of a little dryness," said Martin Charnin, who has traded the sidewalks of New York for the landscape of Seattle.

"We've been here for two-and-a-half years," said the guy who kicked up his heels as one of the Jets - Big Deal - in the original in West Side Story - which also happens to be the only acting job he ever had - being cast from a 2,000 person cattle call. As Big Deal performing the song Gee, Officer Krupke he delivered the defiant final line "Officer Krupke, Krup you!"

It is also while Charnin was appearing in that street gang role that he began selling songs - for $10.

Success followed hard work; he been involved in over 75 theatrical productions as lyricist, librettist, composer, director, or a combination of all four. In 1977 he brought Annie (the 11th longest running musical in history) to Broadway. He has received four Tony nominations, two Tony Awards, Grammy awards, gold records, two Platinum records, six Drama Desk Awards, 16 Emmy nominations, three Emmy Awards and the Peabody Award for Broadcasting. He also directed Montreal's first mega-musical Jeanne La Pucelle, based on the life of Joan of Arc.

Now happenstance has led him to the other coast.

"We opened the 30th anniversary production of Annie at the Paramount in Seattle and build it in Vancouver or Calgary - I don't remember where the show was built. We all lugged out here and decided to stay," Charnin told Broadway To Vegas.

"I've lived in New York all my life and no, no, no I never dreamed that I'd move to Seattle. But, it is quite wonderful here. It's very literate, intelligent and they like the theatre. They want to go to the theatre. The talent pool, which I knew nothing about, is extraordinary."

"The first time I came here was 1980, which is when I re-opened the 5th Avenue Theatre with one of the national companies of Annie. But, I had cast it in New York. Everything came out of New York. So, this was all brand new information to me. And, it was a wonderful discovery to find out there is a talent pool here. That there are wonderful singers, dancers and actors, who are both Equity and non-Equity, floating around here. Use them!" he exclaimed.

Once he got used to the rain he became a happy person. After all - the sun will come out tomorrow.

The majority of rainy days haven't affected theater goers. "No, actually, the rain sort of lets up about 4:30 or 5 o'clock every day," he reported.

What is keeping Charnin exuberate is the production of Love Is Love, currently being mounted at the Village Theatre in Issaquah, a suburb of Seattle. He's familiar with the place.

"As luck would have it, the first workshop of another show I was in the process of doing - ended up being done at the same theatre where I'm doing Love is Love." That other production was Robin Hood-The Legend Continues which was penned by composer Peter Sipos and Tony Award-winners Thomas Meehan who knocked out the book while Charnin directed and wrote the lyrics.

Love Is Love is a collaborative revue in which Charnin is shepherding by long distance.

"Realistically, it would have been lovely to have had them all around," he said of the long distance collaboration. "What I did was to option materials. When I did revues in New York, I would, indeed, have them around," he said remembering the Upstairs at the Downstairs series in the '60s and Upstairs at O'Neal's and The No-Frills Revue in the '80s, each of which Charnin conceived. "But, this is material written by people who have written for the New York Times," he said about Catherine Lloyd Burns, Larry Doyle, Martha Moffett, Ellen Pall, Richard Reiss, Debra Spar and Ayelet Waldman.

"I got in touch with them and asked them to submit material. I was functioning not only as a collector of revue material, but also as an editor getting in it into shape. Turning narratives into dialogues."

Charnin's instruction were few and brief.

"They wrote whatever they felt they wanted to write - based on the subject - love. l didn't want them to write about computers or politics. I wanted them to write about relationships - a man's relationships; woman and child; woman's relationship with adoption - you name it. Free reign."

"They each wrote six or seven pages and then those had to be worked on - not revised, that would be inappropriate. They were restructured monologues."

"It was a question of structuring the material the same way you would structure any type of a revue - musical numbers. You wouldn't have five consecutive dialogue pieces. They are all about different aspects of love, although realistically - there are so many takes on the subject you could open a show and have different dialogue each day until the show closed. They are all contemporary pieces - about now. Love issues, functions and dysfunctions are all about what people are feeling in the 21st Century. As opposed to - a cross-section of what Dostoevsky thought, because everyone's written about it at some point or another."



Richard Gray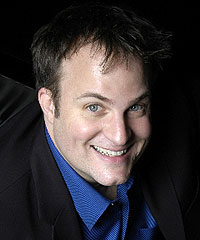 For the music Charnin has teamed up with Richard Gray.

"He is one of Seattle's most successful. He's a young man in his 40s. He's done a lot of stuff here. Since I've moved here he's one of the people that I've come into contact with and with whom I thought I could form a interesting and responsible collaboration."

"It's exciting, because you're always on the look-out for new writers and to the national scene he's a newcomer. To Seattle, he's a favorite. He's got a show that's been running for something like 15 years this time of year called Forbidden Xmas - sort of a fun take off on Christmas in Seattle," said Charnin referring to the romp which began as a fundraiser for Northwest Aids Foundation in 1992. The following year, an expanded version opened downtown at the Crepe de Paris Restaurant and quickly became a Christmas tradition.

For Charnin Love Is Love is not a seasonal mount. Valentine's week is nice, but this will work any type of year and just about anywhere.

"It is the hope that the presenters and the producers that are coming here are going to look at it with an eye toward this being done in any city anywhere," said Charnin perhaps voicing a Christmas wish that would be relatively easy for a Broadway Angel to deliver.

In November of 2006, an earlier developmental production of Love Is Love performed at the Moore Theatre in association with Seattle Theatre Group. Now Charnin is thrilled to present the final stage of development.

"I'm in a 250-seat theater and that's where I think it belongs. It's a very intimate kind of experience. It's a very individual experience. The actors have been skilled enough to be able to make a contact sport of it, which is what I wanted it to be," he said about the emotion which is both mentally and physically a contact sport with unusual rules. "With no rules," he injected.

"It is quite heartwarming and heart grabbing at the same time. Love is able to be viewed from so many different angles. Everybody has their own ideas. The practical part of it is - it is a never ending stream of material. If something else were to surface or if God is good as we are running for six months, you can always replace a piece of material."

Charnin is himself a hopeless romantic.

For instance, how he met his current wife.

He first noticed Shelly Burch when she was barely out of her teens - so mesmerized by her talent that he cast his future late-in-life wife into Annie playing Star To Be who belts out NYC. She played the role on Broadway for 820 performances.

Steady work followed Shelly who is the Tucson born daughter of Dean Burch, who went from serving as assistant Attorney General of Arizona to Chairman of the Republican National Committee, managed Barry Goldwater's Senate Campaign, was chairman of the FCC and served as counselor to both Presidents Nixon and Ford.

His daughter's resume includes three Broadway shows, including creating the role of Claudia in Nine, numerous regional star turns, creating the role and subsequent eight year stint as the Delilah Buchanan in the ABC-TV soap One Life to Live.

In 2004 Shelly, a divorced mother of three, was living in Florida and was considering directing a local production of Annie as well as putting together her new nightclub act. She telephoned her Annie director Martin Charnin, whom she hadn't spoken to in 22 years. He agreed to help her construct a revue for the Orlando Cabaret Festival, a 2 1/2-week stretch of music and comedy that was staged at the Mad Cow.

The audiences and critics fell in love with her three night presentation of Incurably Romantic! Burch and Charnin fell in love with each other.

The two have been working together ever since including this production which stars;

Charity Parenzini, Shelly Burch, Ann Evans, and Maggie Stenson in Love is Love. Photo by Dan Achetz.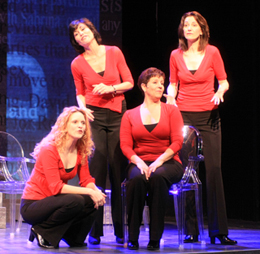 Ann Evans, Charity Parenzini and Maggie Stenson and Shelly Burch who also answers to the name of Mrs. Martin Charnin.

"We invented a misty set, which is a really a Power Point presentation, said Charnin who got his start as a scenic artist having been a painting student at New York's High School of the Arts and then at Cooper Union.

"There is a screen behind us, which is divided into areas," he continued about the sets and lighting executed by Alex Berry. "We are locating the vignettes. So, if we are in New England for one sequence, or at a computer dating service for another, the picture tells you where you are and you can then relax and listen to the text, which again is one of the things that I wanted."

"It's a very text driven piece. It's all about language," he reiterated. "None of these writers are slouches when it comes to imagery and points of view and language itself. So, the whole idea was to make it a very literate kind of piece - in direct opposition to pieces like - well anything that reeks of situation comedy, which we in the theater constantly get accused of resorting to when you want to make somebody think or laugh."

"But, it ain't that!" he laughed.

"I'm certain that any city - Chicago, St. Louis, New York, you name it - has in its Actors Equity catalogue four wonderfully skilled women who would be able to put this up. It kind of runs the gamut from 25 to 45. Each one of them is responsible for portraying five women - five different points of view. As actors, they take on the persona of the age that they are playing."

"I really don't want it in a place like Madison Square Garden - too big. I want the audiences that comes to really see the subtleties and the nuisances of the piece."

"One hundred seat venues are fine," he added. "The only thing that comes to mind when you are talking 100 seat venues is whether or not you can afford to produce. The ticket price would have to be higher in order to make the nut, because there are people involved in putting it out."

"Here the tickets are twenty-five bucks. It's nothing compared to the $400 tickets offered on Broadway. It's really preventing people who love the theater from being able to go see anything they want. If they do end up finally being lucky enough to get a ticket, it is usually at the end of a run, when they are on their last legs and searching for the last gasp."

For Charnin this staging of Love Is Love is the first breath.

"We are talking about doing a CD of the material. There is no problem with putting out the music because there are 12 musical numbers in the piece. I would want the entire evening to be put down on CD and I haven't even begun to think about those types of rights. That would require some new rights situations."

"We're running until December 16 and this show was built to travel," he emphasized. "In theory, the whole set can be transported into another theater in a heartbeat - two weeks of rehearsal and bang it's up."


UNIQUE PARTNERSHIP BETWEEN CALIFORNIA THEATRE AND LAS VEGAS CHARITY


Playhouse West in Walnut Creek, CA has teamed up with the Las Vegas Rape Crisis Center to present a joint benefit concert in Las Vegas on Saturday, December 15 at Krave Las Vegas. The event marks the first partnership between the two non-profits and connects their symbiotic missions into an exciting event showcasing one of America's greatest living composer/lyricists - two time Tony winner William Finn.

Why would a California theatre pick a partnership with a Las Vegas charity when there are so many closer to home?

Playhouse West's Managing Artistic Director Adam Fitzgerald spoke with Broadway To Vegas about the inventive collaboration.

"This all happened because my partner, Steven Strafford, is in Spamalot he said of the Vegas version playing at Wynn Las Vegas. "He and a friend were looking for something to do because they have been doing the same show for nine months," he said of Shafford who plays Prince Herbert, the historian and Not Dead Fred.

"Basically they were looking for something to do and we were trying to find someone to benefit Well, I run a non-profit so lets find a decent cause in Las Vegas."

"I heard about the Rape Crisis Center by searching the Internet for all of the charities in Las Vegas," he divulged. "We looked at a lot and, on a couple of them, I went on their website. I really liked the Rape Crisis Center - their positive presence. They are very universal - men, women, gay, straight. They are just there to help," he said of the organization founded back in the days when the victim was victimized by being blamed for having permitted the rape.

Founded in 1974 as Community Action Against Rape, The Rape Crisis Center began as the combined effort of Florence McClure and Sandra Petta, two women in :as Vegas who were outraged by the lack of resources and respect for those affected by sexual assault. Mrs. McClure opened the first center out of her home, with the goal of helping those in our community affected by sexual violence. Today, the goal remains the same: The Rape Crisis Center is committed to providing crisis intervention, advocacy, support and education to those affected by sexual violence.

"Lu Torres is the new executive director and she is just an amazing, dynamic woman," Fitzgerald exclaimed. "They are looking for ways to let the public view them in a positive way."

For both theaters and charities - money always helps.

"What I did at first was to contact them via E mail. I made it very clear that we are a 501 nonprofit. I had a plan for the whole event and sharing proceeds already laid out. So, I didn't approach them until I had something that legitimized it for them. I think very quickly we established a great relationship with them."

"I think their first reaction was "What?? Wonderful!!!"

"William Finn gave us a carte blanche. He called the office personally and said - This is wonderful. He is a fantastic man."

"We are already talking about making this an annual event. The event takes place at Krave, which is a 400 seat venue and we hope to raise a little bit of money and next year make a little more."

"We are a small Equity theater in the San Francisco area. We've been around since 1995," continued Fitzgerald about Playhouse West. "We do either a four or a five show season. I pick the plays. Physically, it's a very small stage; 23 feet wide by, I think, 17 deep. It's 49 seats. A lovely, little, intimate venue. Since the seating capacity is so small, we run every show for five weeks.

"Because of the stage size, the first criteria is actors of six or less," he elaborated. "Then we look for plays that other theaters in the Bay Area aren't presenting. We look for terrific small cast plays that are new to the area. We just did the Bay Area premiere of Defiance"

"We're doing a world premiere of a musical In This House that was developed at NYU," he said about the property written by Sarah Schlesinger, Mike Reid and Jonathan Bernstein. That opens at Playhouse West on January 31.

"Then we're doing a play, Girl in the Goldfish Bowl, a Canadian play which has never been done on the West Coast."

"Honestly, I have found that since I've been out here, the Bay Area theater community is so small we don't really feel like we are competing with anyone," said Fitzgerald who came from New York. "I ran a small theater company there. I was in management at the five theater complex Theater Row and a free-lance director. I love San Francisco. Our biggest problem is reaching a younger audience. We have kept out ticket prices low. Our top ticket price is still $30.00."

As to New York ticket prices he recoiled with; "$400 for a ticket?? Oh please, come on!! They are saying - We don't want you unless you are rich." "The shift is to on-line, the internet," he continued. "Print ads don't do what they used to do anymore."

"The younger audience is fascinating. he said referring to knowledge, energy and intelligence. I will talk to 15-year-olds who can explain current events to me. The internet and a younger audience is new ground for everyone."

So is the mutually beneficial concept of joint fund raising of theatrical venues teaming with a charity.

Saturday's concert will feature the stars of the Broadway Las Vegas shows, including Harry Bouvy, Justin Brill, Reva Rice and Steven Strafford (all from Spamalot), Nadine Roden (Mamma Mia!), Daniel Herron and Jessica Sheridan (The Producers) and Tina Walsh (formerly of EFX and Mamma Mia!, Phantom in 2008). The event will be stage managed by Sharon del Pilar (Spamalot) with musical direction by Robert Moffat (Spamalot).

William Finn is a two time Tony winner (Book and Score) for his musical Falsettos and currently has The 25th Annual Putnam County Spelling Bee running on Broadway, for which he received a Tony nomination (Score) and two Drama Desk Nominations (Lyrics and Music). In 1999, Finn received three Drama Desk nominations (Book, Lyrics and Music) for his musical A New Brain.

The six performers are critically lauded vocalists ranging from recent New York transplants to Las Vegas regulars. The four Broadway shows currently running in Las Vegas are all represented by this eclectic cast performing together on stage for the first time.



Broadway To Vegas is supported through advertising and donations. Priority consideration is given to interview suggestions, news, press releases, etc from paid supporters. However, no paid supporters control, alter, edit, or in any way manipulate the content of this site. Your donation is appreciated. We accept PAYPAL. Thank you for your interest.


SPREADING THE WORD


ANI DiFRANCO IN CONVERSATION WITH ANTHONY DeCURTIS The music of award-winning recording artist Ani DiFranco defies neat categories. DiFranco has collaborated with artists as diverse as Prince, Cyndi Lauper and Utah Phillips and has inspired countless musicians to refuse to allow their art to be subsumed by commerce.

Anthony DeCurtis is a contributing writer for Rolling Stone, The New York Times and other publications, and the author of In Other Words: Artists Talk About Life and Work and Rocking My Life Away: Writing About Music and Other Matters. Sunday, December 16, Kaufmann Concert Hall in NYC.

A TRIBUTE TO GRACE PALEY with Allan Gurganus, Amy Hempel, A.M. Homes, Galway Kinnell, Naomi Replansky, Lynne Sharon Schwartz, Gerald Stern and Jean Valentine.

The literary community gathers to honor the life and work of the revered short-story writer, poet and model of combative pacificism, Grace Paley. After studying with W.H. Auden at The New School in the 1940s, Paley went on to become a writer renowned for her articulation of the New York experience and a beloved friend and mentor to generations of writers.

Grace Paley (1922-2007) is the author of such highly-acclaimed collections of short fiction as The Little Disturbances of Man and Enormous Changes at the Last Minute and several volumes of poetry, including Leaning Forward and the forthcoming Fidelity: A Book of Poems.

The event is free. Wednesday, December 12, Tishman Auditorium, New School University, NYC.


SWEET CHARITY


MARINE SPOUSES DEPLOYED IN DOWNTOWN PALM SPRINGS when nearly 40 Marine spouses enjoyed a night out in the California resort town of Palm Springs, including dinner at a popular local restaurant and a performance of the Fabulous Palm Springs Follies. The dinner-and-a-show event was arranged through the Marine Corps Air Ground Combat Center's Operation Enduring Families program and its Commercial Sponsorship Coordinator, Nina Gallagher.

The Marine spouses were preceded at the Follies by their base commander, Brigadier General Melvin Spiese, his wife, Filomena Spiese, and members of his staff, who attended last Saturday's matinee performance before viewing the annual Festival of Lights parade. General and Mrs. Spiese plan to bring their three children-all military personnel themselves-to the Follies in the future, describing it as a show "for all ages," but with special meaning for servicemen and women.

"We at the Follies are well aware of the sacrifices that Marines and members of the other branches of the armed forces-along with their families-make for all of us, so we're always looking for ways to repay them," explained Follies co-founder Mary Jardin. In addition to saluting veterans at every performance, the Follies provides tickets to traveling airmen, soldiers, sailors and Marines through the auspices of the Palm Springs International Airport U.S.O. facility and, for more than a decade, has served as a drop-off site for the U.S. Marine Corps Reserve Toys for Tots Program.

Every November and December, the Follies presents a lavish, holiday spectacular concluding with a gentle fall of snowflakes blanketing delighted theatergoers.

Candy-cane girls, a distaff Santa and her admirer, strolling bands of carolers and dancing penguins come together to make the Follies' Yuletide both joyous and unique. And for those who celebrate a different winter holiday, a cheery Chanukah bear presides over the fun!

This year's production stars Kaye Ballard. Add spectacular sets, glittery costumes and dazzling special effects, and the Follies folk guarantee a scene neither Macy's nor Gimbel's could match!

STATE OF THE UNION a cast of Broadway regulars headed by Margaret Colin, Dana Ivey and Tom Hewitt will perform in a staged reading of Howard Lindsay and Russel Crouse's State of the Union on Monday, December 10 at Baruch Performing Arts Center in Manhattan as a benefit for The Acting Company.

This 1946 Pulitzer Prize-winning play has been updated by Emmy and Peabody Award-winning writer/producer Tom Fontana who will also direct. A reception with the cast follows the performance. This is the first of four rarely-produced works in the annual Salon Series benefiting The Acting Company during its 35th Anniversary Season.

When a successful businessman is tapped to run for President, he learns he must compromise his values and curtail his honest, outspoken style to win votes. Politics nearly get the best of him until his wife reminds him of what he stands for, raising questions about an electoral process that eschews honesty and candor for cronyism and backroom deal making. "I tried to not just fill in the blanks (for example, replace "Truman" with "Bush") but to contemporize the language and the situations while still maintaining its fifties charm and simple honesty," explains Fontana.

In addition to Margaret Colin and Acting Company Board Member Dana Ivey, the reading includes NY1 reporter Roma Torre as the narrator, David Lansbury, Kathleen McNeeny and Acting Company Alumni Tom Hewitt, Brian Reddy, Jeffrey Bender, Erik Steele, Mia Barron, Anderson Matthews and Henry Vick.

The Acting Company, honored by the Tony Awards for Excellence in Theater, was founded in 1972 by John Houseman and current Producing Artistic Director, Margot Harley along with Kevin Kline, Patti LuPone and the other members of the first graduating class of Juilliard's Drama Division. Since then, 129 classic and new productions have toured 48 states, reaching audiences with little or no access to live performance and developing the careers of America's finest actors including Ms. LuPone and Mr. Kline who toured with the Company for four years, Jeffrey Wright, Frances Conroy, Henry Stram, David Ogden Stiers, David Schramm, Jesse L. Martin, Harriet Harris, Rainn Wilson and dozens of other regulars appearing on New York and regional stages.


OTHER PEOPLE'S MONEY


KISS OFF Teri Hatcher, who plays the part of Susan Mayer, the accident-prone single mother on Desperate Housewives is being sued for more than $2 million by cosmetics company Hydroderm which claims she breached the terms of her contract with them by touting a competing product. Hatcher's lawyer immediately responded to the suit saying it was the cosmetics company which had failed to live up to its end of the agreement and had failed to pay Hatcher fully for her services. Hatcher who celebrates her 43rd birthday this weekend puts her in a special marketing niche for anti-ageing products. Hydroderm contends that Hatcher, who celebrates her 43rd birthday this week-end and her production company agreed not to endorse competing products as part of a $2.4m endorsement deal signed in 2005. Then the company discovered last summer that Hatcher was promoting lip plumper made a competitor, City Cosmetics, as well as its own product, Volumizing Lip Serum.

"Hatcher's name, image and likeness have been linked to so many competitors' products – at least 17 – that it is anyone's guess as to what product keeps her skin and lips youthful," the lawsuit said. Hatcher's lawyer, Alan Wertheimer, countered that the lawsuit was an "unjustified and public assault on Teri Hatcher's good name, reputation and celebrity in a transparent and pathetic effort to distract from [Hydroderm's] own failure to live up to its end of the agreement."

THE ROCKEFELLER FOUNDATION ANNOUNCES WINNERS OF NYC CULTURAL INNOVATION FUND On December 7 Rockefeller Foundation president Judith Rodin announced the first award recipients of the Foundation's $2.6 million New York City Cultural Innovation Fund which celebrates innovation and the creative sector through grants for trailblazing initiatives that strengthen the City's cultural fabric.

The inaugural recipients of the NYC Cultural Innovation Fund for 2007 are: -- The Architectural League of New York; Bang on a Can to take contemporary music out of the concert hall and into the streets through the creation of mobile marching music ensembles; The Bill T. Jones / Arnie Zane Dance Company; The Bronx Museum of the Arts; Brooklyn Academy of Music with The Asia Society for Illuminating Islam, a ten-day arts festival highlighting the range and scope of global Muslim culture; Carnegie Hall for a festival that will showcase African-American music, to be curated by Jessye Norman, and a festival about the human voice, to be curated by Bobby McFerrin; The Civilians for Development and Brooklyn Neighborhoods, a two-year theater lab exploring the Atlantic Yards Project; Cunningham Dance Foundation; The Field (Performance Zone) for Economic Revitalization for Performing Artists, a two-year entrepreneurial development lab for artists; Friends of the High Line with Creative Time and the New York City Department of Parks and Recreation; Harlem Stage; Museum of Chinese in America; Museum of the Moving Image; New York City Center for the presentation of its new resident ballet company, Morphoses/The Wheeldon Company, led by choreographer Christopher Wheeldon; Rhizome Communications at the New Museum; World Science Festival.

The sixteen recipients were selected from a pool of more than 600 organizations that submitted proposals earlier this year. Individual grants range between $50,000 and $250,000 are bestowed over a two-year period.

THE ASPEN MUSIC FESTIVAL AND SCHOOL has announced a $25 million gift from Kay and Matthew Bucksbaum, the largest gift in the town's history. The funds will support the programs and facilities of this premier music center, providing the bedrock funding for the building of a new campus that will be named the Matthew and Carolyn Bucksbaum Campus in their honor.

"The festival is a truly special place," Matthew Bucksbaum says. "Kay and I have long believed in it, especially the incredible students whose energy keeps classical music vital. We are very pleased to be able to support a new campus of the quality and beauty these talented students deserve."

"With performances and education programs of international renown, and world-class concert halls already in place, the building of a new campus with top-quality facilities is the next great project at the Music Festival," AMFS Board Chair Al Dietsch says. "The preliminary planning of the campus by Harry Teague Architects and Design Workshop has brought quality and natural beauty together with such grace. There will be no other comparable campus in the country. Matthew and Kay's generosity will help the festival realize this dream." The master plan for the 23-acre campus, located one mile up Castle Creek Road, was recommended for approval by the Pitkin Country Planning and Zoning Commission on November 6, 2007 after a detailed review over six meetings. Pending approval by the Board of County Commissioners, construction could begin as early as the fall of 2008. It is anticipated to take place in phases over three to five years.

Matthew and Kay Bucksbaum have been supporters of the Aspen Music Festival and School for more than three decades. Matthew Bucksbaum joined the board in 1985 and served as chair from 1999 to 2002 and from 2005 to 2006; he was made a life trustee in 2002. The couple gave the lead gift of $5 million for the last AMFS campaign in 1997. Matthew Bucksbaum is chairman emeritus of General Growth Properties, Inc., one of the largest U.S.-based real estate investments trusts which has ownership interests in or management responsibility for regional shopping malls and master-planned community developments in the U.S., Brazil, and Turkey, which he founded with his brother in 1954. John Bucksbaum, the couple's son, is the chairman and chief executive officer of the company. The Bucksbaums have been visiting Aspen since 1953.

JOHN PIZZARELLI AND WIFE JESSICA MOLASKEY celebrated a two year anniversary last week. Every weekend since December 3, 2005, John and Jessica have co-hosted their syndicated radio show Radio Deluxe with John Pizzarelli where they play music and entertain guests in their "deluxe living room." The stories, the laughs, the artists and their songs make the party a must for listeners week after week on 41 stations.



MAJOR BARBARA

Kate Burton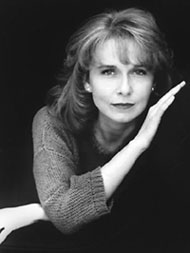 Written by George Bernard Shaw; Starring Kate Burton and Roger Rees.

Barbara is a major in the Salvation Army, but she's also the daughter of Andrew Undershaft, a man who has made millions selling weapons of war. But the real battle rages between the devilish father and his idealistic daughter as they ponder the question: does salvation come through faith or finance? This sparkling comedy traverses family relations, religion, ethics and politics as only master dramatist George Bernard Shaw can.

Starring; Kate Burton as Lady Britomart Undershaft, Tony Award winner Roger Rees as Andrew Undershaft, Kirsten Potter as Barbara Undershaft, Hamish Linklater as Stephen Undershaft, Missy Yager as Sarah Undershaft. Also in the cast: Henri Lubatti as Adolphus Cusins; JB Blanc as Bill Walker; Amelia White as Rummy Mitchens /Mrs. Baines; and Brian George as Morrison/Peter Shirley.

L.A. Theatre Works' award-winning audio series, The Play's the Thing, features some of America's top actors performing the best in American and world drama. All performances are recorded live at the Skirball-without sets or costumes-and broadcast at a later date on public radio and XM Satellite Radio nationwide. Wednesday, December 12–December 16, the Skirball in Los Angeles.

ENGLISH NATIONAL BALLET returns to the London Coliseum for its traditional London Christmas season with three magical productions.

Opening with the London Premiere of Michael Corder's glittering The Snow Queen December 12 – 16, followed by Gerald Scarfe's colorful The Nutcracker Dec 19 – January 6, Swan Lake January 8 – 19 provides the captivating finale.

WINTER MUSICALE conceived, written and directed by Keith Baker.

Like building a December snowman, baking gingerbread cookies, or sipping hot cocoa by the fire, our Winter Musicale is sure to fill your heart with cheer. This BRT tradition celebrates the season with your favorite holiday songs from yesterday and today. Full of warmth, humor and joy, you'll hear first rate performances of traditional carols, popular classics, contemporary arrangements and even original songs.

Throughout the run of BRT's 5th Annual Winter Musicale, the management will be accepting non-perishable food item donations for the First United Methodist Church in Bristol. With every donation of three items or more, the patron will receive a coupon for one free beverage during Winter Musicale intermission.

5th annual presentation by Bristol Riverside Theatre Dec. 13 - 23 in Bristol, PA.

ONE-MAN STAR WARS TRILOGY written & performed by Charles Ross, Directed by T.J. Dawe.

Writer/performer Charles Ross spent too much of his childhood in a galaxy far, far away -- and adulthood has been no different. In this high-energy 75-minute solo piece, Ross plays all the characters, recreates the effects, sings the music, flies the ships and fights both sides of the battles from the original Star Wars trilogy. December 11 – 30 Woolly Mammoth Theatre Company in Washington, DC.

THE BLUE BIRD

Artwork by Andrey Bartenev.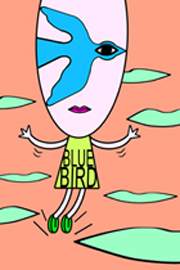 by Stanton Wood and Lori Laster, based on the classic by Maurice Maeterlinck. Directed by Heath Cullens.

In this new play based on the early 20th-century classic by symbolist Maurice Maeterlinck, a mysterious visitor on Christmas Eve leads Martha, a materialistic city girl, on a fantastical journey. Armed with a magic hat that reveals the "true nature" of things, Martha finds the "blue bird of happiness".

This multimedia extravaganza features innovative scenic design by world famous Russian artist Andrey Bartenev, original music by composer Colm Clark, video design by Alex Koch, lighting effects by Josh Bradford. This new version of the story was written by Lori Ann Laster and Stanton Wood and commissioned specifically for Urban Stages which received a grant from Theatre Communications Group to bring Andrey Bartenev to New York for this project. This production is also made possible with the support of National Endowment for the Arts, New York State Council on the Arts, New York Department of Culture, The Shubert Foundation, The Peter Jay Sharp Foundation, The Dramatist Guild and others.

December 14-January 13 at Urban Stages, NYC.

IS HE DEAD? a new comedy by master American novelist and satirist Mark Twain, adapted by David Ives, and directed by two-time Tony Award winner Michael Blakemore.

Tony Award winner Norbert Leo Butz leads the cast, which includes Jeremy Bobb, Marylouise Burke, Patricia Conolly, Jenn Gambatese, Tony Award nominee Byron Jennings, Tony Award nominee Michael McGrath, five-time Tony Award nominee John McMartin, Tony Award nominee David Pittu, Bridget Regan and Tom Alan Robbins.

In this newly discovered Mark Twain comedy, the original master of American humor dishes out a sly critique of the art world with acerbic wit and social commentary well ahead of his time. Is He Dead? is a fast-paced play about a struggling artist who stages his own death to drive up the price of his paintings. As the riotous scheme unfolds, Twain poses daring questions about fame, greed and the value of art, and pokes his signature, mischievous fun at everyone involved.

The design team includes scenic design by Tony Award nominee Peter J. Davison, costume design by two-time Tony Award winner Martin Pakledinaz, lighting design by Tony Award winner Peter Kaczorowski and music/sound design by David Van Tiegham.

Officially opens Sunday, December 9 at the Lyceum Theatre in NYC.

ENTER LAUGHING: THE MUSICAL with a book by Joseph Stein, music and lyrics by the late Stan Daniels and is based on Stein's play, So Long, 174th Street, from the semi-autobiographical novel by Carl Reiner. The show is about the journey of young aspiring actor David Kolowitz as he tries to free himself from overly protective parents and girlfriends, while struggling to meet the challenge of a lack of talent in 1930s New York City.

Richard Kind will play the role of Marlowe and joins L.A. Law's married couple Jill Eikenberry and Michael Tucker , Bruce Adler, Paul Binotto, Josh Grisetti, Kaitlin Hopkins, Michael Iannucci, Trisha Rapier, Robb Sapp, Emily Shoolin and Kelly Sullivan.

The show is directed by Stuart Ross. Matt Castle is the Music Director and will perform in various cameo roles.

Recently presented as part of York's Fall 2007 Musicals in Mufti Series -- the York's acclaimed series of musical theatre gems in staged concert performances. Enter Laughing: The Musical will be presented in its Mufti staged concert version ("in street clothes, without the usual trappings") and will play for four performances only: Thursday, December 13 -Saturday, December 15 at the Theatre at Saint Peters in NYC.

EXTRAORDINARY DECEPTIONS - A MAGICAL HOLIDAY EXTRAVAGANZA Created and performed by Michael Gutenplan. Directed by Ryan Dixon.

is an evening of magic, mystery and illusion for the holidays. 'Magic' Michael Gutenplan performs seemingly impossible feats up-close in The Powerhouse's intimate venue, from card tricks and mind reading to an amazing, death-defying bullet catch.

Oh, yes - an audience member will be sawed in half at each performance.

Designed to entertain the entire family, Extraordinary Deceptions is filled with fun, magic and Michael's own cheerfully droll wit.

December 14-30 at the Powerhouse in Santa Monica, CA.

SEVEN SANTAS written By Jeff Goode and directed by Darin Anthony.

Scandal erupts at the North Pole when the most powerful man on Earth is sentenced to rehab for a minor traffic violation. But when he finds himself in a detox program run by the estranged Mrs. Claus, Santa's desperate struggle to conceal the truth about his arrest, uncovers yet another sordid secret that could mean the end of Christmas-as-we-know-it.

A wild romp through Santa's personal history as he struggles to balance his virtues and his vices under the cynical eye of Mrs. Claus, the woman who regrets knowing him the best. A Christmas show for mature audiences only.

Seven Santas is the follow-up to Jeff Goode's perennial favorite The Eight: Reindeer Monologues. This time it's Santa's turn, and Christmas will never ever be the same.

he cast includes: Tisha Terrasini Banker, Samantha Bennett, Frank Ensenberger, Bjorn Johnson, Michelle Lema, Chris Erric Maddox, Michael Patrick McGill, Rodney Sell.

Assistant Director – Adam Kinsinger. Costume Design – Sherry Linnell. Scenic Design – Donna Marquet. Light Design – Dan Weingarten. Sound Design – Peter Carlstedt.

Officially opened December 7 with performances through December 22 at the Open Fist Theatre Company in Los Angeles, CA.

OFFICE PARTY 2007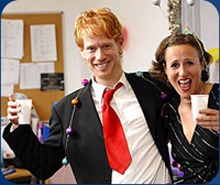 It's party time! Dig out your flashing snowman earrings and your musical Santa ties, spice up your suit with a touch of tinsel, and get ready for the most unavoidable event in the festive calendar - the work Christmas bash. Cabaret artists Ursula Martinez and Christopher Green invite you to their very special office party. Joining them for this seasonal celebration is a whole host of stand-up comedians, prodigiously talented experimental performers and an international aerial artist – all ready to remind you of all those Christmas exploits you would perhaps rather forget!

Studious sales person? Raunchy accountant? Where do you fit in? Why not don your best sparkly outfit and join the party to find out!

An interactive promenade performance.

Directed by Cal McCrystal. Written by Christopher Green, Ursula Martinez and Cal McCrystal. Design by Laura Hopkins. Lighting design by Andy Purves. Including original music by Orlando Gough.

Commissioned by barbicanbite07

December 12-29 at The Pit, Barbican, London.


| | | |
| --- | --- | --- |
| | | |
WHO'S WHERE


ELTON JOHN opens a two night stand Saturday, December 15, at Weribee Park Mansion in Weiibee, Australia.

THE KINGSTON TRIO entertaining Tuesday, December 11, at N.E. Texas Community College in Mount Pleasant, TX. On Thursday they're on stage at SUNY in Fredonia, NY.

ANDREA BOCELLI opens a two night stand Tuesday, December 11, at the Hard Rock Live in Hollywood, FL. On Friday he performs at the Jobing.com Arena in Glendale, AZ and on Saturday he's on stage at the Honda Center in Anaheim, CA.

VAN HALEN entertains Friday, December 14, at the Staples Center in Los Angeles. Next Sunday, December 16, he's in the spotlight at the HP Pavilion at San Jose, CA.

OZZY OSBOURNE taking over the Spring Center in Kansas City on Tuesday, December 11. On Thursday he's at the Bradley Center in Milwaukee.

BILLY JOEL wrapping up his current tour on Wednesday, December 12, with a performance at the Foro Sol in Mexico City.

MICHAEL BUBLE entertains this week in South Africa. On Monday, December 10 he begins a three night gig at Kirstenbosch Gardens in Cape Town. On Saturday he stars at the Coca Cola Dome in Johannesburg.

TORI AMOS performs Tuesday, December 11 at Dodge Theatre in Phoenix, AZ. On Wednesday she is on stage at Copley Symphony Hall in San Diego, CA. Thursday finds her at Arlington Theatre in Santa Barbara, CA. Saturday the show is at Gove of Anaheim in Anaheim, CA and next Sunday, December 16, she is in the spotlight at the Nokia Theatre in Los Angeles.

JOY BEHAR the witty, intelligent lady will be telling funny stories Saturday, December 15, at the Coral Springs Center for the Arts in Coral Springs, FL.

JOHN PIZZARELLI & JESSICA MOLASKEY in A Pop-Jazz Evening. From the Kennedy Center, Cafe Carlyle, and performing arts centers around the world, jazz guitarist John Pizzarelli - son of jazz legend Bucky Pizzarelli - and Broadway star Jessica Molaskey who are married in real life - bring their all-star quartet to the 200-seat Crystal Ballroom. Pizzarelli says of his performances: "We're not digging up old arrangements; we're creating new ideas. That's what's so beautiful about interpretation. This music, it's not about age as much as it is about style, and about always trying to move the music forward." Sunday, December 9 at the Crystal Ballroom, Marines Memorial Club, San Francisco


PIFFLE AND PROFUNDITIES


O TANENBAUM There are approximately 30-35 million Real Christmas Trees sold in the U.S. every year. For every Real Christmas Tree harvested, up to 3 seedlings are planted in its place the following spring. There are about 500,000 acres in production for growing Christmas Trees in the U.S. Each acre provides the daily oxygen requirements of 18 people. There are about 21,000 Christmas Tree growers in the U.S., and over 100,000 people employed full or part-time in the industry. It can take as many as 15 years to grow a tree of average retail sale height (6 - 7 feet) or as little as 4 years, but the average growing time is 7 years. The top Christmas Tree producing states are Oregon, North Carolina, Michigan, Pennsylvania, Wisconsin and Washington. The top selling Christmas Trees are: balsam fir, Douglas-fir, Fraser fir, noble fir, Scotch pine, Virginia pine and white pine. North American Real Christmas Trees are grown in all 50 states and Canada. Eighty-five percent (85%) of artificial trees sold in the U.S. are manufactured in China.

Next Column: December 16, 2007
Copyright: December 9, 2007. All Rights Reserved. Reviews, Interviews, Commentary, Photographs or Graphics from any Broadway To Vegas (TM) columns may not be published, broadcast, rewritten, utilized as leads, or used in any manner without permission, compensation and/or credit.
Link to Main Page
---
Laura Deni


CLICK HERE FOR COMMENT SECTION