! >
Broadway To Vegas
  
  REVIEWS INTERVIEWS COMMENTARY NEWS

| | |
| --- | --- |
| | |
REVIEW OF LIVE STREAMING OF ROYAL OPERA HOUSE NUTCRACKER - - MAD LIBS LIVE! CD REVIEW - - THE BATMOBILE EXHIBIT - - A CONCERT FOR ISLAND RELIEF - - THE NEW GROUP: JERRY SPRINGER - THE OPERA - - THE EIGHTH ANNUAL CLIVE BARNES AWARDS - - QUEEN ELIZABETH'S NEW YEARS' HONORS LIST INCLUDES CELEBRITIES - - DISCO PIGS - - DONATE . . . Scroll Down





Copyright: December 31, 2017
By: Laura Deni
CLICK HERE FOR COMMENT SECTION


LIVE STREAMING OF ROYAL OPERA HOUSE NUTCRACKER IS A HOLIDAY CONFECTION


A magically, glorious viewing experience.

Blissful escapism is watching the Royal Opera House's production of The Nutcracker from Covent Garden, London. Broadway To Vegas was invited to watch a press screening of the live streaming which is delivered by satellite from the live broadcast.

The Royal Opera House, in partnership with seven of the UK's leading opera companies, BBC Arts and the V&A, is celebrating the passion and power of opera.

Co-hosts for this live streaming are British classical music radio and television broadcaster Petroc Trelawny and the beautiful Darcey Bussell. She in an elegant pant outfit featuring a daring, low cut, black sequin top; and he in a natty blue suit and red tie.

They explain what to expect, mentioning that the younger children are still studying ballet, and that it was "very unusual to have 11 and 12 year olds playing all of the mice."

Bussell is listed on Queen Elizabeth's 2018 New Year's Honors List being awarded a damehood for services to dance.

It's well deserved recognition. She joined the Royal Ballet in 1988 and a year later was promoted to Principal. She was 20 and at the time the youngest ballerina ever to be given this honor. She officially retired in 2007 and currently serves as one of four judges on the BBC reality show Strictly Come Dancing. This December she presented a BBC One documentary on Fred Astaire, titled Darcey Bussell: Looking for Fred.

Bussell and Trelawny offer a warm welcome to viewers, followed by the "Coming Soon" promo Winter Wonderland offering tempting promises of "seduction and sacrifice" with the January 16, 2018 presentation of Rigoletto.

That followed with short sound bites and interviews from cast and crew members such as: Hope Keelan Assistant Ballet Principal at The Royal Ballet School, Alexander Campbell principal dancer with the Royal Ballet at Covent Garden, and three adorable children, (wearing their show costumes) a boy with braces and two girls, one cutting her adult teeth, are simply charming in answering questions about the show.

Staging Guru Christopher Carr explains that in his staging he prefers "clean and quick". Sarah Lamb discusses dancing her role as The Sugar Plum Fairy. Lesley Collier created the iconic role of the Sugar Plum Fairy in Peter Wright's production back in 1984 and this season has returned to the company to coach two current Royal Ballet Principals - Sarah Lamb and Steven McRae - through the roles of the Fairy and her Prince.

They speak in stage English meaning Americans can easily understand what is being said.



Gary Avis in The Nutcracker Photo: ROH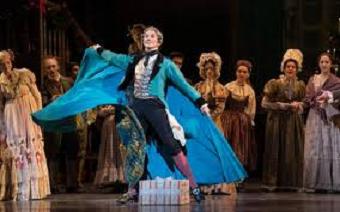 In charge of the scenario and choreography is Peter Wright who has officially explained the production:

"Drosselmeyer, a timeless magician and creator of mechanical toys and clocks, was once employed in a royal palace where he invented a trap that killed off half the mouse population. In revenge the wicked Queen of the Mice cast a spell over Drosselmeyer's nephew, Hans-Peter, which transformed him into an ugly Nutcracker Doll. The only way to break the spell was for the Nutcracker to slay the Mouse King, thereby committing an act of great bravery, and for a young girl to love and care for him in spite of his awful appearance.

"When Drosselmeyer is invited to entertain the guests at a Christmas party that his friends, the Stahlbaums, are giving, he decides that this could well be the opportunity he has been looking for. Their daughter, Clara, is a little younger than Hans-Peter imprisoned in the Nutcracker, and what better time than Christmas, when the mice are busy stealing the leftovers, for a confrontation between the Mouse King and the Nutcracker? He decides to put the Nutcracker in the tender care of Clara and makes a special Christmas Angel to guide her through her task. When all the guests have departed and the house is asleep, Clara, in search of the Nutcracker, creeps downstairs and discovers Drosselmeyer waiting for her. He draws her into his own special world of fantasy where time is suspended, and exerts all his powers to transform the living room into a great battlefield and summons the Mouse King. In the ensuing fight between the mice and the toy soldiers the Nutcracker slays the Mouse King, but only through the intervention of Clara, who, out of compassion, saves the Nutcracker's life.

"Transformed into his real self, he dances with Clara and they find themselves in the Land of Snow. Drosselmeyer then sends them on a magic journey to the Sugar Garden in the Kingdom of Sweets where they meet the Sugar Plum Fairy and her Prince. Freed at last from his imprisonment inside the Nutcracker, Hans-Peter recounts to the Sugar Plum Fairy his great adventure and how Clara saved his life. They then join in a magnificent entertainment put on by Drosselmeyer to honour them for their bravery.



Mouse fights are one of the highlights of The Nutcracker. Photo: ROH
"Returning to reality, Clara runs out into the street in search of Drosselmeyer and encounters a strangely familiar young man, while back in his workshop Drosselmeyer prays that his efforts will be rewarded. His nephew returns; the spell has indeed been broken."

"You can't get any more Christmas than the nutcracker . . . if I didn't the Nutcracker I'd feel something was missing," cast members are heard saying.

With that - the program begins

The camera pans down showing the balcony sections and the full house. There is no Take 2 which makes live theatre so special. Directing for the stage and for television are two different genres. Kevin O'Hare is the stage director. The Nutcracker is directed for the screen by Ross MacGibbon a former ballet dancer who danced with the Royal Ballet from 1973-86, and is now a film maker, specializing in ballet and opera. He won a 1988 Emmy Award for his film of Kenneth MacMillan's final ballet, The Judas Tree.

MacGibbon is the Royal Opera House's official Cinema Screen Director.



Sarah Lamb as The Sugar Plum Fairy with her Prince played by Steven McRae. Photo: ROH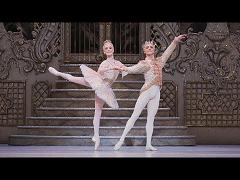 Barry Wordsworth conducts the Orchestra of the Royal Opera House. Peter Manning is the Concert Master. Tchaikovsky's sumptuous music is the most recognizable of all ballet scores and couldn't be in better hands. Perfect sound balancing as the overture of Pyotr Il'yich Tchaikovsky's music guides the audience into a sugar-spun, magical frame of mind. The beauty of the dance and the music becomes the dialogue.

Gold standard for camera work and direction making the viewer feel as though they were seated in the front row. The ability to see interesting detail is established through the use of the grand classical ballet tradition of mime to drive forward the action, rather than annoyingly too tight camera close-ups where you are looking up somebody's nose or peering so far down their mouth you can inspect the back molars and possibly their tonsils.

The star-studded cast includes Francesca Hayward dancing the demanding role of Clara alongside Alexander Campbell as The Nutcracker. The iconic role of the Sugar Plum Fairy danced by Sarah Lamb, while the role of her Prince is performed by Steven McRae. Gary Avis (who was inspired by Gene Kelly and Fred Astaire) dances the role of the magician Drosselmeyer.

Featured performers are David Yudes, Caroline Jennings, Susan Nye, Barbara Rhodes, Christopher Saunders, and Elizabeth McGorian.

Other cast members include artists of the Royal Ballet and students of the Royal Ballet School who appear with the permission of the Artistic Director, Christopher Powney.

With dance moves as light as spun sugar, the sound is so well balanced that you can even hear the talented feet touch the stage.

The orchestra's performace is exquisite.

A truly awesome show.

The costumes are impressively jaw dropping. Some are floor skimming where half an inch can mean the difference between dancing and stumbling. Victorian pastels with rose detail. Drosselmeyer's elaborately embellished, turquoise cape serves as the fashion color focal point during the first section. The angel costumes are stunning.

The light and camera work are so precise that the viewer can easily see delicate detailing.



Francesca Hayward and Alexander Campbell in The Nutcracker. Photo by Dave Morgan from ROH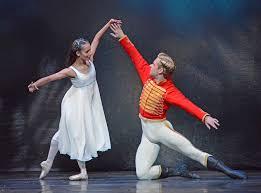 Toy soldiers and an army of mice. A dazzling Christmas tree concludes act one. As the actors scamper across the back of the stage, the co-hosts return to introduce a 13-minute interval in which viewers are encouraged to communicate their thoughts.

The only technical glitch I experienced was an inability to stop and then resume. When I stopped the viewing on three occasions using two different computers, and tried to resume I was offered a choice of 'resume' or 'restart'. I would select 'resume' only to be directed to the beginning, which is a time issue - not an enjoyment factor, as this is a production which can be enjoyed many times over. It seems the tracking is documented, not to a user name or security code, but to each individual viewing device.

Act II contains the Dance of the Sugar Plum Fairy and the dramatic confrontations between the mice and the soldiers.

As has been frequently observed, The Nutcracker contains some of the most iconic ballet music ever written. But as traditional as it sounds more than a century after its premiere, the score was revolutionary in its time due to the use of an entirely new instrument – the icy celesta which performs the best-known part of the score: the Dance of the Sugar Plum Fairy.

Of course the dancing is perfect - fluid without choppy movement executions. The issue isn't whether this is a quality production - it's the best. The point of this review is to ascertain how well the production translates from a live stage presentation to being enjoyable to watch as a live feed.

So many aspects from directing, sound and lighting are different for the stage versus another medium.

The creatives in this production know their craft and they know their mediums. Simply perfect - an enchanting show. There isn't one second which could have been done better. A production full of wonder and delight.

This ballet in two acts is designed by Julia Trevelyan Oman. The lighting designer is Mark Henderson, Production consultant is Roland John Wiley. The ballet master is Ricardo Cervera. Ballet mistress is Sian Murphy. Assistant Ballet Mistress is Helen Crawford.

English dancer, director and designer Anthony Dowell was Director of The Royal Ballet 1986–2000. As a costume designer Dowell has created designs for The Royal Ballet's productions of In the Night, Thaïs pas de deux and Symphony in C. He has also appeared as a narrator for companies including The Royal Ballet, Joffrey Ballet and the Metropolitan Opera, New York. Dowell was made a CBE in 1973 (becoming the youngest dancer to be so honored) and was knighted in 1995.

Principal coaching: Alexander Agadzhanov, Gary Avis, Lesley Collier, Viviana Durante, Jonathan Howells, Christopher Saunders, Benesh Notators, Lorraine Gregory, Mayumi Hotta and Anna Trevien.

If The Nutcracker is a quality barometer, then don't miss upcoming streaming of Verdi's Rigoletto, featuring American tenor Michael Fabiano as the Duke of Mantua, and directed by David McVicar; Puccini's Tosca, directed by Jonathan Kent; Bizet's Carmen, in Barrie Kosky's acclaimed, unconventional production from Frankfurt; and Verdi's Macbeth, conducted by Antonio Pappano, with Anna Netrebko taking on the role of Lady Macbeth for the first time at Covent Garden.










Broadway To Vegas is supported through advertising and donations. Priority consideration is given to interview suggestions, news, press releases, etc from paid supporters. However, no paid supporters control, alter, edit, or in any way manipulate the content of this site. Your donation is appreciated. We accept PAYPAL. Thank you for your interest.



E-Book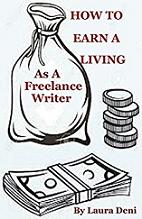 Soft back Book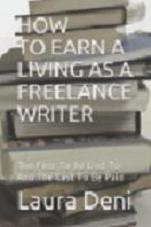 This is not your typical, totally boring textbook.

In the pages of How To Earn A Living As A Freelance Writer you'll find sex, celebrities, violence, threats, unethical editors, scummy managers and lawyers, treacherous press agents, sex discrimination; as well as a how-to for earning money by writing down words.





ART AND ABOUT


THE BATMOBILE from the Tim Burton-directed 1989 superhero film Batman will go on view beginning January 12, 2018.

The film - starring Michael Keaton as Batman and Jack Nicholson as the Joker - was the first installment of Warner Bros.'s initial Batman film series. Originally built on the chassis of a Chevrolet Impala, the Batmobile was designed by Anton Furst, drawing inspiration from Salt Flat Racers and the Corvette Stingrays of the 1950's and reflecting the Art Deco influences that Burton's depicted in his Gotham City. The vehicle is on loan from Warner Bros.

Opens January 12, 2018 at the National Museum of American History in Washington, DC.





SWEET CHARITY


A CONCERT FOR ISLAND RELIEF to benefit hurricane relief efforts in United States and the British Virgin Islands will take place January 6, 2018 at Radio City Music Hall in New York City.

Dave Matthews and Trey Anastasio Band will perform as will Aaron Neville and Hurray for the Riff Raff.

The Madison Square Garden Company, which owns Radio City, is donating the use of the venue and "will cover all venue-related expenses." Ticketmaster will also donate proceeds from ticket service fees to the event.

Funds will benefit those affected by Hurricane Irma, which ripped through Florida and is blamed for at least 70 deaths, and Hurricane Maria, which caused widespread destruction in Puerto Rico, where most of the citizens .remain without power.







THE MUSIC GOES ROUND AND ROUND


MAD LIBS LIVE! (ORIGINAL CAST RECORDING) has been released by Broadway Records.

The Off-Broadway show and subsequent recording are billed as being "inspired by the iconic 'World's Greatest Word Game.'

Mad Libs is a phrasal template word game where one player prompts others for a list of words to substitute for blanks in a story, before reading the – often comical or nonsensical – story aloud. The game is frequently played as a party game or as a pastime.

The game was invented in the United States, and more than 110 million copies of Mad Libs books have been sold since the series was first published in 1958.

In Mad Libs Live! "Virtuosa, Gogo, Geyser, and Merrily are four teenagers from Blankville Central High School with little in common, come together to form a singing group to try and win the title, "Teen Superstars!" Set during the live, televised competition, the teens realize that the songs they are about to sing have words missing. The audience is there to help them fill in the blanks, but will it be enough to help them win the competition?"

Mad Libs Live! is clever with a book and lyrics by Robin Rothstein and music by Jeff Thomson. This original Off-Broadway cast recording features Jeanfranco Cardentey, Lindsey Brett Carothers, Max Joseph, Melody Madarasz, Zachary Noah Piser and Santina Umbach and special guest Mike Woods who is NYC FOX5's Resident Weatherman appearing as Ryan Seablank.

An exuberant, high energy offering that denotes the universal, hyper activity which propels teenagers into adulthood.

Doing It Right kicks off the production in which competitors are required to write four original songs to perform in the competition. with "No Direction in the lead and being the team to beat."

When one member of a group with no name is asked for their moniker and responds with "I'm Still Thinking" - that sticks.

This is How It's Going Down is about verbs and adjectives. Friends 4Ever is about the kid in class with no friends who wants to learn how to have a bevy of friends forever.

My (Adjective) (Noun) is the first number than begins in a slower tempo, although still possessing a drum driven, determined undertone. The announcer is distinctive and explains enough of the plot that somebody who hasn't seen the show can understand the CD. Disaster is about someone who acts like a star when they aren't.

This is show for the tween /teen set (and those who grew up as fans of Mad Libs) who should easily relate to the story concept, the social problems presented in the lyrics and the high energy musical beat indicative of teenagers consumed by goofiness and anxiety of growing up.

There is even a booklet comment which will appear oddly strange to those who have never heard of Mad Libs: "All "blanks" on this recording provided by the smelly audiences at New World Stages," which I assume is a reference to the production having opened at that off-Broadway venue on November 2, 2015.

Recorded at Flux Studios, NYC. Mixed at Kontinuous Jams Studios, Youngstown, Ohio. Mastered by Greg Reierson, Rare Form Mastering Tracks produced and orchestrated by Jeff Dave. The booklet contains excellent color photographs by Maggie Richardson.


SPREADING THE WORD


THE NEW GROUP: JERRY SPRINGER - THE OPERA prior to the opening of Jerry Springer-The Opera, January 23, 2018 at The Pershing Square Signature Center in New York City, co-creator Richard Thomas(Music, Book, Lyrics; Book by Stewart Lee), director John Rando, and choreographer Joshua Bergasse discuss the process behind this gleefully profane musical that outrageously celebrates the ritual of public humiliation and redemption. Cast members perform highlights, illuminating the chaos and unrestrained id of our times.

The upcoming off-Broadway mounting will star Tony nominee Terrence Mann as the famed talk show host and Tony nominee Will Swenson as the Devil.

Jerry Springer: The Opera, a spoof of the sleazy long-running daytime talk show, will be performed as part of the New Group's 2017-18 season, 14 years after the British musical won the Olivier Award for Best New Musical in 2003.

Monday, January 8, 2018 as part of the Works & Process, the Performing-Arts Series at the Guggenheim in New York City.

SAKIRA has cancelled her tour on the advice of doctors who have recommended that she take off a few months to rest her vocal chords.

CHARLIE HALLOWELL 44, the chef-owner of three popular Oakland, California restaurants - Pizzaiolo, Boot & Shoe Service and Penrose - is backing away from day-to-day operations at his businesses after 17 women accused him of sexual harassment and verbal abuse.

NEW YEARS EVE DAY is the odd combination of National Champagne Day and National Vinegar Day. January 1 is National Bloody Mary Day and National Black Eyed Pea Day. January 2 is National Cream Puff Day while January 3 is National Chocolate Covered Cherry Day. January 4 is National Spaghetti Day and January 5 is National Whipped Cream Day. January 6 is National Shortbread Day and National Bean Day.






E-Book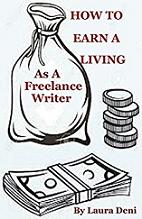 Soft back Book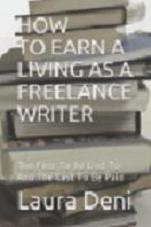 This is not your typical, totally boring textbook.

In the pages of How To Earn A Living As A Freelance Writer you'll find sex, celebrities, violence, threats, unethical editors, scummy managers and lawyers, treacherous press agents, sex discrimination; as well as a how-to for earning money by writing down words.






THE EIGHTH ANNUAL CLIVE BARNES AWARDS will be held Monday, January 8, 2018 at The Walter Reade Theater at Lincoln Center in New York City.

This year's Theater Award will be presented by Tony Award-nominee and former New York City Ballet Principal Dancer Robert Fairchild, while this year's Dance Artist Award will be presented by international ballet star David Hallberg.

The finalists for this year's Theater Award are Evan Ruggiero (Bastard Jones), Elena Wang (Bastard Jones), and Grace van Patten (Whirligig). The winner will be announced during the ceremony.

Hosted by Michael Riedel, this year's Dance Artist Award will be given to Gemma Bond, "a shining light of unique choreographic talent, who will also be honored during the ceremony."

All finalists receive a cash prize, while the winners will receive an award of $5,000.

Past presenters have included Joel Grey, Annaleigh Ashford, Wendy Whelan, Susan Stroman, Frederic Franklin CBE, Cherry Jones, Paloma Hererra, Rob McClure and Nina Arianda.

Previous winners are Chase Finlay (2010, Principal with New York City Ballet), Nina Arianda (2010, Venus in Fur, Tony Award-winner), MJ Rodrigues (2011, RENT), Isabella Boylston (2011, Principal with American Ballet Theatre), Rob McClure (2012, Chaplin, Tony Award-nominee), Lauren Lovette (2012, Principal with New York City Ballet), Jonny Orsini (2013, The Nance, Fish in the Dark), Lloyd Mayor (2013, Martha Graham Dance Company), Russell Janzen (2014, Principal for New York City Ballet), Alex Sharp (2014, Curious Incident of the Dog in the Nighttime, Tony Award-winner), Gabe Stone Shayer (2015, American Ballet Theater), Dave Thomas Brown (2015, The Legend of Georgia McBride), Khris Davis (2016, The Royale), and Indiana Woodward (2016, New York City Ballet).

Throughout his professional life, Clive Barnes was caring and generous to his colleagues and friends. The Clive Barnes Foundation was formed in 2009 to create Annual Awards giving recognition, encouragement, and financial support to two talented young professionals and, thus, honoring the memory of the many years of critical work and the warm personal generosity of Clive Barnes.

The Foundation gives an Annual Award to two talented young professionals in the artistic fields of dance and theatre.

The Clive Barnes Foundation Board of Directors includes Valerie Taylor-Barnes (President), William H. Ausman (Vice President), Charles Askegard, George Dorris, Anthony Ferro, Paloma Herrera, Holly Jones, Michelle Mathesius, Lloyd Mayor, Arthur Mitchell, Michael Riedel, Spring Sirkin, and Craig Wright.

MICKEY MANTLE SCHOOL PS 811@149 in New York City has been recognized by the American Theatre Wing with the awarding of a Classroom Resource Grant from the Andrew Lloyd Webber Initiative.

The grant of $9,235 will be used to purchase technology to create an innovative theater and art program. The Mickey Mantle School serves students with autism, emotional challenges and in need of academic support. It provides a supportive, creative environment that takes into account each child's individual needs. Their programs are designed to encourage students' self-esteem, independence, and creativity while providing a rigorous and in depth academic curriculum. They will use this technology to create rear view projections and use student's art as a backdrop to their performances. This project will allow students to express their point of view, contribute to the production process, and be introduced to a variety of careers in theater onstage or behind the scenes.

"The recognition from the American Theatre Wing is a tremendous honor," said Lynn Manuell, theatre arts instructor. The school serves special needs students from pre-k through 5th grade. Regarding the theater and art program Manuell continued, "With these studies they learn literacy, math, art, social skills, ensemble building, the jobs of theatre and the joy and enjoyment of making the theatre a part of their lives."

"Since we launched Andrew's amazing Initiative last year, we have expanded our program to cover even more schools across every corner of this country. With almost a quarter million dollars available for this year's Classroom Resource Grants, we have been able to double the number of recipient schools. I am beyond thrilled for the additional local programs we can help bolster, along with the countless students who will reap the benefits," said Heather Hitchens, President and CEO of the American Theatre Wing.

"With the Andrew Lloyd Webber Foundation's help, the American Theatre Wing is investing in Public Schools to help drama teachers get more of the resources they need to provide quality drama instruction in their schools," she continued. "Through this Classroom Resource grant-giving program, funding is provided directly to under-resourced public schools to provide instruments, dance floors, lighting grids, and other necessary materials to help create new and enhance existing theater programs.

These grants are part of the American Theatre Wing's Andrew Lloyd Webber Initiative, a major new national program which received $1.3 million in seed funding from the Andrew Lloyd Webber Foundation to promote diversity, equity, and access to the arts. This project is an expansion of the work that the multi-Tony Award winning composer and producer has been doing to promote and fund arts education through his Foundation in the United Kingdom. The Initiative's focus is to bridge the gap between talent and opportunity, creating a stronger pipeline to the professional theater for promising artists of all backgrounds—fostering a future generation of theater makers and patrons that reflects the diversity and dynamism of America as a whole.

"Arts education, and making theater available to all young persons, is vital to the growth of our culture and society. I am proud that we are now entering the second year of this program, and am excited for the years to come," said Andrew Lloyd Webber.

QUEEN ELIZABETH'S 2018 NEW YEAR'S HONORS LIST which recognizes the achievements of a wide range of extraordinary people across the United Kingdom has been announced. In total 1,123 people have received an award. 70% of the recipients are people who have undertaken outstanding work in their communities either in a voluntary or paid capacity. 551 women are recognized in the List, representing 49% of the total.

Of particular interest to readers of Broadway To Vegas:

KNIGHTHOODS AWARDED TO:

Ringo Starr AKA Sir Richard Starkey.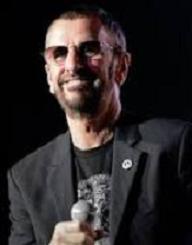 Ringo Starr, 77, the Beatles drummer whose real name is Richard Starkey, is the second Beatle to be knighted, 21 years after Paul McCartney. Barry Gibb who co-founded the BeeGees with his late brothers Robin and Maurice is also knighted.

Richard Julian Long, Artist and Sculptor receives a knighthood for services to Art.

Darcey Bussell, the former principal dancer with the Royal Ballet and current judge on hit British television show Strictly Come Dancing, was awarded a damehood for services to dance. (See lead article about The Nutcracker).

Ms Rosemary Anne Squire, Co-founder, The Ambassador Theatre Group Ltd. receives a damehood for services to Theatre and to Philanthropy.

Former Deputy Prime Minister Nick Clegg was honored with a knighthood.

A knighthood or damehood is the highest honor. Men recognized as such are given the title "Sir," while women are given the title "Dame." Below that is a CBE, which stands for Commander of the Order of the British Empire; an OBE, or Officer of the Most Excellent Order of the British Empire; followed by an MBE, or Member of the Order of the British Empire.



Sir Barry Gibb dedicated his knighthood to his brothers.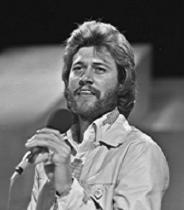 RECEIVING CBEs or OBEs ARE:
James Hugh Calum Laurie, Actor. For services to Drama.
Jilly, Mrs Cooper, Author and Journalist receives a CBE for services to Literature and charity.
Peter Kenrick Florence, Co-founder and Director, Hay Festival. For services to Literature and charity.
Professor Jonathan Freeman-Attwood Principal, Royal Academy of Music. For services to Music.
Martin Keith Green Chief Executive and Director, Hull UK City of Culture 2017. For services to the Arts in Hull.
Ms Jane Sarah Hamlyn. For services to Philanthropy and the Arts.
Susan Hampshire (Lady Kulukundis), Actress. For services to Drama and to charity.
Dawn Elysea, Mrs Hill Chairman, Black Cultural Archives. For services to Culture.
Lilian, Mrs Hochhauser. For services to the Arts and Cultural Relations.
Ms Julia Kathleen Nancy McKenzie Actress, Singer and Director. For services to Drama.
Former British Vogue editor Alexandra Shulman was recognized for her contribution to fashion journalism.
Benjamin John Paget Thomson, FRSE Lately Chairman, Board of Trustees, National Galleries of Scotland. For services to Arts and Culture in Scotland.
Ms Veronica Judith Colleton Wadley (Mrs. Bower) Chair, Arts Council London. For services to the Arts.

British author and journalist Jilly Cooper, who penned the racy romantic series The Ruthshire Chronical, was honored for services to literature and charity.

Singer-songwriter Marc Almond from the 80s synthpop duo Soft Cell, received an OBE for his services to arts and culture.

This Morning host and 'King of Breakfast TV' Eamonn Holmes, 58, received an OBE for services to broadcasting.

Ms Sarah Alexander Chief Executive and Artistic Director, National Youth Orchestra. For services to Music.
Peter Mark Almond Singer-Songwriter, Musician and Campaigner. For services to Arts and Culture.
Dr Fiona Janet Bradley Director, The Fruitmarket Gallery. For services to the Arts.
Ms Jane Claire Lately Executive Producer, English Touring Margaret Jane Buddle Theatre. For services to Drama
Raymond Marvin Entwistle. For voluntary and charitable services, particularly to the arts, in Scotland.
John Harry Godber Writer and Director. For services to the Arts.
Revel Sarah, Mrs Guest Albert Chair, Hay Festival. For services to Literature.
Ms Francesca Elizabeth Hegyl Executive Director, Hull City of Culture 2017. For services to Culture in Hull.
Eamonn Holmes. For services to Broadcasting.
Richard James. Tailor. For services to Men's Fashion.
Ms Rosemary Harriet Millard Chair, Hull City of Culture 2017. For services to Culture in Hull.
Victoria Marion, Mrs Miro. Gallery Owner. For services to Art.
Ms Deborah Moggach. For services to Literature and Drama.
Nik Powell, Former Director, National Film and Television School. For services to the Music, Film and Television Industries.
Jonathan Peter Pywell. City Culture and Place Manager, Hull City Council. For services to Culture.

Ms Samenua Sesher. Coach and Culture Management Consultant. For services to Art.
Professor John Anthony Sloboda, FBA Research Professor, Guildhall School of Music and Drama. For services to Psychology and Music.
John Richard Tiffany, Director. For services to Drama.

Dr Richard Christopher Wilson, Chief Executive Officer, Independent Game Developers Association. For services to the Video Game Industry.
Ms Joyce Ayodele Adeluwoye-Adams, Former Head of Diversity, PACT. For services to Diversity in the Media.
Ms Philipa Ann Ailion, Casting Director. For services to Theatre and Diversity in the Arts.
Michael Bell. For services to the Cardiff Philharmonic Orchestra.
George Edward Colligan. For services to the Museums Sector.
Grime star Wiley, real name Richard Cowie. Musician. who is often referred to as the godfather of grime, is being honored for his services to music.
Jill, Mrs Hardy. For voluntary service to the Arts in Dumfries and Galloway.
Matt Henry. Actor and Singer. For services to Musical Theatre.
Glenys Irene, Mrs Hughes. For services to Music in Orkney and Charity in Malawi.
Shahina Baloch, Mrs Johnson. For services to the Arts and Creative Industries in Swindon and Wiltshire.
Ms Grace Ladoja. For services to Music.
Ms Inez Therese Philomena Alice Lynn. For services to Literature and Libraries in London.
Edward Augustus Nestor. For services to Radio and to charity.
Peter John Wellesley Noble. For services to Photography and to charity.
David George Openshaw. For services to Music in Northern Ireland.
David Pickering. Education Administrator and Teacher, The Royal Ballet. For services to the Arts and Education.
Dr. Robert Ramdhanie. For services to Dance.
David Anthony Temple. Musical Director, Crouch End Festival Chorus. For services to Music.
Ian Nigel Tully. For services to Music.
Cleveland Alexander Watkiss. Jazz Vocalist, Actor and Composer. For services to Music.
Andrew Paul Watson. Leader, Geese Theatre Company. For services to the Arts in the Criminal Justice System.

MEDALLIST OF THE ORDER OF THE BRITISH EMPRE GO TO:

Stephen Chapman. For services to Music in Northern Ireland.
Hazel Valerie, Mrs Drummond. For services to Music in Northern Ireland.
Aonghas William Grant. For services to Fiddling and Music Tuition in the Highlands.
Benjamin David Hammond. For services to Dance and charity.
Margaret Mary, Mrs Harvie. For services to Music in Dumfries and Galloway.
Dr Norman Wesley Francis Berkeley Hill. For services to Music in Kent.
Jean, Mrs Holmes. For services to Choral Music in Nottinghamshire.
William John Matheson. For services to Music, Culture and charity in the Highlands.
Ms Patricia Morrison. Founder and Managing Director, Universal Patsy Comedy. For services to Comedy, People with Long Term Health Conditions and charity.
Peter Francis Mulligan. For services to Archery and the Arts in Northern Ireland.
Rebekah Mary, Mrs Olphert. Founder and Artistic Director, Ballymena Chamber Orchestra. For services to Music.
Nicola Jane, Mrs Spencer. For services to the Arts in London.
David Alan Wilson. Conductor, Slough Philharmonic Orchestra and Chorus. For services to Music and Young People.

MEMBERS OF THE ORDER OF THE COMPANSIONS OF HONOUR - A RARE AWARD FOR PEOPLE WHO HAVE MADE AN OUTSTANDING CONTRIBUTION OVER A LONG PERIOD OF TIME GO TO:

Melvyn, Lord Bragg of Wigton, FBA, FRS for services to Broadcasting and the Arts and to Lady Antonia Fraser, DBE Author and Historian for services to Literature.



THE SOUND OF MUSIC by Rodgers and Hammerstein.

Associate Director Frank Thompson.

The world's best-loved musical tours in this West End's lavish and critically acclaimed production which tells the uplifting true story of the von Trapp family's flight across the mountains and works its magic once again, for young and old alike.

With its unforgettable score The Sound of Music touches the hearts of all ages and brims over with some of the most memorable songs ever performed on the musical stage including My Favorite Things, Do-Re-Mi, Climb Ev'ry Mountain, The Lonely Goatherd, Sixteen Going on Seventeen, and of course the glorious title song The Sound of Music. It's the perfect family treat with a limit of 8 tickets per purchase..

Carmen Pretorius stars as Maria. In 2014 Pretorius played von Trapp family's eldest child Liesl in The Sound of Music in Singapore. In 2017, the 27-year-old returned as Maria.

Also starring are Nicholas Maude as Capt. Georg von Trapp and Janelle Visagie as Mother Abbey.

Auditions for the roles of the Von Trapp children were held at The Venetian Macao and Hong Kong Academy for Performing Arts, with 20 talented Macao and Hong Kong youngsters aged between 6 and 14 chosen to play in the show.

Later auditions cast 10 local Macao teenagers in the roles of German soldiers and nuns.

UK-based choreographer Jonny Bowles, serves as the resident children's director of the international touring company.

The London West End production has performances through January 7, 2018 at the Venetian Resort in Macau.

DISCO PIGS by Enda Walsh.

Directed by John Haidar.

Marking the 20th anniversary of its explosive British debut, Disco Pigs had a critically-acclaimed run at London's Trafalgar Studios in the summer of 2017, starring Evanna Lynch and Colin Campbell. Both actors will make their US stage debuts with the Irish Rep production.

Born at the same time on the same day in the same hospital, Pig and Runt have been inseparable ever since. They speak in their own language, play by their own rules, and create a world for themselves in which boundaries blur between truth and illusion. Until, on their seventeenth birthday, they discover something more. As night falls, and the disco and drink take hold, they spiral violently out of control.

The creative team includes set and costume designer Richard Kent, lighting designer Elliot Griggs, sound designer Giles Thomas.

Performances begin January 5, 2018 at Irish Rep Theatre in New York City on the Francis J. Greenburger Mainstage, with an opening night set for January 9, 2018, and will run through February 18, 2018.

DE PROFUNDIS by Oscar Wilde, adapted by Frank McGuinness.

Directed by Mark Rosenblatt.

Starring SimonCallow, the show is based on Wilde's 50,000-word letter written while he was imprisoned in Reading Gaol between January and March 1897. It details the writer's life and experiences while being persecuted for his lifestyle and habits.

Six shows only January 3 - 6, 2018 at the Vaudeville Theatre in London.

TWILIGHT: LOS ANGELES, 1992 by Anna Deavere Smith.

Directed by Ola Ince.

When the policemen accused of assaulting young, black taxi driver Rodney King were acquitted, deadly riots broke out across LA, laying bare the recurring pattern of racial oppression and police brutality in America.

"For this ground-breaking piece of verbatim theatre, Anna Deavere Smith interviewed hundreds of people from police commissioners to Rodney King's family about those devastating few days in the summer of 1992. These are their words."

Featuring Nina Bowers.

Twilight: Los Angeles, 1992 begins performances on January 11, 2018 at The Gate in London.

TORUK - THE FIRST FLIGHT the Cirque du Soleil production.

Inspired by James Cameron's 2009 blockbuster film Avatar. The show promises to transport you to the far-off world of Pandora in a visually stunning show, with the planet's creatures brought to life with huge puppets. Expect an unforgettable story mixed with breath-taking acrobatics and stunts, as well as original music.

Making its Middle East debut January 4-7, 2018 at Dubai World Trade Center in Dubai, UAE.


WHO'S WHERE




CHRISTOPHER PURVES a choral scholar at King's College, Cambridge, who went on to become a member of experimental rock group Harvey and the Wallbangers will explores the boundless dramatic worlds of George Frederic Handel in a powerful recital supported by period-instrument ensemble Arcangelo. Sunday, January 7, 2018 at Milton Court Concert Hall in London.

BAROQUE AT THE EDGE is a brand-new festival concept in which musicians from backgrounds ranging from classical to world, jazz and folk are invited to take the music of the Baroque and see where it leads them. Artistic Director: Lindsay Kemp. Festival Manager: Lucy Bending. January 5-7 2018 at LSO St Lukes, London.

DAVE MATTHEWS has a sold out concert January 6, 2018 at Radio City Music Hall, New York, NY.

CELINE DION stages her amazing show at Caesars Palace in Las Vegas with performances ringing in the New Year followed by shows on January 2, 3, 5 and 6, 2018.

PENN AND TELLER at the Rio Hotel in Las Vegas will be delighting audience with their own type of trickery Monday, January 1, Tuesday, Wednesday, Saturday and next Sunday, January 7, 2018.


FINAL OVATION


HEATHER MENZIES-URICH the Sound Of Music actress who played Louisa von Trapp opposite Julie Andrews in the 1965 film, died on December 24, 2017 in Frankford, Ontario, Canada. She had been diagnosed with brain cancer in November 2017 and died a month later. She was 68.

She had also appeared as Jessica 6 in the TV series Logan's Run.

Menies married John Cluett in 1969 and they divorced in 1973. She married Robert Urich in 1975. Urich and Menies first met in 1974 while filming of a Libby's corned beef hash commercial. They remained married until his death from a rare form of cancer in 2002. She established the Robert Urich Foundation and spent most of her time in her last years devoted to the organization that raises money for cancer research and support for cancer patients.

She is survived by three children including her actor son Ryan Urich, several grandchildren and a great-grandchild.

ROSE MARIE who starred on The Dick Van Dyke Show died December 28, 2017 in Van Nuys, California. She was 94.

Her career spanned nine decades. According to her official obituary: "The longest active career in entertainment history has come to an end. Rose Marie, Star of Broadway, Film and TV (The Dick Van Dyke Show / The Doris Day Show / Hollywood Squares) has passed at the age of 94."

She began singing as a child known as Baby Rose Marie. A veteran of vaudeville, her career included film, radio, records, theater, night clubs and television.

She performed at the opening night of the Flamingo Hotel in Las Vegas. She became a regular Vegas performer, playing the Riviera Hotel, Sahara, Thunderbird and Harrah's in Reno and Tahoe. I saw one of her Las Vegas lounge shows during the early 1970s in which she brought on guest Morey Amsterdam, her co-star from The Dick Van Dyke Show. The two had a gab fest with the audience.

Rose Marie appeared opposite Phil Silvers in the Broadway show Top Banana in 1951. From 1977 to 1985, Rose Marie co-starred with Rosemary Clooney, Helen O'Connell, and Margaret Whiting in the musical revue 4 Girls 4, which toured the United States.

Rose Marie's "Baby Rose Marie" shoes and 40 other items became part of the Smithsonian's American History Museum on January 29, 2008.

Rose Marie was married to trumpeter Bobby Guy from 1946 until his death in 1964. The couple had one daughter.

She is survived by her daughter Georgiana Marie "Noopy" and her son-in-law Steven Rodrigues.


















Next Column: January 7, 2018
Copyright: December 31, 2017 All Rights Reserved. Reviews, Interviews, Commentary, Photographs or Graphics from any Broadway To Vegas (TM) columns may not be published, broadcast, rewritten, utilized as leads, or used in any manner without permission, compensation and/or credit.
Link to Main Page
---
Laura Deni



For the snail mail address, please E-mail your request.
CLICK HERE FOR COMMENT SECTION