! >
Broadway To Vegas
  
  REVIEWS INTERVIEWS COMMENTARY NEWS

| | |
| --- | --- |
| | |
WASHINGTON, DC ANACOSTIA PLAYHOUSE ROBBED ON CHRISTMAS DAY - -GARY SINISE AND THE SNOWBALL EXPRESS HONORS GOLD STAR MILITARY FAMILIES - - ATTENTION BACON LOVERS PORK FAT IS BETTER FOR YOU THAN KALE - - ELVIS PRESLEY'S BIRTHDAY WEEK CELEBRATIONS HAVE VIVA LAS VEGAS THEME - - ON BLUEBERRY HILL - - WE NEVER LEFT: ARTISTS OF SOUTHEASTERN INDIAN TRIBES - - A ROYAL WEDDING: THE DUKE AND DUCHESS OF SUSSEX AT WINDSOR CASTLE EXHIBIT EXTENDED - - KEVIN SPACEY TO BE ARRAIGNED ON CRIMINAL SEX CHARGES - - DONATE . . . Scroll Down





Copyright: December 30, 2018
By: Laura Deni
CLICK HERE FOR COMMENT SECTION


GARY SINISE AND THE SNOWBALL EXPRESS HONORS GOLD STAR MILITARY FAMILIES
Gold Star families having fun at Disney World. Photo: Gary Sinise Foundation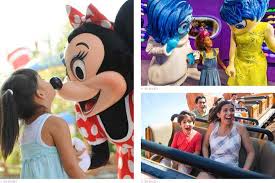 Gary Sinise is perhaps the hardest working member of the entertainment community on behalf of the military. He's part of a smile inducing tradition - flying gold star families to Disney World for a holiday treat and healing experience.

This year his charity the Sinise Foundation and Snowball Express brought 1,772 gold star families to Disney World in Florida.

Snowball Express began in 2006, with a letter written by a fallen soldier to his wife, only to be opened should he perish in battle. While the letter expressed many things, one wish was that they visit Disneyland. From that letter, Snowball Express was created to bring together the children and surviving spouses of fallen U.S. military heroes for a healing retreat.

The holidays can be especially challenging for grieving families of fallen military heroes. On December 8, 2018, the Gary Sinise Foundation's Snowball Express program hosted a five-day experience for 1,722 children of the fallen and their surviving parent or guardian. This therapeutic retreat offered fun and inspiring programs, encouraging critical peer-to-peer support for these families.

No matter where a Gold Star Family may be in their grieving process, Snowball Express aims to provide a memorable experience where they can access support, create new bonds, make positive memories, and build a community with the only people who can truly understand their loss: each other.

The annual event is sponsored by American Airlines which provided 14 planes to transport 600 families from 80 cities across the country. Approximately 1,000 American Airlines team members volunteered their time.



Gold Star Families arrive on one of the American Airlines planes which flew them to Disney World. Photo: Snowball Express.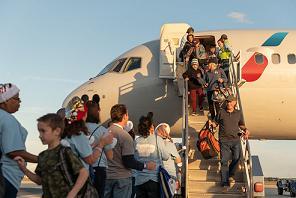 "This event is a favorite among the American Airlines team and I am proud to work with so many generous colleagues, not only those who have donated their time to fly and serve the families in the air, but those who have spent countless hours coordinating gate-side sendoffs in scores of airports around the country," said David Seymour, Senior Vice President, Integrated Operations at American Airlines and graduate of the United States Military Academy at West Point.

"Snowball Express is an impressive event that continues to grow every year and it is our deep privilege to partner with the Gary Sinise Foundation to honor our Gold Star families," he continued. "As a company, and as a nation, we owe it to them to never forget the sacrifice that continues long after the war is over."

According to , wearethemighty The National Air Traffic Controllers Association sent tote bags to participants to help them get all their goods from location to location, and the controllers themselves posted photos on social media celebrating as flights took off from airfields under their control.

The Gary Sinise Foundation unites these Gold Star Families in a way that honors that initial letter from the fallen soldier- at Disney World.



Gold Star children in front of Cinderella's Castle. Photo: Gary Sinise Foundation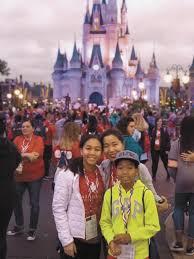 Families began their experience with an opening dinner and ceremony on Main Street approaching Cinderella's Castle, and having access to all of the rides. in addition, families had direct access to complimentary resources such as counseling services, application support for educational scholarships, education and access to medical and government benefits, financial counseling and assistance, mentoring, and aid for those with special needs or disabilities.

While visiting the park, the guests were given "we remember" pins to wear and a special event was held to honor their lost family members as 600 American flags were lined up to represent the families who had lost a relative in combat.



Gary Sinise performing at the Disney World event. Photo: Sinise Foundation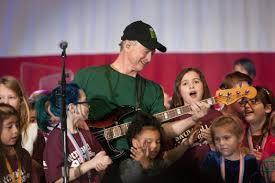 Snowball Express offers a variety of activities and entertainment, including a concert from Gary Sinise and the Lt. Dan Band. Sinise is the bass guitar with musicians Kimo and Carol Williams and Danny Gottlieb, members of the Lt. Dan Band, which Sinise and Kimo Williams co-founded in 2003. The band is named for Sinise's character in Forrest Gump.

According to information provided by Snowball Express to Broadway To Vegas, Snowball Express came to Sinise in spring 2007 and showed him a video of the event. He signed up to support the December 2007 Snowball Express, in which they brought more children to Disneyland, and Sinise performed for them with his Lt. Dan Band. In 2011, he went on to found the Gary Sinise Foundation, into which Snowball Express eventually merged.



Gold Star families enjoying a program at Disney World. Photo: Snowball Express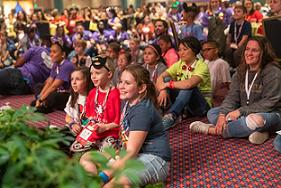 Each year the Sinise Foundation also raises $30million to build homes for wounded veterans and support gold star families.

Through its R.I.S.E. program (Restoring Independence Supporting Empowerment), specially adapted smart homes are being constructed for severely wounded veterans and first responders nationwide. Each one-of-a-kind home is customized to ease the everyday burdens of a wounded hero, their family, and caregivers. Other programs include Relief & Resiliency Outreach, Invincible Spirit Festivals, Gary Sinise & the Lt. Dan Band, Arts & Entertainment Outreach, Serving Heroes, First Responders Outreach, and Soaring Valor. Its latest program, Snowball Express, serves the children of our fallen military heroes, surviving spouses, and Gold Star families.

Unlike many celebrities who can't do any good deed without being accompanied by a camera crew and having a press agent sent out a release, Sinise tends to soar under the radar.

For nearly forty years, the married father of three has stood as an advocate of America's service members. It began in the early 80's with his support of Vietnam Veterans.

He was awarded the Presidential Citizen Medal by George W. Bush for work he did supporting the U.S. military and humanitarian work supporting Iraqi children. He is also the national spokesperson for the American Veterans Disabled for Life Memorial.

Sinise is a supporter of various veterans' organizations, both personally and through the Lt. Dan Band. He frequently performs on USO tours at military bases around the world, and volunteered for the National Vietnam Veterans Arts Museum now called the National Veterans Art Museum.

Sinise is also on the Advisory Council of Hope For The Warriors, a national nonprofit dedicated to provide a full cycle of nonmedical care to combat-wounded service members, their families, and families of the fallen from each military branch.

In 2012, he was honored by the Joe Foss Institute for his dedication to veterans. In 2013, he was awarded the third highest honor within the Department of the Army Civilian Awards, the Outstanding Civilian Service Award, for substantial contributions to the U.S. Army community through his work with the Gary Sinise Foundation. He participated in Troopathon VI for 2013, as he has in the past, to help raise money for care packages for American troops. He received 2015's Sylvanus Thayer Award, awarded by the West Point Association of Graduates to a non-West Point graduate whose character, service, and achievements reflect the ideals prized by the U.S. Military Academy.






E-Book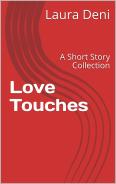 Soft back Book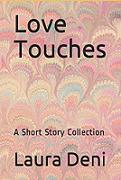 Broadway To Vegas is supported through advertising and donations. Priority consideration is given to interview suggestions, news, press releases, etc from paid supporters. However, no paid supporters control, alter, edit, or in any way manipulate the content of this site. Your donation is appreciated. We accept PAYPAL. Thank you for your interest.



E-Book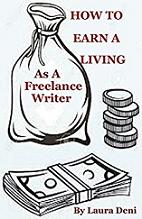 Soft back Book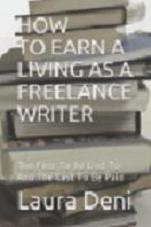 This is not your typical, totally boring textbook.

In the pages of How To Earn A Living As A Freelance Writer (the first to be lied to and the last to be paid) you'll find sex, celebrities, violence, threats, unethical editors, scummy managers and lawyers, treacherous press agents, sex discrimination; as well as a how-to for earning money by writing down words.





ART AND ABOUT


A ROYAL WEDDING: THE DUKE AND DUCHESS OF SUSSEX AT WINDSOR CASTLE

Harry and Meghan on their wedding day.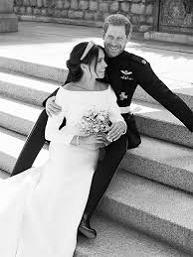 is on display until January 6 and then reopens January 19 to February 17, 2019.

You'll see the bride's wedding dress, designed by Clare Waight Keller for Givenchy, with its five-metre-long veil delicately embroidered with every national flower from all 53 countries of the Commonwealth.

Also on display is the diamond and platinum bandeau tiara, lent to the bride by Her Majesty The Queen.

Also on view the darling outfits worn by Prince George and Princess Charlotte as pageboy and bridesmaid.

The groom? Oh, him. That would be Prince Harry. The now off the market dude was decked out in his Royals Blue uniform, which is on view.

EXHIBITION RECEPTION: WE NEVER LEFT: ARTISTS OF SOUTHEASTERN INDIAN TRIBES takes place Friday, January 11, 2019 at the Museum of Arts and Sciences at Daytona Beach, Florida.

Join an exclusive preview for We Never Left: Artists of Southeastern Indian Tribes, an exhibition that celebrates contemporary artists descending from American Indians who, against all odds, remained in the Southeast. Their highly diverse artwork addresses a variety of issues, including cultural preservation. Enjoy a talk by the exhibition's curator, Walter Meyer.

THE DETROIT INSTITUTE OF ARTS reported that in 2018 they had welcomed nearly 700,000 visitors, including over 150 who joined together on the front steps of the museum for a photo shoot in their Star Wars best to celebrate May the Fourth Day.

That event was to highlight the Star Wars and the Power of Costume exhibition.






E-Book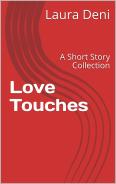 Soft back Book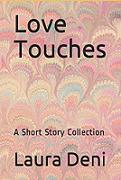 WASHINGTON, DC ANACOSTIA PLAYHOUSE ROBBED ON CHRISTMAS DAY


Some Grinch of a thief earned a permanent spot on Santa's Naughty list - the thief who had the heartless nerve to break into the popular Playhouse located in Southern section of the District of Columbia on Christmas Day and robbed the place.

Workers at the Anacostia Playhouse arrived to work Wednesday to find broken cabinets, ransacked offices and missing equipment.

Police said thieves broke into the Anacostia Playhouse and stole thousands of dollars worth of equipment including laptops, a tablet and cash.

The Playhouse reported the thieves stole blank checks and credit cards which were used to make unauthorized purchases.

Police are continuing to investigate the burglary and ask anyone with information to come forward.

Adele Robey executive director of the Playhouse, who performs in many of the productions, has been "overwhelmed by all of this as you can imagine," never-the-less was kind enough to answer some questions for Broadway To Vegas.

Has the bank indicated that you are responsible for the unauthorized charges? Or, how will those be handled?

"No we are fine," she replied. "I have spoken to bank and credit card companies and we will not be charged for any fraudulent charges/checks."

Do the police have any leads?

"Not sure yet," was her answer. "They are looking at security footage and doing interviews, plus dusting for fingerprints on everything. We've gotten a terrific response from our police force - local precinct 7D."

Robey reported that this was the first robbery at the venue. I know security can be difficult, but is the building laid out in such a way that additional protective can be implemented?

"Yes," she said. "We plan to replace the rear door which has never been terrific with a really secure one, probably with key code entry we can change from time to time. The front doors will be reinforced and we installed a camera system last night with interior and exterior cameras."

In the meantime Robey and Anacostia Playhouse are adhering to an old adage.

"The show must go on," she stated. "Not being facetious. Monday we struck Driving Miss Daisy," she said referring to the production which closed December 23, 2018. That production featured James Foster, Jr. as Hoke Coleburn, Matty Griffiths as Boolie and and Robey in the lead as Daisy Werthan. She continued: "Thursday the light hang for American Moor got underway."

American Moor, written and performed by Keith Hamilton Cobb will be directed by Kim Weild. The production opens January 11, 2019.

The Playhouse has also planned a new series Monday Night Music which kicks off January 28, 2019. "Because there's never enough music, Anacostia Playhouse is excited to announce a new series, Monday Night Music. While the actors have their night off, we're going to bring some wonderful local talent to the Playhouse Stage."

The Anacostia Playhouse opened in the summer of 2013 and serves as a neighborhood hub for the performing arts, "located in a place of both rich history and great promise."

According to the playhouse: "As a full time facility we see ourselves as uniquely positioned to serve our local community east of the river, while we work to introduce the neighborhood to members of other communities, thereby helping spur local economic development. Our exciting programming and diverse audience base is part of the movement to restore nighttime vigor to Historic Anacostia.

"The Anacostia Playhouse is both a rental facility as well as a producing organization. Our mainstage has 100-120 seats with flexible, reconfigurable seating. We have already hosted such respected companies as Theater Alliance (our resident company), Verbal Gymnastics, Pinky Swear, Scena Theater, Restoration Stage and Southeast Trinity on our stage and look forward to housing many other producing entities. Ongoing outreach efforts have resulted in partnerships with Ballou High School, Thurgood Marshall Public Charter School and Young Playwrights Theatre, all of whom had productions in our space. Between mainstage productions we host readings of new plays, jazz concerts, fundraisers and more. With an additional multi-function space, we can host rehearsals and community meetings, and long range plans include a roster of after school and summer activities and a technical apprenticeship program."




TRIALS AND TRIBULATIONS


KEVIN SPACEY who fell from grace due to sexual assault allegations will be arraigned on a criminal charge of felony sexual assault as first reported by the Boston Globe. Michael O'Keefe, the Cape and Islands district attorney in Massachusetts, announced that Spacey will appear January 7 at Nantucket District Court. The charge emanates from an incident that occurred on the island in 2016.

"On December 20, 2018 following a public show cause hearing at Nantucket District Court, Clerk Magistrate Brian Kearney issued a criminal complaint of indecent assault and battery against Kevin S. Fowler, also known as Kevin Spacey," read a release from the district attorney's office. "The incident is alleged to have occurred on or about July 7, 2016 at a local restaurant."

If convicted, Spacey could spend five years behind bars.

Last year the victim's mother Heather Unruh, who had spent 15 years as a television anchor for News Center 5 in WCVB, reported that Spacey repeatedly stuck his hand down the pants of her then 18-year-old son in the Restaurant on Nantucket. Unruh told reporters her son, who was not of legal drinking age, told Spacey he was and that the actor "bought him drink after drink after drink."

The boy was eventually able to escape thanks to a woman who came over to the lad while the actor was in the bathroom of The Club Car Restaurant and advised him to: 'Run!' At the time, it is asserted that Spacey was trying to convince the boy to join him at a party said Unruh, who now hopes to find the mystery woman who she believes saved her son.

After the youth got away he went to his grandmother's house where he told his younger sister. Then he called his mother.

Spacey is represented by attorney Bryan Freedman who filed a motion on Friday, December 28, requesting that the judge excuse Spacey from his own arraignment. The prosecution objected, demanding that the actor appear in person.

A spokesperson for the Los Angeles District Attorney's office revealed that a probe into Spacey's alleged criminal behavior that was launched back in August is still ongoing at this time.

It's been a year since the two-time Oscar winner was accused of sexually assaulting a then-underage Anthony Rapp at his Manhattan apartment resulting Spacey's downfall.

In 1986 while they were both appearing on Broadway Spacey invited Rapp to a party.

In an interview with Buzzfeed, Rapp explained that he found himself alone in the apartment at the end of the night and that Spacey then began to make his move.

"He picked me up like a groom picks up the bride over the threshold. But I don't, like, squirm away initially, because I'm like, 'What's going on?' And then he lays down on top of me," said Rapp, who detailed being pressed up against the bed before being able to squirm away and ultimately leave the house without being assaulted by Spacey.

Spacey indicated that he didn't remember the incident. Spacey was then motivated to disclose that he is gay and, at then entered a short term rehab facility in Arizona.

Rapp was 14 at the time while Spacey was 26.

There are also 20 incidents being investigated during the time Spacey spent as head of the Old Vic in London.

A ROLLING STONES CONCERTGOER didn't get no satisfaction when he discovered that handicapped seats cost 5 times that of regular seats at the upcoming June 2019 MetLife show - $1,075 compared with approximately $200.

Michael Boyajian, 60, a retired administrative law judge, who uses a walker as the result of a fall he sustained seven years ago, sent a claim against promoter Concerts West/AEG to the state Division of Human Rights References were made to the advanced age of not only the Stones, but of their core group of fans - the retirement aged baby boomers.


SPREADING THE WORD


ELVIS PRESLEY'S BIRTHDAY AT GRACELAND HAS A VIVA LAS VEGAS THEME has a full week of events celebrating what would have been Elvis Presley's 84th birthday this week.

The festivities will be held Saturday, January 5, through Tuesday, January 8.

On Saturday, January 5 - Memphis Symphony Orchestra featuring Mike Jeffery's salute to Elvis' Las Vegas performances.

The Elvis Birthday Party on Wheels bus will travel to Tupelo. The trip will be preceded by lunch at Vernon's Smokehouse at Elvis Presley's Memphis. Tom Brown serves as guest host of the trip. In Tupelo, attendees will see the Tupelo Fairgrounds, the Elvis Homecoming Statue, Tupelo Hardware and schools that he attended. Elvis Presley's Birthplace visit includes a meet-and-greet with Elvis' childhood friend Guy Harris. There's also a Viva Las Vegas sing-along at the Guest House Theater. That free event includes a Viva Las Vegas screening. Seating is available on a first-come, first-served basis.

Monday, January 7 is the day of the Elvis Birthday Brunch at the Guest House Ballroom features host Tom Brown, as well as Charlotte Stewart, who co-starred with Elvis in Speedway.. In the afternoon the Elvis Presley Fan Club Celebration will be held in the Guest House Theater. This is set to include fan stories, prizes and competitions. The evening Elvis Birthday Bash begins with a private tour of Graceland Mansion. Following the tour will be a party at Presley Motors featuring DJ Argo. This celebration will include Elvis trivia in the Graceland Archives exhibit, the newly expanded Presley Cycles exhibit and Elvis on the Graceland Soundstage screen.

Tuesday, January 8 - it's Elvis' birthday; a 9:30 a.m. Elvis Birthday Proclamation Ceremony on Graceland's north lawn will feature a birthday cake and proclamation of Elvis Presley Day by Memphis and Shelby County officials. Free birthday cake and coffee will be served at Vernon's Smokehouse following the proclamation.

The final event, the Auction at Graceland, takes place at 12:30 p.m. in the Guest House Theater. The auction includes 236 lots, all of which are owned by third-party collectors and have been authenticated by Graceland Authenticated. Among the items up for auction are a diamond-studded "TCB" lightning-bolt necklace Presley gave his personal doctor, Dr. George Nichopoulos; the 1957 sale contract for Graceland; an RIAA Gold record for the 1969 single Suspicious Minds, and Presley's seventh-degree karate black belt ID card, which includes his fingerprints and signature.

THE KAUFFMAN CENTER in Kansas City reports that 3.2 million guests have visited the Kauffman Center since opening in 2011. 2,150 performances have been shared on our stages. 325,000+ students and educators have attended more than 250 school matinees. 155,000 students have received Open Doors bus transportation assistance to attend school matinees. 3,500+ individuals from social service agencies have attended Kauffman Center performances through the Community Tickets program and 25,000 people have attended Future Stages Festival, a free annual event showcasing youth performers.

ATTENTION BACON LOVERS according to a reported published by the BBC, bacon fat is better for you than kale. Seriously. After analyzing more than 1,000 raw foods, researchers ranked the ingredients that provide the best balance of your daily nutritional requirements according to nutritional data based on The United States Department of Agriculture, Agricultural Research Service's National Nutrient Database for Standard Reference, Release 28.

You think sweet potatoes, pomegranates and carrots are some of the best food you can consume? Think again.

Of the 100 healthiest foods, sweet potatoes rank dead last - 100. Brussels sprouts are 95. Broccoli is 94 and cauliflower is 93. Carrots are 88. Now, the good stuff. Almonds rank #1 as they are rich in mono-unsaturated fatty acids. Promote cardiovascular health and may help with diabetes. Chai seeds, a favorite of Meghan, the Duchess of Sussex comes in at #5. The tiny black seeds contain high amounts of dietary fiber, protein, a-linolenic acid, phenolic acid and vitamins. Pork products are considered the 8th most nutritious food you can consume thanks to being a good source of B vitamins and minerals. Pork fat is more unsaturated and healthier than lamb or beef fat.

However, ice cream isn't on the list.

NEW YEAR'S DAY is Bloody Mary Day and Apple Gifting Day. January 2 celebrates National Cream Puff Day while January 3 is Chocolate Covered Cherry Day. January 4 honors National Spaghetti Day January 5 is National Whipped Cream Day. Next Sunday, January 6 is Bean Day as well as National Shortbread Day and Epiphany Cake day.




OTHER PEOPLE'S MONEY


ARETHA FRANKLIN'S ESTATE has paid $3M in back taxes to the IRS. The Queen of Soul died of pancreatic cancer in August in her Detroit apartment. She was 76.

Last Thursday TMZ was the first to report that legal documents it obtained showed the IRS claimed the singer owes more than $6.3 million in back taxes from 2012 to 2018 and $1.5 million in penalties.

The estate is being audited by the IRS, which filed a claim in December 2018 in Oakland County Probate Court in Pontiac, located north of Detroit.

At the time of her death, Franklin owned a home in Oakland County's Bloomfield Township.

Franklin left no will when she died. She was not married and left four sons: Clarence Franklin, Edward Franklin, Kecalf Franklin and Ted White Jr. Clarence, Aretha's eldest, is incapacitated and is represented by a guardian. And a niece of hers is the executor.

Numerous outlets have reported that Franklin had been the target of a number of lawsuits by creditors during the late 1980s and 1990s.

TO KILL A MOCKINGBIRD broke the Broadway bank for the week ending December 23, raking in $1,586,946 at the box office, shattering the house record at the Shubert Theatre for the highest weekly gross of any Broadway play (non musical) in the Shubert Organization's 118-year history.



E-Book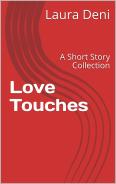 Soft back Book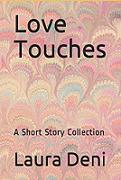 QUEEN ELIZABETH'S NEW YEAR'S HONORS LIST HAS BEEN ANNOUNCED The list has 1,148 recipients which also includes 43 people recognized for their heroic acts responding to the terror attacks in Manchester and London in 2017. Among those being recognized this year are:



Fashion icon Twiggy in 1967, at the height of her modeling career, showing the look that made her famous.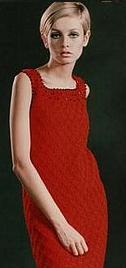 Monty Python star Michael Palin - knighthood
Fashion icon Twiggy - damehood
Author Philip Pullman - knighthood

Filmmaker Christopher Nolan - CBE TV presenter and naturalist Chris Packham - CBE
British-Nigerian artist Yinka Shonibare, best known for putting a ship in a bottle on Trafalgar Square's Fourth Plinth - CBE
Tacita Dean the first artist to run three connected exhibitions across three of London's largest galleries – the National Gallery, National Portrait Gallery and the Royal Academy - CBE
Gillian Wearing the first artist to design a statue of a woman to stand in Parliament Square, creating a tribute to Suffragist Millicent Fawcett to commemorate the centenary of Women's Suffrage - CBE
Children's author Julia Donaldson - CBE
Musician Nicola Benedetti - CBE
Pink Floyd drummer Nick Mason was made a CBE for services to music
Evening Standard award winning actress Sophie Okonedo - CBE



Jim Carter who played Carson on Downton Abbey was thrilled to announce that he'd receive an OBE.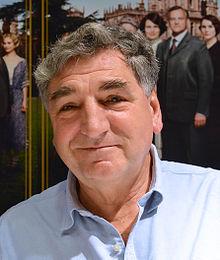 Hollywood star Thandie Newton - OBE
Downton Abbey's Jim Carter - OBE
Lady Lucy Kathleen French. For services to the Arts and Young People. (London) - OBE
Professor Sonia Boyce, MBE. Artist. For services to Art. (London) - OBE
Vocal coach David Grant for services to music - OBE
Malcolm Arthur Colson Hay. Curator, Parliamentary Art Collection. For services to Parliament's Art and to Heritage (Knaresborough, North Yorkshire) - OBE
Albert James. (Alby James) director. For services to Film, to Theatre and to Broadcasting - OBE
Tom Karen. For services to Design. (Cambridgeshire) - OBE
Samuel Mullins. Director, London Transport Museum. For services to the London Transport Museum (London) - OBE
Andrew Colin Nairne. For services to Museums and to the Arts (London) - OBE
Melanie Thandie Newton. Actress. For services to Film and to charity. (London) - OBE
Cornelius Michael O'Connor. Deputy director, National Army Museum. For services to Military Heritage. (Maidstone, Kent) - OBE
Professor Shirley Joy Thompson. Composer Artistic director and Educator. For services to Music. (London) - OBE
Alison Mary Wilding. Sculptor. For services to Art. (London) - OBE
Gillian Wearing, OBE. Artist. For services to Art. (London) - OBE
Yinka Shonibare, MBE. Artist. For services to Art. (London) - OBE
Nitin Sawhney. Musician and Composer. For services to Music. (London)- OBE
John Ward Pawson. Architectural Designer. For services to Design and Architecture. (London) - OBE
Darius James Williams. For services to Ballet and to community Dance. (Newport) - OBE

Philip Nicholas Outram Pullman, CBE. Author. For services to Literature. (Oxfordshire) - Knights Bachelor
John Henry James Lewis, OBE. For services to the Arts and to Philanthropy. (Dorset) - Knights Bachelor

Dr Margaret Eleanor Atwood. For services to literature - Order of the Companions of honour, which is the highest honor Her Majesty can bestow.

Nearly half of those honored were women, 12 per cent from black, Asian and minority backgrounds. Four per cent considered themselves disabled. Youth magazine founder Saeed Atcha, 22, is the youngest to be recognized, with an MBE for services to young people and the community in Greater Manchester. The oldest is the Second World War veteran Robert Lingwood, aged 100, who gets a BEM for services to County Tyrone.

Former television magician David Berglas, 92, who was made an MBE, joked that despite decades of mind-reading he "didn't see this one coming".

British divers Richard Stanton and John Volanthen receive the George Medal for their work saving a stranded Thai boys football team Fellow divers Christopher Jewell and Jason Mallinson also receive the Queen's Gallantry Medal.


CURTAIN DOWN


THE PLAY THAT GOES WRONG which transferred from the West End, opened at the Lyceum Theatre on Broadway April 2, 2017. It went on to receive a Tony Award for Best Set Design and recouped its investment in August 2018. The show will play its final performance January 6, 2019.

ONCE ON THIS ISLAND the Tony-winning revival by Stephen Flaherty and Lynn Ahrens play its final performance on Broadway January 6, 2019, at Circle in the Square Theatre. Upon closing, the critically lauded production will have played 29 previews and 458 regular performances.



E-Book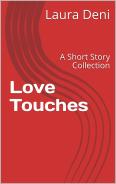 Soft back Book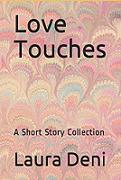 ON BLUEBERRY HILL by Sebastian Barry.

Directed by Jim Culleton.

With Niall Buggy And David Ganly.

Following its world premiere at Dublin Theatre Festival 2017, Olivier Award-winning Fishamble brings s critically-acclaimed production of On Blueberry Hill to New York. Featuring Niall Buggy and David Ganly as best of friends and worst of enemies, Christy and PJ, "this new play is bursting with humanity as it explores murder, forgiveness, survival, and ultimately, love in the prison of the human heart."

Fishamble: The New Play Company and 59E59 Theaters in association with Irish Arts Center January 8 - February 3, 2019 at 59E59 Theaters in New York City.

THE GREAT GATSBY a heart-racing immersive adaptation of F Scott Fitzgerald's seminal jazz-age novel adapted by Alex Wright which puts you in the heart of the action.

Directed by Alex Wright.

Slip on your dancing shoes and watch the story unfold around you in this unique theatrical performance.

It's the roaring twenties - an era of bootleg liquor, red hot jazz and hedonistic pleasures. Jay Gatsby has invited you to one of his infamous parties and that's not an invite you want to turn down.

The cocktails are flowing, the music is playing, the party is in full swing and there's the chance of more than a little scandal. Immerse yourself in one of the greatest stories of the 20th Century.

Holly Beasley-Garrigan is the Choreographer. Design by Casey Andrews.

Presented by The Original Company The Guild of Misrule at various ecret locations in London.

Please note: Anyone under the age of 18 must be accompanied by an adult over the age of 18. ID will be required.

WAITRESS music and lyrics by Sara Bareilles. Book by Jessie Nelson.

Directed by Diane Paulus.

Jenna, a waitress and expert pie-maker dreams of a way out of her small town and rocky marriage.

Pouring her heart into her pies, she crafts desserts that mirror her topsy-turvy life such as "The Key (Lime) to Happiness Pie" and "Betrayed By My Eggs Pie." When a baking contest in a nearby county - and a satisfying run-in with someone new - show Jenna a chance at a fresh start, she must find the courage to seize it. Change is on the menu, as long as Jenna can write her own perfectly personal recipe for happiness.

Starring Katharine McPhee as Jenna Hunterson. Marisha Wallace as Becky. Laura Baldwin as Dawn. Peter Hannah as Earl. David Hunter as Dr Pomatter and Jack McBrayer as Ogie.

Lorin Latarro Choreographer. Christopher Akerlind Lighting. Jonathan Deans Sound. Scott Pask Design. Suttirat Larlarb Costumes.

At the Adelphi Theatre, West End, London.



E-Book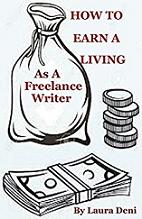 Soft back Book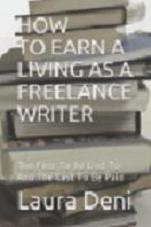 This is not your typical, totally boring textbook.

In the pages of How To Earn A Living As A Freelance Writer (the first to be lied to and the last to be paid) you'll find sex, celebrities, violence, threats, unethical editors, scummy managers and lawyers, treacherous press agents, sex discrimination; as well as a how-to for earning money by writing down words.





WHO'S WHERE




LADY GAGA eccentric and outrageously talented helps ring in the New Year with shows tonight, Sunday, December 30 and tomorrow, New Year's Eve at the Park Theater, Park MGM in Las Vegas.

THE FLYNN CENTER FOR THE PERFORMING ARTS in Burlington, Vermont has a Broadway New Year's Eve. On Monday, December 31, 2018 Broadway's greatest hits performed by the Lyric Theatre, Company, Vermont Civic Orchestra and the Flynn Center in their first-ever joint performance.

STAR WARS: THE EMPIRE STRIKES BACK in concert with New Jersey Symphony Orchestra with Conductor Constantine Kitsopolous takes place Saturday, January 6, 2019, at the State Theatre of New Jersey in New Brunswick, NJ.

JAZZ MAN SLIM MAN performs Wednesdays, January 2nd and 9th at Vicky's of Santa Fe in Indian Wells, CA. Chase Huna on sax, Craig Chesnut on drums, Nick Sosa on guitar, along with some special guest stars."Hans Zermuehlen is playing piano on the 2nd, and Tateng Katindig is playing keys on the 9th. And Enrique Hernandez told us he's gonna stop by and play some percussion. He just didn't say when." On Fridays, January 4 at The S Resort in Rancho Mirage, CA Slim Man and his mic - no band - will be singing all your favorite Rat Packin' songs.

PAULA POUNDSTONE generating laughs New Year's Eve at the Goldstein Theatre in San Francisco.


FINAL OVATION


SISTER WENDY BECKETT renowned art historian and television personality died December 26, 2018 at the Carmelite Monastery in Quidenham, Norfolk, England She was 88.

A member of the Roman Catholic Carmelite Monastery of Quidenham she was born in South Africa in 1930. Beckett moved as a child to Scotland where her father would study medicine. At the age of 16 she entered the Sisters of Notre Dame de Namur, a Roman Catholic congregation of Religious Sisters dedicated to education. She was sent to England where she completed her novitiate and then studied at St Anne's College, Oxford where she was awarded a congratulatory first class honors degree in English Literature. J. R. R. Tolkien was president of her final examinations board and asked her to stay on at the University, an invitation which she declined. As a nun she lived a hermit's existence in a windowless trailer on the ground of a monastery in East Anglia.

After years of teaching in South Africa she was diagnosed with a type of epilepsy, so the Vatican granted her request to pursue a life of solitude and prayer, BBC News reported.

She also obtained permission to study art in the 1980s and in a bid to earn money for her convent penned a book Contemporary Women Artists, published in 1988, which spawned several more books and articles, but Beckett's true claim to fame came a few years later in 1991, when the BBC commissioned her to present a live television documentary on the National Gallery in London.

She was a hit with viewers of the program and the BBC produced six episodes of "Sister Wendy's Odyssey" in 1992. The series, which featured Beckett standing in front of art pieces and discussing them without a script or teleprompter, focused on museums across England and Scotland and drew more than 3.5 million viewers.

BBC followed up in 1994 with another 10-episode series titled "Sister Wendy's Grand Tour."

And "Sister Wendy's Story of Painting," took the Oxford-educated author on a 30,000 mile tour through Europe the Middle East and the United States to offer he commentary on works ranging prehistoric cave paintings to popular pieces by Andy Warhol, according to the New York Times.

It aired on BBC in the 1996 and again on PBS in the United States in 1997. After Sister Wendy made her U.S. debut on public television The New York Times described her as "a sometime hermit who is fast on her way to becoming the most unlikely and famous art critic in the history of television."

As of September 2018, segments of these shows were still being aired on some PBS channels in the U.S.

In all, she wrote some 25 books, including collections of poetry and mediation. She was also a regular contributor to art journals.

NORMAN GIMBEL the Oscar- and Grammy-winning lyricist died December 18, 2018 at his longtime home in Montecito, CA. He was 91.

Early in his career he worked for music publishers David Blum and Edwin H. Morris and on the songs Ricochet Romance in 1953 which became a hit for Teresa Brewer and Canadian Sunset with music by jazz pianist Eddie Heywood, a No. 1 single for Andy Williams in 1956.

Gimbel worked alongside famed Broadway composer Frank Loesser for three years, then teamed with composer Morris "Moose" Charlap for the Broadway musicals Whoop-Up in 1958 and in 1961 The Conquering Hero - starring Tom Poston and with a book by Larry Gelbart.

Starting in 1963, Gimbel wrote English lyrics to music from such noted Brazilian composers as Antonio Carlos Jobim, Luiz Bonfa, Carlos Lyra and Baden Powell, including So Nice (Summer Samba), Meditation; How Insensitive and The Song of the Sabia.

He then came up with the English lyrics to Michel Legrand's music for The Umbrellas of Cherbourg (1964), starring Catherine Deneuve.

Gimbel moved to Hollywood in 1967 and worked with composers like Lalo Schifrin, Elmer Bernstein, Bill Conti, Quincy Jones, Burt Bacharach and Nelly Gimbel, his daughter.

He was inducted into the Songwriters Hall of Fame in 1984.

He is survived by his children Tony, Nelly, Peter and Hannah. Tony has been working with his father for more than 25 years running Normans Music Publishing Co., now called Words West Llc.

Neil Portnow President/CEO of the Recording Academy issued the following statement: "Grammy winner Norman Gimbel was a brilliant lyricist highly regarded by the music, film, television, and theater industries. He earned two Grammy nominations throughout his versatile career, both in the Song Of The Year category, and was awarded a Grammy for his contributions to Roberta Flack's Killing Me Softly With His Song at the 16th Grammy Awards. His gift of songwriting lent itself to some of the most widely recognized television shows of the 1970s, including the theme songs to Laverne & Shirley and Happy Days. The entertainment industry has lost an incomparable lyricist, and our thoughts go out to his loved ones during this difficult time."

SONO OSATO the Japanese-American dancer who created the role of Ivy Smith in the 1944 Broadway premiere of Leonard Bernstein's On the Town died in her Manhattan home on December 26, 2018. She was 99.

Born in Omaha, Nebraska, and raised in Chicago by her French-Canadian mother and Japanese father, Osato began her professional career at the age of 14, when she auditioned for and was hired to join the Ballet Russe de Monte Carlo in 1934. She made history not only as the company's youngest dancer, but also as the first American, and the first dancer of Japanese descent to join the internationally renowned troupe.

In 1942 she left the company to study at the School of American Ballet, later joining the American Ballet Theatre, where she danced with Nora Kaye, Alexandra Danilova, Antony Tudor, Lucia Chase, Agnes de Mille, and Jerome Robbins, creating roles such as Rosaline in Romeo and Juliet.

After her father was sent to a Japanese internment camp at the outbreak of World War II, Osato was encouraged to change her name; she assumed her mother's maiden name, performing as Sono Fitzpatrick with ABT. Because of her Japanese heritage, the federal government barred the American-born dancer from touring with ABT.

Returning to her given name, Osato began a career on Broadway when she was cast as a featured dancer in the 1943 musical One Touch of Venus, choreographed by Agnes de Mille. Her work in the production earned her the inaugural Donaldson Award for Best Female Dancer in 1944.

It was her casting as Ivy Smith in On the Town that marked a historic moment in racial integration onstage.

The musical about a trio of U.S. sailors on a 24-hour shore leave in New York City was one of the first Broadway productions to feature a non-segregated cast. In addition to casting a Japanese American in a principal role, the original company of On the Town also included six African American performers in its ensemble, a progressive decision that was noted by critics at the time.

She subsequently co-starred with Frank Sinatra in the 1947 film musical The Kissing Bandit and returned to Broadway twice more, taking on acting roles in the 1948 Jerome Moross musical Willie the Weaper and a 1951 revival of Ibsen's Peer Gynt. Osato retired from performing shortly thereafter, dedicating much of her life to her family. She was married to architect and property developer Victor Elmaleh with whom she had two sons. Elmaleh died in November 2014, aged 95. In addition to her sons, she is survived by her three grandchildren.


















Next Column: January 6, 2018
Copyright: December 30, 2018 All Rights Reserved. Reviews, Interviews, Commentary, Photographs or Graphics from any Broadway To Vegas (TM) columns may not be published, broadcast, rewritten, utilized as leads, or used in any manner without permission, compensation and/or credit.
Link to Main Page
---
Laura Deni



For the snail mail address, please E-mail your request.
CLICK HERE FOR COMMENT SECTION