! >
Broadway To Vegas
  
 SHOW REVIEWS CELEBRITY INTERVIEWS GOSSIP NEWS

| | |
| --- | --- |
| | |
CELEBRITIES HONORED BY QUEEN - - WESTPORT COUNTRY PLAYHOUSE OFFERS LEGAL SEMINARS - - FANS BOO HENRY WINKLER IN PETER PAN - - JESSICA LANGE IN REEL PIECES - - GARTH BROOKS DONATES MEMORABILIA - - TOM STOPPARD SPEAKS - - NEW VENUE FOR CABARET ARTISTS - - AFFORDABLE HOUSING FOR ENTERTAINERS - - DONATE . . . Scroll Down


WESTPORT COUNTRY PLAYHOUSE OFFERS VOLUNTEER LAWYERS FOR THE ARTS (VLA) BOOTCAMP


Been ripped off by everyone who has professed to support your career?

On February 5 the Westport Country Playhouse in Westport, CT will be staging - not a play - but a comprehensive program about the legal and business issues that affect individual artists and individuals within organizations and cultural institutions.

Presented by the Volunteer Lawyers for the Arts (VLA), and supported in part by a grant from the National Endowment for the Arts, this program is for professionals within organizations, individual artists, and art students at all stages of professional development and will address artists' issues related to intellectual assets, contracts and liability.

Seminars scheduled to take place include;

Your Arts Business which will address threshold issues for arts professionals and organizations include deciding if, and when, to set up a formal legal entity for your activities, and deciding between the for-profit and not-for-profit corporate models.

Intellectual Property - If you create, perform or work with music, film, dance, theatre, literary material, visual artworks or graphic design, you are dealing with intellectual property assets. So, it's key for you to understand the law that governs these assets. This segment will cover the general standards for copyright protection; moral rights; registration; ownership and authorship; infringement and remedies; works for hire; fair use; licensing; and protection duration. This segment will also cover trademark law and the importance of policing and protecting your service and trademarks.

A conversation over lunch with Peter Rienecker, Esq., Vice President and Senior Counsel in Charge of Original Programming of Home Box Office, will consider issues in television and film with a focus on documentary and reality programming

Contract Basics will explain the standard for legally enforceable contracts, and will cover the additional terms that are recommended to be a part of your contracts (compensation, credit, control, performance standards and timing, default, termination, etc.). In addition, practical and strategic considerations of contract negotiations and drafting, and the rules by which courts construe and interpret contract provisions will be covered.

Participants will be able to attend one of the Lawyer Panels. Options include; Special considerations for Musicians; Special Considerations for Visual Artists/Graphic Designers/Illustrators; Special Considerations in Film/Video; Special Considerations for Nonprofit Board Members and Managers; Special Considerations for Theater/Dance.

All events take place at the Westport Country Playhouse.

Since 1969, Volunteer Lawyers for the Arts has been the leading provider of pro bono legal services, mediation services, educational programs and publications, and advocacy to the arts community in the New York area. Through public advocacy, VLA frequently acts on issues vitally important to the arts community in New York and beyond. As the first arts-related legal aid organization, VLA is the model for similar organizations around the world.

VLA provides legal and business services to artists and arts organizations in every discipline, including: acting, animation, architectural design, book making, choreography, composition, computer design, costume design, craft and folk arts, dance, directing, fashion, film, graphic design, literary arts, modeling, multi-media, music, photography, playwriting, poetry, printmaking, screenwriting, songwriting, theater, and visual arts.


ART AND ABOUT


BLOG.MODE: ADDRESSING FASHION is an exhibition at the Metropolitan Museum of Art made possible by Manolo Blahnik. As a living art form, fashion is open to multiple readings.

A vibrant reflection of contemporary culture, fashion - especially in its most avant-garde expression - affects us through its intense visual impact.

blog.mode: addressing fashion is the first in a series of shows designed to promote critical and creative dialogues about fashion. The exhibition presents some forty costumes and accessories dating from the eighteenth century to the present, all recent Metropolitan Museum acquisitions, and invites visitors to share their reactions online from computer terminals in the exhibition galleries.

Through April 13, 2008 at the Metropolitan Museum of Art in New York City.

REFLECTION OF A MAN: THE PHOTOGRAPHS OF STANLEY MARCUS

A French Waitress, Paris, France, 1961, Type-C print of negative. Photo by Stanley Marcus. Lent by Allison V. Smith, © Allison V. Smith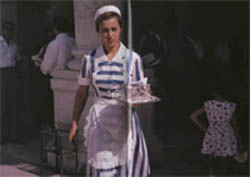 The Dallas Museum of Art will host a retrospective of photographs taken by department store magnate Stanley Marcus (1905–2002), a man who shaped the history of Dallas, the Lone Star State, and fashion in America.

Presented for the first time to a public audience, Reflection of a Man will consist of approximately forty works by the legendary Dallasite.

As president and CEO of Neiman Marcus, the store his father founded in 1907 and which celebrates its centennial this year, Marcus raised the bar for excellence in imaginative and innovative marketing and the presentation of fashion and luxury goods. His pioneering combination of art, music, festival, advertising, and extravaganza advanced store sales and provided community-wide education.

But while his public passions and civic contributions are well known, Mr. Marcus had a deeply committed artistic side known only to family and friends.

"Reflection of a Man will survey the photos that Stanley Marcus took over decades, documenting his travels, international commerce, and his colleagues, family, friends, and hometown," said Dr. William Keyse Rudolph, The Pauline Gill Sullivan Associate Curator of American Art at the Dallas Museum of Art. "He was continually exploring the possibilities of new technologies and the language of color and pattern."

As a trustee of the Dallas Museum of Art for more than sixty years, Marcus also dramatically influenced the Museum's collections, donating more than three hundred works of art in all media across many curatorial areas. He fostered a passion for traditional and modern Latin American art, leading him to provide the foundations for the Museum's present strengths in these realms.

Reflection of a Man: The Photographs of Stanley Marcus will be on view at the Dallas Museum of Art January 2 through March 30.


ENTERTAINMENT COMMUNITY AFFORDABLE HOUSING


In response to the need for affordable housing, The Actors Fund and Common Ground Community have joined forces to develop a unique, 217-unit residence for single adults in the heart of downtown Brooklyn. Half of the building will target individuals affiliated with the performing arts & entertainment industry, and half will house formerly homeless individuals living with HIV/AIDS or mental needs.

Each apartment is newly constructed, and has a private bath and full kitchen. Upon completion of the building's construction, amenities at Schermerhorn House will include a 24/7 security staff, coin-op laundry facility, fitness room, computer lab, and numerous indoor and outdoor spaces for relaxation including a rooftop garden.

Schermerhorn House will also house 2,000 square foot state-of-the-art performance space and multipurpose room. Residents and community arts organizations may use this space for rehearsals, performances, films, and exhibitions, enriching the vibrant and growing Brooklyn arts culture.



Broadway To Vegas is supported through advertising and donations. Priority consideration is given to interview suggestions, news, press releases, etc from paid supporters. However, no paid supporters control, alter, edit, or in any way manipulate the content of this site. Your donation is appreciated. We accept PAYPAL. Thank you for your interest.


SPREADING THE WORD


WASHINGTON NATIONAL OPERA FAUSTUS The Washington Opera and the Shakespeare Theatre Company compare excerpts from Faust on January 9, 2008 as part of the Happenings at the Harman which brings the community up close and personal with the performers and performances at the Harman Center for the Arts as well as throughout the metro-District of Columbia community. Held on Wednesdays, these are free conversations and performances.

JESSICA LANGE takes part in Reel Pieces presented by the 92nd Street Y

The event will screen the film Bonneville which co-stars Kathy Bates and Joan Allen followed by the discussion with the award winning actress.

Acclaimed for her work in such films as Tootsie, Frances, Sweet Dreams, Music Box, Cape Fear, Blue Sky - for which she won an Oscar for Best Actress - Rob Roy and Big Fish, Jessica Lange has also made her mark on stage with A Streetcar Named Desire.

In Bonneville, three women take a road trip to deliver the ashes of one of their husbands to his resentful daughter.

Dr. Annette Insdorf, the director of undergraduate film studies at Columbia University, again presents this popular and prestigious series of film screenings and onstage interviews with major film artists.

The sold out event takes place Wednesday, January 9, at the Kaufmann Concert Hall in NYC.

PLAYWRIGHT TOM STOPPARD will speak at a San Francisco American Conservatory Theater as part of the Koret Visiting Artists Series. "I'm always thrilled to keep the dialogue going with one of our favorite playwrights in the world," said ACT Artistic Director Carey Perloff, "and I especially look forward to talking about his remarkable new play Rock 'n' Roll, which is so fascinating and so close to his own life."

Stoppard shares a long and rich history of creative collaboration with Perloff and A.C.T. Says Stoppard, "I have been an A.C.T. playwright (as I like to think of it) for over three decades." The partnership between playwright and theater has traversed six productions directed by Perloff, including last season's Travesties and the American premieres of Indian Ink and The Invention of Love.

The conversation is expected to focus on Stoppard's latest hit play, Rock 'n' Roll, a powerful look at music, culture, and politics in the Czechoslovakia of the Prague Spring and beyond. The play opened last year to rave reviews in London and is currently playing at the Bernard B. Jacobs Theatre on Broadway.


SINGER-SONGWRITER GARTH BROOKS DONATES MEMORABILIA
Garth Brooks donating memorabilia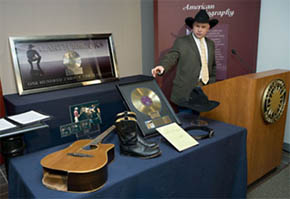 America's top-selling solo artist, Garth Brooks, has donated objects from his extensive musical career to the Smithsonian's National Museum of American History.

The Brooks collection joins those of other American music legends, including Patsy Cline, Ray Charles and Duke Ellington.

Brooks presented the museum with his first gold record and cassette he received for the 1989 album Garth Brooks; handwritten lyric sheets for the song Beaches of Cheyenne, which shows his revisions; a Takamine brand guitar, smashed by the artist during his first NBC television special, This Is Garth Brooks, filmed in Dallas in September 1991; elements of a typical stage outfit, consisting of a Mo' Betta shirt, black Wrangler jeans, black elephant-skin cowboy boots, a belt and a black Stetson Tyler cowboy hat with a label on the interior brim reading "made especially for Garth Brooks."

The donation also included the plaque for the special Career Award the Recording Industry Association America gave Brooks in recognition of his status as the new top-selling solo artist in recorded history with 123 million albums sold.

"Garth Brooks is a pivotal figure in contemporary music and his achievements, both commercial and artistic, are remarkable," said museum director Brent D. Glass. "We are pleased to welcome his donation to the museum's music and entertainment collections."

Brooks has enjoyed one of the most successful careers in popular music history, with some 70 hit singles, 15 charted albums, four albums exceeding 10 million in distribution sales and more than 123 million albums sold in the United States alone.

Because the museum is closed for major renovations, a selection from the new Garth Brooks collection will be on temporary display in the museum's Treasures of American History exhibition at the Smithsonian's National Air and Space Museum beginning in January 2008.

The National Museum of American History collects, preserves and displays American heritage in the areas of social, political, cultural, scientific and military history. Documenting the American experience from Colonial times to the present, the museum looks at growth and change in the United States.

The free event, which requires a ticket, takes place on January 5, 2008.

QUEEN ELIZABETH'S NEW YEAR HONOURS

Kylie Minogue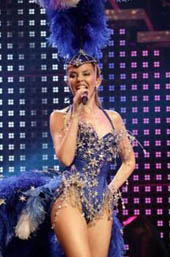 have been announced and they include several within the entertainment industry.

Pop Princess and former Australian soap queen, Kylie Minogue, 39, whose brave battle with breast cancer inspired millions, said she is "deeply touched" to get an OBE in the Queen's New Year Honours.

The Grammy award winning Kylie has sold more than 60 million records worldwide. In 2005 she was diagnosed with breast cancer, underwent chemotherapy and shortly thereafter returned to performing.

Also on the Honours List:

Michael Parkinson, 72, has just retired as probably the most successful and prolific talk show host in British TV history. He receives a knighthood.

Sir Ian McKellen, 68, the Shakespearean actor, said he was honored to join an Order which included such distinguished practitioners of the arts. "It is particularly pleasing that 'equality' is included in my citation," he added of becoming a Companion of Honour.

A CBE goes to Julie Walters, 56, one of Britain's most versatile actresses. Among her best-known roles was Mrs. Overall in Victoria Wood's spoof soap, Acorn Antiques.

There is a CBE for actor Leslie Phillips, 83, famous for his seductively drawled catch-phrase "Hellooo" and as a veteran of the Carry On films.

The larger-than-life actor Richard Griffiths, 60, who made his name in the TV series, Pie in the Sky, gets an OBE.


OTHER PEOPLE'S MONEY


FEINSTEIN'S AT THE SHAW

Michael Feinstein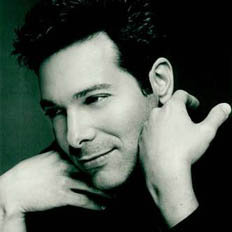 is a new venue for cabaret artists. American performer Michael Feinstein is establishing a branch of his Manhattan hotspot Feinstein's at Loews Regency in London. Feinstein has entered into an arrangement to take cabaret artists to the 450-seat Shaw Theater in London under the name Feinstein's at the Shaw.

Feinstein, a four-time Grammy nominee, will inaugurate the series himself, with a show called An American in London, from Jan. 6 through Jan. 11.

In a posting on his own website Feinstein explained; "The vision for the Shaw will be similar to its New York counterpart and will present many of the multi-generational artists who are best appreciated in a more intimate theatrical setting, but it will also have a more Euro-centric flavor. We plan to present a Songwriters' series, a Legends series and evenings of special tributes that will run the gamut of all different types of good music. In New York, many performers play Feinstein's because they feel that the large cavernous spaces in which they are often invited to play separates them from their fans and precludes the essential artist/listener connection. The Shaw is only 450 seats and there truly isn't a bad seat in the house."

The Shaw Theater is part of the Novotel London St. Pancras Hotel.



PETER PAN a Pantomime extravaganza starring Henry Winkler as Captain Hook, Clare Buckfield as Peter Pan and Andy Collins as Smee.

2000 screaming children nightly hiss and boo Winkler in a British tradition, which brings pantomime to the stage every holiday season. In England a panto is an art form which dates back to the 19th century.

Winkler is performing two shows a day, six days a week. While most actors cringe at the thought of being booed, Winkler is loving every hiss.

Fly away on a spectacular journey of wonder and excitement into the magical world of Neverland. Join Peter, Wendy and the Lost Boys in their thrilling adventure to save Tinkerbell from the villainous Captain Hook and their crew of dastardly pirates.

Performances until Sunday, January 13, 2008 at the New Victoria Theatre in Woking, England.

PRINCESS IDA The eighth collaboration between Gilbert & Sullivan, Princess Ida (or Castle Adamant), first opened in London in 1884 and featured operetta's first feminist leading character.

Based on English poet Alfred Tennyson's 1847 poem The Princess: A Medley, the operetta satirizes feminism, women's education and evolution – all controversial topics in Victorian England - and also ridicules chauvinistic male attitudes of the time. In 1870, W.S. Gilbert wrote a farce, The Princess, based on this material and reused a large portion of the dialogue for his Princess Ida libretto.

Continuing in the vein of Patience and Iolanthe, Princess Ida centers on the war between the sexes – the similar theme being the introduction of lusty males into a tranquil world of women, bringing "mortal love" and thus disrupting the women's loftier ambitions.

Keith Jurosko as King Hildebrand, Michael Scott Harris as Cyril, Stephen Quint as King Gama, Dianna Dollman as Lady Blanche, and Kimberly Bennett as Melissa.

The NYGASP productions will have costumes designed by Gail J. Wofford; lights designed by Sally Small, and scenery by Artistic Director Albert Bergeret.

This production, which opens January 4, kicks off the G&S Fest 2008 on the great stage of New York's historic City Center.

IN THIS CORNER a world premiere by Steven Drukman. Directed by Ethan McSweeney.

In 1938, there was no bigger sporting event than the bout between German boxer Max Schmeling and American "Brown Bomber" Joe Louis. World War II is about to change how Americans view the world around them and this fight elevated Louis from African-American hero to All-American icon.

In 1970, the two men reunite in the most unlikely of places: a psychiatric ward. The Cassius Carter Centre Stage becomes the ultimate arena and every seat is ringside as the decisive battle begins – for honor, country, and for self-respect.

Starring; Katie Barrett, Rufus Collins, David Deblinger, Dion Graham, John Keabler, T. Ryder Smith and Al White.

Set Design by Lee Savage. Costume Design by Tracy Christensen. Lighting Design by Tyler Micoleau. Sound Design by Lindsay Jones. Stage Manager is Diana Moser.

Opening January 5, 2008 at The Old Globe in San Diego, CA.

LA BOHEME by Puccini.

Life may not be easy, but it is beautiful in this tale of young love in Paris. Ever since its first performances Puccini's La bohème has been adored. A chance meeting by moonlight, a street-side café and the artists' garret – they all come alive through Puccini's music, which delicately captures love at first sight, youthful exuberance and the sorrow of loss. This really is musical storytelling at its best.

Opera Australia presents a bohème for now – romantic as ever, but with the buzz of a contemporary setting and an outstanding cast. Let yourself be carried away by the soaring voices of some of Australia's finest artists under the baton of brilliant young Italian Giovanni Reggioli.

Directed by Simon Phillips. Set and costume design by Stephen Curtis. Lighting design by Matt Scott. Sydney Opera House in Sydney, Australia.

TOO MUCH LIGHT MAKES THE BABY GO BLIND 30 plays in 30 minutes created by Greg Allen, written, directed and performed by The Neo-Futurists.

From their theater above a Chicago funeral home, this long-running late-night sensation has been - continuously running since the Reagan administration - is an ever-changing attempt to perform 30 plays in 60 minutes. The Neo-Futurists are masters of creating funny, personal, abstract, political and poignant plays – and with audiences deciding on the random order of those plays, every performance is a unique experience.

The Neo-Futurists have toured from San Francisco to Romania, won the coveted Fringe First Award at the Edinburgh Festival, taught Artistic Residencies based on their unique performance aesthetic at theaters such as Actors Theater of Louisville and Universities around the country. Their acclaimed play 43 Plays for 43 Presidents was performed for President Jimmy Carter (he liked it!)

January 4-13, 2008 at Woolly Mammoth Theatre in Washington, D.C.


| | | |
| --- | --- | --- |
| | | |
WHO'S WHERE


OPERA AUSTRALIA'S NEW YEAR'S EVE GALA a sold out pre-opera dinner followed by a performance led by Giovanni Reggioli, Emma Matthews, Rosario La Spina, Milijana Nikolic and José Carbó, with the Australian Opera and Ballet Orchestra - a concert of operatic greats. The Midnight Party swings into action after the concert, with food, drinks and dancing to the smooth sounds of the Mell-O-Tones in the Northern Foyer, where the VIPs will have a spectacular view of the spectacular fireworks finale. Concert Hall Sydney Opera House in Sydney, Australia.

REQUIEM Tomas Luis de Victoria's 1605 Requiem is a stunning masterpiece by the greatest Spanish composer of the late Renaissance. Passionate, refined, and distinctly Spanish. Led by Philip Cave with Sally Dunkley and members of ORPHEUS, the workshop will study and sing movements from Victoria's 1605 setting of the Office of the Dead, together with works by his contemporaries. This work will resound in the great space of Washington National Cathedral. Saturday, January 5, 2008.

MICHAEL FEINSTEIN rings in the new year with shows Sunday, December 30 and Monday, December 31 at Davies Symphony Hall in San Francisco. (see above for news on Michael Feinstein's latest adventure)

ELAINE STRITCH begins the New Year by performs her delightful Elaine Stritch: At Liberty show at the Café Carlyle in Manhattan for three weeks beginning January 1.

OZZY OSBOURNE on stage Thursday, January 3 at the Cumberland Co. Civic Center in Portland, ME. On Saturday the show is at the Verizon Center in Washington, D.C.

TRANS-SIBERIAN ORCHESTRA performs their holiday show Monday, December 31 at the BJCC Arena in Birmingham, AL and at the Quikcen Loans Arena in Cleveland, OH. On Thursday the two groups can be enjoyed at the Erie Civic Center in Erie, PA and at the Peoria Civic Center Theater in Peoria, IL. Friday finds them at the I Wireless Center in Moline, IL and at OnCenter in Syracuse, NY. ON Saturday they are on stage at the Alliant Energy Center Memorial Coliseum in Madison, WI and at the Wachovia Arena at Casey Plaza in Wilkes-Barre, PA.

NATALIE MERCHANT makes he first live appearance in four years when she takes to the stage January 4 at Club Hiro in New York.

THE KINGSTON TRIO opens a two night stand Friday, January 4, 2008 at the Woodruff Arts Center in Atlanta, GA. Next Sunday, January 6, they perform at Newberry Opera House in Newberry, SC.

WESLA WHITFIELD offering Broadway tunes, movie songs and Hit Parade numbers, accompanied by her musical partner, pianist Mike Greensill. Through December 31 and January 4, 5, 6, 19 and 20 - her 27th record breaking run at San Francisco's Empire Plush Room.

LA BOTTINE SOURIANTE AND LE VENT DU NORD Vermont favorites La Bottine Souriante in a double bill with Québec neighbors and protégés Le Vent du Nord. The nine spectacular musicians and one high-stepping dancer of La Bottine Souriante have revitalized Québécois musical heritage, fusing the high-energy folk music of France, Scotland, and Ireland. Entertains Saturday, January 5, at the Flynn Center for the Performing Arts in Burlington, Vermont.

THE SPICE GIRLS begins a two-week engagement at the 02 Arena in London on Wednesday, January 2.

HANNAH MONTANA/ MILEY CYRUS Best of Both Worlds Tour continues with a show Thursday, January 3, at the Quicken Loans Arena in Cleveland. On Friday the show is at the Mellon Arena in Pittsburgh while the performance takes place Saturday at the Boardwalk Hotel in Atlantic City.




FINAL OVATION


OSCAR PETERSON

Oscar Peterson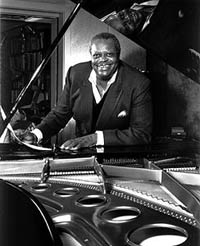 winner of eight Grammy Awards, died at the age of 82. His death was confirmed on Christmas Eve by Hazel McCallion, mayor of Mississauga, Ontario, the Toronto suburb where Peterson lived. The Canadian Broadcasting Corp. reported that he died on Sunday, December 23.

Peterson's illustrious career spanned seven decades. The jazz virtuoso performed with some of the biggest names in jazz, including Ella Fitzgerald, Count Basie and Dizzy Gillespie. He is also remembered for touring in a trio with Ray Brown on bass and Herb Ellis on guitar in the 1950s.

A member of the International Jazz Hall of Fame, he received a Lifetime Grammy in 1997.

In 2005 he became the first living person other than a reigning monarch to obtain a commemorative stamp in Canada, where he is jazz royalty, with streets, squares, concert halls and schools named after him. Born on Aug. 15, 1925, in Montreal, Canada and became a teen sensation playing in dance bands and recording in the late 1930s and early 1940s. He received his international break when he took to the stage as a surprise guest at Carnegie Hall in 1949, after which he began touring the United States and Europe.

Peterson suffered a stroke in 1993 but within a year he was back on tour, recording Side By Side with Itzhak Perlman.

He made a final posting to his website on Wednesday, November 28.

MICHAEL KIDD the five time Tony Award winning choreographer died at his home in Los Angeles on Sunday, December 23, of cancer. He was 92.

He earned Tony Awards for: Finian's Rainbow in 1947, Guys and Dolls in 1951, Can-Can in 1954, Li'l Abner in 1957 and Destry Rides Again in 1960.

His film work included The Band Wagon, Where's Charley, Hello Dolly! and Seven Brides for Seven Brothers. With no Academy Award category for choreography, in 1996 he received a special Academy Award "in recognition of his services to the art of dance in the art of the screen."

In 1982, he was nominated for an Emmy Award for his contribution to the television special Baryshnikov in Hollywood.

He is survived by his second wife, the former dancer Shelah Hackett; his daughters Kristine Kidd and Susan Kidd, both from his first marriage, to dancer, Mary Heater; and two children from his second marriage, Amy Kidd and Matthew Kidd.

BEVERLY ALLEN

Beverly Allen appearing in the Fabulous Palm Springs Follies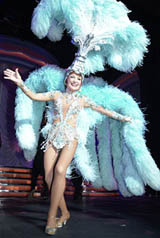 professional dancer who joined the Fabulous Palm Springs Follies at age 80 and at 87 was the oldest showgirl regularly performing in a chorus, according to the 2005 Guinness World Records, died last Sunday. She was 90. Allen, of Tarzana, died of pneumonia at Northridge Hospital Medical Center.

"Beverly Allen was . . . a bright and sparkling gem of a dancer," Riff Markowitz, producer of the Palm Springs Follies, said in a statement Wednesday. "She reigned supremely over nine three-hour performances a week," Markowitz said.

Born Nov. 4, 1917, in Chicago, Allen joined the Merriel Abbott Dancers in the 1930s. The company performed nightly at the Empire Room in Chicago's Palmer House Hotel with music by big band leaders such as Tommy Dorsey and Eddy Duchin. During World War II, she toured with the USO entertaining troops stationed in Europe.

She is survived by daughter Lora Le Maire, Donna Victor, and a grandson, Robert Victor.

GAR CAMPBELL 64, died early Thursday at Cedars-Sinai Medical Center in Los Angeles after a three-year battle with cancer, said Marilyn Fox, the Pacific Resident Theatre's artistic director and Campbell's companion of 27 years. Campbell was an actor and director who over the last 40 years was called a linchpin of two of Los Angeles area's most respected small stage companies, Company Theater and the Pacific Resident Theatre in Venice, CA.

During the past four years he was also a visiting assistant professor in UCLA's theater department.

In an interview with Broadway To Vegas, ( See Broadway To Vegas column of May 9, 2004 ) Fox referred to Campbell: "He is the spine when I am not there. I wouldn't be able to balance this without him."

A memorial celebration is scheduled for Jan. 12 at noon at the Pacific Resident Theatre.

BILL STRAUSS founder of the Capitol Steps satirical group died of pancreatic cancer Dec. 18 at his home in McLean, Va. He was 60. Born in 1947 in Chicago and raised near San Francisco, Strauss was a Capitol page during his junior year in high school. He moved to Washington with his wife in 1973 after getting his master's from Harvard's John F. Kennedy School of Government. He worked for various government agencies and co-wrote two books before joining the staff of Sen. Charles Percy (R-Ill.) and landing as chief counsel and staff director of the Senate subcommittee on energy, nuclear proliferation and government processes.

In December 1981, as Percy staffers kicked around ideas for the office Christmas party, they thought about doing a Nativity scene. But, as Strauss used to say, in all of Congress they couldn't find three wise men or a virgin. Instead he teamed with Elaina Newport, a college music major who played piano, and a few others and worked up skits that poked fun at newly inaugurated President Reagan ("Workin' 9 to 10") and administration appointees such as Interior Secretary James Watt ("Mine Every Mountain.") They took their name from the spot famously used for a midnight tryst by Rep. John W. Jenrette (D-S.C.) and his wife, Rita.

Reagan heard about the Capitol Steps and invited them to the White House to entertain members of Congress, instructing them: "Don't make fun of Congress. Just make fun of me."

For years Strauss required not only that all troupe members keep a day job but that all those jobs had to be on Capitol Hill. By the late '90s the Steps had grown far beyond their congressional confines and become a $3-million industry with more than 40 employees performing on radio, television and around the country. The Capitol Steps was even produced off-Broadway.

He wrote or co-wrote three musicals and nearly a dozen books, including (with Neil Howe) the seminal Generations, in which he discovered cyclical characteristics in American history that, he argued, shed light not only on the past but on the future. Strauss is survived by his wife of 34 years, Janie Strauss; three daughters, a son and a granddaughter.

Next Column: January 6, 2008
Copyright: December 30, 2007. All Rights Reserved. Reviews, Interviews, Commentary, Photographs or Graphics from any Broadway To Vegas (TM) columns may not be published, broadcast, rewritten, utilized as leads, or used in any manner without permission, compensation and/or credit.
Link to Main Page
---
Laura Deni


CLICK HERE FOR COMMENT SECTION