! >
Broadway To Vegas
  SHOW REVIEWS     CELEBRITY INTERVIEWS     GOSSIP     NEWS 
FRANKIE LAINE DESERVED A BETTER CLOSING CURTAIN
Frankie Laine deserved a better exit. Perry Como quietly retired while on top. So did Johnny Carson. Frank Sinatra was permitted to stay on stage a decade too long and Frankie Laine should not have been permitted to open last week at the Suncoast Resort in Las Vegas.

Don't blame the legendary singer. Blame the handlers.

A shadow of his former self, he couldn't sing, admitted his memory wasn't good and finally offered the customers their money back.

I've known Frankie for thirty-five years. He's 88 and underwent quadruple bypass surgery in 1986. He had a second by pass operation in 1990. The curtain coming down should have been elegant - not customers clamoring for their money back

Being gracious on and off stage was always important to Laine. To be permitted to take center stage when he was obviously ill was tragic. It's just a fact of life that many events can cause a person's ability to function to become impaired. Just because there is a performance contract doesn't mean there isn't an escape clause. Sinatra used to walk out of a show for no reason.

Laine had some good ones.



The video of Frankie Laine performing live at the Suncoast a year ago may turn into a collector's item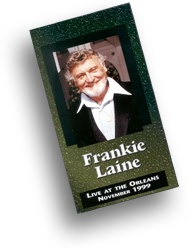 He's never recovered from a bout of pneumonia that first grabbed him more than a year ago. Being 88 years ago ups the odds that anything can happen. That doesn't mean you have to follow somebody around to see if they are still breathing. But, it does mean that changes should be noticed. Pneumonia takes its toll on anybody who gets it. That places the onus upon the people in charge not to permit the public humiliation that repeatedly took place this past week to occur. Laine shouldn't have been allowed to even open.

He never made it through the first show - there was an overture that lasted almost a half hour. Then Laine appeared. The audience was visibly horrified to see how gaunt he looked. After a couple of coughs and an inability to sing - Laine announced that the people would get their money back.

Why was this man then permitted to return to the stage the next night?

A parent isn't going to permit a five year with a fever of 103 to attend their best friend's birthday party just because the whiny kid wants to go. When it comes to entertainment, the responsibly of the percent people - those who financially profit from a star being up there - should be held responsible when the star with a class act image suddenly turns into side show material. Warnings that Laine wasn't capable of performing were ignored.

As recently as 1996 Laine gave a performance to remember when on June 12 he made his first New York appearance in more than 20 years, singing Cry of the Wild Goose at the 27th annual Songwriters Hall of Fame Awards ceremony at the New York Sheraton Hotel. Laine received a Lifetime Achievement Award. "Surprised ya, huh?" he said to the applauding audience, then added "Surprised myself."

He moved on to That's My Desire, the haunting We'll Be Together Again - which he co-wrote - and the dramatic Jezebel, and several times brought the audience to its feet.

Back in the late 60s early 70s, when Frankie played Las Vegas for weeks at a time, he'd come over for dinner several times a week. The barrel chested performer was always worried about his weight. I'd try out new recipes on him.Then he'd take the leftovers back to his hotel room. I used to accuse him of being too cheap to buy his own food. He'd laugh and say he just liked my cooking

He and his late wife, Nan, had a pact that they'd never be away from each other longer than two weeks at a time. I'd say to Nan - Your husband is eating me out of house and home.

"That's fine", she'd laugh. "I know where he is and I know you're not feeding him junk food. I have the worst time with him at home. He wants to lie on his stomach in bed and eat right before he goes to sleep. That's not good for you and I tell him not to eat before he goes to sleep. Then I hear him snoring and I know I've been talking to myself."

If Nan thought sometimes she was talking to herself, Frankie was affable when it came to talking to the press.

He once told me that his most embarrassing moment was when he was doing a Today Show interview and while walking to the studio a gusting New York wind blew off his toupee. An aide rushed into the street to pick it up. Quickly Laine raced into the nearest alley and - without benefit of a mirror- used some surgical adhesive that he always carried to reapply the toupee -- only he didn't get it slapped back in the right location. "Because of my having to stop and put the toupee on again, I was almost late for the interview. I raced on and I didn't realize until afterwards that there was this red line on my forehead where the toupee had been. A line of skin had been ripped away when the toupee blew off. The really nice guy interviewing me kept staring at my forehead and I couldn't figure out why."

If he considered you a friend he'd show you the toupee collection, but you first had to promise not to touch anything.

"I have everything laid out just so. - one inch apart." There would be tweezers, scissors, glue, glue remover, and assorted grooming needs - all meticulously arranged. The first thought that came to mind was that Laine would have made a great surgeon or operating room assistant.

His father had wanted him to be a pharmacist.

Born in the Italian section of Chicago on March 30, to Anna and John LoVecchio, who were both from the village of Monreale in Sicily.

Laine first sang in the choir of Chicago's Immaculate Conception Church. He sang professionally for the first time when he was 15 and a student at Chicago's Lane Technical High School. While making his way into show business he worked at such assorted jobs as office boy, bookkeeping, singing waiter, shipping clerk, auto salesman, machinist and songwriter, and dance instructor.

At the age of 17, Frank Paul LoVecchio left home to try his luck as a marathon dancer. This fad of the depression years was a tough way of keeping body and soul together, but Laine stuck with it and eventually he and a partner, Ruth Smith, met the all-time marathon dance record in Atlantic City, New Jersey. They danced for a total of 3,501 hours over 145 consecutive days, and split a grand prize of $1,000 for their efforts

A good seventeen years went by before Frankie was discovered by famed songwriter Hoagy Carmichael at Billy Berg's, Jazz Spa on Hollywood's Vine Street, which as a hangout for musicians. In a matter of weeks Frankie recorded his first hit, That's My Desire, and was on his way with a mighty assist from Los Angeles disc jockey Al Jarvis.



ELVIS PRESLEY at the NEW FRONTIER in Las Vegas was a disaster. FRANKIE LAINE told him one day he'd make it in Vegas.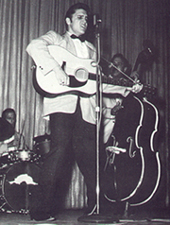 In 1937 Frankie was introduced to Perry Como; Como was impressed by Laine's style and, when he left the Freddie Carlone's Band to join Ted Weems, Como recommended Frankie as his replacement (See. Broadway To Vegas column of August 24, 1998)

Laine was one of the first pre-Elvis Presley singers to fully grasp the relevance of black blues and urban swing.

It was Laine that encouraged Presley not to let a bad Vegas gig depress him. "I sat next to Elvis - for maybe fifteen minutes - I remember he was performing right across the street from me, and it was the first time he ever played there. Everybody said he bombed and he was upset - really depressed about that. I went over to him and sat down and I told him the day would come when he'd be well received in Las Vegas. He didn't think he'd ever make it in Vegas. He said - not like you. I'll never be as big in Vegas you are. I told him he had animal magnetism on stage. I knew I never had that and I told him so. I was always too conservative. I was never ostentatious or flamboyant. And I never had my clothes taken off by screaming fans. He laughed at that. I told him the day would come when he'd do just fine in Vegas."



FRANKIE LAINE was the first entertainer to be photographed on a Las Vegas stage. The photograph was used to promote Las Vegas around the world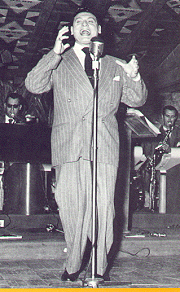 Laine also did just fine in Vegas. He was used to promote the town. In 1949 Laine was starring at the El Rancho Vegas, appearing in the hotel's Opera House Theatre Restaurant. Laine had the distinction of being the first entertainer to be photographed on stage by the city's publicity agency which was then called the Desert Sea News Bureau - later changed to the Las Vegas News Bureau. The photograph, taken by Joe Buck, was shipped to New York for distribution around the world. At that time Vegas had only 20,000 residents and the photograph of Laine on stage was credited as having launched one of the town's most successful and enduring public relations campaigns.

Laine was involved with a lot of "firsts." With a 1953 Warner Brother's production, Blowing Wild, Laine started something different: he became the first and most successful of the singers to be identified with title songs.

He's performed the title songs for seven motion pictures, most recently in 1974, Mel Brooks Western farce, Blazing Saddles. On television, Laine's featured recording of Rawhide has become one of the most popular theme songs of all time.



FRANKIE LAINE being presented to Queen Elizabeth II and Princess Margaret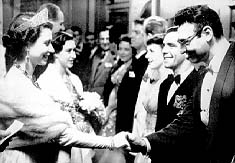 In 1953 his stirring rendition of I Believe topped the British charts and stayed at number one for eighteen weeks, an unbeaten performance that even The Beatles never matched. Along the way he amassed 21 gold records.

His impeccable musicianship and taste kept him an international favorite for over four decades.

Frankie Laine became a musical tradition.

He deserved better than what was permitted to happened to him last week in Las Vegas.



Broadway To Vegas is supported through advertising and donations. Priority consideration is given to interview suggestions, news, press releases, etc from paid supporters. However, no paid supporters control, alter, edit, or in any way manipulate the content of this site. Your donation is appreciated. We accept PAYPAL. Thank you for your interest.


SWEET CHARITY

THE ESPY AWARDS and GREG MADDUX

GREG MADDUX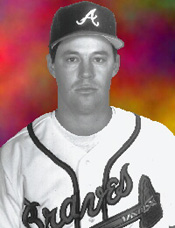 have joined forces to benefit Las Vegas charities through a golf tournament tied intro next years ESPY Awards, which take place February 12 at the MGM Grand, Las Vegas.

The EPSY Awards honor athletic accomplishments and are hyped as the Academy Awards for the sports world. They have been involved in charity work since their inception in 1963.

Maddux hopes to raise a high six figure amount in the golf outing, which will attract celebrities from sports, music, television and movies.

The proceeds will go to the Southern Nevada chapter of the Candlelighters, whose children are battling cancer and Safe Nest, which helps victims of domestic violence.

A HOLIDAY CABARET/OPERATION SANTA CLAUS a charity started by Postal Service Workers will feature Daisy Eagan, Judy Kaye, Paige Price, Kim Cea, Spider Saloff, James Beaman, Mario Cantone, Sal Viviano and more performing. Presented by Jamie deRoy & friends, the festivities will be held at the West Bank Cafe's Laurie Beechman Theater on December 4. There is a $25 cover and a one-drink minimum.


APPLAUSE, APPLAUSE

BERNADETTE PETERS, DIANA ROSS, B.B. KING, and the late TITO PUENTE will be honored by NARAS, the National Academy of Recording Arts and Sciences. Their just due takes place December 5.

PLACIDO DOMINGO will sing with the six winners of Operalia 2000 on December 15 at UCLA'S Royce Hall. All six winners - Isabel Bayrakdarlan of Canada, Virginia Tola of Argentina, He Hul of China, Danill Shtoda of Russia, Konstyantyn Andreyev of the Ukraine, and Robert Pomakov of Canada - will sing with Domingo.

RANDY NEWMAN the singer/songwriter will receive the Century Award at the Billboard Music Awards on December 5 in Las Vegas. In addition to his singles Short People and I Love LA he has scored several films including Ragtime, The Natural, Avalon and Toy Story.


CURTAIN DOWN - AND NOT A MINUTE TOO SOON

At the Copa will close in January at the Rio Hotel in Las Vegas and David Cassidy will play off the remaining second year of his two year contract with Harrah's entertainment, Inc. performing concerts at a variety of Harrah venues

The multi-talented Vegas resident was a smashing success when he starred in EFX at the MGM Grand. He returned to Vegas after starring on Broadway in Blood Brothers. Since then he's been plagued by a variety of entertainment problems

His production of The Rat Pack is Back received the ire of Tina Sinatra representing the Sinatra estate and lawsuits are pending. The production switched hotels and is currently playing at the Sahara Hotel.

Cassidy then opened At The Copa a pseudo Broadway styled musical in which Cassidy and Sheena Easton play nightclub singers. Cassidy co-starring with Easton has always been the production problem. Cassidy and Easton don't work well together - which is an incredibly polite way of describing their relationship

The show will close January 21


PETE n' KEELY began previews last night at the John Housman Theatre NYC. It's a comic musical about a divorced "singing sweethearts" couple reuniting for a TV special. Sally Mayes and George Dvorsky co-spar.



SALLY MAYES as an Eydie Gorme character

It's 1968! Tune in as America's singin' sweethearts - Pete Bartel and Keely Stevens - reunite for a live television special re-living their illustrious musical career on TV, in Las Vegas showrooms, and at the top of the hit parade. The only catch - they haven't spoken since their big breakup at Caesar's Palace five years ago.

The concept is a hoot - a cross between Sonny and Cher, Steve and Eydie, Kiss Me Kate, and Forever Plaid.

Conceived by James Hindman, Mark Waldrop and Patrick Brady, and written by Hindman. Pete 'n' Keely stars Tony nominee Mayes and George Dvorsky as the singing duo who find themselves back on the roller coaster that got them where they are today...divorced!



GEORGE DVORSKY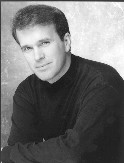 The score of Pete 'n' Keely includes new material and standards from the 1950s and 60s which facilitate the stories of the protagonists' careers and relationship. Singing of those swing tunes permit the protagonists' hidden emotions to surface. Stifled emotions and words kept silent suddenly in a poignant yet funny way - surface.

The musical numbers include many Steve & Eydie hits Besame Mucho, Burke and Van Heusen's But Beautiful, Fever, Rodgers and Hart's Lover, Steve Allen's This Could Be the Start of Something Big, plus new songs by Brady and Waldrop, including Kid Stuff, Tony & Cleo - which is a sendup of Antony and Cleopatra), Too Fat to Fit, Wasn't It Fine, Have You Got a Lot to Learn, Hello, Egypt!, and more.

Mayes' longtime cabaret collaborator, Patrick Brady, who recently served as musical director and conductor for Fosse, contributed original music and serves as arranger and musical director.



BOB MACKIE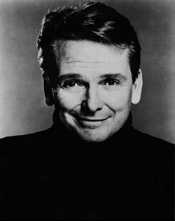 There are women whose social lives have been totally altered by just donning a Bob Mackie gown. His creations put the cherry on the Vegas sundae back in the days when Vegas had a certain pizzazzy elan. Mackie who is also noted for putting the glitz on Cher, Carol Burnett and Bernadatte Peters has glamorously designed the production.

Also on board is legendary scenic designer Ray Klausen, known for Night of 100 Stars; Academy, Emmy, and Tony Award Shows.

Steven Asher, David W. Unger and Avalon Entertainment are the producers for this production in which Mayes and Dvorsky have starred since it was first staged in Springfield, MA, last May.

Mayes was nominated for a Tony Award for playing Ilona in the revival of She Loves Me, and introduced "Miss Byrd" in the Maltby and Shire revue, Closer Than Ever. She won a Theatre World Award for Cy Coleman's Welcome to the Club. Her very first solo album was The Dorothy Fields Songbook. Her other albums include Our Private World: The Comden and Green Songbook, The Story Hour, and her latest Boys and Girls Like You and Me.

Dvorsky's Broadway credits include The Scarlet Pimpernel, Gentlemen Prefer Blondes, Passion, Marilyn: An American Fable, and The Best Little Whorehouse in Texas. The show officially opens December 14.

LARRY GATLIN starring in THE CIVIL WAR will be staged at The Capitol Theater, Salt Lake City April 17-22. Tickets are now on sale.

SHOW BOAT the national tour set to dock at Kingsbury Hall in Salt Lake City February 27-March 4. Tickets are now on sale.

MAMMA MIA! a new musical headed for Broadway, based on the songs of Abba, is now playing at the Orpheum Theatre, San Francisco through January 7.

KATHLEEN TURNER IN TALLULAH a play by Sandra Ryan Heyward, directed by Michael Lessac will be at the Curran Theatre, San Francisco January 17-February 11.

STOMP puts their collective feet down at the Marines Memorial Theatre, San Francisco January 2-March 11.

FOREVER TANGO opens Dec. 20 at the Theatre on the Square, San Francisco. Performances through December 31.

DINNER WITH FRIENDS winner of the 2000 Pulitzer Prize, by Donald Margulies, directed by Richard Seyd continues at the Berkeley Repertory Theatre, California through January 5.

THE LAST OF THE THORTONS starring Mason Adams, Anne Pitoniak, Estelle Parsons and Hallie Foote in the Off-Broadway premiere by Horton Foote, at the Signature Theatre Company officially opens tonight December 3. Signature's founding artistic director James Houghton directs. The cast includes: Alice McLane, Timothy Altmeyer, Mary Catherine Garrison, Michael Hadge, Jen Jones and Cherene Snow. The production runs through December 31.

THE WEIR starring Amy Mortonand Alan Wilder also officially opened tonight, December 3 in Chicago at the Steppenwolf Theatre Company. The one-set Conor McPherson play includes Rob Riley, John Sierros, Larry Brandenburg and Amy Warren. Karin Kopischke designed the costumes, Todd Rosenthal the sets; lighting under the direction of Chris Binder and Rob Milburn on sound. The production runs through January 20.

THE SHANEEQUA CHRONICLES Written and Performed by Stephanie Berry has been extended through December 10 at The Ensemble Studio Theatre NYC. Curt Dempster, Artistic Director is presenting the production which is The Making of a Black Woman's journey through life in late 20th Century America. Its a slice of life that is African-centered, specific to Harlem and yet connected to us all, The Shaneequa Chronicles uses rich language and dance to define life-shaping moments in a journey that is poetic, funny, hypnotic and exhilarating. Directed by Talvin Wilks with choreography by Amparo Santiago.

MOVING BODIES by Arthur Giron, will have a special presentation hosted by The Institute of Advanced Study in Princeton, New Jersey on December 4.

The production is about physicist Richard Feynman. The event will feature a concert reading of the newly revised play which premiered in New York City at the Ensemble Studio Theatre (E.S.T.)/Alfred P. Sloan Science and Technology New Play Festival last April. Following the Princeton performance by the original New York cast, directed by Chris Smith, there will be a forum discussion including the playwright, Institute scientists and the audience. The new version of Moving Bodies will be based in part on new research and information acquired by Mr. Giron since the initial production, from interviews with Feynman's ex-colleagues and new publications, including, Einstein in Love by Dennis Overbye.

Giron's epic, comic play portrays Feynman as an iconoclastic young man, a physicist with the Manhattan Project and confronting the mystery of the Space Shuttle Challenger disaster. The author is under commission from the EST/SLOAN Science and Technology Project to continue developing Moving Bodies

Founded in 1930, The Institute for Advanced Study is one of the world's foremost post-doctoral centers for theoretical research and intellectual inquiry. The Institute serves all colleges and universities by providing a place where scholars can do their best work, thereby adding substantially to their ability to contribute as both teachers and scholars to the academic institutions where they will base their careers. Past faculty include: Albert Einstein, John von Neumann, Andra Weil, and Kurt Godel. Nearly every prominent theoretical physicist and mathematician in the world has spent a period of time at the Institute.


WHO'S WHERE

BARBARA COOK at the Papermill Playhouse in Millburn, NJ on December 5.

LINDA EDER in concert on December 6: at the Ordway Center for the Perf. Arts in St. Paul, MN.

PATTI LUPONE performs Matters of the Heart; Sunday and Monday evenings at the Vivian Beaumont Theater, NYC. It wasn't always standing ovations and a string of bookings for the performer. In 1972 she was booed during her performance of Next Time I'll Fly and again in 1975 when LuPone and her Three Sisters co-stars Mary-Lou Rosato and Mary Joan Negro were hissed and booed during a curtain call. Things have gotten better and you can applaud Patti LuPone through December 17 at the Vivian Beaumont Theatre NYC.

KAREN MASON presents her Christmas Show at Davenports in Chicago, IL December 6-10.

MAUREEN McGOVERN stars in the Holiday Concert W\with the Oregon Symphony in Portland, OR December 8-11. The following night, December 12, the show does a one nighter in Salem, OR.

CHRISTIANE NOLL performs The Magic of Christmas with the Portland Symphony in Portland, December 7-17.

MARTY ALLEN has an offer to join the cast of the Broadway bound show Some Like It Hot The producers came to Vegas to catch Allen's act at the Orleans and offered him the part of Osgood Fielding III, which was played by Joe E. Brown in the 1959 flick.

DAVID BRENNER has returned to Las Vegas for an extended engagement, performing at the Golden Nugget for a two month stint. His return to the hotel also re-establishes an entertainment policy at that hotel - it's about time.

MICKEY ROONEY performs December 8 in Orem, Utah at Mountain View High School, as part of the SCERA Encore season slate. Catch his act while you can. The 78-year-old says he isn't sure how much longer he intends to continue performing.


THIS AND THAT


OSCAR GOODMAN the former mob lawyer turned glitzo Las Vegas mayor has auditioned for a small part as a high-rolling gambler in the Warner Bros. remake of Ocean's 11. We're not surprised that he's suppose to get the part - well, duh! We're just surprised that he had to audition. Then again, maybe he doesn't know any body and had to show up at a cattle call. Ocean's 11 is slated to start filming in January. It's a remake of the 1960 film by the same name that starred Frank Sinatra, Dean Martin, Sammy Davis, Jr. Peter Lawford orchestrating a huge casino heist with the help of several colorful associates. In the new version George Clooney will play the Sinatra role of Sammy Ocean.

LOOKING FOR ELVIS According to calculations by Gordon Forbes III, director and producer of Elvis and the Man Who Would Be King airing December 10 on The Learning Channel, the number of Elvis impersonators has increased from 150 in 1977 to about 35,000 this year. Forbes figures one-third of the world's population could be Elvis impersonators by the year 2019.

DONT EAT THE PARENTS The Rocky Mountain Chocolate Factory has finally released a line of chocolates which we first reported in the column of May 21, 2000. To celebrate the I love Lucy classic episode where Lucy and Ethel work in a chocolate factory. One of the chocolates is shaped like the I Love Lucy heart and a future candy will be shaped like Desi Arnaz's conga drums. But the company insists that they will not make chocolates shaped like Lucy and Desi because the couples kids Lucie and Desi, Jr. "can't stomach the thought of folks eating their parents."




Mention BROADWAY TO VEGAS for Special Consideration
Call (800) 942-9027









Next Column: December 10, 2000
Copyright: December 3, 2000. All Rights Reserved. Reviews, Interviews, Commentary, Photographs or Graphics from any Broadway To Vegas (TM) columns may not be published, broadcast, rewritten, utilized as leads, or used in any manner without permission, compensation and/or credit.
Link to Main Page
---
Laura Deni


CLICK HERE FOR COMMENT SECTION