! >
Broadway To Vegas
 
 SHOW REVIEWS  CELEBRITY INTERVIEWS     GOSSIP     NEWS 
| | |
| --- | --- |
| | |






Copyright: December 26, 1999
By: Laura Deni
CLICK HERE FOR COMMENT SECTION

LUGGAGE, TOILET SEATS & DIVA DEMANDS
That party pooper Time reports that 72 percent of Americans say they aren't planning to do "something special" on New Year's Eve, and only 21 percent of American's polled said they plan to travel away from home to ring in 2000. Don't tell that to the performers playing Las Vegas some of whom are making demands as though Y2K was only about them.


BARBRA STREISAND she's sold out; others have seats available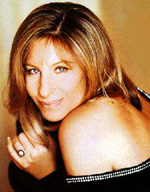 Granted, Barbra Streisand did sell out. And, she's the only performer who has managed to command top ticket price while others have seats still waiting for your purchase - many at reduced rates.

Streisand has construction crews consuming Advil in overtime. Her MGM-Grand Hotel dressing room was redecorated, special rooms were constructed for her entourage and a big flap ensued over her attempting to pick the proper color for the coordinated toilet seats. All flowers in her suite must perfectly match the carpet.

While the perfectionist singer knows her craft, blame Liberace for her creature comfort tirades. When Barbra was growing up her mother who didn't cotton to her show business dreams, informed her daughter that she wasn't pretty enough for the stage; suggested she cut her finger nails so she could get a job as a typist. Instead of cutting them, Barbra bit them to the quick. Her enormous insecurity gave her a fear of live performing - something that is till evident. Every single word, including instruction as when to sigh and giggle are written on electronic cue card machines.



STREISAND was told by Liberace to get glamorous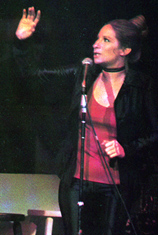 In 1965 Liberace brought Streisand to the Riviera Hotel. After Streisand had opened the then International Hotel (now the Hilton) a dismayed Liberace contacted Barbra. He told me: "I taught her how to dress. She was walking on stage wearing outfits that you put in the trash. She put a tablecloth around her waist. I felt my heart pound. Here is this great talent and she looks like a scrub woman. The first time I looked at her hands I told her to get to the beauty shop and have dramatic nails. She uses her hands when she sings and you need those nails to be the pinnacle on that moving sculpture. You don't want the audience dressed better than the singer. I told her to get dressed up."

Trying to dress to blend in will be her security force. When Barbra rang in New Year's 1994 at the MGM-Grand her security men - reported to have been trained in terrorism in the Middle East - were so vigilant that they attempted to stop President Clinton's mother from entering in her wheel chair. She was eventually admitted.



BETTE MIDLER AND ELTON JOHN taken from a Cher television New Year's show. Midler, who promises some surprises, will be delighting the crowds at Mandalay Bay, while John needed 38 pieces of luggage to hold all of his dazzling costumes.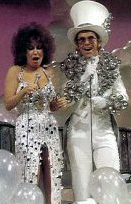 A star that doesn't need wardrobe encouragement is Elton John. Performing with Tina Turner on New Year's Eve at the Thomas and Mack Center, it took two jumbo jets to cart all of his costumes to Vegas. John showed up at the London airport with 38 trunks, all filled with costumes for the Las Vegas performance. When the cargo hold couldn't stomach another sequin, the overflow was put aboard a second carrier.

While sharing the bill with Turner, it's still touch as to whether the two will be on the same stage at the same time. After working together in New York the pair got into a fight. When the words and dust settled it looked like this engagement wouldn't happen. John, who has financial woes and a much reworked Aida opening on Broadway Feb. 25, has a staging layout that indicates he will perform one number with the long legged and volatile singer.

The dynamic, divine Miss M - Bette Midler rings in the New Year at Mandalay Bay Resorts with an all new show.

On Dec. 27 Enter The Night, the production show at the Stardust Hotel rings down the curtain on 41 years of grand-scale production shows at the Stardust. Enter The Night succeeded Lido de Paris, the French themed revue that debuted when the Stardust opened in 1958.



WAYNE NEWTON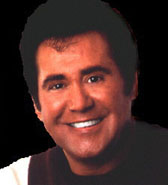 Wayne Newton performs New Year's Eve and then begins a long-term contract, playing up to 40 weeks a year at the Stardust. Everyone hopes his opening night isn't a repeat of the last time Newton opened a long term gig. In 1978 the Desert Inn reopened after a $54 million facelift. Newton had recently signed what was then called "the richest and longest-running talent contract in Las Vegas history." On opening night, suffering from the flu, he began welcoming the dignitaries and attempted to sing. That's when the flu bug took command and Newton had to be carried off on a stretcher. His friend Robert Goulet was one of the stars who stepped in to pitch-hit.



ROBERT GOULET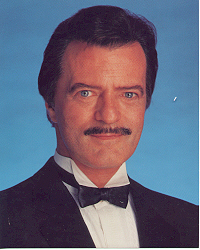 Local lad Robert Goulet, who celebrated his 67th birthday on Nov. 23, will drive down the street to the Flamingo Hilton. He'll provide a taste of what a Las Vegas New Year's Eve show was like back in the days when the swells drank martinis and the maitre d' knew your name. Perhaps one of the reasons Goulet and the other James Bond types look so well preserved is because of the alcohol - providing they pickled themselves in those chic shaken-not-stirred martinis. Biochemists at the University of Ontario, their findings published in the British Medical Journal, say martinis made shaken not stirred have twice the antioxidant power of the stirred version. We all know those important antioxidant fight aging and the assorted ailments associated with being past one's prime.Goulet's performance still gets the Blue Ribbon stamp.

On December 3, 1960, the young baritone burst like a rocket upon the Broadway stage as Sir Lancelot in the Lerner and Loewe musical Camelot. It launched his career, earned him the World Theatre Award, made him the heartthrob and cover boy of international magazines.

All hotels report room cancellations. With the exception of the Streisand show - that sold out at top dollar - tickets are available to welcome Y2K while inside a Vegas showroom. Also plentiful are dinner reservations. People dropping out of the dinner scene are causing many a chef to feel his starched collar wilt with worries that all the food ordered will do the same.

Chef and restaurateur Andre Rochat owns two Andre's restaurants, one a Las Vegas institution located down town and the newest, fabulous high-toned eatery located inside the Monte Carlo Hotel. On the menu was a New Year's Eve dinner for eight for $24,000 and dinner for 24 for $30,000. Having eaten his food, his skills are worthy of over the top pricing. But, nobody made reservations so - the dinner of the century is now a table scrap.



Broadway To Vegas is supported through advertising and donations. Priority consideration is given to interview suggestions, news, press releases, etc from paid supporters. However, no paid supporters control, alter, edit, or in any way manipulate the content of this site. Your donation is appreciated. We accept PAYPAL. Thank you for your interest.


RANDOM SHOOTING PARALYZED SINGER

It was about eight o'clock in the evening. The operatic trained singer had come from a rehearsal and was walking back to her car "in a nice section of San Francisco."

Suddenly, shots rang out and 29-year-old Wesla Whitfield was gunned down by a .22 bullet - the victim of a random shooting.



WESLA WHITFIELD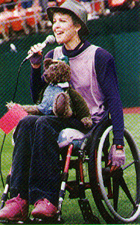 "There were two boys - maybe ten and 12 years old." The kids were never apprehended, but Wesla would spend the rest of her life paralyzed from the waist down.

"They shot me and then they ran."

It was April 12, 1977. Crime victims were not yet using their disabilities to fight for rights and promote causes. Many times victims were ignored and just did the best they could.

Although depressed and in total despair, the plucky singer spent two years undergoing arduous physical and occupational therapy. To keep the bills paid Wesla held down day jobs - from being a paralegal in a San Francisco law firm to a computer programmer at Bank of America.

Not since Jane Froman was paralyzed in a plane crash has a singer had such determination to keep performing.

"There was no way I wasn't going to sing." Three months after the shooting the San Mateo, CA born canary was back on stage.

With 30 years of dedication, spunk, hard work and talent behind her Whitfield is one of the most sought after of cabaret stars. She's had no singular breakthrough moment. It's been slow and steady. The woman who can't walk has managed to climb the entertainment ladder one step at a time.



WESLA WHITFIELD AND MIKE GREENSILL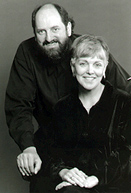 The only accommodation to her non-ambulatory state is her husband - pianist/arranger Mike Greensill - gently carrying her on and off stage. Many in the audience may assume she has a sprained ankle. She's placed in a leather bound chair. Very cabaret. Then she delivers a performance that causes jaded critics to gush.

Her High Standards performance showcases a selection of her personal favorites including works of composers Harold Arlan, Richard Rogers and Lorenz Hart.

Her show - I'm In The Mood For Love spotlights the songs of Jimmy McHugh, the man who started out writing for the Cotton Club before conquering Broadway and Hollywood. In addition to his song list, Whitfield has the antidotes. McHugh, who passed away in 1969, at the age of 74, enjoyed his own success. Whitfield said the man who wrote On The Sunny Side of the Street and Exactly Like You would call ahead to restaurants to be sure his songs were on their Muzak system and, when he went to Mexico, expected the mariachi bands to play his music.

Whitfield continues at the Plush Room of the York Hotel in San Francisco through January 15. She opens January 18 at Arci's Place, NYC performing there through February 12.


EQUITY'S NEW PLAN


Actors who appear in small theaters aren't doing it for the money. Under new Equity rules for small theaters in Los Angeles the stipend will increase, but don't get hysterical with the celebrating.

The new Equity plan for 99 seat theaters in Los Angeles goes into effect January 13. This union code under which Los Angeles theaters under 100 seats operate, will require a two payment structure, which will depend upon the theater size. Gross will no longer be a factor until a production has played at least 12 weeks.

Theaters with capacities of 60-99 seats will be required to pay a minimum of $7 per performance during the first four weeks of a show, $10 per performance the following four weeks, $15 per performance from nine through 12 weeks and either $15 per performance or each actor's equal share of 15% of the gross, whichever is higher, after week twelve.

For theaters with fewer than 60 seats, $5 per performance in week one through four; $8 for weeks five through eight and $11 in weeks nine through 12.

If the show continues beyond 12 weeks the compensation becomes the same as in the larger theaters.

Under the new rules, producers will have to provide free parking for actors. Producers will have to obtain written permission from Equity to use smoke or fog effects or a raked stage.


OTHER PEOPLE'S MONEY

NEW SAVINGS PLAN the Venetian Hotel in Las Vegas has launched a savings program for employees that is the first of its kind in the nation. For every $100 saved by the employee, the Venetian and the federal government each contribute $100 with a savings ration of 2-to-1. Accounts are set up by First Security Bank, the casino and the Economic Opportunity Board of Clark County (Las Vegas). Employees at the Venetian will be permitted to use money saved over a three year period of time to buy a home, start a business or go back to school.


SWEET CHARITY


24 HOURS OF ASPEN

CINDY CRAWFORD attended Silver Lining Foundation fundraiser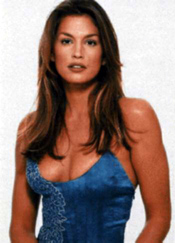 the annual weekend ski race, dinner, auction and show at the St. Regis Hotel raised more than $600,000 for former tennis star Andrea Jaeger's Silver Lining Foundation and the Aspen Valley Ski/Snowboard Club.

Andrea's foundation brings children with life threatening conditions to Aspen for a week of fun. Stars participating in the annual charity event included; Cindy Crawford and her husband, Rande Gerber, Faith Hill and Tim McGraw, Luther Vandross and David Brenner. Highlight of the evening was the auction. Many charity auctions enable people with the deep pockets to actually end up with some bargains.

Not this time.

Showing no business sense, but a more than generous kind heart, one person paid $100,000 for the opportunity to find a two-carat DeBeers millennium cut diamond that was mixed in with 1,000 cubic zirconium stones. A trip for two to Monaco on a private Gulfstream V jet was gaveled down at $160,000.

ANDRE AGASSI AND STEFFI GRAF at the soon to shutter All Star Cafe, Las Vegas hosting underprivileged children at the Christmas party the tennis great throws each year.



ASKING & TELLING President Clinton admitting on Dec. 16 that his "don't ask, don't tell" policy for homosexuals in the military had been a failure, put the issue back on the front pages. The New Group, Scott Elliot, Artistic Director, put the issue on center stage with the New York premiere of the pertinent Asking & Telling at Theater@ St. Clement's, NYC. The play explores America's confrontation with the issue of gays and lesbians in the military and was created through Marc Wolf's interviews with straight, gay and lesbian military personnel from World War II veterans to anonymous soldiers serving today, in addition to civil rights lawyers, federal judges, professors and politicians. The interviews were transcribed, edited and used verbatim monologues to construct this one-person, multi-character exploration of sexual politics, sanctioned discrimination, and its human fallout. Joe Mantello directs. Production reopens on January 3.

OVER THE RIVER AND THROUGH THE WOODS stars Carol Lawrence and Joseph Campanella. The el dente comedy is written by Joe DiPietro, directed by Asaaad Kelada. January 11-February 6. El Portal Center for the Arts, Los Angeles.

THE PHANTOM OF THE OPERA through January 8, Buell Theater, Denver Center for the Performing Arts.

THE MAN WHO CAME TO DINNER will star Nathan Lane. The George S. Kaufman-Moss Hart revival will be directed by Jerry Zaks. Opens June 30 at the Roundabout, NYC.


WHO'S WHERE


BARBARA COOK December 31 at the Academy of Music in Philadelphia, PA.

MAUREEN MCGOVERN Decwmber 30-31 Millennium Gala with the Detroit Symphony at the Orchestra Hall, Detroit, MI.

BETTY BUCKLEY December 31 Shubert Performing Arts Center in New Haven, CT.

JACK JONES starring in a Tribute to the Music of Frank Sinatra as part of the Best in Boca Series January 8-9 at FAU, January 18, Broward, FL.

ANDREA MCARDLE at the Tropicana hotel, Atlantic City through Wednesday.

LIONEL HAMPTON today, Sunday, Wolf Den's Lounge of the Mohegan Sun Casino Resort, Conn.

LIZA MINNELLI recording her Palace Theater, NYC Minnelli on Minnelli show. The show closes January 2, but on top again Minnelli takes the musical tribute to her father into San Francisco, and Washington, D.C.

GLEN CAMPBELL December 29-30 Harvey's Casino, Council Bluffs, Iowa.


THIS AND THAT


HUGH DOWNS

HUGH DOWNS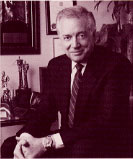 may have announced his retirement from television, but that doesn't mean the man doesn't have an overbooked appointment calendar.

He's headlining the World Television Journalism Conference January 17-18 at the Tropicana Hotel, Las Vegas, sponsored by The University of Nevada, Las Vegas. Downs, along with Sam Donaldson, Bob Kur, Faith Daniels, Bill Whitaker, and John Cochran will conduct what is billed as "unprecedented broadcast journalism, professional development event. Two full days of live shot, producing and writing training.


CHRISTOPHER McDONALD brought his wife and three children to Las Vegas for Christmas. Explained Norm: "Vegas is very family oriented now."

MARILU HENNER reprising her role of Roxy Hart in Chicago at Mandalay Bay, Las Vegas, had 30 relatives come to Las Vegas to spend Christmas with her.

PALM SPRINGS PAJAMA PARTY those fun folk in what some consider to be snooty Palm Springs know how party the night away. The community intends to be one of the first in the United States to ring in the 21st century by celebrating in conjunction with its sister city, Gisborne, New Zealand via a live telecast. Gisborne welcomes the new millennium at 3 a.m. Pacific Standard Time on Friday morning, so Palm Springs is hosting a pajama party at the former Palm Desert Town Center, beginning at 11 p.m. Thursday. The celebration features free movies, entertainment, and dancing. Residents are encouraged to come dressed in pajamas and bring along their sleeping bags and pillows. An award will be given for "Best PJs."

BALL DROPPING 1907 was the was the first time a ball was dropped at Times Square to signal the New Year. Yes, we think ageless Dick Clark was the host.


FINAL OVATION

NORMAN E ROTHSTEIN died December 23 in New York City at the age of 63 from cancer. The theatrical-entertainment producer, general manager and consultant, in a 40-year career span, produced or managed more than 300 productions on and off Broadway. A Governor of the League of American Theatres and Producers he was requested to serve as Trustee in the Chapter 11-bankruptcy reorganization of Circle in the Square Theater, NYC and consultant on the bankruptcy liquidation and asset sale of Livent, Inc. Survived by his wife, Julie Hughes, son Jeffrey Rothstein, daughter Elisa Rothstein and a granddaughter, Emily. In lieu of flowers donations may be made to The Actor's Fund of America, 729 Seventh Avenue, NYC. 10019. Memorial services will be December 28 at The Riverside in New York City.


Mention BROADWAY TO VEGAS for Special Consideration
Call (800) 942-9027









Next Column: January 2, 2000
Copyright: December 26, 1999. All Rights Reserved. Reviews, Interviews, Commentary, Photographs or Graphics from any Broadway To Vegas (TM) columns may not be published, broadcast, rewritten, utilized as leads, or used in any manner without permission, compensation and/or credit.
Link to Main Page
---



For the snail mail address, please E-mail your request.
CLICK HERE FOR COMMENT SECTION