! >
Broadway To Vegas
  SHOW REVIEWS     CELEBRITY INTERVIEWS     GOSSIP     NEWS 
A HARD CANDY CHRISTMAS

Dolly Parton sang about in it Hard Candy Christmas. Everybody has either sucked on it or gotten it stuck between teeth. Hard Candy - Candy Canes. It's a tradition and big business.
Everyone knows it's Santa's Elves that make the Candy Canes but Santa subcontracted out some of the work to Bob's Candy Factory in Albany, Ga, which is the largest candy cane factory in the world, making four-and-a-half million candy canes a day. The company made so many candy canes in 1996 that, if placed end to end, they would have stretched around the world three times.

Bob McCormack Sr., started the company in 1919 with five employees. Third generations McCormacks continue to run Bobs Candies, which employs 650 people to make candy using 105,000 pounds of sugar and 72,000 pounds of corn syrup a day.

Of all the beautiful traditions of this season, few are as ancient in meaning and so rich in symbolism as the Candy Cane.

Christmas tree decorations in Europe from which our tradition comes, were customarily made of food - principally cookies and candy. This symbolically expressed thanks for "our daily bread," as well as providing a Christmas treat for the children. The shepherd's crook symbolized the humble shepherds in the fields near Bethlehem. Thus, that crook became the candy cane.

In America about 1847, August Imgard of Ohio managed to decorate his Christmas tree with candy canes to entertain his nephews and nieces. Many who saw his canes went home to boil sugar and experiment with canes of their own. It took nearly another half century before someone added stripes to the canes. Christmas cards produced before 1900 show plain white canes, while striped ones appear on many cards printed early in the 20th century.

Straight, white sticks of sugar candy came into use at Christmas, probably during the seventeenth century. Tradition has it that some of these candies were put to use in Cologne Cathedral about 1670 while restless youngsters were attending ceremonies around the living creche. To keep them quiet, the choirmaster persuaded craftsmen to make sticks of candy bent at the end to represent shepherds' crooks, then he passed them out to boys and girls who came to the cathedral. As time went by, many ornaments took on a more permanent nature, but the Candy Cane retains the original use and meaning of Christmas Tree ornaments.

Candy Canes on the Christmas tree symbolize the Shepherds in the fields near Bethlehem. They area also a sign of thanks for the food that has been given us all during the year, and not least of all; are an inexpensive treat- hence no matter how poor - a family could always enjoy "a hard candy Christmas." Candy canes are also necessary for snowmen to twirl.

Sugar and corn syrup, are brought to the factory by railcar. The blended ingredients are cooked in continuous cookers at the rate of 6,000 pounds per hour. Then 100-pound batches of syrup are poured off to be worked. The syrup is poured onto a water-cooled table, which is still called a "rock" for the marble slab that candy was once cooled upon.

The next step is to lift a slightly cooled and stiffened batch onto the pulling machine. While the pulling machine pulls air into the candy until it is silky-white, a worker pours a pre-measured vial of 100% pure, triple-distilled peppermint oil into the batch.

Then the pinstripes are added. Red coloring is kneaded into a small batch of unpulled candy. This red mass is destined to become the distinctive pinstripes in candy canes. Then the stripes are placed. The pliable red-colored candy is made into long thin stripes which are place onto a six-inch wide strip of white candy.

Next the candy batch is formed into a bolster shape and two sets of pinstripes and two wide solid stripes are placed on it. Then it is stretched and spun into the candy cane shape. Finally it is "waxed down" as it passed through the spinner.

A close eye is kept on the candy after it is lifted into a "batch roller," which helps the candy maintain its round shape as it is pulled between sizing rollers. The candy rope is conveyed into the wrap-pack room, where it is twisted, cut and wrapped. The still-flexible sticks are then dropped into the "bender," where they get their characteristic crooks. After a ride through air-cooled conveyor tunnels, the candy canes are firm enough for packers to snap into protective cradle packs. These packs, or trays, are overwrapped in film and cased and stored in a giant climate-controlled warehouses until the Christmas selling season.

As for Dolly Parton her "hard candy Christmas" is a cash cow. Her Dollywood theme park is thriving - in the Christmas spirit through Dec. 30th. Dolly's own Tennessee Mountain Christmas Benefit Concerts last week were sold out.


MUSIC LEGENDS RETIRE


Kitty Wells and Johnnie Wright have been married to each other for 63 years - touring together since 1941 and it was Wells who changed the course of country music history with her recording of It Wasn't God Who Made Honky Tonk Angels, becoming the biggest female star of her generation.



KITTY WELLS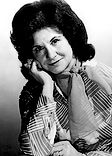 They have been on a year long farewell tour and on New Year's Eve they give their final performance
Kitty Wells, the dubbed Queen of Country Music, was born Ellen Muriel Deason, in Nashville, Tennessee on August 30, 1919. One of six children, her family moved to Humphries County, but they returned to Nashville in 1928. Her father was a brakeman for the Tennessee Central Railroad and he played guitar and sang at local events. She grew up singing along with country music on the radio and also in the church choir, along the way learning to play the instrument. When she was fifteen, she, too, was playing music at local dances. In 1934, she left school and went to work in a nearby shirt factory.

But not for long

In 1935, Kitty joined her sisters Mae and Jewel along with her cousin Bessie Choate, forming the group known as the Deason sisters. They appeared on an early morning radio station in Nashville, WSIX in 1936.

1937, Kitty married Johnny Wright , also a legend in Country Music. He was part of the famous duo Johnny and Jack. Jack Anglin, Johnny's duet partner was married to Johnny's sister, Louise.

They began a career in country entertainment that has spanned over 60 years and produced three children Ruby, Bobby and Sue. There are also 8 grandchildren and 10 great-grandchildren.

Kitty was given the moniker Kitty Wells, by her husband in 1943. He got the name from the old folk ballad recorded by the Pickard Family, entitled Sweet Kitty Wells

Always a homebody, Kitty was about to quit show biz and stay at home with her three children, when Paul Cohen, then A&R for Decca Records, gave her a call. He was looking for a female singer to record the answer to Hank Thompson's number one hit, The Wild Side Of Live. He asked Johnny if Kitty would be interested in recording, It Wasn't God Who Made Honky Tonk Angels. Kitty said she would do it so she could "make the money off of the recording session." Even though the Grand Ole Opry banned the song and she was not allowed to perform it on the air at the time, the song became a million seller.



The Kitty Wells, Johnny Wright and Bobby Wright Family Show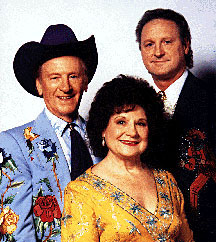 It Wasn't God Who Made Honky Tonk Angels recorded in 1952, was her first number one song and she was the first female to sell a million records and reach number one in the country field. In doing that she created the role for all other female country singers. For 14 consecutive years she was voted the nation's number one Country Female Artist by all of the trade publications including Billboard, Cashbox, Record World and Downbeat Magazine. No other Country female artist has ever topped her achievements.

Kitty signed an unheard of "lifetime" contract with Decca Records in 1959. She remained on Decca until 1975 when she released one album on Capricorn Records. On this session, Kitty was backed by some members of the infamous Allman Brothers Band.

The Kitty Wells - Johnny Wright and Bobby Wright Family Show is country music's longest running family show. Late last year, Wright and Wells announced they would retire from touring at the end of this year.

Their final performance takes place during a December 31 show at the Nashville Night Life dinner club, Saturday's edition of the Midnight Jamboree at the Ernest Tubb Record Shop No. 2.

The show is sold out


ANDREA McARDLE GROWS UP
ANDREA McARDLE all grown up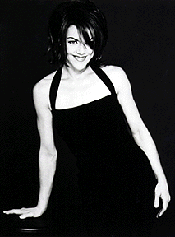 From living A Hard Knock Life while belting out an optimistic Tomorrow as the original curly haired Annie, the talented Andrea McArdle will expose herself to a more adult version of that lifestyle when she steps into the role of Sally Bowles in Cabaret.

McArdle will be performing the role of Cabaret's sexually adventurous Kit Kat Club singer for the first time when the production opens next month in Nashville.

Since Annie, she's starred in several Broadway musicals, including Beauty and the Beast, Les Miserables, Starlight Express and State Fair. The acclaimed Cabaret tour arrives at the Tennessee Performing Arts Center's Andrew Jackson Hall Jan. 23-28 as part of the Broadway Series.



Broadway To Vegas is supported through advertising and donations. Priority consideration is given to interview suggestions, news, press releases, etc from paid supporters. However, no paid supporters control, alter, edit, or in any way manipulate the content of this site. Your donation is appreciated. We accept PAYPAL. Thank you for your interest.


APPLAUSE, APPLAUSE
LES PAUL the inventor of the solid-body electric guitar, will be honored with a technology Grammy in February after six decades of contributions to the recording industry. Paul, 85, is credited with inventing multitrack recording, the overdubbing recording technique, tape echo and the eight-track tape recorder. He experimented for years with a solid body electric guitar, bringing prototype after prototype to Gibson before the company accepted one. In 1952, it brought out the Les Paul model, which is still used by many musicians. Paul and his late wife, singer Mary Ford, had 28 hit records between 1950 and 1957. Paul continues to perform with his trio every Monday night at the Iridium nightclub in NYC.

LUANA DeVOL of Henderson, Nevada has been named Singer of the Year by Europe's Opera World magazine. She was selected by 50 independent critics based upon her performance in the Stuttgart, Germany production of Richard Wagner's Die Gotterdammerung.


ON THE SMALL TUBE

KAREN ZIEMBA

ANGELA LANSBURY

the 2000 Tony Award winner for Contact saluted Broadway's legendary Angela Lansbury at the annual Kennedy Center Honors in Washington, DC. Ms. Ziemba joined with fellow Broadway stars Nathan Lane, Len Cariou, Donna Murphy and Marin Mazzie in a medley of songs associated with Ms. Lansbury. In addition to Ms. Lansbury, this year's Kennedy Center honorees were Clint Eastwood, Chuck Berry, Placido Domingo and Mikhail Baryshinokov. The Kennedy Center Honors will air on CBS-TV on December 27th from 9 to 11 PM, ET.

PERRY COMO saga on Biography which aired on the A&E channel last week was outstanding. If you missed it, video copies can be ordered.


ORDER IN THE COURT ROOM

GARTH BROOKS will be spending some time in a courtroom this coming year. A complaint from a woman in a wheelchair against Garth Brooks can proceed to trial, a Seattle judge has ruled. Joanne Lawrence alleges in a lawsuit that Brooks' insistence on having "pretty women" in the first two rows at several Key Arena concerts deprived people in wheelchairs access to those spots.

ELVIS PRESLEY and MICHAEL JACKSON impersonators Joseph Roig, 40 of Brigantine, N.J. and William Bostick of Las Vegas, were convicted of petty harassment and each fined $500 for groping a cocktail waitress. The incident took place Jan 11 at Bally's Park Place Casino Hotel in Atlantic City.The 37-year-old victim testified that the two ganged up on her in a hallway during a rehearsal of the Legends in Concert show in which both defendants appear. A waitress passing by witnessed the scene and called security. The defendants claimed they were just flirting. Judge H. Robert Switzer told them that any more trouble would result in them singing Jailhouse Rock.

ROB GIBSON founding director of Jazz at Lincoln Center, NYC was pressured to resign from his $250,000 a year job. No need for a courtroom on this one. Wynton Marsalis, artistic director of Jazz at Lincoln Center stated that Gibson was asked to resign and did. Differences grew over board authority, managerial direction and style.


OTHER PEOPLE'S MONEY

THE RADIO CITY MUSIC HALL ROCKETTES may have high kicked it out of Las Vegas, but they have high stepped their way into the merchandising arena and the only question is - what took them so long?

An American institution, about to celebrate their 75th anniversary, their elaborate production show dominates the New York Christmas season with their Radio City Christmas Spectacular.

Fans could always pick up a souvenir in the Radio City lobby. But now the ladies will be offering dance lessons aimed at the female 10-18 year old crowd. Sure to be a hit, a two hour lessons for $79 includes a tour of Radio City. It would be even a bigger hit if they had classes for the 5-10 year old crowd and tie that in with tour packages. Impress a five year old and you're apt to mold a fan that spends money for two decades. Cultivate a brand new fan at age 18 and chances are they are too old to dream of becoming a Rockette.

Macy's and Bloomingdale's have dusted off shelves so they can sell Rockette merchandise.

There is also a corporate sponsor - Vaseline Intensive Care. And, that's just a basic step in the merchandising dance.



THE GREAT WALTZ The tale of two men who battled for supremacy, not with swords at daybreak, but with waltzes on candle-lit romantic evenings.

The Great Waltz by Johann Strauss Sr. and Jr. Adapted by Erich Korngold, Robert Wright and George Forrest.

Johann Strauss Sr., convinced there can only be one Waltz King in Vienna, blocks his son's ambition to become a composer. But a beautiful singer arranges a reconciliation between father and son accompanied by the strains of-what else-the Blue Danube Waltz.

Their music has made millions whistle, hum and whirl exuberantly around ballroom floors. Indulge yourself in song, dance, stunning costumes and breathtaking scenery. Your favorite Viennese waltzes are wrapped up in this musical story of Johann Strauss Jr. and Sr. December 26-31 Cahn Auditorium in Evanston, IL.

JUDGMENT AT NUREMBERG by Abby Mann will be produced by Tony Randall's National Actors Theatre at the Longacre Theatre opening in February. The cast will include Maximillian Schell, who also did the film version for which he won an Oscar. However, in this play he'll have to learn new lines - he's got a different part. Sharing the stage with him will be Marthe Keller and George Grizzard.

THE ADVENTURES OF TOM SAWYER with music and lyrics by Don Schlitz and a book by Ken Ludwig, who is the playwright of Lend Me a Tenor and Moon Over Buffalo, is set to open on Broadway on April 26 at the Minskoff Theatre.

FIDDLER ON THE ROOF starring Theodore Bikel who has played the role at least 1,650 times opened the Chicago run last Tuesday at the Shubert Theatre. Tour director Sammy Dallas Bayes danced for Jerome Robbins in the original production and directed the revival that starred Topol. He is staying true to the Jerome Robbins choreography. Musical director is Frank Matosich. The 76 year old Bikel isn't slowing down. The show heads to San Francisco in February.

TE JURO, JUANA QUE TENGO GANAS (I Swear to You Jane, I Have An Itch For You) by Emilio Carballido, directed by Rene Buch; a rousing comedy that, in the style of a Moliere comedy of manners, comments on pretensions and hypocrisy; presented by Repertorio Espanol on January 7. Gilberto Zaldavar Executive Producer, Rena Buch - artistic director continues its 33rd Season of bringing the best of Latin American, Spanish and Hispanic-American theatre in distinctive, quality productions to a broad audience in New York and across the country. The entire repertory is presented in the jewel-box splendor of the Gramercy Arts Theatre, NYC. To accommodate non-Spanish-speaking audiences, headsets on request are provided with live simultaneous English translations to audience members for most productions.

THE FOX written by Carne Ross, who is currently First Secretary at the United Kingdom Mission to the United Nations, will have its world premiere January 19-28 presented by HERE, NYC. The play will be directed by Royston Coppenger, currently Associate Professor of Drama at Hofstra University. and stars Martin Millier, Simona Morecroft and Mason Phillips.

Playwright Ross grew up in London, taught in Zimbabwe before university, and traveled widely before joining the Foreign Service after graduation. The seeds of The Fox were found in a philosophical essay on political concepts The Fox and The Hedgehog by Sir Isaiah Berlin - also sourced in a sex scene in Woody Allen's Husbands and Wives. Ross began writing about how people can be so certain of their beliefs that they are able to kill. To explore the potential for violent extremism within even the most "developed" cultures, he imagined a young peacekeeper returning to "civilization" after experiencing barbarism and ethnic cleansing overseas. Posted to New York, he found his way to NYU playwriting classes and the Terry Schreiber Studio, where his script was developed and received a staged reading. This will be both a World Premiere for The Fox and a new undertaking for its playwright.

The designers are Meganne George sets and costumes and Rych Curtis technical/video design.

THE MIDTOWN INTERNATIONAL THEATRE FESTIVAL IS BACK John Chatterton, executive producer and founder of the Midtown International Theatre Festival (MITF) announces that the MITF's second season, running July 13th - August 5th, 2001 is now seeking submissions for its second go-round. The application process is open to all comers. There is a $15.00 non-refundable reading fee.Midtown International Theatre Festival 165 Christopher Street, #5N New York, NY 10014. Plans call for the Second Annual MITF to be held at two theatres in one building hosting 12 productions. Each individual production will give approximately nine performances. In addition, there will be a "Best of the Fest Week," during which the most popular shows can extend. Promoters of the festival say: Remember, many great works started out in smaller theatres, and if a talent agent or producer is impressed by what he or she sees at the MITF hey, Broadway is only two blocks away.

LES MISERABLES was a nice Christmas present for 11 year old Dutch Whitlock. The sixth-grader at Wasatch Elementary in Salt Lake city, Utah will be dropping out of regular school to join the national touring company of the hit musical. He first auditioned two years ago and after several call backs has been cast as Gavroche. He begins rehearsing with Les Miz cast in Detroit on January 2, officially joining the cast two weeks later when the show opens in Louisville, KY. The touring company, which just began its 13th year on the road, is booked through the spring of 2002. It's tentatively scheduled to begin a three-week engagement on April 3 in the Capitol Theatre in Salt Lake City.


WHO'S WHERE

PATTI LU PONE who started her career as a dancer - paired with her brother Robert, takes her vocal skills to the Morton J. Myerson Symphony Center in Dallas, Texas on January 5-7. Brother Bob, by the way, a former Martha Graham trained dancer, is co-founder of New York's MCC Theater.

JEFFREY OSBORNE December 30-31 at the Foxwoods Casino, Conn.

KAREN MASON will take part in a salute to the work of Alan Jay Lerner on January 6, 7 and 8 as part of the 92nd Street Y's wonderful Lyrics & Lyricists series.

BARBARA COOK will perform at San Francisco's Geary Theatre from December 29-31.

BETTY BUCKLEY January 5, at the Koger Center for the Arts (Univ. of SC) in Columbia, SC. The following night, January 6, she'll perform at the Georgia Institute of Technology Center for the Arts in Atlanta, GA.

BERNADETTE PETERS backed by the symphony takes center stage January 5 at PAC in Tulsa, Oklahoma. Bernadette will also make her London stage debut as Rose in Gypsy. The Jule Styne-Stephen Sondheim Arthur Laurents classic will be staged at the Royal National Theatre. Sam Mendes will direct.

OAK RIDGE BOYS December 30-31 at Harvey's Casino in Council Bluffs, Iowa.

DON RICKLES Dec 29-31 Paris Hotel in Las Vegas.

CHRIS ISAAK House of Blues at Mandalay Bay, Las Vegas December 29.

McCOY TYNER multiple Grammy-winning jazz pianist, and the pianist for the legendary John Coltrane Quartet, will play the Van Dyck in Schenectady, N.Y. December 29.

DAVID BRENNER held over through April at the Golden Nugget in Las Vegas.

DEE DEE BRIDGEWATER January 2-7 in Oakland, CA at Yoshi's.

TONY BENNETT will no doubt be getting standing ovations in Fayetteville, AR at the Walton Arts Center on January 6.

ANDREA MARCOVICCI singing Kurt Weill in America and Our Songs at the Algonquin NYC through January 6.

MANNHEIM STEAMROLLER December 27-29 at the Civic Auditorium, Omaha, NE.

THE JEWISH MUSICAL FESTIVA (formerly Jewsapalooza) now in its seventh year at the Knitting Factory, NYC celebrates traditional and not-so-traditional music.The week-long event kicked off Saturday with Jewish rapper MC Paul Barman.

KENNY WAYNE SHEPERD House of Blues New Orleans, LA December 26.

DUKES OF DIXIELAND part of the Steamboat Natchez New Orleans, LA Dinner/Jazz Cruise. Seasonal schedule, dinner & cocktails optional.


THIS AND THAT
Mention BROADWAY TO VEGAS for Special Consideration
Call (800) 942-9027









Next Column: December 31, 2000
Copyright: December 24, 2000 All Rights Reserved. Reviews, Interviews, Commentary, Photographs or Graphics from any Broadway To Vegas (TM) columns may not be published, broadcast, rewritten, utilized as leads, or used in any manner without permission, compensation and/or credit.
Link to Main Page
---
Laura Deni


CLICK HERE FOR COMMENT SECTION