! >
Broadway To Vegas
  
 SHOW REVIEWS CELEBRITY INTERVIEWS GOSSIP NEWS

| | |
| --- | --- |
| | |
NOVEMBER COMEDY BY MAMET STARS NATHAN LANE - - THE NEA NEW PLAY DEVELOPMENT PROJECT - - 48TH ANNUAL LA COUNTY HOLIDAY CELEBRATION - - THE DROWSY CHAPERONE TO CLOSE - - SALUTE TO VIENNA - - NEW YEAR'S EVE CELEBRATIONS - - FANTASTICKS' TEAMS CREATES CELEBRATION - - SAX MAN BILL CLINTON DONATES HORN - - DONATE . . . Scroll Down


GET A DROP ON NEW YEARS
Photo: Countdown Entertainment, LLC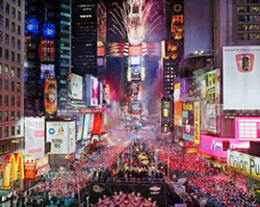 Champagne toasts and New Year kisses ring in the New Year.

Dropping things also seems to be a popular sport.

The grand-daddy of them - of course - is the ball drop at Times Square in New York City. 2008 year marks the 100th birthday of the New Year's Eve Ball, a universal symbol of celebration and renewal.

This year it might look brighter, which it is, about twice as bright - but it's nothing more than the power of 10 toasters or one oven-range. All of those bright lights on Broadway are headed towards LED lighting.

This New Year's Eve, Philips Lighting will light a brand new Times Square Ball which incorporates 100 percent LED lighting, demonstrating that global icons can be optimal applications for LED technology.



Photo: Times Square Alliance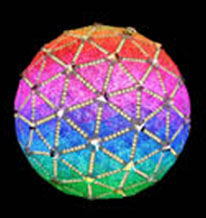 In commemoration of its landmark 100th anniversary,Waterford Crystal created an exclusive Let There Be Light design for the crystal triangles on the new Ball. Designed and crafted by Waterford artisans in Ireland, Let There Be Light features a dramatically stylized, radiating sunburst on each of the 672 crystal triangles. Due to the new design and technical innovations, this represents an increase of 168 crystal triangles from last year's Ball. And, for the first time, the crystal triangles will feature cutting on both sides. The double cutting maximizes the light refraction within the crystal triangles.

Jeffrey Straus, president of Countdown Entertainment, the company that co-produces the annual New Year's Eve event brags that "this year's ball will be like a jewel in the sky over Times Square."

Pony up $275 and you can buy a VIP ticket at many Manhattan club or yacht ringin' in the next year festivities.

The official Carson Daly and Friends New Year's Eve bash takes place at Gypsy Tea and the Madison where he and his guests will party after he hosts the NBC Countdown.

America's foremost Gilbert & Sullivan repertory ensemble, the New York Gilbert & Sullivan Players, brings back the tradition of G & S New Year's Eve fun at Peter Norton Symphony Space on New Year's Eve. The champagne gala will feature Artistic Director Albert Bergeret and his merry NYGASP Company in G & S scenes, songs, parodies, and the very popular tour-de-force challenge: audience requests performed impromptu with full orchestra! Incorporating a 25-piece orchestra.

Sky Bar at the Shore Club in Miami features Ashlee Simpson counting down the Ball Drop. At Mansion in Miami, $200 will get you into the party at this popular South Beach club, where December Playboy covergirl and reality TV star Kim Kardashian is the VIP guest.

Atlanta boasts the Peach Drop which is apparently their answer to New York City. Just before the clock strikes midnight, the Underground Atlanta's New Year's Eve tradition will come alive when an 800-pound replica of a peach begins its descent. Grammy-nominated singer/songwriter Miranda Lambert headlines the free event, which encompasses day-long activities and an evening of entertainment.

In San Francisco, it's the balloon drop. One of the most elegant places to welcome the New Year is Davies Symphony Hall in San Francisco. The annual San Francisco Symphony New Year's Gala has been a tradition for almost 100 years. This year's event will be headlines by Michael Feinstein. When the clock strikes midnight 2008 balloons will cascade down from above.

In Washington, D.C. there will also be a balloon drop, but not until the guests attending the International Club's gala at the Wardman Park Marriott Hotel gastronomically visit nine different cities.

The white-glove service will feature food bringing to the life the heritage of; Times Square in New York City - The enchantment of 1920s Chicago - The exhilaration of Las Vegas - The euphoria of the Kentucky Derby - The fiesta of Havana, Cuba - The charm of Japan - The elegance of Paris - The spirit of Ireland - The adventure of Jamaica.

The live entertainment includes 5 live bands: Swing and ballroom dance music performed by the Tom Cunningham Orchestra, Origem Latin salsa band, Jamaican Reggae and Calypso Band, A Jazz ensemble, and an Irish band. Festivities for the evening also include two stunning balloon drops at midnight, caricature artist drawings, and mock casino gambling.

First Night Celebration began in Boston in 1976 by a small group of artists, and its popularity quickly not only made it a recurring event, but served as a model for more than 200 similar celebrations worldwide.

The First Night celebration - an alcohol free event - serves as a showcase for Boston's cultural and artistic communities through over 250 exhibitions and performances by both local and internationally recognized artists. First Night attracts a total audience of more than 1 million people annually. First Night New Year's Eve will take place at over 40 indoor and outdoor venues throughout downtown Boston.

Las Vegas is aware that there is a New Year's Eve. It's the biggest night of the year and always has been - although something called Super Bowl week-end is also quite popular. For New Year's Eve the Las Vegas Strip is shut down - a traffic safety effort to make it more difficult to run down a drunk. The four mile long street party will be attended by a few hundred thousand people. As to whether there will be a fireworks display - it all depends upon which way the wind blows.


NATIONAL ENDOWMENT FOR THE ARTS PARTNERS WITH ARENA STAGE FOR NEW PLAY DEVELOPMENT


The National Endowment for the Arts (NEA) has thrown a lifeline to playwrights by constructing a new program, the NEA New Play Development Project (NPDP), to help the nation's nonprofit theaters bring more new plays to full production. The national program will be administered by DC-based Arena Stage's American Voices New Play Program. Selecting and providing support for exceptional new plays and new play development models will be a key component of the program.

The NEA New Play Development Project will support the development of seven new plays at theaters from across the country. Two projects selected as NEA Outstanding New American Plays will receive up to $90,000 each to support advanced development, including at least one full production. Five projects selected as NEA Distinguished New Play Development Projects will receive up to $20,000 each to support the early stages of development for a new play with strong potential to merit a full production. In both cases, the selected plays will be developed in close collaboration with the playwrights.

"A full production is really the only way a playwright and his or her audience can fully experience a play in the way it was intended to be experienced. We're delighted to announce the NEA's New Play Development Project to help the best of the nation's new plays achieve that goal," said Bill O'Brien, NEA Director of Theater and Musical Theater. "We're also delighted have such an outstanding organization as Arena Stage helping us to administer the program. They bring an enormous amount of experience to the project, and we applaud the substantial commitment they are making in the support of new work on a national scale."

The NEA New Play Development Project will further support artistic excellence in the theater field by actively encouraging the study of and dialogue around existing and new models for new play development. The seven new plays supported by the program also will be studied as part of that ongoing dialogue. In partnership with the NEA, Arena Stage will provide a forum that will not only encourage this discussion but will actively support the dissemination of any findings throughout the field.

"This is one of the most important partnerships in Arena's history," said Arena Stage Artistic Director Molly Smith. "We fiercely believe in American writers and have focused our mandate to study, explore, and reveal American voices. In partnership with the NEA, our dream will be realized on a national level through this extraordinary program."

Already a recognized leader in the theater field, Arena Stage is one of the nation's oldest nonprofit theaters with a focus on American work. Arena's new partnership with the Arts Endowment will fall under the leadership of Producing Artistic Associate David Dower. Dower, the founding artistic director of San Francisco's Z Space Studio, one of the nation's leading laboratories for the development of new work, also created the Western Presenters Commissioning Initiative, through which ten West Coast presenters jointly commissioned a dozen new works specifically for touring.



Broadway To Vegas is supported through advertising and donations. Priority consideration is given to interview suggestions, news, press releases, etc from paid supporters. However, no paid supporters control, alter, edit, or in any way manipulate the content of this site. Your donation is appreciated. We accept PAYPAL. Thank you for your interest.


SWEET CHARITY


BILL CLINTON jazz sax player, whose day job was President of the United States, has donated the saxophone he played at his inauguration to the Kansas City based American Jazz Museum.

The saxophone, which was handed over in a public ceremony Saturday, December 22, had been in the collection of Clinton's presidential library in Little Rock, Ark.

The Mutual Musicians Foundation is located in the heart of Kansas City's historic jazz district. Originally home to the Black Musicians' Protective Union Local 627 A.F. of M., The Foundation continues its grand tradition as a living tribute to the city's long and illustrious musical history.

As they have since 1930, musicians gather at the Foundation Friday and Saturday nights after midnight to jam into the early morning hours. The Foundation also serves as a rehearsal space for members, a classroom for visiting students and a place for private parties. The Historic Jazz Foundation, Inc. supports the Mutual Musicians Foundation and its programs. A living museum, the Foundation preserves and develops Kansas City's rich musical heritage.

"Though he may have been unable to hang in a jam session at the Mutual Musicians Foundation, he is the only leader of the free world to be a jazz musician, and I know he would have loved the chance to sit in on a set," Rep. Emanuel Cleaver, D-Mo., said in a statement Thursday announcing the donation.

Cleaver said also that the federal budget just passed by Congress includes $312,000 for the museum to spend on education programs, new exhibits and the restoration of its collection of jazz films.


OTHER PEOPLE'S MONEY


THANK MARK CARR for being able to buy a Christmas tree. In 1851, Carr opened a retail Christmas Tree lot in New York City, the first in the United States.


IT'S BEGINNING TO LOOK A LOT LIKE...


48TH ANNUAL LA COUNTY HOLIDAY CELEBRATION

Sheryl Lee Ralph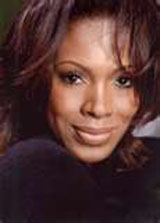 at the Music Center Dorothy Chandler Pavilion takes place Monday, December 24th.

Six Hours of music and dance from over 45 performing groups - choirs, music ensembles, and dance companies - about 1,200 performers in all - reflecting the vibrant spectrum of cultures found in Southern California express the joy of the season in the 48th Annual LA County Holiday Celebration.

This year's hosts include Sheryl Lee Ralph, Fred Willard, two members of the comedy group Culture Clash, Richard Montoya and Herbert Siguenza; two cast members from The Closer, Michael Paul Chan and Raymond Cruz; and actor Gedde Watanabe.

The show is a gift from the Los Angeles County Board of Supervisors to the community at large.

Admission is free as is parking


CURTAIN DOWN


THE DROWSY CHAPERONE the five-time Tony Award-winning musical comedy will close next Sunday, December 30, at the Marquis Theatre following 674 performances and 32 previews.



NOVEMBER the world premiere comedy by David Mamet.

Tony Award winning director Joe Mantello helms the five member ensemble which stars two-time Tony Award winner Nathan Lane and features Laurie Metcalf, Dylan Baker, Ethan Phillips and Michael Nichols.

Set just days before a presidential election, November chronicles the chaotic days preceding an election from the viewpoint of incumbent U.S. President Charles Smith (Lane). The play touches on civil marriages, gambling casinos, lesbians, American Indians, presidential libraries, questionable pardons and campaign contributions. Metcalf plays his aide Clarice Bernstein, and Baker takes on the role of presidential adviser Archer Brown.

Views of President Smith include;

GAYS IN THE MILITARY
Gays should be allowed, to fight only people of the same sex.

GAY MARRIAGE
Gays should be allowed to marry, but not to divorce; thus coupling liberty with punishment for their abominable practices.

CONGRESSIONAL SEX SCANDALS
Congressmen should be allowed to turn over a new leaf, but not allowed to turn over one of the pages.

THE VALIDITY OF TORTURE
It should be recognized that information can be extracted only from those people possessing information; and that no one likes to give up their possessions without a little waterboarding.

REINSTATING THE DRAFT
This should be accomplished by a lottery including both the carrot and the stick: High numbers should go into the Armed Forces, but low numbers should be rewarded with the status of Honorary Indians, thus participating in gambling revenues. Actual Native Americans, however, receiving "honorary" status should be inducted in the Military for "double-dipping."

The design team features sets by Scott Pask, lighting by Paul Gallo, and costumes by Laura Bauer.

In previews at the Ethel Barrymore Theatre, officially opening January 17, 2008.

ELLA

Illustration by Raul Colón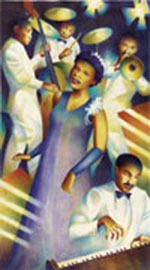 Book by Jeffery Hatcher. Conceived by Rob Ruggiero and Dyke Garrison. Based on an original play by Dyke Garrison. Musical arrangements by Danny Holgate. Directed by Rob Ruggiero.

This swinging new musical takes you inside the heart and soul of the First Lady of Song – Ella Fitzgerald. While she's rehearsing for an important 1966 concert, Ella's producer requests that she add "patter" about her life to the show. With this daunting task before her, Ella starts to revisit the people and events of her past.

Starring Tina Fabrique as Ella Fitzgerald. Backed by musicians; George Caldwell (Piano/Conductor); Elmer Brown (Trumpet); Rodney Harper (Drums); Clifton Kellem (Bass); with Harold Dixon as Norman Granz.

Set Design by Michael Schweikardt. Lighting Design by John Lasiter. Costume Design by Alejo Vietti. Sound Design by Michael Miceli. Production Dramaturg Janine Sobeck. Wig Designer Charles Lapointe. Stage Manager Martha Knight. Assistant Stage Manager Kurt Hall.

Presented by Arena Stages December 28, 2007 through February 24, 2008 in Crystal City, VA.

NEW JERUSALEM By David Ives. Directed by Walter Bobbie.

The interrogation of Baruch De Spinoza at Talmud Torah Congregation; Amsterdam, JULY 27, 1656.

"Shut the doors.
There is an evil abroad in our city..."

So begins David Ives' striking new play about the interrogation of legendary philosopher Baruch de Spinoza for an idea that catapulted us into the modern age. New Jerusalem examines the clash between religion and modernity that Jews, Christians and Muslims are still, some 350 years later, struggling to reconcile. Acclaimed Tony Award-winning Broadway director Walter Bobbie helms this world premiere production, featuring Tony Award winner Richard Easton. With Fyvush Finkel, David Garrison, Jenn Harris, Michael Izquierdo, Natalie Payne, and Jeremy Strong.

Dec. 28, 2007 - Feb. 3, 2008 at the Classic Stage Company in New York City.

A KID'S LIFE Book by Cynthia Riddle and Peter Hunziker. Music & Lyrics by Corey Leland. Choreographed by Ellie Mooney. Directed by Keith Markinson.

A Kid's Life! follows Zack, an adorable five-year old boy and his golden retriever and best friend, Starsky. Together, they embark on a fun-filled adventure through their hometown where they befriend Zoe, a spunky five- year old girl who is new to town and rather shy. Over the course of the day, Zack and Zoe encounter many new friends: from a talking clock who teaches them the importance of time, to a beautiful owl who reminds them that animals have feelings too, to an orange tree that gives them a deeper appreciation of nature. Mr. Sullivan, the corner store clerk, joins the fun by showing them just how wonderful a kid's life can be!

A Kid's Life! will perform Off-Broadway at The York Theatre, through Sunday, January 13. After each show there is a meet and greet with all the characters.

CELEBRATION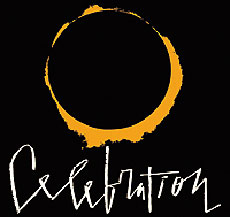 book and lyrics by Tom Jones. Music by Harvey Schmidt - the renowned team behind The Fantasticks.

Directed by Erin Smiley.

Change is inevitable, enjoy the here and now.

An avant-garde fable set on New Year's Eve, it focuses on four characters: Orphan, an idealistic and cheerfully optimistic young man, in possession of the stained-glass eye of God, who reminds Edgar Allen Rich, a wealthy but jaded old man, of his younger self; Angel, a sweet entertainer who longs to be "somebody"; and Potemkin, a Loki-like character who serves as narrator, commentator, and advisor. Surrounding them are a chorus known as the Revelers, who take on various roles throughout the action of the play, a group masked by the impersonal industrialism of their society, obediently following the rich man's demands but secretly aiding the boy who sees and respects them as individuals.

At the musical's core is the struggle between youth and old age, innocence and corruption, love and ambition, and poverty and wealth, as Angel tries to decide if she would be better served by her feelings for Orphan or Rich's willingness to fulfill her every dream.

The production stars Kristen Alberda, Tom Berger, Nathan Bovos, George Croom, Ben Griessmeyer, Liz Kimball, Kristian Lazzaro, Stefanie O'Connell, Kasey Williams and Joshua Robinson.

Performances begin Thursday, December 27th and continue through Sunday, January 6th. Opening Night is Thursday, December 27 at the 14th Street Theatre in NYC.


| | | |
| --- | --- | --- |
| | | |
WHO'S WHERE


SALUTE TO VIENNA The once a year excitement of New Year's comes to life on stage in this unique re-creation of Vienna's World Famous New Year's Concert–Salute to Vienna!

Salute to Vienna's musical magic features a cast of over 70 musicians, International singers and dancers adorned in beautiful traditional costumes. The new program will feature waltzes (such as the Blue Danube Waltz), polkas and Operetta excerpts from Die Fledermaus and The Merry Widow sung by our outstanding European sopranos and tenors. The musical classics of Johann Strauss Jr. and other famous Viennese composers will be interpreted by an array of engaging Maestros all with that charming Viennese flare.

Monday, December 31, at the State Theatre in New Brunswick, NJ.

BEN VEREEN brings his Tony Award winning talents to the South Point Resort in Las Vegas December 28-30,

TRANS SIBERIAN ORCHESTRA has a busy week. With two orchestras on tour they can be enjoyed today, Sunday, December 23, at the AT&T Center in San Antonio and at the Colonial Center in Columbia, SC. On Wednesday the performances take place at the Frank Erwin Center in Austin, TX and the Palace of Auburn Hills in Auburn Hills, MI. Thursday the shows are at the Nationwide Arena in Columbus, OH and at the Toyota Center in Houston, TX. Friday finds the groups at the American Airlines Center in Dallas and at the US Bank Arena in Cincinnati, OH. On Saturday they are getting everyone in a holiday mood at the Alltel Arena in North Little Rock and at the Blue Cross Arena in Rochester, NY. Next Sunday, December 30 they will be ready for an early new year welcome at the Quicken Loans Arena in Cleveland and at the Sommet Center in Nashville.

BIG BAD VOODOO DADDY opens a two night stand Thursday, December 27, at Harrah's Hotel in Stateline, NV. On Sunday, December 30, the show is at Northern Quest Casino in Airway Heights, WA.

MATTHEW AND GUNNER NELSON the twin sons of the later Ricky Nelson remember their father with their Stone Canyon Band. December 28-30 at the Suncoast Resort in Las Vegas.

VAN HALEN has a split two night engagement at the MGM Grand Garden in Las Vegas. The first date is Friday, December 28 and then they'll go it again on Sunday, December 30.

BRIAN SETZER stars at The Joint in Las Vegas this evening. On Thursday, December 27, they'll get the beat going at Chumash Casino Resort in Santa Ynez, CA. Friday finds them at Table Mountain Casino in Friant, CA. On Saturday they are on stage at the Paramount Theatre in Oakland, CA.

BRIAN CULBERTSON'S A SOULFUL CHRISTMAS renowned keyboardist Brian Culbertson's concert features Gerald Albright, Howard Hewett, Nick Colionne, and introduces vocalist/guitarist--Victoria White which promises to be a very romantic Christmas concert with great jazz, rhythm and blues, and soul accents. Saturday evening, Dec. 22, at the Fox Theatre in Redwood City, CA.




PIFFLE AND PROFUNDITIES


IN 1777 the tradition of the Christmas Tree was brought to Colonial America by Hessian troops fighting for Britain in the Revolution War. Prince Albert, husband of Queen Victoria, is credited with starting the Christmas tree trend in Britain in 1841 when he brought the first Christmas tree to Windsor Castle.


The entire staff of Broadway To Vegas wants to wish everyone a happy holiday season! Photo by Laura Deni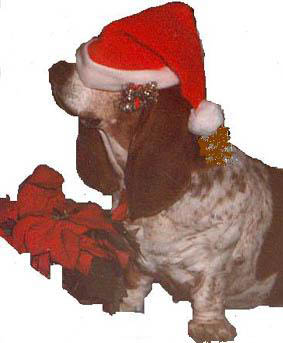 Next Column: December 30, 2007
Copyright: December 23, 2007. All Rights Reserved. Reviews, Interviews, Commentary, Photographs or Graphics from any Broadway To Vegas (TM) columns may not be published, broadcast, rewritten, utilized as leads, or used in any manner without permission, compensation and/or credit.
Link to Main Page
---
Laura Deni


CLICK HERE FOR COMMENT SECTION