! >
Broadway To Vegas
  SHOW REVIEWS CELEBRITY INTERVIEWS GOSSIP NEWS

| | |
| --- | --- |
| | |
LET ME SING - - WALTZING INTO SIN - - RENT CONTINUES TRADITION - - HUMANA FESTIVAL ANNOUNCES LINE-UP - - TIME'S TOP 10 BROADWAY SHOWS - -TIPPI HENDREN'S ROAR FOUNDATION - - NEIL PATRICK HARRIS' MAGIC TRICKS - - JEFF DANIELS' GUITAR PLAYING - - DONATE . . . Scroll Down


BROADWAY MUSICALS DEFINE AMERICA
Michael Bush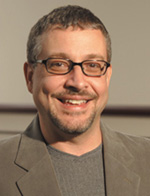 Michael Bush is completing his first season as Producing Artistic Director for Charlotte Repertory Theatre. He spent the previous 23 years in New York City, at the Manhattan Theatre Club, 11 of them as their Associate Artistic Director. Love! Valour! Compassion! was a play he guided from its inception to its Tony Award winning Broadway production. Bush is also the co-creator, co-writer and director of Let Me Sing, an original musical starring Andre deShields, star of Broadway's Ain't Misbehavin and a Tony nominee for the smash hit The Full Monty.

In an in depth interview with Broadway To Vegas, the intelligent and articulate Bush discussed the changes and future plans for Charlotte Rep and the creation of Let Me Sing, currently at George Street Playhouse, opening next month at Charlotte Rep. This week we focus on the creation of Let Me Sing. Next week's column will feature the second part our interview - Mr. Bush's thoughts and future plans for Charlotte Rep.

Let Me Sing traces the evolution of American musical theatre and how its songs defined American to the rest of the world during the first half of the 20th Century.

"The history of the American musical theatre is a passion of mine," related Bush from his home in North Carolina. "I consider myself a self proclaimed theater historian. Part of what Let Me Sing came out of is my passion for musical theater and the fact that I taught musical theater history at Brooklyn College for eight years. From teaching my class I developed a theory that these songs, if put in chronological order, would tell a story of America and how we came to be Americans."

"Musical theater was the art form that reflected its audience, which it is not any more," he declared. "I would tell my class that you could be a shop girl working a Klein's in the 30's and 40's, and go see a musical about a shop girl working at Klein's."

"Now we go see a musical about somebody living underneath a Paris opera house with a mask and a swinging chandelier. It is just not the same. Or, The Lion King, as magical it is, we don't see ourselves as any of those characters. It is not reflecting us," he elaborated.



Gretha Booth as Ethel and Andre De Shields as Bill in Let Me Sing at the George Street Playhouse Photo By: Frank Wojciechowski Photo Courtesy Charlotte Rep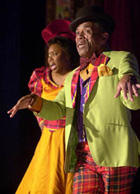 "What we have tried to put into Let Me Sing is a musical that shows the art form came about because of its creators wanting to redefine themselves as Americans. It is a search for an American identity and also our fascination with the Cinderella story."

"Let Me Sing has been a three year process," stated Bush. "I first starting working with Michael Aman, one of my co-creators. I think we started with a list of 60-70 songs and we whittled it down. I am happy to say that I haven't been turned down by a single estate, contrary to popular belief. There were people who said to me - you will never get the rights to these songs. It also takes a really good attorney," he conceded referring to New York based theatrical attorney Mark Sendroff.

"At some point, we'll publish the list of songs that didn't make it. We first did what is called a 20 hour reading in New York. At that time the piece was called Yankee Doodle Rhythm, which is the title of a little known George Gershwin song. And, it had three characters in it."

"My theory was that, at the beginning of the century, we were a country of immigrants. We defined ourselves by where we came from. We were Irish. We were Italian and we were African American. Or, frankly, the ancestors of slaves in the cotton fields. These three sounds were sounds from the lower rungs of the socio-economic ladder. The upper class was listening to opera. This new country, which was a melting pot, had to have a kind of entertainment that really reflected them - that is back to redefining ourselves," continued the North Carolina native.



Randy Skinner tap dancing as Buddy in Let Me Sing at the George Street Playhouse Photo By: Frank Wojciechowski Photo Courtesy Charlotte Rep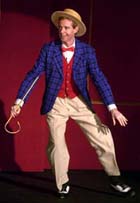 "So, we actually took a group of songs and I was a stickler about putting them into chronological order," he admitted. "There was no book to it, at the time. We just went from song to song to see what we had."

Making the cut is a score that features more than 30 songs including; Someone to Watch Over Me, You Made Me Love You, Look for the Silver Lining, Buddy, Can You Spare a Dime, A Pretty Girl Is Like A Melody and Alexander's Ragtime Band.

"One of our three actors from that first reading had remained with us all the way through and that is Gressel Boston," he said referring to the Tony Award winner. "We discovered that our characters not only wanted to sing, but they wanted to talk, too."

"Michael Aman, who is a playwright, started to formulate a structure and a book. We came up with a system of writing together and that is where the book comes out of."



Rodgers and Hammerstein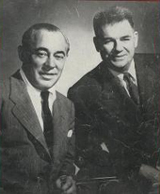 Let Me Sing starts with George M. Cohan, and Irving Berlin, and ends with Rodgers and Hammerstein. Choreography is by Randy Skinner, who is working both sides of the stage as actor and choreographer. In addition to Skinner, onstage talent includes Stephanie Block, Gretha Boston, Andre De Shields, Danny Gurwin and Marla Schaffel.

The six characters in the production represent famous characters at the time - think George Cohan, Molly Picon, Irene Dunne, Ethel Waters, Buddy Ebsen and Bill "Bojangles" Robinson - the theatrical types they represented - such as ingenue, character actor, song-and-dance man. And, what was going on - the Depression, the era, politics and racial issues.

"The happy musical ended in the 60s," charged Bush. "Certainly there are still upbeat musicals, but it is different. I think that the American musical theater in the 20th century developed from an expression of I, which is - who am I in this new land called America? That is really what dictated the musical and is what we are dealing with in Let Me Sing. The I songs - who am I?"

"What happened with the arrival of Rodgers and Hammerstein and World War II - and you can't separate the two - is that all of a sudden, when an audience went in to see Oklahoma! in 1943, they saw what they were fighting for - they being the word. Rodgers and Hammerstein presumed to define the word we. It defined our morals - where we stand against racism and these are themes that are through their musicals," he elaborated.



In 1959 at the Mark Hellinger Theatre starring Edward Mulhare and Sally Ann Howes with Ronald Radd, Reginald Denny, Margery Maude, Leta Bonynge, John Michael King, Regina Wallace, Olive Reeves-Smith, Robin Craven, Gordon Dilworth.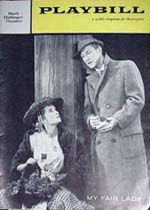 "Then we get into the Golden Age of the American musical, which started in 1943," Bush continued. "Some historians will say it lasted until 1965 and others put it at 1970. I put it more at 65. So many musicals of the 1950's reflected America. My Fair Lady is a perfect example, even though it is based on an English play. It's our total belief in the Cinderella story. What makes My Fair Lady different then Pygmalion is that Lerner and Loewe chose to tell the story from Eliza's point of view, whereas Shaw tells it from Henry Higgens."

"Shaw thinks that Eliza is a fool. He says so in his essay at the end of the piece. She'll never be happy because she has crossed the social barrier. In the Lerner and Loewe version, the minute that Eliza sings Wouldn't It Be Loverly, we're on her side. We believe in her. We believe in what she is going to do. That is why The Rain in Spain is such a big number, because she triumphs. She becomes Cinderella."

"And, it becomes - ultimately - America. But it all about the we. Who were we? And, these musicals speak for us."

"It is also at a time when America held the art form up to the rest of the world - as art."

"When you get into the 60s there is all of the social unrest in America. The civil rights movement, women's liberation, gay liberation, so nothing could speak for all of us," he lamented. "That, to me, is where the American musical, starts to disintegrate and takes on a certain cynicism - it goes back to the I expression."

"Sondheim goes back to I. A perfect example is Company," theorized Bush about what was originally a collection of one-act plays written by librettist George Furth. Company was shaped into a Tony award winning musical by Harold Prince who had Furth rework the one-acts into a libretto examining the pros and cons of marriage, and Stephen Sondheim was brought in to provide the music. To tie all the pieces together, Furth added the character of Robert, a bachelor whose 35th birthday party provides the occasion to bring all of Furth's characters together at the opening of the play. It seems everyone but Robert is married or getting married, and they are all eager for their bachelor friend to follow in their footsteps, but Robert isn't quite ready to take the plunge.

Meanwhile, Robert has the opportunity to observe the lives of his married friends, and what he sees does not exactly fill him with encouragement. They fight, plan affairs, talk of divorce, and take refuge in pot and alcohol. It's enough to make Robert question whether he ever wants to join the ranks of the married.

Company opened at the Alvin Theatre on April 6, 1970, with a cast that featured Dean Jones (Robert), Elaine Stritch (Joanne), Susan Browning (April), Pamela Myers (Marta), and Donna McKechnie (Kathy). The production closed on January 1, 1972, after 706 performances, then moved to London where it ran for another eight months.

"Bobby is trying to figure out - who am I in this disjointed world," continued Bush. "Who am I in reflection to the people around me? And, what does Bobby chose to do at the end of Company but not go to his birthday party. Whereas, in the golden age of Broadway musicals, Bobby would have chosen to go to the birthday party. That is sort of my point," stated Bush.

"And, I think, the musical is trying to get back to reflection of its audience," observed Bush. "One of the things that I loved when I went to see The Full Monty, was that people were responding to those characters on stage, because it was reflecting them.

"So, as we get into the 21st Century, we'll see what happens to this art form, which has also over priced itself."

"The music that I think now most closely reflects Americans is country music," stated the man who as a child collected original cast recordings of Broadway musicals.

Currently in production at George Street Playhouse, Let Me Sing has been enjoying full houses and rave reviews.

"They are flipping out over it, I am happy to say," he exclaimed. "Of the five reviews I've gotten, four are raves and one is mixed. Knowing of my quarter century in the theater, that is a pretty good ratio. I don't consider it finished, nor do my collaborators. We are going to make some changes here in Charlotte. In many ways I have thought of George Street Playhouse as the try out and Charlotte as the premiere."

"The Princeton newspaper - the review that came out Friday - says that this thing should go immediately to Broadway. I'm thrilled at the reaction. But, I am a businessman and a producer and I will do everything I can to see that it has an extended life - or I hope so. But, I also know that wasn't the genesis of it. I, nor any of my collaborators, did not sit down to create a Broadway show. This came out of wanting to say something about an art form that defined a new America."


THAT SINFUL WALTZ


Dash it all! A strange man his putting arms around the wife of another man. The waltz was a demon of the devil. Born in the suburbs of Vienna, the waltz was danced in the courts of Habsburg as early as the seventeenth century. People loved the slightly seedy side of the dance. Its flowing, cheerful tunes and fast movements - addictive and intoxicating.

Religious leaders and the establishment called the dance "vulgar and sinful." After all, those close holds and rapid turning movement could give a person ideas. Continental court circles held out obstinately against the waltz. In England, which at that time was a land of strict morals, was even more reluctant to accept three-quarter timed hanky panky.

In July of 1816, the waltz was included in a ball given in London by the Prince Regent. A few days later a blistering editorial in The Times stated:

"We remarked with pain that the indecent foreign dance called the Waltz was introduced (we believe for the first time) at the English court on Friday last ... it is quite sufficient to cast one's eyes on the voluptuous intertwining of the limbs and close compressure on the bodies in their dance, to see that it is indeed far removed from the modest reserve which has hitherto been considered distinctive of English females. So long as this obscene display was confined to prostitutes and adulteresses, we did not think it deserving of notice; but now that it is attempted to be forced on the respectable classes of society by the civil examples of their superiors, we feel it a duty to warn every parent against exposing his daughter to so fatal a contagion."



Queen Victoria by Franz Xavier Winterhaler (1806-1873) She loved to waltz.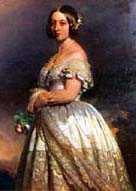 Even as late as 1866 an article in the English magazine Belgravia stated:

"We who go forth of nights and see without the slightest discomposure our sister and our wife seized on by a strange man and subjected to violent embraces and canterings round a small-sized apartment - the only apparent excuse for such treatment being that is done to the sound of music - can scarcely realize the horror which greeted the introduction of this wicked dance."

Hidden under the rug was the fact that reigning Queen Victoria was a keen and expert ballroom dancer with a special love of the waltz.

You can thank the French and their revolution for bringing the waltz into sinful respectability. The bourgeoisie took it up enthusiastically immediately after the French revolution. Paris alone had nearly seven hundred dance halls! A German traveler to Paris in 1804 stated, "This love for the waltz and this adoption of the German dance is quite new and has become one of the vulgar fashions since the war, like smoking."

Reportedly, the first time the waltz was danced in the United States was in Boston in 1834. Lorenzo Papanti, a Boston dancing master, gave an exhibition in Mrs. Otis' Beacon Hill mansion. Social leaders were aghast at what they called "an indecorous exhibition." By the middle of the nineteenth century, Mrs. Otis had no regrets that the waltz was firmly established in United States society.



Eduard, Johann II, and Josef Strauss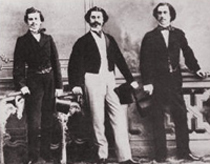 The waltz was given a tremendous boost in the 1820s by two great Austrian composers - Franz Lanner and Johann Strauss. They were the first men to corner the Viennese waltz market. They wrote their own music and conducted their own small dance orchestras to great adulation and profit. They set the standard for the Viennese waltz, which is a very fast version of the waltz. By 1900, a typical dance program was three quarter waltzes and one quarter all other dances combined.

You can learn that essential Viennese tradition not only in that city, but in one of the city's most historic and luxurious baroque halls, formerly owned by the Rothchild family. The private lesson includes a diploma at the end and a traditional Viennese "Jause" which is Tea, coffee and cake.



Broadway To Vegas is supported through advertising and donations. Priority consideration is given to interview suggestions, news, press releases, etc from paid supporters. However, no paid supporters control, alter, edit, or in any way manipulate the content of this site. Your donation is appreciated. We accept PAYPAL. Thank you for your interest.


27th ANNUAL HUMANA FESTIVAL OF NEW AMERICAN PLAYS


The Actors Theatre of Louisville, Kentucky has announced the 2003 Lineup for Humana Festival of New American Plays, which will take place March 2-April 13. The event will include six full-length plays and a bill of three ten-minute plays.

The full length productions include; Omnium-Gatherum by Theresa Rebeck and Alexandra Gersten, Slide Glide the Slippery Slope by Kia Corthron, The Faculty Room by Bridget Carpenter, The Lively Lad a play with songs by Quincy Long, The Second Death of Priscilla by Russell Davis, Orange Lemon Egg Canary by Rinne Groff.

Since its inception over 290 Humana Festival plays have been produced, including full-lengths, one-acts, monologues, T(ext) shirt and car plays, representing the work of 182 playwrights.

Three Humana Festival plays have won the Pulitzer Prize: D. L. Coburn's The Gin Game, Beth Henley's Crimes of the Heart and Donald Margulies' Dinner With Friends. Keely and Du by Jane Martin was a finalist. Eight Humana Festival plays have been adapted for film and television and two for radio.

Over 30 foreign countries are normally represented by audience members at the festival each year. Over 90 million Americans have seen additional productions of the many plays originated in the Humana Festival, not including film audiences who have seen Humana plays adapted for the screen.

Actors Theatre's New Play Program encompasses the Humana Festival of New American Plays, the National Ten-Minute Play Contest and ongoing contact with more than 200 playwrights.

Approximately 3,000 scripts are received annually for consideration in the New Play Program. Nearly 75,000 scripts have been submitted since 1976.

The Humana Foundation first sponsored the new play festival during the 1979-80 season. During the 1981-82 season, the festival was renamed the Humana Festival of New American Plays in honor of the Louisville-based company's ongoing and generous support. The Humana Foundation is the philanthropic arm of Humana Inc., one of the nation's largest publicly traded companies specializing in health insurance and related services.

Time Magazine announced their top 10 Broadway productions for the year 2002. Heading up the list is Moving Out followed by The General From America, The Exonerated, Flower Drum Song, Amour, The Man Who Had All The Luck, Hairspray, Moby Dick, Far Away and Def Poetry Jam.


SWEET CHARITY


TIPPI HENDREN'S SHAMBALA PRESERVE received donations from the cast and crew of the Chicago based Hell In A Handbag Productions, which raised funds during recent performances of Poseidon! An Upside Down Musical.

Members of the Poseidon team were first charmed by Ms. Hedren when she attended a performance of The Birds, co-authored by David Cerda and Pauline Pang, which was based on the classic Hitchcock cinematic thriller, in which Hedren starred. They have since included Shambala and the ROAR foundation in their annual charity fundraising efforts.

Actress and conservationist Tippi Hedren, serves as President of the Roar Foundation, guiding the organization's efforts to increase the public's knowledge about wildlife, and provides guidance and leadership in maintaining the Shambala Preserve.

Since 1972, this unique eighty acre wildlife habitat has provided a haven for endangered exotic big cats. Currently, almost seventy animals live at Shambala, including African lions, Siberian and Bengal tigers, leopards, snow leopards, servals, mountain lions, lynxes, a Florida panther, a cheetah, and an African Elephant. All of these animals were born in captivity, with many of them being orphans or cast-offs from circuses, zoos and private owners who could no longer care for them. None of them have ever been in the wild. All depend upon humans for their needs. With expert veterinary care, carefully planned diets and constant attention by a dedicated staff of professionals, Shambala provides a dignified life for these precious wild animals. Recently Shambala took in three tiger cubs from Tiger Rescue in Colton, CA. Believed to be about 5 months old, the cubs have been named Alexander, Dakota, and Stella after Tippi's grandchildren.

Almost thirty years to the date after the film that inspired it premiered, Hell In A Handbag Productions set sail with Poseidon! An Upside-Down Musical. The cast includes; Tracy Repep, David Cerda, Steve Hickson, Jennifer Connelly, Merrie Greenfield, Ed Jones, Ron Kelly, Steve Kimbrough, Todd McConville, Chad McLaughlin, Michael Miller and Joe Waterman don hot pants, go-go boots and 'just panties' while struggling through a world where up is down and down is up.

New, original songs include the Stella Stevens tribute Just Panties (What Else Do I Need)? as well as Bachelor Haberdasher, Mr. Rogo (The Only Way Is Up) and In the Water, I'm A Very Skinny Lady. The show is directed by David Zak, artistic director of Bailiwick Repertory Theater, Chicago. Performances through January 11.


OTHER PEOPLE'S MONEY


RENT continues the $20 ticket tradition established to honor its late creator, Jonathon Larson.

Larson died of a heart ailment shortly before the show's successful debut. The tradition of the $20 tickets was begun in New York when the show moved to Broadway after a sold-out run in a small downtown theater. Since that time, people have lined up as early as the night before to guarantee their purchase of the $20 tickets. The producers of the show are committed to continuing the tradition of offering orchestra seats for $20 in each city the show plays.

In each city, the production company purchases a number of choice seats early on and sells them for the cheaper $20 price the day of the performance, two hours prior to the show. They are available to anyone, cash only, with a limit of two tickets per person in line.


INTO THE SPOTLIGHT


THE PRODUCERS welcomes Tony Award-winning Roger Bart to the role of Leo Bloom and Brad Musgrove to the role of Carmen Ghia.

BURN THIS by Lanford Wilson welcomes Elisabeth Shue to the role of Anna and Peter Sarsgaard as Pale. They replace Edward Norton and Catherine Keener. Union Square Theatre. NYC.

CABARET says hello to Neil Patrick Harris, who became a household name as star of Doogie Howser, M.D. Harris becomes the master of ceremonies in the Broadway production of Cabaret beginning January 3. Between performances Harris is known to practice magic tricks and circus aerobatics.



SEUSSICAL THE MUSICAL

Cathy Rigby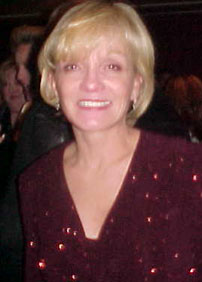 starring Cathy Rigby as The Cat in the Hat, Seussical The Musical explores the witty, wild and whimsical world of Dr. Seuss as you've never seen it before. Travel back to your childhood to the land of the Whos and the Jungle of Nool and re-discover the delightfully zany characters created by one of the most beloved storytellers of all time.

Created by Lynn Ahrens and Stephen Flaherty, the Tony Award-winning team that brought to the stage the critically acclaimed musicals Ragtime and Once On This Island.

December 25-January 4. Segerstrom Hall in the Orange County Performing Arts Center, California.

BEAUTY AND THE BEAST the Disney classic, continues performances at the Colonial Theatre, Boston through January 4.

CATS opens a six night stand at the Tulsa Performing Arts Center in Tulsa, Oklahoma on January 7.

THE RADIO CITY MUSICAL HALL CHRISTMAS SPECTACULAR high kicking it through January 5 at the Orpheum Theatre in Minneapolis.

MAMMA MIA! the Benny Andersson and Bjorn Ulvaeus hit that features 20 of Abba's greatest hits, opens December 24 at the Murat Center in Indianapolis, Indiana. Performances through January 5.

PORTERPHILES Think you know every song Cole Porter ever wrote? Think again! This new musical revue of unpublished Cole Porter songs, presented by The York Theatre Company, opened Thursday. Devised by Cole Porter expert Judy Brown with the blessing of the Porter Trust, the revue is directed by the York's Artistic Director, James Morgan with musical staging by Barry McNabb. The production features singers Lynne Halliday, Ricky Russell and Stephen Zinnato.

Costumes designed by Margiann Flanagan, with lighting by Mary Jo Dondlinger and scenery by Morgan.

Judy Brown, the show's Musical Director, is a leading authority on the music of Cole Porter, including his entire unpublished output. She compiled and edited Cole Porter Rediscovered for Warner Bros. Publications and has recorded Unmined Cole: Unpublished Gems of Cole Porter with soprano Paulina Stark.

Performances at the York Theatre at Saint Peter's, NYC through January 12.


WHO'S WHERE


HARLEM GOSPEL CHOIR performing at B.B. King's weekly Sunday Gospel Brunch billed as "fill the hole in your soul" offering customers the opportunity to "lift your spirits up this season with the joyous sounds of the world famous Harlem Gospel Choir." December 22, and 29. B.B. King's Blues Club in New York City.

JEFF DANIELS Last year the PRTC Executive Director stunned audiences with his songwriting, acoustical guitar playing and storytelling ability. He'll do it again in an encore presentation of his Onstage & Unplugged show on stage at his own Purple Rose Theatre in Chelsea, MI. Eight benefit performances. Dec. 27-Jan. 4, 2003.

HUEY LEWIS AND THE NEWS opens a four night engagement at the Las Vegas Hilton on Saturday.

MANNHEIM STEAMROLLER heads back home, performing a three night stand at the Omaha Civic Auditorium beginning Thursday. Omaha, Nebraska.

THE COLORS OF CHRISTMAS performs Monday in El Paso, Texas at the Abraham Chavez Theatre. On Friday they are on stage at the Celebrity Theatre in Phoenix, Arizona. Then they head to Las Vegas for a Saturday show at the Riviera Hotel. Peabo Bryson, Jon Secada, Jody Watley & Oleta Adams backed by a 21 piece Gospel Choir and Professional Orchestra

CREEDANCE CLEARWATER REVISITED takes to the stage Saturday for a two night gig at he Mohegan Sun Casino in Uncasville, Conn.

NEIL DIAMOND in the spotlight this evening in San Antonio, Texas at the SBC Center. On Friday he opens a two nighter in Las Vegas at the MGM Grand Garden Arena.

MEAT LOAF performs in Clearwater, Florida at the Ruth Eckerd Hall on December 27. On Saturday the show is in Melbourne, Florida at the Maxwell C. King Center.

PAULA POUNDSTONE telling funny stories Friday at the Grove of Anaheim in Anaheim,California.

THREE MO TENORS in the spotlight Saturday in Sarasota, Florida at the Van Wezel Performing Arts Hall.

JOHN McDERMOTT Saturday sings at the Convocation Hall in Toronto, Ontario.

TRANS-SIBERIAN ORCHESTRA-WEST on stage tonight in Houston, Texas at the Verizon Wireless Theater. On Thursday the show is in Orlando, Florida at the Bob Carr Performing Arts Center. Friday finds the group performing in Boca Raton, Florida at the Mizner Park Amphitheatre. On Saturday the begin a two nighter in St. Petersburg, Florida at the Mahaffey Theater.

KENNY ROGERS entertaining tonight at the Westbury Music Fair in Westbury, New York.

DAVID CASSIDY sings his hits Saturday at John Ascuaga's Nugget in Sparks, Nevada.

THE NEVILLE BROTHERS in the spotlight Friday at Casino Magic in Bay St. Louis, Missouri.

DAVID COPPERFIELD brings the hocus pocus to the MGM-Grand in Las Vegas beginning Tuesday through January lst. He'll make himself appear January 31 through February 2 in Tampa, Florida at the Carol Morsani Theatre. He'll work his spell-binding in An Intimate Evening of Grand Illusion Wednesday February 5, in two shows at 6 and 9 p.m. at the Roanoke Civic Center Auditorium. Then he returns to the MGM-Grand in Las Vegas to conjure up more illusions February 20-March 4.





BROADWAY TO VEGAS
WISHES EVERYONE
A VERY MERRY CHRISTMAS

















Next Column: December 29, 2002
Copyright: December 22, 2002. All Rights Reserved. Reviews, Interviews, Commentary, Photographs or Graphics from any Broadway To Vegas (TM) columns may not be published, broadcast, rewritten, utilized as leads, or used in any manner without permission, compensation and/or credit.
Link to Main Page
---
Laura Deni


CLICK HERE FOR COMMENT SECTION