! >
Broadway To Vegas
  
 SHOW REVIEWS CELEBRITY INTERVIEWS GOSSIP NEWS

| | |
| --- | --- |
| | |
GOLDIE HAWN TO STAGE ONE WOMAN SHOW - - FROLIC WITH YOUR FRUITCAKE - - VERMONT SLEIGH RIDES - - RAY COONEY COMING TO AMERICA - - COOKIES AND MILK FOR SANTA - - BROADWAY DEBUT FOR GRETCHEN MOL - - DOLLY PARTON LIGHTS UP THE HOLIDAYS - - AMY GRANT & VINCE GILL - - DONATE . . . Scroll Down


GOLDIE HAWN MOTIVATED TO STAGE ONE WOMAN SHOW
Goldie Hawn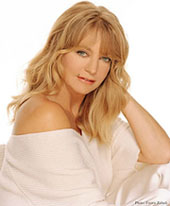 Goldie Hawn has been a comedian, a sex symbol and a ditzy blond. In real life, Hawn is anything but that. She is, in fact, one of the most powerful women in Hollywood.

The Academy Award-winning actress and producer is putting the finishing touches on her one-woman show Words From The Leading Lady: An Evening With Goldie Hawn. She enters the spotlight with a three venue tour in Florida this coming March. Other venues have been booked for June.

Calling it a "new stage" in her life, she'll take to the stage in a self-empowerment evening geared towards people who are under too much stress.

This new show reflects her philosophy and outlook on life. Topics include:

Words From the Leading Lady-Learning When to Lead and When to Follow.
Changing the World One Mind at a Time.
Wellness-Body, Mind & Spirit.
The Great Balancing Act-Managing Multiple Roles as a Working Parent.
Laughter is the Best Medicine.
Human Potential.

All performances are highlighted by a question and answer session with audience participation.

Believing that laughter is the best medicine and that humor is highly infectious, Hawn will attempt to teaches that we all are capable of healing ourselves by embracing the joys in life. With that philosophy in mind, she founded Bright Light Foundation, which is dedicated to research efforts and teaching programs that target children and help them to reach their full potential.

An advocate that our strengths come from within, and a firm believer that we are responsible for our own happiness, Hawn has dedicated herself to enlightening other and encouraging the interconnectedness of society. Drawing from her own experiences, she maintains that complete wellness requires a balance of mind, body and spirit.

An Evening With Goldie Hawn will be staged at the Barbara B. Mann Performing Arts Hall in Fort Myers, Florida on Wednesday, March 16. On March 18 the platform moves to the Ruth Eckerd Hall in Clearwater, Florida and on March 18 Goldie will be discussing how to cope at the Maxwell C. King Center in Melbourne, Florida.



Broadway To Vegas is supported through advertising and donations. Priority consideration is given to interview suggestions, news, press releases, etc from paid supporters. However, no paid supporters control, alter, edit, or in any way manipulate the content of this site. Your donation is appreciated. We accept PAYPAL. Thank you for your interest.


SWEET CHARITY


DINAH THE CHRISTMAS WHORE three holiday stories penned by playwright, best selling author, NPR radio humorist, former house cleaner and retired Macy's elf David Sedaris, will be read Monday, Dec. 22 at Lot 61 in NYC to benefit Everybody Wins.

Jason Moore, of Broadway's Avenue Q, will direct the readers which include; designer Isaac Mizrahi, Queer Eye for the Straight Guy fashion guru Carson Kressley and actor Ben Shenkman.

All proceeds from the one night only event will be donated to Everybody Wins, a Washington, D.C. based children's literacy charity that " promotes children's literacy through shared reading experiences with caring individuals, which bolsters children's self-esteem and expands opportunities for their success."

GOLDEN GLOBES presented by the Hollywood Foreign Press Association will be handed out for the 61st time during a live telecast scheduled for Jan. 25 on NBC. COMPLETE LIST OF NOMINEES


OTHER PEOPLE'S MONEY


PALACE THEATRE GM RESIGNS Fred Daniels caught theater staff by surprised when he sent in his letter of resignation after 18 months as general manager of the historic Albany, New York theater. During his tenure he guided the venue through a major $3 million renovation and reopening last January with a gala concert by cellist Yo Yo Ma and the Albany Symphony Orchestra. He cited personal reasons for leaving. The Palace's director of operations, Aleks Stojanovic, has temporarily assumed Daniels' former duties. A national search for Daniels' replacement is under way. Requirements for the $100,000-a-year position's next occupant were finalized at last Thursday's board meeting.

Next month the venue is scheduled to announce a roster of more than a dozen shows.


FROLIC WITH YOUR FRUITCAKE


That never ending question -what to do with your fruitcake.

As a public service the good folk in Buffalo, New York and Manitou Springs, Colorado have some suggestions. The International Federation of Competitive Eating (IFOCE) will travel to Buffalo next week with a daunting mandate: consume all the uneaten fruitcakes in the United States.

A group of businesses in Buffalo have launched a nationwide Fruitcake Amnesty Campaign as a public service to collect and consume all uneaten fruitcakes - those that are languishing in cupboards or which have suffered the indignity of "re-gifting."

All fruitcakes will be consumed in a first-ever 12-minute fruitcake-eating contest on December 30, erasing any guilt the original fruitcake recipients may have felt and enabling the nation to start fresh in 2004, unhindered by fruitcakes of the past.

The Fruitcake Amnesty Campaign is part of Buffalo's New Year's Celebration. The New Year's Eve ball drop in Buffalo was threatened by funding difficulties this year until a grass-roots campaign led by Drew Cerza - founder of the National Buffalo Wing Festival - saved the celebration.

Cerza and Buffalo business groups decided to take the holiday spirit one step further, providing a public service to the recipients of fruitcakes, a population that has suffered silently for decades under the burden of uneaten fruitcakes. The fruitcake eating contest will kick off the Buffalo New Year's Celebration that culminates in the ball drop in downtown Buffalo.

"This effort will bring much-needed culinary closure to this year," said Cerza. "We also believe that by eliminating the existing inventory of fruitcakes we can jumpstart the fruitcake industry and, in turn, push the economy into high gear."

Those wishing to send in uneaten fruitcakes may mail them to the Fruitcake Amnesty Campaign, Food Bank of Western New York, 91 Holt Street, Buffalo, NY 14206-2206.

If you prefer playing with your fruitcake then make plans to participate in the Great Fruitcake Toss, held each year in Manitou Springs' Memorial Park in Colorado Springs, which takes place January 3.

Join other fruitcake recipients for a day of "fruitful" fun. Competition begins in the morning with a relay run and continues through the day with a fruitcake derby, art show and prizes for the fruitcake that traveled farthest to make the event.

Bring your own fruitcake, or rent one, to compete in eight categories, including technically assisted fruitcake-hurling - or just watch the fun. The long-distance record is held by a fruitcake launched with a weather balloon. There are rules - so listen up.

For the Fruitcake Launch, participants must provide a mechanical device to launch their cake. The Toss involves throwing the fruitcake and the Hurl entitles the participant to one fling on the official Great Fruitcake Toss catapult.

In the drive competition, Duffers will have one swing for the shot that goes the farthest, without leaving the boundaries of the park. You can bring your own golf club or use those provided.

For the Derby Competition, competitors must provide their own Fruitcake Derby Car. The race ramp is provided.

Fruitcakes will be launched, hurled, and tossed from west to east so spectators are advised not to park on the east side of the park.

According to a non scientific poll of 1,000 Americans on the appropriate use for fruitcake, 38 percent said, "a gift for someone else," 17 percent said "bird food," 13 percent said "doorstop" and 4 percent said, "landfill."



SMOKEY MOUNTAIN CHRISTMAS

Dolly Parton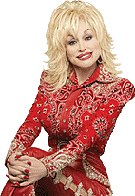 Dollywood's musical Christmas tradition, featuring a 12-member cast and seven-piece band, will light up the holidays. There is a spectacular display of 3 million twinkling bulbs and a Light Parade. This year Dolly Parton has also added a multitude of Lighted Angels.

Joy of Christmas is a daily non-denominational candle lighting ceremony at 7:15 p.m. that takes place just outside the chapel.

Also, The Robert F. Thomas Chapel presents guest performances by area choral groups throughout each day.

Through Dec. 30. Dollywood in Pigeon Forge, TN.

ADAMS FARM a working sixth-generation farm in southern Vermont, offering the public seasonal activities, agricultural interactive experiences and Vermont sleigh rides for the whole family. Afternoon and evening traditional Vermont sleigh rides pulled by two Belgian draft horses take riders through the 210 acre hillside farm, across an open meadow to take in the views, through the maple sugar grove, up along the ridge of their mountain, to an old log cabin for a warm up by the wood fires before coming back down the mountain. At the cabin, visitors enjoy a cup of hot chocolate and sing to the tunes of an old-fashioned player piano.

There area also special sleigh rides for Christmas Eve and the New Year, the Full Moon, and Valentines Day.

The Wednesday evening fondue sleigh ride heads to a log cabin in the woods where guests enjoy a cup of tea while dipping an assortment of fresh fruits and baked goods into a warm fondue pot filled with melted homemade fudge. Reservations required. Wilmington, VT.

CAUGHT IN THE NET a farce written by Ray Cooney will have it's West Coast premiere staged by the International City Theatre in Long Beach, CA. Cooney direct and appear in the production, slated for a Feb. 10-March 7 run. The production officially opens on Feb. 13.

The life of John Smith, the beleaguered taxi driver with two lives and two wives is laid bare once again in Cooney's sequel to the smash hit Run for your Wife. In the first play, the lies pile up and the complexity of the situation slips out of Smith's grasp, with increasingly frantic efforts required for his deception. The sequel now finds him struggling to keep the secret from his two teenage children by each of the wives and much chaos ensues in his attempts to keep them apart.

Caught in the Net premiered at the Vaudeville Theatre in London's West End in 2001.

PENTIMENTO John Pizzarelli 's theatrical adaptation of Jessica Molaskey's highly acclaimed CD of the same name, which featured songs from the 1920's and '30s - the era of the Great Depression and the years leading up to it. For Lyrics & Lyricists, the husband-and-wife team of Pizzarelli and Molaskey intersperse classics like We're in the Money, Oh You Beautiful Doll, By The Sea and Ain't We Got Fun with dramatic readings that evoke the era in which the songs were written in an effort to get at the musical pentimentors, or underlying meanings, in the lyrics," Molaskey says. "They tell the story of a time when people tried to focus on the possibilities of what tomorrow might bring, even when lives were being turned upside down and people were facing widespread poverty." Author McCourt reads selections from his autobiographical novel Angela's Ashes, vivid descriptions of hobo jingles and skid rows from the autobiography Boxcar Bertha (Thompson) and excerpts from stories and novels by William Saroyan among others.

Molaskey and Pizzarelli are joined on stage by the band that made Molaskey's 2002 recording; vocalist Christine Ebersole; Pizzarelli's father, Bucky, on guitar; legendary jazz violinist Johnny Frigo who turns 87 on December 17; clarinetist Ken Peplowski; Pizzarelli's brother, Martin, on bass; bassist Ray Kennedy; and Tony Tedesco on drums. Frank Court joins the ensemble as narrator and reader. Daisy Prince serves as stage director.

As part of the Lyrics & Lyricists programs. Jan 10-12 at the 92nd St. Y in NYC.

NUNSENSE THE 20th ANNIVERSARY TOUR Hallelujah! The Little Sisters of Hoboken have taken their act on the road in an all-star production of the award winning hit musical comedy. Celebrating twenty years of making the world laugh, Nunsense 20th Anniversary All-Star Tour features five of America's best-loved comediennes: Kaye Ballard as Mother Superior, Georgia Engel as Sister Mary Leo, Mimi Hines as Sister Mary Amnesia, Darlene Love as Sister Mary Hubert, and Lee Meriwether as Sister Robert Anne. They will be joined by "swing sisters" Deborah Del Mastro as Sister Mary Luke and Bambi Jones as Sister Mary Brendan.

Directed by creator Dan Goggin, Nunsense 20th Anniversary All-Star Tour features all of the beloved songs and dances along with new show-stopping material and some nunly surprises.

Felton Smith will choreograph, and Leo P. Carusone is musical direct. The production stage manager is Teri Gibson, with assistant stage manager Jim Hesselman. Sets are by Barry Axtell, lighting is by Paul Miller, sound is by Ryan Powers, and arrangements are by Michael Rice. Juniper Street Productions is in charge of technical direction.

December 22-29 at Clowes Hall in Indianapolis, IN. Dec. 30-Jan.04 at The Kentucky Center Louisville KY. The tour continues into May 2004.

CHICAGO welcomes Gretchen Mol to the cast of the Chicago.That's the Kander and Ebb musical, now in its eighth year, that opened on Broadway in November 1996 and won six 1997 Tony Awards, including the prize for best musical revival. In assuming the role of Roxie Hart, Mol will be making her Broadway debut. She's set to take to the stage on Jan. 5.

THE GOOD SOUL OF SZECHWAN

Bertolt Brecht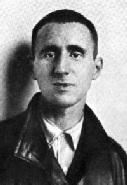 world premiere adaptation of Bertolt Brecht's classic play. Adapted and directed by Gulu Monteiro from a translation by Clara Bellar. This new translation has been approved by Bertolt Brecht's son Stefan Brecht, who owns his father's rights for Northern America,and will be performed just blocks away from Brecht himself finished writing this classic work.

German poet, playwright, and theatrical reformer, Bertolt Brecht, was one of the most prominent figures in the 20th-century theatre. In his works, Brecht was concerned with encouraging audiences to think and identify with the characters, rather than becoming too involved in the story. In this process he used alienation effects (V Effekts). Brecht developed a form of drama called epic theatre in which ideas or didactic lessons are important.

In Brecht's original vision, earth has become a wasteland filled with heartless criminals and the desperate poor. The situation is so dire that the Gods themselves come down in search of one good person. And they find one, a prostitute called Shen Te. Brecht asks if it is possible to be good in a world such as ours. His answers are not easy, and they resonate profoundly in our own modern times. Considered by many as the greatest example of Brecht's "Epic Theatre," The Good Soul of Szechwan is one of Brecht's masterworks - a brilliant amalgam of musical theatre, comedy, drama, and politics.

This new staging by director Gulu Monteiro will feature 12 actors playing 26 different roles. The main concept of this project is to mix three different kinds of theater languages.

Circus - Three characters of this play (the Gods) will be clowns, and this will involve circus elements like juggling, magic tricks and acrobatics. Comedia Dell'Arte - Each actor will play 2 to 4 roles, one main character without a mask, and the secondary characters with half-masks. Verfremdungs-Effekt - Sometimes translated as 'alienation or estrangement effect' this concept centers on the idea of making the actors disassociate themselves from their roles.

The cast includes Clara Bellar, Cheryl Dooley, Charles Fathy, Jay Ferguson, Sterling Fitzgerald, Clement Von Franckenstein, David Franco, Steven Houska, Carmit Levite, Herb Mendelson and Albie Selznick. Original music is composed by Greg De Belles. The choreography is by Sarah Elgart. The lighting design is by Jorghino De Carvalho. The Costume design is by Renata.

Additionally, there will be an exhibition of Veronique Vial photos on the process of the making of The Good Soul of Szechwan in the Electric Lodge's lobby. The photos will document the actors' process as they build their characters through their masks, but also the work of all the professionals involved: the costume designer, music composer, choreographer, make-up artist, lighting designer, etc. Noted celebrity photographer Veronique Vial is the exclusive backstage photographer for the Cirque du Soleil, which has resulted in four books on the famed circus troupe. This is her first collaboration with Ipanema Theater Troupe. The production opens January 9th and runs through February 15th. Electric Lodge Theatre in Venice, CA.

TRUMBO welcomes three-time Emmy Award winner Michael Richards to the production on December 29. Christopher Lloyd is currently appearing as Dalton Trumbo in Trumbo and will remain with the show through December 28. Richards appears in the part December 29-January 4. Westside Theatre in NYC.


| | | |
| --- | --- | --- |
| | | |
WHO'S WHERE


PETER CINCOTTI performs Friday at the Sheldon Concert Hall in St. Louis, Missouri. On Sunday, December 26 he's center stage at the Wheeler Opera House in Aspen, Colorado.

THE IRISH TENORS Anthony Kearns, Finbar Wright and Ronan Tynan perform at the Westbury Music Fair tonight, Sunday, December 21 in Westbury, NY.

LAINIE KAZAN on Friday, December 26 opens a three night stand at the Mohegan Sun Casino in Uncanville, CT.

BETTE MIDLER center stage Saturday at the Carolina Coliseum in Columbia, South Carolina

SIMPLY CHRISTMAS TOUR AMY GRAND & VINCE GILL perform tonight, Sunday, December 21 at the Nationwide Arena in Columbus, Ohio. On Monday they are in the spotlight at the Van Andel Arena in Grand Rapids, Michigan.

JIM BRINKMAN performs tonight, Dec. 21 at the DuPoint Theatre in Wilmington, Delaware. On Monday he is at the Koger Center in Columbia, SC. Tuesday finds him at the Macon City Auditorium in Macon, Georgia. Friday the show is at the Oscar Mayer Theatre in Madison, Wisconsin and on Saturday he is in the spotlight at the Stranahan Theatre in Toledo, Ohio.

MANNHEIM STEAMROLLER brings their tour home when they perform Friday and Saturday at the Qwest Center in Omaha, Nebraska.

PRESERVATION JAZZ HALL BAND brings their music to Orchestra Hall in Minneapolis on Tuesday, December 23.

MARIAH CAREY in the spotlight at the Orange County Performing Arts Center on Monday, December 22, Costa Mesa, CA.

PHISH perform December 28-December 31 at the American Airlines Arena in Miami, Florida.

BRYAN ADAMS at Ruth Eckerd Hall in Clearwater, Florida on Dec 29. On December 30 he's on stage at the Barbara B. Mann Hall in Fort Myers, Florida.

JERRY SEINFELD making the folks laugh December 26-27 at Caesars Palace Colosseum Celine in Las Vegas.

TRANS-SIBERIAN ORCHESTRA-WEST perform tonight at the Bradley Center in Milwaukee, Wisconsin. Tomorrow, Monday December 22, they will be on stage at the Target Center in Minneapolis. Tuesday finds the group at the Resch Center in Green Bay, Wisconsin. Friday they perform at the St. Pete Times Forum in Tampa, Florida and they close out the week, Saturday, at the Bob Carr Performing Arts Center in Orlando, Florida.



Don't forget to leave milk and cookies for Santa and carrots, sugar or oats for the reindeer.

There area lot of theories floating around about this tradition. One says it began some time in the eighteenth century. Food and drink were left on the hearth or mantel as an offering in the hopes it would appease and please.

Then there is widely accepted Dutch theory. The name Santa Claus is an Anglicized form of the Dutch name "Sinter Klaas." The Dutch spelling for Saint Nicholas is Sint Nikolass which later due to spelling errors came to be known as Sinterklass and finally when translated to Anglican it became Santa Claus. The name Sinter Klass comes from a Christian bishop called Nicholas who was later to become known as Saint Nicholas. Saint Nicholas was a Roman Catholic bishop from Asia Minor who lived during the first half of the fourth century.

A generous person with a deep love for children, he often gave gifts to the less fortunate all done undercover of night so that his identity would remain a secret.

It is said he would question children to ensure they had studied their catechism and behaved appropriately prior to giving them treats. While being questioned, in a gesture of hospitality, the children would offer him a beverage and a sweet.

Another theory on cookies and milk being left out for Santa Claus has to do with the Christmas tree and mice.

The early trees were decorated with apples and cookies. As time passed children and parents noticed that some decorations had been snacked on (mice). So families began leaving cookies out on plates by the fire -- partially to keep them close to Santa's entrance and partially to keep the mice away. If you left a cookie on an easy to reach plate the mice would stay away from the decorations on the tree.

Broadway To Vegas prefers the theory that Santa gets hungry on the long trip - and so do the reindeer.
















Next Column: December 28, 2003
Copyright: December 21, 2003. All Rights Reserved. Reviews, Interviews, Commentary, Photographs or Graphics from any Broadway To Vegas (TM) columns may not be published, broadcast, rewritten, utilized as leads, or used in any manner without permission, compensation and/or credit.
Link to Main Page
---
Laura Deni


CLICK HERE FOR COMMENT SECTION