! >
Broadway To Vegas
 
 SHOW REVIEWS     CELEBRITY INTERVIEWS     GOSSIP     NEWS 
| | |
| --- | --- |
| | |
Copyright: December 21, 1998
By: Laura Deni
CLICK HERE FOR COMMENT SECTION

THE BLUE ROOM

If Nicole Kidman didn't appear semi-naked on stage and wasn't married to Tom Cruise - would you go see this play?

The inordinate amount of publicity surrounding The Blue Room has nothing to do with the writing, directing or even the acting ability of the stars - it's Nicole in the all together that caused people to rank a ticket to this show right up there with a Furby.

You'd think nobody had even been naked on a stage before. Not since Hair has so much interest been shown about the dropping of one's bloomers.

Co-star Iain Glen spends more time on stage in the naked state - he not only has in your face full frontal nudity - this guy, minus a jock strap, flips a cartwheel. Nobody has cared a rat's ass about his bare bottom even if it is flying through the air. From all of the advanced hype this Scottish actor has barely rated a footnote.


Nicole Kidman in The Blue Room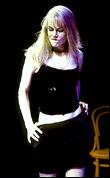 What Iain Glen must be thinking about all this hoopla over his co-star would in itself make an interesting premise for a farce. Nor is it Kidman's cellulite free body that's the standout quality of the show. In making her Broadway debut Nicole establishes that she'd be good even buttoned up.

What Nicole has accomplished is to bring people into a legitimate New York theatre who have never before seen the inside of such an establishment. Hopefully, they will have experienced something besides an eyeful.

There is no way this production could have lived up to the advanced publicity. Many are going to view Kidman's nudity as a let down. It's brief - don't blink or you'll miss it.

The Blue Room at the Cort Theater, has San Mendes directing a David Hare adaptation of Arthur Schnitzler's turn-of-the-century lustful classic La Ronde. With no intermission, the 100 minute play performed by two unknown actors could turn into a less than thrilling theatrical striptease. Giving depth to the production is Kidman.

The Australian born Kidman establishes her ability to deftly handle the five characters she portrays. The production is not a two or three act play, but rather a series of episodes each with a title. There five male and five female characters all portrayed by Kidman and Glen.

Anguish, frustration, desire, and heartache have always been indiscriminate parasites. In The Blue Room they reside in a Cockney street prostitute, French au-pair, stage diva, cheating politician's wife, and an American teen-age, cocaine addicted model. Kidman effortlessly assumes their accents, images and sad, inner torments.

The men in The Blue Room are more one-dimensional. Glen is a good looking, accomplished actor who handles his roles well. It appears that this play was written to give the women more depth. It wouldn't matter who was cast as the male lead - all of the male characters are cut from the same emotional cloth.

The Blue Room is an interesting play exploring what most people find out for themselves --- love and sex get confused and people get badly hurt.


CHRISTMAS FROM THE HEART


With holiday good wishes wrapped in visions of monetary gain, each season an influx of entertainment offerings are presented to the consumer. Most are pleasant enough; few have the potential of becoming Christmas classics.

Christmas From The Heart with performances at the newly refurbished 2,900 seat Beacon Theatre in New York through January 3, deserves the superplum status as a holiday tradition.

The live musical features dancers and singers, plus eight children ages 6 to 11. They transport the audience to a musical journey to Merriville, U.S.A. A magical toy shop filled with toys comes to life to save the spirit of Christmas - and the toy shop - which is about to be foreclosed.

Kenny Rogers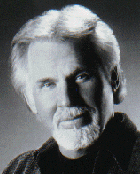 It's creator is Kenny Rogers, a multi-talented man with a genial personality, who has devised an extremely personal show that subtly teaches some important values.

Rogers stars as toy shop owner Hank Longly. The guy has problems. His toy shop is about to be foreclosed. The toys know they need to help their beleaguered owner. In coming to life to rescue him the toys provide some valuable life lessons. Rather than being too syrupy sweet or self-serving - as are many of the television Christmas musical specials - Christmas From The Heart can be savored and enjoyed like a cherished holiday recipe.

This isn't a toy store filled with brand new, expensive, gotta-have-it-or-mommy throws a temper tantrum and gets into a fight at K-Mart. Many of the toys are broken. The stories surrounding those toys - metaphors for disabled human being - are tender.

Antique toys - what a lovely word antique - something we seek out, value, cherish, and carefully treasure. Only with people, we call them old and stow away until discarded. The stories and songs for antique toys are simple, meaningful.

When the children who visit the toy store receive good grades, they are rewarded by being entitled to select a story they want shop owner Hank Longley to tell. A low keyed approach to the importance of school and effective learning.

For the previous 15 years Rogers, who has sold more than 60 million albums worldwide, has toured with a Christmas concert, performing the obligatory Christmas carols. It was a pleasant show, but there are a lot of pleasant Christmas shows that feature a headliner.

Last year Rogers was inspired by his own childhood Christmas memories to give back something a little more personal. Rogers teamed with Kelly Junkermann to write this 90-minute play. The original songs were penned by Rogers, Warren Hartman and Steve Glassmeyer.

While all Broadway bound productions first try out their works usually in regional theaters, Rogers world premiered this musical before a group of preschoolers and senior citizens. It was an unqualified hit!

Knowing a good thing when they see it, Hallmark entertainment signed on to sponsor a 40-day tour to 35 cities last Christmas season. It didn't take an angel from on high delivering a message to convince Hallmark that, if they cared enough to give the very best, they had latched onto a property worthy of a wise man gift.

This year the production makes it's first New York theater appearance, joining the Radio City Music Hall's Christmas Show, A Christmas Carol at Madison Square Garden and Cathy Rigby in Peter Pan as don't miss holiday events.

This production softly teaches some important values that have slip slided away in the hustle and bustle of an in your face lifestyle. Christmas From The Heart deserves every award the educational system can bestow upon a creative effort. With tickets beginning at only $19 it is also the best theatrical buy in New York.

To coincide with the show's New York engagement Dreamcatcher Records released a CD of Christmas From The Heart - seventeen songs featuring eleven new ones from the holiday celebration. Chances are Rogers, who is 60 and recently re-married, won't want to devote a decade of his life touring with this as a seasonal show. It would make a tremendous annual television special -- of course Hallmark already knows about television specials.



Broadway To Vegas is supported through advertising and donations. Priority consideration is given to interview suggestions, news, press releases, etc from paid supporters. However, no paid supporters control, alter, edit, or in any way manipulate the content of this site. Your donation is appreciated. We accept PAYPAL. Thank you for your interest.


LEANN RIMES OFFERS SUGGESTIONS
Leeann Rimes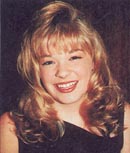 Sixteen-year old superstar Le Ann Rimes picked a white, extended-cab Chevrolet pick-up as her mode of transportation to make her sojourn to the Las Vegas Academy of International Studies Performing and Visual Arts. The Grammy Award winner spent a half hour at the school, speaking to the students, and answering questions thrown at her from the 250 music majors.

However, the would-be professionals weren't terribly interested in how to get an agent, a booking, or succeed in an arena that has a high flunk out rate. Instead, the teen-agers were curious as to whether the American Music Award winner had a driver's license and what her normal day was like - and, did she miss not being able to do the things other teen-agers do. Polite and articulate, Rimes who has been home schooled ever since she became famous, did throw out some helpful suggestions. She urged the aspiring performers to develop their own style, "don't copy somebody else."

The teen-ager also divulged that she takes some extra steps to protect her voice. She disclosed that she sees a vocal cord expert bi-monthly. Rimes confessed that she isn't permitted to scream, yell or talk loudly unless it is absolutely necessary. She also emphasized that she drinks lots of water.

And, yes, she does miss not being able to do what other teen-agers do. Rimes was exuberant in her idolization of Bette Midler, a condition Rimes developed when she saw Midler in Beaches. Rimes said she was awe struck when she finally met Midler at the recent Billboard Music Awards.

Rimes reiterated that she was "envious" of the lives "normal" teenagers live. If you even happen to see LeAnn out somewhere eating - leave her alone. People coming up to her while she is eating really bug her.






30TH ANNIVERSARY CELEBRATION


The T. Schreiber Studio, home to one of the preeminent training schools for actors in New York, celebrates its 30th anniversary next year with a gala benefit Monday, January 25, 1999.



Betty Buckley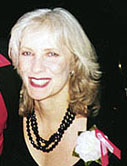 The event is planned as a tribute to actress Betty Buckley and Broadway producer Roger Berlind, who will be presented with "Life in the Theatre" Achievement Awards.

Buckley has starred in Triumph of Love, Sunset Boulevard, Droos, Carrie, 1776, and her Tony Award winning role in Cats.

Berlind, currently represented on Broadway with The Blue Room, is the recipient of nine Tony Awards as a producer, for Amadeus, Nine, The Real Thing, Joe Egg, Jerome Robbins' Broadway, City of Angels, Guys and Dolls, Passion, and A View From the Bridge.

Terry Schreiber founded the T. Schreiber Studio in 1969, and continues to serve as its Artistic Director. Today the organization boasts special classes in playwriting, body dynamics, vocal production, Shakespeare, on-camera acting and others. In addition, the Studio presents a six-play season of full-scale productions in its 75 seat theatre, using professional actors currently studying at the Studio or alumni, and staged by up-and-coming directors.

Ms. Buckley will sing, and Studio member and Academy Award nominee Edward Norton Primal Fear, American History X, honorary chair of the gala will participate. Black tie optional. Tickets are $250. Deductible to the extent the IRS permits. Call (212) 741-0209.


APPLAUSE APPLAUSE


PATTI LABELLE & THE BLUEBELLS, the songwriting team Nickolas Ashford and Valerie Simpson, producers David Porter and Isaac Hayes are among the 12 recipients of the Rhythm & Blues Foundation's 1999 Pioneer Awards. The honorees will receive grants totaling $260,000, awarded in a Feb. 25 ceremony in Los Angeles.

JOHN LEE HOOKER was named the Lifetime Achievement Honoree. Other Pioneer Award recipients include guitarist and songwriter Mickey Baker; singers Brenda Holloway, Barbara Lewis, Barbara Lynn, Garnet Minns, Joe Simon and Dee Dee Warwick, who is Dionne's sister; Drifters members Johnny Moore, Bill Pinkney and Charlie Thomas; and the Manhattans. Johnny Adams will be honored posthumously.



DAVID ARQUETTE star of Scream, will portray Dr. Frank N. Furter in a new stage production of Richard O'Brien's Rocky Horror Show, January 8 through March 28 at West Hollywood's Tiffany Theater.

JENNA ELFMAN who shot to the top as TV's Dharma will star with Miguel Ferrer - that's Rosemary Clooney's son and George's cousin - in the world premiere of director Milton Kateselas' new play, Visions and Lovers: Variations of a Theme, January 22 through April 11 at the Skylight Theatre in Los Feliz, Calif.

NATHAN LANE AND JULIE KAVNER star in the world premiere of A Small Hotel at the Skirball Cultural Center, L.A. Written by Jon Robin Baitz, the new comedy commissioned by L.A. Theatre Works presents a sedate and apolitical American couple vacationing on the Riviera who become entangled with a deposed dictator who has taken over the hotel where they are all staying. Performances January 20-24.

ALAN ALDA, VICTOR GARBER, ALFRED MOLINA in Art. If you missed them on Broadway you've being given another chance. This dynamic threesome reprise their roles in this Tony Award winning Best Play. ( See Broadway To Vegas column of May 17, 1998 ) They open January 14 at the UCLA Doolittle Theatre with performances through March 14. California stages have been keeping Molina booked. He co-starred with Paxton Whitehead, Roy Dotrice, Douglas Weston and Martin Jarvis in the George Bernard Shaw satire The Doctor's Dilemma, which closed December 6 after a successful run at the Skirball Cultural Center.

GILBERT & SULLIVAN PLAYERS begin their 25th anniversary season with H.M.S. Pinafore opening December 30. NYC.

OPENING TONIGHT December 21 at the Orpheum Theatre, San Francisco, Annie,starring Conrad John Schuck - remember him from the hit TV series McMillan and Wife - as Oliver Warbucks and introducing Brittny Kissinger as Annie. Performances through January 3.


WHO'S WHERE


ANDY WILLIANS brings his Christmas Show to the Westbury Music Fair on December 22-23.

ORSON BEAN stars in A Christmas Carol in his Pacific Resident Theatre, L.A.

FALLING IN LOVE AGAIN the Dietrich/Chevalier Story - was Chevalier a Nazi Collaborator? Kenneth Elliott directs a production that stars; James Warwick, Marla Frees and Nick Jameson. Written by Jerry Mayer the production contains the wonderful music associated with Dietrich and Chevalier. At the Other Space at Santa Monica Playhouse until January 1.

MICHAEL CERVERIS returns to Hedwig and the Angry Itch, The Jane Street Theatre, NYC on January 4.

PARADE which opened Thursday at the Vivian Beaumont theatre is an important not to be missed riveting production. A complete review in next weeks column.
Next Column: December 28, 1998
Copyright: December 21, 1998. All Rights Reserved All Rights Reserved. Reviews, Interviews, Commentary, Photographs or Graphics from any Broadway To Vegas (TM) columns may not be published, reprinted, broadcast, rewritten, utilized as leads, or used in any manner without permission, compensation and/or credit.
Link to Main Page
---
Laura Deni




For the snail mail address, please E-mail your request.
CLICK HERE FOR COMMENT SECTION