! >
Broadway To Vegas
  
  REVIEWS INTERVIEWS COMMENTARY NEWS

| | |
| --- | --- |
| | |
THE MUSIC OF HARRY POTTER CD REVIEW - - MORE SEXUAL MISCONDUCT CHARGES AGAINST LES MOONVES - - DIOR: FROM PARIS TO THE WORLD - - THEATRICUM'S WINTER WASSAIL GALA - - PRINCE HARRY TO ATTEND MEATLOAF THE MUSICAL BAT OUT OF HELL GALA - - THE FIRST EVER PRINCE'S TRUST CHRISTMAS CONCERT - - CHAMPAGNE AND WORLD WAR I - - 21ST ANNUAL ENTERTAINMENT LAW INITIATIVE WRITING COMPETITION - - DONATE . . . Scroll Down





Copyright: December 2, 2018
By: Laura Deni
CLICK HERE FOR COMMENT SECTION


HARRY POTTER AND THE CURSED CHILD RECORDING IS A MAGICAL, LISTENING DELIGHT


Need to purchase a holiday gift which is inexpensive yet will be a treasure to receive? A perfect answer - and you don't need to worry about calories, size or color choice - is the award winning score of Harry Potter and the Cursed Child - parts one and two in four contemporary suites by two time Grammy winner Imogen Heap which has been released by Sony Music Masterworks.

The album of music from the internationally acclaimed stage production is awesome. When you experience the music while watching the stage show, your attention is on the totality of the action on stage. Although the music is important to the production, other elements are also in play.

When listening to the score on this release one can truly appreciate that this compilation score, exquisitely performed, engineered, recorded, mixed and produced by Imogen Heap.

Although this score wasn't written specifically for Harry Potter, Heap has taken some of her previous works and related them to the stage production.

This isn't a "heavy" score in that dramatic events aren't musically brought to life through dramatic, powerful drum work, oboes or eerie horns. Yet, the listener can hear and feel the story structure. The stage music doesn't overpower the script or acting, yet the incredible, contemporary sound designs coveys the message.

The recording is presented as four contemporary musical suites woven together as background for and to showcase one of the play's theatrical acts.

Each suite is complete and can be listened to and enjoyed on its own. As expected each suite has standout numbers - which may be determined more by the listener's preference. Each number has a title such as Suite One which opens with Platform 9-3/4 followed by The Hogwarts Express; Welcome to Hogwarts before the lively Wand Dance.

Suite Two contains 11 tracks. While Suite One shows the wonder of a new experience, Suite Two becomes more emotional, denoting apprehension in coping with the new expressed in The Forbidden Forest; Staircase Ballet and Scoripus Alone creates a sense of terrifying fright and uncertainty.

Nine numbers are contained in Suite Three. It's a darker section as the plot thickens, expressed in A World of Darkness; In Trouble (Again) and A New Prophecy.

Suite Four with 9 numbers brings the listener to the conclusion of the play. There is both whimsy, mystery and total fear in numbers such as Godric's Hollow; Paint and Memory; Something Written; Lily and James and the dramatic Burning Bed, which leads into an optimistic, uplifting ending with A Nice Day.

The atmospheric, stand along recording recording should be bought and enjoyed.

Harry Potter and the Cursed Child received its world premiere in July 2016 at the Palace Theatre in London and earlier this week more tickets were released for performances through to July 28, 2019. It is also now playing at the Lyric Theatre on Broadway, with an Australian production beginning performances at Melbourne's Princess Theatre on January 16, 2019. A further North American production will open at San Francisco's Curran in autumn 2019 and, in Spring 2020, a German language version of the play – marking its first non-English language production - will open in Hamburg, Germany.

Recording credits:
Additional Musicians each of whom is heard on at least one track:

Leo Abrahams Electric Guitar - Stephanie Appelhans Violin - Aziz Percussion - Jeff Beck Guitar - Hannah Brock Guzheng - Ian Burdge Strings,Cello - Kheng Sonam Dorji Dranyem - Mich Gerber Double Bass - Laurence Love Greed Additional programming, Violin, - Yasin Gündisch Viola - Scout Heap-Lebor Percussion - Arve Henriksen Trumpet - Evie Hilyer-Ziegler Violin - David Horwich French Horn - Oli Langford Violin - Richie Mills Drums,Vocals - Simon Minshall Trombone - Linda Neil Violin - Hoang Nguyen Cello - Imogen Ridge harp - Diego Romano Violin - Nitin Sawhney Acoustic Guitar - Vince Sipprell Viola - Emma Smith Violin - Rob Thomas additional programming - Chris Vatalaro Percussion - Love the Earth musicians including Docklands Sinfonia Performing Ensemble - Laura Samuel Strings,Violin - Rolf Wilson Strings,Violin - Magnus Johnston Strings,Violin - David Juritz Strings,Violin - Reiad Chibah Strings,Viola - Vicci Wardman Strings,Viola - Rachel Robson Strings,Viola - Vicky Matthews Strings,Cello - Ian Burdge strings - Chris Laurence Strings,Double Bass. String section led by Tom Pigott-Smith.

Additional vocals:
B.o.B Vocals - Vishal Dadlani Vocals - Holst Singers Vocals,Choir, Chorus - Laurence Love Greed - London Contemporary Voices Choir, Chorus - Metro Voices Choir, Chorus led by choirmaster Jenny O'Grady- Nuns at Penjor Choling Nunnery Choir, Chorus - Richie Mills.

Recorded at the The Hideaway, London. Studio assistant Alexis Michallek. Mastering engineer Simon Heyworth.

Additional recording credits: Tracks 11, 16, 21: Love the Earth AIR Studios additional recordings - Engineer Fiona Cruikshank, Assistant engineer John Prestage. Track 17 Choral Recording Hide and Seek by London Contemporary Voices: Choral Arrangements: Rene Bergeron; Choral Conductor David Corck-Adelman; Track 26 co-production by Vishal-Shekhar; Tracks 4, 30, 40: Field recording of the nuns and Kheng Sonam Dorji by Peter Stoddard, Ben Henretig.






E-Book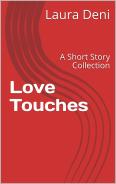 Soft back Book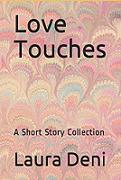 Broadway To Vegas is supported through advertising and donations. Priority consideration is given to interview suggestions, news, press releases, etc from paid supporters. However, no paid supporters control, alter, edit, or in any way manipulate the content of this site. Your donation is appreciated. We accept PAYPAL. Thank you for your interest.



E-Book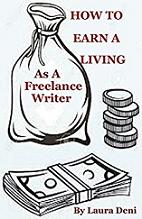 Soft back Book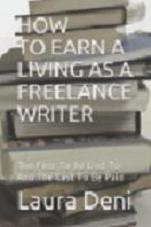 This is not your typical, totally boring textbook.

In the pages of How To Earn A Living As A Freelance Writer (the first to be lied to and the last to be paid) you'll find sex, celebrities, violence, threats, unethical editors, scummy managers and lawyers, treacherous press agents, sex discrimination; as well as a how-to for earning money by writing down words.





ART AND ABOUT


GAUGUIN: A SPIRITUAL JOURNEY showcases dozens of paintings, wood carvings, and ceramics from the collection of the Ny Carlsberg Glyptotek in Copenhagen alongside works on paper and Oceanic art from the Fine Arts Museums of San Francisco. As indicated by its title, the exhibition focuses on the artist's interior life, exploring what drove him to keep creating and innovating. His personal and professional relationships; his extensive travels; and the art and photographs he accumulated are among the shaping forces examined. The works on view span his career, while representative carvings and images from New Zealand, the Marquesas Islands, and Tahiti offer insight into the history and culture of those places and why they captured his imagination.

Also featured in the show is New Zealand artist Yuki Kihara's video installation First Impressions: Paul Gauguin, commissioned for the occasion. Shot in Samoa, it shows a group of Fa'afafine ("third gender" in Samoan culture) friends critiquing Gauguin paintings dating from his time in the Pacific.

On display through April 7, 2019 at the de Young Museum. San Francisco.

DIOR: FROM PARIS TO THE WORLD

Christian Dior, Bar suit. Afternoon ensemble in shantung and pleated wool, Haute Couture Spring-Summer 1947, Corolle line. Dior Héritage collection, Paris. ©Laziz Hamani.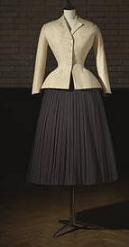 surveys 70 years of the House of Dior's enduring legacy and its global influence. A selection of 150 couture dresses, as well as accessories, costume jewelry, photographs, drawings, runway videos and other archival material, will trace the history of the iconic haute couture fashion house, its founder, Christian Dior, and the subsequent artistic directors who carried Dior's vision into the 21st century.

Dior, the art gallerist who became a celebrated couturier, generated a revolution in Paris and around the globe after World War II. Dior created haute couture expressing modern femininity, completely shedding the masculine silhouette that had been established during the war. The chronological presentation, showcasing pivotal themes in the House of Dior's history, will focus on how Christian Dior cemented his fashion house's reputation within a decade and will highlight how his successors - Yves-Saint Laurent, Marc Bohan, Gianfranco Ferré, John Galliano, Raf Simons and Maria Grazia Chiuri - incorporated their own design aesthetic.

The exhibition is organized by the DAM and curated by Florence Müller, the DAM's Avenir Foundation Curator of Textile Art and Fashion. Dior: From Paris to the World also features exhibition design by internationally renowned architect Shohei Shigematsu, principal of OMA New York.

On display to March 3 March 2019. Denver Art Museum. Denver, Colorado.






E-Book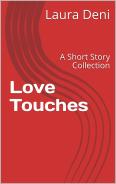 Soft back Book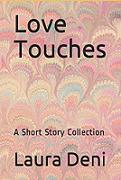 SWEET CHARITY


MEATLOAF THE MUSICAL BAT OUT OF HELL which ends its London performance on January 5, 2019 and opens on Broadway in the summer of 2019, will stage a special gala benefit performance Thursday at the Diminion Theatre in London's West End. The performance will benefit the Invictus Games Foundation. In attendance will be Prince Harry who will also meet servicemen and women, along with their families, who have been invited to the gala

He will address the audience on stage on behalf of the Invictus Games Foundation, alongside the show's producer and cast members, before taking his seat for the performance.

Bat Out Of Hell features the anthems of Meat Loaf and Jim Steinman, and follows the story of the young leader of a rebellious gang as he falls in love with the daughter of a tyrannical ruler.

DAVE KOZ AND FRIENDS CHRISTMAS TOUR 2018 performs Tuesday, December 4, at the State Theatre of New Jersey in New Brunswick.

For more than two decades, Dave Koz's holiday tour has been making spirits bright across the nation featuring an impressive roster of guest vocalists and musicians. Special Guests joining Koz this year will be: Mindi Abair, pop/blues saxophonist/singer who will be making her first Christmas Tour appearance; South African guitarist/singer, Jonathan Butler; Japanese keyboard sensation Keiko Matsui; and vocalist Sheléa.

Dave Koz has been a loyal donor and partner with the Starlight organization - for more than 25 years, during which he's raised nearly 1 million dollars to create moments of joy and comfort for millions of hospitalized kids across the U.S. Thanks to a $300,000 donation from Dave Koz and the Dave Koz Fan Network, Starlight Children's Foundation will place one Starlight Fun Center mobile entertainment unit and distribute 100 new Dave Koz Starlight Gowns at one hospital in each of the 30 cities along the 2018 Dave Koz & Friends Christmas Tour. Bristol-Myers Squibb Children's Hospital at RWJ University will receive gowns from Dave Koz's charity during his New Jersey tour stops this holiday season.

THEATRICUM'S WINTER WASSAIL GALA at Mountain Mermaid hosted by Wendie Malick, Ed Asner, featuring Beau Bridges, Dan Lauria takes place Saturday, December 8, 2018.

Will Geer's Theatricum Botanicum Winter Party and Fundraiser - Theatricum's 13th Century-themed, fireside wassail gala will feature passion plays, sword battles, madrigals, medieval scenes and caroling at the historic Mountain Mermaid. Enjoy delicious delicacies provided by The 1909/Topanga Table, wine and mead. Bid for Delta Airlines tickets, Clippers tickets, rare vintage wines, exclusive getaway packages and more at the silent auction. All proceeds benefit the artistic and educational programming at Theatricum, honoring founder Will Geer's legacy to the arts and the next generation.

Saturday, December 8, at the The Mountain Mermaid in Topanga, CA.

THE FIRST EVER PRINCE'S TRUST CHRISTMAS CONCERT in association with Cunard takes place Tuesday, December 11, 2018 at the stunning Guards' Chapel Westminster London.

Along with some very special guests, you'll have the opportunity to sing some well-known carols led out by the Guards' Chapel organist and the Choir of the Royal Military Chapel, listen to readings from Prince's Trust Ambassadors including Felicity Kendal CBE and Samantha Bond and experience the Prince's Trust Community Choir.

The Christmas Concert will be followed by an exclusive VIP drinks and canapé reception at Wellington Barracks.

All proceeds from ticket sales will raise vital funds to help young people gain the confidence and skills to live, learn and earn.

For those not familiar with The Guards' Chapel: "We are proud to be the spiritual home of the Household Division in their Ceremonial and Combat roles. We also serve all troops within London District who are not part of the Household Division. Indeed, we are the only Royal Military Chapel in London.

"If you join us, you will find a splendid professional choir and the finest military musicians. Our services follow the traditional Anglican pattern. There is a real sense of community and partnership at the Guards' Chapel with our regular congregation being a loyal mix of serving army personnel, veterans and civilians. We are pleased to welcome families and especially those with a military connection. At the Guard's Chapel, we strive to draw closer to God and to each other. Here, memories are honoured, healing is sought and strength is found to carry on. We celebrate happy days with those who have reason to rejoice and be thankful. We mourn and pray with those who suffer darkness and any kind of pain. When this Chapel was bombed in 1944 many were killed or injured. Yet amid the carnage and destruction people noticed that the six silver candles on the main altar had not gone out. They have been lit ever since and serve as a symbol for an important truth from which we can all draw comfort and hope - 'The light shines in the darkness and the darkness comprehendeth it not.' (1 John: 5)"

STEPPENWOLF 10th ANNIVERSARY WOMEN IN THE ARTS LUNCHEON honoring award-winning actress and playwright Danai Gurira, who will sit down with Steppenwolf Artistic Director Anna D. Shapiro for an enlightening conversation on Monday, December 10, 2018 at the Radisson Blu Aqua in Chicago.

Gurira currently stars as Michonne in AMC's critically acclaimed The Walking Dead and as Okoye in Marvel's Black Panther and Infinity War. Steppenwolf is thrilled to present the Chicago premiere of her play Familiar this fall in the Downstairs Theatre, featuring ensemble members Celeste M. Cooper and Ora Jones.

Their Women in the Arts Luncheon generates critical support for Steppenwolf's efforts to provide equitable theatrical experiences free of charge through the following: education programming for teens and young adults, Veterans' Night programming, and accessibility services.

SCOTTSDALE ARTS GALA will feature Tony, Emmy, and Golden Globe nominee Matthew Morrison. Expect the unexpected - an evening of cutting-edge, immersive art experiences; a sophisticated culinary presentation; an auction filled with unique objects and adventures; and an awe-inspiring live performance.

Saturday, December 11, 2018 at the Scottsdale Center for the Performing Arts in Scottsdale, Arizona.

THE OFFICIAL 2019 FDNY CALENDAR OF HEROES is hot off the presses and on Thursday, December 6th at CityStore, David N. Dinkins Municipal Building in New York City will present the men and women of the Fire Department of the City of New York for a calendar signing. When you purchase a calendar at the event, you will have the opportunity to get it signed by the FDNY heroes in attendance. 100% of all sales benefit the City of New York.



SPREADING THE WORD


21ST ANNUAL ENTERTAINMENT LAW INITIATIVE WRITING COMPETITION has been announced by The Recording Academy which is co-sponsored by the American Bar Association Forum on the Entertainment and Sports Industries.

The Entertainment Law Initiative Writing Competition invites law students to write a 3,000-word paper on a compelling legal topic facing the music industry today.

The contest is open to Juris Doctor (JD) or Master of Laws (LLM) candidates currently enrolled at an ABA accredited law school. A $10,000 scholarship will be awarded to the author of the winning paper, and a $2,500 scholarship will be awarded to the runner-up. In addition, the winner will receive airfare and hotel accommodations for two and two tickets to the 61st Annual Grammy Awards, which will be held at Staples Center in Los Angeles on Sunday, February 10, 2019. The telecast will be broadcast live on the CBS Television Network.

The winner will also receive two tickets to other Grammy Week activities, including the prestigious annual Entertainment Law Initiative Event & Scholarship Presentation on February 8, where the winning student will be recognized; MusiCares Person of the Year tribute honoring Dolly Parton; and the Grammy Celebration, the official Grammy Awards after-party.

CHAMPAGNE AND WORLD WAR I on Thursday, December 6, uncork the season with a champagne-soaked evening of food, knowledge and revelry as we toast the centennial year of the Armistice with Operation: Uncorked. Discover connections between WWI and champagne during the latest Operation series event with a conversation featuring Master Sommelier/Master of Wine Doug Frost and enjoy seasonal sips along with tastings from some of Kansas City's finest restaurants.

The war threatened the continued existence of champagne as Champagne, France became a battlefield. Never-the-less 1914 was considered a fabulous year for the rich grapes which would be turned into the expensive beverage. As for the war, gunfire could be heard just beyond the grape fields

In 2014 in London Pol Roger auctioned off one of those prized 1914 bottles with the proceeds going to the renovated War Museum in London.

As a promo for the auction Pol Roger Champagne House in Epernay, France, explained that with the men off to war, there were women, old men, and sometimes even children to take their place. They picked and pressed in the face of German enemy fire to produce a drink which is still celebrated 100 years later. "Those who were still in town went into the vineyards. Even the schools were closed," said Hubert de Billy, the great grandson of Maurice Pol-Roger, the wartime mayor of Epernay, which along with Reims is the heart of champagne production. "Obviously everybody was scared. There was bombing all around." For the citizens of Champagne, some weeks were so dangerous that they were forced to seek refuge underground. "And Champagne houses obliged — opening their cellars, many going 100 feet below the earth. School was held, mothers gave birth (in the) endless subterranean corridors now owned by the Taittinger champagne house."

Americans were also involved. According to an article in DailyMail, poet Alan Seeger, the uncle of folk singer Pete, was looking for the bohemian life in Paris but ended as a volunteer for France in the Great War. He died on the Western Front close to Champagne in 1916, but not before writing an ode to the "sweet wine of France that concentrates/The sunshine and the beauty of the world."

Seeger already mourned "those whose blood, in pious duty shed/Hallows the soil where that same wine had birth."

Champagne and World War I event takes place December 6 at the World War I Museum in Kansas City.

THE ALAN ALDA MEDICAL EXPERIENCE workshop Immersion 2018 Connect to Care takes place December 6 and 7, in NYC. Medical professions will learn how improvisation transforms health care communication. Alda will be in attendance.

The Alan Alda Center for Communicating Science is a cross-disciplinary organization founded in 2009 within Stony Brook University's School of Journalism, in Stony Brook, New York. It also conducts workshops at universities, laboratories and science meetings around the country.

AN EVENING WITH BOB WOODWARD the famed investigative journalist and former NJ Governor Christine Todd Whitman discuss the State of the American Presidency on Monday, December 10, at the State Theatre of New Jersey in New Brunswick, New Jersey.

SUNDAY, DECEMBER 2 is National Fritters Day, and National Mutt Day. December 3 is National Roof Over Your Head Day. December 4 is National Sock Day, National Dice Day, National Cookie Day, and World Trick Shot Day. December 5 is National Sacher Torte Day, Bathtub Party Day and International Ninja Day. December 6 is National Pawnbrokers Day, National Microwave Oven Day and National Gazpacho Day. December 7 is National Illinois Day, and National Cotton Candy Day. December 8 is National Brownie Day, Pretend To Be A Time Traveler Day, and National Rhubarb Vodka Day.





OTHER PEOPLE'S MONEY


LES MOONVES

Les Moonves faces more sexual misconduct charges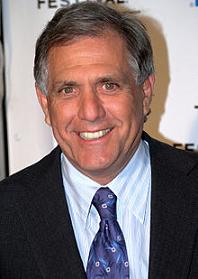 the disgraced former CBS chairman and CEO on Wednesday, November 28, 2018 was the subject of a scathing NY Times investigative article by James B. Stewart, Rachel Abrams and Ellen Gabler in which they detailed how Moonves bribed Hollywood manage Marv Dauer to cover up an allegation by his client, actress Bobbie Phillips. The article detailed that in March 1995 Moonves, who was then president of Warner Bros. TV, had sexually assaulted her in his office. Moonves attempting to cover up that the event took place while the NY Times was investigation other allegations of sexual impropriety by Moonves.

The newspaper obtained hundreds the secret text messages between Moonves and Dauer. Those texts include what are basically bribes that if Dauer helped Moonves buy Phillips' silence in regard to her sexual harassment allegation, he'd try to get her jobs.

Phillips claimed to NY Times Times that when she was being interviewed for a job in Moonves' office, when she around to look at Moonves, he had unbuttoned and unzipped his pants and displayed his penis to her.

"Look how hard you make me," he allegedly said to Phillips.

"Be my girlfriend and I'll put you on any show," he allegedly told her before forcing her to the ground and making her give him oral sex, according to the report.

Moonves who is reportedly worth $800 million is currently trying to obtain a $120 million severance package from CBS.

According to NY Times Moonves later texted Dauer: "I think I'll be O.K. But, if Bobbie talks, I'm done."

Moonves has said the sexual encounter was consensual. Phillips has retained an attorney contending that Moonves claiming the incident was consensual is defimation of character.

In addition, according to the LA Times the New York County's district attorney's office and the New York City Commission on Human Rights have opened investigations into Moonves' conduct.

GIBSON BRANDS INC on November 30, 2018 announced that "Gibson Brands, the world's most iconic guitar brand, is proud to announce B.B. King as a "Gibson Legacy Artist" and has launched a new, Alpine White Limited Edition "Lucille" ES. Throughout his 65 years of playing Gibson guitars, B.B. King embodied Gibson's values of quality, prestige and innovation and brought the indelible sound and style of Gibson guitars to new heights of popularity and recognition worldwide."

The company also announced that it will cease making guitars in Memphis by April 2019 and move its operation to its Nashville headquarters.

The Memphis plant is one of Gibson's three factories. It makes semi-hollow electric guitars, including the Gibson ES line, and custom instruments. Gibson makes solid electric guitars in Nashville, and acoustic guitars in Bozeman, Montana.

FRANK SINATRA'S DRINKING TEAM JACKET

With some items - such as a ring - expected to fetch $1million, this satin jacket which declares that Sinatra is the coach of the US Drinking Team, is a steal at an expected gavel down price of US$300-$500.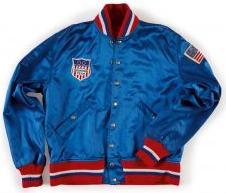 is one of more than 200 items which are part of what has been dubbed the "Lady Blue Eyes" auction to be gaveled down by Sotheby's.

Up for bids are entertainment memorabilia, fine art and high end jewelry belonging to Barbara and Frank Sinatra which will go under the hammer in New York in a trio of auctions.

The selections are worth a collective US$3 million and are currently available for public viewings at Sotheby's New York.

The auction of Magnificent Jewels takes place on December 4, 'Lady Blue Eyes: Property of Barbara and Frank Sinatra on December 6 and 'Lady Blue Eyes', which takes place online.

Proceeds of the sale will go to the Barbara Sinatra Children's Center.



E-Book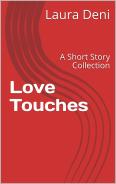 Soft back Book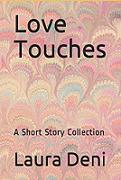 GET WELL SOON TO . . .


YANG GUANG

A recovering Yang Guang. Photo: Edinburgh Zoo.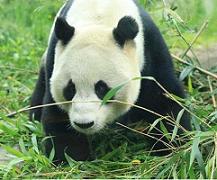 nicknamed Sunshine, a Giant Panda who calls the Edinburgh, Scotland zoo home, had both of his testicles cut off amid a cancer concern.

Zoo officials announced that the operation was successful and that he is recovering well.

The operation took place after group consultation by British and Chinese giant panda specialists. They stressed that his testicular tumor problem played no part in his failure to breed with the female giant panda Tian Tian, who is also called Sweetie.

"Testicular tumors have previously been reported in giant pandas. The tumors we removed developed recently, so they have not been a factor in Yang Guang and Tian Tian not having had a cub," reported Darren McGarry, the zoo's head of living collections.

"We will discuss next steps, including future breeding possibilities, with our partners in China over coming weeks," he added.

Born August 14, 2003, Yang Gung is the UK's only male giant panda. He arrived at Edinburgh Zoo in 2011 with female Tian Tian who was born August 24, 2003. They came to Scotland as part of a 10 year .loan from China as part of a conservation breeding program.



THE BABY MONITOR - DIFFERENT TRANSLATION Written by David Stallings.

Directed by Antonio Minino.

When Claire's concerns over the welfare of her two-year old cousin are dangerously validated, she begins to question the family's principals and ability to parent. A crucial new play, exploring same-sex parenting and cis family values in today's America.

Performances through December 16, 2018 as part of the LGBTQ+ Series at The 14th Street Y in New York City.

After the December 7 performance, guests will be invited to an LGBTQ mixer with free drinks and appetizers with the cast and crew.

SWEAT the Pulitzer Prize-winning play by Lynn Nottage.

Directed by Lynette Linton.

Sweat tells the story of a group of friends who have spent their lives sharing drinks, secrets and laughs while working together on the line of a factory floor. But when layoffs and picket lines begin to chip away at their trust, the friends find themselves pitted against each other in the hard fight to stay afloat.

Lynn wrote Sweat after spending a number of years with the people of Reading, Pennsylvania. Reading, recognized officially as one of the poorest cities in the USA, is divided by racial tension and the collapse of industry.

Lynn Nottage is the first and currently only woman to win two Pulitzer Prizes for Drama. The prize - awarded to Sweat "For a nuanced yet powerful drama that reminds audiences of the stacked deck still facing workers searching for the American dream" - has few multiple winners. This select group includes August Wilson, Tennessee Williams, Eugene O'Neill and Edward Albee.

Sweat will make its UK premiere at the Donmar Warehouse in London from December 7, 2018 - January 26, 2019.

PARADISE a new comedy by Dusty Hughes which looks at the cost of growing old and the joys of ageing disgracefully.

Directed by Alice Hamilton.

"Live every day like your last, and garden as if you're going to live forever"

Elite Homes: offering the Platinum Package in luxury retirement living. Old friends Roddy Meakin and Amanda Goose are enjoying their twilight years on their own terms - outrageous pranks and clandestine gins in the garden, adult magazines at the dinner table and a healthy disregard for the other residents. All is idyllic – until, that is, new management is brought in to restore order.

Starring Olivier Award winner Sara Kestelman.

The world premiere plays Downstairs at the Hamstead Theatre in London from December 7, 2018.



E-Book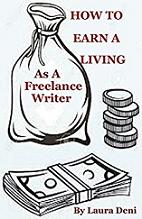 Soft back Book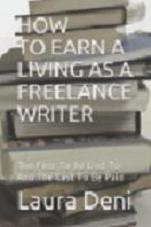 This is not your typical, totally boring textbook.

In the pages of How To Earn A Living As A Freelance Writer (the first to be lied to and the last to be paid) you'll find sex, celebrities, violence, threats, unethical editors, scummy managers and lawyers, treacherous press agents, sex discrimination; as well as a how-to for earning money by writing down words.





WHO'S WHERE




MANNHEIM STEAMROLLER CHRISTMAS by Chip Davis Thursday, December 6, 2018 at the State Theater of New Jersey in New Brunswick, New Jersey. This year marks the 33rd Anniversary of the Christmas Tour and release of Mannheim Steamroller Christmas, an album that revolutionized the Holiday Season music category. The Mannheim Steamroller Christmas Tour is directed and co-produced by Grammy Award–winner and Mannheim Steamroller Founder Chip Davis along with MagicSpace Entertainment. The show features Mannheim Steamroller classics, along with dazzling multimedia effects in an intimate setting. Mannheim Steamroller has sold more than 40 million albums, 28 million in the Christmas genre.

ISAAC MIZRAHI narrates Sergei Prokofiev's charming children's classic Peter & the Wolf with music performed by Ensemble Signal and choreography by John Heginbotham. December 2, 7, 8, and 9, 2018 at the Guggenheim Museum in New York City.

KYLIE MINOGUE plays make-up concerts on Monday, December 3 at the 3Arena, in Dublin, Ireland. Wednesday's gig is at the SSE Arena, in Belfast. Last October she had to cancel two concerts due to a throat infection.

ZEINA BARHOUM a classically trained soprano is set to perform a spectacular program including songs from much loved operas including La Boheme, Turandot and Carmen. December 5 at Dubai Opera in Dubai, UAE.

SHAWN MENDES with The Chainsmokers, G-Eazy, and 4 others perform Tuesday, December 4 at the TD Garden, Boston, MA. Wednesday's stop with with Calvin Harris, G-Eazy, and 5 others is at the Wells Fargo Center, Philadelphia, PA. Friday's gig with Calvin Harris, G-Eazy, and 9 others is at Madison Square Garden, New York, NY, On Saturday the show with Mike Posner, Cardi B, and 3 others is at the Allstate Arena, Rosemont, IL.

JON BON JOVI are in Australia with the December 4 is at Botanic Park in Adelaide, Australia. December 6 they can be found at the Suncorp Stadium in Brisbane. On December 8 they entertain at the Anz Stadium in Sydney.

ALEX RAMON is celebrating 20 years of doing magic with shows at the Lesher Center for the Arts in Walnut Creek, CA on December 7th, 8th, and 9th.

II DIVO performs Wednesday December 5, 2018 at the Auditorio Nacional, Mexico City, Mexico.


FINAL OVATION


RICKY JAY the master American stage magician, actor, and writer died Saturday, November 24, 2018. He was 72.

In 2015 he was the subject of an episode of PBS' American Masters, making him the first (and to this date only) magician to have ever been profiled in that series.

Three of Jay's one-man shows, Ricky Jay and His 52 Assistants; Ricky Jay: On the Stem, and Ricky Jay: A Rogue's Gallery, were directed by Mamet, who has also cast him in a number of his films. Jay played Gupta, a henchman to villain Elliot Carver, in the James Bond film Tomorrow Never Dies, and also appeared in Paul Thomas Anderson's Boogie Nights and Magnolia, as well as Christopher Nolan's The Prestige.

Jay authored numerous articles and delivered demonstrations on such subjects as conjuring literature, con games, sense perception, and unusual entertainments.

Jay also lectured at Harvard University, USC, the Grolier Club, the Hammer Museum, Getty Center, and Town Hall Theatre in New York City. In 1999 he guest-curated an exhibit at the Harvard Theater Collection entitled The Imagery of Illusion: Nineteenth Century Magic and Deception.

Exhibitions of material from his collections have been mounted at The Hammer Museum, The Yerba Buena Center for the Arts, UC Davis, Christine Burgin Gallery, the Museum of Jurassic Technology, and UCLA's Clark Library. He has loaned material to the Getty Center (for their exhibit Devices of Wonder), the Skirball Museum, the Huntington Library, and the Whitney Museum of Art.

He loaned parts of his collection for an exhibition at the Metropolitan Museum of Art entitled Wordplay: Matthias Buchinger's Drawings From the Collection of Ricky Jay which was on display through April 11, 2016.

STEPHEN HILLENBURG died on Monday, November 26, 2018 a year and a half after being diagnosed with ALS. He was 57.

The American animator, cartoonist, and marine-biology teacher was the creator of the Nickelodeon animated television series SpongeBob SquarePants, which he also directed, produced, and wrote. It has gone on to become the fifth longest-running American animated series.

The show spawned two movies, in 2004 and 2015, and, last year, a Broadway musical, which was nominated for 12 Tony Awards, winning one for scenic design. It closed in September after 327 performances.

Hillenburg earned two Emmy Awards and six Annie Awards for SpongeBob SquarePants.

His numerous awards also include: the Television Animation Award from the National Cartoonists Society, and the Princess Grace Statue Award from the Princess Grace Foundation (PGF) which introduced the Stephen Hillenburg Animation Scholarship in 2017, an annual grant named in Hillenburg's honor to emerging animators. He is survived by his wife Karen, a chef who teaches at the New School of Cooking in Culver City, California, their son Clay; his mother, Nancy; and a brother, Bryan.


















Next Column: December 9, 2018
Copyright: December 2, 2018 All Rights Reserved. Reviews, Interviews, Commentary, Photographs or Graphics from any Broadway To Vegas (TM) columns may not be published, broadcast, rewritten, utilized as leads, or used in any manner without permission, compensation and/or credit.
Link to Main Page
---
Laura Deni



For the snail mail address, please E-mail your request.
CLICK HERE FOR COMMENT SECTION