! >
Broadway To Vegas
  SHOW REVIEWS     CELEBRITY INTERVIEWS     GOSSIP     NEWS 
| | |
| --- | --- |
| | |
Copyright: December 2, 2001
By: Laura Deni
CLICK HERE FOR COMMENT SECTION

HIGH KICK TRADITION
It's not for everyone. Susan Anton was too tall. Pia Zadora was too short. Vera-Ellen was hired, but then got fired for having too much personality.

They are the world famous Rockettes who have brought their fabulous, high kick precision Christmas Spectacular to six cities - New York, Branson, Chicago, Detroit, Nashville, and Atlanta. For several years there was a Las Vegas production. (See Broadway To Vegas columns of March 26, 2000 and Nov. 12, 2000)

The production is seen by more people in one year - 2.1 million - than any other live shows in America.

It's not the small clique it once was. As many as 200 Rockettes work during the holiday season. There has been a slight adjustment to the height requirement, too. Once a Rockette had to be between five-feet five-and-a-half inches to five-foot-nine. They have now been given room to grow - to as tall as five-foot ten-and-a-half inches.

The Rockettes once were an all-white group, not even permitted to get a sun tan. Today, Rockettes are a racially diverse group with black Rockettes, Asian Rockettes and Hispanic Rockettes.

While the Rockettes have always been akin to a strict precision drill team, in the early years even the personalities were suppose to mesh. Russell Markert, who created the troupe in 1925 in St. Louis as the Missouri Rockets, had a hard rule that no one was permitted to stand out.

Vera-Ellen did. The performer, who went on to star on Broadway and in movies of the 1940s and '50s, was a Rockette early in her career. She got kicked to the curb because she had too much individuality. ''She would not conform to the precision work. When some people get onstage, they want to be real cute. She wanted to be real cute instead of being a Rockette," officials have stated.

Vera Ellen, of course, is "real cute" and sometime this season a good number of people will once again enjoy her in the classic White Christmas.

The pay is better than in Vera-Ellen's day, but the work is harder. A strong dance background has always been a requirement. Now, they would even like some the dancers to also be able to sing.

In the beginning the ladies made $40 a week doing four shows a day, seven days a week, in between Radio City's movie screenings. They did one number and did that same number for 14 weeks. Then at Christmas time they did five shows a day.

Eventually, they could earn $65 a week, considered to pay, but they had to buy their own practice costumes, makeup, tap shoes, ballet shoes, and food. They didn't make any money, but they really didn't seem to care. They did it for the love and pride of being a Rockette.

For those fortunate to be near a city where the long legged beauties are high kicking it, the event is an experience that engulfs the person, transporting them - not just into a holiday mood, but into a frame of mind of being a nicer human being.

The show has evolved very little since it first entranced spectators at the opening of New York's Radio City Music Hall on Dec. 27, 1932. That's part of the show's beauty. From The Parade of the Wooden Soldiers, Christmas in New York, to The Living Nativity, a staple of the show since it began in 1933, with camels, sheep and a donkey, the production has been a tonic that helped cheer up the nation during the Great Depression. This year - it's 75th Anniversary - the Rockettes are helping to emotionally rebuild American.

FENDER HONORS THE MARY KAYE TRIO
The Mary Kaye Trio started lounge entertainment in Las Vegas. Along the way they recorded over 21 singles and 15 albums and appeared in movies. As a female guitarist Mary Kaye was unique and so was a guitar she played.


The MARY KAYE TRIO, Frankie Ross, Norm and Mary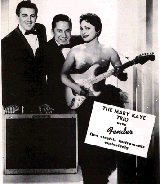 In a tape recorded interview Broadway To Vegas spoke with Mary Kaye and her brother, Norm, about their careers and the honor the Fender Company is about to bestow upon her.

"In the early 50s Fender put out a Stratocaster which was white ash wood with gold fittings," explained Mary."It didn't have a name on it - just Fender. We did some movies for Howard Koch at Paramount. I told Fender that we were doing the movies and they sent over the Stratocaster and I played it in Cha Cha Cha Boom."

"There was a lot of publicity," she continued. "There was a particular picture with the three of us. I had the Stratocaster and Frankie had a Fender amplifier in front of him," related Mary referring to their late partner, Frankie Ross. "The picture went around the world."

"Instead of customers asking for a white guitar with gold fittings they said - I want that guitar that Mary Kaye was playing. All of a sudden the guitar became known as the Mary Kaye Stratocaster."

Ironically, Fender actually took the guitar back after the filming never to be seen again by Mary, although other artists requested it.



Sambora played a Mary Kaye Strat on his tour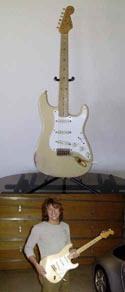 In the long overdue honor, early next year Fender will honor The Mary Kaye Trio and that Stratocaster.

Their Las Vegas beginnings date back to Dinah Shore in the 1940s.

Dinah Shore was a popular and powerful radio and television performer for over 40 years. In 1952 she was chosen most popular female vocalist by a Gallup poll. In 1956, Dinah Shore began a one hour program on NBC, The Dinah Shore Chevy Show. The top rated program always ended with Shore's signature Sign off - blowing a kiss at the audience. The show's theme began See the USA in a Chevrolet. America's the Greatest Land Of All.

Shore, who dated Burt Reynolds for an extensive period of time and turned down his marriage proposal, died in 1994.

"We had a marvelous manager, Billy Burton, who managed Margaret Whiting, Dick Haymes, the Dorsey Brothers," explained Mary who has recently returned to Las Vegas. "Billy was managing a young lady who wanted to record some of my brother's songs so he came out to hear us. We were working at the Cockateel in Los Angeles. Billy Burton brought Dinah Shore there that night and they were both impressed. He wanted to manage the trio. We were on Dinah's television show and she introduced us as her protegee. She also took us to the Beverly Wilshire parties."



DINAH SHORE
"Daryl Zaneck was one of the biggest men in Hollywood of all times," injected Norm. "He owned Zaneck Films. He had invited three or four hundred people to a party for his daughter's debut."

"A lot of entertainers were scheduled to perform," continued Mary. "We were on with Dinah Shore doing the two songs we were scheduled to do. But, Dinah kept us on and had us do four songs. There was some fellow in the wings waiting to go on. It was so dark back there and we were out entertaining and all of a sudden I hear this fellow yell - "Get off the stage. I want to get on." I didn't know who it was. Dinah said just go out again and do Up a Lazy River. So we went out and did that and when we came back this man was really cussing. He was furious because he wanted to get on. It turned out to out to be Al Jolson.

"Judy Garland and Sid Luft were out best friends," Mary fondly recalled. "Wherever we appeared they would come opening night."



THE MARY KAYE TRIO at the Sahara Hotel, Las Vegas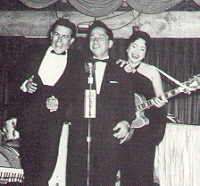 "Frankie Ross was our partner," added Norm. "He was the funniest guy in the world. He was credited with being the man who Don Rickles and Shecky Green came to see to find out what would work in Nevada casinos."

Relatives working together don't necessarily get along, but Norm and Mary thrived in their brother sister relationship. "We had no trouble getting along," said Mary. "Musically we were always in tune. I think the only problem we had is that my brother, who is a very talented singer and song writer, would have become a rock and roll star if our manager hadn't stopped him.

"Norm did a demo record that became popular." she explained. "As Little Norman his rock and roll record on Decca, Blue Jean Betty, went to number three on the Billboard Charts. Our manager said are you with the Mary Kaye Trio or are you going to go out as Little Norman?"

Memories can play tricks and Norm's son, John, has a more researched version.

"Little Norman was a fluke record pressed by Decca, but never made it out of the shoot. At least not what I could find. It never ranked in Billboard and as a matter of record, we believe that Billy Burtons relationship with then head man of Decca, Milt Gabler, squashed any hope of the song being released. To hear my father tell it, he "heard" it was in Cashbox, Billboard and Variety, but none of these magazine articles can be found and the Billboard top 100 hits from 1940 to 1984 have been reviewed and no such record exists in any of those years charts. The current powers that be at Decca have no information on the release ever happening."

"What happened was that I was with the trio, but Decca called me into New York to record a song called It All Comes Back To Me Now," elaborated Norm. "On the other side was a song called The New You, which was the title song from a Broadway show that didn't go anywhere," explained Norm. "I sang the title song. Dave Cavanaugh was the guy who backed me with a big band. I was with Capitol for a long time doing singles while the trio was going on and they were trying to build me. They had four of us that they thought would take the place of Frank Sinatra - Dean Martin, Clark Dennis, Mel Torme and myself. We were four young kids and I was one of them that were taken on by the Capitol label. That is how that all started."

Norm also penned the National March of Dimes song Have a Heart Lend a Hand and is the Nevada poet laureate.

"Mary was also doing some singles," added Norm. "There was The 20th Century Fox movie Boy on a Dolphin in which Mary Kaye sang the main title theme song and the end title song, written by Paul Frances Webster and released on Decca Records in 1957," said Norm about the film that was Sophia Loren's first major US movie. Directed by Jean Negulesco it starred Alan Ladd and Clifton Webb.

But again the manager stepped in and said they either were the Mary Kaye Trio or they weren't - take your pick.

They are credited as the first act to open up the lounges in Las Vegas. That was 1947 and the hotel was The Frontier. Their manager, Billy Burton, convinced the owner of the Last Frontier Hotel to construct a room separate from the main showroom to accommodate the late night crowds in a relaxing "lounge about" atmosphere.

"Then they built the New Frontier and we opened that one, too" injected Mary.

"The IRS came in to visit us one day," continued Norm."They said you'd better move here because they're going to hire you for a long time. You've got to move here because the IRS isn't going to let you take anything off for expenses when you play here. That was a rude awakening, so that is when I moved into the Robinson Apartments on Sahara Avenue, which was called San Francisco Street. Then we played the Sahara Hotel for years and then the Tropicana," explained Norm about the group which officially broke up in 1966.

"We stepped in for Judy Garland and Mario Lanza," recalled Norm.



Mario Lanza who sometimes was in the bathtub drunk, pictured with Vegas residents Betty Grable and Harry James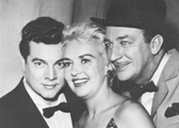 Mario Lanza, born Alfredo Arnold Cocozza January 31, 1921 in Philadelphia, was Private Cocozza in the U.S. Army, based in Marfa Texas, when he auditioned for Peter Lind Hayes and was accepted into the troupe that performed concerts on army bases around the country. Hayes was half of the Vegas headline act Peter Lind Hayes and Mary Healy who made Las Vegas their home. On tour promoting his MGM musicals Cocozza, who was then Lanza, got booked into Vegas.

"They said he's sick, he can't go on," continued Norm, "so I came out and sang Be My Love and they applauded and loved it."

Lanza had a reputation for missing shows because he was in the bathtub - drunk.

"No, he wasn't drunk in the bathtub that night. He was really sick," said Mary.

The Mary Kaye Trio had a long and successful career. One of the first and foremost recordings were the favorite standard My Funny Valentine and the unforgettable novelty tune from a TV series of that time, 77 Sunset Strip, called Kookie Lend Me Your Comb, with then teen idol Ed Kookie Byrnes and Connie Stevens.

The Mary Kaye Trio's version of When The Idle Poor Become The Idle Rich featuring Lou Monte, was included in the Frank Sinatra's Reprise Musical Repertory Theatre four CD box set which also features; Rosemary Clooney, Bing Crosby, Sammy Davis Jr., Clark Dennis, The Hi-Lo's, Dean Martin, The McGuire Sisters, Johnny Prophet, Debbie Reynolds, Allan Sherman, Dinah Shore, Keely Smith, and Jo Stafford.

Norm's son, John, is their business manager. He is attempting for them to gain control over their masters. "It's only a matter of time before we negotiate the rights for the trio to own their own material and be able to release them."

In the meantime the memories of those who have seen the Trio live on and Mary is thrilled that Fender will honor her and that white ash guitar with the gold fittings, which for years was referred to by fans as the Mary Kaye Stratocaster.



Broadway To Vegas is supported through advertising and donations. Priority consideration is given to interview suggestions, news, press releases, etc from paid supporters. However, no paid supporters control, alter, edit, or in any way manipulate the content of this site. Your donation is appreciated. We accept PAYPAL. Thank you for your interest.


SWEET CHARITY

ARIZONA HEART INSTITUTE FOUNDATION has a friend in Stevie Nicks as do several charitable organizations. The performer has a full program of charity events.



STEVIE NICKS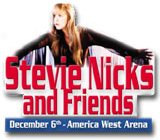 On December 6 the songstress has picked a few friends to join her for a concert benefiting the Arizona Heart Institute Foundation's cardiovascular disease research and education programs.

Sheryl Crow, who produced some of the songs on Nicks' latest album, and longtime friend Don Henley are confirmed guests. So are Natalie Maines, Mick Fleetwood, and Lindsey Buckingham. The event will be held at the America West Arena in Phoenix, December 6. Those willing to pay $1,000 for a premium seat will be treated to a private post-concert party attended by Nicks. Nicks has been a long-time supporter of the Heart Institute Foundation's efforts to eradicate heart disease.

This performance will be Nicks' first in her home state since the release of her latest album, Trouble In Shangri-la and Stevie's only concert this year in Phoenix.

JINGLE BALL 2001 Stevie Nicks is scheduled to perform at the Jingle Ball on December 7th at the SDSU Cox Arena in San Diego, California. Jingle Ball benefits Becky's House, which helps victims of domestic violence.

KFOG'S CONCERT FOR KIDS Stevie Nicks will perform on December 9 at the Masonic Auditorium in San Francisco for KFOG's Concert For Kids. The event is a benefit for the Greater Bay Area Make-A-Wish Foundation and Toys for Tots.

LABOR ON BROADWAY: A TRIBUTE TO LYRICIST YIP HARBURG, BROADWAY'S SOCIAL CONSCIOUS BENEFITS WORKING THEATRE

YIP HARBURG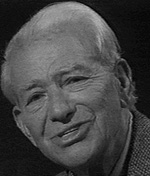 The Working Theatre, Artistic Director Robert Arcaro, Producing Director Mark Plesent and Special Guest, Yip's son, Ernie Harburg, President of the Harburg Foundation, present the third annual Labor On Broadway: A Tribute to Lyricist Yip Harburg, Broadway's Social Conscience on Monday, December 3rd.

The evening will raise money for the theatre's on going efforts to create theatre for and about working people and will specifically support the company's Theatre Works program which offers performance workshops for union members.

The evening will include performances of Yip Harburg's work by Broadway Stars and features rare film footage of Yip. The evening is conceived and narrated by Yip's daughter-in-law, music historian and former chair of the Musical Theater Program at New York University, Deena Rosenberg Harburg.There will be a special guest appearance by comedian Lewis Black.



DEENA HARBURG will moderate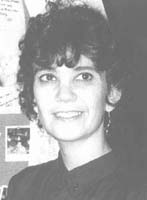 "The lyricist, like any artist, cannot be neutral," Yip Harburg said in 1970. "He should be concerned for the rights, potential and dignity of his fellow man."

Yip Harburg was born of Russian-Jewish immigrant parents in a Lower East Side Manhattan six story walk up on April 8, 1896.

Harburg was no stranger to poverty and social inequity. The Harburg family lacked even furniture; Yip and his sister were forced to sleep on two chairs pushed together. His garment worker father, his mother who made hair nets at home, and sister were all veterans of the notorious immigrant sweatshops, tiny underground factories where a typical worker made less than 3 cents an hour and worked under brutal conditions for 14 to 16 hour days.

A quick-witted kid, Harburg was dubbed "Yip," which is a diminutive of "yipsl" or "squirrel" in Yiddish, because of his constant clowning and unbounded energy.

In the first grade, Harburg had his first job-putting pickles in jars at a small pickle factory. He had other odd jobs including lighting lamps along the docks of the East River. Harburg fell in love with the theater when a teacher took him and some classmates to see Peter Pan.

He graduated with a BS degree from City College New York, which is where he met Ira Gershwin. The students were seated alphabetically, G next to H and when Harburg told Gershwin about his admiration for the light verse of W.S. Gilbert, Gershwin introduced Harburg to the melodies that accompanied them.

Although he loved writing poetry and lyrics he had to eat. After graduation Harburg worked for an American manufacturing firm in South America but the business went bankrupt. In 1921 he and a friend started an electrical appliance company in New York City that was successful before collapsing in 1929. That failure enabled Harburg's musical career to succeed.

His breakthrough finally came in 1932 when he and composer Jay Gourney were asked to contribute material to a new revue, Americana. Yip looked at the financial ruin about him and penned the poignant, satirical masterpiece, Brother, Can You Spare a Dime? The political lament was an instant hit that perfectly reflected the mind of the average American.



Yip wrote 537 songs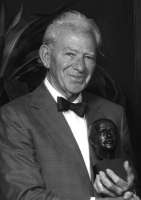 Considered by Republicans to be anticapitalist propaganda, Brother was almost dropped from the show and attempts were made to ban it from the radio. But it was too late -- the American public had already embraced it as the unofficial anthem of millions out of work during the long, hard depression years.

Between 1929 and 1934, the inspired Harburg worked with 31 different composers, including Vernon Duke, Sammy Fain, Arthur Schwartz, Oscar Levant and Dana Suesse - but it would be his collaborations with Burton Lane and Harold Arlen that would change the American musical theater.

Ironically, the incredible group of lyricists - Yip, Ira Gershwin, Oscar Hammerstein, Howard Dietz, Lorenz Hart - were all born in the 1895-1896 period.

The Academy Award-winning Over The Rainbow was a continuation of Harburg's optimistic philosophy, his belief that men and women could rise above their differences and create a better world

The panic of McCarthyism swept over the nation and Yip found himself suddenly blacklisted. Work offers were pulled.

The magnificent list of songs he left behind all attest to Yip's clear-eyed view of human frailty and endless human possibility. 'Words make you think thoughts and music makes you feel feelings and a song makes you feel a thought. Words give meaning, purpose and destination. Music gives wings and together they take off and fly as a song,'" Yip had said.

As Broadway's social conscience in 1944 he wrote both scripts and lyrics for the political musical Bloomer Girl with composer Harold Arlen, and in 1947 Finian's Rainbow, with composer Burton Lane. Among Yip's more than 550 song lyrics are April in Paris written in 1932 with composer Vernon Duke; and It's Only a Paper Moon

In his own words, Yip was "a fellow who followed a dream." He died on March 5, 1981. He never gave up his battle injustice to the end. His sense of social outrage was by an optimistic view of life.

His son Ernie Harburg is a research scientist by training, currently a professor of epidemiology at the University of Michigan at Ann Arbor. Since his father's death, he has served as president of the Yip Harburg Foundation and has co-written with Harold Meyerson an authoritative biography of Yip, Who Put the Rainbow in the Wizard of Oz?

The Working Theatre is dedicated to producing culturally diverse plays that explore the lives of working people and the issues they confront in an increasingly complex world.


OTHER PEOPLE'S MONEY

MUSIC THEATRE OF SOUTHERN CALIFORNIA closed its doors last Tuesday after presenting Broadway musicals and special concert events at the Alex Theatre for the last three years and for the previous 18 years at the San Gabriel Civic Auditorium. Music Theatre officials blamed the demise of their organization on a softening economy and drop in donations following the Sept. 11 terrorist attacks. Laura Freedman, president of the Music Theatre's board of directors noted the theater's eight showings of Honk in October played to small crowds of about 6,910, compared to the audience of 15,000 that was anticipated based upon previous attendance.

Music Theatre season ticket subscribers will be able to redeem their tickets to the three canceled shows at The Alex Theatre, Pasadena Playhouse and Pasadena Civic Auditorium.



THE SHAPE OF THINGS starring Paul Rudd, Gretchen Mol, Rachel Weisz, and Frederick Weller may have a surge in tickets thanks to a recent appearance by Rudd on the Conan O'Brien Show.



PAUL RUDD was "hanging brain"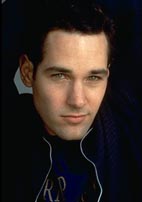 The actor divulged a tidbit about what has been happening during the show which is now at New York City's Promenade Theater.

Rudd told O'Brien that in one scene he is in bed with Rachel Weisz. They are both wearing boxer shorts while covered by a sheet. During one recent performance the audience began tittering and Rudd realized that the sheet had partially fallen off, his boxer shorts were askew and he was, as he put it - "hanging brain," an expression which both astounded and bemused O'Brien, who speculated that there would now be a sudden demand for tickets.

The Shape of Things by Neil LaBute, is a drama about a young, reserved college student who embarks on a one sided romance when he begins dating a beautiful, sexually aggressive, manipulative artist whose ulterior motives end up altering his life forever. Then the plot veers off into the kind of dangerous, seductive territory that is LaBute's hallmark.

The sold out London engagement at the Theatre Almeida at Kings Cross last May through August 5, resulted in the American cast developing British accents. Rudd, who now sounds like Paul Hogan, can be found with or without "hanging brain" at the Promenade Theatre, New York City.

THE MAN WHO LOST THE RIVER A comedy/drama embracing the last years of one of American's favorite authors - Samuel Clemmons aka.Mark Twain. Now through Dec. 22 at the South Orange County Community Theatre in San Juan Capistrano, CA

THE GUYS starring Sigourney Weaver and Bill Murray, will have its debut at The Bat Theatre Company located inside The Flea Theatre in New York City. The nine workshop performances begin Dec. 6 through Dec. 20. The Guys is the first attempt at playwriting by Anne Nelson, book author and a professor at the Columbia Graduate School of Journalism. Artistic director Jim Simpson will direct.

The theater, located seven blocks from Ground Zero, has been profoundly affected by September 11. This play is the first offering that directly addresses the World Trade Center attacks. Murray plays a fire captain who talks with Weaver, an editor, about the men he lost during the World Trade Center attack. Together, they struggle to compose eulogies for the lost firemen.

A CHILD'S CHRISTMAS IN WALES by Dylan Thomas adapted for the stage by Jeremy Brooks and Adrian Mitchell, will be presented by the Willow Cabin Theatre Co in New York City. Edward Berkeley will direct Larry Gleason, Jeanne Hime, Charmaine Lord, Marc Mortiz, Christopher Graham, Justin Baccito, IBI Janko, Kerry prep, Christopher Tisdale, Jessica Greenberg, Phoebe Lehr, Cynthia Besteman, Brad Seal, and Timoythy J. Meyers. Ten performances at the Arclight Theatre beginning Dec. 13.

FOREVER PLAID A Special Holiday Edition written and directed by Stuart Ross. The production stars Steve Gunderson, Michael Winther, Leo Daignault, and John-Michael Flate. The Most Beautiful Harmony This Side of Heaven includes: Three Coins in the Fountain, Gotta Be This or That/Undecided, Moments to Remember, Crazy 'Bout Ya Baby, No, Not Much, Perfidia, Cry, Sixteen Tons/Chain Gang, A Tribute to Mr. C, Caribbean Plaid, Heart and Soul, Lady of Spain, Scotland the Brave, Shangri-La/Rags to Riches, and Love Is a Many-Splendored Thing. Through Dec.16 at the Pasadena Playhouse, Pasadena, CA

THE NUTCRACKER by the Boulder City Ballet Company, Nevada is the devoted project of Amy Arnaz, considered one of the most influential woman in Nevada, but known to her students as Miss Amy. She also answers to the moniker of Mrs. Desi Arnaz, Jr. and credits her husband's support with making the Boulder City Ballet Company possible. For the past three years Desi Arnaz Jr. has played the part of the Nutcracker. During this production he turns over the costume to one of their senior dance students, Matt Graham. Desi will concentrate on being the show's producer. Amy and Desi founded non-profit Boulder City Ballet Company (BCBC) in 1997 "to enrich the lives of the wonderful children who live in our small town, Boulder City, Nevada." December 7-9


WHO'S WHERE

THE CANADIAN BRASS has created a new musical tradition in brass performance through over fifty recordings and thirty years of concert performances. The ensemble has a particular affinity for Baroque music but takes daring leaps into jazz and offers unique interpretations of pop standards, from classical programs to those accompanied by lively dialogue and theatrical effects. The Brass will perform their seasonal program, filled with festive holiday classics. A holiday event for the entire family. If you have a chance to see their A&E television special - don't miss it and for those near a town where they are performing, give yourself a present and attend. The group is still anchored by co-founders Gene Watts on trombone and Chuck Daellenbach on tuba. Join the Canadian Brass for an evening of your favorites including select holiday classics. December 4 in Lincoln, Nebraska in the Lied Center for the Performing Arts. On December 7 they are in Toronto, Ontario at Roy Thomson Hall for their annual Christmas concert which is sold out and on December 9 they perform in Farfax,Virginia at the George Mason University Concert Hall.

MICHAEL FEINSTEIN in his A Holiday In New York show introducing Maude Maggart. Performances at his own Feinstein's in the Regency, NYC. through Dec. 22.

NEIL DIAMOND performs today and tomorrow in Portland, Oregon in the Rose Garden Arena. On Wednesday and Thursday Neil is center stage in Seattle, WA at the KeyArena at Seattle Center. Neil closes out the week Saturday entertaining in Sacramento, CA in the ARCO Arena

BETTY BUCKLEY on December 6 appears at Abravenal Hall in Salt Lake City, Utah with the Utah Symphony in a Christmas program. Buckley will be joined by longtime collaborator Kenny Werner on piano, along with Billy Drews on woodwinds, Jamey Haddad on percussion and Tony Marino on bass. On December 7 she performs at the Ellen Eccles Theatre in Logan, UT

LANCE BURTON who is usually found entertaining in Las Vegas, will make himself appear Friday, December 7, Saturday, December 8, and Sunday, December 9, at the Cerritos Center for the Performing Arts in Cerritos, CA.

LINDA EDER on stage December 5 at the Papermill Playhouse in Millburn, NJ.

TONY BENNETT sings December 5 in New York City at the Marriott Marquis.

DIANA KRALL stars Friday and Saturday in Costa Mesa, California at the Orange County Performing Arts Center.

ALABAMA December 7-9 Las Vegas Hilton.

MAUREEN McGOVERN in the spotlight December 7-9 in Washington, D.C. at the DAR Constitution Hall.

U 2 entertains Saturday at the Ice Palace in Tampa,Florida. The following night the group is center stage in Miami, Florida at the America Airlines Arena.

LOU CHRISTIE December 15 at the Raymond F. Kravis Center in West Palm Beach, Florida.

BRITNEY SPEARS Pepsi Arena, New York December 3rd.

BOSTON POPS Pepsi Arena, New York December 5.

ANNE MURRAY Grand Theatre in Wausau, WI on December 3. On December 4 the lady performs in Grand Rapids, MI at the DeVos Hall in the Grand Center. Wednesday finds her in the spotlight in Kalamazoo, MI at the Miller Auditorium . On Friday she is starring in Flint, MI at the Flint Cultural Center and she closes out the week Saturday in Jackson, MI at the Potter Center

WAYNE NEWTON who is usually found in his own theater at the Stardust Hotel in Las Vegas when he isn't out entertaining the troops, takes his high energy show to Atlantic City for performances December 8-13 at Caesars Palace.

LORRIE MORGAN December 7 at the Orleans Hotel, Las Vegas.

THE OAK RIDGE BOYS on stage December 7 in Poplar Bluff, MO at the Black River Coliseum. On Saturday they perform Wisconsin Dells, WI at the Crystal Grand Theatre.

THE IRISH TENORS perform tonight at the Palace Theatre in Cleveland, Ohio. Then it's off to the F.M. KirbyCenter in Wilkes-Barre, PA for their December 5 Christmas Spectacular Presentation. On December 7 and 8 they can be enjoyed in Albany New York at the Palace Theatre.

CAROL BURNETT hot on the heels of her fabulous reunion television show is slated for some personal engagements. Tickets to see her live performances are being snapped up. You can enjoy this funny lady in Laughter & Reflection with Carol Burnett Friday, May 31, 2002 at the Providence Performing Arts Center in Providence, RI.Tickets are: $58.00, $48.00, $18.00.

THE COLORS OF CHRISTMAS Michael McDonald, Sheena Easton, Peabo Bryson, and Oleta Adams perform today, Tuesday and Wednesday in St. Paul, MN at the Ordway Music Theatre. On Thursday they transfer the show to Des Moines, IA at the Des Moines Civic Center. Saturday finds the show in Phoenix, AZ at the Celebrity Theatre.

DENYCE GRAVES on December 7 gives a solo recital at the University of North Texas in Denton, Texas.

THE SMOTHERS BROTHERS will be fighting over which brother mother loved best tonight in Clearwater, FL at Ruth Eckerd Hall. On Wednesday the siblings will be in Naples, FL at the Philharmonic Center. The following night the boys are on stage in Lexington, KY in Heritage Hall and they close out the week Saturday in Key Largo, FL at the Ocean Reef Club.

BILL COSBY will be making the crowd laugh December 4 in Milwaukee, WI at the Potawatomi Casino. On Saturday the storyteller will be delighting the crowds in Verona, NY at the Turning Stone Casino.

LUCINDA WILLIAMS center stage Tuesday in Boston, MA at the Orpheum Theatre. On Thursday she can be found in Toronto, ON at the Phoenix Concert Theatre. Friday the show moves to Milwaukee, WI for a Potawatomi Casino engagement and she closes out the week Saturday in Chicago, IL at the Riviera Theatre.

KENNY ROGERS CHRISTMAS FROM THE HEART has a full week. Tomorrow the show is in State College, PA at the Bryce Jordan Center. On Tuesday the performance takes place in Wilkes-Barre, PA at the First Union Arena. On Wednesday Kenny performs in Schenectady, NY at Proctor's Theatre. Thursday he does it again in Reading, PA at the Sovereign Center. On Friday the production is stage in Huntington, WV at Huntington Civic.

MANDY PATINKIN performs Tuesday in Indianapolis, IN at Clowes Memorial Hall. On Thursday he is in Greenville, S.C. at the Peace Center. Saturday finds him in the spotlight in the Hershey Theater in Hershey, PA.

MANNHEIM STEAMROLLER in their Christmas Extraordinaire performance at the Aladdin Hotel, Las Vegas December 8.

HARRY CONNICK, JR has a busy week ahead of him. On December 4 he performs in Asheville, N.C. at the Thomas Wolfe Auditorium. On Wednesday he entertains in Jacksonville, Florida in the Moran Theatre. Thursday finds him in Fort. Lauderdale, Florida at the Broward Center and Friday Harry is center stage in Orlando, Florida at the Bob Carr Performing Arts Center.


FINAL OVATION
GEORGE HARRISON
1943-2001
Next Column: December 9, 2001
Copyright: December 2, 2001. All Rights Reserved. Reviews, Interviews, Commentary, Photographs or Graphics from any Broadway To Vegas (TM) columns may not be published, broadcast, rewritten, utilized as leads, or used in any manner without permission, compensation and/or credit.
Link to Main Page
---
Laura Deni


CLICK HERE FOR COMMENT SECTION