Broadway To Vegas
  
 SHOW REVIEWS CELEBRITY INTERVIEWS GOSSIP NEWS

| | |
| --- | --- |
| | |
BENJAMIN FRANKLIN EXHIBITION - - CARRIE HAMILTON THEATRE AT PASADENA PLAYHOUSE - - THE ORDWAY PRIZE - - HUMANA FESTIVAL ANNOUNCES SELECTIONS - - KID'S NIGHT ON BROADWAY - -DAME EDNA IN LAS VEGAS PREMIERE - - BAD KNEE MEANT STARDOM FOR TOM CRUISE - - THE PETER PAN CUP - - DONATE . . . Scroll Down


A TOAST TO BEN FRANKLIN
Benjamin Franklin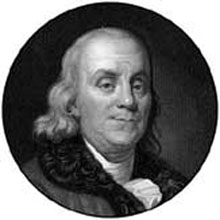 During January breweries all over America will honor Benjamin Franklin's 300th birthday by serving a beer specially brewed for the occasion. Formulated to resemble a quaff that Franklin himself might have enjoyed and brewed in small batches by independent breweries nationwide, Poor Richard's Ale offers the perfect beverage for toasting a man some call The First American.

"Franklin is widely quoted as saying: 'Beer is proof that God loves us and wants us to be happy,'" said Ray Daniels, Director of Craft Beer Marketing for the Brewers Association. "So when the Benjamin Franklin Tercentenary asked us to help create a beer to celebrate this milestone we were happy to become involved."

Last October, the Association held a competition to identify a suitable recipe and then began enlisting brewers from across the country to brew batches of Poor Richard's Ale. As a result, scores of breweries and other pubs will serve the celebratory beer in January. It will even be on tap at official birthday celebrations to be held in Philadelphia on January 17th.

The recipe for Poor Richard's Ale was chosen by a panel of award-winning brewers and others with an eye toward history. It included two distinguishing ingredients: molasses and corn. Both were common in ale during colonial times and each would have helped to reduce the colonists' dependence on imported British ingredients - a fact that would surely have pleased Franklin.

"The ingredients and flavor were chosen to create a beverage like one that Franklin himself might have enjoyed," said Nicola Twilley, Director of Public Programming for the Benjamin Franklin Tercentenary and one of the recipe judges.

The recipe for Poor Richard's Ale is uniquely American and decidedly colonial, but suited to production in modern craft breweries. As in Franklin's time, most of the 1400 breweries in America today are independent businesses with a local clientele. During November and December, those brewers have been making their batches of Poor Richard's Ale, so that it will be in peak condition in January.

"Since the first Europeans arrived in America, beer has been a cherished part of the national diet," says Daniels. "Today's vibrant American beer culture continues that tradition with a range of styles and flavors that reflect the diversity of our country today."

The Benjamin Franklin Tercentenary is a private, non-profit alliance established to mark the three-hundred-year anniversary of Benjamin Franklin's birth (1706-2006) with a celebration dedicated to educating the public about Franklin's enduring legacy and inspiring renewed appreciation of the values he embodied. The Benjamin Franklin Tercentenary represents a consortium created in 2000 by the American Philosophical Society, The Franklin Institute, the Library Company of Philadelphia, the Philadelphia Museum of Art, and the University of Pennsylvania. The consortium is supported by a $4 million gift to the nation from The Pew Charitable Trusts. The Tercentenary's projects will form the official national celebration for America's first founding father to reach 300.

In addition to chug-a-lugging-it in the name of patriotism, on December 15 the official exhibition, Ben Franklin In Search of a Better World, opened in Philadelphia. This exhibition, which runs through April 30, will feature the largest collection of Franklin materials — original works of art, documents, and artifacts — ever assembled, as well as interactive, multi-media installations, in order to demonstrate and explore Franklin's life, character, and achievements all of which stemmed from his life long desire to understand and improve the world around him.

Dedicated to educating the public about his enduring legacy and inspiring renewed appreciation of the values he embodied - the 8,000 square foot exhibition, showcasing 250 artifacts, is divided into six sections; Character Matters, B. Franklin Printer, Civic Visions, Useful Knowledge, World Stage and Seeing Franklin.

Visitors will meet young Franklin in his native Boston and travel with him to Philadelphia, London and Paris.

The voice of Benjamin Franklin in this exhibition is that of actor John Benjamin Hickey who made a name for himself on Broadway in The Crucible,Cabaret, and Love! Valour! Compassion! for which he won a Obie award.

Visitors can also participate in a daily show all about Ben's experiments and inventions. The 20-minute show on the museum floor lets visitors test out some of Ben's ideas on music, light, static electricity, and lighting bolts. It's a shocking experience!

After closing in Philadelphia the exhibit will travel to St. Louis, Houston, Denver, Atlanta and Paris.


PASADENA PLAYHOUSE ESTABLISHES THE CARRIE HAMILTON THEATER


The renovation of the Balcony Theatre at the Pasadena Playhouse will culminate in its re-inauguration this year as The Carrie Hamilton Theatre at the Pasadena Playhouse, honoring Carrie Hamilton, a young playwright, director, actor and artist who died of cancer in 2002 at age 38.

Hamilton was the daughter of Carol Burnett. They had collaborated on Hollywood Arms a play based on Burnett's best-selling memoir, One More Time. The play, directed by Hal Prince, premiered at Chicago's Goodman Theatre before opening on Broadway.

The Carrie Hamilton Theater will also encompass The Carrie Hamilton Young Artists Outreach Program which will embrace and sustain as the Allies in Art partnership with local schools, The Children's Theatre Program, the New Generations Program for at-risk youth, the "Conversations with..." symposia and discussion series, and the annual Director's Lab for emerging artists.

Finally, Carrie's Outreach will establish new programs at the Playhouse to teach, encourage, develop and mentor new playwrights, directors and actors.

Special donor categories have been established. For $2,500 the contributor will have their name included on a donor wall in the lobby, A donation of $5,000 will allow the person to have a seat in the theater named after them or a loved one or for donation of $7,500 or more the donor will received the named seat and also be invited to attend a private reception with Carol Burnett which will take place in Spring 2006. date to be determined .

As one of the great institutions of the American theatre since 1917, the Pasadena Playhouse remains committed to the development and presentation of a culturally diverse variety of theatrical productions at the highest level of artistry.

The institution has long made a commitment to engage diverse audiences, to ensure that live theatre is available to new audiences, to reduce barriers to the theatre, and to sustain the art form through the mentoring of young and emerging artists. To accomplish these goals, the Playhouse currently develops and presents ongoing outreach and educational efforts to schools, students of all ages, teachers, artists, community organizations, persons with disabilities and low-income residents.


HUMANA FESTIVAL ANNOUNCES 30TH ANNIVERSARY OF NEW AMERICAN PLAYS


The highly regarded Humana Festival of New American Plays has announced selections for their 30th anniversary season. The festival takes place March 7-April 8.

Set for staging are;

Six Years by Sharr White. In repertory March 7 - April 1.

Act Like a Lady by Jordan Harrison, In repertory March 7 - April 1.

The Scene by Theresa Rebeck. In repertory March 11 - April 2.

Natural Selection by Eric Coble. In repertory March 16 - April 8.

Hotel Casseopia by Charles L. Mee. Performed by the SITI Company in repertory March 21 - April 2.

Low's Journey: Diary of a Psychotic Rapper. Meditations with the goddess Trilogy, Part One by Rha Goddess. In repertory March 25 - April 2.

Neon Mirage by Liz Duffy Adams, Dan Dietz, Rick Hip-Flores, Julie Jensen, Lisa Kron, Tracey Scott Wilson and Chay Yew. March 25 & 31, April 1.

Plus a bill of three Ten-Minute Plays which have yet to be announced.

The Humana Festival of New American Plays is an annual site of pilgrimage where theatre lovers from around the world converge to get the first look at the future of the American theater.

The festival is a segment of the Tony Award winning Actors Theatre of Louisville which was founded in 1964 and designated in 1974 the State Theatre of Kentucky.



Broadway To Vegas is supported through advertising and donations. Priority consideration is given to interview suggestions, news, press releases, etc from paid supporters. However, no paid supporters control, alter, edit, or in any way manipulate the content of this site. Your donation is appreciated. We accept PAYPAL. Thank you for your interest.


THE ANNUAL PETER PAN CUP


The annual Peter Pan's cup has been taking place every year since 1864, and is so called because J.M. Barrie was one of its patrons.

While children all across London are eagerly waiting to unwrap their presents, the members of the Serpentine Swimming Club who have met in London's Hyde Park, winter and summer since 1864 are preparing, some decked out in Santa hats, to swim their traditional 100 yards annual Christmas day swim. The Serpentine Swimming Club is one of the oldest swimming clubs in the world, and the first race was won by H.Coulter. He splashed home to win a gold medal, which became customary to award to the winner. This changed in 1904 when Sir James Barrie, the novelist, immortalized the race by presenting the first "Peter Pan Cup"; like the boy that never grew up, the race has taken on a similarly legendary appeal.

The race is only open to members and is raced on a handicap system. For anyone foolish enough to plunge into the icy Serpentine waters, with its temperature usually below 40 degrees in the winter, without acclimatization over several months, the shock could prove fatal! As one New Year's reveler found to his cost. They dive in December 25 on the south bank of the lake close to the Serpentine Café in London.


SPREADING THE WORD


DALLAS COWBOYS CHEERLEADERS USO Holiday Tour in Korea began December 15 and continues through December 26.

FOREVER PLAID the Las Vegas cast signs copies of their Las Vegas original cast CD - the next best thing to seeing their performance at the Gold Coast Hotel.

The new release was recorded by DRG Records on June 22, 2005, and features the Las Vegas cast of Forever Plaid: J. Gregory Davis, Bruce C. Ewing, Douglas Frank, Mark Perkins, and Dale Sandish. It covers original material from the production with both studio and live contributions from a variety of props used in the show.

The new cast album of Forever Plaid is produced by Hugh Fordin, president of DRG Records, Inc. engineering by Cynthia Daniels, musical supervision by David Snyder, pianist and musical direction by David Kanscar, bass by Ken Seiffert.

The signing takes place Monday, December 19, at ReJavaNate Coffee Lounge, a shop owned by two of the cast members.


OTHER PEOPLE'S MONEY


THE WILLIAM INGE CENTER FOR THE ARTS has received notice of a $13,000 grant from the National Endowment for the Arts to bring more guest professional artists Independence, Kansas, to help playwrights-in-residence develop new work and conduct free public workshops.

The Inge Center is named for Independence native William Inge, a Pulitzer and Oscar winning writer whose works include Picnic, Bus Stop, Splendor in the Grass, and Come Back, Little Sheba. The Inge Center is supported in part by grants from the Kansas Arts Commission and the National Endowment for the Arts.

THE ORDWAY PRIZE

Ralph Rugoff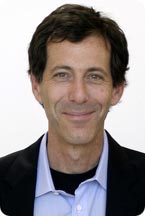 Colombian artist Doris Salcedo and the curator and writer Ralph Rugoff, director of the Wattis Institute of Contemporary Arts at the California College of the Arts, have been named the winners of the inaugural Ordway Prize, awarded by the Penny McCall Foundation. Each received $100,000 making the Ordway one of the most generous international art prizes awarded in the United States. Given biennially, the awards are intended to recognize individuals in midcareer from anywhere in the world who are at least 40, have been working for a minimum of 15 years and who have influenced "future generations."

It is intended as an American counterpart to the Turner Prize in Britain.

The other four finalists, the artists Sam Durant and Senga Nengudi and the curators and arts writers Lynne Cooke, curator of the Dia Art Foundation and David Rimanelli, a freelance writer and critic, received $7,500 each.

The Ordway Prize is named for the philanthropist and art collector Katharine Ordway, the great-great-aunt of Jennifer McSweeney, director of the Penny McCall Foundation.

The foundation is a private organization established in 1987 by Ms. McSweeney's mother, Penny McCall, and dedicated to supporting contemporary artists, arts writers and curators.

The award recipients were revealed December 16 at a special event in New York City.each of whom will receive an unrestricted monetary award of $100,000. The four remaining finalists will each receive awards of $7,500.



JOSEPH AND THE AMAZING TECHNICOLOR DREAMCOAT with Broadway star Patrick Cassidy as Joseph and American Idol's Amy Adams as the Narrator, is a rainbow ride through biblical Egypt on the wings of Andrew Lloyd Webber's uplifting music and the humor and poetry of lyricist Tim Rice.

This irresistible musical about the trials and triumphs of Joseph, Israel's favorite son, paints a picture of betrayal and hardship, prophecy and forgiveness.

Kid's Night on Broadway takes place December 27 at the Barbara B. Mann Performing Arts Center in Fort Myers, Florida.

Pre show party includes refreshments, gift bags for the first 50 children, photo opportunities and a visit by a member of the cast or crew. All those attending are encouraged to wear a "special coat."

Performances December 27 through January 1.

DAME EDNA that outrageous Australian female impersonator Barry Humphries, makes her Las Vegas debut at the Luxor Hotel December 18-31.

Dame Edna Everage is probably the most popular and gifted woman in the world today: housewife, investigative journalist, social anthropologist, talk show host, swami, children's book illustrator, spin doctor, Megastar, and Icon - just ask her and she'll tell you!

Her recent Broadway show, Dame Edna: The Royal Tour received the Tony Award for Live Theatrical Event.

IT'S A WONDERFUL LIFE From the 1947 Lux Radio Theatre Holiday Classic, It's A Wonderful Life. Directed by Stuart Ross. This production has a different celebrity cast each week. From December 19-23 the stars are Markie Post and Larry Mantle. Others in the cast include Andrew Borba, Ivar Brogger, Jenna Cole, Monnette Magrath, Brian McGovern and Harrison White.

Performances at the Pasadena Playhouse in Pasadena, CA.

SHAKESPEARE BEHIND BARS presents The Comedie of Errors by William Shakespeare on December 21, 22, 27 at the Luther Luckett Correctional Complex located between Buckner & LaGrange, KY.

OLIVER! with Adam Donovan as The Artful Dodger and J. Bradley Bowers as Oliver Twist.

A poor orphan boy's simple request for more gruel leads him on an action-filled journey through Victorian London. This Tony Award-winning adaptation of the Dickens' classic, chronicles Oliver's many extraordinary adventures, including joining a gang of apprentice pickpockets. With its engaging plot, colorful characters, and unforgettable songs like Food, Glorious Food, Consider Yourself, and Where is Love?.

Oliver! continues through December 31 at the Olney Theatre in Washington, D.C.

CHRISTMAS FROM THE HEART (one production) features a beautiful nativity scene, a tribute to Christmas around the world and a delightful kids toyshop with Raggedy Ann, Winnie the Pooh and more. Through December 23 at the Dutch Apple Dinner Theater in Lancaster, PA.

CHRISTMAS FROM THE HEART (another production) Join Santa, Mrs. Claus and their two bumbling elves, Snicker and Doodle, as they take a quantum-coaster-ride through time to save Christmas. It's a sleigh full of laughs and good cheer as they go from turn of the century New York City to Gingle Corners in the 1930's, from Swingin' Summer Club in 1940's Chicago to a mod mod 1970's Christmas at home. All told through the warmth of traditional and not-so traditional songs and stories! Through December 31 at the Circa '21 Dinner Theatre in Rock Island, IL.

THE BUTLER DID IT by Tim Kelley. This spoof of English mysteries with a decidedly American flavor finds Miss Maple, a society dowager noted for her imaginative week end parties, awaiting a group of detective writers invited to eerie Ravenswood Manor where they are to assume the personalities of their fictional characters. She's arranged all sorts of scary, amusing incidents. Then a real murder takes place and the guests realize they're all marked for death. When they're not busy tripping over the clues, the zany sleuths trip over one another. January 6 – February 11 at the Long Beach Playhouse in Long Beach, CA.


| | | |
| --- | --- | --- |
| | | |
WHO'S WHERE


DIANNE REEVES top lines the McCarter Theatre in Princeton, NJ on Monday, December 19.

BRIAN SETZER ORCHESTRA on Tuesday, December 20, get the Fox Theatre in Redwood City, CA swinging. On Wednesday the show is at the Jackson Rancheria Casino in Jackson, CA. Thursday finds the guys at the Luther Burbank Center in Santa Rosa, CA and on Friday they keep the beat going at Chumash Casino in Santa Ynez, CA.

CLASSIC KLEZMER I Musici de Montreal & Kleztory with Yuli Turovsky, conductor. Thursday, December 22 at the State Theatre in New Brunswick, N.J.

CLAY AIKEN performs Tuesday, December 20 in Columbia, SC at the Township Auditorium. On Wednesday he is on stage at the Charlotte Bobcats Arena in Charlotte, NC. Thursday finds him in Raleigh, NC at the RBC Center.

GWEN STEFANI center stage Tuesday, December 20 in Orlando at the TD Waterhouse Centre. ON Wednesday she performs at the BankAtlantic Center in Sunrise, Florida.

ANDY WILLIAMS CHRISTMAS SHOW offers holiday cheer Tuesday, December 20 at the Fox Theatre in Saint Louis, MO. On Wednesday they'll be getting into the spirit of the season at the Overture Center for the Arts in Madison, WI. Thursday finds the production in Mount Pleasant, MI at the Soaring Eagle Casino. On Friday the show is at the Star Plaza Theatre in Merrillville, IN.

JOHNNY MATHIS opens a two nighter Wednesday, December 21 at the Las Vegas Hilton.

NEIL DIAMOND in the spotlight Monday, December 18 at the Pepsi Center in Denver, CO. On Wednesday he'll star at The Sports Arena in San Diego.

MANNHEIM STEAMROLLER in a holiday mood Tuesday, December 20 at the Wachovia Center in Philadelphia, PA.

BON JOVI takes to the stage Monday, December 19 at the Continental Airlines Arena in East Rutherford, NJ. After a day off the show begins a two night stand same place, same location.

U2 on Monday, December 19, stars at the Rose Garden Arena in Portland, OR.

TRANS SIBERIAN ORCHESTRA has performances Monday, December 19 in Austin, Texas at the Frank Erwin Center and in New York City at Madison Square Garden. On Wednesday the shows are in Baltimore at the 1st Mariner Arena and in North Little Rock, Arkansas at the Alltel Arena. On Thursday the holiday happenings are in Kansas City at the Kemper Arena and in Washington, DC at the MCI Center. Friday finds the groups in Rochester, NY at the Blue Cross Arena and in Saint Louis, Missouri at the Savvis Center.

THE BEACH BOYS bring their surf's up sounds to The Philharmonic Center For The Arts in Naples, Florida on Monday, December 19.


PIFFLE AND PROFUNDITIES


YOU'D NEVER GUESS IT from watching Tom Cruise jump up and down on Oprah's sofa but, according to Music Theatre International, while in high school he was kept from the wrestling team because of a bad knee, so a teen-age Tom Cruise auditioned and won the role of Nathan Detroit in his Glen Ridge, NJ high school production of Guys And Dolls, and so began his acting career.
















Next Column: December 25, 2005
Copyright: December 18, 2005. All Rights Reserved. Reviews, Interviews, Commentary, Photographs or Graphics from any Broadway To Vegas (TM) columns may not be published, broadcast, rewritten, utilized as leads, or used in any manner without permission, compensation and/or credit.
Link to Main Page
---
Laura Deni


CLICK HERE FOR COMMENT SECTION