! >
Broadway To Vegas
  SHOW REVIEWS    CELEBRITY INTERVIEWS     GOSSIP     NEWS 
| | |
| --- | --- |
| | |
Copyright: December 16, 2001
By: Laura Deni
CLICK HERE FOR COMMENT SECTION

AN ANGEL GETS HIS WINGS
"Teacher says, Every time a bell rings, an angel gets his wings,'" goes the line from the movie classic A Wonderful Life. That line has become a phrase ingrained into holiday tradition. For many this movie means more this year than ever before. Since September 11 a lot of new angels are experimenting with their wings, on this their first holiday as newly commissioned angels.

The inspirational movie starred Donna Reed and Jimmy Stewart as George and Mary Bailey. In the film two of their children were Zuzu, played by six year old Karolyn Grimes, and Jimmy Hawkins who played their son, Tommy.

Fans will be happy to know that the memories of the movie are unsullied. Both of the children grew up into responsible adults.

It was Karolyn as Zuzu who uttered that now immortal angel getting his wings phrase.

Karolyn's childhood film career spanned 16 movies, including playing Bing Crosby's daughter in Blue Skies and the John Wayne classic Rio Grande, in which she played a child who gets kidnapped with other children. Of course she is best remembered for playing the daughter of George and Mary Bailey.


From left to right in the center of the photo are: Donna Reed (Mary) and Jimmy Stewart (George) holding Karolyn Grimes (Zuzu)
In recent years, Karolyn has carried on the spirit of It's a Wonderful Life serving as the film's most active and appealing ambassador, touring the country for screenings and providing inspirational talks, including appearing in Las Vegas as a convention keynote speaker.

Last Friday night she made a short presentation before a charity screening of the movie. Proceeds benefited Parkinson's disease treatment and research at Oregon Health & Science University.

Karolyn has also compiled a book Karolyn's Wonderful Life in the Movies which is a collection of 140 movie photos and personal stories of Karolyn's life as a child actress in the 40's with James Stewart, John Wayne, Donna Reed, Cary Grant, Loretta Young, Bing Crosby and other great movie legends.



KAROLYN GRIMES at a recent book signing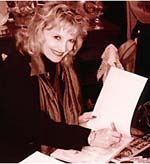 She also serves on the Advisory Board of the Jimmy Stewart Museum in his home town of Indiana, PA. Serving with her is Jimmy Hawkins who played her brother in It's A Wonderful Life. Museum officials laud them for their tireless efforts in behalf of the museum.

Reed and Stewart would be proud of their film son as would all of his other film parents. Jimmy portrayed the son of some of Hollywood's most popular movie stars of the 40's including Spencer Tracy, Katharine Hepburn, Greer Garson, and Lana Turner.

He was then reunited with Reed when he played Shelley Fabares' boyfriend for eight seasons on The Donna Reed Show.



JIMMY HAWKINS

Jimmy is an actor and producer with over 80 motion picture credits. In television, he starred as a regular in The Charlie Ruggles Show, The Annie Oakley Series, The Adventures of Ozzie & Harriet, Petticoat Junction, and Ichabod and Me. He also appeared on Leave It to Beaver, Dennis The Menace, Gidget, Hitchcock Presents, Red Skelton, and Lux Video Theatre. The actor/producer also played Elvis Presley's sidekick in two MGM musicals, Girl Happy and Spinout. As a producer of motion pictures, some of Jimmy's credits include Evel Knievel, The Sachel Paige Story and Disney's Love Leads The Way. He created the Emmy Award winning television special The 50th Anniversary Motown Returns to the Apollo.

Jimmy recently produced the PBS Television special all-star radio version of It's A Wonderful Life. He is also the author of two It's A Wonderful Life books and serves on the Board of Directors of the Donna Reed Foundation for the Performing Arts.


KISSING UNDER THE MISTLETOE

Seeing Mommy kissing Santa Claus under the Mistletoe may have inspired a hit record of the 50s, but it was the Druids that thought up the idea. After all a good kiss can speak volumes.



INGRID BERGMAN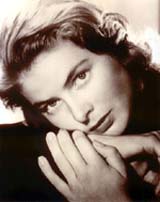 Or, as Ingrid Bergman said "A kiss is a lovely trick designed by nature to stop speech when words become superfluous." Bergman, a Swedish delight, was associated with love and beauty and the Druids associated Mistletoe with their goddess of love and beauty, Frigga.

In a Norse myth Balder, the god of the summer sun, had a dream that he was going to die. His mother, Frigga, was frantic about his dream and said that if he died, everything on Earth would die. To ensure her son's safety, Frigga went to all of the elements -- air, fire, water and earth, as well as to all of the animals and plants - asking them not to kill Balder. It was then assumed that, because of his mother's power, he was immune to harm.

Balder's only enemy, Loki, found a loophole in Frigga's request for her son's safety - Mistletoe. Because Mistletoe grows on the tree it attaches itself to, and therefore has no roots of its own it couldn't be affected by Frigga's request. Loki tipped a dart with mistletoe, and tricked the brother of Balder, Hoder, the blind god of winter, into shooting the arrow that killed Balder.

For three days, the elements put forth every effort to bring Balder back to life, but failed. Finally, the tears that Frigga cried for her dead son changed the red Mistletoe berries to white, raising Balder from the dead. Frigga then reversed Mistletoe's bad reputation, and kissed everyone who walked underneath it out of gratitude for getting her son back.

From that time on, anyone who stood under the Mistletoe would receive only a kiss; no harm could come to him.

An Anglo-Saxon legend of Freya expanded the tale, saying men must kiss any young girl who stood under a sprig of Mistletoe hung from the ceiling. It is believed that an unmarried woman not kissed under the Mistletoe will remain single for another year.Several legends state that a kiss under the Mistletoe, exchanged by a couple in love, is a promise to marry. In some countries, it is a prediction of happiness and longevity.

Another custom required all the Mistletoe in the house to be burned on Twelfth Night, or the couples who kissed under it will never marry.



JANE WYMAN participated in the longest kiss in movie history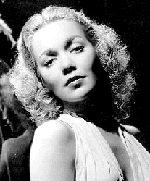 Since 1893 Mistletoe has been the state floral emblem of Oklahoma, and Kotex has launched a new ad campaign based around kissing under the Mistletoe. The mental picture that conjures up isn't the greatest, but no matter the time of the month there are official Mistletoe kissing procedures.

The correct Mistletoe etiquette is for the man to remove one berry when he kisses a woman. When all the berries are gone, there is no more kissing underneath that plant.

While there has been kissing under the Mistletoe in the movies mistletoe has never been required for celluloid smooching.

John C Rice kissed May Irwin in 1896, and became the first couple to be recorded kissing in the film called The Kiss. Thirty years later in 1926, the eponymous hero of the film Don Juan averages one kiss every 53 seconds, amounting to 191 kisses in total, with a variety of senioritas. The longest kiss in films history was between Jane Wyman and Regis Tommey in the 1941 film, You're in the Army Now, about two incompetent door-to-door salesmen who enlist by accident. The flick starred Jimmy Durante, Phil Silvers, Jane Wyman and D. Lewis Seiler The kiss lasted 3 minutes and 5 seconds, or 1/25th of the total running time.



Broadway To Vegas is supported through advertising and donations. Priority consideration is given to interview suggestions, news, press releases, etc from paid supporters. However, no paid supporters control, alter, edit, or in any way manipulate the content of this site. Your donation is appreciated. We accept PAYPAL. Thank you for your interest.


SWEET CHARITY

THE NEW YORK WOMEN'S FOUNDATION SPECIAL 9/11 DISASTER RELIEF FUND benefits from a reading of Truman Capote's A Christmas Memory with Cherry Jones, John Cameron Mitchell, Mark Ruffalo and Molly Shannon reading the holiday classic.

December 16th & 17th. at The Campbell Apartment, located in Grand Central Terminal. Tonight Cherry Jones & Mark Ruffalo take part and tomorrow night Monday, December 17th, Molly Shannon and John Cameron Mitchell do the honors.

These annual readings were begun in 1991 and for three years featured Broadway's best including Christine Baranski, Matthew Broderick, Stockard Channing, Nathan Lane, Mercedes Ruehl, Campbell Scott, Kevin Spacey and Elaine Stritch. After an absence of several years this year marks the reinstatement of that tradition.

Founded in 1987 as a voice for women and a force for change, The New York Women's Foundation is the only public U.S. foundation dedicated solely to low-income women and girls in New York City. The foundation identifies and supports neighborhood programs run by women in their own communities that promote economic self-sufficiency for women and girls. The program has organized a special 9/11 Disaster Relief Fund for non-profits helping low-income women and girls directly affected by the September 11th terrorist attack.

"Many of the low-wage workers in the World Trade Center will suffer loss of a job or were uninsured, others are missing family members or parents who may have been breadwinners, and several nonprofits serving Arab-American girls and women are the targets of bias," said Miriam Buhl, executive director of the Foundation



SWEET SMELL OF SUCCESS

JOHN LITHGOW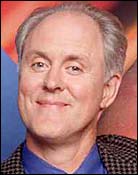 based on the film, is giving off the aroma of serious profits as the hottest ticket for next season.

John Lithgow stars as J.J. Hunsecker, the most powerful gossip columnist in America, who ruins lives and creates stars with a single stroke of his poisonous pen.

Nicholas Hytner directs; Sets by Bob Crowley. The book by John Guare. The score is by Marvin Hamlisch with lyrics by Craig Carnelia. Previews at the Shubert Theatre in Chicago on December 23. The producer is Marty Richards. Performances through January 27 and then the show moves to Broadway.

HOW TO TALK MINNESOTAN: THE HOLIDAY MUSICAL a festive holiday version of Howard Mohr's book, where the gang winterizes and decorates the Lost Walleye Lodge while Ed Humde and his family lead lessons on how to dress - and undress - in Minnesota winters and the joys of ice fishing and jumper cables. Performances at the Plymouth Playhouse in Plymouth, MN through January 20.

THE MUSIC MAN by Meredith Willson opening December 18-29 at the Broward Center for the Performing Arts in Fort Lauderdale, FL.

CATS December 18-23 at the Majestic Theatre in San Antonio, Texas.

THE BEST LITTLE WHOREHOUSE IN TEXAS starring Ann-Margret, celebrated its 250th performance on Dec. 9 in Ft. Myers, FL. The occasion was marked with confetti and cake. The production is on a holiday hiatus and resumes touring in January, coming to the Aladdin Hotel in Las Vegas on April 7.

DIRTY BLONDE by Claudia Shear from the famous Mae West quote: "I made myself platinum, but I was born a dirty blonde." About two lonely New Yorkers who fall in love through their obsession with Mae West.

Dirty Blonde stars Claudia Shear with Tom Riis Farrell, and Bob Stillman.

Directed by James Lapin; scenic design by Douglas Stein.

The play with music is currently in Washington, D.C. at The Eisenhower Theater. With 1,100 seats, the theatre is named after President Dwight D. Eisenhower, who in 1958 signed the bill authorizing the building of the National Cultural Center, which would later be named the Kennedy Center. Performances through January 6, 2002


WHO'S WHERE


JOHN McDANIEL AND JUDY KAYE

Judy, her husband, David Green and her Tony award for featured actress in a musical (1988)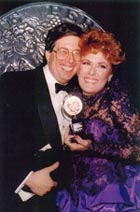 still have their other jobs, but are squeezing in this Home for the Holidays concert event which continues December 21, 22 in St. Louis. The event includes the Saint Louis Symphony Chorus, and the Saint Louis Children's Choirs.

John, of course, is Rosie O'Donnell's sidekick and Kaye is currently starring on Broadway in Mamma Mia!

With a list of credits as long as your arm Kaye won the Tony Award as best featured actress in a musical for her performance as Carlotta in the Broadway production of The Phantom of the Opera. She created the role of Emma Goldman in the Broadway production of Ragtime, after having played it in the Los Angeles production, where she won the Ovation Award for best featured actress in a musical.

As for McDaniel, he's just released his first Christmas CD which also includes his mother and his two English Cocker Spaniels, Hillary and Joanne. A portion of the proceeds from the CD will go to the Robin Hood Relief Fund, established to help victims of the World Trade Center attacks.

John, Judy and the musical gang will be celebrating Christmas, Hanukkah, family and peace in their St. Louis concert.

ANDREA MARCOVICCI has brought her One Life to Live: A Celebration of Gertrude Lawrence show to the Algonquin Hotel's Oak Room, NYC. You can enjoy the show through January 12

BABY JANE DEXTER opened at Arci's Place, NYC last Friday. She alternates with a strong line up including Christine Ebersole who performs tomorrow Monday and then stars in the Arci's Place New Year Eve Gala.

MICHAEL FEINSTEIN December 19 and 20 in Detroit, MI at the Detroit Orchestra Hall.

NEIL DIAMOND entertaining December 19, 21 and 22 in Inglewood, CA at The Forum.

LARRY GATLIN performs on Thursday at the Riverbend Church in Austin, Texas.

THE LETTERMEN can be found on stage Thursday in Windber, PA performing at the Arcadia Center. They have a two nighter Friday and Saturday in the Chrysler Hall in Norfork, VA.

JOHNNY MATHIS center stage December 21 and 22 at the Cerritos Center in Cerritos, CA.

KENNY ROGERS CHRISTMAS FROM THE HEART TOUR brings the joy December 17 to Johnstown, PA for a show in the Cambria Co. War Memorial. On Tuesday the show moves to Elmira, NY at the Coach USA Center. On Wednesday the fun is center stage in Lowell, MA at the Paul E. Tsongas Arena. Thursday the performance is in Wallingford, CT at the Oakdale Theatre and on Friday Rogers opens a two nighter in Westbury, NY at the Westbury Music Fair.

BARRY MANILOW performs Thursday in Vancouver, BC at the Queen Elizabeth Theatre. On Friday Barry begins a two nighter in Seattle, WA at the Paramount Theatre.

GLADYS KNIGHT entertains tonight in Tulsa, OK at the Brady Theatre. Then she returns home to Las Vegas where she will be starring at Bally's Hotel Dec. 29 and 30 with special guest Mark Curry.

ANNE MURRAY tonight performs at the Eastman Theatre in Rochester, NY.

THE 95.7 KISSMAS FREEDOM BASH starring Jewel, Barenaked Ladies, Jessica Simpson and Nikka Costa takes place December 20 in the Pepsi Center, Denver,CO.

FRANK GORSHIN Dec 22 and 23 at the Ramada Express in Laughlin, Nevada.

THE KINGSTON TRIO December 22 and 23 at the Suncoast in Las Vegas.

JUDY COLLINS is center stage Tuesday at the F.M. Kirby Center in Wilkes-Barre, PA. On Thursday she performs in Troy, N.Y. at the Savings Bank Music Hall and on Friday she is in Midland, MI at the Center for the Arts.

GEORGE WINSTON performs with the Minnesota Orchestra tomorrow in Minneapolis. On Wednesday the performance takes place in the Park-Staiger Concert Hall in Evanston, IL. On Saturday he can be enjoyed in New York City at Alice Tully Hall.

BLOSSOM DEARIE through the month of January performing at Danny's Skylight Room Cabaret in NYC.



BLOSSOM DEARIE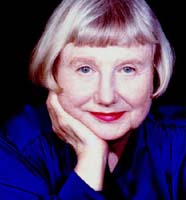 Verve has reissued Blossom Dearie sings Comden and Green. Considered a musicians musician she is admired for her piano playing, her comedic ability and for her ability "to do a romantic song right."

Born April 28 1928, in East Durham, New York, USA she is a singer, pianist and songwriter, with a "wispy, little-girlish" voice. Regarded as one of the great supper club singers, her father was of Scottish and Irish descent; her mother emigrated from Oslo, Norway. Dearie is said to have been given her unusual first name after a neighbor brought peach blossoms to her house on the day she was born.

In 1985 she was the first recipient of the Mabel Mercer Foundation Award, which is presented annually to an outstanding supper-club performer.


PIFFLE AND PROFUNDITIES

RITA RUDNER is a delightful Las Vegas resident who makes the folks laugh performing at New York-New York. She penned a Christmas poem which is an inventive way to sneak in a plug for her book and Hollywood Squares

Merry everything to you all
And lots of stuff like that.
May you eat and drink for days
And may you never look too fat.

Christmas in Las Vegas
Is no big wup.
We look at the tree and say,
"Wow! It doesn't light up!"

My book Tickled Pink
Is doing really nifty.
(In fact, Amazon dot com has it on sale
For seventeen fifty.)

A book makes a great Christmas gift,
Let me just say.
You can read it yourself first
Before you give it away.

I'll be in England in January
Peddling my wares
But from Jan. fourteenth to eighteenth
I'll be on Hollywood Squares.

A happy and a healthy
And a red, white and blue.
Here's to a happy New Year
For your family and you.

DON RICKLES whom the Stardust Hotel refers to as "our favorite Grinch" stayed in character when he posed for the greeting card sent out by the Las Vegas resort.

Mr. Warmth is taking some time off to buy his pet rat holiday presents.

Then he opens January 20 at the Maxwell C. King Center in Melbourne, Florida. The barbed tongue wonder returns to the Stardust Hotel in March but not before he insults the happy crowds at John Ascuaga's Nugget in Sparks, Nevada February 15-17.
















Next Column: December 23 2001
Copyright: December 16 2001. All Rights Reserved. Reviews, Interviews, Commentary, Photographs or Graphics from any Broadway To Vegas (TM) columns may not be published, broadcast, rewritten, utilized as leads, or used in any manner without permission, compensation and/or credit.
Link to Main Page
---
Laura Deni


CLICK HERE FOR COMMENT SECTION