! >
Broadway To Vegas
  
 SHOW REVIEWS CELEBRITY INTERVIEWS GOSSIP NEWS

| | |
| --- | --- |
| | |
MORE DRAMA FOR HAMLET AS ACTOR DAVID TENNANT UNDERGOES SURGERY - - THEATRICAL MASKS STOPPED AT CUSTOMS - - BALTIMORE OPERA COMPANY FILES FOR CHAPTER 11 - - FIRST AMERICAN REVIVAL OF LEONARD BERNSTEIN'S PETER PAN - - WEST SIDE STORY HAS PRE-BROADWAY STOP IN WASHINGTON - - MARLENE DUMAS: MEASURING YOUR OWN GRAVE - - FATHER JOSEPH KELLY THE ACTOR'S PRIEST GETS HEAVENLY GIG - - ELVIS PRESLEY'S JET AND PAMELA ANDERSON'S TRAILER WITH STRIPPER POLE UP FOR AUCTION - - DONATE . . . Scroll Down


DOES NATIONAL SECURITY HINGE ON IMPORT PAPERWORK? THEATRICAL OPERA MASKS RAISE A RED FLAG
Barbara Walters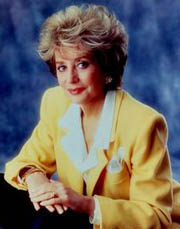 Twice before I have had the alteration of one word - one word - almost destroy my life. The first time was eons ago. I covered a New York City speaking engagement of Barbara Walters. It was a pleasant enough speech with Walters addressing a number of topics including the often parodied - What kind of a tree would you like to be? Walters stated "The press took all that and took it out of context and twisted it all around."

She indicated - "I admire Cher," continuing on and then concluding her Cher remarks with - "She's worked hard and doesn't owe anything or offer any apologies for anything. I like and admire that."

Walters then divulged "Margaret Thatcher is a hero of mine." Among other thing the famed newswoman stressed was the importance of motherhood to her.

I hand transcribed the copy from my tape recorder while on a plane and filed it by fax in my own handwriting, a copy which I still possess. An editor, without my knowledge or permission, deliberately added one word, which totally changed the meaning of a very important statement. The results were and still remain cataclysmic, even involving threats regarding my son. That becomes an attention getter. Ask any mother what extremes they would take to protect their child.

The second time one word caused an event was in 1994. I delivered a radio review in which I gave a rapturous critique on the performance of Audra McDonald, the multi Tony-award winner, in a revival of Carousel, but criticized the marketing wisdom of keeping the color-blind casting a secret.

A person took a tape of the radio broadcast, deliberately edited out one word, which then sounded like I had made a bigoted report about Ms. McDonald and mailed the tape to various people. After the initial hoo-rah, show biz insiders guessed who might have made that vicious tape edit, considered the source and we all moved on.

Now, there is another one word problem - that word is make-up. This one may affect everybody since it shows how import security is handled. Hopefully, nothing important has been transpiring in Los Angeles that involves national security, because too much attention has been trained on me this past week and that red flag raising word - make-up.

Product recalls are a common place occurrence. Perhaps spearheaded by a litigious society, it is never-the-less comforting to know that manufacturers will order a product pull if they fear a customer's safety is a concern. Imports which have proved to be questionable have also caused bare shelves.

Mattel Inc. and other toy makers recalled millions of Chinese-made toys when it was determined they were contaminated with lead paint. Pet food made from Chinese grain was found to be laced with melamine, a chemical that made the food appear to have high protein levels, and sickened or killed thousands of cats and dogs.

Trader Joe's grocery chain took some of its Chinese food off the menu declaring they were responding to customer concerns after a string of discoveries of tainted goods from that country.

An important issue is not that they were pulled from the shelves, but that all of these products managed to get into American in the first place - pass the shipping clerks, the customs agents, the FDA and Fish and Wildlife.

A box sent to me as a Christmas present is being held in custody in Los Angeles by beleaguered shipping firm DHL for US Customs, the FDA, Fish and Wildlife and perhaps even the Tooth Fairy and The Easter Bunny. Authorities are calling me at home at night - all because of tourist souvenir quality, miniature, painted Chinese Opera Masks.

Who determines whether a shipment will be stopped is not customs agents but shipping clerks. The one in this case - DHL - a company we'll speculate has more GED than Ph.D holders on the payroll. On November 10, 2008 Deutsche Post announced it would cut 9,500 jobs at its DHL Express operations in the United States. Chief Executive Officer Frank Appel said DHL's domestic air and ground business in the United States would be closed effective Jan. 30.

The safety bar for what American citizens can possess or purchase apparently is at the level of how paperwork is written. Send something and you're instructed to press down hard when filling out the custom's declaration, because multiple copies are being made. Those copies go to various places, including the destination point where they are perused before the box even arrives. Boxes aren't inspected upon entering the country per se. What determines if a shipment will be stopped is the paperwork. While a plane is in flight, shipping clerks go over the customs paperwork where the shipper is suppose to list "Detailed Description of Contents."

Export/import companies (and criminals) know how to fill out paperwork so that no words are used that cause a red flag. In my case, the person shipping me a box wrote the contents as follows; 'pearl necklace, silk scarf, pajamas, The Art of Facial Make-Up Beijing Opera.'

It's the word make-up that sent shock-waves reverberating into my telephone, which rang at 8:45 p.m. A man who identified himself as a nighttime shipping clerk from DHL informed me that a box containing make-up was being sent to me, but before the box could be delivered, approval was needed from the FDA. The taped conversation unfolded thusly:

"There is no make-up in that box," said I.

"We don't know that," replied the man. "The box isn't here yet, and the paperwork says The Art of Facial Make-Up and then something about opera. We have to send the box to the FDA because the FDA controls make-up"

"It doesn't say make-up. You said it says - The Art of Facial Make-up, which sounds like a book title."

"The word make-up is there. Make-up is something you put on your skin. We have to stop anything that is eaten or you put on your body, or you use to put things on that you eat. We stop make-up, microwaves, dishes, food."

"There is no make-up in that box. No food, no dishes, no microwave," I responded wondering to myself - why then do so many products have to be pulled after people and pets get ill?

"We don't know that there isn't make-up in the box. The FDA has to decide that."

"Why don't you just open the box?"

"It's not here, yet. It's in the plane flying here."

"There is no make-up. It must be some sort of an instruction book or pictures about make-up used in the famous Chinese operas."

"We don't know that. It says make up."

You said it reads The Art of Make-Up..."

No other item was discussed.

DHL accepted the package for shipping in the first place and approved the customs form. Why then did DHL red flag the box?

Next morning a taped conversation with a female DHL customer support supervisor went like this;

"It (box) was flagged by US Customs for a formal entry. They do want some additional information. I have a copy of the shipper's invoice in front of me stating a pearl necklace, so that is the first thing on the invoice. So we need to know if it is fake pearls, fresh water pearls, salt water pearls. With pearls Fish and Wild Life comes into play. Pearls are governed by Fish and Wildlife. The Art of Facial Make-Up Beijing Opera...."

"I E-mailed the person who sent it," I interrupted, "and the reply is this - 'There is a small box of 30 or so little theatre masks, somehow that got translated badly into make up, is my only guess.'"

"Now is it a book or individual masks," continued a supervisor for DHL.

"Painted faces on tiny masks. There is zero make-up in that box," I insisted.

"Keep in mind this box was stopped by US Customs," she sternly stated.

"No, it was not," I snapped back. "When the man called me last night he identified himself as the night shipping clerk for DHL, which is going out of business in American and maybe things like this are why. The person that flagged this box for stoppage was not customs, but a night shipping clerk. The box hadn't even arrived. He did not identify himself as customs or having anything to do with imports. He said he was the night shipping clerk."

"Well I am going to go through each item with you to see what is needed. What are the masks made of? Do you know?"

"I have some here. It's like educational material. The box doesn't say what they are made of. A combination of paper... maybe some Plaster of Paris is my definition. They are sold in tourist places all over. I'm looking at a box of them now. It's the kind of junk that tourists buy on street corners. The box I have is of four masks hooked to cardboard. Each mask has a different design denoting theater mood expressions. I already have a box of four, and apparently what is being sent is a box of 30. It's the kind of thing you'd pass out to third graders. I don't think tourist stuff says what it is made from."

"Now, the sleep wear and the silk scarf. Do you know, it is 100 percent silk?"

"From China, I would guess - yes. Again, that is a guess. This box is a combination birthday and Christmas present. The birthday was in September. I didn't know what was in the box. I do now. I didn't buy any of the items and you are asking me to identify something I haven't seen and didn't purchase."

"Do you know what the sleep wear is made of?

"No, I do not."

"Do you know if the sleepwear is for a woman?"

"Yes"

"They want the gender."

"Me, female."

"You don't know the fabric?"

"No. I'd guess cotton, not silk. It's probably heavy, or quilted - that's a guess. In China, they don't have heating and people have indoor coats and then outdoor coats. I was told about this because I was asked about size. This was two pieces, warm, the type of indoor outfit that people in China wear around the house to keep warm. I don't know if you'd sleep in this or not."

"Do you know the manufacturer of the silk and the sleep wear and did they get it at a local market?"

"They would have bought it at a local market, not directly from a manufacturer."

"Let me get these description to my Los Angeles airport facility, so they can go ahead and make the entry. We need this additional information, so we classify each item to US Customs. So, we'll get the information to customs."

"Why doesn't customs just open the box?"

"Well, after reading our report, then - if they ask DHL to stage it for an exam - they will. As of right now, customs doesn't have the box, so they have not made that request. We (DHL) flagged it and are holding everything, in case customs or the FDA or Fish and Wildlife want the box."

Merry Christmas.


GET WELL TO.....


Actor David Tennant who underwent surgery on Thursday for a prolapsed disc and will not be able to return to his starring role in Hamlet before Christmas, the Royal Shakespeare Company said.



David Tennant with the skull of Andre Tchaikowsky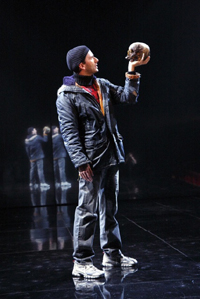 This is the latest headline grabber from a production that has undergone more drama than the play. Hamlet first drew attention with the announcement that The Doctor Who star would headline at the RSC. The production did sell-out business for the RSC in Stratford-upon-Avon, with a move slated for the London West End Novello Theatre run by Delfont Mackintosh Theatres (DMT). Then the popular production became the target of ticket counterfeiters - a first for the Royal Shakespeare Company.

Between the Stratford to London move Tennant disclosed that the skull he had been using was actually the real skull of concert pianist and Holocaust survivor Andre Tchaikowsky. ( See Broadway To Vegas column of November 30, 2008 ) Publicity surged and the RSC feared the real skull would now be too much of a distraction. The cranium was replaced by it's plastic understudy. ( See Broadway To Vegas column of December 7, 2008 ) That spawned another round of news interest.

Now Tennant has been replaced by his unknown understudy - Edward Bennett. In that star making event Bennett, who normally plays Laertes in the production, stepped into the role on Monday night and received a standing ovation. The same favorable response took the place the following night which was press night. The production officially opened on Wednesday.

Tennant is quoted as being "gutted" after being forced to pull out of the play.

"It is hugely disappointing for me to have to miss these performances. My back problem has progressed to the point where it is impossible for me to carry on without surgery. I want to get back on stage as quickly as possible and I am very grateful to Ed who has courageously got to grips with the role but in a much shorter time. It's a fantastic achievement."

The RSC and Delfont Mackintosh Theatres will not be issuing refunds because, in accordance with their long-standing production refund policy, the company has a fully rehearsed understudy and performances will continue as scheduled. The company will offer exchanges, subject to availability.



Broadway To Vegas is supported through advertising and donations. Priority consideration is given to interview suggestions, news, press releases, etc from paid supporters. However, no paid supporters control, alter, edit, or in any way manipulate the content of this site. Your donation is appreciated. We accept PAYPAL. Thank you for your interest.


ART AND ABOUT


NOTED SCULPTOR/PAINTER CHARLES McGEE

Noah's Ark: Genesis. 1984. Enamel and mixed media on masonite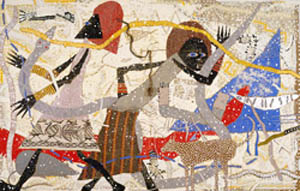 turns 84 years young on December 15. He received an early birthday present last week when the Michigan-based Kresge Foundation announced that McGee is being honored with its first Eminent Artist Award, a new initiative from The Kresge Foundation administered by the College for Creative Studies (CCS). The $50,000 award recognizes the longstanding and renowned contribution that McGee has made to the visual arts and to the Metropolitan Detroit arts community throughout his career. a new annual $50,000 prize designed to recognize a local artist for longstanding contributions to Detroit.

Over the past six decades, McGee, has had a distinguished career that includes hundreds of exhibitions in the United States and abroad as well as many important contributions to Detroit's cultural and educational community. His paintings, assemblages and sculptures are in prestigious national and international collections, and are permanently installed at local institutions including the Detroit Institute of Arts and the Charles H. Wright Museum of African American History. McGee is a mentor, teacher, and community arts advocate, founding the Charles McGee School of Art, Gallery 7, and the Contemporary Art Institute of Detroit (CAID). This is a pioneering cooperative space in Detroit, the first in the city to show black and white artists side-by-side. McGee taught for 18 years at Eastern Michigan University and still teaches one day a week at the Birmingham Bloomfield Art Center.



Spectral Rhythms. Early 1970s. Acrylic on canvas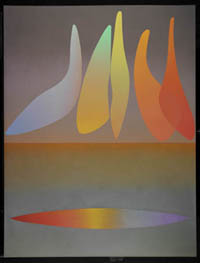 Educated at the Detroit Society of Arts and Crafts (now the Center for Creative Studies), 1947-57; Escuela Massana, 1968; Barcelona School of Graphics, 1968.

His career includes; working as a factory laborer, Detroit, MI, 1950s; was cartographer for the government; emerged as artist, late 1950s; began creating highly acclaimed charcoal drawings of black urban life, late 1950s; shifted creative efforts to minimalist sculptures with mixed media and other avant-garde works, 1970s; began his Noah's Ark series, 1980s. Exhibitions: Brooklyn Museum, 1969; Columbia University, 1969; La Jolla Museum of Art, La Jolla, CA, 1970; Whitney Museum, New York, NY, 1971; State Armory, Wilmington, DE, 1971; University of Iowa, 1971-1972; Detroit Focus Gallery, 1989; Detroit Institute of Arts; Biannual Pennsylvania Academy of Fine Arts Show; Butler Institute of American Art; Five Main Galleries of Detroit Show; Flint Museum, Flint, MI; Atlanta University; Howard University (one-man show); Wayne State University; Detroit Artists Market; Philadelphia Civil Center Museum; University of California; Nordness Galleries, New York, NY.

"Charles McGee exemplifies what it means to be eminent and what it means to be a Detroiter," says Rip Rapson, president of the Kresge Foundation. "He is an artist of international renown who in his life and his work is energetic, passionate, always probing and eager to reinvent. It is fitting that he be named the first Kresge Eminent Artist."

The Kresge Foundation: The Kresge Foundation is a $3.5 billion private, national foundation, based in Troy, Michigan, that seeks to influence the quality of life for future generations through its support of nonprofit organizations in six fields: health, the environment, arts and culture, education, human services and community development. Kresge Arts in Detroit, which comprises the Kresge Eminent Artist Award, Kresge Artist Fellowships and Kresge Arts Support, represents one of five strategic objectives set forth in the foundation's Detroit Program, a comprehensive community-development effort to strengthen the long-term economic, social and cultural fabric of the city and surrounding region.

MARLENE DUMAS: MEASURING YOUR OWN GRAVE an exhibition of the work of the acclaimed painter, the first of its scale to be mounted in the United States, is organized by The Museum of Contemporary Art, Los Angeles, in association with The Museum of Modern Art in New York City.

The exhibition includes approximately seventy paintings and thirty-five drawings, providing a comprehensive examination of the work of one of the most thought-provoking and fascinating artists working today.

The exhibition opens with Dumas's earliest mature works from the late 1970s. While loosely chronological, it also reflects Dumas's tendency to work in series, with key paintings grouped together. Through her focus on the human figure, Dumas merges themes of race, sexuality, and social identity with personal experience and art-historical antecedents to create a unique perspective on important and controversial issues of the day.

The exhibition provides an opportunity to trace these themes over the course of the artist's career, and also provides access to paintings and drawings of extraordinary technical quality.

Marlene Dumas: Measuring Your Own Grave is organized by The Museum of Contemporary Art, Los Angeles, in association with The Museum of Modern Art, New York December 14, 2008–February 16, 2009 at The Museum of Modern Art, NYC.




SWEET CHARITY


MT. WASHINGTON PEDIATRIC HOSPITAL which provides specialized inpatient and outpatient rehabilitation services for medical fragile children and for children with congential and acquired disabilities, benefits from a CD Release Concert at the Recher Theatre in Towson, MD, taking place this afternoon, December 14th.

The CD is titled Christmas Eve and the star is jazz man Slim Man - who gets rave reviews from Rolling Stone. He is joined on the 11 track effort by Antonia Bennett - daughter of Tony - who duets with Slim Man on Baby, It's Cold Outside. In this unusual twist, Antonia sings the part usually sung by the man and Skin Man covers the part usually sung by the woman.

Guitarist Marc Antoine makes himself known not only on Baby, It's cold Outside but also Jingle Bells; Rudolph the Red Nosed Reindeer and Oh Christmas Tree.

A new number The Gift (A Soldier's Christmas) was penned by Slim Man. "This past summer, in the middle of recording the Christmas Eve CD, I did a little tour of California. After a show in San Diego, a lovely young lady came up to me and told me that her Slim Man CDs had helped her get through her tours of Iraq. Turns out, she's a Colonel in the Marine Corps, and I must admit, I was really flattered. And then I started thinking.. .What would it be like to be involved with someone who was away at war for Christmas? She inspired me to write this song. Dedicated to her, and to all who serve our country," the musician who did a stint as a songwriter at Motown explained.

This afternoon event is "a benefit for Mt. Washington Pediatric Hospital, and portions of the proceeds go to that wonderful hospital where I used to volunteer. And feel free to bring toys or clothes or books for the kids," says Slim Man. "It's an all ages show, so bring the kids. Bring Grandma! There will be seating. We'll do some Christmas songs, and some regular ol' Slim Songs. And we'll bring some Christmas Eve CDs.


OTHER PEOPLE'S MONEY


ELVIS PRESLEY'S PLANE UP FOR AUCTION

Elvis Presley's plane expected to bring top bid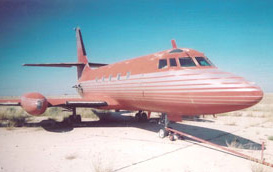 a 1962 Lockheed Jetstar formerly owned by Elvis Presley will go up for bidding in Las Vegas during the 35th annual Las Vegas Collector Car Auction on Dec. 19 and 20.

Tthe event takes place at the South Point Hotel and Casino, with Elvis' plane being featured alongside two high-end automobiles owned by Wayne Newton - a 1982 Mercedes-Benz and a 2001 Jaguar XK8 convertible billed as "2001 Jaguar XK8 two door convertible, Wayne Newton's personal car. Very low mileage of 5,036. Fully loaded with options."

Pamela Anderson's LoveStream Trailer Lounge is also on the auction block.



Pamela Anderson's Love Stream has Pole and Disco ball.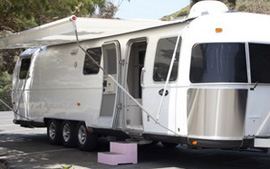 That is described as "Pamela Anderson's 2001 Playboy Airstream. This was a gift from Hugh Heffner to Pamela Anderson. Fully loaded with features such as: Pole and Disco Ball."

As to that jet owned by Swivel Hips, the Lockheed Jetstar JT 12-5 is the last jet that Elvis owned. The King owned only three jets, in his lifetime - the other two are in the Graceland Museum. The 1962 jet, which has never been restored, is expected to generate a top bid between $700,000 and $2 million. The plane has spent the last 20 years being stored in Roswell, N.M., where prospective bidders got a sneak peek yesterday and today.

BALTIMORE OPERA COMPANY filed for Chapter 11 bankruptcy protection on Tuesday citing falling ticket sales and donation. In a statement the company's board said it was pursuing steps "to preserve one of the region's most significant cultural institutions."

On Thursday, the board named M. Kevin Wixted, a financial consultant who served as interim chief financial officer of the Baltimore Symphony in 2007, as the opera company's general manager.

"We are committed to going forward," said Deborah Goetz, a company spokeswoman. "This is a reorganization." The board did not "vote to go to Chapter 7 and dissolve the company."

The 58-year-old company also dissolved its contracts for its two remaining productions of the season, Porgy and Bess and The Barber of Seville, and released its singers from their contracts, but plans to continue fund-raising.

The American Guild of Musical Artists, the union that represents opera singers, issued a statement regretting that the company had "chosen to cancel its spring season," and stating that it "will pursue every available legal option to ensure that its members receive the greatest degree of protection from Bankruptcy Court."

In October, The Baltimore Sun reported, a shortfall of more than $200,000 in ticket sales for the company's season-opening production of Aida which reached only 50 percent of its ticket goals and reported the paper wrote that "last month a board member had to guarantee performers' salaries for a production of Norma." That production made 92 percent of what were called "modern ticket projection." Reports stress that Baltimore is noy thr only opera company suffering in the current economic climate. Opera Pacific, a 23-year-old troupe in Santa Ana, California, suspended operations in November and put its facilities up for sale.

On November 4 Robert C. Jones, President & CEO of the company announced that "Opera Pacific's Board of Directors has cancelled the remainder of its 2008-9 Season. This action has resulted in a substantial reduction in staff. Due to the downturn in contributions to the organization that is a direct reflection of the challenging financial times the world is facing, Opera Pacific is forced to cancel The Grapes of Wrath January 21, 25, 29 and 31, 2009, and Salome March 21, 25, 29 and 31.

Jones said, "We could not responsibly project raising the amount of money needed to fully fund the remaining operas for this season. Most people don't realize how much the presentation of grand opera depends on private donations. A full 60 percent of our operating budget comes from the generosity of our donors. With the current state of the economy, many of our large donors were less able to support us at the levels they have over the past few years."

Jones continued, "Our building, almost 20,000 square feet of office, rehearsal, shop and storage space has been listed for sale in an attempt to generate cash flow. The building has not yet sold, and therefore we have lost the race with time."


WARNING: KISSING CAN BE HAZARDOUS TO YOUR HEALTH


Enjoying some smooching under the mistletoe? Looking forward to that New Year's Eve kiss? Careful - a woman in China became deaf after her boyfriend kissed her.

Doctors seem to think he was sucking too hard.

Earlier in the week, China Daily carried a story taken from the local Guangzhou Daily newspaper that a 20-something girl from Zhuhai city in Guangdong province was treated by hospital doctors after completely losing the hearing in her left ear.

Wags started calling it The Kiss of Deaf.

"The kiss reduced the pressure in the mouth, pulled the eardrum out and caused the breakdown of the ear," the treating doctor, surnamed Li, was quoted as saying, adding the woman's hearing would likely recover in about two months.

Immediately Chinese newspapers started to dispense kissing safety advice.

While kissing is normally very safe, doctors urge people to proceed with caution, the China Daily reported.

"A strong kiss may cause an imbalance in air pressure between the two inner ears and lead to a broken ear drum," said the English-language Shanghai Daily.

Andrew McCombe, consultant ENT surgeon at Frimley park hospital and spokesman for ENT UK, has been quoted in newspapers saying "it was likely that if the woman's ear drum had been burst by kissing, she was either already suffering from an infection or had some previous weakening."

"If you had normal ear drums you would need to be kissing like a Dyson hoover," says Mr McCombe.

WELCOME YULE Chicago Symphony Center's ever-popular annual concerts run for eight performances from Sunday, December 14, to Tuesday, December 23. Now in its 14th year, Welcome Yule! has become one of Chicago's favorite seasonal traditions and audiences can expect to be swept into the holiday spirit as members of the Chicago Symphony Orchestra and Chorus, along with special guests, ring in the season with a musical extravaganza.

This year, Chicagoans will meet Mrs. Claus, who wants to surprise her husband, Santa Claus, with an extraordinary musical gift. But for this special gift, she needs help from the Chicago Symphony Orchestra and Chorus. Along the way, the audience will hear Yuletide classics such as We Wish You a Merry Christmas and Hark! The Herald Angels Sing and the annual reprise of Orchestra Hall's very own Christmas song, Christmas in Chicago. The famous, dazzling herald trumpets introduced in 2006 will make a special return appearance, along with more brass surprises, including custom-built, unusual trumpets of all sizes.

Other highlights this year include the always-popular audience sing-along of favorite carols, plus a special centennial tribute to Leroy Anderson with a medley including The Syncopated Clock; The Typewriter; Bugler's Holiday and his holiday classic Sleigh Ride. Along with the Orchestra and Chorus, Welcome Yule! creator and conductor Duain Wolfe will be joined by the Dance Ensemble and the Children's Ensemble in a festively decorated Orchestra Hall.

Before each concert and during intermission, local community and school choirs will perform holiday carols throughout the lobby spaces of Symphony Center.

PETER PAN the first American revival of Leonard Bernstein's Peter Pan. Book by J.M. Barrie, Music and Lyrics by Leonard Bernstein. Directed by Albert Ihde. Musical Director Richard Weiss.

Alexander Frey conducts a live orchestra playing the songs and music Bernstein wrote for the Broadway hit that premiered in 1950 starring Boris Karloff and Jean Arthur. The Santa Barbara Theater production of J.M. Barrie's classic includes two songs that were not used on Broadway.

"Our quest to unearth the rights took a year-and-a-half and a trip to London," explains SBT managing director Ellen Pasternack. "In 2005, I discovered that the Bernstein estate had just released the 'lost' Peter Pan score, which hadn't been available for over 50 years, on CD. When renowned conductor Alexander Frey, who worked with the Bernstein Office on the arrangement for the CD, heard that SBT had secured the rights to stage this Peter Pan, he called from Berlin to ask if he could conduct the show. It didn't take us long to say 'Yes!' "

She adds, "This is the first fully staged revival of Bernstein's Peter Pan in the United States, and a major artistic coup for the Santa Barbara Theatre. We're thrilled to present this beautiful and joyous play as our gift for the December holidays."

Bernstein's Peter Pan features the original story with Peter, the flying Darling children, Captain Hook, Tinkerbell, pirates, Indians, lost boys, mermaids - and one very large crocodile. Flying by Foy, professional AEA actors and custom-built sets and costumes complete the picture at the Lobero Theatre.

The SBT production stars Robert Yacko (Captain Hook), Carolyn Hennesy (Mrs. Darling), Corina Boettger (Peter Pan) and Sarah Bierstock (Wendy). Also in the cast are Frank Artusio, Deborah Bertling, Chet Carlin, Ryan Dalforno, Trevor Dow, Channing Fisher, Margaret Gobbell, Max Gobbell, Miller James, Steve Jones, David King, Angelica Lawrence, Jordan Lemmond, Olivia Le Sage, Aaron Linker, Tessa Miller, Malcolm McCarthy, Nolen McCarthy, Hannah Lee Robinson, Avery Sorenson, Talya Steinberg, Matt Tavianini, and Sarina Charlotte Wasserman.

Leonard Bernstein (1918-1990) was perhaps the most influential figure in classical music in the last half of the twentieth century. Composer, conductor, author, lecturer and media personality, Mr. Bernstein is renowned for his work in classical music, ballet and film, as well as for musical theater works such as West Side Story, Candide and On the Town.

Previews, December 17 & 18, with a Gala Opening Night Party on Friday, December 19. Performances continue throug December 28 at the Lobero Theatre in Santa Barbara, CA.

FOOTLOOSE written by Dean Pitchford. Directed by Gary John La Rosa.

When Ren and his mother move from Chicago to a small farming town, Ren is prepared for the inevitable adjustment period at his new high school. What he isn't prepared for are the rigorous local laws, including a ban on dancing. The ban is the brainchild of a preacher determined to exercise the control over the town youth that he cannot command in his own home. When the reverend's rebellious daughter sets her cap for Ren, her roughneck boy friend tries to sabotage Ren's reputation, with many of the locals eager to believe the worst about the new kid. To the rockin' rhythm of its Oscar-nominated top 40 score (the soundtrack album reached number one on the Billboard charts and has sold over 15 million copies!) to which new, dynamic songs have been added, Footloose celebrates the wisdom of listening to young people, guiding them with a warm heart and an open mind.

Chris Saunders is the choreographer. JR McAlexander serves as Music Supervisor. Set design by Evan Adamson. Lighting design by Russell A. Thompson. Costume design by John P. White.

Footloose steps out for its 10th Anniversary Tour, stopping first for a one night gig Tuesday, December 16, at the Pullo Family Performing Arts Center at Penn State in York, PA. The tour continues through May, 2008 with it's final stop at John Ascuaga's Nugget in Sparks, NV.

ROBIN HOOD- THE PANTOMIME ADVENTURE starring John Barrowman is a new and exciting modern pantomime with all the traditional elements of the story - Robin and his extraordinary band of Merry Men fighting the wicked Sheriff of Nottingham; the magic and mystery of Cassandra the Sorceress with amazing illusions and the 'wow' factor of this year's show, Titan - a giant robot. A sight that would frighten Captain Jack but will amaze panto audiences!

Each year Birmingham pantomime delivers different elements guaranteed to surprise and entertain. This year the theatre is transported from Sherwood Forest to Camelot to The Knights of the Round Table and the famous magic sword, Excalibur, and a full ice spectacular in the Ice Forest with 'Dancing on Ice' skaters from Russia.

With lots of action, fights, hit songs, adventure and of course an abundance of great comedy.

Friday, December 19 - Sunday, February 1, 2009 at Birmingham Hippodrome in Birmingham, England.

WEST SIDE STORY by two-time Tony Award winner Arthur Laurents wrote the book and multiple Tony and Grammy Award winners Leonard Bernstein who penned the music for Stephen Sondheim's lyrics. Directed by Laurents.

This production, with an onstage cast of 37 and 30 musicians in the orchestra pit, will introduce the unprecedented element of selectively weaving Spanish throughout both the book and songs. The original Jerome Robbins choreography will be restaged by Tony Award nominee Joey McKneely (The Boy from Oz, The Life). Heading the cast is Matt Cavenaugh as Tony, Karen Olivo as Anita, Cody Green as Riff and George Akram as Bernardo. Twenty-one-year-old Argentinean actress Josefina Scaglione will make her Broadway debut as Maria.

The production will also feature Steve Bassett as Lt. Schrank, Kyle Brenn as Boy Soprano, Joshua Buscher as Diesel, Mike Cannon as Snowboy, Kyle Coffman as A-Rab, Joey Haro as Chino, Eric Hatch as Big Deal, Curtis Holbrook as Action, Michael Mastro as Glad Hand, Danielle Polanco as Consuela, Jennifer Sanchez as Rosalia, Lee Sellars as Krupke, Tro Shaw as Anybodys, Ryan Steele as Baby John and Greg Vinkler as Doc along with Madeline Cintron, Lindsay Dunn, Matthew Hydzik, Marina Lazzaretto, Chase Madigan, Kaitlin Mesh, Pamela Otterson, Sam Rogers and Amy Ryerson as The Jets and Isaac Calpito, Haley Carlucci, Peter John Chursin, Yurel Echezaretta, Manuel Herrera, Yanira Marin, Mileyka Mateo, Kat Nejat, Christian Elán Ortiz, Michael Rosen, Manuel Santos, Michaeljon Slinger and Tanairi Sade Vazquez as The Sharks.

The production will feature scenic designs by James Youmans, costumes by Tony Award nominee David C. Woolard, lighting by Tony Award winner Howell Binkley, hair by Mark Adam Rampmeyer and sound design by Tony Award nominee Dan Moses Schreier. The original Jerome Robbins choreography will be reproduced by Tony Award nominee Joey McKneely.

An out of town engagement December 16, 2008 through January 17, 2009 at the National Theatre in Washington, D.C., where the musical made its world premiere in 1957. Opening night on Broadway is scheduled for March, 19, 2009.




WHO'S WHERE


BIG BAD VOODOO DADDY on stage Wednesday, December 17, at the Cerritos Center for the Performing Arts in Cerritos, CA. On Thursday the show is at Harrah's Rincon Casino in Valley Center, CA.

PAUL ANKA who doesn't know how to put on a bad show, opens a three night stand Friday, December 19 at The Orleans Hotel in Las Vegas.

SARAH BRIGHTMAN on stage Tuesday, December 16, at the ARCO Arena in Sacramento, CA. On Wednesday she is in the spotlight at the HP Pavilion in San Jose, CA. Thursday the show is at the Nokia Theatre in Los Angeles. On Saturday she's on stage at theSan Diego Sports Arena in San Diego. Next Sunday, December 21, she headlines the Jobing.com Arena in Glendale, AZ.

MANHATTAN TRANSFER brings their close harmonies to the SCFA Concert Hall at Singletary Center for the Arts, Lexington, KY on December 20.

BILLY JOEL is in Auckland, New Zealand for performances at the Vector Arena tonight Sunday, December 14 and on Tuesday, December 16.

CELINE DION brings her tour to the United Center in Chicago on Tuesday, December 16 and then is on stage Thursday, December 18 at the Target Center in Minneapolis.

RYAN ADAMS AND OASIS on stage monday, December 15 at the John Labatt Centre in London, Ontario. On Wednesday the show is at Madison Square Garden in NYC. Friday they bring the performance to Susquehanna Bank Center in Camden, NJ and on Saturday they are in the spotlight at the Patriot Center in Fairfax, VA.

BRIAN SETZER ORCHESTRA brings some cherry music to Doge Theatre in Phoenix, AZ on Tuesday, December 16. On Wednesday they are on stage at the Spotlight Showroom in Coachella, CA. Friday fidns them at the Gibson Amphitheater in Universal City, CA.

TRANS-SYBERIAN ORCHESTRA which has a double bill group has performances Wednesday, December 17 at the Mellon Arena in Pittsburgh and at the Mississippi Colisum in Jackson, MS. On Thursday there is one gig at the New Orleans Arena in New Orleans. Same with Friday, a one night stand at the Rupp Arena in Lexington, KY. On Saturday both groups are on stage - one at the BJCC Arena in Birmingham, AL and the other at Nationwide Arena in Columbua, OH.




FINAL OVATION


FATHER JOSEPH KELLY

Father Joseph Kelly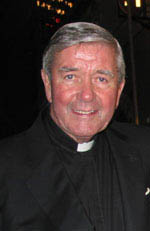 77, a mainstay at St. Malachy's, the Actors' Church in New York City, has received a long term part in heaven. His name isn't above the title, but we're certain he has a good dressing room.

Known affectionally as Father Joe, he never met a show business professional that he didn't like.

Friend and confident to the Broadway community, he gave a lengthy interview to Broadway To Vegas. ( See Broadway To Vegas column of November 3, 2002 )

Born, raised and ordained a Jesuit priest in Ireland, the theatrical buff had a scene with Al Pacino in the movie City Hall.

A Memorial Mass will take place at St. Malachy's Church on Wednesday December 17, 2008.


WE NEED YOUR HELP....


BROADWAY TO VEGAS has been in existence for over 10 years. A copyright clause is at the bottom of every Broadway To Vegas column. Recently, it has been brought to our attention that there is a Las Vegas based blog with an extraordinarily similar title. If you have provided that (or any) blog with: information, invitations, purchased anything through any link on that blog or transferred money, goods or services to anyone connected with that blog THINKING YOU WERE DOING BUSINESS WITH BROADWAY TO VEGAS - we want to hear from you. The more detail the better. Thank you. Next Column: December 21, 2008
Copyright: December 14, 2008. All Rights Reserved. Reviews, Interviews, Commentary, Photographs or Graphics from any Broadway To Vegas (TM) columns may not be published, broadcast, rewritten, utilized as leads, or used in any manner without permission, compensation and/or credit.
Link to Main Page
---
Laura Deni


CLICK HERE FOR COMMENT SECTION