! >
Broadway To Vegas
  
 SHOW REVIEWS CELEBRITY INTERVIEWS GOSSIP NEWS

| | |
| --- | --- |
| | |
CAROLINE KENNEDY'S DOLL COLLECTION - - WILL SMITH HONORED - - MARY STUART - - WHITE CHRISTMAS PRODUCTION AT ORDWAY HAS 900 COSTUMES - - SPRING AWAKENING - - MONEY BEHIND ALL NIGHT STRUT - - ANNUAL PET BLESSING - - SANTA'S BUTT BEER BANNED IN MAINE - - DONATE . . . Scroll Down


Copyright: December 10, 2006
By: Laura Deni

CLICK HERE FOR COMMENT SECTION
A CHILD IN THE WHITE HOUSE: CAROLINE KENNEDY'S DOLLS
Guatemalan Doll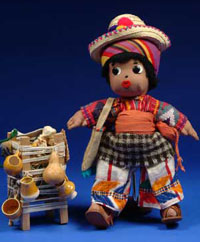 Enchanted by a young family in the White House, the world responded with gifts to the Kennedy children, Caroline and John. Now, the Truman Presidential Museum & Library is hosting an exhibition of dolls given to Caroline beginning in 1961, when her family entered the White House, through 1963, when tragedy ended their brief residency.

This exhibit showcases more than 100 dolls and puppets from 30 countries given to Caroline Kennedy between 1961 and 1963.



Doll presented by the Japanese government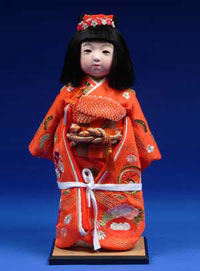 Kennedy, the daughter of President John F. Kennedy, and her husband, Edwin Schlossberg, toured the exhibit at the Truman Presidential Museum & Library in Independence, along with more than a dozen children. She also signed copies of her book A Family of Poems: My Favorite Poetry for Children.

While her father was in office foreign dignitaries and first ladies, including Italy's Prime Minister Amintore Fanfani, the Ivory Coast's President Felix Houphouet-Boigny, India's Prime Minister Indira Gandhi, Monaco's Princess Grace, and the wife of France's President Charles de Gaulle presented Caroline dolls as state gifts - others were given by ordinary citizens.



Doll presented by the government of Greece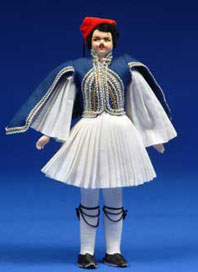 Born in 1957, Caroline Kennedy was a three-year-old when her father took the oath of office as President of the United States on January 21, 1961. Her brother, John, was two months old at the time. She attended kindergarten at the White House in classes organized by her mother, Jacqueline Bouvier Kennedy. Some of the most recognizable images of the Kennedy White House include photographs of the Kennedy children in the Oval Office and with their parents.

The centerpiece of the exhibit is the playhouse presented to Caroline Kennedy by Jacqueline de Gaulle, wife of French President Charles de Gaulle. The five-foot tall playhouse is white with red roof and shutters and has "Caroline" inscribed by the front door. Caroline Kennedy's children also played in the playhouse when they were youngsters.

The collection also includes dolls and puppets from Uruguay, Guatemala, Colombia, Austria, Holland, Wales, Hungary, Czechoslovakia, Yugoslavia, Poland, Germany, Japan, Thailand, Pakistan, Jordan, Korea, Canada, Greece, and Puerto Rico. A Kachina doll from the National Congress of American Indians that was presented to President Kennedy is also in the exhibit.



A gift from the people of Wales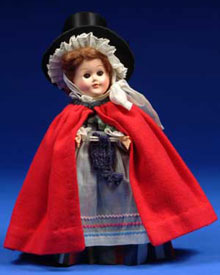 The collection of dolls includes:

A Peruvian mother-and-child doll from the First Lady of Peru, Senora de Prado, wife of President Manuel Prado.

Clay dolls depicting Indian women dressed in brightly colored saris from the Prime Minister of India, Indira Gandhi.

A Monegasque palace guard from Princess Grace of Monaco.

An African doll in a colorful print costume with matching turban from Ivory Coast President Felix Houphouet-Boigny.



Doll presented by the President of Mexico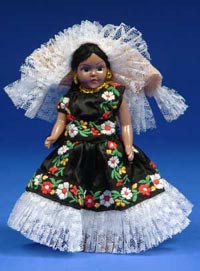 Eighteen dolls representing Mexico's diverse regions from the First Lady of Mexico, Ave Lopez Mateos.

An Italian Lenci doll in traditional costume from the Prime Minister of Italy, Amintore Fanfani.
Two dolls in traditional French costumes and a playhouse from the wife of the President of France Charles de Gaulle.

A Norwegian boy and girl in festive attire from Norwegian Prime Minister Einar Gerhardsen.
An Indonesian doll from President Sukarno of Indonesia.

The collection is on loan from the John F. Kennedy Library, which originally organized the exhibition and is open to the public at the President Harry Truman Library and Museum in Independence, Missouri through March 15, 2007.

MUSEUM OF THE MOVING IMAGE SALUTE TO WILL SMITH

Will Smith
took place last Sunday, December 3, with a black tie gala, at the Waldorf-Astoria Hotel in New York City.

The guest of honor was accompanied by his wife, Jada Pinkett Smith. Among those congratulating the honoree were; Byrdie Bell, Stockard Channing, Chevy Chase, Damon Dash, Jamie Foxx, Akiva Goldsman, Terrence Howard, James Lassiter, Queen Latifah, Dylan Lauren, Richard Lovett, Derek Luke, Michael Lynton, Michael Mann, Eva Mendez, Tinsley Mortimer, Bridget Moynahan, Thandie Newton, Amy Pascal, Coralie and Dennis Paul, Bill Pullman, Randy Quaid, Levin Rambin, Alfonso Ribeiro, Michael Rockfeller, Rachel Roy, Herbert S. Schlosser, Rochelle Slovin, Hana Soukupova, Sir Howard Stringer, Rene Syler, Andre Leon Talley, Steve Tisch, Tamara Tunie, and Lynn Whitfield.

The always popular event, the Museum's 22nd, was taped to premiere on Bravo on January 12th, 2007.

The highlight of the evening was the screening of moments from the honoree's vast and diverse career, presented by a stellar group of friends and colleagues. Among those who presented these wonderful moments from Will's life and career were Stockard Channing, Jamie Foxx, Terrence Howard, Queen Latifah, Eva Mendez, Bridget Moynahan, Thandie Newton, Bill Pullman, Randy Quaid, Alfonso Ribeiro and, of course, Jada Pinkett Smith.

The impressive group of Dinner Co-Chairs included; Alan F. Horn, President and COO, Warner Bros. Entertainment Inc., James Lassiter, (Will's) Partner in Overbrook Entertainment; Amy Pascal, Co-Chairman of Sony Pictures Entertainment, Jada Pinkett Smith, and Sir Howard Stringer, Chairman & Chief Executive Officer, Sony Corporation.

Will Smith has now joined an exceptional group of former honorees: Sidney Lumet, Elia Kazan, James Stewart, Sidney Poitier, Mike Nichols, Robert DeNiro, Barbara Walters, Al Pacino, Steven Spielberg, Robin Williams, Martin Scorsese, Goldie Hawn, Dustin Hoffman, Tom Hanks, Steve Martin, Julia Roberts, Mel Gibson, Billy Crystal, Richard Gere, John Travolta and Ron Howard.

"The Moving Image Salute is not only the most glamorous event of its kind in New York," states Museum Director Rochelle Slovin, "it raises much-needed funds to support the Museum's outstanding education programs which serve over 25,000 intermediate and high school students each year. It is a delight to salute and pay tribute to Will Smith whose stardom flows from his enormous talent, and irresistible combination of unpretentious charm, humor and grace."

The Museum of the Moving Image is the only institution of its kind in the United States. It houses the world's most important film, television, and digital media collection - more than one hundred thousand objects. Four hundred films are screened each year, many accompanied by conversations with directors, actors, scholars, and other moving image professionals. Education programs offer intermediate and high school students' fresh perspectives on their study of history, social studies, literature, and science. World-renowned exhibitions engage visitors in the Museum's distinctive approach to screen culture.


BLESS THE BEASTS


Once a year, Central Presbyterian Church in New York City hosts a joyfully raucous celebration when pets and their people fill the pews in anticipation of holiday blessings. On Sunday, Dec. 17, cats, dogs, birds and their pet parents join in the interdenominational caroling and good cheer in a holiday tradition that celebrates mankind's best friends and their brethren. Only on this evening are pets welcome to sit next to their people on the pews beneath the church's soaring vaulted ceiling.

Contributions to the evening's collection plate will go to Puppies Behind Bars, a program that trains prison inmates to raise puppies to become guide dogs for the blind and explosive detection canines for law enforcement while helping the inmates learn what it means to contribute to society.



Broadway To Vegas is supported through advertising and donations. Priority consideration is given to interview suggestions, news, press releases, etc from paid supporters. However, no paid supporters control, alter, edit, or in any way manipulate the content of this site. Your donation is appreciated. We accept PAYPAL. Thank you for your interest.



MARY STUART by Friedrich von Schiller. The U.S. premiere of a new version by Peter Oswald.

Directed by Rosalind Ayres.

Court intrigue has never been as gripping as in Friedrich von Schiller's classic psychological drama, Mary Stuart.

Alex Kingston stars as the doomed Mary, Queen of Scots, heading a 14-member ensemble that includes Sheelagh Cullen, Kenneth Danziger, Martin Jarvis, Christopher Neame, Alan Shearman, W. Morgan Sheppard, and Simon Templeman.

All performances of Mary Stuart will be recorded to air on LATW's nationally-syndicated radio theater series, The Play's The Thing, which broadcasts weekly on public and satellite radio.



Alex Kingston portrays the doomed Mary, Queen of Scots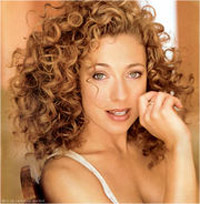 In 1587, Elizabeth I is threatened by the survival of her Catholic cousin, Mary, who has been a prisoner in England for 19 years. Wrestling with her own conscience - and Mary's popularity - the Queen agonizes over the fate of her cousin amid fears for her own survival.

"Peter Oswald's modern version makes this fascinating play highly accessible and immediate to audiences - a kind of European, 16th Century West Wing," notes Ayres. "If you thought political spin-doctoring was merely a 21st Century art form, this play demonstrates that such wheeler-dealings are timeless, universal, and, theatrically speaking, hugely entertaining."

Powerful religious and political forces come together in the characters of the two queens. Due to their shared Tudor blood, each had a rightful claim to the British crown, but the Protestant Elizabeth was the one who held power as England's Virgin Queen. After fleeing to England from France and Scotland, Mary Stuart expected her cousin's protection but was instead thrown in jail. While imprisoned, she was the focus of Catholic hopes and plots against the crown. For this, she was tried for conspiracy and beheaded.

A talk-back with the actors follows the matinee on Saturday, December 16. L.A. Theatre Works will record all performances of this Broadway-bound translation, to air on LATW's nationally-syndicated radio theater series, The Play's The Thing, which broadcasts weekly on public and satellite radio. Performances December 13-17 at the Skirball Cultural Center in Los Angeles.

WODEN written and directed by Gene Ruffini, takes a look at one man caught in and crushed by the corporate machine. The play, a sexually-charged indictment of the corruption of corporate America and its effect on basic family values, features Robert Armstrong, Elizabeth Burke, William Greville, Deborah Johnstone, Bryan Luethy, Carol Ann Palmaro, Dorian Shorts and Jessica Tate.

World Premiere engagement begins December 14 and runs through December 30, performed at the Cino Theater Space at Theater for the New City in Manhattan.

WHITE CHRISTMAS by Irving Berlin made its stage debut during the 2004 holiday season in San Francisco, garnering rave reviews and establishing its status as a don't-miss holiday show.

The musical tells the story of two showbiz buddies putting on a show in a picturesque Vermont inn, and finding their perfect mates in the bargain. Full of dancing, laughter and some of the greatest songs ever written, This revival is directed by Tony Award winner Walter Bobbie, features a book by David Ives and Paul Blake, is choreographed by Randy Skinner, has set design by Anna Louizos, costumes by Carrie Robbins, lighting design by Ken Billington, sound design by Acme Sound Partners, orchestrations by Larry Blank, vocal and additional arrangements by Bruce Pomahac, music direction by Rob Berman, and casting by Jay Binder C.S.A.

Many Irving Berlin classics are showcased in this new production, including Count Your Blessings Instead of Sheep, Sisters, How Deep is the Ocean and the unforgettable title song, White Christmas. Irving Berlin's White Christmas, as staged by Bobbie, plays during the holiday season each year in a different city, and this year St. Paul is the location.

"Irving Berlin was always proud of the movie White Christmas, and we are thrilled that it has now become a stage musical," says Ted Chapin, President of the Rodgers & Hammerstein Organization which administers the Irving Berlin copyrights. "He wrote a song about Christmas that became more than a song - it became the highlight of one film, the title song of another, and a worldwide phenomenon. We have been working with Paramount Pictures for several years to make this stage version a reality, and all of us - including the family - are looking forward to seeing the show that this great creative team is bringing to life on stage."

"There are three reasons why I wanted to stage this musical," explains director Walter Bobbie. "Irving Berlin, Irving Berlin, and Irving Berlin!"

Rehearsals begin in New York City Oct. 25 for the Broadway-style commercial production overseen by associates of director Bobbie. The property is now licensable and seen in regional runs staged by independent producers as well, but the Bobbie show is, for now, considered the high-profile flagship version of the show.

The Saint Paul cast includes John Antony as Ralph Sheldrake, Stephen Bogardus as Bob Wallace, Jeffry Denman as Phil Davis, Melody Hollis as Susan, Kerry O'Malley as Betty Haynes, David Ogden Stiers as General Waverly, Kristen Beth Williams as Judy Haynes and Ruth Williamson as Martha Watson, with Kelli Barclay, Colin Bradbury, Robin Campbell, Erin Crouch, Lianne Marie Dobbs, Lois Enders, J. Austin Eyer, Chad Harlow, Michael Thomas Holmes, Matt Kilgore, Matt Kirk, Cara Kjellman, Denis Lambert, Melissa Lone, Carly Maitlin, Ritchie Mastascusa, Jennifer Mathie, Denise Nolin, James Patterson, Richard Pruitt, Lisa Ramey, Denis Lambert, Matt Schneider, Kelly Sheehan, Melissa WolfKlain and Kevin Worley.

It took approximately forty people are working fourteen-hour days to ensure all the equipment was fully functional before the big opening night. Trucks unloaded more than forty wardrobe boxes, holding more than 900 costumes. The actual load required seven full days.

Performances through January 7 at the Ordway Center for the Performing Arts in Saint Paul, MN.

SPRING AWAKENING the new musical adapted by Steven Sater from Frank Wedekind's 1891 play, with music by Duncan Sheik, lyrics by Steven Sater, choreography by Bill T. Jones and direction by Michael Mayer.

The ensemble cast includes; Skylar Astin, Gerard Canonico, Lilli Cooper, Jennifer Damiano, Christine Estabrook, John Gallagher, Jr., Gideon Glick, Jonathan Groff, Robert Hager, Brian Charles Johnson, Lea Michele, Lauren Pritchard, Krysta Rodriguez, Stephen Spinella, Phoebe Strole, Jonathan B. Wright and Remy Zaken.

Spring Awakening boldly depicts how a dozen young people make their way through the thrilling, complicated, confusing and mysterious time of their sexual awakening.

The set design is by Christine Jones, the costumes are by Susan Hilferty, the lighting is by Kevin Adams, and the sound design is by Brian Ronan.

Eugene O'Neill Theatre in New York City.

ALL NIGHT STRUT directed by Marc Robin is the most expensive production in Marriott's history, going beyond the venue's typical $1 million per-show production costs.

The show features music from the Great Depression, World War II and Post-War Boom.

Swing, jazz, blues, gospel, pop and bebop by legendary songwriters including Hoagy Carmichael, Duke Ellington, Cab Calloway, and the Gershwins is featured.

The cast of 23 dancers and singers features the talents of five choreographers and six musical arrangers. The choreographers are Robin for the musical comedy number, Sasha Vargas for hip-hop, Mark Stuart Eckstein and Beverly Durand for swing and Sylvia Hernandez-DiStasi of the Actor's Gymnasium for aerial work.

As for musical arrangements, Northwestern University's Ryan Nelson, a specialist in percussion and unique musical instrumentation, came on board as a hip-hop and Stomp-like influence, along with Doug Peck, Richard Carsey, Michael Duff, Dave Siegel and Michael Carlson.

While there is no real set, the lighting budget was doubled.

The principal singers are Susie McMonagle, Susan Moniz, Stephen Schellhardt and Jim Weitzer.

From the funky jive of Harlem to the sophisticated elegance of El Morocco to the romance of the Stage Door Canteen, All Night Strut is an explosive show featuring hits including In the Mood, Minnie the Moocher, Hit That Jive, Jack, As Time Goes By, and Fascinating Rhythm.

Staged through February 11, 2007 at the Marriott Lincolnshire Theatre in Lincolnshire, IL.

BEAUTIFUL CITY written by George F. Walker and directed by Open Fist Artistic Director Martha Demson.

In this comedic gem from Canada's leading playwright, ( See Broadway To Vegas column of February 1, 1999 ) an unscrupulous "crime family" developer meets his match in three powerful women: a witch, a cop and…his mother. Roll into the mix a hapless petty thief running a burgeoning pornography business, his half-witted rage-aholic son, and an architect in the middle of a nervous breakdown, and you've got the recipe for a hilarious holiday comedy. In typical Walker fashion, a few unfortunate decisions set off an ever escalating chain reaction of desperate, anxious and outrageous events.

This ultimately "beautiful" play is often seen as Walker's personal response to the destruction of his city - Toronto. At a time when the Open Fist Theatre Company's former home has been "redeveloped" into a giant hole in the ground awaiting condo construction, Beautiful City stands out as a particularly eloquent and humorous "adult fairy tale" for our time.

The cast features: Tisha Terrasini Banker, Nicola Hersh, Hepburn Jamieson, Bjorn Johnson, Michael Patrick McGill, Rob Nagle, Rod Sell, Kappa Victoria Wood and David J. Wright.

The Set Design is by Donna Marquet. Lighting Design is by Charlie Otte. Sound Design is by Tim Labor.The Costume Design is by Ina Russell.

Currently in previews with the official opening set for Friday, December 15 and continue for seven weeks through Saturday, February 3 at The New Open Fist Theatre, in Hollywood, CA.

CAMELOT a new revival will feature a revised book by Michael Lerner, who adapted it from the libretto of his father Alan Jay Lerner, who also wrote lyrics to Frederick Loewe's music.

Camelot is based on T.H. White's The Once and Future King.

The production will star Rachel York as Guenevere opposite Michael York as King Arthur. James Barbour will star as Lancelot. The national tour of Camelot will be directed by Glenn Casale.

The cast will also feature; Shannon Stoeke (Mordred), Time Winters (Pellinore), Eric Anderson (Merlyn), Tavis Danz (Young Arthur), Stuart Ambrose, Daniel Guzman, Robert J. Townsend, Alan M-L Wager, Shannon Warne, Sandi DeGeorge, Sandy Hawker, Monica Louwerens, Megan Bayha, Suzanne Carlton, Joanna Louise, Leah Seminario, Grant Rosen, John B. Williford, Vincent Zamora, Venny Caranza, Jill Townsend and Joseph Sark.

The creative team includes choreographer Dan Mojica, set designer John Iacovelli, prop designer Aaron King, sound designer Julie Ferrin, lighting designer Tom Ruzika and musical director Craig Barna.

The production will launch Jan. 9-28, 2007, at La Mirada Theatre for the Performing Arts in California. The tour begins Jan. 30 in San Jose, CA and plays The Ordway in Saint Paul from March 6-17 followed by The 5th Avenue Theatre in Seattle March 20 - April 8.


| | | |
| --- | --- | --- |
| | | |
WHO'S WHERE


TONY BENNETT the every popular crooner performs in Florida this week. On Tuesday he is at the Florida Theatre in Jacksonville. Wednesday he stars at the Maxwell C. King Center in Melbourne. On Friday he can be enjoyed at Ruth Eckert Hall in Clearwater and next Sunday, December 17, he's on stage at the Van Wezel Performing Arts Hall in Sarasota.

OAK RIDGE BOYS entertain Wednesday, December 13, at the Delta Flex in Grand Rapids, Michigan. On Thursday the show is at the Vern Riffe Center in Portsmouth, Ohio. Friday finds the group at the Riverside Theatre in Milwaukee, Wisconsin. On Saturday they are in the spotlight at the Hemmens Cultural Center in Elgin, IL and next Sunday they'll be singing their hits at the Star Plaza in Merrillville, Indiana.

JIM BRICKMAN stars at the Temple Theatre in Saginaw, Michigan on Monday, December 11. On Wednesday he's on stage at the Palace Theatre in Canton, Ohio. Thursday finds him at the Paramount Theatre in Charlottesville, VA. On Friday he in the spotlight at the F.M. Kirby Center in Wilkes-Barre, PA. Saturday the performance takes place at Crysler Hall in Norfolk, VA.

CHRISTMAS CAROLS The British Museum and British Library Singers and Canonbury Chamber Choir, directed by Anthony Milledge, perform a range of traditional Christmas music in the front hall of the British Museum. Admission free, just drop in. Thursday, December 14 in London.

PRESERVATION HALL JAZZ BAND gets rowdy Wednesday, December 13, at the Lyric Theatre in Stuart, Florida. They remain in Florida for the rest of the week with shows Thursday at Ferguson Hall in Tampa. On Friday the place is the News-Journal Center in Daytona Beach. Saturday finds them at the Banscomb Memorial Auditorium in Lakeland and next Sunday, December 17, they are on stage at the Parker Playhouse in Fort Lauderdale.

BIG BAD VOODOO DADDY gets the crowd jumpin' with a two night stand Monday-Tuesday at Fort Lewis College in Durango, Colorado. On Thursday they have a one nighter at Harrah's Casino in Kansas City. Friday is the beginning of a two nighter at the University of Northern Iowa is Cedar Falls, Iowa. Next Sunday they are on stage at the Charlotte Performing Arts Center in Charlotte, Michigan.

ANDRE RIEU entertains Monday, December 11 at the Don Haskins Center in El Paso, Texas. On Friday he opens a two nighter at the Rogers Centre in Toronto.

BLIND BOYS OF ALABAMA perform Friday, December 15 at California State University in Chicago, CA. On Sunday, December 17, the show takes place at Davies Symphony Hall in San Francisco.

JOHN PIZZARELLI brings his signature cool jazz flavor to a special holiday engagement which features Pizzarelli's brilliant guitar playing and interpretations of classic standards as well as favorite holiday tunes. December 15-16 at the Orange County Performing Arts Center in Costa Mesa, CA.


PIFFLE AND PROFUNDITIES


SANTA'S BUTT BEER BANNED The owners of a brewery are suing the Maine Bureau of Liquor Enforcement after they denied their application to sell their seasonal Santa's Butt Winter Porter.

The Bureau claim that having beer bottles featuring pictures of a Santa sitting on a barrel will make the drink appealing to children. Daniel Shelton, owner of the brewery which is based in the appropriately named Belchertown Mass., feels that the bureau is breaching the first amendment by censoring artistic expression.

The label on Les Sans Culottes beer depicts a scene from French Romantic painter Eugene Delacroix's Liberty Leading the People, a work now hanging in the Louvre.

"There is no good reason for the state to censor art, even art found on a beer label," said Zachary Heiden, staff attorney for the Maine Civil Liberties Union, which is representing specialty beers distributor Shelton Brothers of Belchertown, Mass

The dispute is the latest battle between the brewery and the Bureau - last year the brewery was denied an application to sell Seriously Bad Elf ale and it's also had to withdraw two beers with labels featuring topless women.

Daniel Shelton, a former attorney turned beer distributor, has fought the label battle successfully in past years in Ohio, Connecticut , North Carolina - and just last week he convinced the New York State Liquor Authority to rescind its ban on six of his holiday beers, including Santa's Butt.

He claims the standard in Maine is unconstitutional.

Shelton said that the threat was faced by artists across the state. "Last year it was elves. This year it's Santa. Maybe next year it'll be reindeer."
















Next Column: December 17, 2006
Copyright: December 10, 2006. All Rights Reserved. Reviews, Interviews, Commentary, Photographs or Graphics from any Broadway To Vegas (TM) columns may not be published, broadcast, rewritten, utilized as leads, or used in any manner without permission, compensation and/or credit.
Link to Main Page
---
Laura Deni


CLICK HERE FOR COMMENT SECTION