! >
Broadway To Vegas
  SHOW REVIEWS     CELEBRITY INTERVIEWS     GOSSIP     NEWS 
RICK SPRINGFIELD REPLACES TOMMY TUNE

Rick Springfield has been anointed to replace Tommy Tune in the MGM-Grand's Las Vegas EFX production show. The Grammy and American Music Award-winning singer/songwriter is expected to bring the production to a new level of frenzy as he takes the stage January as headliner of the acclaimed stage production.

EFX, a $45 million music and special effects theatrical production currently stars Tune, the nine-time Tony Award winner dubbed "first gentleman of Broadway." Tune debuted in the show on January 15, 1999. The EFX show opened in March 1995 with Phantom of the Opera legend Michael Crawford. David Cassidy took the reigns as the star November '96 through December 31, 1998.

It's been a long and interesting road that leads Springfield to this Las Vegas gig.

The pr firm contacted me - offering an interview with Bruce Springsteen. Promotional material about the guy would be handed out at that time, which should have sent up a red flag. Usually one is inudated with that stuff prior to an interview.

I showed up.

"That's not Bruce Springsteen," said I.

"We wish it was," said the pr person as we looked at Rick Springfield. "Oh, don't tell him I said that. He's going to be as big as Bruce, really. He's a good interview - really. We just needed to say something to get you to show up."

After stints in Australian bands Wickedy Wak and Zoot, Springfield signed a contract with Capitol Records and moved to Los Angeles in the early 1970s. After a moderately successful single and two not-as-successful albums, Springfield was about return to Australia, where he studied acting.

Springfield used to keep extensive journals that recorded those depressing early years. "They sound so sad, so tormented," he recalled years later. "It was very painful, the things I was going through - the things I was putting myself through most of the time. "

He claimed he "wouldn't pollute my inner self with tobacco and coffee." Later he admitted he'd "tried different drugs but I was never reliant on them. If I felt like I was doing too much of anything. I would just stop - drinking, drugs, whatever."

He'd let off steam by throwing things, leaving more than one hole in property not his own. "I flipped out a couple of times and left a few holes in my dressing room walls. I think that's a nice safe way to let off steam - to throw things around and things that can't hurt anybody."

After years of personal management problems Springfield changed managers and PR firms

It's been an up and down career of the singer turned actor turned singer - "I started out painfully shy. My first gigs were played with my back to the audience." - now brings him into Vegas.

The MGM Grand is counting on Springfield to rejuvenate the EFX show with a rabid fan following much the same way David Cassidy's fans followed him into the production show.

Frenetic female fans have energized Springfield's concerts after faithfully following his adventures on General Hospital

All of that attention was not lost on MGM-Grand officials when considering who should star in EFX, which opened in March 1995.

Hotel management even confessed that they had wanted Springfield even prior to signing on Cassidy. At that time Springfield wasn't available. Undaunted, the hotel kept after the singer turned actor turned singer.

The singer/songwriter/musician/actor will make his debut in EFX on January 30, 2001 in the resort's EFX Theatre. To hear them tell it that will coincidentally, be the same day Rick's first album in 12 years, Rick Springfield Alive - Greatest Hits Live, will be released by Universal.

Not exactly - it's a bantering of synonymies - all engineered to sell product

Last year on April 14, 1999, Springfield released Karma, his first album in 10 years.

"Karma is basically - probably the most spiritual album that I've done. I had also a spiritual reawakening through the years and it's been pretty profound. Free was a song written about a boy a little boy in our neighborhood named Sean, who drowned in Lake Tahoe about a year and a half ago. And really ... he was 4 years old and a sweet kid and it affected the whole community and especially the people who had kids and I was sitting at home one night and I could see the lights of his house from my living room. And a... up on the hill and this a... I've been working with this song and suddenly these lyrics just came through. And really it's one of the few times I really felt like I didn't you know coincidentally write this song. It's something came. I just happened to be in the way when something came through and it really was an amazing experience. That's why the song is really important to me and I feel like it was a message to his a... the ones he left behind that everything was fine and it was a pretty profound feeling when I finished the song."

Springfield has always considered himself foremost a songwriter

"I writer as a way of purging, to get emotions out. It's the same reason I wrote poetry when I was 15 years old."

Rick's song April 24, 1981 and My Father's Chair were written about his father - Lt. Col. Springthorpe's - untimely death.

Born in Sydney Australia to Aileen Louise and Norman James Springthorpe, the boy grew up sans the tube, since there was no television where they lived in Australia. The Springthorpe family used to sing Broadway show tunes around the piano to entertain themselves

``I had always been aware of writers because of Rodgers and Hammerstein. My parents used to play all that stuff from when the writers were king while I was growing up -- My Fair Lady, South Pacific, Carousel and Oklahoma.

While most Broadway shows try out in other towns before heading to the Great White Way, Springfield used a turn on Broadway to ready himself for Vegas.

Joining the ensemble of Smokey Joe's Cafe, was an entirely new entity for Springfield, and it took some adjustment. Critics noticed he was uncomfortable during his first featured number of the night-Ruby Baby. Missing was the spontaneity and relaxed interplay with the audience that has always been an integral part of Springfield's live concerts. The performer had some jitters. Fortunately, Springfield's opening night butterflies quickly disappeared.

"Yah-Yah I wanted to check it out and see a... um... I've always wanted to you know ... had offers to do things like this. Not on Broadway, but to do musical shows and I've always been real interested. And I was raised with Rogers and Hammerstein music. My parents played that all the time when I was a kid. So ... I'm very interested in it. And you know the music ... it was the music I grew up with too, when I discovered Rock & Roll and ... this being Lieber/Stoller stuff I wanted to do it and it would also give me a feel ... about doing Vegas."

Springfield's new role in EFX will be created to showcase the diverse talents of this multi-platinum recording artist. As the star of EFX, Rick and the creators of the show will infuse added elements of rock 'n' roll to the 2001 edition to capitalize on the success of Rick's 30-year career in the music and concert industry. Known for energizing audiences and an avid fan base, MGM-Grand is betting on Springfield to revitalize EFX with a greater level of audience interaction.

Along with the release of Rick Springfield Alive - Greatest Hits Live, Springfield has just completed a 150-date concert tour. He's sold more than 18 million records in a 13-album career. Springfield has enjoyed 17 singles breaking into the Top Twenty including hits such as Jessie's Girl, Don't Talk to Strangers and Affair of the Heart.

On the acting side, he has starred in numerous television series prior to taking on the role of heartthrob Dr. Noah Drake on the soap, General Hospital. Rick followed that year-and-a-half stint with a starring role in the movie, Hard to Hold. He was also on Rockford Files and Battlestar Galactica. "It was the first Battelstar Galactica, which was a big thrill until I found out I get killed 10 minutes into the episode."



Rick did his acting internship on General Hospital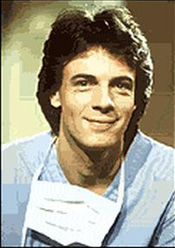 He kept trying to get work as a serious TV actor. He completed a pilot with George Segal called High Tide in which he played a burned out cop who gets pulled back into service. That's didn't work

In 1983 he suffered from his own total burnout. He'd spent 18 months a Dr. Noah Drake on General Hospital. "I was on the show and I was recording and then I went touring on week-ends, so I was totally burned out by 86. So my first son was born and I took some time off to enjoy him and then started a tour rehearsal and had a bad motorcycle accident in 89." That accident left him with broken ribs and a permanent plate in his collarbone. "I had a helmet on. My bike came down on top of me and then I shattered my collar bone and broke six ribs. If I hadn't had a helmet on I'd be dead."

Ironically, it was Frank Sinatra whom Springfield calls his idol, who first appeared in the showroom of the MGM-Grand where Rick will now perform.

"My role models kinda - as far as career - have always been people like Frank Sinatra because he said diversify as much as you can and so that's what I tried to do."

``Starring in a major Las Vegas production such as EFX at the MGM Grand will allow me to do what I love most -- mix theatre and music,'' said Springfield.

The show's name is inspired by the term in stage and film, which applies to the special effects that give a production its magical punch. MGM Grand spent $45 million on the production and another $30 million on its permanent home, the EFX Theatre, which features 6,000 lights, 85,000 watts of stereo sound, NASA computer technology and enough electricity to power 1,440 homes.

``We plan to make this version of EFX truly different with the creation of show-oriented rock music. The vibe in the city is so much different now, and I'm really looking forward to performing live in Las Vegas. The challenge will be to take this award-winning and very popular show to the next level. I'm very excited about working with this exceptional creative team and can't wait to open the show in January,'' added Springfield whose performance in Las Vegas in 1993 at the Huntridge Theatre had tickets priced at $16.50 in advance or $18 the day of the show.

Springfield has seen tapes of Crawford, Cassidy and Tune versions of EFX and intends to put his own stamp on the production. "I'm going to make the show more rock n' roll," said the star who has already written a new opening number for the show. "People come to Las Vegas to party. This isn't Broadway.

``We are thrilled to have Rick join the MGM Mirage family,'' said Richard Sturm, President & COO of MGM Mirage Entertainment and Sports. ``The combination of 'EFX and Rick Springfield will be a winning one and will allow us to maximize the original success of the show with Rick's many talents and his amazing charisma on stage. This newest evolution of EFX will certainly add a rock 'n' roll level of energy to the EFX Theatre.''

The hotel has also brought in Jerry Mitchell, who did the choreography for two current Broadway productions; The Full Monty and The Rocky Horror Picture Show Springfield, of course, is no teeny bopper. He celebrated his 51st birthday by performing August 25, a couple of days before the natal day, on NBC's Today Show.

He was there to perform. Under a different set of circumstances he could have been there to do the windows.

"I was going to a stained glass class. Because I was pretty a... sure I wasn't gonna get a record deal. So I better do something else, although I was still writing. You know I... I when I get ... frustrated .. creatively I go do something with my hands. Either kill people or... at this. The cutting, soldering, blending just the right colors, shapes and designs are the details that can clear my mind of aggravations. It's a peaceful hobby."

Tune, who will return to New York, took up painting during his turn in EFX. Perhaps the two can have a gallery exhibit.


SWEET CHARITY

THE BROADWAY HOLIDAY TREE in Duffy Square gets its switch flipped Wednesday. Michele Lee, currently starring in The Tale of the Allergist's Wife, and David Hasselhoff, star of Jekyll & Hyde, do the honors. The 30-foot spruce is decorated with ornaments from every show on or Off-Broadway.

TDF and the League of American Theatres and Producers will make a $5,000 contribution to the Manhattan Plaza AIDS Project, a community organization providing support and assistance to those living with HIV/AIDS.

DWIGHT YOAKAM AND GIRLFRIEND BRIDGET FONDA gave Bakersfield, CA fans a sneak peek at his latest project, screening the movie South of Heaven, West of Hell at Pacific Theaters. Yoakam, who is better known for his country singing, directed, co-wrote and stars in the film, which also stars Fonda. The couple attended the charity screening. Hundreds fans lined up inside the theater lobby for hours, hoping to mingle with the stars. Screening the movie in Bakersfield was a tribute to singer Buck Owens who is Bakersfield and hadn't seen the final cut. It is also Owens who stepped in as executive producer of the film when the flick was headed towards the dumpster, infusing new money into the project, Yoakam said at the screening.

Described as a "gothic Western" the film is Yoakam's directorial debut and has an all-star cast, including Fonda, her father, Peter Fonda, Vince Vaughn, Billy Bob Thornton and Paul Rubens. He film will now be shown for two weeks in Los Angeles later this month, before a nationwide release. Profits from charity screening will go to a pair of local charities, Children's Advocates Resource Endowment and The American Music Foundation.

LAINIE KAZAN hosts Our Heart Sings, a concert celebrating the launch of Jerome Records, a new label, and benefiting The Genesius Guild, a non-profit company dedicated to the creation of new theatre. Performers expected to show include Alice Ripley, Donna McKechnie, Emily Skinner, Paige Price, Diana Canova, Deborah Tranelli, Donna Lynne Champlin, Georga Osborne, Angela Decicco, Laurie Krauz plus James Alexander, James Beeks, David Gurland, Mark Nadler, Sal Viviano and several others. The event will be held at Second Stage Theatre, NYC Monday Dec 11.

A VEGAS BROADWAY CHRISTMAS starring John Raitt, Clint Holmes, Roz Ryan, Paige O'Hara, the cast of Forever Plaid, The Nevada Ballet Theatre, Anthony Rapp from the original cast of Rent, The UNLV Choir, Jimmy Hopper, 12 dancers from Bally's Jubilee production show and show gals and guys from all over town, participated in the most worthwhile benefit for Golden Rainbow, the non profit organization that provides affordable housing and necessities to people living with HIV and AIDS. The annual Ribbon of Life production took place today at the University of Nevada, Las Vegas.

A ROCK FOR THE HOLIDAYS The Who, Bruce Springsteen, Barbra Streisand, The Dave Matthews Band, Elton John, Tim McGraw and Faith Hill, NSYNC and YOU!

Take your place among the biggest names in entertainment on the steps of the world's most famous arena! Madison Square Garden's Solid Ground Program gives you the chance to own your very own piece of The Garden & help a charitable cause.

Limited edition paving stones inscribed with your personal message are available in two sizes: 4" x 8" ($320 each) & 12" x 12" ($5,000 each), and are 100% tax deductible. Your message will line the entrance of The Garden. All proceeds benefit The Garden's charitable organization, the Cheering for Children Foundation. You will also receive a replica paver as a keepsake to display in your home or office.



Broadway To Vegas is supported through advertising and donations. Priority consideration is given to interview suggestions, news, press releases, etc from paid supporters. However, no paid supporters control, alter, edit, or in any way manipulate the content of this site. Your donation is appreciated. We accept PAYPAL. Thank you for your interest.


APPLAUSE, APPLAUSE

CHARLES ANSBACHER former conductor of the Colorado Springs Symphony, was honored at the first-ever White House Conference on Culture and Diplomacy. The conference banquet was hosted by President Bill Clinton with first lady Hillary Rodham Clinton and Secretary of State Madeleine Albright in attendance.

Yo-Yo Ma was the featured performer.

Also in attendance were. panel members Poet Laureate Rita Dove; Nobel Laureate Wole Soyinka; Her Excellency the Minister of Culture from Italy, Giovanna Melandri lauded for her imagination; His Highness The Aga Khan hailed as a powerful voice for culture and development around the world, and for respecting the unique culture and history of different societies; Joan Spero, the President of the Doris Duke Charitable Foundation, a former State Department official serving in this administration, who is a great champion of the arts.

Also signaled out were John Brademus, Congressman Lee Hamilton, Chuck Close, Meryl Streep, and John Lithgow.

Ansbacher was lauded for his work in Bosnia. Ansbacher has frequently conducted in nations in transition from totalitarian governments to democratic ones, particularly in the Balkans and post Soviet republics. His next performance will be Dec. 18 as guest conductor of the Sarajevo Philharmonic.

NEW TRUSTEES FOR KENNEDY CENTER President Clinton announced today his intent to appoint Smith Bagley, William McSweeny, and Thomas Wheeler to the Board of Trustees of the John F. Kennedy Center for the Performing Arts. Among the many accomplishments of the new trustees are: Bagley is a past Trustee of the North Carolina Museum of Arts and the North Carolina School of the Arts. McSweeny, of Washington, D.C is also a Trustee of the Shakespeare Theater, Vice Chair of the State Department Fine Arts Committee; Wheeler, of Washington, D.C, founded or helped start multiple companies offering new cable, wireless, and video communications services.



ART continues at the Coconut Grove Playhouse, Miami. A special post-show discussion entitled Art Matters, will take place immediately following the matinee performance of the Tony Award winning comedy, Saturday, December 16, at 2:00 pm on the Mainstage of the Coconut Grove Playhouse.

Judd Hirsch, who co-stars with Cotter Smith and Jack Willis in Art, will be one of the guest panelists participating in the discussion. Art, by Yasmina Reza and translated from the original French by Christopher Hampton, is a wickedly witty portrait of three friends who come to see each other in a new light over the value of a very expensive painting one of them has purchased.

The "Art Matters" discussion will further explore the topic of how art impacts our lives and will be lead by moderator Dr. Carol Damian, Chairperson of the Visual Arts Department of Florida International University. The distinguished panel will include Peter Boswell, Senior Curator for the Miami Art Museum; Elisa Turner, Art Critic for The Miami Herald and Art News; Cesar Trasobares, former director of Art in Public Places for Miami-Dade County; and veteran stage and film star, Judd Hirsch.

THE PHANTOM OF THE OPERA Fort Lauderdale Broadway Series continues at the Au-Rene Theater Broward Center for the Performing Arts.

ANNIE GET YOUR GUN San Diego December 12-17.

LATE NIGHT CATECHISM at The Kravis Center, Miami December 12-17.

FOXY

JOHNNY MERCER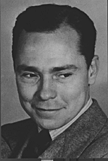 a musical by Johnny Mercer Musical Foxy, which garnered a Tony Award for it's original star Bert Lahr - generally remembered as the Cowardly Lion in The Wizard of OZ - is being revival through December 18 by Musicals Tonight!, a NYC company with Mel Miller as artistic director, devoted to small scale concert revivals of musicals.

Originally staged in 1964 the musical comedy is set during the 1896 Gold Rush. The revival includes four songs not heard in that production.

Rudy Roberson stars in the Lahr role as the guy Foxy getting revenge on pals who stole his "grub stake" to book passage to the Yukon for the Gold Rush. Foxy, pretending to be rich and dying, fools his friends in order to get their dough.

This revival is directed by Thomas Mills with music directed by Robert Felstein. The cast includes Jay Winnick, David Sabella, Andrew Gitzy, Rob Lorey, Jessica Frankel, Natasha Harper, George Pellegrino, Amy Barker, Brian Cooper, Lawrence Cummings, Marvin Einhorn, John Flynn, Jason Levinson, Michael Mendiola, Juliette Morgan, Marni Raab and Jennifer Scheer. The book is by Ian McKellan Hunter and Ring Lardner Jr. The original cast at the Ziegfeld Theatre also featured Larry Blyden, John Davidson, Julienne Marie and Cathryn Damon.

Performances are at the 14th Street Y through December 18. The nonprofit company operates under an Actors' Equity approved showcase contract.


WHO'S WHERE

LEE ANN WOMACK is off to Oslo, Norway, to sing at the concert for the Nobel Prize, which airs on Fox Family Dec. 19 and Dec. 22. Also on hand will be Elton John, Natalie Cole, Bon Jovi and Natalie Cole which is why she didn't view her story, which aired tonight as an NBC television special. She's winging it at 33,000 ft.

GEORGE WINSTON plays January 25 at the Ryman. In Nashville. The $26.50 tickets go on sale tomorrow.

SARAH BRIGHTMAN performs tonight in Munich at the Olympiahalle. On December 12 she's in Vienna at the Stadthalle. Dec. 14 finds her in Berlin at the ICC, and on December 16 in Warsaw at the Grand Theatre

OAKRIDGE BOYS entertainer tonight in Merrillville, In at the Star Plaza Theatre. Tomorrow it on to Neenah, WI at the Pickard Theatre Wednesday the guys take center stage in Branson, MO at the Grand Palace Then on Thursday through Saturday it Robinsonville, Mississippi at Sam's Town.

LARRY GATLIN stars Thursday and Friday in Austin, TX at the Riverbend Church. On Saturday it's the Ritz Theatre in Tiffin, OH.

PAM TILLIS heads to her father's theatre - The Mel Tillis Theatre - in Branson, Mo for shows Tuesday through Friday.

JOHNNY MATHIS will delight the cord December 15 and 16 at the State Theatre, Minneapolis, MN.

ROSEMARY CLOONEY COSTA MESA, CA The holidays will be even brighter this year as Rosemary Clooney brings her White Christmas Party to the Orange County Performing Arts Center for one performance only, Thursday, December 14. This legendary entertainer, who starred in the film classic White Christmas, will be joined by a full orchestra comprised of members of the Pacific Symphony Orchestra and two choirs to make this one of the most festive seasons ever! Tickets for Rosemary Clooney's White Christmas Party range from $36 and $76.

BARBARA COOK performs in concert Tuesday at New Jersey's Paper Mill Playhouse. Cook's upcoming concert at Carnegie Hall on February 3 will be recorded live for DRG Records.

LINDA EDER is center stage tomorrow, December 11 with the Broadway Gospel Choir at the Garde Arts Center in New London, CT and then on December 18 with the Broadway Gospel Choir at Carnegie Hall in New York, NY. This Tuesday Linda can be found at the NYC Union Square Barnes & Noble where she will sing two songs from her latest CD, Christmas Stays the Same.

KAREN MASON AND JOHN McDANIEL the singer with Rosie O'Donnell's sidekick conducting the St. Louis Symphony Orchestra will celebrate Christmas at Powell Symphony Hall in St. Louis, MO December 15-17 and 22-23.

BOBBY SHORT has launched his 33rd season at the Carlyle in NYC.

MICHAEL FEINSTEIN'S Holiday Romance show at his own Feinstein's at the Regency NYC. He's ably backed by the John Oddo sextet. Opening night had Tony Randall at ringside.

LUTHER VANDROSS at the Tennessee Performing Arts Center December 21. Tickets are: $47.50-$52.50

WYONNA December 11th Civic Auditorium, Omaha, Nebraska.

ANDY WILLIAMS stages his Christmas Show on December 11th at the Des Moines Iowa Civic Center

THE CAST OF THE FULL MONTY will sign autographs celebrating the release of the original Broadway cast recording at Tower Records near Lincoln Center, NYC. Tuesday at noon.


THIS AND THAT

FAITH HILL and TIM McGRAW spent hours in the FAO Schwarz store at the Forum Shops, Las Vegas on a shopping binge that made those cash registers ring.

WHEN STROM THURMON is sworn in as president - which could happen in a few weeks- I think anyone who wears the same outfit to the inauguration that they wore to his 98th birthday party should be considered cheap and low brow



Mention BROADWAY TO VEGAS for Special Consideration
Call (800) 942-9027









Next Column: December 18, 2000
Copyright: December 10, 2000. All Rights Reserved. Reviews, Interviews, Commentary, Photographs or Graphics from any Broadway To Vegas (TM) columns may not be published, broadcast, rewritten, utilized as leads, or used in any manner without permission, compensation and/or credit.
Link to Main Page
---
Laura Deni


CLICK HERE FOR COMMENT SECTION