! >
Broadway To Vegas
  
 SHOW REVIEWS CELEBRITY INTERVIEWS GOSSIP NEWS

| | |
| --- | --- |
| | |
CHARLES TOWERS STEERS MERRIMACK REP - -SHAKESPEARE IN THE PARK OR CEMETERY - - THE FLYING DUTCHMAN - - BRUCE WILLIS DONATES DIE HARD MEMORABILIA - - SUPREME GOWNS GO ON TOUR FROM THE LONG ISLAND MUSEUM TO VICTORIA & ALBERT - - JUDGE FRANCIS BIDDLE WAS TRYING - - DIRECTOR DANIEL SULLIVAN INJURED IN STAGE MISHAP - - CHRISTOPHER DURANG TO BE HONORED AT INGE FESTIVAL - - DONATE . . . Scroll Down


Copyright: August 5, 2007
By: Laura Deni
CLICK HERE FOR COMMENT SECTION
MERRIMACK REPERTORY THEATRE PLANS WORLD PREMIER AND OFF-BROADWAY VENTURE. ALSO CAR WASH??


If you are one of many, how do you attract customers?

"Our interior slogan is - Small But Excellent. We focus on quality not size," responded Charles Towers, Artistic Director of Merrimack Repertory Theatre in Lowell, MA.

"Our situation is no different than anyone else's," continued Towers who spoke with Broadway To Vegas last week. "This coming year will be the 29th season here as a full professional theatre and it's overcome every obstacle so far."



Charles Towers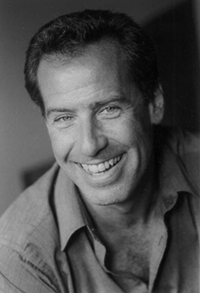 They have not only overcome, but succeeded.

Now in its 28th season, MRT has been under the artistic direction of Charles Towers since 2001 and has become known for high-quality productions of contemporary and new work. During the last six seasons, MRT has produced 7 world premiere new scripts and 22 regional premiere productions.

This coming season will see another world premiere, Tunney/Shakespeare, and a transfer to off-Broadway with Secret Order by Bob Clyman, which closed Merrimack's season this year.

"We've been invited to bring that show to off-Broadway. It's a lovely venue and they have built up a nice reputation. We think it's a smart thing to do," he said referring to the 59E59 Theatre.

Secret Order, a psychological drama, was directed by Towers at Merrimack. Clyman set the play in the midst of a group of high-level scientists who are working to discover a cure for cancer - a setting which feeds into the public assumption that scientists are so committed to the quest for truth that they are above fraud.

"There will be some fund raising between now and then. I think it is a show that can find a New York audience. I don't do this lightly," was Towers thoughtful response.

Towers hopes the upcoming world premiere Tunney/Shakespeare in Six Rounds by David E. Lane will be a knock out for Merrimack.

"It was brought to me by the actor who is doing it, Jack Weatherall." said Towers. "Gene Tunney was a successful businessman and actually taught business at Yale. An odd things for what one considered a boxer to do. But, as research has shown, Tunney was not your typical boxer by any means."

"During World War One he came across Shakespeare and he thought it completely changed his life," continued Towers. "It's a fascinating story and Jack does it brilliantly, especially portraying Tunney as a middle aged ex-boxer. When he comes to the Shakespearean passages nobody could interpret them better."

"He does it in a classroom setting, where the audience become his students. So, we actually get the best of both world. We get the story of Tunney as boxer and Tunney who was changed by Shakespeare."

"There are hundreds of theatres like this one across the country," conceded Towers. "My theatre is a member of the League of Resident Theatres. - LORT. There are 75 theatres in LORT including the Hartford Stage Company and the Guthrie in Minneapolis. Large theatres and small make up this organization of theatres. We're all non-profit and - just like a opera, a symphony or an art museum - we all are dedicated to creating works of theatrical art, as opposed to creating works that will have a commercial run on Broadway."

"Those are two different approaches," he elaborated. "A commercial producer in New York approaches selecting and producing work different than we do. So, I have plenty of colleagues out there. Most of us split the job into two."

"I do have an executive director who is my partner," he said referring to Tom Parrish. "I like to think I have a certain amount of feet on the ground. I've met flightier artistic directors than myself. We do have to produce as well. But, we do try to have one person take care of the business end of the institution, so that I can take care of the selecting and producing and ultimately directing as well. I direct two productions. We produce all six."

"I'm always looking for theatre that belongs in the theatre and is not a television or a film script. I love things that are on television. I love movies. But, they are different forms. I think the theatre is its own art form," he emphasized.

"I try to find things that really work on stage and belong on stage and need to be spoken aloud by a live actor. Language is really important to me," he stressed. "The idea that inspires the emotion that it engenders. Really, when you go to the theatre, in the end what you are going to do is - you're going to listen to an actor speak language."

"Just like when you go to an opera, you're going to hear an opera singer sing. There is a lot more to the opera, of course - set design, costumes. But, really the essence of the opera is the voice singing. And the essence of going to a symphony is the instruments playing. And, the essence of going to a dance company is a body moving through space. And the essence of going to the theatre is a person speaking. So, the actor and language are really key for me in the work that I do and love."

"Lowell, which is the fourth largest city in Massachusetts, is 25 miles northwest of Boston. We are the only professional theatre serving a region 20 miles around us. On the other hand, we're not that far from Boston. So there is some competition, certainly. The community between Lowell and Boston have a decision - do I point my car towards Lowell or towards Boston? All we can do is - do our best."

"We try to pick things that have merit, but will also engage and entertain. And, you try to do both of those things simultaneously."

"We have a subscription base of 4,000. We have an renewal rate of 80 percent. We're a small company. We have a very small budget as compared to other companies in Boston, Hartford and Providence. We're about a $2.3 million annual budget. And, the theatres in the cities I just mentioned the budgets are anywhere from $6 to $10 million."

"We do shows with casts of two to eight, but we've done some one person shows along the way. There won't be a large version of a Shakespeare on our stage because we're not going to do a mediocre version of large, but there will be an excellent version of Tunney/Shakespeare. That's what I mean, we will do one as opposed to the other."

"We're doing A Delicate Balance by Edward Albee, a character play. We have a fantastic new play by a fantastic new playwright called by Itamar Moses called The Four of Us, and it closes our season."

The Four of Us, which opens next April 17, is a comedy about two young writers and best friends: Benjamin, a novelist, and David, a struggling playwright.

Also on the board is the regional premiere of The Missionary Position by Keith Reddin. Agendas collide on the presidential campaign trail when a front-running candidate's chief fundraiser battles a Christian activist on his own missionary crusade to restore the country's religious values. Behind closed doors, the struggle between religion and politics in America is revealed in this clever and witty satire.

"So, we do focus on smaller, intimate works," continued Towers. "Our theater, fortunately, supports it."



Merrimack Repertory Theatre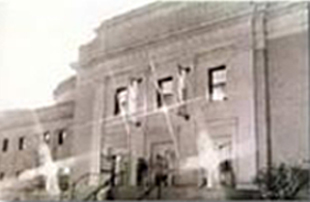 "We're in a 308-seat theater. A very lovely little theater. It allows the audience to be close to the actor, action and words. It all works."

"The theatre was built in 1920 as a lecture hall. It was renovated in 1985 to be the home of this theatre. It's in good shape. We'd like a bunch of new seats, but audiences likes it - they like it quite a lot. It's a lovely place to go see theatre."

Like every other theatre, Merrimack looks for dollars.

"Money is the biggest problem," he complained. "Funding has changed in America in the 30-years that I've been doing this. Corporate funding has changed. National Endowment for the Arts has been slashed. The Massachusetts Cultural Council took a 62 percent slash two years ago. American doesn't support the arts through its government. It just relies upon us to keep going to individuals to try to raise money to cover the difference between ticket sales and expenses."

As city budgets go under the microscope and citizens are asked how to allocate tax dollars, the arts programs get a low pecking order.

"We can't do without fire or police. Our city budget is always under stress. What goes? Not teachers. Not schools. There are hard decisions to be made," he reasoned.

Most small theatres are engaging in a variety of fund raising projects - many of which have been mainstays of youth groups and civic clubs - bake sales, auctions, dinners.

"We have a dinner where we honor a community citizen. We do wine tastings. We pull every trick out of the book. We haven't gotten down to the car wash yet, but we just might," Towers said only half kidding.

"The point is, we don't charge the $70-$100 a ticket that New York does. If you divide it all out, it literally costs us $70 per person to do the six plays we put on here. That's overhead, theatre rental, costumes, actors - everything. We should be charging $70 per ticket. Our average ticket price is $30 after subscriptions and discounts. That's $40 per person that we have to find another way to get, because if we charged $70 - it wouldn't be happening."

Towers got into the business almost by accident. He was a student at the University of Vermont intending to be a psyche major.

"I tried out for a play in the fall of my freshman year. I didn't go there for theatre. It is not a theatre school. I just got the bug, as they say. I acted a lot. Because it was a small theatre in a larger school, if you had any kind of drive, you could make things happen. So, by the time I graduated, as an undergrad I had directed nine productions. I just sort of thought that I knew what I was doing. It was hubris."

Previous to helming the Merrimack he served as the Artistic Director of Virginia Stage Company in Norfolk, Virginia and Portland Stage Company in Portland, Maine - which he founded in 1978.

"In Portland, Maine there was a non-equity theatre that had sort of gone defunct called the Profile Theatre. I came in and started the Portland Stage Company," he quickly explained.

Towers has produced over 100 productions including the premieres of award-winning plays by Harry Kondoleon (Play Memory), Allan Havis (Morocco and Haut Gout) and Margaret and Larry Pine (The Kreutzer Sonata) as well as the world premiere of the Marsha Norman/Lucy Simon musical The Secret Garden at Virginia Stage Company which was transferred to Broadway in 1991 where it won three Tony Awards.

Towers' directing work at his own theatres and as a guest director at such theatres as Huntington Theatre Company, Cincinnati Playhouse in the Park, The Old Globe, Oregon Shakespeare Festival, Alabama Shakespeare Festival, The Repertory Theatre of St. Louis, The Cleveland Play House, and Dallas Theatre Center includes the world premieres of; Vernon Early by Horton Foote, The Dead Eye Boy by Angus McLachlan, Fallen by Craig Warner, Short Haired Grace by Bill Bruehl and Wetter Than Water by Deborah Pryor as well as the American Premieres of; The Beastly Beatitudes of Balthazar B and Fairy Tales of New York both by J. P. Donleavy and My Mother Said I Never Should by Charlotte Keatley.

"It's still my passion," he says of the job he loves. My brother grew up with talent in his hands - he painted. I had none of that. I never expected to have any kind of an art form. It never occurred to me. All of a sudden I found my art in college. So, I thought this is what brings me joy. It's taking a really great text into a rehearsal hall. I have really good taste in casting actors. Putting those two things together - actors and text - is still the joy of my life."



Mikhail Baryshnikov performing Le Jeune Homme et la mort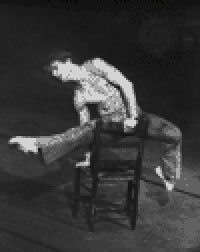 "It is encourages to see a Mikhail Baryshnikov still dancing," he said about the 59-year-old dance master. "He has a studio in New York and is teaching the next generation. He lets younger choreographers choreograph him as well as creating his own choreography. It's fantastic, just fantastic that someone would stick with it," Towers said referring to the Baryshnikov Dance Foundation which in November 2005, opened the Baryshnikov Arts Center (BAC), located in the new performing arts complex 37 ARTS in Manhattan.

The Center serves as a creative laboratory, meeting place and performing space for a vibrant community of artists from around the world. Programs include student fellowships, artist residencies, and commissions of new works.

"I'm in my early 50's, so I admire those who are able to keep it going," admitted Towers. "I'm counting on 70 being the new 50."

Towers also has an ace in the hole - his 8-year-old son who excels at soccer. "I'm counting on him getting a scholarship and paying for his father's old age."


ART AND ABOUT


VICTORIA & ALBERT MUSEUM TO HOST SUPREMES COLLECTION Mark Jones who has spent six years as director of the Victoria and Albert Museum, has announced that next summer the V&A will host a glitter-and-dresses extravaganza devoted to the Supremes.

The Supremes formed while still at school in Detroit in the late 1950s. They went on to become the most successful black act of the Sixties, notching up 12 No 1 hits between 1964 and 1969, including Where Did Our Love Go? and Baby Love.

Motown president, Berry Gordy, renamed the group Diana Ross & the Supremes in 1967. Ross left the group in 1970.

The backbone of the collection are gown preserved by Mary Wilson, who is also in the process of putting together a picture book of the collection. Prior to hitting the V&A the exhibit of these 1960s sartorial stunners, curated by the Rock 'n' Roll Hall of Fame, has been exhibited at museums around the U.S. They are currently on display at The Long Island Museum in Stonybrook, NY through October 21.

Called Reflections: The Mary Wilson Supreme Legacy Collection, this exhibition includes 50 drop-dead gorgeous gowns. With large graphic panels and photographs, the exhibition contextualizes the costumes by chronicling their history, the history of Motown, and its crossovers and connections to Civil Rights history and social and political change in the 1960s.

"We loved glamour. We loved looking good. We set the trend and we would not have wanted to look any other way," says Mary Wilson.

"This exhibition is a dream come true for me." The exhibition includes the first dresses purchased by Mary Wilson, Diana Ross and Florence Ballard when they were still known as the Primettes; a set of black velvet Bob Mackie gowns worn on the GIT on Broadway television special in 1969; outfits worn on The Supremes' television specials and featured on album covers; and those from their 1977 farewell performance.

DIE HARD

National Museum of American History Director Brent D. Glass accepts Die Hard film objects from Actor Bruce Willis during a ceremony in the Treasures of American History exhibition at the National Air and Space Museum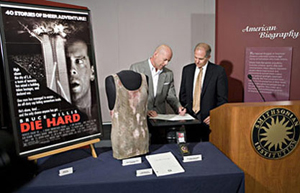 items have gone on display in the new acquisitions case in the Treasures of American History exhibition at the Smithsonian's National Air and Space Museum.

Twentieth Century Fox and actor/producer Bruce Willis donated objects from the Oscar-nominated Die Hard movie to the Smithsonian's National Museum of American History. Series protagonist John McClane joined the ranks of Indiana Jones and Rocky Balboa when items—including an athletic shirt, a poster and a publicity still from the original film Die Hard (1988), and a badge and original script from the fourth film in the series Live Free or Die Hard (2007)—join the museum's permanent entertainment collections.

Die Hard is a quintessential Hollywood action movie representing not only the classic good-versus-evil struggle but also showcasing the explosive ingenuity that characterizes American film," said museum director Brent D. Glass. "This donation allows us to add materials from the action-adventure genre to our collection."

Willis first "acquired" fame as David Addison in the television series Moonlighting and sky-rocketed to one of Hollywood's leading men with his role in the Die Hard series. The newest addition to the series, "Live Free or Die Hard," features Willis as both star and producer.

The National Museum of American History collects, preserves and displays American heritage in the areas of social, political, cultural, scientific and military history. Documenting the American experience from Colonial times to the present, the museum looks at growth and change in the United States. The museum is closed for major renovations and will re-open in summer 2008.



Broadway To Vegas is supported through advertising and donations. Priority consideration is given to interview suggestions, news, press releases, etc from paid supporters. However, no paid supporters control, alter, edit, or in any way manipulate the content of this site. Your donation is appreciated. We accept PAYPAL. Thank you for your interest.

CHRISTOPHER DURANG

Christopher Duran photo by John Schisler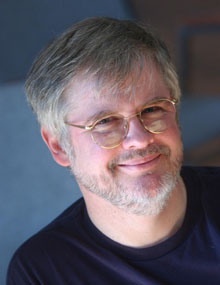 one of the most influential playwrights of contemporary American theater, will be the Honoree of the 27th William Inge Theatre Festival, April 23-26, 2008, in Independence, Kansas.

Durang will receive the William Inge Theatre Festival Distinguished Achievement in the American Theatre Award on Saturday, April 26th, at the Tribute festival finale, at the William Inge Theatre at Independence Community College. Previous Honorees at the Inge Festival include great playwrights as Arthur Miller, August Wilson, Neil Simon, Edward Albee, and Stephen Sondheim.

The festival is named for the late Pulitzer Prize and Oscar-winning writer William Inge, who was a native of Independence and ICC alumnus.

"We are excited to honor one of modern theater's funniest and most topical playwrights, whose noteworthy achievements include inspiring a new generation of young playwrights," said Peter Ellenstein Inge Center Artistic Director.

In the early 1980s, Durang penned some of his most famous work. Sister Mary Ignatius Explains it All for You received rave reviews. Elizabeth Franz originated the lead role, with actresses Nancy Marchand, Kathleen Chalfont, Lynn Redgrave, Cloris Leachman, and Valerie Curtin among those headlining subsequent productions. Sister was paired with his popular curtain raiser The Actor's Nightmare.

Beyond Therapy likewise attracted the attention of many noted actors. Initially Off-Broadway starring Sigourney Weaver and Stephen Collins, it later transferred to Broadway starring Dianne Wiest and John Lithgow. David Hyde Pierce, getting his Equity card in his first professional production, played a small but funny role of the waiter.

The subsequent play Baby with the Bathwater was directed by Mark Linn-Baker and featured Cherry Jones and Tony Shalhoub. In 1985 New York's Public Theatre presented Durang's The Marriage of Bette and Boo. It featured a remarkable cast including Joan Allen and Graham Beckle, along with Olympia Dukakis and Mercedes Ruehl.

His newer stage work includes books and lyrics for Adrift in Macao with music by Peter Melnick. His crackpot Christmas play Mrs. Bob Cratchit's Wild Christmas Binge about an out-of-control Mrs. Cratchit, has become a traditional holiday mounting.

In 2004, he wrote a commission for the McCarter Theatre in Princeton, N.J., which became Miss Witherspoon. It was named on the Ten Best Plays of the year by Time magazine and was a finalist for the Pulitzer Prize.

Durang is currently co-director of the playwriting program at the Juilliard School of Drama. His awards include the Harvard Arts Medal and the prestigious three-year Lila Wallace Readers Digest Writers Award; and the Sidney Kingsley Playwriting Award. Early in his career, he won a Guggenheim, a Rockefeller and the CBS Playwriting Fellowship.


SWEET CHARITY


BONEY JAMES delivering smooth jazz Friday, August 10 at the Byham Theater in Pittsburgh as part of the 1st Annual Groove Jazz Festival. Proceeds Benefit Naomi's Place - Transistional Housing, an organization that assists homeless women in finding adequate housing to fit their needs.


SHAKESPEARE IN THE PARK OR IN A CEMETERY


Two production of Shakespeare's A Midsummer Night's Dream are being stage not in a traditional Shakespeare type theatre, but rather at opposite ends on the country - one in Central Park and the other in a famous cemetery.

The graveside soiree takes places when Hollywood Forever Cemetery and Tall Blonde Productions present this as their second production of their first annual Shakespeare in the Cemetery event. New York may have Shakespeare in the Park but Los Angelenos now have a new way to experience the Bard's work as the Hollywood Forever Cemetery will be presenting two of Shakespeare's classics in their park every summer.

Audiences are invited to arrive early, bring a picnic dinner to enjoy, a blanket to sit on and friends with which to share an inspiring evening. Dinner and a play have never been quite like this!

Hollywood Forever, resting place of Hollywood's Immortals, is a 100 year old historic cemetery in the heart of Hollywood which has made national headlines with its innovative approach, including digital biographies, the biggest Dia De Los Muertos celebration in Los Angeles, and an outdoor summer classic film series known as Cinespia. In keeping with Hollywood Forever's mission to serve as a cultural center for the city of Los Angeles, this first annual Shakespeare In The Cemetery was born.

A Midsummer Night's Dream is unique among Shakespeare's comedies. Combining elements of farce and the romantic comedies of his later years, Shakespeare created a wildly magical and mercurial play, possibly his first true masterpiece.

The piece was likely created for a court wedding, attended by Elizabeth I, Queen of England. As such, Midsummer becomes a play within a play, watched by the members of the court represented on stage watching Quince, Bottom and their band of lowly craftsmen weave a play of "tragical mirth," as Shakespeare comments on the politics of the realm and his own profession.

Four lovers flee Athens for the forest, unaware that their romantic squabble and parental difficulties will soon be overshadowed by magic. A fight between the King and Queen of the Fairies, Titania and Oberon, ensues, turning them into libidinous lunatics, while Titania herself falls in love with a buffoon turned ass. A Midsummer Night's Dream is a sparkling romp that proves "the course of true love never did run smooth."

Directed by Chrisanne Blankenship, the cast features; T.J. Lowther, Jenny D. Martin, Royce Johnson, Michael Perl, Ryan Pfeiffer, Italome Ohikhuare, Katharine Brandt, Rachel Bar-Gadda, Eric Hunicutt, Parvesh Cheena, Blake Silver, Rebecca Russ, Allie Adair, Zoë Jarman, Katharine Everett, Brianna Lee Johnson, Sean Sellars and Kelly Musson.

The lighting design is by Phil Wilson. The set design is by John Toom. The sound design is by Lindsay Jones. The costume design is by Edgar Revilla. The Fight Choreography is by Ned Mochel. Make-up and hair design is by Sarah Milligan. Props by Monique Miediema. The Assistant Director is Alexandra Billings.

Opens on Friday, August 10 and will continue for four weeks through Sunday, September 2 at the Hollywood Forever Cemetery.

As an aside, A Midsummer Nights Dream was turned into a 1935 movie which won two Academy Awards and picked up two more nominations. Erich Wolfgang Korngold, who did the musical arranging and composed additional music for the film, is buried at Hollywood Forever Cemetery. A 1999 remake starred Kevin Kline, Michelle Pfeiffer, Bill Irwin, Stanley Tucci, Rupert Everett and Calista Flockhart - all of whom are still living and thus above ground.

The Central Park version, part of the annual Shakespeare in the Park series, is directed by Daniel Sullivan - see next section.

Featuring: Opal Alladin, Jason Antoon, Chelsea Bacon, Ken Cheeseman, Christine Corpuz, Keith David, Mireille Enos, Jesse Tyler Ferguson, Herb Foster, Simon Garratt, Jon Michael Hill, Erica Huang, Ben Huber, Cassady Leonard, Austin Lysy, Lily Maketansky, George Morfogen, Tim Blake Nelson, Daniel Oreskes, Martha Plimpton, Mallory Portnoy, Laila Robins, Jay O. Sanders, Lina Silver, Keith Randolph Smith, Jack Tartaglia and Elliot Villar.

Because of Sullivan's accident, previews are delayed from August 7 to August 8 with performances through September 9 at the Delacorte Theater in Central Park, NYC.


FIRST AID STATION
DANIEL SULLIVAN the Tony-award winning director of the Public Theater's Shakespeare in the Park production of A Midsummer Night's Dream, at the Delacorte Theatre in New York's Central Park, fell through a trapdoor on the set last Monday, July 31, during a tech rehearsal. He was rushed to the hospital where it was determined he sustained four fractured ribs and a collapsed lung.

He is expected to make a full recovery. It is unclear whether previews would stay on schedule - set to begin August 7 with an official opening August 23.

BACK HITTING THEIR HIGH NOTES last week's column mentioned Opera Australia being plagued by a mysterious illness. Opera Australia Executive Emma Williams gave Broadway To Vegas an update. "It was the flu that as opposed to food poisoning that caused the performance of Seraglio be cancelled. It is rare but does occasionally happen and always in our Winter season."



THE FLYING DUTCHMAN by Richard Wagner. Conducted by Asher Fisch.

Starring Greer Grimsley as The Dutchman. Jane Eaglen as Senta. Daniel Sumegi cast as Daland. Erik is portrayed by Jay Hunter Morris. Mary by Luretta Bybeee. The Steersman is Jason Collins.

Wagner's immortal tale of the Flying Dutchman opens with a stormy orchestra and blood-red sails. A cursed sea captain, who can be redeemed only by true love, sets foot on land every seven years to search for a bride.

Stage Director is Stephen Wadsworth. Set designer is Thomas Lynch. Costume Designer is Dunya Ramicova. Lighting Design by Joan Arhelger. Chorusmaster Beth Kirchoff. Sets and Costumes from Seattle Opera.

Original Title: Der fliegende Holländer. In German with English Captions by Jonathan Dean.

Approximate Running Time: 3 hours and 25 minutes, with 2 intermissions At McCaw Hall, Seattle Opera. Opened last night, August 4th with performances through August 25. Seattle, Washington.

DOUBLE VISION by Barbara Blumenthal-Ehrlich. Directed by Ari Laura Kreith. Double Vision is a dark romantic comedy about urban singles running from their hearts' desires - smack into a brick wall. It looks at city life and the twisted relationships it inspires. It's a quirky tale about men and women and the relationships they run from.

At the center of the story is Dave, who's afraid to tell his girlfriend to turn down a job transfer across the country in California. The more he resists the urge to tell her to stay, the more he loses his grip on reality, identifying closer and closer with the naked man in the subway. Around him, his roommates and friends are also living out their relationship fears - with sometimes-tragic consequences. Mark keeps company with only married women to minimize the risk of getting in to deep. And the older Ben beds only nubile beauties, telling himself he's their age - in spirit anyway. Celia avoids love, working the nightshift and Mary escapes up the corporate ladder. Michelle is young and has never been hurt, but all that's about to change....

The six-member cast will include OBIE Award-winner Christopher McCann, Shane Jacobsen, Linda Jones, Quinn Mattfeld, and Rebecca Henderson. The set and costume design will be by Michael Wilson Morgan, the lighting design by Antoinette Stokes, and the sound design by Ben Morss.

Presented as part of The New York International Fringe Festival August 10th - 26th. DoubleVision joins FringeNYC 2007 after a reading at Playwrights Horizons directed by Mark Brokaw.

TRYING

Judge Francis Biddle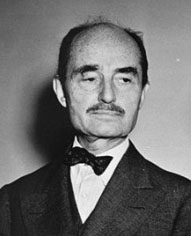 written by Joanna McClelland Glass, directed by Cameron Watson and starring Alan Mandell and Rebecca Mozo.

The boss is an aging legend, cantankerous but charismatic. The new assistant is young and vulnerable, but full of grit. And then the fun begins. Based on the playwright's own real-life experience, the play is a hopeful and humorous tale of friendship amidst life's most inevitable adventure - growing old.

In 1967, young Joanna McClelland Glass moved with her new husband from the plains of Saskatchewan in western Canada to Washington DC. Energetic and ambitious, she accepted a position as secretary to Francis Biddle, an aging legend.

Francis Beverley Biddle (May 9, 1886-October 4, 1868) gained fame as the primary American judge during the Nuremberg trials after World War II.

Biddle was as close to aristocracy as we get in America. His mother was descended from William Randolph, who settled in Virginia in 1673, and whose grandson was married to the granddaughter of Pocahontas. His father descended from William Biddle, who came to America in 1681. Another ancestor was Edmund Jennings Randolph, who was aide-de-camp to George Washington during the Revolutionary War, a delegate to the Constitutional Convention, the first Attorney General of the United States, and succeeded Thomas Jefferson as Secretary of State. Yet another ancestor, Samuel Wardell, was burned as a wizard in Salem in 1691.

Biddle, himself, was from a wealthy Philadelphia family, had graduated from Harvard with honors, clerked for Chief Justice Oliver Wendell Holmes, served as Attorney General under Franklin Roosevelt, and was Chief Judge at the Nuremberg Trial of Hitler's top aides.

But by 1967, Biddle was 81 years old and resisting it mightily, which made him cantankerous, demanding, and extremely difficult to please. What Joanna didn't know until she arrived for work was that she was one in a long line of secretaries, all of whom had left abruptly in emotional states ranging from humiliation to terror. But unlike her predecessors, she was strong, brave, and determined to tame the beast.

And she did. Trying is the story of that year and that friendship.

Trying begins previews Wednesday, August 8 and officially opens on Saturday, August 11 continuing through Sunday, September 9, at the Colony Theatre, in Burbank, CA.

TRIUMPHANT BABY music by Joe Iconis and lyrics by Robert Maddock, stars Lorinda Lisitza and is directed by Brad Oscar. The show is a concert about hick towns and hussies and all the good and bad things that can happen to a lady with a hankering for fame and murder. And root beer floats. The audience is catapulted into the world of this ambitious girl's journey through the highs and lows of love, heartbreak, criminal digressions, dreams, failures and the great "triumph" of survival.

Features Liz Lark Brown and Tanya Holt. Musicians are Matt Hinkley, Matt Wigton and Joe Iconis.

Triumphant Baby is partly a tribute to Old Hollywood and vintage tales about hooligans and hookers. The concert harks back to bygone eras with a "cabaret" vibe while staying contemporary with songs like, That's What You Get For Falling in Love with Tom Hanks and the titular anthem, which reminds everyone to stay young, hopeful and very, very wild. Mondays August 13, 20, 27 and September 10 at the Theatre at St. Peter's in NYC.

PUERTO RICAN TRAVELING THEATRE presents Entremes de Refranes and El Juez de los Divorcios by Spanish playwright Miguel de Cervantes Saavedra as their annual summer offering.

The Puerto Rican Traveling Theatre has been recognized as a pioneer in bilingual theatre, never abandoning its ties to their community. For the last four decades, PRTT's annual summer tour brings them to parks, playgrounds and street corners throughout the five boroughs of New York and parts of New Jersey – bringing free theatre directly to individuals who are financially unable to afford Broadway and Off-Broadway ticket prices. The company is one especially known and recognized for performing works in both English and Spanish.

Entremes de Refranes and El Juez de los Divorcios are two short farces that were written in 1615 as part of Cervantes' Ocho comedias y ocho entremeses nuevos (Eight comedies and Eight New Interludes). These satirical stories dramatize, with slight misogynist humor, the everyday life of the common people.

Directed by Josean Ortiz, the production features: Claudio Alberio, Damaris Cabrera, Jonathan Florez, Alicia Kaplan, Hector Palacios, Ricardo J. Salazar, William Saquicela and Fulvia Vergel.

Opening night slated for August 9th in Manhattan. Performances in other boroughs will continue through August 26th. The production will be performed in Spanish with an English synopsis.

A FEW GOOD MEN Award-winning stage play by Aaron Sorkin (West Wing) made into Rob Reiner film of the same name tells the story of two marines accused of murdering a fellow soldier. Great courtroom drama as a rookie lawyer must decide whether he should plea bargain or go to court, exposing a feared colonel and the underworkings of the military at Guantanamo Bay, Cuba.

Staged at The Nevada Theatre, which is California's oldest continually running theatre. Located in historic picturesque Nevada City the production runs August 10 through 25. Benefit performance Wednesday, August 15, for Friends of Nevada County Military.

BELL, BOOK AND CANDLE by John van Druten. Directed by Darko Tresnjak.

Gillian is a smart, independent and beautiful woman. When she decides to amuse herself by casting a love spell on her handsome neighbor, her life is turned upside down. Gillian deals with the hilarious consequences of her new situation with supernatural assistance from her eccentric aunt and beatnik-warlock brother.

A stylish and funny romantic comedy that became the blockbuster movie staring Kim Novak and Jimmy Stewart and inspired the television comedy classic, Bewitched.

Gillian Holroyd is portrayed by Melinda Page Hamilton. Nicky Holroyd is played by John Lavelle. Adrian La Tourelle takes on the role of Shep Henderson. Sidney Redlitch is played by Gregor Paslawsky while Deborah Taylor takes on the role on Miss Holroyd (Queenie).

Scenic Design by Alexander Dodge. Costume Design by Emily Pepper. Lighting Design by Matt Richards. Sound Design by Paul Peterson.

Opened last night with performances through September 9 at the Cassius Carter Centre Stage, Old Globe Theatre in San Diego, CA.


| | | |
| --- | --- | --- |
| | | |
WHO'S WHERE


LINDA RONDSTADT on stage Friday, August 10 at Cape Cod Melody Tent in Hyannis, MA. On Saturday the show is at the South Shore Music Circus in Cohasset, MA.

ARLO GUTHRIE in the spotlight Friday, August 10 at the Shenandoah Valley Music Festival in Orkney Springs, VA. Next Sunday, August 12, he stars at the Filene Center at Wolf Trap in Vienna, VA.

COUNTING CROWS bring their show to the GCS Ballpark in Sauget, IL on Tuesday, August 7. On Wednesday the perform at Drillers Park in Tulsa, OK. Friday finds them at the Missouri State Fair in Sedalia, MO. On Saturday they are on stage at Principal Park in Des Moines, IA.

JOHN MAYER center stage Tuesday, August 7, at the Ford Amphitheatre in Tampa, FL. Wednesday he's in the spotlight at Sound Advice Amphitheatre in West Palm Beach, FL.

NORA JONES entertains in Germany this week. On Tuesday, August 7, she is at the Freilichtbuhne Stadtpark in Hamburg and on Wednesday she performs at Zitadelle in Berlin.

DAVE MATTHEWS BAND in a two nighter beginning Tuesday, August 7, at the Tweeter Center in Camden NJ. On Friday they can be enjoyed at the Post-Gazette Pavilion in Burgettstown, PA. Saturday the show is at the Nissan Pavilion in Bristow, VA.

BEACH BOYS brings their surf sounds to the Ventura County Fair in Ventura, CA on Tuesday, August 7. On Thursday they perform at the Meadowbrook Musical Arts Center in Gilford, NH. Friday finds them at the South Shore Music Circus in Cohasset, MA and on Saturday the show is at Hatch Shell in Boston.

GOOD CHARLOTTE AND JUSTIN TIMBERLAKE share the bill on Monday, August 6 at the Fed Ex Forum in Memphis. On Tuesday the show is at Gwinnett Center in Duluth, GA. Friday they perform at TD Banknorth Garden in Boston.

DIANA KRALL AND CHRIS BOTTI performs Tuesday, August 7, at Les Schwab Amphitheater in Bend, OR. On Wednesday they are at the Cuthbert Amphitheater in Eugene, OR. Thursday finds them at the Keller Auditorium in Portland, OR.




PIFFLE AND PROFUNDITIES


IMMORALITY ATTRACTS BIG CROWDS There were no Elizabethan Theatres until 1576 - plays were performed in the courtyards of inns - they were referred to as inn-yards. James Burbage built the very first theatre in 1576 with his brother-in-law John Brayne, appropriately named The Theatre. Elizabethan theatres were also used for bear baiting, gambling and for immoral purposes - attracting huge crowds - up to 3000 people. Next Column: August 12, 2007
Copyright: August 5, 2007. All Rights Reserved. Reviews, Interviews, Commentary, Photographs or Graphics from any Broadway To Vegas(TM) columns may not be published, broadcast, rewritten, utilized as leads, or used in any manner without permission, compensation and/or credit.
Link to Main Page
---
Laura Deni


CLICK HERE FOR COMMENT SECTION