! >
Broadway To Vegas
  SHOW REVIEWS     CELEBRITY INTERVIEWS     GOSSIP     NEWS 
| | |
| --- | --- |
| | |
Copyright: August 5, 2001
By: Laura Deni
CLICK HERE FOR COMMENT SECTION

THE EFX JINX
Think twice before you accept an offer to star in EFX, the production show at the MGM-Grand in Las Vegas.


RICK SPRINGFIELD
That production may be cursed - or at least a lot of curse words have been uttered as performers get injured.

Rick Springfield has followed in the footsteps of Michael Crawford and David Cassidy in being injured while performing.

Springfield broke his arm last Tuesday while performing one of the stunts in his EFX Alive show. The accident occurred during The Time Machine segment, which requires the star, among other things, to climb on a 20-foot-high beam. As the audience watched Rick fell, breaking his left forearm and wrist and sustaining numerous bruises.

The singer was taken to University Medical Center. On Wednesday Springfield returned to his Los Angeles home to consult an orthopedic doctor. It was hoped that he will not need surgery.

Sal Salangsang, who usually performs as Springfield's comic sidekick, stepped into the lead role through last night. EFX was scheduled to go dark for a vacation period today through Aug. 13.



DAVID CASSIDY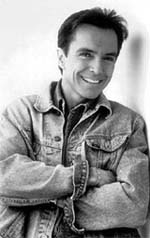 The singer/soap star had concert dates booked during his EFX Alive hiatus which had to be canceled.

Springfield replaced David Cassidy, the 1970s teen heartthrob who scored a success on Broadway in Blood Brothers and then impressed the Las Vegas crowds when he replaced Michael Crawford in the EFX show. Cassidy suffered nerve damage to his foot that was a result of nearly 1000 physically strenuous performances of his Las Vegas show EFX, stated the official release.

His foot took longer than expected to heal, and doctors insisted that Cassidy cancel a summer tour last year. The performer has sufficiently recovered enabling him to finally begin his long anticipated cross country tour this past July 17.

The man Cassidy replaced in EFX, Michael Crawford, also sustained injuries while performing in EFX. A lawsuit ensued. Crawford sued the MGM Grand claiming that he was required to "mount the saddle of a bicycle which was mechanically ridden across the stage. The lighting used to allow him to see the bike failed, causing him to miss the saddle as the bike continued to roll forward."



MICHAEL CRAWFORD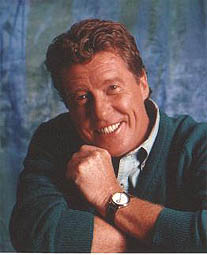 The lawsuit continued that Crawford was instructed "to slide down a rope from a roof to the stage. Instead, the special effect failed, causing (him) to strongly impact the stage, which was wet as a result of another special effect."

The lawsuit contended that when the first injury occurred Crawford did not know how badly he was hurt. In September 1995 he began feeling pain in his right leg. Despite the pain, he never missed a show.

Attached to the lawsuit is a letter from Dr. Lawrence Dorr of the University of Southern California Center for Arthritis and Joint Transplant Surgery. The letter confirmed that Crawford's injuries were consistent with the falls from the show.

Tommy Tune, who did his turn as the EFX star, is the only one to have left the production unscathed. And, out of all the stars, Tune is the only one who is a trained dancer. That doesn't mean Tune hasn't had his travails. He suffered a broken foot in Tampa, Florida. That happened while he was starring in the Broadway bound musical, Busker Alley. Tune "landed wrong" during a number, broke his foot and couldn't dance for months. The show folded.

As for Springfield, the broken bones could be the break he's been looking for to get out of his contract. The role is demanding and Springfield's recuperation is expected to be lengthy. His showroom counts have been lower than previous stars and the rocker has made no secret that he prefers the open road, rather than the confinements of a stage show. He originally signed a one year contact up in January, and neither side has given any indication that the contact would be renewed.

In a jump start position to hop on stage is Donny Osmond - presumably possessing full medical coverage. He's been quite vocal in announcing that he'd love to return to Las Vegas on a permanent basis and was negotiating to become part of a production show.


COURT UPHOLDS FORCING ACTING STUDENTS TO USE PROFANITY

Requiring an acting student to use profanity when playing a character does not infringe on that student's rights to free speech and exercise of religion, a federal judge ruled Friday.

Christina Axson-Flynn, a member of The Church of Jesus Christ of Latter-day Saints (Mormon), said her University of Utah professors refused to allow her to omit profanity from an in-class performance, even though she says she notified department officials prior to being accepted into an actor training program that she would not "take the name of God or Christ in vain" or use a certain expletive because to do so was against her religious beliefs.

If Axson-Flynn was an actor looking for work she would have the option of not auditioning for a part. Should she accept a role that was specified to be "G" rated and during the production her part was rewritten to become "X" rated, and she was told to do it that way or suffer consequences -i.e. be fired, lower pay or billing - she would have a lawsuit.

When a person enrolls in a university class it amounts to entering into a contract. For the exchange of a sum of money and the successful completion of the task - attending classes, passing tests, writing reports, etc, the person receives credit. If it is agreed upon by both parties that a person doesn't have to do something - i.e. say certain words - then that agreement becomes a modification of that contract. To then force the person to say those words, especially under threat of no credit or a lower grade, would be a breach of contract.

Attorney James McConkie, chief counsel for Axson-Flynn, viewed this situation as a first amendment issue rather than a breach of contract case. In doing so they presented a unique case which didn't fall with favor upon the court. During the hearing McConkie did not present any on-point cases to add backbone to his client's position. Rather, he referenced a case in which students who were Jehovah's Witnesses were required to salute the flag and then recite the pledge of allegiance, a violation of their religious beliefs that one should not espouse allegiance to an authority other than God.

In granting her summary judgment ruling for the University of Utah, U.S. District Judge Tena Campbell explained that - in that case, a judge found the requirement invaded the students' "sphere of intellect." But in Axson-Flynn's case, the "faculty are not requiring (her) to espouse an ideological position at all. They merely asked her to read some lines which she finds offensive," Campbell said.

If the university's policy were indeed a First Amendment violation, "then a believer in creationism could not be required to discuss and master the theory of evolution in a science class" and "a neo-Nazi could refuse to discuss, write or consider the Holocaust in a critical manner in a history class," the ruling stated.

McConkie said he would appeal to the 10th Circuit Court of Appeals in Denver.

David Dynak, chairman of the University of Utah's theater department welcomed the appeal confident that the decision would not be overturned. He said the ruling "makes it clear that the (actor training program) curriculum is legally sound and professionally appropriate. The results of our program and the professionalism of our program were upheld."



Broadway To Vegas is supported through advertising and donations. Priority consideration is given to interview suggestions, news, press releases, etc from paid supporters. However, no paid supporters control, alter, edit, or in any way manipulate the content of this site. Your donation is appreciated. We accept PAYPAL. Thank you for your interest. Laura Deni P.O. Box 60538 Las Vegas, NV 89160


RAVINIA FESTIVAL AUCTIONS OFF STARS AND ROLES

We're in the age of the Internet and E-Bay is gigantic. If you aren't trying to auction off something you're just not with the program. Keeping in step with the times is the oldest festival in North America, which will celebrate its centennial in 2004. That would be the Ravinia Festival - considered a Chicago big-deal - is currently in full swing - including auctioning off roles in productions and special Tony Bennett packages.

Bennett who celebrated his 75th birthday two days ago is Ravinia's star attraction on Aug. 1l th.



Tony Bennett celebrated his 75th birthday two days ago.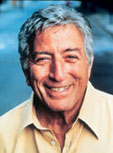 Music is a powerful motivator. It fosters a sense of self-worth, promotes positive values and creates opportunity. Music reaches through barriers. On line auctions can also reach through barriers opening a new revenue avenue for organizations that are always searching for ways to attract the dollars.

Lyle Lovett and his Big Band sold out their July 31st concert. Tony Bennett Pavilion tickets for his August 11th event quickly sold-out, but the inventive Women's Board committee members held back eight seats to auction off on E-Bay. The first time they put the auction up it was for: eight prime center box seats, dinner for eight in one of Ravinia's finest restaurants, priority parking, autographed CD's and sheet music, and a post-show backstage tour.

The minimum bid was set at $2,000 with proceeds going to benefit the Festival's outreach and educational programs. They were no takers.

Undaunted, the group split the package into two auctions of four rather than eight seats with the opening bids set at $1,000. One of the auction packages sold for that amount. They probably would have more bidders had the auctions been for a two, rather than four or eight.

Another auction is being held for stage struck individuals who would like to become part of the action in a star-studded concert staging of Sweeney Todd as the first show in a five-year celebration of the works of Stephen Sondheim. The winning bidder will become part of the production team as the costumed "prop handler" who literally opens the show by lowering the banner that heralds the beginning of Sweeney Todd.

Forty Chicago land performers were chosen at open Auditions in April to be part of the Steans Institute for Young Artists new music theater program. They participated in master classes with Barbara Cook on July 8 and in private sessions with members of the Sweeney Todd company. Twenty-one of the performers will also perform in an August 26 workshop performance of A Shine on Your Shoes, a new book musical written by Leeds Bird, using the songs of Howard Dietz and Arthur Schwartz, including such hits as Dancing in the Dark and Shine on Your Shoes. Kevin Cole will serve as music director of this new arm of the Steans Institute in its inaugural season.

"This process affords young performers the rare opportunity to create a role that hasn't already been done by someone else. The fact that the Ravinia Festival would even consider doing something like this legitimizes new writing," Cole said. "The participants in the Steans program will experience the evolution of music theater from its earliest champion, Jerome Kern, through the modern mastery of Stephen Sondheim. The link binding Kern to Sondheim is found in the work of Oscar Hammerstein II, collaborator with Kern and early mentor to Sondheim."

With an intensive schedule of over 130 events in 90 days, this not-for-profit international festival of the performing arts presents the top talents from around the globe in classical music, jazz, pop, dance and world music to audiences exceeding 600,000 people each year. Since 1936, Ravinia has hosted the Chicago Symphony Orchestra in its summer residency.

Internationally acclaimed conductor and pianist Christoph Eschenbach has been music director of the Festival since 1995.


THE MUSIC GOES ROUND AND ROUND


Las Vegas resident Paige O'Hara, who was the voice of Belle in Beauty and the Beast, heads to London next month recording Oh Boy!, the Jerome Kern musical with the London Symphony, conducted by John McGlinn. She is reprising the role of Jackie Simpson from a Carnegie Hall production.



PAIGE O'HARA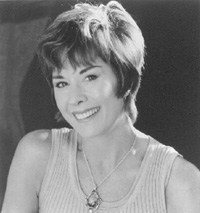 Oh Boy! opened at the Princess Theater in New York City on Feb 20, 1917. In 1915 Kern formed a collaboration with Guy Bolton and P.G. Wodehouse. They turned out a series of musicals at a small theater called The Princess Theater, thus the productions were titled after the theatre in which the majority were mounted. They all featured charming melodies combined with witty books and lyrics. These light, bright, quintessentially American shows signaled a break with the middle-European operettas which had until then dominated musical theatre in New York.

Oh Boy! was the third Princess musical and the third longest running book musical of the 1910s.



JEROME KERN convicted of plagiarism
Kern and Bolton were helped by Wodehouse, who gave the characters an essence of "silly-hysterical-ass Englishmen."

The settings and songs were modern and the story was a comic tale of romantic marital mix-ups.

George Budd, played by Tom Powers, arrives home to his Long Island apartment after eloping with Lou Ellen Carter, played by Marie Carroll, and finds his country club friends having a party in his digs. The newly weds separate while Lou Ellen prepares her parents for the news of her marriage and George becomes innocently involved with Jackie Sampson, played by Anna Wheaton, a mad cap actress who has climbed through a bedroom window to avoid the advances of a lecherous judge. After further complications, during which the judge turns out to be Lou Ellen's father and Jackie is alternately passed off as George's wife and his Quaker aunt, the couple are reunited at the Meadowsides Country Club.

Songs from the show included You Never Knew About Me, The Land Where Good Songs Go, An Old Fashioned Wife, A Pal Like You, Nesting In Flatbush, and Till The Clouds Roll By, with lyrics by Wodehouse and Bolton, which would then be used as the title for the movie loosely - very loosely - based on Kern's life which starred Robert Walker as Kern. The cast included; Judy Garland, June Allyson, Kathryn Grayson, Lucille Bremer, Van Heflin, Lena Horne, Van Johnson, Tony Martin, Dinah Shore, and special guest star, Frank Sinatra, who sang Ol Man River.

Jerome David Kern was born on January 27, 1885 in New York City. While in high school, he published his first song, At the Casino.

The son of a furniture dealer, he composed his first song in 1902 at the age of 17 and had his first of many hits in 1905. His first published song that appeared in a Broadway show was Silver Slipper. Jerome was 19 years old at the time. During the next eight years, he had melodies in over 24 Broadway shows before having his first big hit They Didn't Believe Me from the 1914 show The Girl From Utah. That was a good year for Kern. In 1914 he hit again with one of his most memorable ballads, They Didn't Believe Me, sung by Dinah Shore in Till the Clouds Roll By.

For the next ten years, Kern continued to turn out tunes for the theater. The celebrated creator of popular songs and stage musicals also contributed scores, songs, and screenplays directly for the movies.

He won Oscars for the song The Way You Look Tonight from the film 1936 Swing Time and in 1941 for The Last Time I Saw Paris from Lady Be Good with How'd You Like to Spoon with Me? - sung by Angela Lansbury in Till the Clouds Roll By.

The prolific Kern wrote more than 1000 songs and 100 complete scores. Perhaps the great pioneering Broadway composer, Kern is credited with the creation of the first truly American musical theatre.

He also has the dubious honor of being the first American composer to be sued and found guilty of plagiarism.

In 1919, Kern had a minor hit with the song Ka-Lu-A, with lyric by Anne Caldwell. It was from the show Good Morning Dearie. The song on everyone's lips that year was Dardanella. Kern used the 'Bass Line' of Dardanella in his Ka-lu-a, and the publishers of Dardanella sued him.

The case went all the way to the Supreme Court where Kern eventually lost. He was never accused of plagiarizing the melody, only of using the Bass Line.


CAMP BROADWAY RETURNS


Camp Broadway returns for its sixth year on the Great White Way Monday, August 6th through Friday, August 10th. This is the summer camp for stage-struck kids that takes them behind the scenes and into serious training with Broadway's top professionals.

The magic of the stage is communicated by company members of current shows - who themselves vie to be a part of this great project designed to allow a peek into all facets of their world. This year's enthusiastic "activity directors" at Camp Broadway 2001 include company members from The Rocky Horror Show, Blast! and 42nd Street.

100 campers ranging in age from 10-17 take 40 hours of classes taught by educators who are Broadway professionals, along with experts working in current Broadway shows. Campers, who are divided into groups named after Broadway's top producers - The Nederlanders, The Shuberts, The Jujamcyns and The Dodgers; spend the week creating theatrical pieces for The Gypsy Showcase performed for family, faculty and guests, presided over by celebrity judges from the Great White Way.

By limiting enrollment to 100 campers, each student gets the opportunity to expand his or her creative talents, build self-esteem, learn the art ration, and gain a fuller respect and understanding of musical theater.

This year's campers hail from Alabama, Arizona, California, Connecticut, Delaware, Florida, Georgia, Hawaii, Illinois, Louisiana, Maine, Maryland, Massachusetts, Missouri, Nebraska, New Jersey, New Mexico, New York, Ohio, Pennsylvania, South Carolina, Tennessee, Texas and Virginia; as well as Columbia, Canada, Morocco and Ireland.



Tom Hewitt as Frank 'n' Furter in The Rocky Horrow Show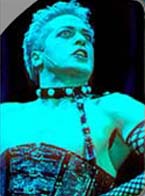 Leading Broadway make up artists Milagros Medina-Cerdiera the Rocky Horror make up designer, and Joe Anthony begin the program on tomorrow, August 6th, by teaching the kids how to apply a professional stage make up ala Rocky Horror. On Tuesday, campers begin to learn and rehearse musical scenes from 42nd Street and Crazy For You. This is followed by Physical Movement Workshops, where rhythm and stage combat will be taught by Blast! cast members and Broadway fight coordinator, Rick Sordelet.

Camp Broadway, a theatre arts education company dedicated to helping students experience theater in creative and meaningful ways; is committed to creating affordable and sustainable programs that present Broadway as a relevant and accessible art form for educators, kids, and families.


APPLAUSE, APPLAUSE

CHRISTINE BARANSKI a Buffalo, NY.native was inducted into the Western New York Entertainment Hall of Fame last Thursday. Baranski's portrait will hang in the lobby of the Shea's Performing Arts Center, alongside those of other Buffalo-area natives including Lucille Ball, Nancy Marchand, Mark Russell and Jay Silverheels. Baranski's mother, Virginia, still lives in Buffalo. The actress seemed touched by her inducted and recalled the contributions of her late grandparents, father and brother to local culture and architecture. She also emphasized that her relatives would be proud that she didn't cave in to pressure to change her Polish last name.

CICELY TYSON received a lifetime achievement award at the National Black Theatre Festival, which ended Saturday. Expressing gratitude for the award Tyson said: "I realized a long time ago that I could not afford the luxury of just being an actress. I had certain issues I wanted to address, and I used my career as my platform."


SWEET CHARITY

PRINCE ALBERT OF MONACO that would be Al to his friends, attends a benefit for the Princess Grace Foundation and the Millennium Kids Foundation on August 11 in Southampton. New York. Called "Art With a Heart," Anton and Robin Katz and Fred and Eva Gradin are the event chairs, and guests will be fed by chef Daniel Boulud.

VANITIES will celebrate it's 25th Anniversary - that's 1785 performances over a five year run with a August 11th benefit in Los Angeles for The Gay and Lesbian Center. Nine different actresses will perform a staged reading of the first two acts. The original off-Broadway cast - Kathy Bates, Jane Galloway and Susan Merson -will be reunited for the third act.



WONDER OF THE WORLD

SARAH JESSICA PARKER
by David Lindsay-Abaire starring Sarah Jessica Parker who won a Golden Globe for her role on HBO's Sex and the City.

The production will be directed by Christopher Ashley. The New York Premiere and kick off the Manhattan Theatre Company's 2001-2002 season.

In Wonder of the World a woman (Parker) after discovering her husband's little secret, embarks on a journey of self-discovery that has her crossing paths with a blithely suicidal alcoholic, a salty sea captain, and a strange caper involving a gargantuan jar of peanut butter all of which pushes her perilously close to the water's edge.

THE LATE HENRY MOSS by Sam Shepard starring Ethan Hawke, Arliss Howard, Sheila Tousey and Clark Middleton will start previews September 4 at the Signature Theater Company under the direction of Joseph Chaikin, and will open September 23.

SIX DANCE LESSONS IN SIX WEEKS a comedy/drama by Richard Alfieri, starring Uta Hagen and David Hyde Pierce, has been extended through Aug. 19 at the Geffen Playhouse in Los Angeles. The play, which is directed by Arthur Allan Seidelman moves to New York next Spring, with Rodger Hess and Marcia Seligson and Entpro Plays, Inc. producing.

DO RE MI the 1960 musical with music and lyrics by Comden & Green with Jule Styne. Show tunes include Make Someone Happy. Through Aug 19 at the Eureka Theatre in San Francisco.

CATSKILLS ON BROADWAY Starring Freddie Roman, Mal Z Lawrence and Dick Capri - the original Broadway cast. August 7-12. Alcazar Theatre, San Francisco.

AND THEN THERE'S BEA STARRING BEA ARTHUR August 7-19 at the Amaturo Theatre, in Ft. Lauderdale, FL

KISS ME KATE stops at the Music Hall in Dallas for an August 7-19 engagement. The production stars Nancy Anderson as Lois/Bianca, Jim Newman as Bill/Lucentio, Michael Arkin, Susan Beaubian, Randy Donaldson, Herman Petras, Richard Poe, Chuck Wagner. Also in the production are; John D. Baker, Tina Marie Casamento, Laura Marie Crosta, John Treacy Egan, Juliet Fischer, Ivy Fox, Keith Howard, Michael Lackey, Rachel Lafer, Kevin B. McGlynn, Carol Lee Meadows, Kimberly Dawn Newumann, Stephen Reed, Marci Reid, Jody Reynard, Rommy Sandhu, Margaret Shafer, Steven Sofia, Matthew J. Vargo and Carmen Yurich.

EVERETT BEEKIN a new play by Richard Greenberg to be directed by Evan Yionoulis will star Robin Bartlett and Bebe Neuwirth and also feature Kevin Isola and Marcia Jean Kurtz.



BEBE NEUWIRTH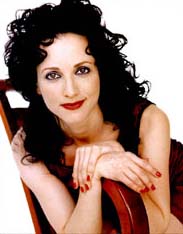 Neuwirth, a Tony award-winner for her performance as Velma Kelly in the current revival of Chicago, is currently starring in the title role of the Williamson Theatre Festival's production of Diva. She also took home a Tony Award for her performance as Nickie in Sweet Charity and twice received an Emmy Award for her portrayal of Dr. Lilith Sternin on TV's Cheers.

Robin Bartlett, best known to audiences as Debbie Buchman on TVs Mad About You, returns to the New York stage where she has appeared on Broadway in Yentl and Sholem Aleichem.

Lincoln Center Theater will present this play at the Mitzi E. Newhouse Theater with performances beginning October 11.

Everett Beekin is a portrayal, by turns wistful and humorous, of a Jewish family spanning five generations. In the first act, an immigrant family struggles to assimilate in 1940s New York City. The second act moves to Orange county, California in the late 1990s to follow the family's progeny two generations later.

Sets by Christopher Barreca, costumes by Teresa Snider-Stein, lighting by Donald Holder and sound and music composition by Mike Yionoulis.


WHO'S WHERE


SHARON McKNIGHT in Red Hot Mama: The Sophie Tucker Songbook August 3-19 Santa Fe Stages Santa Fe, NM.

BILLY RAY CYRUS AND AARON TIPPIN perform August 9 at the Iowa State Fair.

MANDY PATINKIN August 9 at the Westbury Music Fair, on Westbury, NY.

WESLA WHITFIELD with Mike Greensill on piano and Dean Reilly on bass. August 8-19 The Plush Room, York Hotel, San Francisco.

ALICE RIPLEY performs tomorrow in Los Angeles CA at The Knitting Factory. On August 9 the talented lady can be found in Atlanta GA at Smith's Olde Bar. On August 10th she's in the spotlight in Charlotte NC at Amos Southend. The following night it's center stage in Winston Salem NC at Ziggy's and on August 12 the tour stops in Alexandria VA at Zig's.

FRANKIE AVALON Aug 8 in Westbury, NY at the Westbury Music Fair. On Friday he's opens a three night engagement in Atlantic City, NJ at the Hilton Grand Hotel.

RAY CHARLES, NATALIE COLE, RACHELLE FERRELL headline The Verizon Music Festival which will offer a series of concerts from August 7-11 in New York City.George Wein's company is producing the festival, which will also be staged in Los Angeles from Sept. 28-Oct. 2, and in Tampa from October 24-27.

BRIAN SETZER'S '68 COMEBACK SPECIAL August 9 in Albuquerque, NM at the Sunshine Theatre On Friday they're in Tucson, Arizona at The Rialto and on Saturday they can be found in Las Vegas, NV at the House Of Blues.

ROD STEWART August 7-8 in Wantagh, NY at Jones Beach. On Friday he's in Hartford, CT at Meadows Music.

WHOOPI GOLDBERG on August 10 is in Portland, OR at the Newmark Theatre. The following night the talented lady is in Seattle, WA at the Moore Theatre.

DESTINY'S CHILD in the spotlight on August 8 in Holmdel, NJ at the P.N.C. Bank Arts Center. On Thursday they are center stage in Camden, NJ at the Tweeter Center At The Waterfront and Friday finds them in Mansfield, MA also at the Tweeter Center. The following night the city is Wantagh, NY and the place is Jones Beach.

EARTH WIND & FIRE, RUFUS AND CHAKA KHAN into AmSouth Amphitheatre, Nashville on September 5. Tickets went on sale yesterday.


PIFFLE AND PROFUNDITIES

BELLY DANCING Utah's 22nd annual Belly Dance Festival will be held at the Snowbird Resort Aug. 11 and 12. The event is free to the public and will feature more than 500 dancers from 22 states.

There also will be live music from Kairo by Night, dance clinics, a market (bazaar) with items from the Middle East and India and food from Greece and the Middle East.

HOCUS POCUS LESSON

Siegfried & Roy give Billy Crystal a Backstage Hocus Pocus lesson
Siegfried & Roy gave multi-talented Billy Crystal some insight on how to do magic during a backstage visit at the Mirage.

Crystal, who stars as a publicist in the Las Vegas-shot film American's Sweethearts, was escorting his two brothers to Las Vegas on their first visit to the city.

The first show Billy took them to see was Siegfried & Roy, followed by a backstage tour.
















Next Column: August 12, 2001
Copyright: August 5, 2001. All Rights Reserved. Reviews, Interviews, Commentary, Photographs or Graphics from any Broadway To Vegas (TM) columns may not be published, broadcast, rewritten, utilized as leads, or used in any manner without permission, compensation and/or credit.
Link to Main Page
---
Laura Deni


CLICK HERE FOR COMMENT SECTION