! >
Broadway To Vegas
  
  REVIEWS INTERVIEWS COMMENTARY NEWS

| | |
| --- | --- |
| | |
THE OSCAR WILDE FESTIVAL IN IRELAND - - SALUTING THE WORKER - - THE MUSIC OF JEROME KERN - - KINKY BOOTS BEGINS NATIONAL TOUR IN LAS VEGAS - - GROUNDED BY GEORGE BRANT - - ARENA STAGE HOSTS A SPECIAL EVENT - - THE O'NEILL CENTER: 50 YEARS OF CREATING AMERICAN THEATER - - 9 TO 5 THE MUSICAL - - DONATE . . . Scroll Down




Copyright: August 31, 2014
By: Laura Deni
CLICK HERE FOR COMMENT SECTION


THE OSCAR WILDE FESTIVAL IN IRELAND


The west of Ireland influenced Oscar Wilde? Significantly.

This festival, which takes place September 5-7 in Galway, showcases Wilde in a west of Ireland setting.

For the general public - and even the Wilde affectinado - not much is widely known of the huge influence the west of Ireland had on him and his family.

His father, in particular, Sir William Wilde has strong family connections with the west of Ireland and displayed a huge interest in the area.

Supported by the Galway City Council the second annual festival aims to educate and entertain people about Wilde and leave a lasting impression in their minds long after the festival is over.

Organizers are delighted that they have the blessing of Wilde's grandson, Merlin Holland. "He too, believes that a Wilde festival is a fitting tribute to the life and work of the man," states the festival.

Performers are from the UK and the United States.

Launch night Friday September 5 will feature the opening talk Eva O'Flaherty: My Cousin Oscar with Mary J Murphy and special guest Breaking Bad actor Vivian Nesbitt.

Eva moved in circles among the great and the good in London, Paris, Dublin and Achill from the 1900s onwards through her involvement in millinery, literary and intellectual pursuits, nationalism, the arts and pre-WW1 bohemia.

An avid admirer of Oscar Wilde who she always referred to as "my cousin Oscar". Eva O'Flaherty was buried in the raised family vault In Donaghpatrick graveyard, Caherlistrane, on 17 April 1963.



Vivian Nesbitt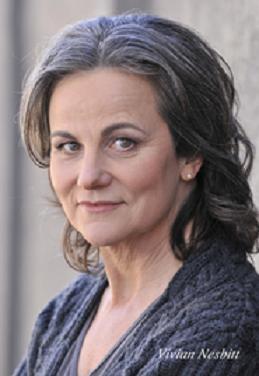 Vivian Nesbitt, the US award-winning actor, who acted in hit television show Breaking Bad will talk of her links with Wilde. Eva O'Flaherty is Vivian's great great grandmother. Vivian's play The Bark and The Tree will get its world premiere in Headford.

A three way discussion on Wilde Today will provide some new talking points on how the writer is perceived by both audiences and writers today. The talk will include speakers, John Cooper from New York who runs Oscar Wilde in America, Professor David Clare from NUI Galway and actress and writer Patricia Leventon from the UK.

Wilde on Dress promises to be "a hugely fascinating talk" which will give insights into how dress formed such a huge part of Wilde's persona. This talk, to be delivered by John Cooper, will also reveal a previously unpublished letter that details some new insights into Wilde's dress sense. The letter was acknowledged by Merlin Holland as "a true original."

It is rare that an important contribution by a major author goes unrecorded. Rarer still if the author is Oscar Wilde, who has been the subject of continual research and analysis since his death in 1900. But such has been the fate of Wilde's 1885 essay The Philosophy Of Dress, which was rediscovered in 2012 by John Cooper, a leading documentary historian of Oscar Wilde. In this talk, Cooper will explore the influences, trends, characters, and source material that informed Wilde's relationship to this previously under-appreciated aspect of his life.

Actress and writer Patricia Leventon will perform her show Lady Wilde about Wilde's mother, Speranza, possibly the biggest female influence on Wilde in his lifetime. This acclaimed show will throw light on this once powerful woman, who herself suffered a lot at the latter stages of her life.

Courageous and strong minded, she defied her family's pro Union politics and under the name of Speranza, electrified Ireland with her passionate tirades in verse and prose. She married the brilliant eye and ear surgeon Dr. William Wilde, later knighted by Queen Victoria and she bravely defended him in a libel case that was the sensation of Dublin. From Dublin grandeur to London poverty she faced all with courage.

This year, the festival is also supporting new Irish writing, inspired by Wilde. Award winning Galway writer and performer Brendan Murphy will give his first performance of his new docu-play Kicking Oscar's Corpse.

Based on actual court transcripts, Kicking Oscar's Corpse, starring Anne O'Donnell and Aeneas O'Donnell, is based on the famous libel trial of Maud Allan in 1918. It's a story of judges and prejudice, MP's and dancing girls, sex, scandal and conspiracy. Ingredients worthy of any modern tabloid, it was hailed as the 'trial of the century' in a decade still coming to terms with Victorian morality as fin de siècle opulence prepared to meet the modern age.

In teaming with An Taibhdhearc, theatre in Galway the festival is "immensely delighted that fans will get to enjoy performances in a theatre that Micheal macLiammoir was instrumental in establishing. Michael macLiammoir, actor, poet, dramatist, and painter, wrote and performed the hugely acclaimed show The Importance of Being Oscar.

Festival organizers emphasize: "We hope to educate and entertain people about Wilde and leave a lasting impression - long after the festival is over."





Broadway To Vegas is supported through advertising and donations. Priority consideration is given to interview suggestions, news, press releases, etc from paid supporters. However, no paid supporters control, alter, edit, or in any way manipulate the content of this site. Your donation is appreciated. We accept PAYPAL. Thank you for your interest.





ART AND ABOUT


SALUTING THE WORKER

Roll the Union On a 3 Record Set issued by Asch Records at 78 rpm, the set contains This Old World, Listen Mr. Bilbo, Roll the Union On, The Rankin Tree, Put It On the Ground and I'm A-Lookin' for a Home. Artists include Lee Hays, Pete Seeger, Holly Wood, Butch Hawes, Lou Kleinman and Dock Reese. Photo: Labor Arts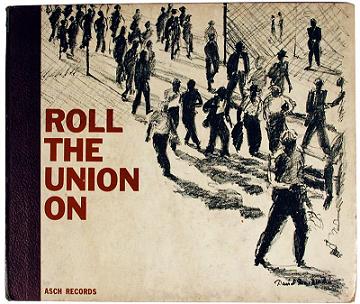 as Labor Day approaches it's appropriate to acknowledge that those who "labor" have been remembered in various exhibits.

One of the best is called Labor Arts, a virtual museum created in 2000 by Donald Rubin, Evelyn Jones Rich, Moe Foner (1915-2002), Henry Foner, Esther Cohen, Rachel Bernstein and Debra E. Bernhardt (1953-2001), with skilled help from Ami Palombo, Keri A. Myers, Jeff Watt, Keith Bush, Angela Powell, Milton Glaser and others.

The Shelley and Donald Rubin Foundation, Bread and Roses, the cultural arm of the hospital workers' local 1199, Service Employees International Union (SEIU), and the Robert F. Wagner Labor Archives/Tamiment Library at New York University were the founding sponsors.

They describe their mission as: "a virtual museum designed to gather, identify and display examples of the cultural and artistic history of working people and to celebrate the trade union movement's contributions to that history."

In a letter of support, then president of the AFL-CIO John J. Sweeney urged all international unions to cooperate in locating for display on Labor Arts "the treasure trove of cultural objects that have moved workers into action from the very inception of our movement."

Debra E. Bernhardt, head of the Robert F. Wagner Labor Archives at the time, was at the heart of the creation of this virtual museum, and the LaborArts site is dedicated to her. "She always reminded us of Joe Hill's refrain: Don't Mourn, Organize."

Cornell University is the home to the International Ladies' Garment Workers' Union Archives, located at the Kheel Center.

At over 2,500 linear feet, the ILGWU records are the most extensive and heavily used collection at the Kheel Center, the official repository of the ILGWU since 1987. Their website presents highlights from the union's rich history and archives.

The International Ladies' Garment Workers' Union was the largest labor union to represent workers in the women's garment industry in the United States and Canada in the twentieth century, peaking at 450,000 members. The ILGWU was formed by the merging of several NYC unions in 1900 and continued until it merged with the Amalgamated Clothing and Textile Workers Union to form UNITE in 1995.

The City College of San Francisco Library in collaboration with the Labor Archives and Research Center at San Francisco State University has an excellent collection of information about Chinese factory workers.

In the 1930s, the garment industry was the largest employer in San Francisco's Chinatown. Here the workers continued to toil under sweatshop conditions, earning wages ranging from $4 to $16 a week. Sue Ko Lee, a button hole machine operator, worked in the National Dollar Store factory for 25¢ an hour. The International Ladies' Garment Workers' Union (ILGWU) began an organizing drive in Chinatown to stem the flow of work from union shops to Chinese manufacturers and established the "Chinese Ladies Garment Workers Union Local 361."

Under the skilled leadership of ILGWU organizer Jennie Matyas, a successful union election was won at the National Dollar Stores factory for better wages in 1938.


SWEET CHARITY


THEATER WORKS IN HARTFORD, CT is having a fundraising cocktail party at the Governor's Mansion in Hartford on September 10 with seven playwrights whose work will be seen on stage during the coming season: Mark St. Germain (Dancing Lessons); Sharr White (Annapurna); and several Christmas on the Rocks writers: John Cariani (Almost, Maine), Theresa Rebeck (The Understudy), Jonathan Tollins (Buyer and Cellar), Matthew Lombardo (High) and Jacques Lamarre (I Loved, I Lost, I Made Spaghetti).

TheaterWorks Communications Mananger Ms. Freddie McInerney told Broadway To Vegas that the funds raised "are being earmarked for the development of new work at the theater."

TheaterWorks is a non-profit theater company committed to producing relevant and entertaining contemporary plays for a broad, diverse audience. Founded in 1985 by Steve Campo, TheaterWorks has produced over 130 plays and presents approximately 225 performances per season.

TheaterWorks also owns and manages the historic 1927-built property at 233 Pearl Street, known as City Arts on Pearl. City Arts houses the theater's performance and production spaces as well as its administrative offices. It also provides an affordable home and services to a diverse family of non-profit arts organizations.








SPREADING THE WORD


THE O'NEILL CENTER: 50 YEARS OF CREATING AMERICAN THEATER Join O'Neill Center artistic directors Wendy Goldberg, of the National Playwrights Conference, and Paulette Haupt, of the National Music Theater Conference, and distinguished alumni for a look at the O'Neill's influential role as a theatrical laboratory over the last 50 years.

As planning for the summer 2015 season gets underway, what is the process for gathering and selecting the next great American plays and musicals? The winner of two Tony Awards, the O'Neill - named after Eugene - focuses on the script and guides writers, directors and other theater artists through their journeys from creation to production. Classic works originating at the O'Neill include John Guare's The House of Blue Leaves, Wendy Wasserstein's Uncommon Women and Others and August Wilson's Fences, as well as the musicals Violet, Avenue Q and In the Heights.

Monday, September 8, 2014 at 92 Y in New York City.

THE MUSIC OF JEROME KERN Born in 1885 and considered the granddaddy of composers for the musical theater, film and popular music, Jerome Kern rose from impoverished beginnings in an immigrant Jewish family to become America's leading composer. Enjoy listening to favorites like Smoke Gets In Your Eyes, Ol' Man River, The Way You Look Tonight, All the Things You Are, while learning about his influence on other great composers and his game-changing Broadway musical, Showboat.

Harvey Granat is a popular cabaret performer, Broadway producer, and a historian/educator of the American popular song. He is joined by pianist David Lahm.

Tuesday, September 9, 2014 at 92Y in New York City.

ARENA STAGE HOSTS A SPECIAL EVENT During the Civil War, the Alexandria Contrabands and Freedmen Cemetery was the burial place for approximately 1,800 African Americans who fled to Alexandria, VA to escape bondage. Now, in the sesquicentennial of both the cemetery and the Civil War, a beautiful new memorial site honors the cemetery and those who were laid to rest there.

In collaboration with the City of Alexandria, Arena Stage will host a performance and candle light vigil for this special occasion. Historian C.R. Gibbs will lead performances that explore the history of Alexandria and the evocative music of the period, which will be immediately followed by a candle light walk to the cemetery site.

Friday, September 5, in Alexandria, VA.

INDUSTRIAL LADIES an illustrated lecture by Evan Michelson, Obscura Antiques and Oddities, Morbid Anatomy Museum Scholar in residence.

One hundred years ago, the art of the wax department store mannequin reached its zenith. These fragile, cumbersome, and extremely expensive industrial objects were ubiquitous fixtures on busy shopping streets in cities throughout the world. A few decades later, they were obsolete. In their heyday, wax women ruled supreme as the luxurious clotheshorses of the moment – industrial objects created with no philosophical, educational or artistic purpose beyond inspiring an impulsive yearning. Mundane and mesmerizing, these were objects that projected desire, and perfectly expressed the feminine ideals of their time.

The years have been both devastating and very kind to these department store veterans. Most of the wax ladies that did not melt, crack of gradually fall apart on their own were abandoned decades years ago, pushed aside for cheaper, more durable and more modern fixtures. The relatively few mannequins and busts that have survived, however, have taken on a life of their own; they are sought out and prized by ardent admirers who value them for their haunting, damaged beauty and extreme rarity.

The prices for fine specimens have skyrocketed, making these lades highly coveted, singular examples of industrial design. For the lucky survivors, their afterlife is almost as exciting as their heyday.

For one collector, these ladies represent a personal puzzle: why would a person with mild automaton phobia surround herself with so many silent and eerie companions? How do they work their magic? How does age make these forever-young ladies ever-more beguiling?

Evan Michelson is an antiques dealer, lecturer, accumulator and aesthete; she tirelessly indulges a lifelong pursuit of all things obscure and melancholy.

Thursday, September 11, 2014 at the Morbid Anatomy Museum, Brooklyn, NY.

THE BOSTON UNIVERSITY TANGLEWOOD INSTITUTE (BUTI) has named Hilary Field Respass as its new Executive Director. In this role, Respass is tasked to build upon the foundation laid by Phyllis Hoffman, the longtime Executive and Artistic Director of BUTI. Respass comes to Boston University from Hartford, CT, where she served as Director of The Hartt School's Community Division at the University of Hartford.

Prior to her most recent role at Hartt, where she has been since 2010, Respass served as Executive Director for Preparatory and Continuing Education at New England Conservatory (NEC). She also served there as Head of Operations and Institutional Planning (2007–2009), spearheading the institution's most recent strategic planning process; as Manager of Performance Services (1995–1998), during which she was heavily involved in the restoration and re-opening of NEC's Jordan Hall; as Budget Director and Assistant to the Provost (1993–94); and just after graduate school, as Office Manager of what is now called Preparatory and Continuing Education. Early in her career, Respass was Managing Director of the acclaimed contemporary music ensemble Boston Musica Viva (1991–1993).

From 1999 to 2001, Respass served as Director of Operations at the Aspen Music Festival and School and was heavily involved in construction and opening of the then new Benedict Music Tent and the Burlingame Housing Project. From 2002–2006, Respass served as Director of Artistic and Management Services for the American Symphony Orchestra League (now named the League of American Orchestras). In that capacity, she managed the Orchestra Management Fellowship Program, the Ford Made in America commissioning project for 65 regional orchestras across the country, the Mentors Program, and the Music Alive composer-in-residence program.

FUN AWESOME QUIZ presented on line by the NY Public Library is a personality quiz that tells you which classic children's book character you're most like. Just go to their NYPL. org website and click on Children's Book Quiz and answer a few, simple fun questions. You'll learn you who are from the list of 100 Great Children's books. You might be The Little Prince or infected with Pippi Longstocking's sense of mischief. Perhaps you're Max from Where the Wild Things Are or Winnie-The-Pooh or The Snow Bear. A fun way to spend a couple of minutes. Sure to bring a smile and a sense of childlike fun.


OTHER PEOPLE'S MONEY


THE OREGON SHAKESPEARE FESTIVAL (OSF) has received a $125,000 grant from the Oregon Community Foundation (OCF) to support the 2015 U.S. premiere of Secret Love in Peach Blossom Land, a hugely popular play in China and Taiwanby Taiwanese playwright Stan Lai, who also translated the play to English and will direct at OSF.

The grant is part of OCF's Creative Heights initiative, a $4 million, five-year investment by OCF that addresses the need for Oregon's arts and culture organizations to test new ideas, stretch their creative capacity, and provide unique opportunities for Oregonians to experience innovative arts and culture.

Secret Love in Peach Blossom Land has become one of the most popular plays in modern China since its debut in 1986. A pair of plays - one a bawdy retelling of a classic Chinese fable, the other a poignant story of a couple separated in the wake of China's 1949 revolution - collide onstage when two acting troupes accidentally book the same theatre for rehearsals. Amid the chaos, squabbles and comical jabs at theatre life, the two plays begin to mysteriously intertwine, their epic themes calling to each other across the centuries in a blend of modern realism and Peking opera.

JOAN RIVERS had been scheduled to appear last Saturday, August 30, 2014, at the Count Basie Theatre in New Jersey.

In an email, venue PR director Jon Vena reports: "This show has been postponed to a date to be determined. We ask that customers hold on to their tickets, as they will be honored for the new date. Everyone at the Count Basie Theatre is relieved to hear that Ms. Rivers' condition has stabilized, and we look forward to hosting the iconic comedienne in the near future."

The acerbic comic was in an induced coma, listed in critical but stable condition, at Mount Sinai Hospital in NYC after she stopped breathing while undergoing "a throat procedure on her vocal chords" at Yorkville Endoscopy, an outpatient health care facility. The most recent unofficial reports state that Rivers is on life support with her family by her side.



GROUNDED by George Brant.

Christopher Haydon artistic director. Caroline Byrne associate director.

Starring Lucy Ellinson.

She's a hot-rod F16 fighter pilot. She's pregnant. Her career in the sky is over. Now, she sits in an air-conditioned trailer in Las Vegas flying remote-controlled drones over the Middle East. She struggles through surreal 12-hour shifts far from the battlefield hunting terrorists by day and being a wife and mother by night.
,br> Called "A gripping, compulsive new play that flies from the heights of lyricism to the shallows of workaday existence, and targets our assumptions about war, family, and what it is to be a woman."

Supported by Arts Council England, in a first for the Gate Theatre, the show will be heading out on a six month tour, beginning September 4 at Birmingham Rep. In a collaboration with the British Science Festival, the September 6 show will be accompanied by a panel discussion on The Psychological Impact of Remote Warfare and a public drone-drawing exercise.

Set design by Oli Townsend. Lighting design by Mark Howland. Sound by Tom Gibbons. Video design by Benjamin Walden.

The production will tour across the UK in autumn 2014 and the start of 2015.

THE INVISIBLE HAND by Ayad Akhtar.

Directed by Allen Nause.

When Nick, an American financial guru is captured and held by a militant Islamic organization in Pakistan, he is forced to raise his own 10 million dollar ransom. In his desperate quest to gain his freedom, he warms to the task, as does his captor and avid student, Bashir, with terrifying results.

According to ACT: "An important new voice in the American Theatre, Ayad Akhtar delivers a chilling examination of personal and political responsibility, and the shifting sands of the global power structure."

September 5-28 at ACT in Seattle, WA.

9 To 5: THE MUSICAL Music by Dolly Parton. Book by Patricia Resnick. Based on the 20th Century Fox Picture.

Pushed to the boiling point by their boss, three female co-workers concoct a plan to get even with their sexist, egotistical, lying, hypocritical boss. They conspire to take control of their company and learn there's nothing they can't do, even in a man's world.

Set in the late 1970s, 9 to 5: The Musical is a story of friendship and getting ahead in the Rolodex era. Outrageous, thought-provoking and even a little romantic, 9 to 5: The Musical features Dolly Parton's original hit title song along with her new Tony Award and Grammy-nominated score, including Backwoods Barbie and Shine Like the Sun.

September 2-October 19, 2014 at the Walnut Street Theatre in Philadelphia.

KINKY BOOTS

A scene from Kinky Boots. Photo: BroadwaySanDiego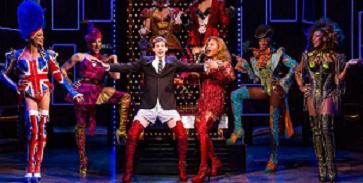 the Tony Award winning musical with book by Tony winner Harvey Fierstein and a score by Grammy and Tony Award-winning songwriter Cyndi Lauper with direction and choreography by Tony Award winner Jerry Mitchell, begins a national tour at the Smith Center in Las Vegas on September 4-14.

In Kinky Boots, Charlie Price has reluctantly inherited his father's shoe factory, which is on the verge of bankruptcy. Trying to live up to his father's legacy and save his family business, Charlie finds inspiration in the form of Lola. A fabulous entertainer in need of some sturdy stilettos, Lola turns out to be the one person who can help Charlie become the man he's meant to be. As they work to turn the factory around, this unlikely pair finds that they have more in common than they ever dreamed possible… and discovers that when you change your mind about someone, you can change your whole world.

The cast features Kyle Taylor Parker as Lola with Steven Booth as shoe-factory owner Charlie Price. They are joined by Lindsay Nicole Chambers as Lauren, Joe Coots as Don, Craig Waletzko as George and Grace Stockdale as Nicola.

Completing the cast are Damien Brett, Stephen Carrasco, Lauren Nicole Chapman, Amelia Cormack, Troi Gaines, J. Harrison Ghee, Blair Goldberg, Darius Harper, Andrew Theo Johnson, Crystal Kellogg, Jeffrey Kishinevskiy, Jeff Kuhr, Ross Lekites, Patty Lohr, Mike Longo, Tommy Martinez, David McDonald, Nick McGough, Bonnie Milligan, Anthony Picarello, Horace V. Rogers, Ricky Schroeder, Anne Tolpegin, Juan Torres-Falcon, Hernando Umana and Sam Zeller.

The design team includes ony nominee David Rockwell (scenic design), Tony Award winner Gregg Barnes (costume design), Tony Award winner Kenneth Posner (lighting design), John Shivers (sound design), Josh Marquette (hair design) and Randy Houston Mercer (make-up design). Casting is by Telsey + Company, Justin Huff, CSA.

West Coast stops include a San Diego Civic Theatre date of September 23-28, 2014.


WHO'S WHERE


BRUNO MARS has two, two nighters this week. He opens the first on Tuesday, September 2, at the Arena Ciudad in Mexico City. On Friday he begins the second one at Arena Monterrey in Monterrey, Mexico.

MIRANDA LAMBERT entertains Saturday, September 6, at the Xfinity Center in Mansfield, MA.

EAGLES will soar Tuesday, September 2 at the Energy Solutions Arena in Salt Lake City. On Friday they are on stage at the Century Link Center in Omaha. Saturday finds them at the Wells Fargo Arena in Des Moines, IA.

AEROSMITH sings their hits Wednesday, September 3, at the Prudential Center in Newark, NJ. On Saturday they star at Jiffy Lube Live in Bristow, VA.

GARTH BROOKS performs Thursday, September 4 through Saturday, September 6 at the Allstate Arena in Rosemont, IL.

CHRIS ISSAK will perform Friday, September 5, at the Wellmont Theater in Montclair, NJ. Next Sunday, September 7, his show is at the NYCB Theatre in Westbury, NY.


FINAL OVATION


SIR RICHARD ATTENBOROUGH acclaimed actor and Oscar-winning director died August 24, 2014, five days before his 91st birthday.

Attenborough's acting career started on stage where he appeared in shows at Leicester's Little Theatre, Dover Street, prior to his going to RADA, where he remained Patron until his death.

Early in his stage career, Attenborough starred in the West End production of Agatha Christie's The Mousetrap.. Both he and his wife were among the original cast members of the production, which opened in 1952 at the Ambassadors Theatre and as is still running at the St Martins Theatre. They took a 10% profit-participation in the production, which was paid for out of their combined weekly salary.

Attenborough won the 1982 Academy Award for Best Director and as the film's producer, the Academy Award for Best Picture for his historical epic Gandhi.

Lord Attenborough's entry in Who's Who listed more than 30 organizations of which he was or had been a director, trustee, fellow, chairman or president, including the British Film Institute, the Tate Gallery and the Muscular Dystrophy Group.

Attenborough married actress Sheila Sim in 1945. They had three children. On December 26, 2004, the couple's elder daughter, 49-year-old Jane Holland, as well as her mother-in-law, also named Jane, and Attenborough's 15-year-old granddaughter, Lucy, were killed when a tsunami caused by the Indian Ocean earthquake struck Khao Lak, Thailand, where they were on vacation.

In addition to his wife he is survived by a son Michael, daughter Charlotte, a theatre director and the former artistic director of the Almeida Theatre in London and is married to actress Karen Lewis; they have two sons; daughter Charlotte who is an actress, and has three children and his grandson Samuel Holland, who survived the tsunami uninjured, and granddaughter Alice Holland, who suffered severe leg injuries.

"SANDY" ALEXANDER GALBRATH WILSON composer and lyricist of The Boy Friend died August 27, 2014. He was 90.

When The Boy Friendt opened at the Wynham Theatre in the West End, in January 1954, it was revolutionary, a totally new and different kind of musical. The musical ran for more than five years in London and spent more than a year on Broadway. That production starred Julie Andrews.

According to The Guaridan, "he had first thought about writing The Boy Friend while he was at Oxford, where he was declared an "idol" in the university's magazine, Isis, in 1947"

After leaving Oxford, Wilson wrote sketches and appeared in cabaret, and spent a year at the Old Vic Theatre School. He contributed songs and sketches to Hermione Gingold's revue Slings and Arrows (1948) and to Laurie Lister's Oranges and Lemons (1949). He became a great friend of Hermione Gingold. He wrote a pair of shows, See You Again (1951) and See You Later (1952), then originated The Boy Friend at the Players' and Embassy theatres before it opened at Wyndham's."

Songs included It's Never Too Late To Fall In Love, Won't You Charleston With MeI Could Be Happy With You.

For many years he lived with his partner, Chak Yui.















Next Column: September 7, 2014
Copyright: August 31, 2014 All Rights Reserved. Reviews, Interviews, Commentary, Photographs or Graphics from any Broadway To Vegas (TM) columns may not be published, broadcast, rewritten, utilized as leads, or used in any manner without permission, compensation and/or credit.
Link to Main Page
---
Laura Deni



For the snail mail address, please E-mail your request.
CLICK HERE FOR COMMENT SECTION