! >
Broadway To Vegas
  
 SHOW REVIEWS CELEBRITY INTERVIEWS GOSSIP NEWS

| | |
| --- | --- |
| | |
AMERICAN MUSEUM OF MOVING IMAGE CELEBRATES ANNIVERSARY - - BEN VEREEN OPENS UNIVERSITY OF NEVADA SEASON - - UPLIFTING THIS IS THE ARMY CD - - KEITH LOCKHART FATHER OF SON - -NEVADA'S NEW ENTERTAINMENT TAX - - PRINCE'S TRUST GALA - - ACTRESS TOLD TO DYE HAIR TO MATCH POSTER - - JANIS IAN WEDS - - DONATE . . . Scroll Down


NEVADA TAXING TO ENTERTAINMENT


Nevada's new entertainment tax takes effect Monday, September 1. The first bottom lines effected were those of the musicians who got laid off.

Instead of paying the new tax, some hotels and casinos are eliminating live entertainment.

The Paris Hotel and Casino fired four piano players from their Eiffel Tower Restaurant.

Meantime, the local Musicians Union said they are getting ready for a fight, lobbying lawmakers to repeal the tax, which lawmakers have stated will generate $117 million over the next two fiscal years.

The new casino entertainment tax imposes a 10 percent tax on all amounts paid for admission, food, merchandise or beverages in casino showrooms, lounges, nightclubs and cabarets in which music, dancing or other entertainment is provided in venues that offer from 300-7500 seats.

There will be a 5 percent tax on admission only, for venues that have over 7500 seats.

As an example, when the Eagles performed at the 17,150-capacity MGM-Grand, tickets went for $250. The 5 percent tax applied would add $12.50 to the price of a ticket.

Nonprofit event promoters are exempt, meaning Las Vegas Events, the private, not-for-profit organization that promotes the National Finals Rodeo, won't collect the tax on rodeo tickets.

Also exempt are Nevada brothels which want to pay the tax, because they feel it would give then a more legitimate standing. Las Vegas Strip clubs will be taxed. Lawmakers said they oopsed - citing the numerous re-writes - and unintentionally left out brothels.


AMERICAN MUSEUM OF MOVING IMAGE CELEBRATES ANNIVERSARY


On Sept. 10, 1988 Singin' in the Rain was the first movie screened when the American Museum of the Moving Image opened their doors in Astoria, Queens.

It was quite fitting, since the film tale depicted in this romantic musical was a story of the history of film, focusing on the transition from silents to talkies.

The American Museum of the Moving Image, dedicated to motion pictures and television, will celebrate its 15th anniversary with free events and activities. The first, from Sept. 3 to 7, will also celebrate the 150th anniversary of Central Park with a series of films in which the park plays a significant role.

On each of the five evenings, a producer/director or celebrity associated with the film will speak prior to the screening.

Mayor Bloomberg will kick off the celebration Wednesday with a free screening of Annie Hall, introduced by one of its stars, Tony Roberts. On the following nights, it's The Producers, The Fisher King, Ghostbusters, and, on Sept. 7, Hair, introduced by Twyla Tharp, who choreographed the original musical.

The audience is asked to come in '60s garb.

Presented by the Central Park Conservancy. Organized by David Schwartz, Chief Curator of Film, at the American Museum of the Moving Image, the festival is sponsored by Bloomberg.

On Sept. 13 the museum will offer free admission and screenings of Seven Days in May, Dr. Strangelove, and, once more, Singin' in the Rain, among other attractions.


THE MUSIC GOES ROUND AND ROUND


THIS IS THE ARMY a CD issued by Decca Broadway is really a re-release of three cherished Broadway musical revues from the World War II era - This is the Army/Call Me Mister/ Winged Victory. Recorded in the 1940s this compilation CD features the cast recordings on three revues by Irving Berlin, Harold Rome and David Rose.

Not sappy sentimental or dramatically patriotic - rather This Is The Army portrayed American soldiers exactly what they were human - full of foibles and follies - chasing girls and enjoying good times.

This is the Army (1942) by Berlin, is the most famous army revue of all time. Known as the greatest morale boosting show of World War II, This is the Army became one of the first original cast recordings ever.



"The Army Made A Man Out Of Me" performed by Ezra Stone, Julie Oshiks, Philip Truex (l-r)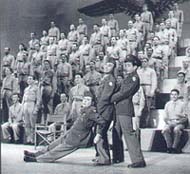 A highlight of this revue was the song Oh How I Hate To Get Up in the Morning performed by Berlin himself. The story follows a group of young men as they make their transition from civilian life to a grand life in the army, With the exception of Berlin, the cast was comprised entirely of soldiers. And, worth noting, at a time when the military was strictly segregated, This is The Army had the distinction of becoming the first racially integrated company in the armed forces.

In her book Irving Berlin: A Daughter's Memoir by Mary Ellin Barrett, published by Simon & Schuster, Barrett recalled attending her first Broadway opening, which happened to be This Is The Army.

It was July 4, 1942 at the Broadway Theatre in New York. Barrett was a dazzled 15-year-old and there were 2,000 people packed into the theatre.

"I remember the crowds gathered outside the theater, people who had been hearing six months of bad news, who had sons, brothers, fathers, husbands in uniform, who needed something to cheer for and participate in even if they didn't stand the chance of a seat. Inside was another special wartime audience, the uniforms, gold stars and ribbons, the big brass, red-faced, gray-haired men and their well-coifed wives; and the dressy civilians who had to be the regular first nighters, some of whom I knew because they were family friends, others whom I simply recognized; but also the crush of more plainly dressed citizens and servicemen making their way to the balconies."



Irving Berlin in This Is The Army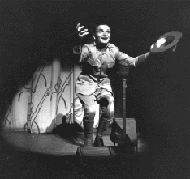 "The orchestra struck up the overture ... The curtain went up on a stage filled with soldiers, bleachers filled with them, three hundred young men in khaki ... The entertainment took off and built, the way a good show will, number by number ... And then, there he is at last, sitting up sleepily, swinging his legs over the side of a cot and standing up, alone, stage center. A small, black-haired man in an old doughboy's uniform with a high-necked jacket and puttees. It is the first perfectly still moment since the evening began. As he looks down, then up and out at the audience, mouth open, ready to sing, the silence is broken by a roar, as sudden as thunder, and the pounding of applause. Everyone around us is rising, cheering now; and we are on our feet, too, applauding furiously ... The demonstration continues for a full ten minutes as my father stands there looking down, looking up, opening his mouth, closing it again."

"Finally, he is allowed to begin his song ... When he finished, the cheering began all over again. I felt my mother's hand take mine and saw a suspicious glitter in her eyes. "He was good," I said. My mother nodded, not trusting herself to speak. "

" ...That night I saw something more than fame. I saw and felt love --- love for this man, my father, for what he had done, bringing into being This Is The Army, for what he had given people his whole life, as a songwriter and as an American."

By Berlin's account the idea to do an Army Show came only after he joined the service himself, in the spring of 1918, and, as he put it, "I found out quickly I wasn't much of a soldier."

Then, instead of marching, he was asked to do what he did best, writing songs and putting together a show.

The original aim was to raise funds for a "community house" at Camp Upton, Long Island, where soldiers could enjoy a last little bit of R&R before being shipped off to the front lies in France. The result was Yip! Yip! Yaphank! named after the Long Island town where the Army base was located.



Oh How I Hate To Get Up In The Morning. Irving Berlin is the fourth from right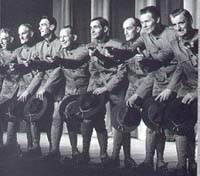 Although running for only 32 performances at Broadway's Century Theatre, the box office brought in many times the amount needed for the facility.

The stand out song was Oh, How I Hate To Get Up In The Morning reprised 20 years later in This Is The Army.

When American entered World War II, Berlin immediately contacted General George Marshall volunteering his services. Berlin would not only write military revues but serve as hands on producer - donating all proceeds from ticket sales and publishing royalties directly to the Army Emergency Board.

Then the Army-Air Corps jumped on the band wagon and presented Winged Victory a show that spotlighted their area of service.

Irving "Swifty" Lazar, at the time a First Lieutenant in the Air Corps and later one of the top Hollywood agents, was assigned the job of putting together the show. Lazar approached Moss Hart who agreed to write the book - not realizing just how involved he would get.

In order to get the feeling for what the servicemen experienced, Hart anonymously underwent two months of Air Corps basic training. He also flew more than 28,000 miles visiting camps across the country.

November 2, 1943 had already been set for the opening, giving Hart less than three weeks to write the show. This wouldn't simply be a military revue; it was conceived as a drama with its scenes presented against a aggressively patriotic background.

The show had 17 scenes and featured five turntables. There was a cast of 210, including 40 women (not members of the Air Corps), a 45-piece orchestra, a 50-voice chorus and a stage crew of 70 people.

Among the future stars of Broadway and Hollywood who appeared in Winged Victory were Barry Nelson, Edmond O' Brien, Kevin McCarthy, Alan Baxter, Whit Bissell, Ed McMahon, John Forsythe, Gary Merrill, Ray McDonald, George "Superman" Reeves, Walter Reed, Karl Malden, Martin Ritt, Peter Lind Hayes, Red Buttons, Ray Middleton, Mario Lanza, and Keith Andes - a well known film actor who starred in a number of musicals, acted under his real name, John Andes, but was really in the production to "spy" on the show for the Pentagon.

Although none of them appear on the cast recording, many were featured in the 1944 20th Century Fox movie of the show.

Winged Victory opened at the 44th Street Theatre on November 20, 1943 and ran for 212 performances. Future theater owner James Nederlander was there in his first professional theatre job - working as a box office assistant.

Although not officially sanctioned by any branch of the US government Call Me Mister was a follow up to This Is The Army. The was show was comprised of a collection of songs and sketches which satirized the military experience itself, the transition to civilian life, and American society in general.

This production was the brainchild of actor Melvyn Douglas, who during the war had organized and supervised Army entertainment production in India, China and Burma, Douglas developed the idea for he revue in the months following VE and VJ day, He rallied around him songwriter Harold Rome (1908-1993) comedy writer Arnold Auerbach and producer attorney Herman Levin.

Where This Is The Army opened seven months after Pearl Harbor, Call Me Mister opened on April 18, 1946, six months after Hiroshima.



Betty Garrett performing South America, Take It Away from Call Me Mister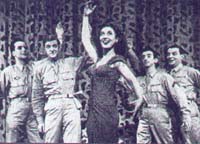 The show, which ran for two years (734 performances), brought both Jules Munshin and Betty Garrett to the attention of MGM producer Arthur Freed. In Call Me Mister, Garrett stopped the show with two standout comedy songs, Surplus Blues (Little Surplus Me,) and South America, Take It Away a funny take off on the Latin dance craze.

This Decca Broadway original cast album This Is The Army captures the impact of all three shows. The CD is a delightful listening experience as well as providing a musical history lesson into the emotional tenure of a tortured time, in which raising both money and morale were a major part of the domestic war effort.

This is the Army / Call Me Mister / Winged Victory (A Decca Broadway Original Cast Album).

This Is The Army orchestra and chorus under the direction of Corporal Milton Rosenstock. Call Me Mister original New York cast members with Orchestra directed by Lehman Engel. Winged Victory original music and orchestrations by Sgt. David Rose. Vocalists: Paula Bane, Irving Berlin, Lawrence Winters, Bill Callahan, Stuart Churchill, Cpl. James Stump Cross, Betty Garrett, Jules Munshin, Corporal Earl Oxford, Pvt. Robert Shanley, Staff Sgt. Ezra Stone, the Winged Victory Chorus and Orchestra.

Reissue produced by Brian Drutman. CD Mastering by Doug Pomeroy. The CD also includes an informative booklet with liner notes by Will Friedwald and photographs from all three productions.



Musical lullabies are emanating from the home of conductor Keith Lockhart and his violinist wife, Lucia Lin

The Boston Pops and Utah Symphony music director became a father of a son born last Sunday. Aaron Lin Lockhart, made his entrance at 6:30 a.m. weighing 7 pounds, 9 ounces. Rumors have it that the baby coos with perfect pitch.

Lockhart was on tour with the Boston Pops in Chillicothe, Ohio, when he received news that his wife had given birth. He caught the next flight to Boston, said a statement released by Lockhart.

Lin, a graduate of Rice University, joined the Boston Symphony Orchestra in 1985. She became one of the BSO's first violins after serving as assistant concertmaster.

Lockart and Lin were married in September 1996.

Lockhart became conductor of the Boston Pops in 1995 after serving as associate conductor of the Cincinnati Symphony Orchestra and the Cincinnati Pops. Now in his ninth season as conductor of the Boston Pops, Keith Lockhart has conducted more than 600 concerts in Symphony Hall and around the world, including 19 national tours, three overseas tours of Japan and Korea, and performances at Carnegie Hall.

Since 1998, Lockhart has also been music director of the Utah Symphony. In 2002, he led the Utah Symphony as part of the Opening Exercises of the 2002 Winter Olympic Games in Salt Lake City.



Broadway To Vegas is supported through advertising and donations. Priority consideration is given to interview suggestions, news, press releases, etc from paid supporters. However, no paid supporters control, alter, edit, or in any way manipulate the content of this site. Your donation is appreciated. We accept PAYPAL. Thank you for your interest.



JANIS IAN AND PATRICIA SNYDER were married last Wednesday. Ian, is a Grammy award winning singer songwriter whose songs include Society's Child and At Seventeen. Synder is a criminal defense lawyer. The couple has been together 14 years and make their home in Nashville.

According to the Ian website:

Janis Ian and Patricia Snyder were married at 2 pm on August 27, 2003, in the wedding chamber of Toronto City Hall. Attending the ceremony were good friends Mike and Carol Resnick, Parris McBride, George R. R. Martin, and Dave Axler. When asked for a quote, Mr. Resnick said "I've been trying to get rid of her for years; it was only logical that I be the one to give her away."

The couple plan to honeymoon at Torcon III, the annual Worldcon science fiction convention, and celebrate their marriage with a round of free dinners courtesy of various publishers and friends.

Both brides wore clothes.

Said Ms. Snyder: "After 14 years, it's about time. I think the idea of spending my wedding week with a group of geeks masquerading as giant lobsters and Star Trek characters is perfectly in character with my life with Janis."

Said Ms. Ian: "Whatever you say, dear."

Janis Ian Live: Working Without a Net will be released on Oct. 7, and her first studio album in four years will be released in early 2004.

THE 37th ANNUAL CMA AWARDS will air Nov. 5 on CBS

CLICK FOR LIST ON NOMINEES


JABBER, JABBER, JABBER


MASTER CLASS DISCUSSION WITH CHOREOGRAPHER ELIZABETH STREB Join Terre Jones, President & CEO of the Wolf Trap Foundation, as he converses with Elizabeth Streb about her career, her MacArthur Genius Award, and the new work she has created for Face of America 2003.

Elizabeth Streb is an extreme dancer. In her incredibly athletic works, dancers swan-dive from scaffolding, hurl themselves against primary-colored walls, and bounce vigorously on trampolines. The recipient of a 1997 MacArthur Fellowship describes her ideal move as "dangerous, hard, fast, wild, turbulent, and out of control." Fear, for Streb, is an inspiration. She has also just received an honorary Doctorate of Fine Arts from S.U.N.Y. Brockport, her alma mater. She is currently the 'Dean's Special Scholar' at New York University at the Draper Program working towards an M.A. in Time and Space studying Physics, Philosophy, and Architecture. Come prepared with questions to explore the genius of Elizabeth Streb. The discussion will be held on Saturday, September 6 at the Center for Education at Wolf Trap. The event is free.

OLYMPIA DUKAKIS 72, who won the Academy Award for best supporting actress for 1987's Moonstruck, was the keynote speaker Thursday at the opening of the John P. Murtha Neuroscience Institute in Richland Township, about 50 miles east of Pittsburgh. Dukakis don't speak about her acting career. Rather, she discussed her previous job as a physical therapist during the opening of the new neuroscience institute. Besides neuroscience, the institute, named for a Pennsylvania congressman, will study post-polio syndrome and Charot-Marie-Tooth disease, which causes nerve degeneration.


SWEET CHARITY


THE PRINCE'S TRUST SHAKESPEARE GALA EVENING takes place at the Globe Theatre in London on September lst in the presence of HRH, The Prince of Wales. It's not certain if more eyes will be on the lookout for Camilla or the bevy of stars set to participate.

Some of the world's finest actors and musicians will perform selected scenes from Shakespeare's plays on the Globe stage. The stars include; Joseph Fiennes, Gwyneth Paltrow, Diana Rigg, Julian Glover, Jane Lapotaire, Paul Schofield, Desmond Barrit, Sanjeev Bhaskar, Helen Lederer, Michael Pennington.



Gwyneth Paltrow and Joseph Fiennes in Shakespeare In Love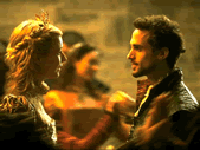 Paltrow and Fiennes, stars of Shakespeare In Love, will be reunited to take part in scenes from Romeo and Juliet.

The Tempest feature Scofield and West, and A Midsummer Night's Dream will showcase the talents of Bhaskar, from TV's Goodness Gracious Me. Diana Rigg will lend a touch of class to As You Like It.

The English Chamber Orchestra will provide the music.

A champagne reception will precede and a magnificent banquet will follow, in the UnderGlobe beneath the Theatre.

The Prince's Trust was founded in 1976 by HRH, The Prince of Wales. The Trust's first year was funded with The Prince's severance pay from the Navy - £7,400. The object is to help 14-30 year-olds realize their potential and transform their lives through practical support including training, mentoring and financial assistance. Since its inception the Trust has supported almost half a million young people.

This special gala evening at the Globe is a celebration of the commitment shared by The Prince's Trust and Shakespeare's Globe to enable more disadvantaged young people to access the arts.

Top of the line tickets - $470 - include a Full champagne reception, performance and dinner in UnderGlobe. Standing Tickets - $30 - for performance only can also be purchased.

THE ACTORS' FUND OF AMERICA is the beneficiary of a Special 9/11 benefit dinner at Jarnac Restaurant in New York City. This highly acclaimed, ZAGAT praised Village treasure is donating all the proceeds from their 9/11 buffet dinner to a worthy charity. This year Owner and Maitre D' Tony Powe and Chef Maryann Terillo have chosen The Actors' Fund of America. The setting is intimate, the staff personable and the food extraordinary. The cost is $35 per person with an advanced reservation and $45 at the door. All proceeds will benefit The Actors' Fund of America. Reservations will be accepted beginning September 2.


OTHER PEOPLE'S MONEY


NASHVILLE SYMPHONY has received a $l million donation from Nashville businessman Gordon E. Inman and his wife, Shaun.

Inman is chairman, president and CEO of Franklin Financial Corp. and founder of Franklin National Bank.

The donation will help the symphony build the future Schermerhorn Symphony Center. The amount raised in the $120 million campaign is now more than $89 million. Groundbreaking is set for December, with the first public performances expected to begin in fall 2006. The four-story neoclassical limestone structure will encompass 197,000 square feet, with a 1,900-seat auditorium.



FACE OF AMERICA Wolf Trap's annual artistic adventure series, celebrates the 100th anniversary of the first flight of the Wright Brothers by following their adventures from Ohio to North Carolina.

The celebration also honors the contributions of the Tuskegee Airmen of Alabama, World War II African-American military pilots.

This year's performance will include: Buzz Aldrin, National Spokesperson for Face of America 2003 as Host of the evening's activities; Fly-overs by United States Air Force F-16s and antique WWII aircraft; The world premiere of Wild Blue Yonder, a multi-media and live dance commission with high definition footage from Kitty Hawk celebrating human flight, as choreographed Elizabeth Streb through her PopACTION technique, inspired by the Wright brothers' first powered flight in 1903.

Also taking place will be the world premiere of On the Wings of a Dream, an original high definition film on giant screens, honoring flight through the eyes of aviators, including original interviews with Buzz Aldrin, Patty Wagstaff, Gus McCloud, and Dick Rutan; and An inspiring performance of Way Up There, the official song of the U.S. Centennial of Flight Celebration, performed by The Fire Choir. September 6th at Wolf Trap Performing Arts Center.

PROOF David Auburn's Pulitzer and Tony winner is running at TheaterWorks, in Hartford, Conn.

The production stars Angela Pierce, who played Catharine in an Arizona Theatre Company production of Proof. If you happened to have seen her there and then attend this production, you might wonder if it is the same person. It is - just a different hair color.

For the Arizona run officials required her to dye her blond hair a mousy reddish brown - so her hair color would match the illustrated posters that were done before she was cast.

In the Hartford production Angela is playing the part with her natural hair color.

Steve Campo directs the cast which also includes Andrew Benator, Peter Davies and Debra Whitfield. The production opened August 29 and continues at TheaterWorks, in Hartford, Conn.

URINETOWN welcomed Alvin Epstein to the Broadway cast Friday, August 29th.

SHAKESPEARE IN HOLLYWOOD by Ken Ludwig. Directed by Kyle Donnelly.

This comedy is inspired by the magic of the movies and one of the world's wittiest romances. On the 1930s Hollywood sound stage, a comedy of errors is brewing. While Grocho Marx and Tarzan rush through the commissary, a lovely up-and-coming-starlet dreams of fame and love on the set of A Midsummer Night's Dream. She is immediately smitten by the mysterious and beguiling actor playing Oberon - but like his Shakespearean counterpart - this spellbinding fellow causes mayhem whenever he goes.

The comedy stars; Casey Biggs, Emily Donahoe, Rick Foucheux, Robert Prosky, Everett Quinton, Michael Skinner, Maggie Lacey, Alice Ripley, Ellen Karas, David Fendig, Adam Richman and Hugh Nees.

Choreographer is Karma Camp. Set Designer is Thomas Lynch. Costume Designer is Jess Goldstein. Lighting Design by Nancy Schertler. Sound Design by Susan R. White. Speech and Vocal Consultant is Lynn Watson. Dramaturg is Michael Kinghorn.

The World premiere opens September 5th with performances through October 19 at the Fichandler Arena Stage in Washington, D.C.

NINE will welcome John Stamos to the Tony Award winning production. On October 7th Stamos succeeds Antonio Banderas.

ROSE'S DILEMMA a new play by Neil Simon will open on Broadway starring Mary Tyler Moore portraying Rose Stein. In a Hamptons beach house, celebrated writer Rose Stein is at a crossroads. She's running out of money and needs to write the next "big thing" fast. When her former lover, literary lion Walsh McLaren, has the brainstorm that could make her a fortune, she leaps at the chance. How she'll pull it off is just the first of many mysteries in this play.

John Cullum co-stars as McLaren. Also in the cast will be Paula Cale and David Aaron Baker, who was also in the Los Angeles production.

This is Simon's 33rd play and was staged this past January-March in Los Angeles at the Geffen Playhouse under the title Rose and Walsh. That production starred Jane Alexander, David Aaron Baker, Len Cariou and Marin Hinkle.

The comedy begins previews on November 20, officially opening December 9 at the Manhattan Theater Club. in NYC.

CABARET - you can still "come to the" - but only until November 2nd. The Roundabout Theater Company's Tony Award-winning celebration of Weimar-era decadence, will close after a run of more than five years, playing 2,306 performances and 37 previews.

The show is a revival of the 1966 musical by John Kander and Fred Ebb. The cabaret M.C. has been played by seven actors, including Alan Cumming, John Stamos, Neil Patrick Harris and Jon Secada.

The role of Sally Bowles, the promiscuous showgirl, has been played by 15 actresses including; Natasha Richardson, Jennifer Jason Leigh, Mary McCormack, Lea Thompson, Gina Gershon, Kate Shindle, Brooke Shields, Molly Ringwald and Deborah Gibson.

ANNA BELLA EEMA

Lisa D'Amour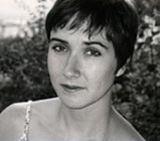 is the story of young Anna Bella, who lives in a mobile home park with her mother. Fighting eviction from their trailer, Mom's a little over the edge - a recluse - a self-imposed prisoner of her own internal war in which she has fantasies of werewolves and vampires. She spends most of her time medulla-deep in books or eking wages from her job as a postage stamp licker. Anna Bella's left to herself, spending a lot of time outdoors. One day she builds a girl out of mud and this girl comes to life: Anna Bella Eema.

Katie Pearl directs the spoken-and sung-three-character story which stars: Monica Appleby, April Matthis and Dale Soules.

Author Lisa D'Amour received her MFA in playwriting from the University of Texas at Austin, where she was a James A. Michener Playwriting Fellow. She has held Jerome and McKnight Fellowships at the Playwrights' Center in Minneapolis, where she is now a core member. She is also a member of New Dramatists in New York.

Set design by Cameron Anderson. Lighting design by Mark Barton. Costume design by Olivia Wildz. Sound design by Greg Wildz. Musical director Benjamin Morss. Performances begin September 12. Presented by New Georges at HERE in NYC.


| | | |
| --- | --- | --- |
| | | |
WHO'S WHERE


BOB NEWHART and his button down mind will performs September 17th at the Midland Theatre in Newark, Ohio. That's not unusual. However, Newhart's acting career has been working on overdrive. Newhart has just completed filming his role in the Jon Favreau production of Elf, starring Will Farrell. Farrell's character plays a man who, as an infant, climbs into Santa's sack and is taken back to the North Pole. There he is raised by the other elves until it becomes apparent from the chaos he creates and his physical size that he is not like the other elves. Thus, Santa request's this "elf" return to New York to find his biological parents (James Caan and Mary Steenburgen). Bob plays Farrell's adopted elf father "Papa Elf", who must explain to this overgrown elf he is not your standard elf. Also starring are Zooey Deschanel as Will's love interest and Ed Asner as Santa Claus. Elf will be released on November 7th.

Newhart has also inked a deal to join NBC's ER for three episodes this fall as an architect who is going blind.

THE PARTY ISN'T OVER: A TRIBUTE TO ADOLPH GREEN Adolph Green's partner Betty Comden and his wife Phyllis Newman chat with Lee Davis about the grand and glorious times of shows of Comden and Green. Broadway's Mellissa Errico and George Dvorsky sing the songs for which Comden and Green penned the words. Sunday, September 7 at Guild Hall in East Hampton, NY.

PETER CINCOTTI performs Friday at the Kennedy Center in Washington, D.C. On Saturday he joins Patti Austin at the Festival in Albany, New York.

TONY BENNETT entertaining Tuesday at Humphrey's in San Diego, CA. On Tuesday the performing legend is at Boettcher Concert Hall in Denver.

BEN VEREEN opens the University of Nevada Performing Arts Center's A Season of Colors on September 5. The show is part of the Best of the New York Stage series.

The series also welcomes performances by Tony Award winner Faith Prince Oct. 10; the internationally recognized Boys Choir of Harlem Dec. 5; Maureen McGovern, featuring the music of Richard Rodgers, on December 20; Marvin Hamlisch, winner of three Oscars, four Grammys, four Emmys, a Tony, and three Golden Globes, performs along with UNLV Classics and Jazz February 22; the acclaimed Newport Jazz Festival brings its 50th Anniversary Tour March 12; and the world-class Parsons Dance Company, one of the hottest tickets in contemporary dance, performs April 16. Art Ham Hall at the University of Nevada, Las Vegas.

EDDIE IZZARD has kicked off his international tour titled, Sexie. Izzard, who received a Tony nomination for his role in The Death of Joe Egg, brings his one man show to the Newmark Theatre in Portland, OR Sept 2-3. He then has a three night engagement, September 4-6, at the Moore Theatre in Seattle, Washington.

BRUCE SPRINGSTEEN AND THE E STREET BAND performing their hits at Fenway Park in Boston Saturday and Sunday.

JOHN PIZZARRELLI performs Thursday at he Parque Metalurgico in Minas Gerais, Brazil.

NATALIE COLE on stage at the Hart Plaza in Detroit on Monday

B.B. KING AND JEFF BECK two of the world's most influential guitarists share the stage for an unforgettable night of blues. Tuesday, September 2, at Filene Center Performance in Vienna, Virginia.

PAULA POUNDSTONE begins a three night gig Friday at the Improv in Washington, D.C.

ALISON KRAUSE in the spotlight Monday at the Britt Pavilion in Jacksonville, Oregon.

LEE GREENWOOD performs Monday at Woodstock Fair in South Woodstock, Conn. On Friday he's at the Fall City Festival in Morganton, NC.

KD LANG has a two nighter, Tuesday and Wednesday, at the Historic Mountain Winery in Saratoga, CA. On Friday she on stage in Livermore, CA at the Wente Concerts at the Vineyard.

DENNIS MILLER AND MEATLOAF are performing September 6th at the Borgata Resort in Atlantic City. They aren't on the same bill. Rather, Miller will be generating laughs in the Music Box and Meatloaf can be found in the Events Center. When not getting laughs on stage, Miller gets serious on television. He's signed to make a three-episode appearance on Boston Public.
















Next Column: September 7, 2003
Copyright: August 31, 2003. All Rights Reserved. Reviews, Interviews, Commentary, Photographs or Graphics from any Broadway To Vegas (TM) columns may not be published, broadcast, rewritten, utilized as leads, or used in any manner without permission, compensation and/or credit.
Link to Main Page
---
Laura Deni


CLICK HERE FOR COMMENT SECTION