! >
Broadway To Vegas
  
  REVIEWS INTERVIEWS COMMENTARY NEWS

| | |
| --- | --- |
| | |
DOCTOR ZHIVAGO ORIGINAL BROADWAY CAST CD REVIEW - - SOLAR POWERS UP PERFORMANCE ARTS CENTERS - - AN ARABIC LANGUAGE PRODUCTION OF OLIVER! - - RUTTENBERG CONTEMPORARY ART SERIES - - OVER THE EDGE OF THE FLYNN - - U2'S THE EDGE PLAYS FATHER OF THE BRIDE - - LATIN RECORDING ACADEMY ISSUES RARE POLITICAL STATEMENT - - KIRK DOUGLAS FOUNDATION GIVES AWAY MILLIONS - - DONATE . . . Scroll Down






Copyright: August 30, 2015
By: Laura Deni
CLICK HERE FOR COMMENT SECTION


SOLAR POWERS UP PERFORMANCE ARTS CENTERS
President Barack Obama came to Las Vegas to tout solar.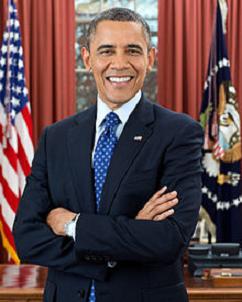 Last Monday President Barack Obama was in Las Vegas delivering the keynote address at the eighth annual National Clean Energy Summit. In that speech he touted the use of solar. Ahead of the curve have been Performance Arts Centers, movie theaters and museums.

In 2010 the Arts Center of Cannon County, Tennessee entered into a partnership with Good Earth Energy to install a 29.40 kWh Solar Panel Installation on the Southern Roof of the Arts Center. The Arts Center rents its roof to Good Earth. Good Earth owns the solar electric system on the roof.

The project was initiated as a public education effort by Good Earth Energy, LLC who proposed the project to the Arts Center because of its high visibility location: the south facing roof is in full view of everyone entering Cannon County by way of 70S.

The Arts Center of Cannon County received the 2011 Tennessee Governor's Award for Environmental Stewardship for this project.

Ghost The Musical closed a successful 16 day engagement on August 22 and Hank & My Honky Tonk Heroes starring Jason Petty was staged on August 29.

Petty portrayed Hank Williams in New York's hit off Broadway production of Lost Highway where he won an Obie.



The Sedona Performing Arts Center.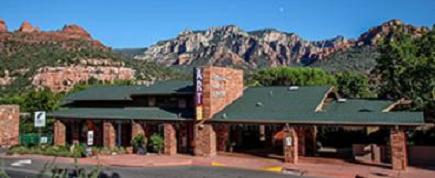 The Sedona Performing Arts Center, a $12.5 million, state-of-the-art theater at Sedona Red Rock High School. Construction of the 23,300-square-foot, 750-seat performance hall began in May 2009. The official grand-opening celebration took place in spring 2011.

The venue features a beautiful new lobby with views of Sedona's rich surroundings, an art gallery, an area for set construction with a large loading dock and access to the stage; rehearsal hall that matches the size of the actual stage; costume storage, make-up and dressing room; green room; instrument and vocal music halls; and a 23-foot wide screen that is 13-feet high, which will host Metropolitan Opera live performances via satellite in HD.

The architect, Orcutt Winslow, designed the building to use almost 25% less energy than a standard building. Additionally, the new HVAC system reduces energy usage and operating costs. The 606-kilowatt photovoltaic system, designed and installed by Kinney Construction Services Inc., converts the clean, renewable energy of the sun into electricity to supply a portion of the school district's energy needs.

The Maui, Hawaii Cultural and Arts Center, commonly known as MACC, boasts the Yokouchi Pavilion Complex which features a concert stage under a glass-capped roof, bistro dining in a covered courtyard, built-in beverage bars, catering preparation kitchen and second floor gathering hall.

Evita closed August 21 with comedian Chris D'Elia performing September 4.

Also a part of the MACC facility:

State-of-the-art 1200-seat Castle Theater
5,000-seat capacity outdoor Alexander & Baldwin Amphitheater
Multi-purpose 300-seat McCoy Studio Theater
4,100-square foot museum-quality Schaefer International Gallery
An area dedicated to hula and Hawaiian cultural practices
Dance studios
Classroom and meeting room space for the community at large.

The MACC is also an educational resource, serving all ages from pre-school to adult, enhancing arts education in schools and professional development for teachers. For almost two decades they have been a Partner in Education with the John F. Kennedy Center for the Performing Arts in Washington D.C.

In December 2011 SolarCity and MACC celebrated the installation of a 463-kilowatt system, with close to 2,000 panels. It's one of the largest to date on Maui.



Maui Cultural and Arts Center.

"We are proud to have this large scale solar installation at the MACC. As a non-profit it is essential to find ways to reduce overhead in order to maintain our ability to provide the maximum products and services delivered to the community. This installation will meaningfully reduce our energy costs, and contribute to a more sustainable environment by significantly reducing our carbon footprint," said MACC President and CEO Art Vento.

As part of the power purchase agreement, SolarCity installed the system at no cost to MACC, and MACC will pay for the solar power the panels produce at a rate lower than they currently pay for electricity.

The dedication ceremony included a traditional Hawaiian blessing and remarks by Hawaii Governor Neil Abercrombie, Maui Mayor Alan Arakawa, and representatives from the project partners.

The historic Michigan Theatre marquee runs on sun power. In 2009 a rooftop solar array was completed. The solar system generates enough electricity to power the marquee, with incandescent bulbs replaced with light-emitting diode (LED) lamps which use 90=95 percent less energy.

The theater's solar array marked the first renewable energy installation undertaken by XSeed Energy, the implementing body of the Ann Arbor Solar Plan. Initial seed funding for the XSeed Energy came from the U.S. Department of Energy's Solar America Cities program, and Xseed resulted from a partnership between the Clean Energy Coalition and the City of Ann Arbor.

XSeed is now "independent of any government support," according to a press release, and aims to help community members "support and install renewable energy systems. XSeed Energy pays the upfront cost of the solar installation, while the host site pays a fixed energy cost that result in immediate and growing long term savings."

Sean Reed, Clean Energy Coalition Executive Director, said in a press release, "The Michigan Theater is the perfect spot for our first installation because of its prominent location, and the potential for residents and visitors to become aware of the project. As a beloved historic building located in the heart of Ann Arbor, it is an ideal choice to showcase the value and accessibility of solar power."

Livermore Cinemas in California joined the solar surge in 2009, becoming the largest of the country's growing number of solar-powered movie theaters.

The completion of the installation was timed to coincide with the release of Disney's Earth.

The 132-kilowatt system covers the bulk of the theater's 20,000-square-foot roof, making it not only the largest known solar-power system to be installed at a movie theater, but one of the largest systems of solar "modules" anywhere in the country, said Ted Walsh, director of commercial development for Novato-based SPG Solar.

Unlike traditional solar panels, the modules - cylindrical tubes about the length and width of shower curtain rods - were lined up side-by-side. Ideal for windy areas because they remain in place without being fastened down.

The modules, produced by the international company Solyndra, are a newer form of technology that can be used as an alternative to solar panels in windy regions, such as Livermore, where the cost to secure panels to a building might otherwise be cost-prohibitive, Walsh said.

More than 800 modules, the equivalent of 21 miles of solar cells, were installed on the Livermore Cinemas roof. The system offsets about 35 percent of the electricity needs at the theater, which is part of Cinema West, a group of 12 Northern California theaters.

Cinema West owner Dave Corkill told the press he expected to receive federal tax credits and state rebates, and that the system will pay for itself in about seven years. Aside from the financial aspects, he thinks "it's the responsible thing to do in this world as a business owner. I think you have to be eco-conscious."

According to Environmental Protection Agency estimates, the Livermore system will prevent the emission of more than 3,400 metric tons of greenhouse gases over the next 25 years.



Saskatoon's Broadway Theatre.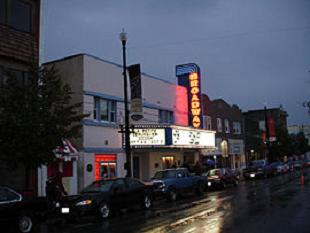 In December 2014 Saskatoon's Broadway Theatre, one of a selected few legitimate theatres originally built as a movie house, lit up with solar.

One of Saskatoon's best known heritage buildings announced it was going green in August 2014 and by December 2014 the project of installing 88 solar panels the 7,000 square foot roof was completed.

Depending on sunlight and cloud cover, the 82 solar panels will generate about 30,000 kilowatts of energy, saving the Broadway Theatre between $3,500 – $4,000. The project cost $67,000. A provincial rebate covered $13,000 and the remainder is split between Affinity Credit Union, ArtsVest, Bullfrog Energy and the theatre itself, which is paying for 25 per cent.

Saskatchewan company MiEnergy installed the system. Kevin Bergeron of MiEnergy guarantees a 30-year life on the panels.

"I think it's a really great business decision," said theatre Executive Director Kirby Wirchenko. "We're not going to tax other people to donate money to keep us supported. What we are going to do is make good decisions to save our own money."

As of 2015 the theatre welcomes 65-70,000 visitors each year for: +65 live music concerts, +55 live theatre/dance/comedy events, corporate/private/school events, hundreds of rental events and much more. In 2010 the Broadway became a buyer and producer of many live events-bringing almost 100 shows from then into 2015.



The Comic Strippers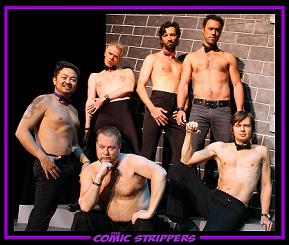 The theatre seats 240 in a centre bank of seats with another 95 in each of the side banks for a total of 430 seats, plus 6 wheelchair stations. The stage is of a proscenium style, made of black masonite and measures 35.4 ft wide and 24.0 ft deep. The movie screen is 26 ft wide by 12.4 ft high, with a projection throw of 103.0 ft. The lobby has terrazzo flooring and recessed valance lighting around the doorways to the theatre area.

On Saturday, September 12, The Comic Strippers a male stripper parody and improv comedy show takes to the stage with a warning of: "No extreme nudity, just extreme hilarity."

"A fictitious male stripper troupe (played by a cast of some of Canada's best improvisational comedians) performs a sexylarious improv comedy show. These guys try to be sexy… it just comes out funny. Constantly grooving and gyrating in between scenes they banter with the crowd and perform their hilarious twist on improv sketches. They sing, they "dance". These guys are oiled up and ready to make you laugh at them. Semi undressed and completely unscripted, The Comic Strippers take off their shirts and take on audience suggestions to create a whole new genre of comedy."

In June 2015 the Chhatrapati Shivaji Maharaj Vastu Sangrahalaya in Mumbai joined the list of museums that are powered by solar energy.

The museum switched on its 12KW solar energy plant consisting of 48 solar photovoltaic rooftop panels on June 29. The plant, which is expected to generate around 2,000 units a month on a sunny day, was set up with the support of Rotary Club of Bombay.

The aim is to reduce energy bills and the museum's carbon footprint. "We feel this is a timely and logical response to the current environmental and energy concerns," said museum director S Mukherjee.

The museum, founded in 1922 and houses around 50,000 art, architecture and natural history artifacts, has high power consumption. It uses up 55,000 units to power its ACs, lights and fans.

The solar unit will help offset the need for at least 2,000 units a month, said Mukherjee. "This is exactly the amount of power needed for us to light up our garden and surrounding areas," he added. Apart from power savings, the museum's high footfall will ensure that the need to use clean energy will reach more people. "It gets more than 1 million visitors annually. If parts of it are powered by solar energy, we will be able to send out a strong signal to visitors," said Madhusudan Daga, chairman of Rotary Club's environmental committee.

Ironically, the National Coal Museum in the United Kingdom is powered by solar panels. In December 2012 The Big Pit National Coal Mining Museum, located in south Wales, switched to solar. 200 photovoltaic solar panels were erected on the Big Pit museum's roof with another 200 solar panels installed on the National Collection Centre in Nantgarw.

The museum, a coal mine that closed in 1980, invested $114,000 in the panels, expecting to save $652,000 over a 25-year period. In addition, any surplus energy generated by the solar panels will be sold to the grid. As the museum's manager told Renewable Energy World, "Coal is such an important part of Wales' heritage and yet green energy will play a major part in its future."



Broadway To Vegas is supported through advertising and donations. Priority consideration is given to interview suggestions, news, press releases, etc from paid supporters. However, no paid supporters control, alter, edit, or in any way manipulate the content of this site. Your donation is appreciated. We accept PAYPAL. Thank you for your interest.





ART AND ABOUT


DEANA LAWSON: RUTTENBERG CONTEMPORARY ART SERIES

Maternity Dress by Deana Lawson. Photo: At Institute Chicago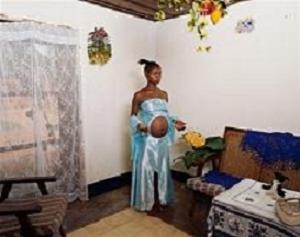 the first exhibit in this series features the work of New York–based photographer Deana Lawson. For nearly a decade, Lawson has been investigating the visual expression of global black culture and how individuals claim their identities within it. Her staged portraits, carefully composed scenes, and found images speak to the ways in which personal and social histories, familial legacies, sexuality, social status, and religious-spiritual ideas may be drawn upon the body.

Lawson began her work in and around her Brooklyn neighborhood but has recently branched out nationally and internationally to places such as Louisiana, Haiti, Jamaica, Ethiopia, and the Democratic Republic of the Congo. While her themes have remained consistent, her landscapes have shifted and broadened - the global scope of the pictures, in her words, "concern and affirm the sacred black body" and speak to a collective psychic memory of shared experiences.

Lawson starts her process by researching communities she has chosen for their cultural histories. Once on site, strangers met through chance encounters become her subjects, selected for a particular expression, mannerism, style of dress, or cultural or religious affiliation. The resulting images are often inspired by multiple trips or planned well in advance. They draw upon Western and African diasporic conventions of self-presentation, popular culture, mythology, and religious rituals and beliefs - emphasizing dialogues among the past, present, and future of black culture.

September 5, 2015–January 10, 2016 Art Institute Chicago.










MUSIC ADDS IMPORTANT DIMENSION TO DOCTOR ZHIVAGO


The original Broadway cast album ofDoctor Zhivago has been released by Broadway Records.

From the first note there is no doubt that this is an epic. From the first note there is no doubt that this is drama.

Music by two-time Grammy Award winner and Tony Award nominee Lucy Simon, lyrics by Tony Award nominee Michael Korie and Emmy Award nominee Amy Powers.

This original cast recording is a rich, vibrant, melodramatic song set with some gorgeous songs and beautiful singing.

This is a review of the Broadway soundtrack - neither a review of the Broadway musical nor the movie. However, it helps to learn a tad about the storyline and production history.

Doctor Zhivago began as a novel by Boris Pasternak, turned into a 1965 film adaptation by David Lean. Running over three hours, it was a favorite of the intellectual crowd, especially college students. The critics hated it, carping that it trivialized history by drastically altering the book to emphasize romance. Favorable word of mouth among the scholarly set, including drooling over Omar Shariff's handsome appearance (those eyes) and Julie Christie's sex appeal (also those eyes) - catapulted this epic presentation into a romantic hit, winning five Academy Awards.

Add the movie soundtrack theme Somewhere My Love, by Maurice Jarre, with lyrics by Paul Francis Webster, which became commonly known as Lara's Theme, and the females with hearts-on-their-sleeves were hooked. However, regardless of the film's slant towards romance, it is a violent political war story, set in sub zero cold. The snow scenes were so realistic that some movie goers actually complained of feeling cold.

The plot line has always been multi-layered and intense. It's more difficult to translate a film to the stage than visa-verse. Doctor Zhivago A New Musical premiered at the La Jolla Playhouse in May 2006 before a successful Australian revival four years later.

For a variety of reasons the recent Broadway mounting only lasted 49 performances. The enormous talent of the performers had nothing to do with the production going down in flames. What survived the critical carnage was this rich CD. Enjoy the remarkable singing - but don't expect syrupy sweet love songs.

This is war and a division of the classes, thus the music is primarily angry and intense. The romantic songs are full bodied, frequently backed by a chorus. The musical numbers do not easily explain the story. For that you can easily refer to the classy booklet designed by executive producer Van Dean, which contains an intro by Jonathan Schwartz, photography by Matthew Murphy, synopsis and complete lyrics and info on bonus tracks.

Set during the final days of Czarist Russia. the militaristic anthems are intended to reeve up the troops for war. The official explanation: "Raised as an aristocrat, Zhivago is a political idealist, physician, and poet whose life is tossed by the tides of history as he is torn between a life with his close childhood friend and wife, and the passionate and mysterious Lara. Zhivago, however, is not alone in his yearnings for Lara, and must compete with both revolutionaries and aristocracy alike to win the heart of the woman he cannot live without."

In other words, complicated.

Never mind your ordinary ménage à trois; this is a five-way love tangle, involving four people, set against a complicated political war.

Fans of Les Misérables, Phantom of the Opera, Miss Saigon, and opera will have this playing nonstop. Powerful, explosive.

Featuring baritone Tam Mutu in his Broadway debut as the adult Zhivago.

The spoken words are distinct, the singing voices - glorious.

The CD begins with Two Worlds which leaves no doubt of the divisions - the aristocracy versus the revolutionaries. Most of the songs are rousing, high energy empowering, rally to war songs - belting and brooding - this is melodrama set to music.

The complicated narrative opens as a young Yurii Zhivago, played by Jonah Halperin, is bidding his dead father farewell. First his mother died, then his father lost the family fortune. He coped with that by hurling himself in front of a train. Little orphan Yurii is sent to live with a wealthy family, Alex and Anna Gromeko, who have a daughter Tonia Gromeko (Lora Lee Gayer), whom Zhivago will eventually marry.

Then there is the war. Before leaving to fight the Germans, Yurii has a chance encounter with Lara Guishar (Kelli Barrett),who comes from the poor side of town. He is bewitched.

Lara Guishar grew up working in her widowed mother's dress shop. A beauty, she is in a turbulent relationship with corrupt attorney Victor Komarovsky (Tom Hewitt) who seduced her after tiring of her mother. A young idealistic revolutionary, Pasha Antipov (Paul Alexander Nolan), marries Lara and takes his place as a ruthless soldier in the war. When Komarovsky threatens to expose Lara's past, she tries and fails to assassinate him. The shot is heard on the CD. All of that takes place within the first two songs on the recording.

Lara then starts a career as a nurse to search for her husband, but instead again meets Zhivago and falls in love with him. Over the years Zhivago and Lara's paths intertwine.

Don't stress over the plot line. Just refer to the booklet.

Simply enjoy the CD, for there is much to appreciate.

When the Music Played is a beautiful, haunting song sung by Lara. Kelli Barrett has a glorious, pure soprano capable of being soft or dramatic, of caressing words and notes and delivering layers of complicated nuances.

Making his Broadway debut, veteran Tam Mutu is a musical theatre treasure. His duets with either the characters of Lara or Tonia are stunning. His solo selection can knock it to the back of the theatre, such as in Ashes and Tears, or become notes he cradles.

The first and only meeting between the two women in Zhivago's life is explained in It Comes as No Surprise, a duet between Tonia and Lara as Tonia come to terms with the fact that her husband has always loved another. Tonia: "She is his passion." Lara: "She is his wife." They emotionally grapple with how to treat each other. Using simple words and an uncomplicated meter, of all the songs, this is the one which possess the most powerful and poignant of lyrics.

Lora Lee Gayer who plays Tonia deserves to have a long career. The soprano was fresh out of college when she was cast as Young Sally in Steven Sondheim and James Goldman's Kennedy Center revival of Follies. On this CD she can be enjoyed in numbers such as Watch the Moon, which is a duet with Mutu.

Canadian Paul Alexander Nolan shines in No Mercy at All, a song in which the now evil rebel commander blames Lara for all of his problems. The powerful tenor made his Broadway debut in Jesus Christ Superstar before starring as Guy in the Tony award winning Once.

On September 10 he opens off-Broadway, starring in a limited run of Daddy Long Legs.

Doctor Zhivago has no gooey love songs Who is She is brooding. Not until On the Edge of Time is there a hint of a romantic, poignant love song - where Zhivago and Lara admit their love for each other. After his death the song returns, quickly building to a searing, swirling powerful presentation. The bonus tracks include a gentle piano segment He's There performed by Emily Bear and When the Music Played performed by Sharon Azrieli Perez.

Classical, popular, Russian folk and opera all have their place in the score. It's a Godsend has a Kossack beat, while Forward! is marching off to war in the style of Sigmund Romberg.

The famous Somewhere My Love is beautifully executed - the most lighthearted of all the selections.

Some of the music, such as In this House and No Mercy at All reminds one of Les Miz. Love Finds You is operatic.

Orchestra: Musical Supervisor Ron Melrose - Conducted by Rick Fox - Musical Contractor John Miller - Associate Conductor Matt Gallagher - Flute/Piccolo/Alto Flute: Brian Miller - Oboe/English horn: Alexander Knoll - B flat clarinet/E flat clarinet/Clarinet in A/Bass clarinet: Liam Burke - Trumpet/flugelhorn/piccolo trumpet: Matt Gasiorowski - French horn Michael Atkinson - Trombone/ Bass trombone Nathan Mayland - Concert Master: Bryan Hernandez-Luch - violin: Hector O. Falcon, Rachel Handman and Thomas Kim Carney - Cello: Deborah Assael-Migliore and Anja Wood - Bass: Ray Kilday - Percussion/Drums: Ron Tierno - Percussion: Bill Hayes - Harp: Stacey Shames.

Orchestrations by Danny Troob with additional orchestrations by Steve Margoshes, Ned Ginsburg, Louis King, and David Siegel.

Original Cast recording was mixed at Audio Paint Studios in New York City between June 4-July 12, 2015 by Robert Sher and Charles. A. Martinez. Chief Recording and Mixing Engineer Charles A. Martinez. Recording Music Coordinator and Associate to the Album Producer Eric Svejcar. Pro Tools Operator Mike Doherty. Assistant Engineers Darren Moore, Rich Hill, Louis Aliberti, Kolson Pichard and Joel Scheuneman.

Mastered by Robert Vosgion at Capital Records Mastery Hollywood, CA.


SWEET CHARITY


OVER THE EDGE OF THE FLYNN is a thrill of a lifetime event in support of The Flynn Center in Burlington, Vermont.

On September 5, 100 intrepid adventurers will go Over the Edge by rappelling nine stories down the side of one of downtown Burlington's tallest buildings: The Courtyard Marriott Harbor Hotel.

Over the Edge for the Flynn is an opportunity for participants to push their limits and engage in something they will never forget. The Flynn opens up new worlds to over 200,000 people with its cultural programs, including 40,000 schoolchildren with its student matinees and educational programs, and it's with that spirit that we invite you to take in the 360 degree view of Burlington and Lake Champlain as you take that big step Over The Edge!

Proceeds from Over the Edge for the Flynn help to ensure accessibility to the performing arts for all children in the region so that they can experience the wonder of live performance, participate in engaging workshops, and attend other educational programs.


MUSICAL OLIVER! UNITES ARAB AND SYRIAN CHILDREN IN FIRST ARABIC LANGUAGE PRODUCTION
Musical director Nayer Nagui, a well-known Egyptian composer and conductor at the Cairo Opera House, is also the founder and artistic director of the Cairo Celebration Choir. Photo: Nayer Negui.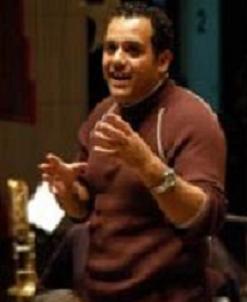 Poor children some of whom are accustomed to stealing food will be singing about 'food, glorious food' in the first ever Arabic language production of Oliver!, which was based on the 1838 classic novel Oliver Twist by Charles Dickens.

Re-imaged by film producer and former journalist Charlotte Eagar and scriptwriter William Stirling, the production has the full support of Cameron Mackintosh who controls most of the show's stage rights, as well as their co-producer, Georgie Page.

Disney's Arabic translator Zeinab Mobarak worked on the text of the musical by Lionel Bart who wrote it in 1968.

The musical director is Nayer Nagui, a well-known Egyptian composer and conductor at the Cairo Opera House. Nagui is also the founder and artistic director of the Cairo Celebration Choir.

Directed by Egyptian actor, producer and UNICEF ambassador Khaled Abol Naga who will also star as the criminal character Bill Sikes.

The production has been moved from Dickensian London to a modern-day Arab city. And the food they sing of in Food, Glorious Food is described as "not hot sausage and mustard, but beans, humus and kebabs."

"Adapting the play to the modern Arab world was the idea of Khaled Abol Naga because the Arab world has many similarities with the social conditions Charles Dickens was writing about," Eagar told The Jordan Times.

Auditions and workshops began last March at a community center in Al Hashmi Al Sharmali, located in a neighborhood of the Jordanian capital, where many Syrian refugees cast members live. The workshops brought together about 100 Syrian and Jordanian children before the selection of the cast of 36 Syrian refugees and under-privileged Jordanian children. The Mackintosh Foundation helped to recruit talent from across the region.

The musical staging features an elaborate two-tier set with the top tier for the haves, while the lower tier will teem with the hoi polloi, with the street urchins going from one to the other.

The musical stars Fady El-Asal, a 13-year-old Syrian, who plays Oliver. His co star is 14-year-old Ibrahim, who plays the Artful Dodger.

Mackintosh says: "Though Oliver! has continued to be a favourite classic musical with audiences the world over, I couldn't imagine a better way of administrating the story of Oliver Twist's contemporary relevance than this exciting and imaginative production performed by refugees and children who have had an even harder start to life than Oliver himself." Eagar told the press she sees the project as a bridge between Syrian and Jordanian communities which has experienced a rise in tensions with an increase of refugees from Syria. Syrian and Jordanian children are normally segregated, attending different school shifts.

Eagar adds that she has seen an enormous difference in the children since the production began. "They were shy and nervous six months ago - they stood on opposite sides of the room," she told the press. "These were kids who had lost everything. Some of their school friends had been killed. Their relatives are scattered in Turkey, Lebanon and Germany. But Oliver! has created a whole new community. They say: 'We're the Oliver! family now.'"

"Charles Dickens intended Oliver Twist as a slap in the face for Victorian England. By transporting this musical into the Arab world today, I hope it slaps us all in the face again. Amman is the first city that hosts waves of refugees in the region," Abol Naga said at a press conference in Amman. "We are aiming for an outcome that transforms the refugee and under-privileged children so they become a pride for society."

Mackintosh said in a statement: "Though Oliver! has continued to be a favorite musical with audiences the world over, I couldn't imagine a better way of presenting the story of Oliver Twist's contemporary relevance than this exciting and imaginative production performed by refugees and children who have had an even harder start to life than Oliver himself."

This mounting is the first-ever Arab-language presentation.

. The production is being staged by Refuge Refuge Drama Productions, September 1 through 3 at Amman's Royal Cultural Centre. The play will be presented in cooperation with the Culture Ministry, and admission is free.


SPREADING THE WORD


U2 GUITARIST The Edge had a big gig - Father of the Bride. He walked his eldest daughter Hollie Evans, 31, down the aisle as she got married in Tuscany, Italy to her childhood sweetheart Jamie Hewitson.

The bride wore an elegant, strapless ivory gown with lace detailing and a tulle princess-style skirt. Her father looked natty in his trademark beanie black hat, black three-piece suit with a pale blue shirt and white tie.

Hollie is the eldest of the rocker's five children. He has two other children from his marriage to Hollie's mother Aislinn O'Sullivan, and another two from his current marriage to dancer Morleigh Steinberg.

U2 resume their world tour on Friday, September 4, in Turin, Italy. The trek runs through a November 15 show in Paris.

THE LATIN RECORDING ACADEMY has issued the following statement. "As a U.S.-based organization representing thousands of creators involved in the making of Latin music throughout the world, The Latin Recording Academy does not insert itself into the political arena unless to elevate key music issues impacting the quality of life and cultural condition of its members. Given the continued discriminatory statements made by Mr. Donald Trump, The Latin Recording Academy issues the following statement on behalf of President/CEO Gabriel Abaroa Jr.

"Whether you're talking about Mexico, South America, Central America, Spain or Portugal, Latin culture has been so beautifully intertwined into American culture that it is almost imperceptible to recognize the benefits of that integration. Nonetheless, we should not take for granted the countless contributions Latinos make to American culture. Given his recent statements, Mr. Trump needs a respectful reminder of that fact. This denial of Latino contributions and the division it will create cannot be tolerated, and we appeal to Mr. Trump to discontinue his affront on the millions of Latinos who have helped make America the great nation it is. Just as music brings people together, so, too, should those who aim to lead us."



OTHER PEOPLE'S MONEY


KIRK DOUGLAS AND HIS WIFE, ANNE announced they are continuing to give away their fortune with an addition $80-million donation in new gifts through their Douglas Foundation. The story was first published in The Hollywood Reporter.

One of the entertainment industry's largest and oldest private philanthropic institutions; founded in 1964, the Foundation is committed to helping those who might not otherwise be able to help themselves, according to the Foundation's website.

The couple has now pledged $50 million to institutions including his alma mater, St. Lawrence University, where they fund a scholarship for minority and underprivileged students; Westwood's Sinai Temple, which houses the Kirk and Anne Douglas Childhood Center; Culver City's Kirk Douglas Theatre; Children's Hospital Los Angeles, for a robot that performs surgery on children, which the hospital has nicknamed "Spartacus" (at the donation ceremony Kirk addressed it: 'No, I am Spartacus!'); and two initiatives Anne has championed: the construction of 408 playgrounds in the L.A. school district and the Anne Douglas Center for Women, a homeless shelter.

According to the Foundation's website, the biggest benefactor has been the Motion Picture & Television Fund. In the early 1990s, they raised $2 million to build Harry's Haven (named after Kirk's father), a specialized unit for people suffering from Alzheimer's and related forms of dementia, on the Woodland Hills campus. In 2012, they donated an additional $20 million to the MPTF. A year ago, after learning that Harry's Haven was becoming overcrowded, they pledged an additional $15 million for an expansion. Ground will be broken for the Kirk Douglas Care Pavilion, a new two-floor building attached to Harry's Haven, around the time of Kirk's 99th birthday in December.

Douglas, 98, and his wife have been married for 61 years.



THE PEOPLE BEFORE THE PARK the winner of its 2015 Play Festival, by Keith Josef Adkins.

Directed by Premiere Stages' producing artistic director John J. Wooten.

"This moving new play tells the story of Seneca Village, the 19th-century African-American community removed by eminent domain to create New York City's world-renowned Central Park. Selected from over 440 submissions as the winner of the Play Festival, an annual competition for unproduced scripts by area playwrights, The People Before the Park received a developmental reading in March, and immediately struck a chord with audiences unfamiliar with the plight of Seneca Village."

The cast includes W. Tré Davis, Bridget Gabbe, Billy Eugene Jones, Shane Taylor, Andy Truschinski, and Michelle Wilson.

September 3 - 20 in Kean University's Zella Fry Theatre, Union, N.J.

A COMEDY OF TENORS by Ken Ludwig.

Directed by Stephen Wadsworth.

Three tenors. Three egos. One stage. What could possibly go wrong? Producer — and former mayor of Cleveland - Henry Saunders is about to find out as he attempts to stage the concert of the century. But with an amorous Italian superstar and his hot-blooded wife causing chaos on an operatic level, all bets are off! As opening night draws near, flaring tempers, mistaken identities, and bedroom hijinks bring new meaning to the phrase "the show must go on," in this laugh-out-loud farce set amidst the glitz and glamour of 1930s Paris.

September 5 - October 3, 2015 at the Cleveland Playhouse in Cleveland, Ohio.

THE TAMING OF THE SHREW re-envisioned and directed by Alessandro Colla.

In this adaptation, the popular comedy is transported to a modern New England fishing village, not unlike Martha's Vineyard, where Katherina is a member of the yachting set and Petruchio is a local fisherman.

In this Padua-on-Atlantic, there is lots of tension between the summer vacationers (Gremio, Hortensio, Lucentio) and the townies (Petruchio, Grumio, Curtis). The latter are the kind of people who live off the sea. They don't play tennis and they don't show status in their dress. Petruchio, a seafaring man, wants to marry well because he's broke, like many fishermen are today.

The cast includes Alessandro Colla as Petruchio, Evangeline Fontaine as Katherina, Lukas Raphael as Lucentio, Mary Linehan as Bianca, Jonathan Eric Foster as Vincentio, Brandon Reilly as Biondello, Bill Galarno as Baptista, Michael Tyler as Hortensio, Michael Bernstein as Gremio, Jack Sochet as Pedant, Eric Paterniani as Grumio, Colleen Cosgrove as Widow, Jarrod Bates as Tranio and Eli Branson as Curtis.

Set design is by Jennifer Varbalow. Sound design is by Anna Grossman. The Drilling Company presents The Taming of the Shrew, part of Bryant Park Shakespeare 2015 September 4 to 20, 2015 Bryant Park, New York City. Admission is free.

LAZY FAIR written and directed by Theo Reyna.

Money! Money! Money! Now and forever! But what if it were possible to take too much? What would happen to those who dared? Might it fulfill them? Consume them? Drive them to ruin? Lazy Fair unravels the mystery of a heist unlike any other. A simple burglary turns mythic when money turns out be a lot more trouble than expected.

The play features Ken Clement, Meredith Bartmon and Andy Quiroga.

Sound designed by Matt Corey, Lights by Melissa Santiago Keenan and costume and set design by Mad Cat's founder Paul Tei.

Presented by Mad Cat. Performances to September 6th at the The SandBox at Miami Theater Center. Miami Shores, Florida.

LAUGH IT UP, STARE IT DOWN by Alan Hruska.

Directed by Chris Eigeman.

"Laugh It Up, Stare It Down tells the story of Cleo and Joe - the meeting of their minds, the entwining of their hearts, and their life-long search for a meaningful point in a universe too random to have one. It's a journey marked by a missing baby, a forged painting, a house invader, a tidal wave, and frozen pistou. Will they rise above their outrageous fortune? Will they find ecstatic love?

Featuring Jayce Bartok, Katya Campbell, Maury Ginsberg, and Amy Hargreaves.

Laugh It Up, Stare It Down at the Cherry Lane Theatre, New York City.


WHO'S WHERE




ONE DIRECTION are in the spotlight Tuesday, September 1 at Lincoln Financial Field in Philadelphia. On Thursday they take to the stage of the Ralph Wilson Stadium in Orchard Park, NY. Saturday finds them at Gillette Stadium in Foxboro, MA.

IDINA MENZEL is in the spotlight Tuesday, September 1, at the Salle Wilfrid-Pelletier at Place Des Arts in Montreal, Quebec. On Wednesday she stars at the Sony Center in Toronto, Ontario, Canada.

ARIANA GRANDE performs Monday, August 31, at the Save Mart Center in Fresno, CA. On Wednesday the show is at the Taco Bell Arena in Boise, ID. Friday the tour stops at the Moda Center in Portland, OR.

CELINE DION has returned to Caesars Palace in Las Vegas for 40 performances running through January 17, 2016.

IMAGINE DRAGONS in the spotlight Wednesday, September 2, at the Margaret Court Arena in Melbourne, Australia. Friday's gig is at the Qantas Credit Union Arena in Darling Harbour, Australia. On Saturday they can be enjoyed at the Brisbane Riverstage in Brisbane, Australia.


FINAL OVATION


ANNA KASHFI actress and best known for being Marlon Brando's first wife, died August 21, 2015 at a care center in Kalama, Washington. She was 80.

Kashfi, was the mother of Marlon Brando's first son Christian Brando, born in 1958. After a stormy marriage the following year she and Marlon divorced. A vicious custody battle ensued, which Brando eventually won. Christian shot and killed his sister's boyfriend, pled guilty to voluntary manslaughter and served 6 years in prison. He died in 2008, and was buried in Kalama, Washington.

As a film actress Kashfi appeared in Battle Hymn with Rock Hudson and The Mountain opposite Spencer Tracy and Robert Wagner.

Kashfi met Brando at the commissary at Paramount Studios.

She wrote a tell-all book about her life with Marlon in 1979 called, Brando for Breakfast.

In 1974 she married James Hannaford who survives her as does a grandson Michael Brando.

ALISON PARKER 24, on air reporter for WDBJ-TV in Roanoke, VA was gunned down while on air doing a live report on Wednesday, August 26, 2015.

Parker was reporting about the 50th anniversary of the man-made Smith Mountain Lake from Bridgewater Plaza in Moneta, Va., a shopping district near Smith Mountain Lake.

The person being interviewed, Chamber of Commerce official Vicki Gardner, was seriously wounded and is recovering following surgery for a bullet wound to the back.

A Martinsville, Virginia native, Parker was the daughter of Barbara Parker, Director of Programs at Piedmont Arts, and Andy Parker, a consultant. She was the sister of Andrew Parker. Parker was a December 2012 graduate of James Madison University in Harrisonburg, where she studied in JMU's School of Media Arts and Design.

"Barbara has been with Piedmont Arts for over 18 years and Alison grew up coming to the museum," Piedmont Arts Executive Director Kathy Rogers said in the statement. "Alison was a smart, talented and beautiful woman and we are proud to call her part of the Piedmont Arts family. All of us here at Piedmont Arts are devastated. Our hearts and prayers are with Barbara, her husband Andy and son Drew."

Piedmont Arts will closed Wednesday out of respect for the Parker family.

"There are no words to express how heartbroken I am by the senseless tragedy in Moneta this morning," Sen. Tim Kaine said in a statement. "My deepest sympathies go out to the loved ones of Alison Parker and Adam Ward, as well as the entire WDBJ family. I ask everyone to join me in praying for Vicki Gardner who was seriously injured in this attack and all of the local authorities and first responders who are working to find the perpetrator of this horrific crime."

Alison's boyfriend Christ Hurst, an anchorman at the WDBJ7, tweeted:

We didn't share this publicly, but @AParkerWDBJ7 and I were very much in love. We just moved in together. I am numb. — Chris Hurst (@chrishurstwdbj) August 26, 2015

We were together almost nine months. It was the best nine months of our lives. We wanted to get married. We just celebrated her 24th birthday — Chris Hurst (@chrishurstwdbj) August 26, 2015

She was the most radiant woman I ever met. And for some reason she loved me back. She loved her family, her parents and her brother. — Chris Hurst (@chrishurstwdbj) August 26, 2015

Shooter Vester Flanagan, who went by the TV name of Bryce Williams, shot himself, and later died at a hospital. He was termed a disgruntled former station employee who posted two videos of the attack.

ADAM WARD 27, a cameraman for CBS affiliate WDBJ-TV in Roanoke, WA was murdered during a live broadcast on Wednesday, August 26, 2015.

Ward was the cameraman for Alison Parker who was reporting about the 50th anniversary of the man-made Smith Mountain Lake from Bridgewater Plaza in Moneta, Va., a shopping district near Smith Mountain Lake.

The person being interviewed, Chamber of Commerce official Vicki Gardner, was seriously wounded and is recovering following surgery for a bullet wound to the back.

Ward graduated Virginia Tech University in 2011, and began working for the station shortly after graduation in July 2011. A spokesman for WDBJ told the press he was 'the go-to guy'. Ward's fianceé, Melissa Ott, was in the control room of the station at the time of the shooting, and watched the horrific scene unfold. The day of the murders was her last day at the station, as she and Ward had planned to relocate to Charlotte for a new job opportunity.

Shooter Vester Flanagan, 41, who went by the TV name of Bryce Williams, shot himself and later died at a hospital. He was termed a disgruntled former station employee who posted two pictures of the attack.

"There are no words to express how heartbroken I am by the senseless tragedy in Moneta this morning," Sen. Tim Kaine said in a statement. "My deepest sympathies go out to the loved ones of Alison Parker and Adam Ward, as well as the entire WDBJ family. I ask everyone to join me in praying for Vicki Gardner who was seriously injured in this attack and all of the local authorities and first responders who are working to find the perpetrator of this horrific crime."

KYLE JEAN-BAPTISTE an actor who became the youngest - and first African American - to play the role of Jean Valijean in the Broadway revival of Les Misérables when, as the understudy for Tony-nominated Ramin Karimloo, he took over the the part on July 23, 2015, died August 28, 2015. He was 21.

He fell from a fire escape at his apartment late August 28, following the evening performance of Les Misérables. The production marked his Broadway debut.

Jean-Baptiste was officially the understudy for the role of Valjean, as played by Karimloo. Alfie Boe is taking over the role on September 1, but Jean-Baptiste was set to remain as his understudy. When not appearing as Jean Valijean he played Constable Courfeyrac in Les Misérables, according to the Les Mis website.

Jean-Baptiste's last day as Valjean was on August 27 and September 6 was to have been his last performance with Les Misérables, according to his Facebook profile. He was slated to star with Jennifer Hudson in The Color Purple revival.

His twitter account lists that on August 25 he posted:

"Thursday is my last Valjean on broadway. The ability to play this part on Broadway has been life changing. I'm so greatful. @LesMizBway — Kyle Jean- Baptiste (@BaptisteKyle) August 25, 2015.

A statement from the production reads, "The entire Les Misérables family is shocked and devastated by the sudden and tragic loss of Kyle, a remarkable young talent and tremendous person who made magic - and history - in his Broadway debut. We send our deepest condolences to his family and ask that you respect their privacy in this unimaginably difficult time."

Jean-Baptiste was a recent graduate of Baldwin Wallace University Conservatory of Music receiving a Bachelor of Music in Music Theatre.

Prior to Broadway he had appeared in a number of regional theater productions, including Les Miserables, Murder Ballad, Love Story, The Merry Wives of Windsor, Singin' in the Rain and The Music Man.

On his website he wrote:

"If you would of asked me what I wanted to be growing up I'd have said a cardiologist. I grew up in Brooklyn New York and had always sung, but never took it seriously. I decided to audition for Fiorello LaGuardia for vocal performance and got in(miracle) and the rest was history. Getting thrown into the world of musical theatre was terrifying and at first I didn't know if I could handle it, but through hard work and perseverance it all came together. Acting and singing have become an extension of who I am, and I strive to use my gift to influence and inspire others. I am now shooting for the stars and trying to reach my goal of becoming the best stage and screen actor that I can be."



















Next Column: September 6, 2015
Copyright: August 30, 2015 All Rights Reserved. Reviews, Interviews, Commentary, Photographs or Graphics from any Broadway To Vegas (TM) columns may not be published, broadcast, rewritten, utilized as leads, or used in any manner without permission, compensation and/or credit.
Link to Main Page
---
Laura Deni



For the snail mail address, please E-mail your request.
CLICK HERE FOR COMMENT SECTION