! >
Broadway To Vegas
  SHOW REVIEWS     CELEBRITY INTERVIEWS     GOSSIP     NEWS 
CASINO ENTERTAINMENT CLAIMED TO HURT FAIR BUSINESS

Is the proliferation of casino entertainment hurting the long-established and lucrative fair business?
That may be the case according to some promoters who are looking are higher ticket prices and dwindling attendance and trying to make some sense out of a fickle business.

Las Vegas superstar Wayne Newton kicked off the Nebraska State Fair in Lincoln last Friday. Paid attendance left something to be desired.



WAYNE NEWTON Photo By; Laura Deni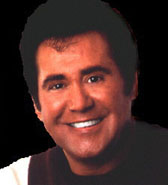 Ticket sales for the Nebraska State Fair's concerts in the Bob Devaney Sports Center have been sluggish, leading some fair officials to question whether their experiment of bringing in bigger acts charging higher prices is working.

This year fair officials booked acts that normally would have been outside the fair's budget - the Goo Goo Dolls with Tonic Aug. 29 and the Allman Brothers Aug. 30. That meant that admission would have to be charged outside the normal ticket price.

For the past four years, the fair has offered a SuperPass that allows admission to most concert events as well as grandstand events and fair attractions. This year, however, the SuperPass does not cover all concerts. The Goo Goo Dolls/Tonic tickets are $20 and $25, and the Allman Brothers tickets are $25 and $30.

Published reports showed that last year's fair lost $385,018. The year before, however, the fair ended with a $207,223 profit.

As of Aug. 12, the Beach Boys had sold more tickets than any other act at this year's fair, with 6,507. The Allman Brothers had sold the least, with 893. Other ticket sale figures were Lonestar, 5,626; Sawyer Brown, 4,949; Dwight Yoakam, 4,832; Clay Walker, 3,767; Styx, 3,583; Goo Goo Dolls/Tonic, 3,238; Wayne Newton, 2,726; Neal McCoy, 2,571; and Tracy Lawrence, 2,377.

Don Romeo, entertainment director and consultant for the fair, has been booking the fair's concerts for more than 30 years. He told officials that his son, Bob Romeo, who books 500 to 600 fairs across the country, informed him that concert ticket sales have been "neurotic." The reasons could be a poor farm economy, the start of school and competition from places such as casinos and county fairs, which increasingly are booking bigger entertainment acts. The extremely low sales of Allman Brothers tickets has led Romeo to think that higher priced "hard tickets" might fall by the wayside for the State Fair. "If I had to make a decision right now, I would have to tell the executive board (of the fair) to not even think about it again," he said. "The executive board has bent over backwards to make it an affordable entertainment for the family. So if the people don't start patronizing the fair . . . then something's got to give."

"The fair takes place during the first week of school, so you're competing with back to school expenses as well," said a complaining fair patron. "It's poorly time with Nebraska football coming up shortly. Any you only have so many entertainment dollars available. Other states stages their fairs earlier."



CHRISTINA AGUILERA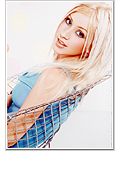 Christina Aguilera, this year's Grammy award-winning Best New Artist, kicked off a star-studded Grandstand line-up at the 2000 Iowa State Fair which took place Aug. 10-20.

Also entertaining were Brooks & Dunn with Lonestar, Rock 'n' Roll Reunion XXI featuring The Little River Band, plus the Rock 'n' Roll Army: Mitch Ryder, Brian Hyland, Dickey Lee, Chris Montez, Gary Lewis and the Playboys, Mark Lindsay and Billy J. Kramer, Clay Walker with Asleep at the Wheel, Clint Black with Pam Tillis, Def Leppard with $18.00 ticket prices cheap compared to Las Vegas showroom prices.

This year's Minnesota fair began last Thursday and runs through Labor Day, September 4.

Last year more than 1.674 million people passed through the turnstiles of the Minnesota State Fair. That wasn't a record - 1.698 million people came in 1998 - but it was the third-most attended of the previous 136 fairs. It's a foregone conclusion that attendance will top 1 million this year -- it has annually since 1963 -- but it took 96 years to achieve that feat. The first State Fair was held in 1859, but it wasn't until Robert Karklin showed up in 1955 that the fair attracted 1 million visitors in a single year. He received a wristwatch and a silver trophy for being the lucky guest.



LeAnn Rimes dropped out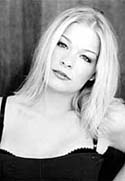 Wayne Newton canceled a concert in New York to fly back to Las Vegas when properly on his Casa de Shenandoah ranch caught fire. His horses were moved to safety and Newton return to his tour.

LeAnn Rimes canceled her entire summer concert tour, including the State Fair Grandstand appearance, due to a strained right vocal chord. Her doctor prescribed a regimen of vocal rest and therapy for 60 to 90 days. Refunds for the LeAnn Rimes concert, scheduled for Aug. 26 at the Minnesota State Fair Grandstand, are available at point of purchase.

The show must go on, unless there is a polio epidemic That's what forced officials to cancel the 1946 Minnesota fair, one of only five years there has not been a fair since 1859. Two were casualties of the Civil War (1861 and 1862). There was no fair in 1893, when the World's Columbian Expo was held in Chicago. And fuel rationing was the reason for calling off the fair in 1945.

A press release says the fair sells more than 525 different food items, including 28 that come on a stick. Where else will you find Scotch eggs on a stick or Teriyaki Ostrich on a stick? Last year fairgoers consumed more than 500,000 of those batter-fried delicacies.

The Minnesota State Fair has 32 bathrooms and 250 outhouses. By the time things wrap up Sept. 4, those good folk will have used more than 22,000 rolls of toilet paper and filled the fairground's 3,873 trash cans many times over.

Live entertainment in the form of a Newton, Campbell or Aguilera haven't always been the draw. At the 1920, 1921, 1933 and 1934 fairs, crowds packed the grandstand to watch steam locomotives collide. Record-setting race horse Dan Patch was the big draw when the grandstand opened in 1909 as a stadium for harness racing. Today it's used mostly for concerts. Alabama holds the State Fair record with 11 appearances. The country crooners have played to 288,487 fans, the most of any group since a nightly show with big-time entertainers began in 1962.

It a good bet that despite over exposure of top name entertainment, the state fairs will continue to thrive including the booking of talent.



Broadway To Vegas is supported through advertising and donations. Priority consideration is given to interview suggestions, news, press releases, etc from paid supporters. However, no paid supporters control, alter, edit, or in any way manipulate the content of this site. Your donation is appreciated. We accept PAYPAL. Thank you for your interest.


DAVID COPPERFIELD SUES BECAUSE OF RUSSIAN MAFIA
Illusionists David Copperfield who performs at the MGM Grand in Las Vegas has filed a lawsuit in Clark County, Nevada district court asserting that Fireman's Fund Insurance wrongly denied his claim when he attempted to recoup $500,000 spent to obtain his show equipment from the hands on a company that he asserts may have ties to the Russian mafia.



DAVID COPPERFIELD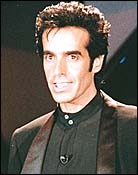 On December 12, 1999 following Copperfield's final performance in Moscow; "Papers known as Carnet papers' disappeared," the lawsuit contends.

Those crucial papers permitted Copperfield to transport more than $4 million worth of stage equipment necessary for his elaborate illusions in and out of Russia without paying taxes. Without the papers the sealed trucks transporting the equipment would not be permitted to leave Russia.

The lawsuit explained that two days after the papers disappeared, Copperfield discovered they were being held for ransom by the Ris LisS Corp, "which was reputed to be linked to the Russian mafia."

The lawsuit continues that Copperfield was informed that he had to pay what amounted to ransom. "In the event money was not forthcoming, the property would be destroyed."

The 43-year old illusionist, who was once engaged to model Claudia Schiffer, was threatened with "dire consequences" should he attempt to obtain new papers and move his equipment. "The trucks would be hijacked and the property destroyed unless Ris LisS Corporation was paid," the lawsuit continues.

Without his equipment the illusionist would be reduced to virtual parlor tricks. The man who is famous for making the Statue of Liberty disappear has always been uptight about the tricks of his trade. He routinely has everyone who goes backstage - which even included Claudia and her parents - to sign "some kind of secrecy agreement." Although Schiffer and Copperfield disappeared from each other's lives the tricks were still up Copperfield's sleeve until the Russian threat.

However, instead of immediately coughing up the dough Copperfield retained the services of Investigative Group International, whose chairman Terry Lenzner, served as assistant chief counsel to the Senate Watergate Committee.

"IGI in turn hired an ex KGB officer' to help with the negotiations," the lawsuit continues.

A few weeks later Copperfield was informed by the IGI that Ris LisS has agreed to return the papers in exchange for $250,000. Copperfield wired $282,305 to IGI, which he thought was to cover the payment to Ris LisS, as well as the fees of IGI and the ex-KGB office.

"Thereafter, IGI reported to Copperfield that the trucks containing the property could be moved through Russia to Finland," alleges the lawsuit.

Copperfield then filed an insurance claim seeking reimbursement of $506,343 which he spent in retrieving his property. In addition to the $250,000 the figure included amounts of $107,216 paid to a law firm and $36,93 spent on rental equipment.

The lawsuit asserts that on April 21 Fireman's Fund denied payment, saying the magician's policy did not cover losses resulting from "seizure or destruction of property by order of government authority."

"Fireman's Fund also denied coverage on the ground that the payment to the LisS Corporation was not necessarily incurred to avoid a loss, any more than proper packing of the goods or hiring qualified drivers would constitute a payment to avoid a loss," the lawsuit explained.

Copperfield is also seeking "in excess of $40,000 in punitive damages."


NOT APPRECIATED AND OUT OF CONTROL, BLUE NOTE JAZZ CLUB HAS A SOUR NOTE OPENING

Recently two performers appearing in Las Vegas experienced first hand the sad commentary of audiences who are unappreciative and out of control



LOU RAWLS told the audience if they wanted to talk to leave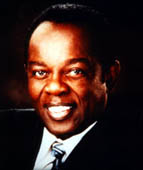 When legends Lou Rawls and Nancy Wilson opened the Blue Note jazz club inside the Aladdin Hotel Rawls had to repeatedly shush a rude crowd. The crowd at the bar, in the back of the room, was so loud that the stars, who didn't know they had the "uncontracted" bar back up, couldn't be heard over the chatter. At one point Rawls even said, "Did you come here for the jazz or for the conversation? If you came for conversation, go into the other room."

There were more members on stage than in the audience when 15 musicians comprising the Duke Ellington Orchestra, under the baton of Paul Mercer Ellington, opened at the Blue Note in a gig that continues through tonight, Aug. 26th.

Part of the problems was the $60 tab. Part of the problem is just too much entertainment thrown at people from every direction

Both of the acts deserved better. And since both took place at the same club that management might serve themselves and customers better if they took a look at both the price structure and the conduct code.

Rawls appears Aug 27 at the Gold Rush in Cripple Creek, CO and then returns to Nevada for an engagement at John Ascuaga's Nugget in Sparks Aug 31 and Sept 6 and 8-13.


THINKING IT OVER

ROBIN WILLIAMS is toying with the idea of wrapping his natural flamboyance in rhinestones, gold lame and furs to portray flashy ivory-tickler Liberace in a new biopic Liberace, which was written by Scary Movie scribes Jason Friedberg and Aaron Seltzer, will follow the entertainer's career trajectory through to his death in 1987 Independent Pictures, which will produce the flick, said yesterday that Williams is considering the role, but no deal has been signed yet. Philip Kaufman will direct.

CHER is mulling the possibility of starring in a television remake of Jerry Herman's Mame. The TV musical is being produced by Barbra Streisand, among others. At one point Barbra was rumored to have the lead, but backed out due to her final farewell tour. Herman is reportedly ecstatic over the prospects of Cher as the delightful Auntie Mame. Set to air in February on ABC, the big budget project has contracted Peter Tolin, who penned Analyze This and The Larry Sanders Show, to write the TV script.


LEADING LADIES OF POPULAR SONG SALUTED

Feinstein's at The Regency, "The Night Club of New York," proves there's nothin' like a dame with a dazzling fall line-up featuring legendary singers Dame Cleo Laine, Dee Dee Bridgewater, Polly Bergen, and Barbara Cook. The nightclub, a partnership between Michael Feinstein and The Regency, a Loews Hotel, opened in October 1999.



MICHAEL FEINSTEIN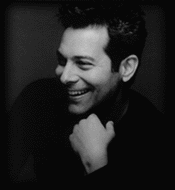 A classic nightclub for a new generation, Feinstein's at The Regency heralds the return of elegance and style to New York nightlife, boasting an eclectic mix of top-notch entertainers, including Rosemary Clooney, Ronan Tynan, Glen Campbell, The John Pizzarelli Trio, Lucie Arnaz, Jimmy Webb, Linda Eder, and Feinstein himself.

The fall line up kicks off with Dame Cleo Laine September 12-23. Hailed as "The Queen of Jazz," Laine is the only female vocalist to receive Grammy nominations in the jazz, popular, and classical categories, and the first British performer to win a Grammy Jazz Award. She garnered a Tony nomination for her showstopping performance in The Mystery of Edwin Drood. Renowned musician/composer John Dankworth joins Laine in her debut performance at Feinstein's at The Regency.

Dee Dee Bridgewater, regarded as one of the finest and most versatile jazz singers of her generation, shines in the spotlight September 26-October 7. Throughout her remarkable career, Bridgewater has performed with such jazz legends as Sonny Rollins, Dizzy Gillespie, Dexter Gordon, Max Roach, and many others, and recorded numerous best-selling albums, including her Grammy Award-winning tribute to Ella Fitzgerald, Dear Ella.



DAME CLEO LAINE

Polly Bergen, best known to legions of fans for her signature song, The Party's Over, graces the stage October 10-21 with Sing One, Act Two, her first solo New York cabaret engagement since 1965. The sophisticated chanteuse brings her smoky voice, exciting belt and fiery wit to a Helen Morgan medley, the Jule Styne classic The Party's Over, Janis Ian's Stars, and many other musical surprises.

Broadway legend Barbara Cook takes center stage for In Good Company, the grand finale of Feinstein's fall concert season October 24-November 25.The recipient of a Tony, a Grammy, and a Drama Desk Award and most recently inducted into the Broadway Hall of Fame Barbara Cook continues to delight musical and theatrical audiences around the globe with her extraordinary performances. Appearing with her longtime musical arranger and accompanist Wally Harper, Cook serves up a scintillating selection of Stephen Sondheim's favorite songs and a few favorite Sondheim tunes.



BARBARA COOK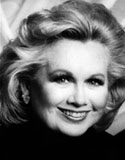 "This nightclub is a dream come true," remarks Feinstein. "I've always loved those glamorous nightclubs you'd see in 1940s movies, and I've always wanted to create a venue that would evoke the intimacy and style of that gloriously romantic era. Our first anniversary is coming up in October, and I'm thrilled that we can celebrate in true style - with performers as legendary and divinely talented as Dame Cleo, Dee Dee, Polly, and Barbara."

"I am so happy about our continuous partnership with Michael Feinstein. Since the club opened, caliber of entertainers that we have showcased proves again and again of Michael's connections of filling the room with unique talent - this fall is no exception," says Jonathan Tisch, president and chief executive officer of Loews Hotels.

Grammy-nominated Michael Feinstein -- the nightclub's owner and namesake -- is a world-famous pop vocal stylist, composer, arranger, and musical archivist. One of the quintessential interpreters of the Great American Songbook, Feinstein has released 18 albums, sold out shows worldwide and played for three Presidents in the White House, as well as England's Queen Mother.



WHERE DID VINCENT VAN GOGH written and performed by Dan Castellaneta - voice of Homer Simpson, and a regular on The Tracey Ullman Show - will have its New York Premiere presented by The Riverside Stage Company, David Young, Executive Producer. Originally directed by Art Wolff, this production will be supervised by Brian Feehan. Where Did Vincent Van Gogh begins performances September 13th at The Chelsea Playhouse.

Where Did Vincent Van Gogh is the one man show that answers the question, in many different voices, what would happen to an actor if his body was overtaken by an alien as he is in the midst of doing a show about the famous painter.

A former cast member of the Emmy Award winning series, The Tracey Ullman Show, Dan Castellaneta has won Emmy Awards in 1992 and 1993 as the voice of Homer Simpson and many others on The Simpsons. He won a Drama-Logue Award for his performance in Tom and Jerry as part of the Met Theater's 1994 One Act Festival.

Art Wolff, whose career Norman Lear has called "remarkable", is one of America's most innovative comedy directors.

For television, he has directed eleven pilots including Seinfeld and Mary Hartman, Mary Hartman, and TV movies staring Debbie Reynolds, Ronnie Blakely, Suzanne Pleshette and Courtney Cox.

Theatre direction includes Penn & Teller, off and on Broadway, Rupert Holmes' Accomplice, and Sean Penn in Heartland on Broadway, the national company of Herb Gardner's I'm Not Rappaport, plus productions at Chicago's Goodman Theatre with Elaine May and Peter Falk and at London's Hammersmith Theatre, MTC, Playwright's Horizon and The American Shakespeare Festival.

A former faculty member at NYU's Tisch School of the Arts, Wolff's awards include the cable ACE, an OBIE, The Environmental Media Award, and Joseph Jefferson and American Video Conference Awards for best comedy direction.

The Riverside Stage Company is a not-for-profit theatre company dedicated to developing and presenting new American plays, and fostering a new generation of playwrights, actors and directors.

CHICAGO JAZZ FESTIVAL Grant Park provides the location and Lake Michigan the view during the Windy City's annual farewell to summer, the Chicago Jazz Festival. The outdoor celebration features four days of traditional and contemporary jazz on multiple stages featured artists include Herbie Hancock and Dianne Reeves. Aug 31-Sept 3.

THOROUGHLY MODERN MILLIE will star Erin Dilly, recently of Martin Gerre, as Milllie; Tonya Pinkins, of San Diego and Broadway's Play On!, as Muzzy Van Hossmere; and Pat Carroll, the deep voice of Ursula in the Disney film The Little Mermaid, as Mrs. Meers. The show runs Oct 15-Nov 12. LaJollla Playhouse, CA.

BEST OF THE FEST at the Midtown International Theatre Festival August 27-September 3. The final week of the Festival, August 27-September 3, will present The Best of the Fest, when, heeding the voice of the theatre going public, the Midtown International Theatre Festival will give its six most popular shows an extra week of performance times -- at the Common Basis, New Perspectives, and Pantheon Theatres.

Set for the Pantheon are Durang by the Dozen, a collection of 12 one-act plays by Christopher Durang and American Story, a musical about the conflict between immigrant coal miners and the Rockefellers in the Colorado strike - and subsequent tragedy of 1814.

Also at the Pantheon is Top-Less Go-Go Girls at the Troll Hole, about the denizens of a New York City Leather Bar.

Playing at Common Basis will be Barstool Words, a dark play about youthful relationship and violence. New Perspectives plays host to Splash! 2000, a group of new short plays by the Waterfront Ensemble;Icons and Outcasts, a modern-day sex farce; and Jihad, about a fictitious meeting between Richard the Lionheart and Saladin - his opponent during the Crusades.
WHO'S WHERE

THE BEST OF THE NEW YORK STAGE at the University of Nevada, Las Vegas. Opening night with Marvin Hamlisch September 15 followed by The Mingus Big Band, Gregory Hines, Andrea Marcovicci, Stephen Schwarts and Debbie Gravite, and Rockapella.

CREEDENCE CLEARWATER REVISTED Grand Casino Biloxi, MS. September 1.

MILESTONES AND MEMORIES the largest reunion of Lawrence Welk television show stars ever, will be held at the Welk Champagne Theatre in Branson, Mo. on September 1-4, 2000.

This history making event will feature over 40 Welk stars from the past.

They include; Bobby Burgess, the Lennon Sisters, Jo Ann Castle, Ralna English, Myron Floren and Norma Zimmer - to name just a few.

The shows on September 1-2 will be three hours long and will be filmed by PBS for broadcast in March of 2001.

The shows on September 3-4 will be 2 hours long and will not be taped.


THIS AND THAT


PAST LIVES AND LIONS Shirley MacLaine

Shirley MacLaine looks comfortable cuddled up with Siegfried and Roy and their white lion Pride.
was first in line to wish Siegfried & Roy's White Lions - Mystery, Secret and Hope - fifth birthday greetings.


The gifted actress and longtime friend of the illusionists has been involved with the magicians' conservation efforts on behalf of the magical White Lions and Royal White tigers for years - in both her previous lives as well as promising enthuiastic support in her lives to come.



CLASS CANCELLED A class on How To Talk Like a Lawyer that was to instruct students on how to avoid legal problems has been dropped by the Community College of Southern Nevada because the lawyer that was to teach it has been disbarred. Williams Watters was disbarred for falsifying a court document. Last June the Nevada State Supreme Court found that Watters tried to hide a $115,000 judgement against him so he could qualify for a house loan. His law license was suspended for at least five years. The Community College of Southern Nevada didn't know this until last Friday and promptly dropped the class.




Mention BROADWAY TO VEGAS for Special Consideration
Call (800) 942-9027









Next Column: September 3, 2000,
Copyright: August 27, 2000. All Rights Reserved. Reviews, Interviews, Commentary, Photographs or Graphics from any Broadway To Vegas (TM) columns may not be published, broadcast, rewritten, utilized as leads, or used in any manner without permission, compensation and/or credit.
Link to Main Page
---
Laura Deni


CLICK HERE FOR COMMENT SECTION