! >
Broadway To Vegas
  
  REVIEWS INTERVIEWS COMMENTARY NEWS

| | |
| --- | --- |
| | |
WOMEN'S SUFFRAGE INSPIRES NEW PLAY - -HAMPSTEAD THEATRE ARTISTIC DIRECTOR EDWARD HALL - - 100 FACES OF WAR - - 4th ANNUAL BENEFIT EVENT OVER THE EDGE FOR FLYNN PERFORMING ARTS CENTER - - DIVORCED BEHEADED LIVE IN CONCERT - - 4U: A SYMPHONIC CELEBRATION OF PRINCE - - STORYTELLING: FRENCH ART FROM THE HORVITZ COLLECTION - - HARRY AND MEGHAN TO ATTEND SPECIAL HAMILTON PERFORMANCE - - DONATE . . . Scroll Down





Copyright: August 26, 2018
By: Laura Deni
CLICK HERE FOR COMMENT SECTION


WOMEN'S SUFFRAGE INSPIRES NEW PLAY


Nearly a half century ago, Congress officially declared today, August 26th, as Women's Equality Day, commemorating the 19th Amendment which gave women the hard-earned right to vote.

Scandal, intrigue, sex - America is into high campaign mode for November mid-term general elections.

As lengthy as some recent days have seemed, believe it or not, it hasn't been that long ago when women were fighting for the right to vote - both in American and Great Britain - with our Mother Country giving the distaff side the right to express their views at the ballot box before America.

Celebrating the centennial of women having the right to vote in Great Britain has resulted in playwrights penning interesting pieces based upon fact.

Founded in 1903, the Women's Social and Political Union (WSPU) was tightly controlled by the three Pankhursts, Emmeline Pankhurst (1858–1928), and her daughters Christabel Pankhurst (1880–1958) and Sylvia Pankhurst (1882–1960). It specialized in highly visible publicity campaigns such as large parades. This had the effect of energizing all dimensions of the suffrage movement.

American Harry Gordon Selfridge who in 1908 went to London intent upon opening the largest department store in the world - Selfridges - officially opened on March 15, 1909. Located on Oxford Street, Henry Selfridge and thus his store were strong supporters of the women's right to vote. It is reported, that on occasion Selfridges dressed their windows in the purple, white and green colors of the WSPU and even flew the WSPU purple, white and green flag from the store's flagpole. He also encouraged the suffragettes to march past his store.



Jeremy Piven starred as suffrage supporter Harry Gordon Selfridge on the PBS aired period drams series Mr. Selfridge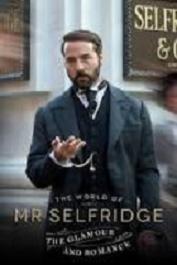 Just as John Wannamaker of the Wannamaker Department Store empire had encouraged American suffragettes, both men knew that women did the shopping.

While there was a majority of support for suffrage in parliament, the ruling Liberal Party refused to allow a vote on the issue; the result of which was an escalation in the suffragette campaign. The WSPU, in contrast to its allies, embarked on a campaign of violence to publicize the issue, even to the detriment of its own aims.

The tactics of the WSPU included shouting down speakers, hunger strikes, stone-throwing, window-smashing, and arson of unoccupied churches and country houses.

Because Selfridge was a supporter of the suffrage movement, his store windows weren't broken.

The Cat and Mouse Act was passed by Parliament in an attempt to prevent suffragettes from becoming martyrs in prison. It provided for the release of those whose hunger strikes and forced feeding had brought them sickness, as well as their re-imprisonment once they had recovered. The result was even greater publicity for the cause.

In 1918 women leaders of the British suffrage movement accepted that a woman needed to be at least 30 in order to get the vote for most women. Finally, Parliament passed an act granting the vote to women over the age of 30 who were householders, the wives of householders, occupiers of property with an annual rent of £5, and graduates of British universities. About 8.4 million women gained the vote.



Michelle Keegan best known for portraying Tina McIntyre in the ITV soap opera Coronation Street between 2008 and 2014, and who married Los Angeles based television host - Extra and This Morning - Mark Wright in 2015, was shocked to learn that her great-great grandmother was a suffragette.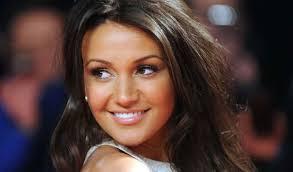 Michelle Keegan, the former Coronation Street actress was astounded to discover that her great-great grandmother, Elizabeth Kerwin, took part in the radical fight to win votes for women. When Keegan appeared on the BBC One show Who Do You Think You Are? she received verification of what her great aunt Paula had once told her - but Keegan didn't know how to confirm the story given that working class women rarely had their comings and goings recorded in history. Then she appeared on the program. Having access to 1911 census documents, the show's experts were able to prove that Michelle's great-great grandmother had, in fact, dedicated her life to women's rights.

In American the 19th Amendment - giving women the right to vote wasn't passed until 1920.

Votes for Women and a fractured family at a momentous hour in British history will be brought to the stage in Sylvia.

100 years after the first women in Britain were granted the vote, Kate Prince combines dance, hip hop, soul and funk to shed new light on a remarkable story at the heart of the Suffragette movement.

Co-written by Kate Prince and Priya Parmar with original music by Josh Cohen and DJ Walde, Sylvia is a modern musical celebrating the life of the above mentioned Sylvia Pankhurst, her pivotal role in the campaign for women's rights and the price of the passion and politics that tore her family apart.

Beverley Knight stars as revolutionary figure Emmeline Pankhurst, with Genesis Lynea as Sylvia Pankhurst, Carly Bawden as Clementine Churchill and Annie Kenney and Izuka Hoyle as Emily Davison.

The company also includes Delroy Atkinson as Winston Churchill, Verity Blyth as Adela Pankhurst, John Dagleish as Keir Hardie, Jade Hackett as Lady Jennie Churchill and Edith Garrud, with Todd Holdsworth as H G Wells and Silvio Corio.

Tachia Newall as Lloyd George, Maria Omakinwa as Ada, Karl Queensborough as Harry Pankhurst, Ross Sands as George Bernard Shaw and Richard Pankhurst, Witney White as Christabel Pankhurst and Elliotte Williams-N'Dure as Flora Drummond.

The production which will have performances September 3-22 at The Old Vic in London, will be designed by Ben Stones, lighting by Natasha Chivers, sound by Clement Rawling and casting by Jessica Ronane. The band leader is Josh McKenzie with vocal arrangement by Michael Henry. Jaye Marshall is dance captain.

This production is staged in "Supporting the Mayor's #BehindEveryGreatCity campaign to celebrate the centenary of the first women winning the right to vote and tackle gender inequality in London."

On March 4, 2018 Sylvia took to the stage at Trafalgar Square to welcome the 5,000 women and men who marched from the Houses of Parliament in support of gender equality.

On September 12 Helen Pankhurst, women's rights activist and campaigner, great-granddaughter of Emmeline and granddaughter of Sylvia, leads a workshop to discuss continuity and change in women's lives over the last hundred years since the first women in Britain were given the vote. Despite huge progress, the fight for equality continues.

Helen will be drawing from her recently published book Deeds Not Words: The Story of Women's Rights, Then and Now for this Voices Off discussion which explores just how much women's lives have changed in a whole century and how far we still have to go.

Mid term elections are important. No matter your sex - inform yourself and then vote.






E-Book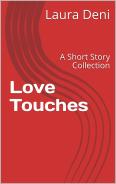 Soft back Book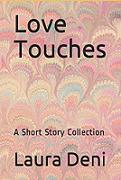 Broadway To Vegas is supported through advertising and donations. Priority consideration is given to interview suggestions, news, press releases, etc from paid supporters. However, no paid supporters control, alter, edit, or in any way manipulate the content of this site. Your donation is appreciated. We accept PAYPAL. Thank you for your interest.



E-Book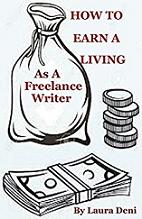 Soft back Book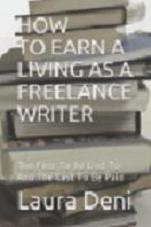 This is not your typical, totally boring textbook.

In the pages of How To Earn A Living As A Freelance Writer (the first to be lied to and the last to be paid) you'll find sex, celebrities, violence, threats, unethical editors, scummy managers and lawyers, treacherous press agents, sex discrimination; as well as a how-to for earning money by writing down words.





ART AND ABOUT


STORYTELLING: FRENCH ART FROM THE HORVITZ COLLECTION

Louis-Michel Vanloo (Toulon 1707-1771 Paris) Geneviève-Françoise-Laurette Randon da Malboissière as Melpomene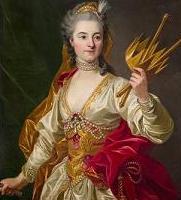 opens September 9, 2018 at the The John and Mable Ringling Museum of Art, Sarasota, Florida.

Storytelling: French Art from The Horvitz Collection unites two exhibitions selected from one of the world's finest private collections of French art: Imaging Text: French Drawings for Book Illustration from The Horvitz Collection, and Seventeenth and Eighteenth Century French Paintings from The Horvitz Collection.

Jeffrey E. Horvitz has been amassing his outstanding collection of French drawings – which now numbers more than 1,600 – for over 30 years.

The exhibition features 60 drawings and 10 related prints for book illustration created between the 16th and 19th centuries, as well as a selection of 10 paintings.

With subjects ranging from mythological and religious scenes to more playful genre imagery, these stunning works offer a rich overview of the narrative tradition in French art.

On display through December 2, 2018.

100 FACES OF WAR NOT SLEEPING IN A FOXHOLE - FIELD BEDSTEAD

100 Faces of War Smithsonian Institution Traveling Exhibition Service exhibit opens September 1, 2018 in Daytona Beach, Florida.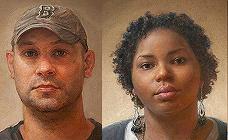 an exhibition organized by the Smithsonian Institution Traveling Exhibition Service will make its first stop at the The Museum of Arts & Sciences in Daytona Beach, Florida.

The exhibition, which opens to the public on Saturday, September 1, presents stories of those who served the U.S. in the Iraq and Afghanistan wars through 100 oil portraits by artist, Matt Mitchell.

One hundred people - from every state and the District of Columbia - were chosen to represent the statistics of the American involvement in these conflicts. Each person met the artist and had their portrait painted. Then that person decided what they would like to say next to their portrait. Each portrait is accompanied by a personal, unedited essay by the sitter, ranging from humorous to dramatic, from lighthearted to poignant. Their essays candidly reveal the truth of war's lasting effects.

The artist started the 100 Faces project of his own initiative in 2005 and completed the work in 2014.

2.5 million people have deployed to the wars between 2001 and 2014. Mitchell stressed that "each portrait here represents 25,000 people."

NOT SLEEPING IN A FOXHOLE - FIELD BEDSTEAD

George Washington field bedstead is on display at Mount Vernon. Gift of Birdie Washington in memory of Mrs. N.D.B. Washington, 1921.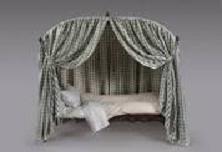 George Washington's campaign furniture, like that of his English officer counterparts, not only provided him the comforts of home while in the field of war, but attested to his rank and distinction.

In October 1775, shortly after assuming command of the Continental Army, he acquired "a Field Bedstead & Curtains, Mattresses, Blankets etc. etc."

Designed for portability and durability, this bedstead's tapering four identically posts, turned legs, rabbeted rails and a rectangular headboard are ingeniously hinged in two places, so that the tapering, uncarved posts with swelled knob tops and the circular, tapered legs on tall, incurved, circular feet fold over the end rails. Side rails with iron hinges at their centers that fold inwards; a hinged, square, tapered leg (replacement) is attached at each joint for support. Iron hooks secure bedstead in open position.

When folded the bed turns into a compact bundle for easy transport.

Alternate names for this form include: folding bedstead, camp bedstead, tent bedstead. On display at Mount Vernon, Virginia.






E-Book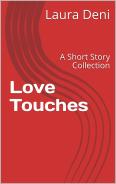 Soft back Book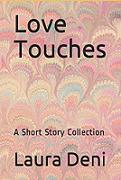 SWEET CHARITY


PRINCE HARRY AND WIFE DUCHESS MEGHAN

The Duke and Duchess of Sussex, known affectionately in America as Harry and Megan will attend a charity performance of Hamilton.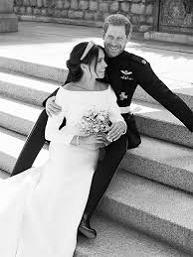 aka The Duke and Duchess of Sussex will attend a gala performance of the hit musical Hamilton on Wednesday, August 29 at London's Victoria Palace

The production which tells the story of Alexander Hamilton, will make the second time the couple has seen the mega-hit musical, but their first as a married couple.

The special performance will raise awareness and funds for Sentebale's work with children and young people affected by HIV in southern Africa.

Harry founded Sentebale with Prince Seeiso of Lesotho in 2006. The charity supports the mental health and wellbeing of children and young people affected by HIV in Lesotho and Botswana. Sentebale's programs of education and care provide "the tools and knowledge this vulnerable generation need to live long, happy, healthy lives."

Over the course of the evening, the pair will meet representatives from Sentebale and Hamilton, including members of the cast and crew. After the performance, Harry and Lin-Manuel Miranda, who wrote the show's book, music, and lyrics, are set to address the audience.

Then on September 4 Harry and Meghan will attend the annual WellChild Awards at The Royal Lancaster Hotel. The awards celebrate the inspiring qualities of some of the country's seriously ill young people and the dedication of those who go the extra mile to keep children healthy and happy, including the outstanding health, social care and education professionals.

The Palace also announced that The Duke and Duchess of Sussex will attend the 100 Days to Peace gala on September 6.

4th ANNUAL BENEFIT EVENT OVER THE EDGE goes to the heights on Saturday, September 1 at the Courtyard Marriott in Burlington, Vermont.

Here's your chance to take part in a unique experience that stands high above the rest. On September 1, 100 intrepid adventurers will go Over The Edge by rappelling nine stories down the side of one of downtown Burlington's tallest buildings: The Courtyard Marriott Harbor Hotel.

Proceeds benefit the Flynn Center for the Performing Arts.




E-Book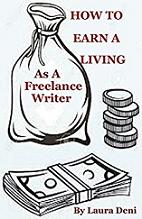 Soft back Book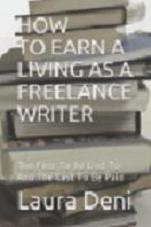 This is not your typical, totally boring textbook.

In the pages of How To Earn A Living As A Freelance Writer (the first to be lied to and the last to be paid) you'll find sex, celebrities, violence, threats, unethical editors, scummy managers and lawyers, treacherous press agents, sex discrimination; as well as a how-to for earning money by writing down words.





SPREADING THE WORD


LIAM NEESON

Liam Neeson hopes to make a film about The Cesspit Babies - joins movement to strongly encourage Pope Francis to face and confront the issue.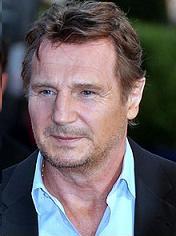 has announced that he is developing a film about the 800 children dumped in a mass septic tank grave by Irish nuns from the Bon Secours order at a home for unmarried mothers. Located in Tuam, Co Galway - the horror has become known as The Cesspit Babies.

Neeson has openly joined the fight for Pope Francis to face and confront the truth about the cesspit babies - which the nuns called 'the devil's issue' and the torture of their unwed mothers - many of whom were beaten and scalded.

The decades long scandal of the Church's cruelty to more than 30,000 'fallen, sinful' women has shocked Ireland.

There was a forced adoption of babies who lived, coupled with cruel treatment of those who had given birth outside of wedlock.

Author and television presenter Martin Sixsmith's investigation into a woman's 50-year search for her son was depicted in the Oscar-nominated 2013 film Philomena.

4U: A SYMPHONIC CELEBRATION OF PRINCE presented by the State Theatre in New Brunswick, New Jersey - the first and only officially approved symphonic production by The Prince Estate. The event takes place on Thursday September 6, 2018 Questlove - avid Prince fan and a member of The Roots - has helped curate the music and orchestral arrangements that will be played by the full symphony.

CHICAGO JAZZ FESTIVAL with Ramsey Lewis, Kurt Elling, Dianne Reeves, Maceo Parker, Orbert Davis and more can be enjoyed August 30 - September 2.

JAMES DAVID CHRISTIE considered one of the greatest organists of his generation, has resigned his post as distinguished artist in residence at the College of the Holy Cross in Worcester, MA over sexual misconduct allegations. He has also left Oberlin College in Ohio where he was a professor of organ and chair of the organ department.

Allegations include, among other things, lewd comments, large amounts of alcohol, and unwanted touching by Christie from 1994 to 2017.

In an August 3 letter to the Holy Cross community released by a school spokesman last Friday, Holy Cross president Rev. Philip L. Boroughs received a letter from former students who had described Christie as an imminent danger to students. Two of the students who signed the letter said their encounters involved heavy drinking and unprotected sex in public spaces at Holy Cross.

HC placed Mr. Christie, an artist-in-residence, on administrative leave the same day that it received a letter Mr. Christie submitted his letter of resignation last week, according to Holy Cross.

EDWARD HALL artistic director of the Hampstead Theatre in London has announced that he will step down next year. He's joined the venue in 2010 and has won kudos for directing some of the theatre's most successful recent productions including Sunny Afternoon, Chariots of Fire and Wonderland.

During his tenure he also launched Hampstead Downstairs, the theatre's studio program which has presented over 50 world premieres from new and established writers.

The board will soon start the process to recruit a new artistic director.

THE KING AND I enjoying SRO business on London's West End will be screened globally in cinemas for one night - on November 29, 2018.

Bartlett Sher's marvelous, award-winning Lincoln Center production stars Kelli O'Hara, Ken Watanabe and Ruthie Ann Miles.

IMMUNITY FROM PROSECUTION is a deal which has been offered and accepted by a few people recently. It's being passed around like somebody dolling out gum drops. So, what does it mean when somebody is offered immunity from prosecution? According to JSTOR - it means the person has committed a crime and the authorities not only know it, but have evidence to establish proof, with every reason to expect a conviction. A prison term would be the result. However, authorities want the biggest fish in the pond. Thus, they offer the smaller, crooked fish immunity from prosecution, telling the person they won't be arrested, charged, convicted of a crime and go to prison - provided they spill the beans on the bigger fish.

SUNDAY, AUGUST 26 is National Cherry Popsicle Day and National Dog Day. August 27 is National Pots de Creme Day and National Burger Day. August 28 is National Cherry Turnovers Day while August 29 is National Chop Suey Day. August 30 celebrates National Toasted Marshmallow Day. August 31 is National Trail Mix Day and September 1 honors National Gyro Day.






E-Book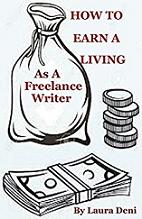 Soft back Book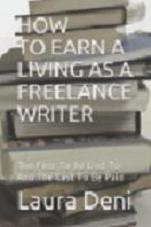 This is not your typical, totally boring textbook.

In the pages of How To Earn A Living As A Freelance Writer (the first to be lied to and the last to be paid) you'll find sex, celebrities, violence, threats, unethical editors, scummy managers and lawyers, treacherous press agents, sex discrimination; as well as a how-to for earning money by writing down words.






E-Book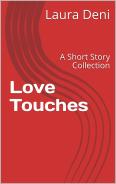 Soft back Book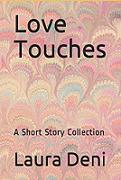 DIVORCED BEHEADED LIVE IN CONCERT

histo-remixed pop-concert musical by Toby Marlow and Lucy Moss.

Divorced, beheaded, died, divorced, beheaded, survived - the easy to remember rhyme explaining what happened to Henry VIII's six wives.

History's about to get overthrown.

From Tudor queens to pop princesses, the six wives of Henry VIII finally take to the mic to tell their tales, remixing five hundred years of historical heartbreak into a 75 minute celebration of 21st century sisterly sass-itude. These Queens may have green sleeves but their lipstick is rebellious red.

Songs include Ex Wives, Haus of Holbein and Don't Lose Ur Head powered by an all female band.

The musical started life with Cambridge University Musical Theatre Society at the Edinburgh Festival Fringe 2017, where it was nominated for the inaugural Musical Theatre Review Best Musical Award. Toby Marlow and Lucy Moss met at university, where they spent three years making theatre together and neglecting their degrees. In January 2017, they made their first foray into writing as a duo with this musical. The original production attracted the attention of producers Kenny Wax and Global Musicals, who are presented the show's professional premiere at the Arts Theatre in London last year.

Now they have returned. Opening August 30, 2018 at the Arts Theatre in London.

SWEAT by Lynn Nottage.

Directed by Lisa Peterson.

In the industrial town of Reading, Pennsylvania, a group of friends spend their days on the factory floor and their nights sharing drinks, secrets, and laughs. But when layoffs and picket lines begin to erode their trust, they find themselves pitted against each other in a heart-wrenching fight to stay afloat. Based on Nottage's extensive research and interviews with residents of Reading and arriving at the Taper after a heralded Broadway run, Sweat is a searing reflection of America's economic decline.

August 29 - October 7, 2018 at The Taper in Los Angeles.

SOUTH PACIFIC music by Richard Rodgers. Lyrics by Oscar Hammerstein II. Book by Oscar Hammerstein II and Joshua Logan. Adapted from the Pulitzer Prize-winning novel Tales of the South Pacific by James A. Michener.

Directed by Alan Muraoka.

Music Direction by Kristen Rosenfeld.

Choreography by Darren Lee.

Featuring Jessica Ball as Nellie Forbush. With songs like Some Enchanted Evening, I'm Gonna Wash That Man Right Outa My Hair, and "Bali Ha'i the iconic musical South Pacific is one of the most beloved of American musicals - yet and Olney Theatre Center has never tackled it - until now.

Set on a remote Pacific island during World War II, South Pacific gave us the unforgettable love story between nurse Nellie Forbush and French expatriate Emile de Becque, a love threatened by war, as well as the dark corners of Nellie's soul. Rodgers and Hammerstein's 1950 Pulitzer Prize-winner was ahead of its time with its unflinching look at racism and prejudice.

August 31 – October 7, 2018 on the Mainstage at the Olney Theatre in Olney, Marlyland.

ARISTOCRATS by Brian Friel.

Directed by Lyndsey Turner.

Ballybeg Hall once played host to grand balls, musical evenings, tennis parties: its rooms busy, bursting with painters, poets and politicians. And presiding over all of it, the imposing figure of Judge O'Donnell.

Now, on the eve of a wedding, the O'Donnell children return to their ancestral home to find that the rot has set in. A haunting play about a generation whose past threatens to obliterate its future.

Featuring: Elaine Cassidy, David Dawson, David Ganly, Paul Higgins, Emmet Kirwan, James Laurenson, Aisling Loftus, Ciaran McIntyre, and Eileen Walsh.

The creatives are: Costume Designer Moritz Junge - Lighting Designer Richard Howell - Sound Designer Christopher Shutt - Composer Alex Baranowski. - Movement Director Jonathan Watkins.

Through September 22, 2018 at the Donmar Warehouse in London.

PRIVATE PEACEFUL adapted and directed by Simon Reade from the award winning, young-adult novel by Michael Morpurgo.

A one-man play starring Shane O'Regan.

The story follows the life of a young soldier, Thomas 'Tommo' Peaceful (Shane O'Regan), facing the firing squad for cowardice. As Tommo sits in his cell awaiting sunrise, he thinks back on the events that made him the person he is today. Tommo recounts memories of growing up with his elder brother, Charlie. They did everything together. They went to school together, faced their problems together, slept and ate together; they even loved the same girl… but now they have to face the many facets of war together. Can a bond and loyalty between brothers overcome the brutality of the front lines and bring them safely home? When the lines of heroism and cowardice collide, what can one man or even a brother do to fight the injustices of it all? The play highlights the dreadful horrors of war while celebrating the joyfulness of life.

Private Peaceful is called "a timely reminder of the heroic sacrifices that were made by the soldiers in World War I. The production comes to New York in the centenary year of the end of World War I."

Lighting and set design is by Anshuman Bhatia. Sound design is by Jason Barnes.

The New York Premiere of the celebrated Irish production takes place August 28-October 7 at TBG Mainstage Theatre in New York City.


WHO'S WHERE




U2 on Friday, August 31, they'll begin a two nighter at the Mercedes-Benz Arena in Berlin, Germany. The concerts sold out months ago.

LARRY GATLIN AND THE GATLIN BROTHERS who always put on a totally delightful show, perform Monday, August 27, at the Scera Shell Outdoor Theater in Orem, UT. Next Sunday, September 2, they perform at the · Soy Bean Festival in Martin, TN.

SMASHING PUMPKINS are on their reunion tour, although D'arcy Wretzky is not joining the band on tour. On Monday, August 27, 2018 they'll star at the Oracle Arena, Oakland, CA., Tuesday's stop is at the Golden 1 Center, Sacramento, CA. Thursday finds them at The Forum in Inglewood, CA. Next Sunday, September 2, they take over the T-Mobile Arena, Las Vegas, NV.

BRAD PAISLEY performs Thursday August 30, 2018 at the PNC Bank Arts Center, Holmdel, NJ.

ED SHEERAN headlines the Rogers Centre in Toronto, Canada on August 30.

ROD STEWART AND CYNDI LAUPER bring their tour to the Event Center in Reno, Nevada on Tuesday, August 28. The following night they can be enjoyed in Mountain View, CA at the Shoreline Amphitheatre. Friday's stop is in Ridgefield, WA at the Sunlight Supply Amphitheater. On Saturday they are in the spotlight in Auburn, WA at the White River Amphitheatre.

LYNYRD SKYNYRD on stage August 31 at the Oak Mountain Amphitheatre in Pelham, Alabama. On September 1 the show is at the Cellaris Amphitheater at Lakewood in Atlanta, GA.

ANITA BAKER brings her hits to the Encore Theater of Wynn Hotel in Las Vegas August 29 and September 1–2, 2018.


FINAL OVATION


EDDIE WILLIS an American soul musician died August 20, 2018 in Gore Springs, Mississippi from complications of polio. He was 82.

Willis was known for his signature style of muted guitar riffs which added a distinctive tone or "color" to the beat, often timed with the snare, of the hundreds of hit songs recorded for Motown artists.

Neil Portnow President/CEO of the Recording Academy issued the following statement: "As a member of the Funk Brothers, Eddie Willis helped create some of the most distinguished soul music to hit the charts. His guitar playing was heard worldwide on countless Motown Records classics, including the Marvelettes' Please Mr. Postman and Stevie Wonder's I Was Made to Love Her. With the Funk Brothers, he earned two Grammys at the 45th ceremony - Best Traditional R&B Vocal Performance for What's Going On with Chaka Khan and Best Compilation Soundtrack Album For A Motion Picture, Television Or Other Visual Media for Standing In The Shadows Of Motown. In 2004, it was our privilege to recognize the Funk Brothers' incredible accomplishments with the Recording Academy's Lifetime Achievement Award. Willis will be remembered as a highly regarded session player who helped craft the signature Motown Sound. Our thoughts go out to his family, friends, and loved ones during this difficult time."

BARBARA HARRIS Tony award winning Broadway and Oscar nominated movie actress died Tuesday, August 21, 2018 in Scottsdale, Arizona from lung cancer. She was 83.

A life member of the Actors Studio, Harris made her Broadway debut in the 1962 musical revue production From the Second City, which ran at the Royale Theatre which was directed by her ex-husband Paul Sills. In 1966 she starred in On a Clear Day You Can See Forever, a Broadway musical created for her by Alan Jay Lerner and Burton Lane.

She left the stage for movies, establishing a lengthy and successful film career. She earned an Oscar nomination for her role in the 1971 movie Who is Harry Kellerman and Why is He Saying Those Terrible Things About Me?

Married from 1955-1958 to actor and improv pioneer Paul Sills, she taught acting after her move to Arizona.

BRIAN MURRAY South African born, three time Tony nominee, actor and theatre director who was inducted into the American Theater Hall of Fame in 2004 died Monday, August 20, 2018. He was 80.

Murray also appeared on Broadway in A Small Family Business, Racing Demon, Twelfth Night, Uncle Vanya, The Rivals, Mary Stuart, and the 2011 revival of The Importance of Being Earnest, which would be his final Broadway appearance. Murray made his Broadway debut in the play All in Good Time in 1965. Two years later he was cast as one of the leads in Rosencrantz and Guildenstern Are Dead, earning the first of three Tony Award nominations for his performance. He was also in the original casts of Da and Noises Off.

He was Tony-nominated and won a Drama Desk Award for his performance as Benjamin Hubbard in the 1997 revival of The Little Foxes starring Stockard Channing, and received his third Tony nomination playing Deputy-Governor Danforth in the 2002 revival of The Crucible. Murray made his directorial debut with the 1973 revival of The Waltz of the Toreadors. His directing credits include revivals of Hay Fever (1985), Arsenic and Old Lace (1986), Blithe Spirit (1987), and The Show Off (1992).

CRAIG ZADAN Broadway, film and television producer, director and writer died Monday, August 20, 2018 in Los Angeles home after complications following shoulder replacement surgery. He was 69.

Zadan produced Jesus Christ Superstar Live in Concert, starring John Legend and Sara Bareilles. It has been nominated for five Emmy Awards in September. Other live television specials included: Peter Pan Live! (2014) The Wiz Live! (2015) Hairspray Live! (2016).

He also mounted productions of Broadway revivals, including How to Succeed in Business Without Really Trying and Promises, Promises. He also helmed the Academy Awards show from 2013-2016 as well as hit movies and TV shows.

Zadan is survived by his partner, Elwood Hopkins.

ED KING former guitarist of the rock group Lynyrd Skynyard, died. Wednesday, August 22, 2018 at his home in Nashville, Tennessee. He was 68.

The longtime rocker had been battling cancer the past few months, according to Nashville news station WTVF. King - and was forced to end his second stint with Lynyrd Skynyrd in 1996 due to a battle with congestive heart failure - had a heart transplant in 2011.

King served as the guitarist for Lynyrd Skynard - first from 1972 to 1975, and then from 1987 to 1996. He was co-writer for the band's hit Sweet Home Alabama, and he can be heard counting at the beginning of the track.

In 1967 King was a co-founder of the rock group Strawberry Alarm Clock. The band's largest success was with a song that King co-wrote, Incense and Peppermints (but, along with keyboardist Mark Weitz, did not get credit). The song reached No. 1 on the Billboard Hot 100 in October 1967.

King, along with all original members of Lynyrd Skynyrd, was inducted into the Rock and Roll Hall of Fame in 2006.

ROBIN LEACH who had been hospitalized since November after suffering a stroke while in Cabo San Lucas, died early Friday, August 24, 2018 in Las Vegas. He was days away from his 77th birthday.

He was made a wealthy superstar through his Lifestyles of the Rich and Famous television show, which ran from 1984 to 1995. He signed off each episode with his signature catchphrase of "Champagne wishes and caviar dreams."

He loved his own lifestyle, which could be outrageous.

I was one of four passengers on a (gorgeous, comfortable, elegant) Trump helicopter (with attendants at the beck and call of passengers) flying from New York City to attend the opening of the Trump Taj-Mahal in Atlantic City. I was traveling alone. The other passengers were Robin Leach, accompanied by two gorgeous women. When we landed Leach and his companions walked to a waiting limo as if the tarmac was a red carpet.

He reveled in his celebrity. In today's #MeToo movement he'd be chastised.

Back then, he was fawned over. Until his death he enjoyed a loyal following and support of many friends.

Leach moved to Las Vegas in 1999 and until the time of his stroke was extremely active in charity work as well as writing a a celebrity column.

He is survived by numerous relatives including three devoted sons and grandchildren,

SEN. JOHN McCAIN decorated war hero, author, gentleman, activist, a six term U.S. Senate powerhouse with a funny sense of humor, died Saturday, August 25, 2018 in his Arizona home from brain cancer. He was 81. He would have celebrated his 82nd birthday on August 29.

He was proof that disgrace doesn't stop one from achieving greatness. In the early 1990s he was named one of the "Keating Five," five senators who were accused of intervening with federal regulators on behalf of Charles Keating, a wealthy political donor, who was sentenced to prison for his role in the savings and loan crisis.

The Ethics Committee admonished McCain for "poor judgment," a stinging criticism which motivated him to reinvent himself as a government reformer and champion of campaign finance regulation. He became the driving force behind passage of the Bipartisan Campaign Reform Act of 2002, the biggest and most significant change to campaign laws since Congress rewrote them in the mid 1970s.

Another of his many accomplishments was in working with then-Senate Armed Services Committee Chairman John Warner (R-Va.) and Sen. Lindsey Graham (R-S.C.) to enact 2006 legislation setting up military commissions to prosecute suspected terrorists and stripping terrorist detainees of habeas corpus rights in court.

A graduate of the US Naval Academy he had requested that be the location for his funeral.

His first marriage, which ended in divorce, was to model Carol Shepp. He adopted her two school age sons Doug and Andrew from a previous marriage and they had a daughter, Sidney. He blamed himself for his first marriage ending and remained close to their three children. He is survived by his devoted second wife Cindy, and their children: daughters Meghan and Bridget and sons James McCain, John Sidney McCain IV, and grandson .John Sidney McCain V.













Next Column: September 2, 2018
Copyright: August 26, 2018 All Rights Reserved. Reviews, Interviews, Commentary, Photographs or Graphics from any Broadway To Vegas (TM) columns may not be published, broadcast, rewritten, utilized as leads, or used in any manner without permission, compensation and/or credit.
Link to Main Page
---
Laura Deni



For the snail mail address, please E-mail your request.
CLICK HERE FOR COMMENT SECTION