! >
Broadway To Vegas
  
  REVIEWS INTERVIEWS COMMENTARY NEWS

| | |
| --- | --- |
| | |
NOT HIS FAULT PRINCE HARRY GOT CAUGHT WITH HIS PANTS DOWN IN LAS VEGAS - - NEW MUSICAL CHAPLIN OPENS ON BROADWAY - - MD BOOT DRIVE IN LAS VEGAS - - ONE MAN, TWO GUVNORS RECOUPS - - CELEBRATING GENE KELLY - - HEARTACHE FOR WYNONNA JUDD - - LINDA PURL AND DESI ARNAZ, JR PAIR UP - - PRINCESS DIANA AND DODI REMEMBERED - - DONATE . . . Scroll Down


Copyright: August 26, 2012
By: Laura Deni
CLICK HERE FOR COMMENT SECTION

PRINCE HARRY HAS BEEN SEEN NAKED - NOW, CAN WE ALL DIE HAPPY?


Capt. Wales - aka Prince Harry - also looks good with his clothes on.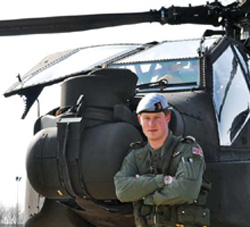 There I was standing in Westminster Abbey discussing Princess Beatrice and Prince Harry with a high ranking clergyman of the Church of England.

Both the fifth and third in line to the royal throne had recently visited Las Vegas and seen the same Cirque du Soleil show, O, at the Bellagio Hotel.

The daughter of Prince Andrew and the former Sarah Ferguson arrived first with her boyfriend.

A few weeks later Prince Harry rode a motorcycle up to Sin City from a military training break in Arizona.

I speculated that Princess Beatrice had recommended the show to her cousin.

"Probably," replied the clergyman. "They're very close."

I opined that both acted as though they had enjoyed their Vegas trip. Both had also behaved themselves perfectly, neither embarrassing themselves or their country. Their grandmother should be proud of them.

The clergyman voiced that they were both nice kids -- "really, really nice."

Sure, I agreed, but added that they are both young and, "after all, it is Las Vegas and anything could have happened."

Okay, so his Royal Hotness Prince Gingerhair came back to Sin City, took off all his clothes and romped with a bevy of naked ladies.

When Prince William and his Kate attended a polo match in California, security went over invited guests not once, not twice, but three times.

In Las Vegas security is pretty tight, too. Are we suppose to believe that those girls playing strip billiards were unknown to the hotel?

Prince Harry didn't just show up unannounced in Las Vegas. He was an invited guest to some events and hotels knew in advance of his arrival. With that invitation comes an expectation of a certain level of security and privacy.

Remember the 'What happens in Vegas. Stays in Vegas' slogan.

Ooops.

Royal security is usually on alert, fearful of shots being fired. Shots got fired all right. Only these shots got sold to the media.

The pictures didn't look amateurish. Great angles and the person knew how to immediately profit from a sale.

A bevy of bikini figured gorgeous women hanging out at bars and in pools which the hotels knew Prince Harry would visit.

It could be assumed that, while they ladies weren't employed by the hotels, managements knew of them and that they had been vetted.

Was Prince Harry set up to be photographed in his birthday suit? Several entities profited from him being publicity humiliated.

Romance aside, the objective of an heir to the British throne getting married is to produce children. If for any reason Duchess Kate doesn't become pregnant and Will and Kate are permitted to remain married - as the world would hope they would be - the duty to produce an heir falls to Harry's royal sperm. Otherwise, the crown would eventually belong to Princess Beatrice's firstborn.

There are better Las Vegas souvenirs than an STD.



While the modern 20-story New Scotland Yard building in London can reflect the building across the street; the Scotland Yard officers guarding Prince Harry in Las Vegas couldn't see beyond their noses. Photo: Laura Deni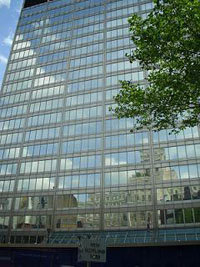 Although the person Harry invites to his room might be a stranger to him, do people believe the royal bodyguards, who are employed by London's Scotland Yard, or the security department at any hotel Prince Harry might visit, should permit total strangers to them to enter Harry's hotel suite?

This isn't some dude who is a celebrity just because he is a celebrity. He's not just third in line to some name-in-only realm, but third in line to ruling one of the most important empires on earth, and the greatest ally of the United States.

Everyone's security should have been mindful of that.

Vegas hotels have long taken the position that they are not responsible for what guests do in their rooms.

Considering the importance of this guest, one might presume that - out of courtesy - hotel security would have contacted Harry's protection officers and offered assistance. Any lists they wanted checked? Names they wanted vetted? How about offering a secured area to store cameras and phones from anybody visiting his room?

Don't blame Prince Harry who is single, about to celebrate his 28th birthday and slated to return to a military combat zone. He invited people back to his three-bedroom duplex suite which comes with a butler. The door was closed and locked. That also indicates an expectation of security and privacy.

While in San Diego for military training Harry regularly went out to dinner where restaurant employees and customers asked to have their picture taken with him. Fully clothed, they wanted something to save for their grandchildren. Harry and his body guards would politely but firmly refuse all photo requests.

Who thought it was a good idea to permit naked pictures?

For security officials to laugh and say the girls were naked, so they weren't carrying weapons is irresponsible.

And, what makes security officers think a cell phone can't be rigged to cause physical harm? Any of those guests could have been a disgruntled something or employed by a 'get even' anything.

Prince Harry sleeps with a security alarm by his bed - an alarm he once famously triggered while fitfully sleeping. It took security only seconds to storm his bedroom.

Yet, 'strangers' were permitted to bring cell phone cameras (possible even video cameras) into a closed door party. That crosses the line from letting Prince Harry have his privacy to being lax on his security.

Sure, his security would have taken the perpetrator down in a heartbeat, but it would have been after the fact. If they weren't vetted, then how did officials know those ladies weren't something besides whatever they are. They could have brought in substances ranging from recreational drugs to poisons and toxic chemicals.

What did security think was going to take place - Bible readings? That's not to say that screams of 'Oh, My God!' didn't take place.



Olympic Medalist swimmer Ryan Lochte attends the WWE SummerSlam VIP Kick-Off Party at Beverly Hills Hotel on August 16, 2012 in Beverly Hills, California then flew to Las Vegas. Photo: Jason Merritt/Getty Images North America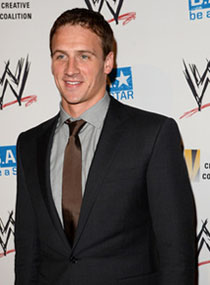 As it did go down, lack of proper security screening put a crimp in what would have been the most favorable, longterm, publicity geared to the gold standard crowd, that Las Vegas has experienced in years.

The Number One bachelor in the entire world and Olympic gold medalist Ryan Lochte racing each other in a hotel swimming pool.

And it wasn't Prince Harry who personally approached Lochte.

According to the official NBC Today transcript.

"Lochte told Matt Lauer that Harry challenged him to a race in a nightclub pool last Friday, and the Olympian accepted.

"Lochte had never met the prince until the royal's entourage approached him that night.

"His people came over to my table and said, 'Prince Harry wants to meet you,'" he said. "I was like, 'Lets meet him.' I went over there. I was fully clothed, and he says, 'You want to race me in the pool?' I took off my shirt, jumped in and we started racing."

Lochte enjoyed his brush with royalty, which began and ended with their impromptu race.

"He's part of the royal family and everything, but he's really a nice guy,'' Lochte said. "He's really talkative. He just wanted to meet me and honestly wanted to race me. I thought that was the coolest thing."

The key phrase is that Harry's people - not Harry - approached Lochte. The same should have been true with the initial contact for potential naked ladies.

It was good, clean fun when Harry crashed a bachelorette party and was photographed wearing a bachelorette party tank top while playing in the swimming pool - also providing that bridal party with a lifetime memory.

When the gals guested on Good Morning, America one said: "He was just looking to have a good time. He didn't say anything rude of obnoxious. He was just really kind."

That was sweet.

Her sister Laura added: "He didn't seem to have a lot of security which was kind of strange."

And scary.

Those marvelous swim off and bachelorette party pictures could have resulted in memorable advertising: "See Who Plays In Our Pool"; "Las Vegas - Where Royals Come To Play."

"Have your bachelorette party in Las Vegas. You never know who might show up."

Las Vegas could have been a regular visit for Prince Harry and his blood relatives. Anybody want to post odds that he'll return?

While there is the expected initial curiosity tourist bump from the type who would get a kick from seeing where Prince Harry dropped his pants, that spike in website hits will flatten. Don't expect a surge of high net worth blue bloods, who value their privacy, flocking to town.

Granted, Harry's blue blooded body has become the envy of every red blooded male in the world. And, Prince Philip probably laughed while Her Majesty wasn't amused.



Westminster Abbey. Photo by Laura Deni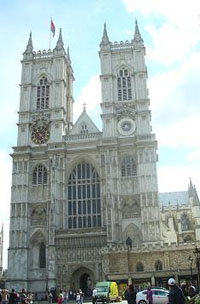 As for the hallowed hall of Westminster Abbey, the storied, impressive Gothic structure is really an enclosed graveyard and mausoleum for over 3,000 of the dead, with no more space for any dearly departed. They'll have to rest in peace elsewhere.

Funeral services for Princess Diana and the Queen Mother were conducted there. "This is where we placed the Queen Mother," said the clergyman taking me to the altar section which is small in comparison to how it looks on television.

The choir section which on the telly appears to be large and extra long - isn't. Dignified-yes. Big-no.

This is the place where Will and Kate got married. The actual number of people who witnessed them exchanging vows in person rather than watching a television monitor was approximately 100.

They sat on the type of chairs most people used around a card table in the 1950s.

A few padded chairs were brought in for the immediate family.

"This is where the Queen sat," I was told. "We brought in padded chairs for her and The Duke, so they could be a little more comfortable."

All of the others who were - rightfully so - honored and thrilled to get invited, sat on either hard wooden chairs or the grey folding variety and watched the ceremony on television monitors.

If there is ever a place whose layout causes deceptive television it is Westminster Abbey.

We all remember Pippa in that dress elegantly gliding across the altar area. On television the altar section looked large. It's not.

Westminster Abbey is a not to be missed stop in London. While it's about the size of an entire city block - it's in sections: Henry VII's Lady Chapel, Ambulatory Chapels, South Choir Aisle, North Choir Aisle, Cloisters, South Transept, North Transept and Nave.

For Kate the bride to walk down the aisle, glass doors had to be opened from another section.

If what you are after is merely a church, then there are far grander sanctuaries in a lot of locations. Westminster Abbey serves as the world's greatest mausoleum. Each area is a separate royal family mausoleum - containing significant remains. There are 17 monarchs buried at the church, as well as Queen Elizabeth I, whose tomb might be the most popular tourist attraction in the church.

Westminster Abbey is also a working church with exceptional clergyman who are skilled at coping with tourists traipsing through their place.

Announcements are made that clergyman are available for counseling. There are prayer request cards and prayer services are conducted every hour.

In Las Vegas those who played naked with Prince Harry are sure their prayers got answered.

The person who took and sold those pictures should have the Devil to pay.





Broadway To Vegas is supported through advertising and donations. Priority consideration is given to interview suggestions, news, press releases, etc from paid supporters. However, no paid supporters control, alter, edit, or in any way manipulate the content of this site. Your donation is appreciated. We accept PAYPAL. Thank you for your interest.



ART AND ABOUT


SCANDINAVIAN DESIGN

Poul Henningsen, manufactured by Louis Poulsen & Company, PH Artichoke" Lamp, 1958, copper, steel, and enameled metal, the MFAH, museum purchase with funds provided by the Design Council, 2000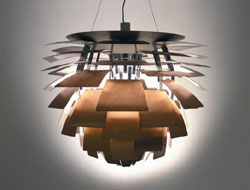 drawn from the Museum of Fine Arts in Houston's collection of decorative arts, showcases furniture, glass, ceramics, metalwork, and lighting from the 1920s to the 1970s.

The MFAH first acquired examples of modern Finnish glass in 1954, and in recent years the museum has built on this history by acquiring outstanding objects from architects, designers, and manufacturers such as Alvar Aalto, Kaj Franck, Poul Henningsen, Georg Jensen, Finn Juhl, Bruno Mathsson, Orrefors, Verner Panton, Timo Sarpaneva, and Tapio Wirkkala.

The objects created by designers active in Denmark, Finland, Norway, and Sweden during the 20th century embody a distinctive aesthetic typified by an emphasis on high-quality design distributed widely through mass production.

Often characterized by Minimalism and clean lines, the Scandinavian design movement originated with a 1950s design show that traveled to the United States and Canada to showcase Nordic designers and the "Scandinavian way of living."

Scandinavian design influenced the development of Modernism in North America and Europe, and it continues to shape decorative arts today.

On display August 26, 2012 - January 27, 2013 at the Museum of Fine Art in Houston, Texas.


SWEET CHARITY


THE MUSCULAR DYSTROPHY ASSOCIATION BOOT DRIVE IN LAS VEGAS started in 1954 by local firefighter Butch Snider had firefighters in uniform, standing on busy intersections, sticking a boot at automobile drivers who stopped for red lights. The firefighters were collecting money for the MD association - an excellent organization.

However, there got to be so many firefighters standing at so many intersections that it could become annoying to motorists who constantly found a fireman shoving a boot in their face.

As the years passed the ranks of uniformed firefights swelled - to the point that they started giving out stickers for contributions. Put the sticker on your car window to inform the next firefighter that you'd already contributed.

Each year, more and more firefighters. Made you wonder who was at the fire station in case there was a fire.

Then a smoldering underbrush of concern laid bare that the uniformed firefighters were on the county's clock - being paid their firefighter salary to collect for a charity.

Other charities rumbled that it wasn't fair to them. They didn't care that the firefighters were being paid tax dollars - they just wanted in on the take. Big wigs covered up the issue and stomped on anyone who questioned the practice.

The issue shouldn't have been what charity benefited, but that uniformed firefighters weren't volunteering on their own time, but receiving their tax payer funded salaries to - under the color of office - dun people for money.

Then came the high profile firestorm that many of the high ranking firefighters weren't as noble as romanticized by the movies. They were actively engaging in abusing sick leave to drive up their pensions and earn extra overtime.

Officials took a second look at the practice of being paid to collect for a charity.

This coming Labor Day Weekend - for the first time - Clark County firefighters collecting money for the Muscular Dystrophy Association will be doing it on their own time.

To his credit Fire Chief Bertral Washington has doused firefighters raising money for charity when they're on duty.


FORMER MATES LINDA PURL AND DESI ARNAZ, JR REMAIN MUSICAL FRIENDS
Linda Purl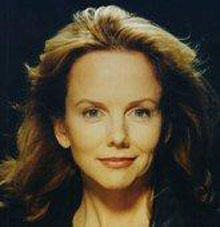 The marriage was a disaster but the divorce resulted in a musical friendship which hits all the right notes.

Desi Arnaz Jr and Linda Purl were married in a private ceremony in Los Angeles. The divorce was public.

Since then Purl has racked up an impressive list of television, movie and stage credits. Arnaz has done all right by himself, too - including being a valued member of the Boulder City, Nevada community when he saved the historic Boulder Theatre and operates a ballet company with his wife Amy, who has long been considered one of the most influential woman in Nevada.

Not one to burn bridges, Purl and Arnaz accomplished the difficult - remaining friends with an ex.

They have worked together on several occasions and are gearing up for a performance and recording gig at Feinstein's at Loews in New York City.

In 2005 the couple recorded a CD Out of This World during a live performance at the Boulder Theatre in which Arnaz is listed as "special guest." He also produced the CD and the duo performed a duet Forever's All We Know.

In addition to Arnaz on percussion and Purl singing, that CD included Ron Abel (piano); Lisa Lemay (synthesizer); Randy Landas (double bass); Ed Smith (drums).

In 1998 Purl and Arnaz performed Love Letters, - directed by Stephanie Zimbalist - as a benefit for Amy's non-profit Boulder City Ballet Company.

Purl, who celebrates her birthday September 2, has titled The Big Apple show Midnight Caravan…Travels Through the Great New York Nightclubs.

They'll record live during the two night gig September 30 and October 1, which was first announced by Cindy Adams in the NY Post.

With musical direction by Tedd Firth, the CD will feature classic standards that conjure up the glow of swanky, tells stories of love and heartache, stories that entertained, healed, and helped make sense of a changing, uncertain world. Great New York Nightclubs.

The show opens at Feinstein's on September 30 and a portion of the proceeds from the Sunday show will benefit the Actors Fund.


REMEMBERING PRINCESS DIANA AND DODI Al-FAYED
Memorial dedicated to Diana Princess of Wales and Dodi al-Fayed at Harrods in London. Photo: Laura Deni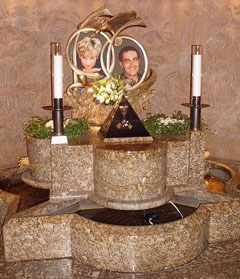 August 31, 2012 marks the 15th anniversary since Diana, Princess of Wales - the mother of Princes William and Harry and her lover Dodi Fayed, the son of Mohamed al-Fayed, were killed in a tragic auto accident in Paris.

Kensington Palace where Diana and "my boys," as she called her two sons, lived after her divorce from Prince Charles, is a monument to her.

Mohamed al-Fayed has honored both of them with a memorial at Harrods Department Store and by expanding the Al Fayed Charitable Foundation.

Shoppers at Harrods in London gravitate to the dignified, tasteful memorial located on the lower ground floor. Some take pictures, others sign a memorial book and still others stand or knee and pray. Even noisy children are kept quiet by their parents or nannies. Those paying respect are both men and women and transcend all ages and nationalities.

The lights are dim and the atmosphere is somber, yet life affirming.

The eight foot-high bronze sculpture has two bronze framed photographs of Diana and Dodi, encrusted with seagulls and other birds, mounted on a plinth above a slowly trickling waterfall surrounded by foliage and four everlasting candles.

The memorial was designed by Bill Mitchell, the concept designer for Harrods for more than 40 years.



The charity established by Mohamed al-Fayed in the memory of Diana and his son supports a new school for traumatized children. Photo: Laura Deni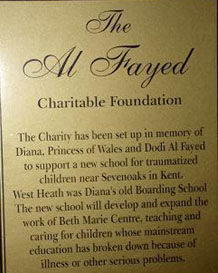 The quiet, candle-lit shrine to Dodi and Diana, Princess of Wales was constructed in 1998 with the original intention that it would remain in the store for two weeks only. It is still there to this day due to the vast numbers of people wishing to remember and express their own feelings about the tragedy of Dodi and Diana's end.

"To reflect the happy days of the couple's last holiday together, their portraits are set amidst sculptured seagulls and Mediterranean plants and leafage. A fountain supports the images, with its endless flow of water symbolising eternal life. The interlinked 'D' photo frames illustrate the powerful harmony of this romantic connection. Four candles burn steadily, adding a sense of peacefulness and the passing of time."

Diana's death was met with extraordinary public expressions of grief, and her public funeral at Westminster Abbey on September 6 drew an estimated 3 million mourners and onlookers in London, as well as worldwide television coverage watched by 2.5 billion, overshadowing the news of the death the previous day of Mother Teresa.

More than one million bouquets were left at her London home,Kensington Palace, while at her family's estate of Althorp the public was asked to stop bringing flowers, as the volume of people and flowers in the surrounding roads was said to be causing a threat to public safety.



No matter the time of year people stop leave Diana messages on the gate at Kensington Palace. Photo: Laura Deni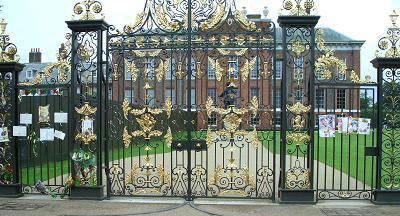 In a private ceremony, Diana was buried on her family's Althorp estate on an island in the middle of a lake. In her casket, she wears a black Catherine Walker dress and is clutching a rosary in her hands. A visitors' centre is open during summer months, allowing visitors to see an exhibition about her and to walk around the lake. All profits made are donated to the Diana, Princess of Wales Memorial Fund.

Prior to their wedding Prince William took Kate to visit her grave.

A permanent memorial, the Diana, Princess of Wales Memorial Fountain was opened in Hyde Park in London on July 6, 2004.

Dodi Al-Fayed was the only son of Egyptian billionaire Mohamed Al-Fayed, owner of London's prestigious department store, Harrods and the Ritz Hotel in Paris.

The younger Fayed, born in Alexandria, Egypt, was the only child of Mohammed Fayed's marriage to the late Samira Khashoggi.

Fayed was a graduate of the British Army's elite Sandhurst military Academy and once served as a junior officer in London for the United Arab Emirates.

Fayed was a respected film producer. He co-produced or co-financed a number of films, including Oscar-winning Chariots of Fire, World According to Garp, FX, and Hook.

Following Muslim tradition, Dodi was buried within 24 hours of death and had been wrapped in a shroud of three pieces of white cloth before being placed in the coffin and laid to rest Sunday night in a private ceremony at Brookwood Cemetery following a Muslim service at the London Central Mosque in Regents Park.

Al-Fayed's coffin was draped in a black lined cloth with gold lettering, believed to be from the Koran. Police officers flanked the coffin as it arrived at Regent's Park mosque for a service lasting just under half an hour.

Dodi's father, Mohamed al-Fayed, and the Egyptian ambassador to Britain attended the ceremonies.

The British Press Association reported that, as with all Muslim deaths, the coffin was positioned facing east toward the holy city of Mecca during the service.

At the end of the prayers there was a rush of worshippers, with 15 to 20 people carrying the coffin on their shoulders. According to Islamic belief, those helping to carry the deceased themselves receive a blessing.


SPREADING THE WORD


PAUL SZILARD world-renowned impresario, celebrated his 100th birthday on Friday, August 24. This past June in Paris at a Gala in his honor - which was the Opening Night of the Alvin Ailey American Dance Theater's four-week season at the Theatre du Chatelet - he was decorated by the French Ministry of Culture for his years of bringing great dance to France and for his outstanding and numerous contributions to French culture

Szilard has presented such prestigious dance companies as Alvin Ailey American Dance Theater (for whom he was the exclusive international representative for almost 40 years), New York City Ballet, American Ballet Theater, Martha Graham Dance Company, Dancers of Bali, Madrid's Ballet Víctor Ullate, Universal Ballet and the American premiere engagement of the Bunraku Japanese Doll Theater to name a few not only in New York City as well as in Europe, Asia and Australia.

CELEBRATING GENE KELLY on what would have been his 100th birthday, August 23, 2012, 3524 members of the University of Pittsburgh's freshman class, held black umbrellas - adorned with "Singin' and Dancin' in the Rain" -and Kelly's name - outside the Petersen Events Center and performed a six-minute dance in unison, both to break a world record and to honor dancer and actor Gene Kelly, a Pittsburgh native and 1933 Pitt graduate.

The freshmen channeled Kelly's performance in the 1952 film Singin' in the Rain, in which he dances while twirling an umbrella. However, the students selected a more easily choreographed song - Cupids Shuffle.

Gene's widow Patricia host Pitt's Gene Kelly Centennial Celebration, an evening of stories about the man who is credited with revolutionizing the world of dance in the 20th century with his cutting edge choreography. Patricia will also discuss his Pittsburgh roots on October 25th at the University of Pittsburgh.


OTHER PEOPLE'S MONEY


ONE MAN, TWO GUVNORS the West End hit which transferred to Broadway and thus permitted James Corden to take home a well deserved Tony Award, has recouped its $3.25 million capitalization in the week ending August 19, 2012.

Bravo.

The limited run of the comedy by Richard Bean ends September 2 at the Music Box Theatre.



DICK VAN DYKE the Tony and Emmy Award winning performer will receive SAG-AFTRA's highest honor, the SAG Life Achievement Award for career achievement and humanitarian accomplishment, at the 19th Annual Screen Actors Guild Awards.

In a statement SAG-AFTRA co-president Ken Howard said, "Dick is the consummate entertainer -- an enormously talented performer whose work has crossed nearly every major category of entertainment. From his career-changing Broadway turn in Bye Bye Birdie and his deadpan humor in the Emmy-winning Dick Van Dyke Show, to his unforgettable performance as Bert in Mary Poppins, he sets a high bar for actors. Stage, big screen, small screen, literally everywhere he has worked he has inspired millions of fans and has had a tremendously positive impact on the industry and the world. He is so deserving of this honor and I congratulate him."

The annual award ceremony will premiere live January 27, 2013, on TNT and TBS.

JOHN WILLIAMS the five-time Oscar winning American film composer will receive a lifetime achievement honor from the Classical Brit Awards in London which will be held at London's Royal Albert Hall on October 2.

The 80-year-old is currently composing the music for the upcoming film Lincoln which is due to open late this year.

As well as scoring dozens of films, Williams has produced 130 studio albums, 49 compilation albums and 23 singles.

With a total of 47 Academy Award nominations, he is the second most short-listed individual after Walt Disney.

DAVID HENRY HWANG is the recipient of the $200,000 Steinberg Award for Playwriting.

The award, which is monetarily the largest in the American theatre, is awarded every other year. Previous recipients include Tony Kushner and Lynn Nottage.

Hwang won the Best Play Tony Award and was a Pulitzer Prize finalist for M. Butterfly in 1988. His Chinglish appeared on Broadway in 2011-12.


GET WELL SOON TO . . . .


MICHAEL SCOTT MOSER 55, husband of Wynonna Judd and a drummer in her band The Big Noise had his left leg amputated following a motorcycle accident on August 18, 2012. week.

Moser severed his leg in the crash and doctors at a South Dakota hospital determined it was necessary for the leg to be amputated above the knee.

Moser also undergone surgery on his hand, which were also a serious concern because of his career as a drummer.

Judd cancelled a concert on Saturday night, August 18, 2012 at the Deadwood Mountain Grand Hotel & Casino in Deadwood, to be with her husband after he was airlifted to a Rapid City hospital following the crash in South Dakota.

The singer also postponed her scheduled concerts in Canada.

Witnesses described seeing Moser, known as Cactus, cross the center line on Highway 16/385 on his Harley-Davidson into oncoming traffic, where he collided with the driver's side door of a southbound Chevrolet Malibu coming the other way.

That car was driven by Michael Bruce, 59, of Rapid City. Bruce declined medical treatment at the scene.

Wynonna was riding in front of him on a second motorbike at the time of the crash, and was not involved in the incident. The driver of the vehicle Moser collided with, a Chevy Malibu, was not injured.

Lt David Berkley of the South Dakota Highway Patrol in Rapid City told the Rapid City Journal that Moser was cited for driving on the wrong side of the road and not having a license to operate a motorcycle.

Wynonna and drummer Moser wed in June after dating for three years. He is her third husband.

The father-of-three was a founding member of Highway 101 and has known Judd for more than 25 years, after meeting while touring in the Eighties.

ROSIE O'DONNELL who has disclosed that she underwent a stent insertion procedure after discovering that her coronary artery was 99 percent blocked.



CHAPLIN

Rob McClure as Charlie Chaplin. Photo: La Jolla Playhouse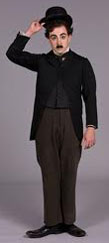 a new Broadway musical featuring music and lyrics by Christopher Curtis and a book by three-time Tony Award winner Thomas Meehan and Curtis.

Warren Carlyle serves as director and choreographer.

Rob McClure stars.

Joining McClure in the production are Jim Borstelmann as Alf Reeves, Jenn Colella as Hedda Hopper, Erin Mackey as Oona O'Neill, Michael McCormick as Sennett, McGranery/Emcee, Tony Award nominee Christiane Noll as Hannah Chaplin, Zachary Unger as Young Charlie/Jackie and Wayne Alan Wilcox as Sydney Chaplin.

Rounding out the ensemble are Justin Bowen, Emilee Dupré, Sara Edwards, Leslie Donna Flesner, Lisa Gajda, Timothy Hughes, Ethan Khusidman, Ian Liberto, Renée Marino, Michael Mendez, Sarah O'Gleby, Hayley Podschun, Adam Rogers, William Ryall, Eric Santagata and Emily Tyra.

"From the slums of London to the heights of Hollywood, Chaplin is the showbiz Broadway musical about the silent film legend the world couldn't stop talking about - Charlie Chaplin. The brand new 24-person musical reveals the man behind the legend, the undeniable genius that forever changed the way America went to the movies."

The creative team for Chaplin includes scenic designer Beowulf Boritt, costume designers Amy Clark and Martin Pakledinaz, lighting designer Ken Billington, sound designers Scott Lehrer and Drew Levy and projection designer Jon Driscoll. Bryan Perri is the musical director.

McClure originated the role of Chaplin in 2010 at La Jolla Playhouse, where the musical received its world premiere under the title of Limelight. Previews began August 21 at the Barrymore Theatre in New York City. Opening night is slated for September 10.

DETROIT by Lisa D'Amour. Directed by Obie Award winner Anne Kauffman.

Starring Tony Award winner John Cullum, Darren Pettie, Sarah Sokolovic, Tony nominee Amy Ryan and David Schwimmer.

"Somewhere in the suburbs of a mid-sized city, Ben (Schwimmer) and Mary (Ryan) welcome into their lives the rootless couple (Pettie and Sokolovic) who move in next door. But as this foursome bonds over backyard barbecues, the neighborly connection they find threatens to unravel the lives they've built and change them forever. An ecstatic, dangerous new comedy, Detroit exposes the nerves that live just under the surface of American life today."

Detroit, originally produced by Steppenwolf Theater Company, was a finalist for the 2011 Pulitzer Prize for Drama and a finalist for the Susan Smith Blackburn Prize. In 2008, D'Amour was awarded the Alpert Award for the Arts in theatre and in 2011, Lisa received the Steinberg Playwright Award.

The New York City premiere began previews August 24 with the official opening set for September 18 at Playwrights Horizons.

IF THERE IS I HAVEN'T FOUND IT YET by Nick Payne. Making his New York debut Michael Longhurs directs the Roundabout Theatre Company production that marks Brokeback Mountain Academy Award nominee Jack Gyllenhaal's American stage debut.

Featuring Annie Funke, Michelle Gomez and Tony Award winner Brían F. O'Byrne.

Performances began August 24 at Off-Broadway's Laura Pels Theatre with the official opening slated for September 20. The limited engagement of 13 weeks plays through November 25.

It is billed as: "Provocative, insightful and laced with fresh humor, If There Is I Haven't Found It Yet is an entertaining look at a regular family stuck somewhere between knowing what the problem is... and doing something about it. Fifteen-year-old Anna's (Funke) weight makes her a natural target for bullies. When her mom (Gomez) transfers Anna to the school where she teaches in order to protect her daughter, it only makes things worse. Anna's environmentalist dad (O'Byrne), determined to finish his new book and save the planet, is no help at all. Just as Anna gets suspended for retaliating with a head-butt, her estranged uncle Terry (Gyllenhaal) arrives unannounced. A heartbroken drifter with the mouth of a sailor, Terry reaches out to Anna in a way that no one ever has. Their unexpected friendship sends her parents' rocky marriage into a tailspin as the whole family wonders, what - or who - really needs saving?"

The design team includes Beowulf Borin (sets), Susan Hilferty (costumes), Natasha Katz (lighting) and Obadiah Eaves (original music and sound).

COCK the American premiere of the Royal Court Theatre's Olivier new play written by Mike Bartlett and directed by James Macdonald.

When John and his boyfriend take a break, the last thing he expects is to suddenly meet the woman of his dreams. Now he has a big choice to make.

Jason Butler Harner features as "M", with Amanda Quaid as "W", Cory Michael Smith as "John" and Cotter Smith as "F".

The creative team includes Miriam Beuther (set & costumes), Darron L West (sound) & Peter Mumford (lights).

An extended limited engagement through October 7 at the Duke in New York City.


WHO'S WHERE


NEIL DIAMOND entertains Wednesday, August 29, at the US Airways Center in Phoenix. On Saturday he can be enjoyed at the MGM Grand Garden Arena in Las Vegas.

DIANA KRALL is on stage Tuesday, August 28, at the Fargo Center for the Arts in Santa Rosa, CA. On Friday she'll be delighting her fans at the Keller Auditorium in Portland, OR.

KELLIE PICKLER on stage Sunday, August 26 at Indian Ranch in Webster, MA.

STEVE MARTIN entertains Wednesday, August 29, at the Concerts at Wente Vineyards at Livermore, CA. On Thursday he can be enjoyed at the Gallo Center for the Arts in Modesto, CA. Friday's show is at the McCallum Theatre in Palm Desert, CA and on Saturday he's on stage at the Pantages Theatre in Los Angeles.

BONNIE RAITT appears at the Red Rocks Amphitheatre in Morrison, CO on Sunday, August 26.

CHRIS ISAAK entertains Tuesday, August 28, at the Arena Theatre in Houston. On Thursday his tour stops at the Hard Rock in Catoosa, OK. Friday he can be found at the Verizon Theatre in Grand Prairie, TX.


FINAL OVATION


WILLIAM WINDOM Emmy Award winning actor, died August 16, 2012. He was 88.

He appeared in more than a dozen Broadway plays, including a four-show season with the American Repertory Theater and a 1956 revival of Noel Coward's Fallen Angels.

He also performed for several seasons in summer stock in places like Bucks County, Pa., and the Southbury Playhouse in Connecticut, and he later toured the United States and other countries with one-man shows about Thurber and the World War II journalist Ernie Pyle.

Referring to his career on television and film, he once told the NY Times that he was most proud of his work on stage, stating: "But the thing I'm most proud of is playing Richard III in Biarritz."

He was married five times. Besides his wife of 37 years, Patricia, he is survived by four children, Rachel, Heather, Hope and Rebel; and four grandchildren.

LEE SILVER a veteran Shubert executive died August 15, 2012. He was 91.

He served as Corporate Relations Director of the Shubert Organization from 1974 until his retirement this January at the age of 90. In that position he was often the mouthpiece for the powerful theatre owners and producers, issuing official statements on behalf of the company. Among his activities, he worked with Shubert Chairman Gerald Schoenfeld in a successful efforts to rehabilitate and revitalize the deteriorated Times Square district during the late '70s and '80s.

His numerous community involvements included being a Vice President of the Broadway Association and a member of the New York Press Club.

He is survived by his wife Joy and two sons, Jonathan and Matthew, and two grandchildren.

PHYLLIS DILLER the ground breaking comedian died August 20, 2012 in Los Angeles. She was 95.

A concert pianist, she created a stage persona of a wild-haired, eccentrically dressed housewife who makes self-deprecating jokes about her age and appearance, her terrible cooking, and a husband named "Fang", while pretending to smoke from a long cigarette holder. Diller's signature was her unusual laugh.

Diller first appeared as a stand-up at The Purple Onion on March 7, 1955 and remained there for 87 straight weeks.

Beginning December 26, 1969, she had a three-month run on Broadway in Hello, Dolly! opposite Richard Decon as the second to last in a succession of replacements for Carol Channing in the title role.

For decade she was a Las Vegas showroom headliner making her Las Vegas debut in November 1964 at the Flamingo Hotel. She last starred in Las Vegas in 2002.

Diller had been married and divorced twice. She had six children from her marriage to her first husband, Sherwood Anderson Diller. Her first child was Peter (b. 1940; d. 1998 of cancer.) Her second child Sally, born in 1944, has suffered from schizophrenia most of her life. Her third child, a son, lived for only two weeks in an incubator A daughter, Suzanne, was born in 1946, followed by another daughter Stephanie (b. 1948 d. 2002 of a stroke) and a son Perry (b. 1950). Diller's second husband was actor Warde Donovan, whom she married on 7 October 1965 and divorced the following year; they apparently re-married and divorced for a second time in 1974.








Next Column: September 2, 2012
Copyright: August 26, 2012. All Rights Reserved. Reviews, Interviews, Commentary, Photographs or Graphics from any Broadway To Vegas (TM) columns may not be published, broadcast, rewritten, utilized as leads, or used in any manner without permission, compensation and/or credit.
Link to Main Page
---
Laura Deni



For the snail mail address, please E-mail your request.
CLICK HERE FOR COMMENT SECTION