! >
Broadway To Vegas
  
  REVIEWS INTERVIEWS COMMENTARY NEWS

| | |
| --- | --- |
| | |
MYSTERY AUTHOR PENS MYSTERY - - KENNEDY CENTER PAGE TO STAGE - - DUSTIN HOFFMAN AND JUDI DENCH TO CO-STAR - - AMELIE TO BROADWAY - - FRANKENSTEIN DAY - - CHICAGO JAZZ FESTIVAL - - DORIS DUKE'S SHANGRI LA: ARCHITECTURE, LANDSCAPE, AND ISLAMIC ART - - FUSION FESTIVAL - - DONATE . . . Scroll Down




Copyright: August 25, 2013
By: Laura Deni
CLICK HERE FOR COMMENT SECTION


AWARD WINNING DIRECTOR HELMS NEW MYSTERY BY MYSTERY AUTHOR


Authors have been known to want their name above the title. In the case of Afraid of the Dark, a new mystery about to open in London, the playwright wishes to remain anonymous - until when? Opening night? When the reviews come out, if they are favorable? When the show closes?

Arabella Neville-Rolfe of Target Live is the press representative for Afraid of the Dark. Her response to Broadway To Vegas was both coy and emphatic. "There are currently no plans for the author's name to be released!"

A clever and intriguing publicity stunt.

Afraid of the Dark will have its world premiere directed by multiple Olivier Award nominee Ian Talbot, who was awarded the O.B.E. (Officer of the Order of the British Empire) by Queen Elizabeth in the 2008 Queen's New Years Honors List for his services to drama as the former Artistic Director of the Open Air Theater in Regent's Park in London, England.

He became Artistic Director of The Open Air Theatre in Regent's Park in 1987. During his tenure he produced more than 75 shows and directed many Olivier-nominated musicals such as High Society and Lady be Good. Ian left the role at the end of 2007 after 20 years and in January 2008 took over the part of Wilbur Turnblad from Mel Smith in Hairspray. In 2009 Ian directed Lend Me A Tenor, The Musical at the Gielgud Theatre and, most recently, Love Letters with Stefanie Powers and David Soul.

Last May he traveled to San Diego, California to helm A Midsummer's Nights Dream for The Old Globe's 2013 Shakespeare Festival.

Is he the mystery author? Is anonymous another Rowling's pseudonym? Is the author super famous, known for another style of writing, making his/her first foray into the jaundra of mystery writing? Is the script a class project from a group of twelve-year-olds?

One of the best press agent stunts to be staged in a long time.

"What's the scariest thing about the dark …..?
You can't see the very thing you're afraid of…"

The mystery authored mystery is promoted as: "a new brand of theatrical terror that paralyzes the audience with fear. Everyone is afraid of something. What scares you when the lights go out?

"50's Hollywood, A failing B-movie producer and his team struggle to find the next terrifying blockbuster. A mysterious stranger appears - blurring the line between nightmare and reality while worming his way into their minds, exploiting their very worst fears……

"Where does your nightmare begin?"

Starring Charlie Anson as Roger Maxwell (a handsome and ambitious man whose charms have only gotten him so far), Rebecca Blackstone will play Sandra Callaghan (smart, independent, and beautiful who has seen it all, especially when it comes to men …and with a very dark secret), Julian Forsyth will play Dr Henry Charlier (man of mystery), John Guerrasio will play Julius Bernstein (an arrogant, pushy, demanding sonofabitch producer – think Louis B. Mayer) and Mark Rice-Oxley will play Herschell Blank (nervy, offbeat and talented writer who is…stuck).

The production is designed by Paul Farnsworth. Lighting designer Jason Taylor Illusions by Darren Langng

Afraid of the Dark "is not suitable for children under 12, those of a nervous disposition or for those suffering with serious heart conditions."

Performances at The Charing Cross Theatre in London from September 2-October 26, with a press night on Wednesday, September 11th.





Broadway To Vegas is supported through advertising and donations. Priority consideration is given to interview suggestions, news, press releases, etc from paid supporters. However, no paid supporters control, alter, edit, or in any way manipulate the content of this site. Your donation is appreciated. We accept PAYPAL. Thank you for your interest.



ART AND ABOUT


DORIS DUKE'S SHANGRI LA: ARCHITECTURE, LANDSCAPE, AND ISLAMIC ART

Doris Duke and James Cromwell by the Jali Pavilion at Shangri La, 1939. Photograph by Martin Munkácsi. NasherMuseum photo.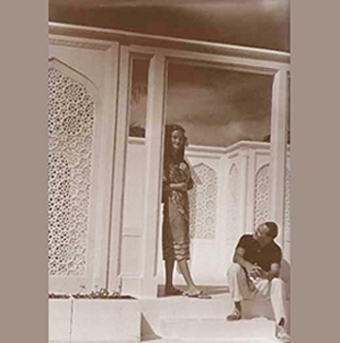 internationally known for her wealth and style, American heiress and philanthropist Doris Duke, daughter of an immensely wealthy tobacco tycoon, amassed one of the nation's most important private collections of Islamic art over a period of more than 50 years beginning in 1935.

Her philanthropic work continued into old age, some of it unknown to the public during her lifetime, and her estimated $1.3 billion fortune was largely left to charity.

After much legal challenging of the executors and trustees, Duke's legacy is now administered by the Doris Duke Charitable Foundation, dedicated to medical research, prevention of cruelty to children and animals, the performing arts, wildlife and ecology.

Shangri La, her private residence outside Honolulu, melds modern architecture, tropical landscape, and art that Duke collected and commissioned from throughout the Muslim world.

The exhibition will showcase both Shangri La and its collections to provide a fuller understanding of Doris Duke's unique contributions to the understanding of Islamic art in the United States.

At a time of misunderstanding and distrust between the United States and many Muslim cultures, the exhibition and accompanying programs will provide a timely counterpoint and opportunity for deeper exchange and understanding.

Curated by Donald Albrecht (Museum of the City of New York) and Tom Mellins (Independent Curator and Author), and organized by the Doris Duke Foundation for Islamic Art.

August 29, 2013 – December 29, 2013 at the Nasher Museum of Art at Duke University in Durham, NC.


SWEET CHARITY


FUSION FESTIVAL

Jessie J and Ne-Yo will headline the program on August 31.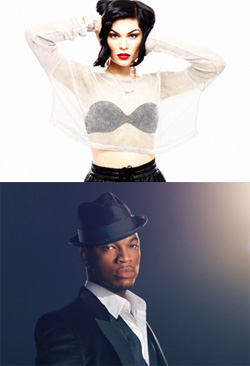 billed as the ultimate summer pop party with 60,000 people and some of the biggest acts from both sides of the pond coming together for a huge weekend of pop at its very best all for the benefit of The Prince's Trust and in association with Capital FM.

Chart topper Jessie J will headline Saturday night's poptastic proceedings alongside platinum-selling boy band JLS and It's All About You crooners McFly.

British rapper Wiley, Union J and songstress Amelia Lily will also be taking to the stage as part of an incredible mix of artists to play the festival.

Sunday will see American R&B star Ne-Yo bring the noise to Cofton Park, where he'll be joined by chart heartthrobs The Wanted and uber glam The Saturdays, fresh from gaining their first UK Number One with What About Us. Wretch 32, Conor Maynard and this year's X Factor winner James Arthur are also on the bill.

Expect spectacular live performances, massive chart smash hits plus all the fun of the festival fair with a full fairground and many other interactive events.

One of the biggest selling points in purchasing the VIP Gold Circle Ticket is the perk of being able to use "Dedicated luxury toilets." Other perks are: Exclusive access into the hospitality tent with indoor & outdoor seating - Admission into the golden circle viewing area in main arena - Complimentary soft drinks and snacks - Fully stocked cash bar - Complimentary event program and merchandise - Dedicated VIP Car Parking.

Fusion Festival is proud to support The Prince's Trust, with about $7.75 from each ticket sale donated to the charity to help change young lives across the UK.

The Prince's Trust has helped more than 700,000 young people since 1976 and supports 100 more each day.

The Fusion Festival takes place August 31-September 1 at Cotton Park in Birmingham, England.

HILTON HEAD ISLAND CELEBRITY GOLF TOURNAMENT a Labor Day weekend event matches amateur golfers with intriguing celebrities - representing sports and entertainment - for three days of world-class golf and exciting evening activities.

In addition to providing a fun, family-friendly experience in a beautiful vacation destination, the Hilton Head Island Celebrity Golf Tournament benefits 20 well-deserving children's charities in the South Carolina Lowcountry.

Since 1979, the event has raised more than $3.9M for charities which help disadvantaged children lead happier, healthier and more successful lives.

August 30-September 1, 2013 at Hilton Head Island, South Carolina.


KENNEDYCENTER'S 12th ANNUAL PAGE TO STAGE. JUDITY IVEY, MAURICE HINES AND FREDA PAYNE PARTICIPATE
Tony Award winner Judith Ivey will direct Our Suburb.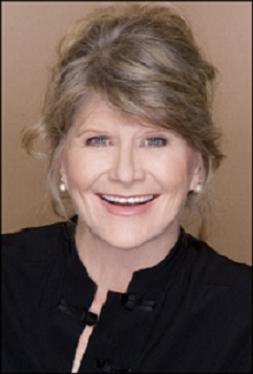 The Kennedy Center hosts its 12th annual Page-to-Stage festival, featuring more than 40 D.C.-area theater companies. This three-day event offers free readings and open rehearsals of plays and musicals being developed by local, regional, and national playwrights, librettists, and composers.

Taking place August 31-September 2, 2013, the events are free. No tickets required, although there is limited seating.

A sampling of what will be offered in the multiple venues include: Ella Fitzgerald: First Lady of Song with a book by Lee Summers. Conceived, directed, and choreographed by Maurice Hines. Featuring Freda Payne. Hosted by Maurice Hines.

Ella along with her cousin/traveling companion, Georgiana, and her manager Norman Granz tell her on and offstage stories. This production explores Ella's start as a homeless street dancer, winning an amateur night at the Apollo Theatre at age 15 which launched her on to the national stage, headlining with Chick Webb and his orchestra at the Savoy Ballroom, to performing live at the Cote D'Azur. From scat to bebop, this play will show the fascinating journey of a legendary artist.

Before Oscar Was Wilde by Steven Levingston. A comic and bittersweet recounting of Oscar Wilde's U.S. Tour as a young style-setter of 28. Featuring Aubrey Deeker, Alyssa Wilmoth Keegan, and Michael Glenn, directed by Jeremy Skidmore.



Maurice Hines conceived, directed, choreographed and will host Ella Fitzgerald: First Lady of Song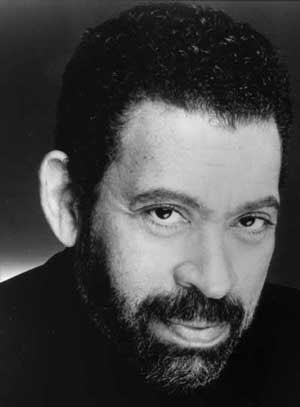 Our Suburb by Darrah Cloud. Directed by Tony Award–winning actress and Broadway director Judith Ivey. An homage to Our Town, this world premiere invites audiences to suburban Illinois in 1977, when the Nazis marched on Skokie. Amidst holiday planning, interfaith teenage relationships, and a growing dark menace--life and love happen.

The Music of Nina Simone by Robert Neblett and David Grapes. Music arrangements by Vince Dimura. An electric new musical revue celebrating Jazz icon Nina Simone. Child prodigy, jazz superstar, civil rights activist, political exile, Nina Simone was all of these things and more. One of the true divas of the 20th century and a genuine musical powerhouse, she defined a generation and defied classification. Silky, soulful, and a jazz powerhouse, this musical tribute provides a celebrated exploration long overdue.

Participating theaters include:

1st Stage Theater
ABG Playwrights
African Continuum Theatre Company
African-American Collective Theater
American Ensemble Theater
Arts on the Horizon
Baltimore Playwrights Festival
Baltimore Rock Opera Society (BROS)
Bouncing Ball Theatrical Productions
Bowie State University Theatre Department
Catholic University
City Theatre Group
Crash of Rhinos
dog & pony dc
EMP Collective
The Essential Theatre
Faction of Fools
Federal Theatre Project
Field Trip Theatre
First Draft
Flying V
force/collision
Georgetown University Theater and Performance Studies
Guillotine Theater
The Indian Ocean Theatre Company
The Inkwell
Kennedy Center Kenan Fellowship
Kennedy Center Theater for Young Audiences and VSA
MetroStage
The National Conservatory of Dramatic Arts
Pinky Swear Productions
Playwrights Forum in association with LCTM Enterprises
Playwrights Group of Baltimore
The Playwrights' Gymnasium
Safe Streets Arts Foundation
Scena Theatre
Seventh Street Playhouse
Strand Theater Company
Synetic Theater
Theater Alliance
Theater J
Timeless Visual Works, LLC
Washington Improv Theater
The Washington Rogues
The Welders


CHICAGO JAZZ FESTIVAL AN ANNUAL LABOR DAY WEEK-END TRADITION


For the past 35 year's, the Chicago Jazz Festival has been a Labor Day weekend tradition. This year is no different. The longest running of the city's lakefront music festivals gets the beat going August 29-September 1 at Millennium Park .

Produced by the Department of Cultural Affairs & Special Events and programmed by the Jazz Institute of Chicago, the event is known for its artistic creativity.

The Chicago Jazz Festival promotes awareness and appreciation for all forms of jazz through free, quality live musical performance. Since 1979, the festival's mission is to showcase Chicago's vast jazz talent alongside national and international artists to encourage and educate a jazz audience of all ages.

Mayor Rahm Emanuel announced the lineup. Headline performers including NEA Jazz Master drummer Jack DeJohnnette, the legendary saxophonist Charles Lloyd, pianist and composer Jason Moran and New Orleans saxophonist Donald Harrison with his Congo Nation Tribe Mardi Gras band.

Every performance is free.







SPREADING THE WORD


HOFFMAN AND DENCH Tony nominee and Oscar winner Dustin Hoffman and Tony and Oscar winner Dame Judi Dench will star in the BBC's adaptation of Esio Trot, a film adaptation of Roald Dahl's children's novel. Deadline London first broke the story.

Hoffman will play Mr Hoppy, a retired bachelor who "harbors a secret passion for his neighbor, Mrs Silver( Judi Dench). Unfortunately, she lavishes all her affection on Alfie… her pet tortoise."

Directed by Dearbhla Walsh, a 2008 Emmy winner for Little Dorrit, the BBC One commission will be adapted by Richard Curtis and Paul Mayhew-Archer, who previously worked together on the hit comedy series The Vicar Of Dibley. The 90-minute movie starts shooting in London next spring.

OPERAMISSION will open its 5th season this week. On Wednesday, August 28; Thursday, August 29, and Saturday, September 7, operamission collaborates with New York's Queer Urban Orchestra in Creating the Work, a three-part miniseries offering a complete reading of composer Clint Borzoni and librettist Edward Ficklin's new two-act opera, Antinous and Hadrian, with full cast and orchestra. Conductor Jennifer Peterson, Borzoni, and Ficklin host, giving the audience a guided tour through the processes of creation, development, rehearsal, revision, preparation, and performance, in these three exposed public workshop sessions.

The readings will be held at the Church of the Holy Apostles in Chelsea, New York City.

COMPOSER DAN MESSE of the band Hem announced he is working on a Broadway adaptation of the Oscar nominated 2001 French comedy Amelie. He made the announcement on the Hemmusic Facebook page of his band.

Messe will collaborate with playwright Craig Lucas and composer Nathan Tysen in writing the musical adaptation of Jean-Pierre Jeunet's movie. Tony Award winner Pam MacKinnon will direct.

"So not the best kept secret, but still I'm happy to announce that I've been commissioned to adapt the film Amelie for Broadway," he wrote on Facebook. "Gorgeous' music," he added.

Amelie tells the story of a shy waitress who sets out from Paris' Montmartre district on a mission to make others happy.

KEVIN SPACEY the Oscar and Tony Award winning actor, who is nominated for an Emmy for his starring role on House of Cards,  earned rave reviews for his speech at the Edinburgh Television Festival. Using his own voice, as well as doing impersonations of Jack Lemmon and Orson Welles, he delivered a balanced speech, complementing the medium saying it has entered a "third golden age." 

He also criticized the network for their reluctance to commit to a series, wanting instant approval from viewers, without giving a series "time to develop." He also complained that networks make a decision based solely on a pilot.

He disclosed that House of Cards  producer David Fincher had offered the series to all US networks, who turned him down because they wanted a pilot. That persuaded to go with Netflix.

Spacey, who serves as the artistic director of the Old Vic theatre in London,  is the first actor to deliver the prestigious MacTaggart address to the festival in its 38-year history. The actor is  currently filming  the second season of House of Cards, which has been nominated for nine Emmy Awards.

THE 20th ANNUAL TRANSCANADA THEATER DISTRICT OPEN HOUSE takes place on Saturday, August 31 in Houston, Texas.

A fun-filled, family day of learning more about Houston's nine major performing arts organizations, including the Alley Theatre, Gexa Energy Broadway at the Hobby Center, Da Camera of Houston, Houston Ballet, Houston Grand Opera, Houston Symphony, Society for the Performing Arts, Theatre Under The Stars and Uniquely Houston.

Guests will enjoy activities and live performances by each of the Theater District's groups, including musical theater shows, behind-the-scenes backstage tours, interactive instrument petting zoo, costume trunk, meet-and-greets with costumed performers, complimentary trolley rides between venues, a photo booth experience at the Wortham Theater Center and a Houston Symphony concert at Jones Hall.

Informational booths from each arts group will offer deals on season subscriptions - valid only during the event.

FRANKENSTEIN DAY is August 30, created to honor of author Mary Wollenstone Shelley who was born on August 30,1797. She wrote the book Frankenstein in 1818.

TRYING FOR THE GUINNESS RECORD tonight, August 25, at the Riviera Hotel in Palm Springs, CA. The Slim Men - Patrick Ready on the drums, Tateng Katindig on keyboards and The Slim Man will be "playing bass, singing , playing piano, maybe some guitar." As he explained it, "we'll be doing some old songs, some new songs, some slow songs, some fast songs. We'll even do some half-fast songs." The show will last for four hours with The Slim Man having contacted the Guinness Book of World Records to see "if we can get them to come out and document the Slim Show .It's got to be some kind of world record. We'll be taking some breaks, but I'll be wearing Depends just in case. I suggest you do the same."

Tomorrow, August 26, The Slim Man will be doing a cooking class at Kitchen Kitchen in Indian Wells, California.



TWILIGHT ZONE UNSCRIPTED presented by directed by Impro Theatre.

Directed by Jo McGinley & Stephen Kearin.

From the darkest corners of reality to the realm of the unexplained, Impro Theatre's Twilight Zone UnScripted pays homage to Rod Serling's iconic sci-fi series The Twilight Zone, as the cast creates at least four completely improvised episodes in the style of the classic TV show on the spot, right before the audience's eyes.

"The performers have absolutely no idea what will occur, and no two episodes are ever the same. Once they receive the suggestion, the lights will go out, the theme music will begin, and they, like you, will enter an unexplored domain- a dimension known only as...The Twilight Zone... UnScripted."

August 28 - September 29 at the Falcon Theatre in Burbank, CA.

BALLROOM WITH A TWIST Back by popular demand for one week only.

If you can't get enough of Dancing with the Stars, American Idol and So You Think You Can Dance this is your chance to take your obsession to the next level with these popular reality TV shows live on the Ogunquit stage.

Ballroom With A Twist features celebrity pros from Dancing with the Stars, So You Think You Can Dance and American Idol singers.

A frenzy of sizzling dance moves by professional international dancers spanning the hot moves of Samba, Waltz, Foxtrot, Quickstep, and Jive.

August 27 – 31 at the Ogunquit Playhouse in Ogunquit, Maine.

BONNIE AND CLYDE: THE MUSICAL not the musical by Composer Frank Wildhorn and Lyricist Don Black. This one is adapted by Linnie Reedman with music and lyrics by Joe Evans.

Samantha Louise Clark as Bonnie and Tom Sword as Clyde. Joining them are Emma Jane Martin as Blanche Barrow, Gary Tushaw as Sheriff Ted Hinton and Christopher Burr as W. D. Jones.

Bonnie and Clyde charts a true tale of love, poverty, criminality and celebrity set in the 1930s Southern States of drought, dust, disease and death. When Bonnie met Clyde it was an instant and dangerous attraction. From an impoverished, crime riddled childhood, these two young lovers became inseparable and quickly plunged themselves into a life of fast cars, guns, revenge … and Hell. Part folk heroes and part murderous outlaws, Bonnie and Clyde instantly became the stuff of legend.

Performances at the Kings Head Theatre in London.

OLD FRIENDS by Horton Foote. Directed by Michael Wilson.

In this World Premiere play, matriarch Mamie Borden and the remaining members of two longtime Texas farming families await a visit from Mamie's son Hugo and his wife Sybil. When Sybil arrives with alarming news, old friends on opposing sides must confront the issues surrounding legacy, loyalty, and the meaning of happiness that have hounded them for generations.

The cast includes Betty Buckley as Gertrude Hayhurst Sylvester Ratliff, Veanne Cox as Julia Price, Adam LeFevre as Albert Price, Hallie Foote as Sibyl Borden, Sean Lyons as Tom Underwood, Novella Nelson as Hattie, Melle Powers as Catherine, Cotter Smith as Howard Ratliff and Lois Smith as Mamie Borden.

The design team includes Jeff Cowie (Scenic Design), David C. Woolard (Costume Design), Rui Rita (Lighting Design), John Gromada (Sound Design), Paul Huntley (Wig & Hair Design), Gillian Lane-Plesica (Dialect Coach), Mark Olsen (Fight Director). Cole P. Bonenberger is Production Stage Manager.

Presented by Signature Theatre Company with performances currently in previews. Officially opens September 12 at The Irene Diamond Stage at The Pershing Square Signature Center, New York City.

HAMLET by William Shakespeare. Directed by Lisa Wolpe and Natsukp Ohama.

Described as, "elegant, all-female classical production of Hamlet as revealed through women's voices. Continuing the LAWSC tradition of upending our expectations of Shakespeare's familiar texts by pricking our ears to listen anew to his masterful characters and plotting, the production evokes a politically dynamic, sexually provocative and spiritually awakened frame of reference."

The cast is led by LAWSC founder/artistic director Lisa Wolpe in the title role, with award-winning film, television and theatrical star Eve Gordon as Gertrude. In addition to Wolpe and Ohama, the cast features Eve Gordon as Gertrude; Veralyn Jones as Claudius; Chastity Dotson as Ophelia and Barnardo; Kimberleigh Aarn as Horatio; Cynthia Beckert as Laertes; Elizabeth Swain as the Ghost and Priest; Linda Bisesti as Osric and the Gravedigger; Katrinka Wolfson as Rosencrantz; Cristina Frias as Guildenstern; and Ann Colby Stocking as the Player King, Sailor and Francisco.

Set design for Hamlet is by Don Llewellyn; lighting design is by Jeremy Pivnick; sound design is by Cricket S. Myers; costume design is by A. Jeffrey Schoenberg; the assistant director is Jennifer Sage Holmes; and the production stage manager is Rachel Myles.

In concert with this production of Hamlet, LAWSC will mentor college interns, offer educational programs for high school and college drama students, and offer talkbacks and symposia before and after select performances for the community at large – all part of the company's ongoing commitment to grass-roots work on community and connection. Los Angeles Women's Shakespeare Company is an award-winning all-female, multicultural theater company that produces the plays of Shakespeare. Presented by Odyssey Theatre Ensemble August 30-October 27, 2013 at the Odyssey Theatre in Los Angeles.

YANKEE WIVES written and directed by Pulitzer finalist David Rimmer. Billed as a sexy, irreverent comedy which looks behind the scenes at six women thrown together because their husbands happen to play for the same Major League Baseball team. The play imagines the personalities behind their public, camera-ready smiles, revealing the nerve-wracking and often comic side of being married to "big babies with big egos" who rely on them for indispensable support. Ultimately, the play portrays how these women are transformed into a team-within-a-team, collectively enduring by tradition and necessity their husbands' pressures, frailities, superstitions, disappointments and philanderings.

Yankee Wives will be performed by Jennifer Laine Williams, Samantha Strelitz, Cristina Marie, McKenna Fox, Chudney Sykes and Eliza Simpson.

Set design is by Allison McGrath, Lighting design is by Ian Edward Smith. Costume design is by Ramona Ponce. Sound design is by Matthew P. Morris. Fight choreography is by Dan Renkin.

Group Theatre Too will present the play's New York premiere August 29 to September 15 at Hudson Guild Theater, New York City.

An early version of the play premiered at the Old Globe Theater Main Stage in San Diego in 1982, directed by Jack O'Brien. A rewritten version was presented at Two Roads Theater in Los Angeles in 1990.


WHO'S WHERE




DONNA McKECHNIE The Tony Award winning original Cassie in A Chorus Line, brings her cabaret Same Place, Another Time to Olney Theatre Center in Olney, Maryland on Sunday, September 1, 2013.

PHISH opens a three nighter on Friday, August 30 at Dick's Sporting Goods Park in Commerce City, CO.

JOHN WILLIAMS: MAESTRO OF THE MOVIES will be presented August 30-31 at The Hollywood Bowl. The evenings will feature the Los Angeles Philharmonic conducted by Williams. Academy Award winner Julie Andrews will be the special guest narrator. The concerts will include some of Williams' most popular Hollywood hits, including Harry Potter, Raiders of the Lost Ark and Star Wars as well as a tribute to the legacy of director Blake Edwards and composer Henry Mancini, who created such enduring classics as Breakfast at Tiffany's, The Pink Panther, Peter Gunn, The Days of Wine and Roses and Victor/Victoria.

BLAKE SHELTON has a gig Thursday, August 29, at Aaron's Amphitheatre at Lakewood in Atlanta, GA. Friday's stop is at Live Nation Amphitheatre in Tampa, FL. On Saturday he'll be in the spotlight at the Cruzan Amphitheatre in West Palm Beach, FL.

TAYLOR SWIFT singing her hits Tuesday, August 27, at the Sleep Train Arena in Sacramento, CA. On Friday she performs at the Rose Garden Arena in Portland, OR. Saturday's show is at the Dome in Tacoma, WA.

PINK has a three nighter at the Brisbane Entertainment Centre in Boondall, Australia. The first takes place Tuesday, August 27 followed by shows on Thursday and Friday.

BRUNO MARS entertains Tuesday, August 27, at the Amway Center in Orlando, FL. Wednesday's show is at the Times Forum in Tampa Bay, FL. On Friday he's on stage at the American Airlines Arena in Miami. Next Sunday, September 1, the show is at the Coliseo de Puerto Rico in San Juan.

MERCY ME in the spotlight Friday, August 30, at the Evergreen State Fairgrounds in Monroe, WA.


FINAL OVATION


MARIAN McPARTLAND, OBE was an English-born jazz pianist, composer, and writer. She died August 20, 2013 of natural causes at her home in Long Island, New York. She was 95 years old.

She was the host of Marian McPartland's Piano Jazz on National Public Radio from 1978 until she stepped down in 2011.

After many years of recording for labels such as Capitol, Savoy, Argo, Sesac, Time, and Dot, in 1969 she founded her own record label, Halcyon Records, before having a long association with the Concord Jazz label.

Neil Portnow President/CEO of The Recording Academy issued the following statement: "Recording Academy Trustees Award recipient Marian McPartland was a gifted and accomplished jazz pianist, writer, composer and longtime radio show host. Beginning her career in the late 1930s, McPartland broke through gender barriers to become a well-respected musician in the jazz scene, and her improvisational style lead her to create a sound that was uniquely her own. She also was a passionate and eloquent spokeswoman for the genre, lecturing at schools and colleges, writing for well-known music publications and, most notably, hosting her highly acclaimed NPR radio show for more than 30 years. Our culture has lost a national treasure, and jazz music will greatly miss one of its most ardent and beloved supporters. Our deepest sympathies go out to her family, friends, and all who were enlightened and elevated by her music and discourse."













Next Column: September 1, 2013
Copyright: August 25, 2013. All Rights Reserved. Reviews, Interviews, Commentary, Photographs or Graphics from any Broadway To Vegas (TM) columns may not be published, broadcast, rewritten, utilized as leads, or used in any manner without permission, compensation and/or credit.
Link to Main Page
---
Laura Deni



For the snail mail address, please E-mail your request.
CLICK HERE FOR COMMENT SECTION