! >
Broadway To Vegas
 
 SHOW REVIEWS     CELEBRITY  INTERVIEWS     GOSSIP     NEWS 
| | |
| --- | --- |
| | |
A LOST PETER SCOLARI - - KEVIN SPACEY & BASEBALL - - ELVIS PRESLEY & JAYNE MEADOWS - - KARL MARX & JERRY HALL - - ALAN AYCKBOURN HAS SEMINAR & BOOK - - WESLA WHITFIELD'S NEW GLAM LOOK - - ANDREW LLOYD WEBBER'S MASTERPIECE - - FOOT & MOUTH PAINTERS IMPRESS PRINCE CHARLES - - DONATE . . . Scroll Down


JERRY HALL DRESSES WHERE KARL MARX WAS LAID
Jerry Hall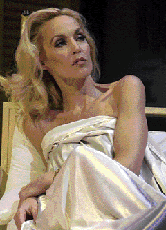 Karl Marx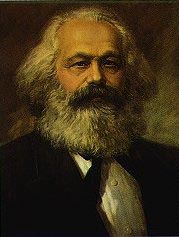 Jerry Hall aka model, actress, and the ex Mrs. Mick Jagger is taking to a London mortuary cum stage, the New End, starring in Benchmark.

It's a play about two down-and-outs who live on a park bench and who have both been married to the same woman - a beautiful blonde full of intrigue.

This won't be the first time the Texas model has appeared on the London stage. She stripped to appear as Mrs Robinson in The Graduate, and also acted in The Vagina Monologues.

New End chief executive Brian Daniels said that Ms Hall would be paid "peanuts" for the six-week run. "She's going to be paid the same as every other actor who works at the New End."

"It's a fantastic boost for us. We have had long negotiations to accommodate Jerry and her childcare arrangements so she can play the part of Sugar. It's a great part for her. She is a fine actress who wants to do more stage work."

Because the 82-seat theatre only has two dressing rooms Daniels has offered to permit Hall to change clothes in his office "to have a bit more privacy," he said.

That would be where the body of Karl Marx was laid out.

Converted to a theatre in 1974 by Buddy Dalton, the New End Theatre was originally constructed in 1890 as a mortuary for the former New End Hospital. One of the largest characters on the 20th century world stage Karl Marx himself was laid out in what are now the theatre's administration offices.

Benchmark opens September 13.


BATTER UP
Whether the boys of summer strike or not, two baseball themed plays are warming up in their theatrical bullpens.

Cobb by Lee Blessing and Take Me Out by Richard Greenberg are each hoping to knock ticket sales into the box office major leagues.

Ty Cobb was the first player voted into the Baseball Hall of Fame, the man who led the record of 96 stolen bases for 47 years, and turned baseball into the national pastime and sports into big business.

Kevin Spacey had never heard of him and, obviously, wasn't a big baseball fan.

What drew him to the Melting Pot Theatre to see a play called Cobb, the 1989 Blessing drama based on the life of ill-tempered Detroit Tigers baseball legend Ty Cobb, was a friendship and respect Matthew Mabe, who was Spacey's understudy in The Iceman Cometh.

The play made a fan of Spacey and struck a homerun for the production. Although scheduled to close at The Melting Pot, Spacey's big league donation kept Cobb running until Spacey could get The Lucille Lortel Theatre to play ball. Cobb switched playing fields and opened at the Lortel last November.

Spacey signed on as producer in association with Trigger Street Productions.

Cobb is about to experience it's Los Angeles premiere.

Controversial baseball legend Ty Cobb is split into three differently aged versions of himself: Peach, age 19, at the beginning of his long career; Ty, in his early 40's, at the end of his playing days; Mr. Cobb, in his early 70's, near death from cancer.

The play floats freely in time, moving back and forth between the three Cobbs as they contend with each other and the audience, over who Ty Cobb really was and what he represented. Invading this self-imposed "argument in limbo" is Oscar Charleston, a black player of Cobb's time who, though relegated to the Negro Leagues, was dubbed the "Black Cobb."

Cobb at the Falcon Theatre, Los Angeles. September 10-October 6.

Take Me Out by Richard Greenberg is staging it's American premiere at The Public Theater. Previews began August 23. The world premiere of Take Me Out was a co-production between The Public Theater and London's Donmar Warehouse, two theatrical institutions dedicated to presenting cutting edge and important works.

The London production won mostly rave reviews with the subject of baseball confusing some Brits. "Richard Greenberg's play about baseball gets its world premiere at the Donmar: hard to imagine any New York theatre returning the compliment with a show about cricket," carped one critic.

The play really isn't about how to play baseball - but a metaphor for the United States of America and the ripple effect of sports, race, and sexual politics. In the play, "Darren Leeming is a young iconic baseball star, living life large, male as can be, envied by everyone. He calls a press conference and, without telling anyone what he is about to do, he comes out to the waiting media."

Joe Mantello directs a cast that includes Kevin Carroll, Dominic Fumusa, Gene Gabriel, Neal Huff, Robert M. Jimenez, Stephen Mendillo, Denis O'Hare, Kohl Sudduth, Daniel Sunjata, Frederick Weller, and James Yaegashi.

Scott Pask is the set designer, Jess Goldstein costumes, Kevin Adams lights and Janet Kalas in charge of sound.

Previews began August 23 with the official opening slated for September 5.
"TOLD THEM WHERE TO STICK THEIR PAINTBRUSH"
Prince Charles watches Robert Trent, 43, put the finishing touches to a painting during a tour of the Mouth and Foot Painting Artists' Gallery in Selbourne, Hampshire. The Prince of Wales was presented with an original artwork to mark his visit.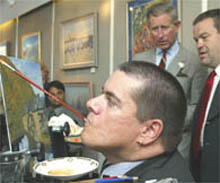 Being a quadriplegic has certain challenges. Like earning a living. Or, becoming an artistic painter. Then there are those who do both.

Prince Charles recently viewed an exhibition of the work of artists with disabilities during a tour of the Mouth and Foot Painting Artists' Gallery, in Selbourne, Hampshire.

Seventeen mouth and foot painting artists throughout Europe got together in 1956 in order to make their mutual idea come true - an organization that would stand by handicapped artists and get them the recognition they deserved as artists as well as financial independence.

The Association of Mouth and Foot Painting Artists today has more than 500 members in 58 countries.

It provides a partnership for disabled artists throughout the world and is a non-charitable organization. It aims to enable artists to live by their own creative efforts.

The MFPA gallery at Selbourne, opened in 1992, is the first and only gallery to specialize in showing works by disabled artists.

In 1991 the Association brought a former antiques shop in the small tourist village of Selborne, four miles from Alton, Hampshire.

Roses by mouth painter Tom Yendell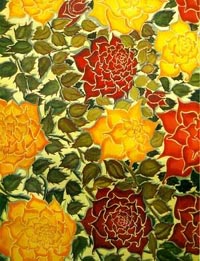 In charge is mouth painter Tom Yendell. The youngest of five children, his father was a baker, his mother a nurse when he was born in 1962 without arms. Today he is married, a father and a member of the Association since 1986.

Yendell set about having the space converted into an Art Gallery, and on August 29, 1992 the Mouth and Foot Painting Artists Gallery was formally opened by Lord Selborne. The Prince of Wales' visit marked the tenth anniversary of the gallery's opening.

During his tour Prince Charles met a number of artists, including Robert Trent, 43, who was putting the finishing touches to a watercolor. Mr Trent, from Southampton, paints despite a genetic condition affecting his muscles.

To mark his visit, the future King of England was presented with an original painting of a snow-covered thatched cottage by artist Trevor Wells.

Wells, 45, the leading UK mouth painting artist, became a quadriplegic after he broke his neck in a rugby accident 24 years ago.

He says of the MFPA: "I had no real contact with painting before the accident, but I had to radically reassess my options for the future given my resulting disability. Although painting wasn't something I had done before, it was at least possible to do it from the wheelchair. So what started out as an enjoyable therapeutic activity became a potential career for me when I was introduced to the MFPA. The help and financial support they gave me to develop my art was fantastic and not only brought a new purpose to my life, but has since then provided me with a means of financially supporting myself without being a burden to others."

Of his artistic skills he modestly said, "I was dreadful at school, but the more you practice the better you get. It's a great honor to have Prince Charles have one of my pictures."

The gallery is a showcase for work by 43 member, which sells hundreds of thousands of Christmas cards every year.

The Association is comprised only of artists who have lost or never had the use of their hands due to illness, accident, or birth defect.

The Association safeguards the interests of the painters through marketing of their products; greeting cards, a full color annual art calendar, stationary, gift wrap, and more.

Their designs are created by the artist holding a brush with either the mouth or foot.



Looking good enough to eat, Oranges by mouth painter Grant Sharman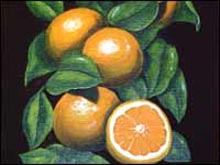 New Zealand artist Grant Sharman grew up wanting to be a pilot. He studied physics and chemistry. To help him relax between studies he painted. Then in 1977, at the age of 15, he suffered a rugby accident that turned him into a tetraplegic. His dreams of becoming a pilot were ended and so he thought was his hobby of painting.

Then in 1980 he put the paintbrush in his mouth. The results were not inspiring. He called his first painting "terrible." He became so frustrated that he scribbled on the side of the picture a missive that "told them where to stick their paintbrush."

His father refused to permit his son to give up.

Grant practiced and perfected, learning the tricks.

"If you were right-handed, for example, you put [the paintbrush] in the right side, because if you put it in the left side, it's that coordination thing. And unless you've got a special mouth guard you don't put it down the middle because you're liable to break some teeth." It took Grant two years to master the technique.

Slowly Grant's paintings reached professional status.

In 1988 Grant became a full member of the Association of Mouth & Foot Painting Artists which he calls the highlight of his painting career.

"What it basically means is that you've made it. Once you've reached a stage where you're contributing good quality paintings that are marketable - they're going to derive an income, you're doing it on a regular basis and you show that you're part of the team - they take you up to associate and then to a full member. And as a full member they'll pay me for the rest of my life."



A mouth painting by Francis Camilleri who has been quadriplegic since 1978 due to a diving accident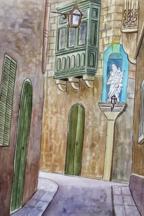 Young talents like the six year old Janka from the Slovak Republic as well as experienced artists who have already established themselves in the international art market are promoted.

The Association acquires the reproduction rights of a given artwork and distributes it internationally through their partner publishers as an art print, a postcard or a calendar.

The artwork created by these people is by no means a front for handouts. The Association excepts only those as "members" with high artistic standards. The personal abilities of each individual artist remains in the foreground, not his or her handicap. In this way, and only in this way can they find a place for themselves within the international art market.

The forty year history of the Association has been filled with exhibitions, and honors including a presentation at the UN Headquarters in Geneva (1981) and at the European Council in Strassburg (1987, 1993, 1996).

The MFPA Gallery is close to the house, gardens and museum of Gilbert White, the famous 18th century naturalist, who wrote A Natural History of Selborne.

Admission to the MFPA Gallery is free.



Broadway To Vegas is supported through advertising and donations. Priority consideration is given to interview suggestions, news, press releases, etc from paid supporters. However, no paid supporters control, alter, edit, or in any way manipulate the content of this site. Your donation is appreciated. We accept PAYPAL. Thank you for your interest. Laura Deni P.O. Box 60538 Las Vegas, NV 89160


THE MUSIC GOES ROUND AND ROUND

ANDREW LLOYD WEBBER'S MASTERPIECE in two words -- It is.

For the first time in China, the music of Andrew Lloyd Webber is presented in concert, live from the Great Hall of the People in Beijing. Recorded in September, 2001, before an audience of 10,000, the CD features the best-known and best-loved songs from Lloyd Webber's acclaimed musicals like The Phantom of the Opera, Cats, Evita, Jesus Christ Superstar, and Sunset Boulevard.

This was a spectacular event starring Elaine Paige and recording sensations Coco Lee and Kris Phillips (Fei Xiang). Performing songs in both English and Mandarin, the world class line-up is joined by a full company of established performers from the UK, USA and Australia. The 60-piece orchestra is led by the renowned Patrick Vacciarello.

Everytime the audience applauds the urge is to stand and also applaud - which can be both embarrassing and if listening while driving a vehicle - dangerous.

The program aired on PBS this month as part of the August pledge drive. Presumably, watching the show inspired many to call and ante up the donations.

The selections, all with lush orchestrations and sound perfectly balanced, include: Jesus Christ Superstar performed by Tony Vincent and company, Don't Cry For Me Argentina sung by Elaine Page, Beautiful Game Overture, Gesthsemane (I Only Want To Say), with Kris Phillips, Take That Look Off Your Face, wonderfully executed by Helen Walsh, The Jellicle Ball, Macavity - The Mystery Cat, Pie Jesu, The Journey, Wishing You Were Somehow Here Again, sung by Liza Crosato, Masquerade, The Perfect Year, As If We Never Said Goodbye, and Friends For Life.

The magnificent CD, which also feature a bonus DVD performance footage from the Beijing concert, will be released by Eagle Rock Records on September 24. Put your order in early.



THE GLASS MENAGERIE

Penny Fuller. Photo By: Laura Deni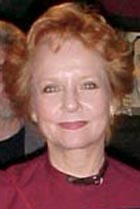 by Tennessee Williams will star Penny Fuller as matriarch Amanda. Joseph Hardy directs a cast that includes Michael Milligan as Tom, Caitlin Muelder as Laura and Daniel Travis as Jim, The Gentleman Caller.

Joe Gardner is in charge of set and lighting, Michael Barger heads up costume, Joel Silberman soundman and Shannon Brice props.

The Charlotte Repertory Theatre's revival will mark the beginning of not only their new season, but also the first full season under the new producing artistic director, Michael Bush. In mounting this show he fulfills a personal fantasy by having Fuller, a North Carolina native, in the cast.

"I used to watch her on The Johnny Carson Show back in the '70s and longed to know and work with her," said Bush. "Happily that dream came true, and I am thrilled that she has agreed also to return to her roots and open our season in this American classic."

Previews begin Sept 7. Opening night is September 12 with performances through September 29 at the Booth Playhouse at the North Carolina Blumenthal Performing Arts Center.

COMMUNICATING DOORS is Alan Ayckbourn's intricate time-traveling comic thriller. A London sex specialist from the future stumbles into a murder plot that sends her, compliments of a unique set of hotel doors, traveling back in time. She and two women who were murdered in 1998 and 1978 race back and forth in time trying to rewrite history and prevent their own violent ends.

Amy Chaffee, Lisa Pelikan and Alan Brooks star in the Barry Philips directed show. Set designs Andrew Deppen. Costumes by Deb Millison.

Communicating Doors is at the Odyssey Theatre Ensemble, Los Angeles through Sept. 29.

Tonight a seminar on the playwright at the Scarborough Theatre he oversees is London launches the publication of his book The Crafty Art of Playmaking. The evening seminar as well as the book are billed as offering "insight into some of the processes that go into writing and directing a play. Where do you start? How does the director cope with the writer, casting and rehearsals? Working with Susie Blake and Barry McCarthy, Alan Ayckbourn shares some of the tricks of the trade."

BLUE by Charles Randolph Wright and directed by Sheldon Epps. Phylicia Rashad stars in the West Coast premiere of the New York hit comedy about a successful black family running a red-hot funeral parlor. In this coming-of-age tale, a young man tries to make sense of his Southern, quirky and eccentric family. Runs nightly except Mondays. Pasadena Playhouse, California. August 30 - October 13.

SELF HELP by Norm Foster is the story of Hal and Cindy Savage, two road-weary dinner theatre actors who reinvent themselves as self-help gurus and, much to their surprise, become the world's most revered relationship experts. Unfortunately, while their careers skyrocket, their marriage goes into a nosedive, and they soon find themselves scrambling to protect their reputations Sexual hi-jinks, mistaken identity, half-baked schemes, and a dead body to boot.The play, intended for mature audiences, is staged at the Flat Rock Playhouse, Flat Rock, North Carolina. August 21-31.

KISS ME KATE rang down the final curtain last night in London closing due to poor ticket sales. The musical opened last November and has been playing to half empty houses since July.

The West End revival won the best musical award at both the London Evening Standard theatre awards and the Critics Circle awards.


WHO'S WHERE


JAYNE MEADOWS

Jayne Meadows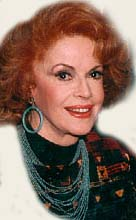 who will be in Las Vegas next week, attending the Comedy Festival, is about to embark on a cross country lecture circuit.

Maybe she'll tell the story about how she is credited with giving Elvis Presley his first hit.

Decades ago Jayne and sister Audrey made several records as The Meadows Sisters for RCA Victor. While under contract to RCA, Jayne suggested making an album of famous college songs and sang the beautiful Wesleyan University anthem, Aurelee for her accompanist, Joe Reisman, who later became president of Columbia Records. When RCA offered Jayne a contract as a solo-artist, she declined out of consideration for her sister, and Joe Reisman played her recording for Elvis Presley. Elvis loved the tune, commissioned new lyrics and had his first major hit, Love Me Tender.

WESLA WHITFIELD performing at Scullers in Boston stunned the audience with her sexy transformation. Not that she didn't always make a fine appearance, but people are referring to her new "glam Marilyn Monroe look." Wesla told the audience that she got tired dying her hair.

Whitfield has been paralyzed since she was shot in the back by kids playing with a gun 25 years ago. ( See Broadway To Vegas column of December 26,1999 ) At the beginning of each show her pianist/arranger Mike Greensill would carry her to a high stool where she would perform. Now she is singing in her wheelchair which critics felt gave her more mobility and more opportunity to address each member of the audience directly. The lady is getting raves both for appearance and performance. Wesla Whitfield with Mike Greensill at the piano, and Sean Smith on bass. If they ever show up in your neck of the woods, make sure you stop by.

SMOKEY ROBINSON opens a three-nighter Friday in Atlantic City at Trump Plaza.

PETER FRAMPTON performs Wednesday at the Allentown Fair in Allentown, Penn. On Friday the show is in Champlain Valley Expo.

JUDY COLLINS performs Thursday in the Sandy City Auditorium in Sandy City, Utah. On Saturday the performance takes place in Durango, Colorado at the Durango Mountain Resort.

JEWEL has a full week. Monday finds her in the spotlight in Boise, Idaho at Sandy Point Beach. On Thursday she stars in Spokane, Washington at the Spokane Opera House. On Friday the singer is in Jacksonville, Oregon at the Britt Festivals at Britt Pavilion. She closes out the week, Saturday, in Portland, Oregon at Arlene Schnitzer Hall.

JIMMY BUFFETT brings the party to Wantagh, New York on Tuesday for a show at Jones Beach Amphitheatre. On Thursday a two nighter begins in Mansfield, Mass at the Tweeter Center.

ALICE RIPLEY currently starring in the New York City production of The Vagina Monologues through September 29, sings at Joe's Pub on August 27.

BERNADETTE PETERS Aug. 30-Sept. 1 at the Morton H. Meyerson Hall in Dallas, Texas.

JAY LENO takes the laughs on the road. He'll be casino hopping this week. On Thursday he is in Mashantucket, Conn at Foxwoods Casino. On Friday he is center stage in Rama, Ontario at Casino Rama and Saturday finds him in Atlantic City at Trump Taj Mahal.

OZZY OSBOURNE in the spotlight Tuesday in George, Washington at The Gorge. On Thursday the show is in Mountain View, California at the Shoreline Amphitheatre and on Saturday he causes a fuss in Devoir, California at the G.H. Blockbuster Pavilion.

ALABAMA entertain Thursday at the New York State Fair in Syracuse. On Friday the guys sing at the Allentown Fair in Allentown, Penn and do it again Saturday in Manchester, Vermont at Riley Summer Music.

GEORGE JONES brings his show to the Choctaw Fair in Tuskahoma, Oklahoma on Friday. On Saturday he sings the songs at the Silver Star Resort and Casino in Philadelphia.

WAYNE NEWTON entertaining August 28 at Turning Stone Casino in Verona, N.Y.

ELVIS COSTELLO finishing up his European tour returns home and on Friday appears on the Today show.

MICHAEL BOLTON center stage Wednesday at the Gold Country Casino in Croville, California. On Friday the show is at the Konocti Amphitheatre in Kelseyville, California. He closes out the week, Saturday, at the Orange County Performing Arts Center in Orange County, California.

GALLAGHER will be smashing watermelons Friday in Colorado Springs at Pikes Peak Center. On Saturday the people in the front rows will be wearing raincoats for his show in Denver, Colorado at the Paramount Theatre.

A CELEBRATION OF THE 40th YEAR OF LAUGHTER AT THE IMPROV is a long title for a 22-city tour which kicked off August 23, winding up Oct. 19 at the Beacon in N.Y. with Jon Stewart, Richard Lewis and Jim Gaffigan among the laugh-makers.

ROBIN WILLIAMS bringing his genius to the MGM-Grand, Las Vegas August 31.

PHYLLIS DILLER guest stars in an upcoming episode of 7th Heaven.


PIFFLE AND PROFUNDITIES


A LOST AND FOUND PETER SCOLARI who has been starring in The Foreigner at the Berkshire Theatre Festival didn't show up a week ago for the Saturday's matinee. With no understudy the show was canceled. Known to never be late - much less miss a performance - Scolari's absence caused great concern and an all points bulletin was put out for the talented performer. Fortunately, they didn't have to go so far as to put his face on a milk carton. Scolari's car had broken down on a wooded Berkshire back road, and he was unable to get a signal on his cell phone. He made it back in time for the evening show.













Next Column: September 1, 2002
Copyright: August 25, 2002. All Rights Reserved. Reviews, Interviews, Commentary, Photographs or Graphics from any Broadway To Vegas (TM) columns may not be published, broadcast, rewritten, utilized as leads, or used in any manner without permission, compensation and/or credit.
Link to Main Page
---
Laura Deni


CLICK HERE FOR COMMENT SECTION