! >
Broadway To Vegas
  
SHOW REVIEWS     CELEBRITY INTERVIEWS     GOSSIP     NEWS 
| | |
| --- | --- |
| | |
Copyright: August 24, 1998
By: Laura Deni
CLICK HERE FOR COMMENT SECTION

FOSSE ON BROADWAY

Fosse: A Celebration in Song and Dance brings to the stage 36 of Broadway's hottest dancers and singers performing Fosse - from Cabaret to Chicago, Sweet Charity, and All That Jazz.


Bob Fosse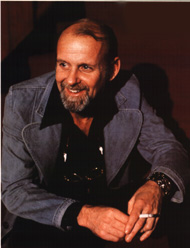 The production is fine tuning in Toronto, pairing 30 numbers to 25. Performances are through Aug. 29 at the Ford Center for the Performing Arts. The Boston premiere takes place September 8. Then it moves to Los Angeles for an Oct. 9 through Dec. 6 engagement.

Fosse created the backward lean/pelvic thrust. Strutting dancers moving in tight steps with a wrist snap movement that gave new dimension to derby hats and white gloves. If you weren't in superb physical shape, don't even bother to audition for Fosse.

A Fosse stage retrospective won't be the first time the man's life was thrust into the spotlight. Personally, he was an obsessive, edgy, womanizing, chain smoker who inhaled four to six packs of unfiltered Camels a day.

The 1979 movie All That Jazz was Fosse's semi-autobiographical Celluloid peek into his diary. Using dazzling song and dance numbers, the movie starred Roy Scheider as Fosse's alter-ego. Fosse threw the equivalent of a cinematic bash for himself complete with early morning pills, antacids, eye drops, and a hideous look at himself.

The movie was electrifying.

In 1955 he cast unknown Gwen Verdon in Damn Yankees. Later, he made her his third wife. When he collapsed in 1987 on a sidewalk in the Washington, D.C. theatre district, dramatically dying within sight of the National Theatre where the cast was dressing for a revival of Fosse's Sweet Charity, it was Verdon who knelt beside him as he died. He was 60.

Now 72, Verdon serves as artistic director for Fosse, which is being directed by Richard Maltby, able assisted by Fosse's last love and protegee, Ann Reinking. Two years ago she choreographed the current hit revival of Chicago. The production is set to open in New York at the Broadhurst Theater.


FROM SINATRA TO SCARLET PIMPERNEL
Frank Sinatra and Ava Gardner. In the television mini series Christine Andreas portrayed Ava Gardner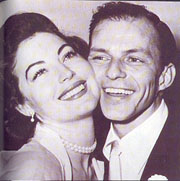 Ava Gardner was the hot blooded woman who was the love - and almost downfall - of Frank Sinatra. There was only one Ava.

It was Christine Andreas who won the coveted role of portraying Ava in the Fox mini-series Mia, Child of Hollywood.



Terrence Mann, Douglas Sills, and Christine Andreas in The Scarlet Pimpernel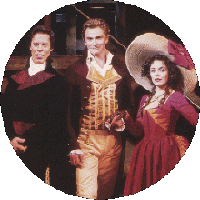 The talented Andreas went from in the sheets with the Sinatra role, to creating the original Marguerite in Broadway's The Scarlet Pimpernel.

In the 1935 film version, the role of Marguerite was portrayed by Merle Oberon.

For most Broadway actors, originating a role on Broadway could be the pinnacle of a career. For Christine it appears to be merely one rung on a ladder leading to various plateaus.



Christine as Marguerite in The Scarlet Pimpernel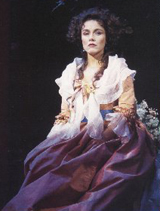 Christine received Tony nominations for her portrayals of Laurie in Oklahoma and as Frankie Frayne in On Your Toes. She began her Broadway career as Eliza Doolittle in the twentieth-anniversary production of My Fair Lady.

Recently Christine released a CD Love Is Good, in which she includes the song Storybook from the composers of The Scarlet Pimpernel, Frank Wildhorn and Nan Knighton.

It's also the song Christine sang at her audition to become Marguerite.

The mother of a "special needs" son, Christine's husband opted to walk out.

While any parent of a special needs child tends to fall back on the Book of Job as a training manual, doing it alone puts Christine in that special category of Supermom.


HORSE'S HEAD


Tina Sinatra, the youngest and most outspoken of Frank's three children has " her way" of handling enemies. Ray Liotta portrays Frank Sinatra in the current HBO movie which the Sinatra family opposed.

When Liotta was on the set working, a delivery boy appeared with a box. Ray opened the present to discover a huge plastic replica of a horse's head with fake blood streaming from its eyes. Accompanying the unusual gift was a nasty note written by Tina.

While guesting on the Conan O'Brien talk show, Liotta said that at first he was scared and called his lawyer. For anybody who cares, it's a felony to send any type of death threat in the U.S. mail. Liotta's attorney got back to him after conferring with Tina Sinatra's representatives.

Ray was told to look inside the horse's neck. He did and discovered the signatures of several people. This is Tina's "hit list." Any time Tina gets mad at somebody she sends them this horse's head. The person she hates is suppose to sign the inside of the horse's neck and send it back to her... so she can save it to be sent to her next victim.

Speaking of the HBO movie, in Las Vegas where the rat pack held court for two decades, the Desert Inn Hotel held a private screening and premiere party on Thursday. Las Vegas isn't the only place to jump on the party bandwagon. Premier parties have been held this past week in Miami, the Hamptons in New York and Los Angeles.

Still in a party mood and not too tuckered out to attend another soiree were Joe Mantegna, Ray Liotta, and his wife, Michelle Grace, who were married in Las Vegas, Don Cheadle, Angus MacFayden and Sonny Slayton who portrayed Dean Martin, Frank Sinatra, Judith Campbell Exner, Sammy Davis, Peter Lawford and Joey Bishop.

Celebrities attending included; Paul Anka, Susan Anton, Frankie Avalon, Freddie Bell, Olga Breeskin, David Cassidy, Angie Dickinson, Ron Eldard, Buddy Greco, Bernie Allen, Sonny King, Rich Little, Julianna Marqulies, Penn and Teller, Dick Smothers, Connie Stevens and Ben Vereen.

Gov. Bob Miller of Nevada dedicated the day as Rat Pack Day.

Anka, who wrote My Way for Sinatra gave the introductions. After the film screening Frankie Randall and his 17-piece orchestra played for the private reception.

Sinatra first performed at the Desert Inn in l951. His last engagement at that hotel was in 1993. Ironically, no portion of the movie was filmed in Nevada.

Mantegna is in Las Vegas filming The Runner with Ron Eldard, John Goodman, and Courtney Cox. No, the movie isn't about the 4-minute mile. The plot line has a sports book runner, played by Eldard, placing bets for an underground bookie, played by Goodman. Problems develop because the runner is a compulsive gambler.


30 YEARS OF NO RESPECT


A milestone in the history of Rodney Dangerfield's comedy club, Dangerfield's, will be reached on September 29, when the New York club celebrates its 30th Anniversary.



RODNEY DANGERFIELD

Dangerfield's was opened by Dangerfield and Tony Bevacqua before Rodney became a star. Rodney and Tony had met when Rodney was playing a club and Tony was a musician in the band. Rodney found a place where he could perform regularly ... his own.

"Even then I got no respect," recalled Rodney. "They said we wouldn't make it. Not the club! - Me! -- No respect, I tell ya."

Rodney is still bellyaching about not getting "no respect." However, his club has helped establish Respectable careers for numerous comedians.

In l986, Rodney taped the first of three television specials at the club, which became perhaps the most successful comedy shows on the HBO network. The title of the first show was Something Very Funny Is Going On Here, and featured three performers who had yet to make their mark. They were Jerry Seinfeld, Roseanne Barr and Sam Kinison. The other shows featured Bob Sagat, Rita Rudner, Louis Anderson and Robert Townsend.

Rodney Dangerfield brings his own act into the MGM-Grand in Las Vegas Aug. 27, performing through September 2.


ROSELLE COMO: HIS "GIRL" AND BEST FRIEND


Roselle Como, married to Perry Como for 65 years, died on Wednesday, August 12, 1998. She was 84.



Laura Deni, Perry and Roselle Como. Photo taken by: Mickey Glass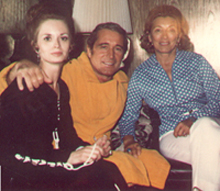 I first met her almost 30 years ago. I liked her from the first second I met her.

Perry and Roselle Beline had been high school sweethearts. She was the first girl he ever took to a dance. She waltzed into his heart and stayed.

The Comos have three children, 12 grandchildren and three great grandchildren. In an era when superstar's children grow up slightly screwed up, the Como children weren't ... thanks to Roselle.

"They respected Perry as their father," Roselle told me. "They stood up when he walked into the room. They just couldn't sit there staring at the television set. When they went to college we didn't allow them to have their own cars," she continued. "They could drive our cars at home, but only with our permission. I watched them closely ... very closely." she stressed.

The Comos took an equally active interest in their grandchildren. They visited the grandchildren's schools, met and conferred with teachers.

Roselle was also a firm believer in the power of prayer. When daughter Terri's first baby, Terrance, was born premature, doctors didn't give him a prayer of a chance to survive. Roselle told me how the doctors placed tiny tubes in his ears and waited for him to die. The medical community wasn't counting on Roselle who emphatically told me, "I prayed that baby alive."

Terrance not only survived, but as a kid was big for his age. When he was joined by baby sister Nicolle, Terrance couldn't pronounce the name and dubbed her "Cole." "I think that is so cute," said Roselle. The name stuck.

After Ronnie was born the Comos weren't able to have any more natural children. They adopted David when he was four years old and Teri, a year later, when she was six months old. Roselle had heart-warming and heart-wrenching stories about adoption and parenthood.

I always thought she should have written about her experiences. Her insight could have inspired others and helped those who already had adopted "older" children. Roselle declined, opting to keep her children out of the spotlight.

Roselle didn't always hit the road with Perry. When she did travel, she never attended opening nights. "I enjoy rehearsals, but I never come to openings. I get too nervous," she confessed. "I get the hives and my blood pressure goes way up. Then I throw up. No, I don't do that just for Perry. I worry for everybody in the show. I wait upstairs until they call me and tell me that everything went well."

When she did venture forth into Perry's dressing room she'd worry about her husband's diet. She'd frequently be caught placing bouillon cubes and a water heating pot in his dressing room, trying to encourage him to drink the broth. He never did.



Oil on canvas Abstract with foliage by Roselle Come, 1982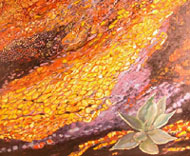 Oil on canvas depicting a fisherman and his wife, by Roselle Como 1979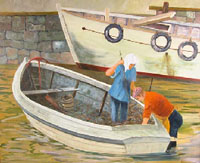 Roselle was, in her own right, an accomplished artist. Her paintings have been exhibited in several galleries including Gallery One in Lake Park, Florida.

She also took an active and vocal interest in her husband's career. When Perry, who has 27 gold records, recorded something that didn't satisfy Roselle, the pressing stopped. "They over-mix so much now-a-days," explained Roselle. "It just wasn't him." The album was remixed. When Roselle was satisfied the pressing continued.

"She's my anchor," Perry said of Roselle. " I wasn't always a success. In the early years there were some rough times when I thought I'd quit the business. Roselle always stood by me, never pressuring me either way.

"People ask me how I could be married so long to the same woman," Perry continued." You have to work at understanding each other. I don't think there is a man alive who has had fewer arguments then my wife and I."

Probably the biggest fight Perry and Roselle ever had was triggered by my big mouth.

Perry was performing in Las Vegas at the International (now Hilton) Hotel. Across the street was the Landmark Hotel where Patti Page was starring. Frankie Laine also appeared at the Landmark. He needed to discuss his contract. I was going to pick him up at airport and take him to the Landmark. When we got to the hotel the person Frankie needed to see was delayed. So, we ordered dinner. While waiting for the food to arrive Frankie put some nickels into a slot machine and hit a small jackpot.

Frankie inquired about Perry. He felt bad that he wasn't in town long enough to see his old friend. Then he told me that it was Perry Como who had made it possible for him to succeed. When he was getting started in the business, the struggling Laine earned money as a marathon dancer. Informed that he had a singing gig, Laine had no funds to get there. Hearing about the problem, Como came to the rescue and "loaned" Laine train fare. Frankie confessed that he never paid back the $27.

Seated at a dinner table, Frankie looked over his contract, while I counted nickels in the plastic bucket. Suddenly, I had what I thought was a brilliant idea. There was enough money in the plastic casino bucket to repay Como.

Laine, who is noted for being frugal, just looked at me.

I persisted. Instead of eating dinner, I suggested we race over to the Hilton. Perry's first show was about to end. Frankie could surprise him and repay the loan with the bucket full of nickels, which he'd won at the hotel where he was about to star. This was a win-win publicity shot.

Hotels always have photographers roaming about. We could get a publicity shot of Frankie giving Perry the money. He'd still make his flight. Laine thought it would be a kick.

Because Perry always took a nap between shows, they needed to know we were coming over. I just wouldn't tell them why.

I paged Perry's manager Mickey Glass. Then I paged him again, and again and again. No answer.

It was too late. I had to get Laine back to the airport. He flew off with both his contract and the Nickels.

Then I headed to the hotel and waited for Perry to finish his second show. Barging into his dressing room I said, "Doesn't anybody in here ever answer the phone? You guys really blew it. It took a lot of effort to get Frankie Laine to agree to pay back the loan, but I convinced him he should and we were coming over here with a bucket full of nickels."

Roselle Como said, "What loan?"

I proceeded to give a blow by blow account of how her wonderful husband had loaned Frankie Laine money. Others in the dressing room began fidgeting and making all kinds of gestures - which I should have realized meant I needed to shut up. Instead, I chortled away.

Roselle Como's eyes got bigger and bigger.

It seems when the "loan" took place Como wasn't doing as well financially as some people might have thought. It was winter. Roselle and Perry even had to stay with her folks and her parents were footing the bills. They had needed money. Roselle wasn't finding Perry's generosity amusing.

By the time I realized I had let the cat out of the bag, it was too late.

"You did what!" Roselle said to Perry, as her voice took on a certain edge. Everyone in the dressing room decided it was time to leave. As the door closed we could hear Roselle's stern voice say - "Perry..."

The marriage survived.

One time a married entertainer and his girlfriend visited Perry in his dressing room after a performance. After the couple left the conversation turned to infidelity.

"I've had a lot of opportunities to have affairs," Perry told me. "I never took advantage of the position I'm in where a lot of women throw themselves at you. Not because I'm a saint, because I'm not. It was because I always knew what I had with Roselle was special. She's special. Nobody could match the importance of what I felt for her.

"There was another reason why I never had affairs," Perry added. "I would never have risked doing anything that might hurt Roselle. I would sooner have died. She is a wonderful woman. Her children and her husband come first. I never want for anything at home. She's my "girl." She's my best friend."

She will be missed.

TONY N TINA'S WEDDING

The popularity of interactive theatre which is changing the face of Off-Broadway, arrives in the form of Tony n Tina's Wedding at the Riviera Hotel, Las Vegas, Aug. 29-30.

This is the "Real McCoy" the hotel emphasized, not one of the many copycat productions popping up around the country.

Speaking of the original, that is playing in it's 10th year in New York, recently becoming the 4th longest running show in Off-Broadway history. In fact, they've moved uptown. Having played 3,627 in Greenwich Village, the wedding is now staged at St. Luke's Church on West 42nd Street, followed by a reception, a block away, at Vinnie Black's Vegas Room in the Edison Hotel.


PRESIDENTIAL MORAL GROUND


While much interest has been shown in President Clinton's morals, and the ground under his moral definition or - daffynition - is considered suspect, the current prez isn't the only one with an active sex life. Historians have written that President Truman and his wife, Bess, had such a passionate sex life that they almost broke the springs in the presidential bed.



President Harry Truman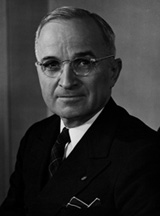 Attention is now given to the Truman morals, but on a more elevated level.

"On Moral Ground: President Harry S. Truman and the Birth of the State of Israel," presented by the Skirball Cultural Center in Los Angeles in association with the Harry S. Truman Library in Independence, Missouri, documents the dramatic events in the Truman White House leading to American recognition of the infant Jewish state in 1948.

Included are original papers and correspondence, photographs, and artifacts on loan from the Truman Library, many on display for the first time. Also part of the installation is a recently filmed interview with George Elsey, a firsthand participant in the Truman Administration debate over Middle East policy.

The exhibition describes the aftermath of the Holocaust and Truman's concern for Jewish refugees in the Displaced Persons camps; the geopolitical situation in Palestine on the brink of implementing the United Nations partition; the debate waged in the United States on Middle East policy; and the public response to Truman's historic act of recognition.

Due to popular demand the Skirball Cultural Center has extended the exhibition through January 3, 1999. It's worth a visit.


THE TRAMWAY END


The American premiere of The Tramway End opened Wednesday at the Chelsea Playhouse, New York. The limited engagement runs through September 6.

Presented by Command Performance Productions and Chelsea Live, The Tramway End stars Ray Yeats, a former Deputy Artistic Director of Ireland's Abbey Theatre.

The play is directed by Jim Jermano, who recently wrote and produced Clear Cut, starring Calista Flockhart and Stephen Fry.

The play was first presented at Dublin's Gate Theatre. The current production marks the American debut of playwright Dermot Bolger, the acclaimed Irish author of the novels Night Shift, The Journey Home, The Woman's Daughter, and Emily's Shoes, as well as five volumes of poetry. His previous play The Lament for Arthur Cleary received the Samuel Beckett Award for best first play in Britain.


SWEET CHARITY


SINGER BONNIE RAITT donated a block of tickets to her Sept. 25 Las Vegas concert to benefit Citizen Alert in its efforts to block nuclear waste from coming to Nevada.The tickets are for the concert at the Hard Rock Cafe and a private reception afterwards. Citizen Alert is opposed to the federal government's proposal to store high-level nuclear waste at Yucca Mountain, 100 miles Northwest of Las Vegas.

THE SMASHING PUMPKINS are on a 13-city charity tour. They raised $109,200 for Boston's AIDS Children Program, donating 100 percent of the take and then wrote a $30,000 check to cover production, fees, and theater rental expenses.


A HONKING OVATION


Our observant North Carolina roving reporter, Trudy Knight-Peek, spotted this item in the Hendersonville Times News, regarding a new type of theater in nowhere-else-but sunny Southern California. It's a drive-in legitimate theater!

Patrons at the Wolfskill Theater watch a play from the comfort of their bucket seats. There is no applause. Instead, the audience shows appreciation by honking their horns.

Joel Bloom, whose slapstick comedy Mayhem at Mayfield Mall, about a mall built on a toxic waste dump, is in the middle of a 12-week run, came up with the concept.

Located in the downtown art warehouse district of Los Angeles, the playhouse is like a drive-in movie, but with only room for about 25 cars. The theater-goers tune in their radios to hear the play, which is broadcast on a low frequency signal.

Patrons can sit in or on their cars. Admission is $40 for four-door cars and $30 for two-door cars. No sport utility vehicles or vans allowed. A concession stand offers hot dogs, popcorn, wine and other beverages.



Broadway To Vegas is supported through advertising and donations. Priority consideration is given to interview suggestions, news, press releases, etc from paid supporters. However, no paid supporters control, alter, edit, or in any way manipulate the content of this site. Your donation is appreciated. We accept PAYPAL. Thank you for your interest.


CURTAIN DOWN


ARTHUR MILLER'S A View From The Bridge closed Saturday, a week earlier than scheduled, after 251 performances.

ON SUNDAY An Evening With Jerry Herman shuttered after 28 performances, hit reviews but poor ticket sales. The show will tour beginning in October.


WHO'S WHERE


LINDA EDER who stars in Jekyll and Hyde leaves the production August 30. She begins a national concert tour October 2, promoting her new CD It's Time before starting work on the Broadway bound musical, Havana.

ELTON JOHN set for a one nighter, September 18 at the Palace of Alburn Hills, right outside Detroit.

THE PALACE is celebrating their 10th anniversary. Celine Dion performs September 22-23. If you don't already have your tickets, don't bother. She's sold out. You might have better luck seeing her in Las Vegas. She's set for a one-nighter, Oct. 16, at the Thomas and Mack Arena.

MESHACH TAYLOR the role of Lumiere in Beauty and the Beast on September 9

ALICE RIPLEY who shared a Tony nomination as a conjoined-twin in Side Show goes it solo, stepping into the role of Fantine in Les Miserables beginning Sept. 8th


THIS AND THAT


RICHARD KIND of Spin City is getting married. He says eight is his lucky number. So, he proposed to Dana on Aug. 8th at 8:08 on West 88th Street in New York. Not this year last Aug. 8th! She finally finished thinking it over and said yes.

Next column August 31, 1998
Copyright August 24, 1998. All rights reserved. Reviews, Interviews, Commentary, Graphics, or Photographs from any Broadway To Vegas (TM) columns may not be published, broadcast, rewritten, utilized as leads, or used in any manner without permission, compensation and/or credit.
---
Link to Main Page
---
Laura Deni




For the snail mail address, please E-mail your request.
CLICK HERE FOR COMMENT SECTION