! >
Broadway To Vegas
  
 SHOW REVIEWS CELEBRITY INTERVIEWS GOSSIP NEWS

| | |
| --- | --- |
| | |
STARS EXPOSE HELL HOUSES WITH BILL MAHER AS SATAN & ANDY RICHTER AS JESUS - - NATIONAL FOLK FESTIVAL - - SLAVA'S SNOWSTORM - - REPUBLICANS SEE BROADWAY SHOWS - - DRACULA: THE MUSICAL RECEIVES STANDOUT REVIEWS>/font> - - THE LEGEND OF ALEX - - TICKET BUYERS GET PRICE BREAK - - BENEFIT FOR GILDA'S CLUB - - DONATE . . . Scroll Down


EXPOSING THOSE POLITICAL/RELIGIOUS MOTIVATED HELL HOUSES BILL MAHER AS SATAN AND ANDY RICHTER AS JESUS
Bill Maher will star as Satan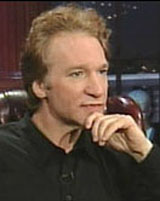 A few years ago "hell houses" started springing up, billed as a "family friendly" alternative to the ever popular Halloween haunted houses.

A Hell House consists of a group of horrific scenes within a type of haunted house. The customer walks through a sequence of tableaus designed to create terror and revulsion. Many are disguised to resemble conventional secular haunted houses. The customer only realizes that they have a religious theme after they have bought their ticket and gone part of the way through the scenes.

Sponsored by those with both political and religious right agendas, how to books are published to guide constructing, promoting and opening your very own establishment where it is graphically explained to people that they will burn in hell if they don't adhere to specific beliefs.

A group of 80 rotating actors will bring to the interactive stage Hollywood Hell House, a production that exposes how the horrors houses are constructed to maximize political and religious propaganda.

The performers include: Bill Maher, Andy Richter, Richard Belzer, Dana Gould, Julia Sweeney, Traci Lords, Patton Oswalt, David Cross, Emo Phillips Sarah Silverman, Mary Lynn Rajskub, Matt Walsh, Justina Machado, Rainn Wilson, Craig Bierko and others.

Opening the run will be Bill Maher as Satan, Andy Richter as Jesus and Sarah Silverman as Abortion Girl.



Craig Bierko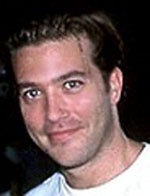 Hollywood Hell House uses real scripts from the Abundant Life Christian Center.

According to a press release; "Hollywood Hell House is not in any way an indictment of religion, Christianity, or the Bible. Its purpose is to demonstrate the absurdity of a literal interpretation of the Bible, specifically the belief in a literal everlasting Hell."

"Want to know what the religious right is up to? Check out this walk-through theater verite production and experience the Christian right's newest conversion tool as written by the Abundant Life Christian Center."

"Every detail of this production of Hollywood Hell House including the script, the staging, the costumes, and music is done according to the instructions of the official "Hell House" kit."

Broadway To Vegas contacted show officials who explained that the producers had simply mailed ordered the how-to kit providing information that they intended to construct such a house in Hollywood.

Presto, the paid for kit arrived.

Prop people scurried to purchase raw hamburger and ketchup. Hold the pickle and lettuce. It takes a lot of ground up dead cow stuff to mold something that can be pawned off as an aborted fetus.

The earliest Hell House appears to have been created by Rev. Jerry Falwell in the late 1970's. The concept was picked up in 1992 by Keenan Roberts. His first Hell House was in Roswell, NM as part of a teenage outreach program and was advertised as a Christian alternative to haunted houses, Hell House portrayed the devastation and destruction that sin causes.

Hell Houses are considered the latet evangelistic technique now used by many hundreds of conservative Christian churches in North America. One intent is to proselytize the unsaved public. Another is to promote certain conservative Christian beliefs

Roberts has become a pastor of the Abundant Life Church in Arvada, CO and sells - at $208.80 each - Hell House Outreachkits. Included is a 263 page manual which covers everything from casting to publicity to instructions on how to make hamburger meat look like a fetus and where to store vats of fake blood.

A few excerpts from the The 1997 Hell House Outreach Manual are: "Pieces of meat placed in a glass bowl to look like pieces of a baby... purchase a meat product that closely resembles pieces of a baby."

"Theatrical Blood. Because a large amount of blood is used ... someone should be responsible for mixing a vat of it each evening..."

And, don't forget the old reliable for constructing icky body remnants - cream cheese mixed with seedless raspberry jam while fake flesh wounds are made with bananas mashed with red dye, and vomit from cream of mushroom soup, suntan lotion and chunks of bread.

Acting instructions are also provided: "Chrissy [the woman having an abortion] starts crying. She is extremely distraught - the medical staff is cold, uncaring, abrupt, and completely insensitive..."

Roberts has received international attention through an appearance on the Phil Donahue Show, and reports in the London Times, MS Magazine, New York Times, and Newsweek Magazine. He told the Denver Post he designed Hell Houses to "show young people that they can go to hell for abortion, adultery, homosexuality, drinking and other things unless they repent and end the behavior."

In his first three years of business, Roberts sold 300 kits and had 20,000 guests. Since then there have been approximately 3,000 Hell Houses across the country.

So, are you ready to enter the realm of Satan and witness the awful agony of burning in hell? You alone will decide if you spend eternity in damnation or feast at the altar of the Lord.

The scariest haunted house in the country with a frightening eight room journey into Hell. Witness a bloody abortion. Be caught in a school shooting. Get front row seats to a gang rape. And then - descend into Hell! Prepare yourself for the afterlife at Hollywood Hell House.

Do you dare look the other way? Hollywood Hell House, a walk-through theatre experience will open on Saturday, August 28 and continue performances every Saturday through an extra-spooky Halloween performance on Sunday, October 31, at the brand new Steve Allen Theater in Hollywood.

Attendees are advised to wear washable/comfortable clothing as fake blood and props may be spewed.


THE 66TH NATIONAL FOLK FESTIVAL
Bangor, Maine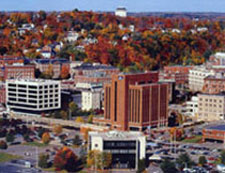 A 66-year old traveling folk fest returns to the Penobscot riverfront in Bangor, Maine on August 27 through 29th.

First presented in 1934, the National Folk Festival is the oldest multi-cultural traditional arts celebration in the nation. Now entering its 66th year, this traveling festival has been held in 27 communities around the country. Musicians and craftspeople from every state in the Union and most U.S. territories have participated in this "moveable feast of deeply traditional folk arts" which is now attracting the largest audiences in its history.

Eleanor Roosevelt was involved in the National's move to Washington, D.C. in 1938, and served as the festival's honorary Chair.

Audiences are treated to blues, rockabilly, gospel, klezmer, jazz, bluegrass, cowboy, polka, tamburitza, old-time, mariachi, western swing, honky-tonk, rhythm and blues, and zydeco music as well as traditional music and dance from Cajun, Native American, Celtic, Middle Eastern, Caribbean, East Asian, Appalachian, Hispanic, African, and Pacific Island.

2004 marks the end of the National's three-year stay in Bangor. This year, they welcome an entirely new lineup of artists the Bangor Waterfront, where festival visitors will experience Irish, Acadian, Tex-Mex, Vietnamese, Eastern European, Appalachian and other cultures.

The festival drew more than 80,000 participants the first year, and 110,000 the second year, numbers that far exceeded planners' expectations. Bangor's population base of 31,000 makes it the smallest city ever to host the festival, but organizers liken it to a case of the little engine that could.


WHO IS?


He may dance and play with the Hollywood elite, but privately he's a frustrated musician. New York born, he attended the High School of Performing Arts as an acting major.

Although an area of his career needs fresh air exposure, the stylish guy put together a quintet of a Las Vegas style cabaret act, performing at Joe's Pub. His mother gave him a rave review.

He's sung We've Got the Beat with the Go Go's and taken a bath in front of the camera.

He wears orthopedic sandals and hangs with Donatella Versace, Eartha Kitt and Cynthia Nixon.

Answer at the bottom.



Broadway To Vegas is supported through advertising and donations. Priority consideration is given to interview suggestions, news, press releases, etc from paid supporters. However, no paid supporters control, alter, edit, or in any way manipulate the content of this site. Your donation is appreciated. We accept PAYPAL. Thank you for your interest.



JAZZ PIANIST BILL CHARLAP has been named Artistic Director for the Jazz in July Festival, beginning in the summer of 2005, announced by the 92nd Street Y in New York City. Dick Hyman, the pianist and arranger who has held the post since the festival's founding in 1985, announced in May that h was stepping down after 20 years. Charlap plans to retain Jazz in July's focus on traditional and mainstream jazz and the festival's commitment to presenting New York's best jazz performers. His preliminary plans include tributes to George Gershwin, Hoagy Carmichael and Nat "King" Cole.


SWEET CHARITY


JOY BEHAR AND ROBERT KLEIN making people laugh at the Tropicana Hotel in Atlantic City Aug. 27 in a benefit for Gilda's Club South Jersey.

ACTORS' FUND BENEFIT SHOW on Tuesday, August 24 the company of Mamma Mia! will be giving a Special Benefit Performance for The Actors' Fund. New York City.


OTHER PEOPLE'S MONEY


REPUBLICANS ON BROADWAY Nearly 14,000 tickets, for special performances of eight Broadway shows, were purchased jointly by the host committee and The New York Times for use by delegates and their guests on Aug. 29, the Sunday before the convention. The shows include; Aida, 42nd Street, The Lion King, The Phantom of the Opera, Beauty and the Beast, Bombay Dreams and Wonderful Town.

REPUBLICAN CONVENTION PART DEUX in an effort to lure people into Broadway shows during the Republican National Convention, which is turning the normally soft Broadway box-office period into uninhabitable terrain, theatre goers can buy one full-price ticket for select shows and get the second for only $20.04.

Participating shows include; After the Fall, Bombay Dreams, Chicago, 42nd Street, The Frogs, Golda's Balcony, Hairspray, Mamma Mia!, Marc Salem's Mind Games on Broadway, Movin' Out, The Phantom of the Opera, The Producers, Rent, Sly Fox and Wonderful Town.

The deal runs from August 30th through September 2nd.


LUMIERES THE WAY


The LumiPre Festival staged in Ottawa, Canda on August 28, an enchanting evening event that brings together professional artists and performers to celebrate the beauty and magic of light and lanterns.

On August 28th, Stanley Park will be lined with enchanting lantern sculptures created by professional artists and a variety of performers – dancers, musicians, stilt walkers and story tellers will add to the magical atmosphere.

Musical bands lead the way along the water's edge, and participants carry handmade paper lanterns that they have created at a LumiPre lantern workshop or purchased at the Festival. Dressed in midsummer eve costume - fairies, pixies, dragons and elves - children proudly carry their own lanterns as their fairy wings bump behind them.

In the water The Rideau River Swanboat Fisher fishes for luminous fish and canoes float by with their own brightly lit lanterns. Fairy dancers weave in and out of trees and a fire demonstrator shoots flames high into the night sky. The lantern labyrinth, made of hundreds of small lanterns, shines enticingly and the wishing tree glows beautifully with the colourful wishes people have attached to its branches.

As the light begins to dim, hundreds of lantern lights flicker and Stanley Park will be under the spell of the enchanting magic of the LumiPre Festival.



DRACULA: THE MUSICAL the last time a production received such venom spewing bad reviews the effort was called Dame of the Vampires. There has obviously been more effort placed in critics crafting well written, colorful, entertaining, attention holding, eviscerating reviews of Dracula: The Musical than was placed in creating the product.

Dracula: The Musical by Frank Wildhorn, Don Black and Christopher Hampton, directed by Des McAnuff.

The production stars the talented Tom Hewitt, Melissa Errico, Kelli O'Hara, Darren Ritchie and Don Stephenson although they may prefer not to have their names sucked into the bloodletting.

Mementos from this doomed to be buried show, including some from cast members, are being sold as collector's items on E-Bay.

Playing at Belasco Theatre in New York City.

SLAVA'S SNOWSTORM is a theatrical experience created by Slava, an internationally acclaimed clown, that melds the unbridled hilarity and unexpected poignancy of the art of clowning with spectacle and awe-inspiring visual images and fantasy. The show culminates in a snowstorm that engulfs the entire audience.

Slava Polunin is acknowledged as one the greatest living clowns of our day. A native of Russia, he was born in the village of Orel, in 1950, and first studied mime and clown in Lenningrad at the age of 17. In 1979 he formed his own clown theatre company, and in the early 1980's founded the Theatre of the Art of Modern Clowning.

Slava first took his theatre, to England in 1988. His three performances at the Hackney Empire were enough to establish his name overnight. Five years later he gathered together the highlights of his repertoire and the resulting show, Snowshow, formerly called Yellow, was hailed as a triumph, winning him a Time Out Award. Following this London success, he toured North America with Cirque du Soleil's production of Alegría, which continues to feature excerpts from Snowshow. He won the Olivier Award for Best Entertainment during a sold-out run at the Old Vic, London in 1997.

Slava's Snowshow has been seen all over the world and now makes its New York debut at the Union Square Theatre Previews begin August 27. Officially opening September 8.

LITTLE SHOP OF HORRORS by Howard Ashman and Alan Menken. Based on the film by Roger Corman. Choreographed by Kathleen Marshal. Directed by Jerry Zaks.

August 24 - October 17 at the Ahmanson Theatre at the Music Center in Los Angeles.

VENUS By Suzan-Lori Parks. Directed by Eve Muson.

Lured by hucksters from her South African home, 20-year old Saartje Baartman embarks on an exhibition tour through London. The exhibition? Herself. With the promise of riches dancing in her eyes, Baartman becomes the "Venus Hottentot," a freak in a circus sideshow. Profound and deeply moving, Pulitzer Prize winner Suzan-Lori Parks' searing look at exploitation is surprisingly funny with the style and wit of a classic vaudeville show.

August 25-September 25 on the Mainstage of the Olney Theatre Center in Olney, MD.

THE LEGEND OF ALEX a comic musical fable for families with book and lyrics by renowned children's author Doug Cooney and original music by David O.

Mark Taper Forum associate artistic director Corey Madden directs a five-week run of this production which was originally commissioned by P.L.A.Y. - the Mark Taper Forum's educational touring theater program.

The Legend of Alex was selected as a winner of the 2003-04 Unpublished Playreading Project by the American Alliance for Theatre and Education. In this latest version, Cooney, Madden and O have revamped the production for a residency run.

Choreography is by Ameenah Kaplan; set and lighting design are by Don Luce.

In The Legend of Alex, a boy and his rock-star hero explore L.A. during one roller coaster ride of an evening, and twelve-year-old Alex learns a thing or two about the nature of celebrity. With infectious music ranging from Broadway-style show tunes to hip-hop, blues, and calypso, The Legend of Alex examines rock and pop culture as well as a young person's identification with rock celebrities, their lifestyles and their music.

Cooney spent several months in Los Angeles schools interviewing kids before honing in on his subject matter. "We found in a survey that becoming a celebrity is one of the top 10 aspirations for kids today, but nobody aspires to be a hero," he said in an interview. "So we put some emphasis on finding the heroic potential inside yourself. Celebrities can be exceedingly ordinary people, except that they live in the spotlight. Not everybody can be a star – but everybody can be a hero. Ultimately, The Legend of Alex is about self-esteem, finding yourself, and being who you are, which is a very solid message to give to kids."

Opening August 27 and continuing through September 26 at The Powerhouse Theatre in Santa Monica, CA.

A SMALL RECEPTION written by Mark O'Donnell the Tony Award-winning librettist of Hairspray. At a sham wedding, a caterer encounters his former lover, tries to poison her and ends up with the discarded bride. August 22 as part of the Musicals in Ministure marathon at the Makor, a program of the 92nd Street Y in NYC.

THE PRODUCERS the biggest Tony Award winner in Broadway history comes to The Bushnell Theatre in Hartford, CN.

Stars Louis Stadlen and Alan Ruck. Performances August 24-September 5 at William H. Mortensen Hall.

I DO, I DO based on the play, The Fourposter, with music by Harvey Schmidt and book and lyrics by Tom Jones. The production stars Diana Canova and Harry Groener with music direction by Steven Smith and Darryl Archibald. I Do! I Do! will perform on as REPRISE! Broadway's Best first Marvelous Musical Monday event of the 2004-05 season. Monday, August 23rd at UCLA's Freud Playhouse, Los Angeles.

MOVIN' OUT welcomed 2003 Tony nominee Desmond Richardson to the role of Tony on August 21. The musical is at the Richard Rodgers Theatre on Broadway.


| | | |
| --- | --- | --- |
| | | |
WHO'S WHERE


DIANA KRALL Grammy winner, Juno winner, singer and pianist celebrates her new CD The Girl in the Other Room performing at Radio City Music Hall in NYC on Tuesday, August 24.

DAVE MATTHEWS BAND perform Monday, August 23 at the Journal Pavilion in Albuquerque, NM. On Tuesday the show is at the Cricket Pavilion in Phoenix, AZ. Thursday the show is at the Coors Amphitheatre in Chula Vista, CA. Saturday they begin a two night stand at the Home Depot Center in Carson, CA.

THE KREMLINAIRES on Thursday, August 26, bring their swing jazz and zany antics to the Towersey Folk Festival in the UK. They claim that "talks between Communist leaders and Mrs Casey's Music have lead to major concessions for Traditional Folk Workers in future Soviet Republic of Great Britain, including compulsory Morris Dancing in all schools and workplaces, and formation of a thousand-strong National Folk Orchestra to be based in Gateshead."

BEACH BOYS on stage Sunday, August 22 at Wolf Trap Filene Center in Vienna, VA. On Friday the surf sounds will come from the Westbury Music Fair in Westbury, NY.

REBA McENTIRE on stage Saturday, August 28, at the New York State Fair in Syracuse, NY.

PAULA POUNDSTONE on stage Friday, August 27 through Sunday August 29 at The Improv in Houston, Texas.

TONY BENNETT headlines the Greek Theatre in Los Angeles on Wednesday, August 25. Saturday finds him at the Ravinia Festival in Highland Park, IL.

BIG BAD VOODOO DADDY perform in Central Park in Schenectady, NY on Thursday, August 26. On Saturday they'll bring their infectious sound to the Westhampton Beach Performing Arts Center in Westhampton Beach, NY.

HUEY LEWIS AND THE NEWS have a three night engagement Friday, August 27-Sunday, August 29 at Caesars Atlantic City.

JERRY SEINFELD brings his stands up to the Queen Elizabeth Theatre in Vancouver, BC August 27-28.

BURT BACHARACH performs August 27-28 as part of the Super Pops series, will serenade you with favorite songs from his enormous repertoire of classic hits. San Diego, CA.

JASON GRAAE In his new show, Coup de Graae!, Graee and musical director Alex Rybeck will perform am eclectic mix of standards, show tunes, pop songs and clever adaptations. The Plush Roon in San Francisco August 24-Sept 3.

CHRIS ISAAK opens a two nighter August 25 at The Vault in Long Beach, CA. On Friday he's on stage at the Celebrity Theatre in Phoenix and on Saturday he brings the act to Las Vegas at the House of Blues.

LYNYRD SKYNYRD in a sold out gig Saturday, August 28 at the Cape Cod Melody Tent in Hyannis, Mass.


PIFFLE AND PROFUNDITIES


WHO IS designer and Oxygen channel television host Isaac Mizrahi.
















Next Column: August 29, 2004
Copyright: August 22, 2004. All Rights Reserved. Reviews, Interviews, Commentary, Photographs or Graphics from any Broadway To Vegas (TM) columns may not be published, broadcast, rewritten, utilized as leads, or used in any manner without permission, compensation and/or credit.
Link to Main Page
---
Laura Deni


CLICK HERE FOR COMMENT SECTION