! >
Broadway To Vegas
 
 SHOW REVIEWS     CELEBRITY INTERVIEWS     GOSSIP     NEWS 
| | |
| --- | --- |
| | |
Copyright: August 22, 1999
By: Laura Deni
CLICK HERE FOR COMMENT SECTION

SINATRA VS CASSIDY: ROUND ONE

Former teen-age heartthrob David Cassidy, who has newly minted himself as a performer appealing to a wide cross section of the population, hasn't gained a fan club member with Tina Sinatra, the youngest sired by Frank.


THE RAT PACK AT THE SANDS HOTEL, LAS VEGAS. PETER LAWFORD, SINATRA, DEAN MARTIN, SAMMY DAVIS, JR., and JOEY BISHOP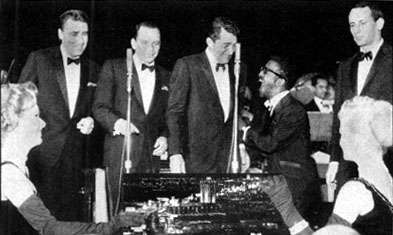 Cassidy co-produces the Las Vegas Desert Inn Hotel show The Rat Pack Is Back a musical production which relives the days when The Rat Pack held court in Vegas.

Tina caught the show and now Cassidy is catching her wrath.

She's summoned her legal eagles to send notice to Cassidy and the Desert Inn to "cease and desist." Sinatra insists that the show violates copyrights which are under the control of the Sinatra estate.

The show is billed as a "tribute" to the legendary members of the Rat Pack; Sinatra, Dean Martin, Sammy Davis, Jr., Joey Bishop, and Peter Lawford. There have even been performances where Cassidy jumped on stage and joined in as Bobby Darin.

The Las Vegas resident, who recently completed a successful turn starring in EFX at the MGM-Grand, isn't amused or intimidated by the Sinatra threat.

The performer shot back that Sinatra and her legal team obviously haven't seen other impersonation shows such as Legends In Concert, Superstars, or La Cage Au Follies. Cassidy charged that the Sinatra group "don't know what the law is." He emphasized that "our attorney wrote the law."

For a related article on Nevada's unique law covering impersonations and celebrity tributes see the Broadway To Vegas column of September 21, 1998

Cassidy has no intention of dropping the curtain. It's not known if Tina Sinatra has dropped her horse's head into Cassidy's mailbox. The spirited lady has a long standing habit of shipping a plastic horse's head to people who are on her "enemy list." See related article in Broadway To Vegas column of August 24, 1998.


AT LEAST THEY WEREN'T LAWYERS
BRAD PITT clucked in a chicken suit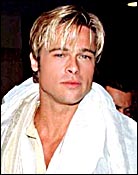 You're not in your dream job. You're mad that you weren't born with a silver spoon in your mouth - even a tarnished one. Lighten up. Some of the most famous - and richest - stars in the business once held down jobs that aren't high on the ego meter.

BRAD PITT wore a giant chicken costume, made clucking sounds, trying to lure customers into an El Pollo fast food restaurant. DENNIS QUAID was a clown at Astro World. Also suited up was best selling author DAVID SEDARIS. He was a green suited elf who helped Santa at Macy's in New York City.




DYLAN MC DERMOTT did junk yard duty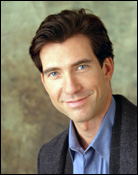 LARRY WILCOX, former co-star of CHiPS was a ditch digger. DYLAND MC DERMOTT worked in a junkyard during the February snow. GUY RITCHIE dug sewers for hotels on the Greek Island of Ios.

Everybody may love Raymond, but RAY ROMANO wasn't in love with his job as a graveyard shift gas station attendant. DUSTIN HOFFMAN was a janitor. So was JIM CARREY, who worked the graveyard shift as a janitor at a wheel factor.

TOM HANKS did time as a bellboy at the Oakland, California airport Hilton Hotel. CHEECH MARIN washed dishes at Newberry's Cafeteria, which was a five and dime store in Granada Hills. NOAH WYLE was a busboy at Hollywood's Bel Age Hotel.



BEVERLY SILLS Bawdy House Canary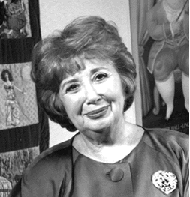 RENE RUSSO sold popcorn and hot dogs at a movie theater. PAULA COLE, who is a nice piece of pastry herself, was a strudel shop waitress. BRIAN DENNEHY worked as a bartender at A Crock of Gold in New York City and drove a meat truck at 4:00 a.m. DAVID CONRAD was a baker and a bike messenger.

LAURA LEIGHTON was a waitress in Los Angeles and SAM SHEPHARD worked as a waiter in New York's Greenwich Village. MONICA POTTER, who was ROBIN WILLIAM'S co-star in Patch Adams, was a Burger King fry cook.

A girl's gotta do what a girl's gotta do. So, opera singer Beverly "Bubbles" Sills got her start in a house of ill repute.The nightclub/whore house chanteuse was perched on top of a piano where she chirped ditties to entertain the waiting customers. She made more in tips that she did from her other job - singing at the New York City Opera.

Sometimes casing those types of establishments was MIKE FARRELL. He worked as a private eye. Although he's never played Dracula, famed actor/director CHARLES NELSON REILLY sold his blood to make ends meet.


THE SCARLET PIMPERNEL RETURNS

It's a Broadway production that has received more ink commenting upon the herculean efforts made to keep the production running, than for the production itself. The Scarlet Pimpernel, which played its final performance last May 30 at the Minskoff Theater, returns to Broadway on September 10 at the Neil Simon Theatre.

Now in its third incarnation the revamped, revised and recast production has been buffing out any rough edges on a limited tour in Dallas, Houston and Atlanta where the critics bestowed rave reviews.



CAROLEE CARMELLO

The new production stars Ron Bohmer as Percy, Marc Kudisch as Chauvelin and Carolee Carmello as Marguerite. Ironically, Carmello played Marquerite in the musical's early readings and developmental workshops. However, in the fall of 1997, as the show was headed towards Broadway, Carmello decided to head to Toronto to star in the acclaimed but ill-fated Hal Prince musical Parade.

For Carmello, returning to Broadway becomes a family affair. Her husband, three-time Tony nominee Gregg Edelman, will be joining the cast of the long-running musical Les Miserables.

The Scarlet Pimpernel, a tale of romance, intrigue and swashbuckling adventure, is directed and choreographed by Robert Longbottom, with book and lyrics by Nan Knighton, and music by Frank Wildhorn.



Broadway To Vegas is supported through advertising and donations. Priority consideration is given to interview suggestions, news, press releases, etc from paid supporters. However, no paid supporters control, alter, edit, or in any way manipulate the content of this site. Your donation is appreciated. We accept PAYPAL. Thank you for your interest. Laura Deni P.O. Box 60538 Las Vegas, NV 89160


ROCK AND ROLL RUNZA NIGHT

Now that Planet Hollywood has filed for Chapter 11 bankruptcy, celebrities are on the look out for new hot shot eateries where they can park their excess memorabilia and perhaps entertain while people chew.

Last Friday night Three Dog Night performed at the Rock And Runza street festival in Lincoln, Nebraska. For the truly deprived, a Runza is one of the finest types of food to ever cross one's lips. It's an ethnic concoction of raised sweet dough, meat, cabbage, and super secret ingredients.

And, in case you've been off the planet altogether for an extended period of time, Three Dog Night, is the six man rock ensemble that recorded twelve consecutive Gold Albums between 1968 and 1974.


THREE DOG NIGHT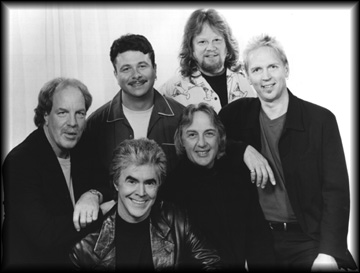 It was in Lincoln that the Runza makers first rolled out their yeast dough. We sent our mid-west correspondent Michael Ashleman to check out the 50th anniversary Rock And Runza celebration and give a listen to Three Dog Night.

"The place has a lot of rock and roll memorabilia, but not as much as Planet Hollywood or the Hard Rock," Ashleman observed about the flagship eatery called Rock & Roll Runza. "It's a 50's motif and the waitresses are on roller skates. It was the Runza Corporation's 50th anniversary, tagged The Rocking Runza Block Party. It was an outdoor concert. Two blocks were shut down for the celebration. Three bands performed and Three Dog Night headlined.

"People paid $8.00 to get in. You could buy Runzas, and the other items the restaurant sells. I'd estimate about 3,000 people were there - aged from 2 to 60. The 40 year olds who grew up with their music began singing along, dancing and swaying first. Then the 20 year olds joined in. Pretty soon everyone was dancing and swaying. Everybody enjoyed their music.

"From five blocks away to close up Three Dog Night sounds good. They are true to their records. Some groups you hear live don't sound anything like their CDs. This group is as good as they were when they were charting the hits," Ashleman reported.

"Their live renditions are longer than the radio versions. Eli's Coming lasted nine-and-a-half minutes," Ashleman related. "The audience loved it. They lit matches, cigarette lighters and waved them in the air.The group started with their earliest hits and proceeded. One Is The Loneliest Number was their fifth selection - only they weren't lonely. Everyone was singing along. After about three encores they closed with Jeremiah Was A Bull Frog

The current edition of Three Dog Night includes four original members: vocalists Danny Hutton snd Cory Wells, keyboard player Jimmy Greenspoon and guitarist Michael Allsup. Bassist Paul Kingery and drummer Patrick Bautz round out the group.

Three Dog Night performs September 3 at the Stardust Hotel, Las Vegas. We don't know if they are bringing Runzas with them.


NEVADA BROTHEL HONORS JESSE VENTURA
JESSE VENTURA receives honor for being a good customer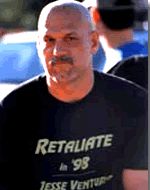 The Moonlight Bunny Ranch, a legal Nevada brothel, has dedicated a bedroom suite in honor of Gov. Jesse Ventura.

The wrestler turned Minnesota Numero Uno has admitted that eons ago, as a Navy SEAL, he was a good customer.

The "Jesse (The Body) Ventura Suite" will be decorated with Navy SEAL regalia, professional wrestling memorabilia and other artifacts pertinent to Jesse's career. We're not too sure how the U.S. Navy feels about this, but radio stations that service SEAL bases in California and Florida are encouraging listeners to contribute decorations for the Jesse Brothel Suite. Contributors will receive passes to the brothel.

Ventura is going to be sent a lifetime pass to the 45-year-old brothel. No comment from Mrs. Ventura.


SWEET CHARITY


ANDRE AGASSI gearing up for his annual Grand Slam For Children Sept. 25, MGM-Grand Hotel. Tickets range from $30.00 for a seat in the nose bleed section to forking over $30,000 for a table on the main floor. A silent auction is followed by stellar entertainment; Elton John, Gloria Estefan, LeAnn Rimes and Luther Vandross. David Foster produces.



JEKYLL & HYDE: THE MUSICAL based on the classic story by Robert Louis Stevenson. The San Francisco premiere continues through Aug. 29 at the Orpheum Theatre.

A CHORUS LINE Benefit performance for the Peabody House. Staged at Theatre Memphis, Tenn. Aug. 29.

KAT AND THE KINGS musical by David Kramer and Taliep Petersen, set in 1957 South Africa, chronicling the rise of a rock and roll singing group. Cort Theater, NYC.

JAR THE FLOOR by Cheryl L. West is about four generations of African-American women who come together for their matriarch's 90th birthday. Irma P. Hall, Regina Taylor, Lynne Thigpen, Welker White, and Linda Powell star. We've enjoyed watching Powell develop into quite an accomplished actress. She looks like her mother and has her father's tenacity - her father being Gen. Colin Powell. We've watched the actress Powell in several productions staged by the Willow Cabin Theater and enjoyed them all. Jar The Floor is at the Second Stage Theater, NYC.

FANNY HILL musical comedy based on John Cleland's 1750 novel about a young woman who unknowingly joins the world's oldest profession. Performances through Aug 29 at Goodspeed-at-Chester, Chester, Conn.

NO, NO, NANNETTE The 1920's tap-dance musical by Otto Harbach and Vincent Youmans about a proper young lady on a wild Atlantic City weekend. Show runs through Oct. 2, Goodspeed Opera House, East Haddam, Conn.

FIT TO PRINT Eight short plays, commissioned by Bay Street Theatre, about the news media. Bay Street Theater, Sag Harbor, NY through August 29.

BURLESQUE IS BACK musical comedy revue at the Airport Playhouse Bohemia, N.Y. through Sept. 1.

MAME Jerry Herman's delightful musical through Aug. 29 at BroadHollow Players, Bethpage, NY.

ANTIGONE this modern-dress version follows the Greek legend closely. It was written in France just after the Second World War and comes from a Paris that had suffered under the heel of Nazi tyranny. The parallels to modern times and exciting and provocative. Through Oct. 9 at the Horse Cave Theatre, Horse Cave, KY.

AIN'T LIFE GRAND a new musical review about grandfolks and the grandkids they love to spoil. At the Cumberland County Playhouse, Crossville, TN. through October 5.


WHO'S WHERE

LORNA LUFT starring in Songs My Mother Taught Me, a musical tribute to Judy Garland, Sam's Town River Palace Arena, Robinsonville, Miss.

FAITH PRINCE and KAREN AKERS two marvelously talented individuals, have been hitting the cabaret scene this month. Faith performed Broadway songs in her smash act at the Bay Street Theatre, Sag Harbor, NY and Karen was earning kudos at the John Drew Theater of Guild Hall, East Hampton, N.Y.

MARGARET CHO starring in I'm The One That I Want in which she relates her own experiences as the first Asian-American to star in her own sitcom. Through September 4 at Westbeth. NYC.

MOODY BLUES continue their summer concert tour at the Sioux City Auditorium, Iowa August 28

'N SYNC FEATURING JORDAN KNIGHT star at the Lakewood Amphitheatre, Atlanta, GA August 26-27.

LEE GREENWOOD performs Aug. 27-28 at the Frederick Brown Jr. Amphitheatre, Peachtree, GA.

HAL LINDEN, JASMINE GUY AND CHARLOTTE D'AMBOISE step into the starring roles in the Las Vegas production of Chicago at Mandalay Bay Resort. The Tony Award winning Linden will portray lawyer Billy Flynn. Guy is Velma Kelly and d'Amboise becomes Roxie Hart.

VONDA SHEPARD Harrah's Lake Tahoe August 27-29.

LINDA RONDSTADT AND EMMY LOU HARRIS at the Silver Lady Casino, Reno August 27-28.

JOHNNY MATHIS at the Saratoga Performing Arts Center in NY on August 26.

BONNIE RAITT, JACKSON BROWNE, BRUCE HORNSBY and SHAWN at the above mentioned Saratoga Performing Arts Center the following night, August 27.

BOSTON SYMPHONY ORCHESTRA, ANDRE PREVIN CONDUCTOR at Tanglewood, Koussevitzky Music Shed, Lenox, Mass. Janice Watson, soprano; Theodoro Hanslowe, mezzo-soprano; Anthony Dean Griffey, tenor; Tanglewood Festival Chorus and American Boychoir. August 27.


THIS AND THAT

ANNIE GET YOUR GUN hits performance number 200 on Wednesday, August 25. The fabulous production which stars Bernadette Peters and Tom Wopat is at the Marquis Theater, NYC. This week also marks what would have been the 139th birthday of Annie Oakley, the female gunslinger who inspired Irving Berlin to write the musical about her.

FOLIES BERGERE the world famous production show at the Tropicana Hotel, Las Vegas celebrates it's 25,000 show - that's a lot of high kicks - on August 27.

GOOD LUCK TO GEENA DAVIS who knows her way around a bow and arrow. The talented actress is a finalist for a spot on the U.S. Olympic archery team. Geena competed against 299 women last month in Ohio advancing to the final cut. That is taking place Aug. 22-24 in Bloomfield, N.J. The Themla and Louise star is one of the top 32 archers. The American Olympic Archery Team will consist of three plus an alternate.

JASON EDWARDS who has been in every Dawson's Creek episode - usually in a cafeteria scene - was invited back to his high school alma mater to speak to the incoming student body. Our roving North Carolina reporter, Trudy Knight, informs us that Edwards, 22, is a junior majoring in film production at UNC-Wilmington, uses the money he earns from Dawson's Creek to put himself through college. Knight added that the high school principle, Dr. Hampton Casebolt, invites a special guest to address the opening invocation and felt Edwards was a good role model.


Mention BROADWAY TO VEGAS for Special Consideration
Call (800) 942-9027









Next Column: August 29, 1999
Copyright: August 22, 1999. All Rights Reserved. Reviews, Interviews, Commentary, Photographs or graphics from any Broadway To Vegas (TM) columns may not be published, reprinted, broadcast, rewritten, utilized as leads, or used in any manner without permission, compensation and/or credit.
Link to Main Page
---
Laura Deni




For the snail mail address, please E-mail your request.
CLICK HERE FOR COMMENT SECTION