! >
Broadway To Vegas
  
 SHOW REVIEWS CELEBRITY INTERVIEWS GOSSIP NEWS

| | |
| --- | --- |
| | |
CHRISTIE'S TO AUCTION OFF STAR TREK MEMORBILIA - - KIDS WEEK IN LONDON - - MOTHER COURAGE AND HER CHILDREN - - THE BAD BOYS OF OPERA - - KENTUCKY SHAKESPEARE FESTIVAL RAFFLES OFF JEEP - - BATAVIA - - CHARLIE PARKER JAZZ FESTIVAL - - AN EVENING OF FRENCH THEATRE - - DONATE . . . Scroll Down


STAR TREK CONVENTION TURNS THEATRICAL - CHRISTIE'S TO AUCTION OFF MEMORABILIA


The 40th annual Star Trek convention which concludes this evening at the Hilton Hotel in Las Vegas had a decidedly theatrical flare - which seems redundant. Trekkies identify with Star Trek. Telling them to get a life, - as William Shatner once did - falls on deaf, pointed ears. Being a Trekkie is their life - and they are proud of it Rabid and loyal, many are more comfortable in a costume than they are in their own skin.

That translates into big business.

Over 20,000 attendees ponied up $142 for admission only to $679 for an event package which includes preferred seating, admission to two parties, celebrity autographs, lanyard and a souvenir coin.

Creation Entertainment, which controls the show, sets the autograph prices. The customary sticker shock range from $20 to $160 for Scot Bakula who was attending his first Star Trek convention. Celebs in attendance gave speeches, answered questions and divulged anecdotes.



Mariette Hartley - William Shatner was too short for her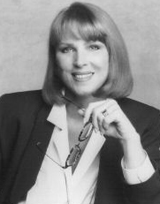 Mariette Hartley said that notorious flirt William Shatner's advances were spurred because "He was too short for me, anyway."

Nichelle Nichols, who was Lt. Uhura on the original Star Trek took part in the first interracial kiss on TV, with Shatner.

She admitted that she came close to being an actor who did a one shot appearance - ala Joan Collins who was in one episode of the original series. Nicholas was ready to walk, thinking that science-fiction wasn't important. It wasn't her agent that talked her into staying. Rather, the late Dr. Martin Luther King insisted she stay on board because her role showed that African-Americans would also live long and prosper.

The tony auction house Christie's sent Cathy Elkies, director of special collections, to the Vegas convention. She announced that Christie's will stage a three day auction of "40 Years of Star Trek - The Collection" October 5-7. A 500-page catalogue of the items, with a limited run of 10,000, will be available this week at a price of $90.



Making his first appearance at a Star Trek convention Scott Bakula's autograph got top dollar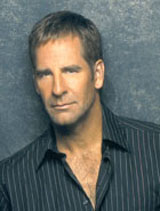 Written by Michael and Denise Okuda, who are also the authors of the Star Trek Encyclopedia, the splashy two volumes feature 4,000 items - from a costumer's clipboard to a model of the starship Enterprise - and is estimated to sell for as much as $35 000.

"People are flipping out over the catalogue," said Elkies. "It's an amazing visual journey, really more of a reference bible chronicling 40 years of Star Trek." Most of the items on auction in October will be models and miniatures, costumes and props. Prices start as low as $100, but that price range may be only a dream.

Captain Picard's Dixon Hill costume 1987-1994, which is a full length beige trench coat with silk patterned tie - purchased for Patrick Stewart as Captain Picard playing Dixon Hill, - is estimated to fetch $1,000-$1,500. In the same price range is a lot of eight plastic cases and one bag containing approximately 220 pairs of earrings.

Four costumes made for Armin Shimmerman as Quark have an estimate of $400-600.

A mockup of the forward section of an Enterprise NX-01 shuttlepod - 113x94x68 inches - with both exterior and interior detail has a guess of being gaveled down for $4,000-6,000. A visual effects long-body grey starship model 34x14 inches - featured as a Dominion ship in Star Trek: Deep Space Nine has a going, going, gone estimate of $3,000-5,000.

Elkies emphasized the gavel down price can be difficult to gauge when your bidders are devoted fans. "We don't factor in that emotional fury generated around this kind of material."

Given the intense interest in the sale, Christie's has instituted a lottery for admission to the auction. The application deadline is September 15.

While Trekkers may have been dreaming of own a piece of their fantasy, they spent their Las Vegas time watching stage presentations.

House Calls starring Robert Picardo and Ethan Phillips was presented Friday. The theatrical production takes places "awhile after Voyager came home, and Neelix, living with his fellow Talaxians on an asteroid in the Delta Quadrant, contacts the Doctor for some much needed aid. As they catch up on old times, serious antics ensue, and our favorite doctor and chef break the fourth wall with a series of slap happy hijinks!"

A "fascinating" journey thru Leonard Nimoy's experiences in photography was presented Saturday. His work ranges from still life to landscape to self portraiture and human figure. From the spiritual to the everyday. ( See Broadway To Vegas column of July 6, 2003.)

Leonard lead the crowd thru the process of his self-discovery in the photos he has produced over the span of a lifetime. Now in permanent collections in museums from coast to coast, his images reveal the man behind the makeup.

Also on Saturday actors Gary Jones who toured with the famed Second city comedy theatre and even did improvising at the home of Microsoft's Bill Gates, and Richard Side who won the first ever Just For Laughs world improv tournament in Montreal, took to the stage as Captain James T. Kirk and Mr. Spock. In this 40-minute show, Gary and Richard create, with the help of the audience, an impromptu episode of the beloved original Star Trek television show. Audience suggestions rang from "the name of the planet," the "special power of the planet's evil queen," to the "true nature of the relationship between Kirk and Spock."

As they paid homage to Star Trek on it's 40th anniversary, some of their pointed barbs also skewered every other sci-fi action adventure show.


KIDS WEEK IN LONDON
A week when kids go free to top London shows. Now in its ninth year, Kids Week in the West End which began on August 18 and runs through September 1, aims to introduce a new generation to the magic of theatre. Run by the Society of London Theatre and organized by the Development Department, Kids Week is the longest running theatre promotion that the West End has ever done. Kids Week has a tiny budget, with no headline sponsor. What makes this possible is total dedication by the three person committee and overwhelming support of the industry. The producers cover the cost of free tickets and incur costs for all the activities.

This year in addition to free shows, there are over 50 workshops.

A sampling of the workshops include:

Aka design workshop in which participants will find out how West End theatre posters, leaflets and adverts are designed for world famous shows, at AKA, one of London's leading theatrical marketing and design agencies. AKA's clients include Dirty Dancing, Billy Elliot and Footloose.

All Access The Old Vic. Grab a unique backstage view of the set, plus the chance to take part in a Q & A session with a cast member.

English National Ballet Ballet is opening its doors for the chance to participate in ballet workshops, see costumes worn by real dancers and go behind the scenes at one of Britain's leading classical ballet companies.

New Wimbledon, The Broadway. Budding performers can join West End professionals at these fun workshops to learn the songs and dance-steps from some of London's top shows. Held in the Theatre Museum's professional studio space, children can get a real feel for the bright lights of performing in musical theatre. Participants should wear loose, comfortable clothing. An initiative of The Society of London Theatre.

Mini Kids West End Theatre Museum, Covent Garden. A two-hour long experience that includes a backstage tour, games and the chance to meet a member of the Les Miserables cast.

Following the matinee, you can view the fascinating stage re-set and take part in a Q&A session with a Phantom of the Opera company/crew member.



Broadway To Vegas is supported through advertising and donations. Priority consideration is given to interview suggestions, news, press releases, etc from paid supporters. However, no paid supporters control, alter, edit, or in any way manipulate the content of this site. Your donation is appreciated. We accept PAYPAL. Thank you for your interest.


FESTIVAL TIME


14th ANNUAL CHARLIE PARKER JAZZ FESTIVAL will offer an extraordinary line-up consisting of Chico Hamilton, George Coleman, Greg Osby, JoAnne Brackeen, Ray Mantilla and David Sanchez.

Presented by New York City's City Parks Foundation the festival will also include special celebrations for Chico Hamilton's 85th birthday. The two days of free concerts take place in neighborhoods where Parker himself lived and worked.

The influence and inspiration that Charlie Parker bestowed upon his fellow musicians and listeners was so profound that its effects are still being felt strongly today. His rhythmic and harmonic inventions, partly responsible for the creation of bebop, can be heard coming from the instruments of musicians around the world.

At Marcus Garvey Park on August 26 with Chico Hamilton, George Coleman, Sonny Fortune Quartet and Greg Osby and at Tompkins Square Park on Sunday, August 27 featuring Chico Hamilton, Ray Mantilla, Joanne Brackeen and David Sanchez.

THE CORN PALACE FESTIVAL takes place August 23-27 in Mitchell, South Dakota. LeAnn Rimes will perform on Wednesday, August 23. On Thursday Michael Londra, the lead voice of Riverdance On Broadway, will perform for a delightful evening featuring some of the world's finest Irish musicians and dancers.

Loverboy and Eddie Money will join forces Friday to rock the Corn Palace. Loverboy's red leather pants, bandannas, and big rock sound define the band's trademark image and high-energy live show.The Corn Palace Festival brings one of the most powerful and distinctive voices in country music history to the Corn Palace when country superstar. Trace Adkins perform on Saturday, August 26. Trace Adkins just recently kicked off his Honky Tonk Badonkadonk Tour, which was inspired by his current single by the same name. Raven-Symoné with Special Guest Lil' J will take to the stage on Sunday, August 27. For some, Raven-Symoné will always be precocious three-year-old Olivia Kendall, who captivated viewers' hearts on The Cosby Show. For others, she is high school teen Raven Baxter, engaged in various comedic yet life-teaching situations on the Disney Channel's That's So Raven series. But with the release of her Hollywood Records solo debut, This Is My Time, Raven-Symoné reclaims the musical persona of her creative muse.


SPREADING THE WORD


AN EVENING OF FRENCH THEATRE

Francine Clark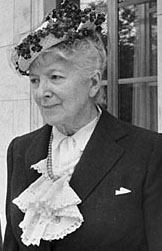 Join a celebration of Francine Clark's stage career at the famed Comédie Française when actors Roger Rees and Lisa Harrow present staged readings of scenes from plays performed by Francine. The readings are performed in English.

Francine Clary was an actress at the prestigious Comédie-Française. Appearing in forty plays, the young Francine was an accomplished actress who specialized in comedic roles. She married, Robert Sterling Clark, heir to the Singer sewing machine fortune (his grandfather was Issac Singer's partner, Edward Clark), in Paris in 1919. The couple moved to Williamstown, Massachusetts where they established the Sterling and Francine Clark Art Institute in 1955, beneath whose front steps both are buried.

The Clark pays tribute to her theatrical past with a special evening celebrating her accomplishment and the French theatre tradition.

The readings, including works by Molière and Mirbeau, will be directed by noted French director Lucie Tiberghien. Clark Assistant Curator of Education Danielle Steinmann and Associate Director of the Research and Academic Program Mark Ledbury will provide historic context of the Comédie-Française and the roles played by Francine. A reception will follow the performance.

Monday, August 21, at the Sterling and Francine Clark Art Institute as part of the Williamstown Theatre Festival in Williamstown, MA.


OTHER PEOPLE'S MONEY


KENTUCKY SHAKESPEARE FESTIVAL is selling a $50.00 raffle ticket for a chance on a 2006 Jeep Liberty (sponsored by Bales Auto Mart) or a $20,000.00 cash prize. Only 1500 tickets have been printed. All proceeds benefit Kentucky Shakespeare Festival.

The drawing will be held on September 16, 2006, during our 2006 British Pub Night at the Mellwood Arts & Entertainment Center. You need not be present to win. The prize must be claimed by December 30, 2006.

All taxes and other expenses associated with the acceptance and/or use of the prize are the sole responsibility of the winner.



MOTHER COURAGE AND HER CHILDREN

Meryl Streep in Mother Courage. Photo by: Michal Daniel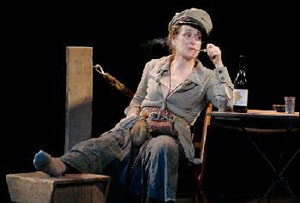 a World Premiere. By Bertolt Brecht. Translated by Tony Kushner. Original music by Jeanine Tesori. Directed by George C. Wolfe.

One of the most sought after tickets this summer. Meryl Streep plays the iconic leading role in Mother Courage. Kevin Kline plays the role of the Cook. Austin Pendleton is cast as the Chaplain.

The three children are portrayed by Frederick Weller (as Eilif), Geoffrey Arend (as Swiss Cheese) and, as the mute Kattrin, Alexandria Wailes, the deaf actress who has won rave reviews in Big River and Children of a Lesser God. Featuring in alphabetical order; Raul Aranas, Max Baker, Ato Essandoh, Colleen Fitzpatrick, Glenn Fleshler, Michael Izquierdo, Eugene Jones, George Kmeck, Jenifer Lewis, Paco Lozano, Michael Markham, Larry Marshall, Jack Noseworthy, Sean Phillips, Silvestre Rasuk, Brittany Underwood, Jade Wu, and Waleed F. Zuaiter.

In Brecht's seminal work we follow Mother Courage over a period of 12 years as one by one her children Kattrin, Eilif and Swiss Cheese are taken away by a vicious war. As Mother Courage seeks to profit from the war that is killing her children, she questions the roles of honesty, virtue and family in the face of a bitter struggle for survival.

Lines are long with those hoping to pick up free tickets- vailable only on the day of the performance. Shakespeare in the Park at The Delacorte Theater in Central Park, NYC continues through September 3.

FENCES widely considered the gem of August Wilson's remarkable playwriting career and the pinnacle of his ten-play cycle chronicling the African American experience in the 20th Century. In addition to the Pulitzer Prize, 1987 saw the play garner four Tony Awards and the New York Drama Critics Circle Award.

Troy Maxson - a former star ballplayer in the Negro Leagues - finds himself an embittered 53-year old garbage collector. As he comes to terms with his own lost dreams, Troy to hold onto a shred of personal dignity while battling to unite his family.

Starring Lawrence Fishburne and Angela Bassett. Also starring Bryan Clark, Kadeem Hardison, Orlando Jones, Wendell Pierce with Victoria Matthews.

August 25 - October 1 at the Pasadena Playhouse in Pasadena, CA.

MY ONE AND ONLY The Gershwin Musical. Book by Peter Stone and Timothy S. Mayer. Music and Lyrics by George Gershwin and Ira Gershwin.

Musical Direction by Gerald Sternbach. Directed and Choreographed by Dan Mojica.

Reprise! Broadway's Best begins their celebratory 10th anniversary 2006-2007 season with this three time Tony Award-winning musical. Starring Rachel York, Michael Gruber, Vicki Lewis, Clinton Derricks-Carroll, Larry Cedar and the legendary Betty Garrett as Madam Magix.

Previews begins on Tuesday, September 5 with the official opening taking place Wednesday, September 6 and continuing through Sunday, September 17 at UCLA's Freud Playhouse in Los Angeles.

My One And Only, which first premiered on Broadway on May Day, 1983, concerns an aviator, a Channel swimmer and America in 1927. It features a spectacular George and Ira Gershwin score filled with many of their most loved and memorable hits including S'Wonderful, Strike Up The Band, Nice Work if You Can Get It, Kickin' the Clouds Away, Funny Face and of course, My One and Only.

A HOMESTEAD ALBUM A Musical of Rural America and the Cumberland Homesteads with book & lyrics by Jim Crabtree. ( See Broadway To Vegas column of July 11, 2004. ) Music by Dennis Davenport

In the 30s the New Deal created 102 sweat-equity Homesteads communities nationwide, where families shared the American Dream of home ownership, worked with and fought visionaries and bureaucrats, and defeated the Depression. Produced in '84, '88 and '05, A Homestead Album is Tennessee and US history. Part of the proceeds supports the Homesteads Tower Museum.

Produced in cooperation with Homestead's Apple Festival, September 22-24 at the Homesteads Tower Museum. Part of the Cracker Barrel Old Country Store Rural America Series, new musicals rooted in the history of Tennessee and America.

August 24 - September 24 Mainstage of the Cumberland County Playhouse in Crossville, TV.

BATAVIA The opera is based on the extraordinary story of the Dutch East Indies ship Batavia. In 1629 during its journey to Java, the Batavia was wrecked along the Western Australian cost with 300 men, women and children aboard. After Francisco Pelsaert, the ship's commander, set off to get help, the mutinous but charismatic Jeronimus Cornelisz attempted to create a new paradise for the shipwrecked survivors. With hedonistic and amoral religious zeal, Cornelisz controlled the survivors through a ritualized lottery of slaughter in which 125 people were murdered.

With an outstanding cast of singers, the Opera Australia Chorus and Australian Opera and Ballet Orchestra, director Lindy Hume and composer/conductor Richard Mills brings to life this story of triumph over evil.

Michael Lewis stars as Cornelisz and Bruce Martin portrays Pelsaert

Set design by Dan Potra. Lighting design by Rory Dempster and sound design by Peter Ripon.

Presented by Opera Australia in Sydney, Australia. Sung in English with English surtitles. Opened August 19.

TWENTIETH CENTURY Jules Aaron directs the West Coast professional premiere of Ken Ludwig's new adaptation of the classic screwball comedy at the Long Beach Performing Arts Center, where ICT is the resident professional theater company. Twentieth Century gets a five-week run beginning September 1 through October 1, with previews beginning August 29.

In Twentieth Century, successful and arrogant Broadway director Oscar Jaffe has transformed chorus girl Lily Garland into a leading lady. Years and several successful plays later, Lily leaves for Hollywood, and Jaffe's plays begin to flop. When Oscar "accidentally-on-purpose" runs into her on board the glamorous Twentieth Century Limited, he pulls out all the stops to persuade the now-famous and temperamental star to return for just one more show.

"Twentieth Century is about the different worlds of Broadway and Hollywood, with lots of in-jokes about theater people," comments Aaron. "And it's goofy, funny, and lively enough to please contemporary audiences - even a little racy."

Ludwig's adaptation of the raucous 1930s comedy by Ben Hecht and Charles MacArthur (which was in turn based on a play by Charles Bruce Milholland), premiered for Broadway audiences in 2004. Hecht and MacArthur's battle-of-the-sexes was first waged in 1932, by Moffat Johnston and Eugenie Leontovich; revived in 1950 by José Ferrer and Gloria Swanson; captured on film by Howard Hawks in 1934 with John Barrymore and Carole Lombard; and musicalized in 1978 (On the Twentieth Century) by John Cullum and Madeline Kahn.

Ludwig was inspired to adapt what he felt was a great American play that had lost its stage life because the cast was too large and many of the jokes and references were severely dated. "The comic premise and the characters still worked like crazy," Ludwig said. "So I ended up keeping the plot and many of the characters and rewriting about half the dialogue."

Twentieth Century features Jeff Griggs as Oscar Jaffe, Libby West as Lily Garland, and Eileen T'Kaye as Ida Webb. Also in the cast are Bart Williams, Don DeForest Paul, Tom Shelton, Andrew Kirsanov, Kerry Perdue, Joseph Sanfelippo, and Anthony Pellegrino.

Twentieth Century is produced by Shashin Desai; set design is by Tom Buderwitz; lighting design is by J. Kent Inasy; costumes are by Sean LeBlanc; and casting is by Michael Donovan Casting. International City Theatre is the Resident Professional Theater at the Long Beach Performing Arts Center, and the recipient of the Margaret Harford Award from the Los Angeles Drama Critics' Circle for Sustained Excellence in Theater.

MUCH ADOOBIE BROTHERS ABOUT NOTHING For the first production of their 11th season, the Troubabour Theater Company lands smack dab in the music of the 1970's with the "rock and soul" of The Doobie Brothers as they break down the fickle nature of love with the prose of Shakespeare's Much Ado About Nothing in their production of Much Adoobie Brothers About Nothing, directed by Matt Walker.

In this spirited tale of wit, wise-cracking and What A Fool Believes, the couples in this comedic, Shakespearean battle of the sexes would rather drift down a murky river of Black Water than pair off in any romantic China Grove. Will our squabbling central characters, Beatrice and Benedick quit Takin' It To The Streets and start Rockin' Down The Highway? Claudio take Hero in his arms and profess You Belong To Me? All these questions and more will be revealed as the action unfolds Minute By Minute.

The cast features (in alphabetical order): Guilford Adams, Eric Anderson, Joseph Leo Bwarie, Travis Clark, Lauren Gira, Tina Groff, Darren Herbert, Andre Holmes, Beth Kennedy, Lynette Rathnam, Jen Seifert, Audrey Siegel, Mike Sulprizio, Matt Walker and Dan Waskom.

The Design Team includes: Costume Designer Sharon McGunigle, Lighting Designer Jeremy Pivnick, Sound Designer Robert Ramirez, Choreographer Nadine Ellis, Co-Musical Directors Eric Heinly & Andre Holmes, Production Stage Manager Corey Womack.

The production runs through Sunday, September 10 at the Miles Memorial Playhouse, in Santa Monica. Additionally there will be a one night only performance at the La Mirada Theatre for the Performing Arts, in La Mirada on Sunday, October 1.

THE 60'S PROJECT Conceived by Janet Brenner. Written by Janet Brenner and Ken Levine. Directed by Richard Maltby, Jr. Choreographed by Lisa Shriver.

An age of innocence. An era of protest. The events of the 60's shaped the nation while the music defined it. From the sweet simplicity of Chapel of Love to the radical Times They Are a Changin', relive America's most dramatic decade with a group of young friends fighting to make a difference and find their place in an ever-changing world.

The sights and sounds of a generation are brought to life in this new musical.

Through September 3 at The Goodspeed Opera House, The Norma Terris Theatre in Chester, CT.


| | | |
| --- | --- | --- |
| | | |
WHO'S WHERE


CHRIS & ADELMO The Bad Boys of Opera Operatic tenor Chris Cain and baritone Adelmo Guidarelli take you on a musical rollercoaster ride encompassing everything from a night at Lincoln Center to a day with Bugs Bunny on the Warner Brothers lot. A hilarious evening of Opera Without Attitude -- classically-styled comedy - Chris & Adelmo is full of optimism, resourcefulness, talent, and a healthy disregard for the status quo. The self-appointed Bad Boys of Opera, Chris & Adelmo give a little something for everyone to laugh at and learn...whether you're a Verdiholic or a "Verdi who?" Directed by Mike Wills, with musical direction by Bruce Staysna and William Riley will serve as the vocal coach. August 24 - August 27 at The York Theatre Company in New York City.

LYNARD SKYNYRD on stage Tuesday, August 22, at The Vineyard in Livermore, CA. On Thursday the show is at Raley Field in West Sacramento CA. Friday finds the act at Konoch Harbor Resort & Spa in Kelseyville, CA and on Saturday they are on stage at Chukchansi Casino in Coarsegold, CA.

CHRIS BOTTI entertains Monday, August 21, at the Britt Pavilion in Jacksonville, OR. On Thursday he can be enjoyed at Montalvo Arts Center in Saratoga, CA. Friday he takes part in the Park City Jazz Festival in Deer Valley, Utah. On Saturday the performance is at Lodge of 4 Seasons in Lake of the Ozarks, MO.

ARLO GUTHRIE opens a four night engagement Thursday, August 24, at the Tonder Fetival in Tonder, Denmark.

THE OAK RIDGE BOYS perform Wednesday, August 23, at the Lorain County Fair in Wellington, Ohio. On Saturday they can be enjoyed at Wolf Trap's Filene Center in Vienna, VA.

PETER, PAUL AND MARY on stage next Sunday, August 27, at the Ravinia Festival in Highland Park, IL.

PEARL JAM entertain Wednesday, August 23, at The Point in Dublin, Ireland. On Friday they take part in the Leeds Festival at Bramham Park in Leeds, UK.

THE DOOBIE BROTHERS on stage Friday, August 25 at the Ironstone Vineyards in Murphys, CA. On Saturday the open two nighter at the Historic Mountain Winery in Saratoga, CA.

MELISSA ETHERIDGE in the spotlight Friday, August 25, at the Colorado Convention Center in Denver, Colorado. On Saturday he stars at the Dodge Theatre in Phoenix, AZ.

JOSH RITTER takes part in the Stanley Music Festival today, August 20, in Stanley, Idaho.

JAMIE CULLUM is on tour this week in South Africa. On Thursday he's on stage at the Standard Bank Arena in Johannesburg. ON Saturday he takes in the Newton Jazz Festival also in Johannesburg and next Sunday he performs at the Botanic Gardens in Durbin.

RAMSET LEWIS TRIO taking part in the Standard Bank Jazz Fest in Johannesburg, South Africa on Friday and Saturday, August 25-26.

EARTHA KITT stars Saturday, August 26, at the Cincinnati Music Hall in Cincinnati, Ohio.
















Next Column: August 27, 2006
Copyright: August 20, 2006. All Rights Reserved. Reviews, Interviews, Commentary, Photographs or Graphics from any Broadway To Vegas (TM) columns may not be published, broadcast, rewritten, utilized as leads, or used in any manner without permission, compensation and/or credit.
Link to Main Page
---
Laura Deni


CLICK HERE FOR COMMENT SECTION