! >
Broadway To Vegas
  
  REVIEWS INTERVIEWS COMMENTARY NEWS

| | |
| --- | --- |
| | |
THE SAVE OUR STAGES ACT AND HELP INDEPENDENCE TRACTS SUCCEED - -SULABH INTERNATIONAL MUSEUM OF TOILETS - - THE CENTENNIAL OF THE 19th AMENDMENT - - MYSTERIOUS ARTIST BANSKY - - THE FILM AND TV CHARITY - - THE CONSUMER ELECTRONICS SHOW GOES ONLINE - - GARTH BROOKS POSTPONES - - WINNERS FOR THIS YEAR'S VIRGIN MEDIA BRITISH ACADEMY TELEVISION AWARDS - - DONATE . . . Scroll Down





Copyright: August 2, 2020
By: Laura Deni
CLICK HERE FOR COMMENT SECTION


THE SAVE OUR STAGES ACT AND HELP INDEPENDENCE TRACTS SUCCEED


A bi-partisan Save Our Stages Act has been introduced by Senator John Cornyn (R-TX) and Senator Amy Klobuchar (D-MN). The Save Our Stages Act would provide Small Business Administration grants for independent live music venue operators affected by COVID-19 stay-at-home orders. These grants would provide at least six months of financial support to keep venues afloat, pay employees, and preserve a critical economic sector for communities across America.

Without this support, it is estimated that 90% of the Independent Live Music Venues in the United States will close.

Such venues as the famed Blue Note are on board for passage of this bill which is being pushed by the National Independent Venue Association (NIVA) whose mission "is to preserve and nurture the ecosystem of independent live music venues and promoters throughout the United States."

NIVA is a group of nearly 2,000 independent venues in 50 states that"are banding together to ask Washington for targeted legislation to help music venues survive.

Members include: Kentucky Performing Arts (est 1983) and Headliners Music Hall in Louisville (est 1998); the Bowery Ballroom (est. 1998) City Park's Foundation Summer Stage (est 1980s) in New York City; the Great American Music Hall (est 1907) and Bill Graham Civic Auditorium (est 1915) in San Francisco; Fox Theatre in Bakersfield, CA (est 1930); and the 9:30 Club (est 1980) and the Anthem (est 2017) in Washington DC.

We were the first to close. We will be the last to open. We are 100% shut down for an indefinite period of time. We have zero revenue. We are small businesses who are in danger."

What are we asking our Senators and Representatives for? "We are in urgent need of federal assistance. We need modifications to current legislation for businesses that are completely shuttered like ours. Modifications to Small Business loans and the Payroll Protection Program, Tax Relief, Continued Unemployment Insurance, Mortgage and Rent Forbearance."

The Congressional letter addressed to Nancy Pelosi, Mitch McConnell, Kevin McCarthy and Chuck Schumer explained that "while we are small businesses, the estimated direct annual economic impact we bring to our local communities is nearly 10 billion.

"One Chicago impact report estimated that for every $1 spent on a ticket, $12 in economic activity was generated. In New York City alone our ancillary impact is more than $500 million."

In related news, last Friday the Recording Academy joined Rep. Linda T. Sánchez (D-Calif.) and Rep. Ron Estes (R-Kansas) to announce the Help Independent Tracks Succeed (HITS) Act, which allow an individual to fully expense for tax purposes the cost of new studio recordings on their taxes, up to $150,000, within the same year of production.

Music creators are among the American workers hardest hit by the coronavirus pandemic. The HITS Act creates a foothold for recovery. Without it, the costs of making new music may be prohibitive to creators following months of lost income.

"The Recording Academy is proud to have worked alongside Reps. Sánchez and Estes to develop the key provisions in the HITS Act," said Harvey Mason jr., Chair and Interim President/CEO of the Recording Academy. "The HITS Act will make a meaningful impact and help ease the financial burden for thousands of independent creators getting back on track, eager to share their creativity with the world. It will inspire new music and create opportunities for many of the vulnerable professionals in our community to persevere during these uncertain times."

Currently, individual recording artists and record producers are required to amortize production expenses for tax purposes over the economic life of a sound recording, typically 3-4 years. The HITS Act allows artists and producers to choose to deduct 100 percent of their production expenses for records created in the United States in the year such expenses are incurred, in the same manner that qualified film and television production expenses are allowed to be expensed. Expenses can include studio equipment, studio rental fees, staff costs, electricity, studio musicians, and much more.

"We are living through tough times and nothing helps you escape like turning on your favorite album," said Rep. Sánchez. "Similar to many families and workers across the country, the coronavirus has also had an enormous impact on music makers. Gigs have been canceled, studios shuttered, and creative writing sessions postponed. I'm proud to introduce the HITS Act with Rep. Estes. Our bill will provide small, independent creators with a bit of help getting back to work, making the music we turn to in good times and bad."

"Music is a powerful language that connects people of varying generations, backgrounds and experiences," said Rep. Estes. "The men and women who make music — either through writing, singing, playing or producing — deserve to have the same tax benefits as artists in the film, television and live theater industries. The HITS Act is sound legislation that supports our creative communities throughout the United States and encourages music makers of all sizes and notoriety."

Many music creators watched their incomes disappear as concerts were cancelled, bars and restaurants shuttered, and recording studios closed. The median income for a professional musician is less than $25,000 a year, and independent music professionals will be among the last to return to work as the nation gradually reopens. As the only organization representing all music creators, the Recording Academy will continue to support government assistance that will help music creators navigate their way through this unprecedented time and subsequent recovery period.






E-Book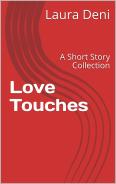 Soft back Book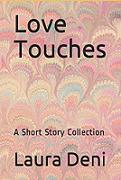 Broadway To Vegas is supported through advertising and donations. Priority consideration is given to interview suggestions, news, press releases, etc from paid supporters. However, no paid supporters control, alter, edit, or in any way manipulate the content of this site. Your donation is appreciated. We accept PAYPAL. Thank you for your interest.



E-Book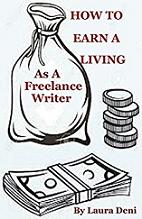 Soft back Book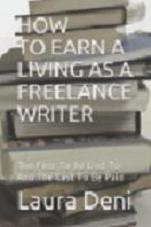 This is not your typical, totally boring textbook.

In the pages of How To Earn A Living As A Freelance Writer (the first to be lied to and the last to be paid) you'll find sex, celebrities, violence, threats, unethical editors, scummy managers and lawyers, treacherous press agents, sex discrimination; as well as a how-to for earning money by writing down words.





ART AND ABOUT


SULABH INTERNATIONAL MUSEUM OF TOILETS

A display at the Sulabh International Museum of Toilets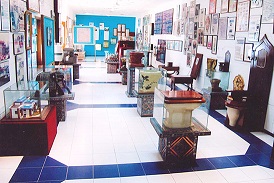 is located in India's buzzing capital, the Sulabh International Museum of Toilets details the history of hygiene and sanitation from 2500 B.C. to present day. From the gold-plated toilets of Roman emperors to medieval commodes, the museum documents the evolution of the toilet through the ages. As if intricately painted chamber pots weren't fascinating enough, the museum also hosts a collection of rare toilet poems.

Founded by Dr. Bindeshwar Pathak the Sulabh the International Museum of Toilets, is managed by parent organisation Sulabh International Social Service Organisation.

Pthak's painstaking efforts for marshaling even the minutest details about the development of toilet system in the world led to the establishment of this unique museum in 1992 in New Delhi. The exhibits, so collected, have been meticulously displayed chronologically. Thus, it showcases the development of toilet system of last five thousand years from the third millennium B.C. to the end of the 20th century.

More than half of India's 1.3 billion people still don't have a toilet in their homes, but since 1970 the Sulabh NGO has worked to address India's sanitation issues, constructing new public toilets. More than half of India's 1.3 billion people still don't have a toilet in their homes, but since 1970 the Sulabh NGO has worked to address India's sanitation issues, constructing new public toilets. The organisation also educates, and their small, quirky museum traces the history of the water closet from 2500 BC to modern times.

Museum has three sections, which describes about Ancient, Medieval and Modern types of toilets, exploring entire history of toilets.



Frank Sinatra's toilet with a gold seat sold for $4250.

From functional to fancy toilets have always held a certain fascination for the citizenry.

At the beginning of this year the toilet seat Frank Sinatra used during his engagements at the then Golden Nugget Casino in Atlantic City, New Jersey was gaveled down at $4250.

Furnishings from his executive suite at the former Golden Nugget Casino were auctioned by SS Auction, Inc. The now disgraced former casino mogul Steve Wynn selected décor from all over the world to furnish the gigantic suite, which totaled over 6,000 square feet, for Sinatra who died in 1998. Wynn opened the hotel in December 1980, and Sinatra performed there for several years. No one else was allowed to stay in that suite when Sinatra wasn't in residence, David Berenblit, marketing manager at the auction house, told CNN. That means only Sinatra (and the hotel maids) used that toilet.

The late Joan Rivers traveled with her own toilet seat.

According to Mental Floss Colin Firth nearly lost his Oscar for The King's Speech in 2011 after leaving it on top of a cistern. Firth had to be chased down by a bathroom attendant, who had found the 8-pound statuette in the bathroom stall.

NEW EXHIBITION COMMEMORATING THE CENTENNIAL OF THE 19th AMENDMENT has opened at National WWI Museum and Memorial in Kansas City, MO.

Votes & Voices explores the fight for women's suffrage, largely from the perspective of those who fought for enfranchisement more than 100 years ago.

"World War I and the women's suffrage movement are inextricably tied together," National WWI Museum and Memorial President and CEO Dr. Matthew Naylor said. "These two events changed not only the role of women in American society, but also set the stage for the next century of activism."

The 19th Amendment to the U.S. Constitution paved the way for more than a century of social change. The passage and ratification of the amendment was deeply influenced by women's significant involvement in World War I, on battlefronts and homefronts.

From working in munitions factories, to volunteering with the YMCA and American Red Cross, to serving in the U.S. Army Signal Corps, to working as physicians and nurses, American women of many ethnicities were not only indelible to the success of the Allies, but also are integral to the global story of World War I.

Following decades of vicious opposition - even among those who agreed on women's enfranchisement - U.S. President Woodrow Wilson declared passage of the 19th Amendment "a vitally necessary war measure" on September 30, 1918, nearly 18 months after the U.S. entered World War I. Wilson recognized the important sacrifice and service of women during the war, and equally understood that in order for the U.S. to "lead the world to democracy" action, not just words, was required.

Passed by Congress on June 4, 1919, the Constitutional amendment promised, "the right of citizens of the United States to vote shall not be denied or abridged by the United States or by a State on account of sex."

The amendment reached the 36 states threshold for ratification on August 18, 1920 when the Tennessee House of Representatives approved the "Susan B. Anthony amendment" by two votes.

Though often remembered as the year "women won the right to vote," in some parts of the U.S., women already had been voting on state levels and practiced "partial suffrage" for years. Other women were denied based upon their race, ethnicity and citizenship—an ongoing threat to democracy then and today.

Votes & Voices shares the story of the women's suffrage movement through captivating images and words of iconic feminists, such as Sojourner Truth, Lucy Stone, Alice Paul and Susan B. Anthony. Guests can trace the history of the suffrage movement through an expansive timeline that carefully examines the fight for suffrage. The timeline highlights events like the Women's Rights Convention in Seneca Falls, the founding of the NAACP and Sojourner Truth's "Ain't I a Woman?" speech.

The exhibit also reaches beyond the 19th Amendment, paying close attention to the 1918 election and women's roles in WWI, where more than 9 million women mobilized themselves for the war effort. Throughout Votes & Voices, the mantra "the cure for the ills of democracy is more democracy" acts as a central theme, pulling together a variety of feminist voices to show the struggles fought to gain suffrage for all women.






E-Book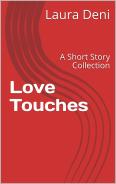 Soft back Book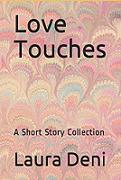 SWEET CHARITY


MYSTERIOUS ARTIST BANSKY

Mediterranean Sea View 2017 by Bansky.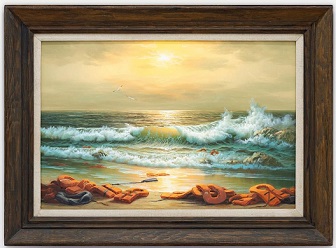 donated a triptych which raised $3 million at a Sotheby's for a Palestinian hospital's new stroke unit and to buy children's rehabilitation equipment at the Bethlehem hospital.

The Mediterranean Sea View 2017 was Bansky's stern commentary on Europe's hesitant response to the migrant crisis that peaked some five years ago. The trio of highly stylized paintings by the statement making artist shows orange life vests and an oar washed up on a rocky shore.

"This work juxtaposes an historic fine art genre with grim contemporaneity," Sotheby's said in its sales listing for the work. "Though posing as eighteenth or nineteenth-century paintings of the 'Natural Sublime', the present work undermines and subverts the viewer's expectations to broach a difficult contemporary issue."

"We're often led to believe migration is a drain on the country's resources, but Steve Jobs was the son of a Syrian immigrant," Bansky said in a rare public comment on the piece. "Apple is the world's most profitable company... and it only exists because they allowed in a young man from Homs".

THE FILM AND TV CHARITY of Great Britain is staging an epic tweet-along on Thursday, August 6, with the heroes behind the on-screen heroes.

The event will be a celebration of the incredible behind-the-scenes community in the UK, showcasing the extraordinary VFX talent that helps bring these fan-favorite stories to our screens. So whether you worked on it, were in it or just loved it – join in on Twitter #YouCantTrickMe.

Find out more Get the tips, tricks and secrets from freelancers and VFX houses like ILM, Framestore, Proof Inc and Third Floor Inc who were responsible for bringing many of the key scenes to your screens.

This event will also be raising funds to help support those working behind the scenes in the industry. Alternatively, there is also an exclusive sweepstake in partnership with MCM Comic Con where you could win one of two limited edition Amazing Spider-Man canvas prints signed by the late Stan Lee?

The current pandemic has had a devastating impact on the industry – in April The Film and TV Charity, of which Queen Elizabeth II is Patron, gave over £3.1M in support grants that helped nearly 2,000 people working behind the scenes in UK film, TV and cinema in urgent need due to the Covid-19. The crisis is not over so help is still needed to keep supporting those people who help bring these fantastic stories to our screens.



SPREADING THE WORD


THE CONSUMER ELECTRONICS SHOW (CES) has announced the 2021 in-person Las Vegas show has been canceled, moving totally online. Organizers of one of Las Vegas' largest annual conventions explained that it would be unsafe to bring thousands of people to the city.

The show, scheduled to begin January 6, was expected to include the debut of the Las Vegas Convention Center's new $980.3M, 1.4 million square foot West Hall expansion and The Boring Co.'s $52.5M underground people-mover system, developed by entrepreneur Elon Musk. The event annually draws more than 170,000 people to Las Vegas who convenes in multiple venues, including the city's three largest convention centers.

GARTH BROOKS has rescheduled his August 22 concert at Allegiant Stadium in Las Vegas. The announcement came as no surprise since COVID-19 is still taking its tole on entertainment. The sold out August 22 concert was to open the Allegiant. Brooks' star turn has been rescheduled for February 27, 2021.

In related news the 7-time CMA Entertain of the Year award winner has withdrawn his name from this year's event, explaining that "it's tome for somebody else to hold that award."

THE HARTFORD STAGE has announced that "After weighing both the safety and economic challenges currently facing us, we have made the difficult decision to cancel all onstage performances for the 2020/2021 season. This includes our previously postponed productions of Ah Wilderness! and The Complete History of Comedy (Abridged), this year's production of A Christmas Carol­—A Ghost Story of Christmas, and our 2020/2021 MainStage season."

Depending upon their financial position, the Hartford, CT based venue plans to reopen in the fall of 2021.

THE EMMY AWARDS will go virtual on September 20, according to a letter producers and host Jimmy Kimmel sent last Wednesday to Emmy nominees.

IT SHOULD COME AS NO SURPRISE THAT TOMMY CHONG the actor, best-selling author, Grammy Award-winning comedian, and legendary activist for American counter-culture as part of the iconic comedy duo Cheech & Chong, and with a name synonymous with cannabis, has entered into an exclusive multi-year agreement with Five Point Holdings through its subsidiary Five Point Distribution which will use Chong's legendary reputation within the cannabis culture to promote their product.





LAUGHTER IS THE BEST MEDICINE


W.C. Fields was not only full of funny quotes and one liners, he also had a knack for making profound statements on life. In fact, some of our favorite quotes of all time are attributed to him. Many of which are relevant almost 70 years after his death. Having grown up in a family of seven with a father he routinely butted heads with, he also knew how to stand out in a crowd, By nineteen he was officially a comedian booking gigs in cities across America. He would soon catapult to stardom starring in thirty-seven films over his career.

"I cook with wine, sometimes I even add it to the food.

"If you can't dazzle them with brilliance, baffle them with bullsh**.

Some things are better than sex, and some are worse, but there's nothing exactly like it.

I don't have to attend every argument I'm invited to.

It ain't what they call you, it's what you answer to.

A rich man is nothing but a poor man with money.

If at first you don't succeed, try, try again. Then quit. There's no point in being a damn fool about it.

Never try to impress a woman, because if you do she'll expect you to keep up the standard for the rest of your life.

I drink therefore I am.

Sleep – the most beautiful experience in life – except drink.

I am free of all prejudices. I hate every one equally.

A woman drove me to drink and I didn't even have the decency to thank her.

Start every day off with a smile and get it over with.


OTHER PEOPLE'S MONEY


5 LAS VEGAS CAESARS PALACE EXECUTIVES HIT THE JACKPOT receiving raises despite the company furloughing roughly 90 percent of its employees at domestic-owned properties.

Papers filed last Wednesday with the Securities and Exchange Commission disclose that:

CEO Tom Reeg's approved base salary increase to $2 million. The father son team of Gary and Anthony Varano did well. Chairman Gary Carano's base salary (son of Don Carano, who died 2017, founder and patriarch of Eldorado Resorts), was upped from $1.1 million in 2019 to $1.4 million. President and COO Anthony Carano's base salary was increased from $1 million to $1.3 million; CFO Bret Yunker's income jumped from $750,000 to $1 million; and chief legal officer Ed Quatmann's went from $600,000 to $750,000.

While the increases may have been approved before the COVID-19 epidemic, the follow through looks insensitive.

THE COST OF HAND SANITIZER KEEPS GOING UP what was $1.00 before COVID-19 is now $3.95. If that continues it'll be cheaper to buy a bottle of vodka or gin to sanitize your hands.



E-Book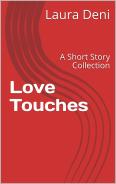 Soft back Book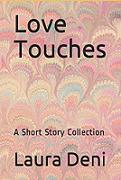 WINNERS FOR THIS YEAR'S VIRGIN MEDIA BRITISH ACADEMY TELEVISION AWARDS have been announced.

Celebrating the very best programmes and performances of 2019, the annual ceremony was hosted by Richard Ayoade from Television Centre, London, with presenters including Daisy Edgar-Jones, Jeff Goldblum, Jessica Hynes, Adrian Lester, Ruth Madeley, Himesh Patel, Billy Porter and Nina Sosanya, and the winners accepting their awards virtually.

Among the many headlines, Chernobyl, End of the F***ing World and Stath Lets Flats won two BAFTAs each; Glenda Jackson won Leading Actress for Elizabeth is Missing and Jared Harris won Leading Actor for Chernobyl; Naomi Ackie took home the Supporting Actress award for The End of the F***in World, Will Sharpe won Supporting Actor for - Giri/Haji and Mo Gilligan for The Lateish Show with Mo Gilligan were among first-time BAFTA winners on the night; and actor, writer, director and producer Idris Elba was honored with the BAFTA Special Award.

Entertainment Program award went to Strictly Come Dancing.



E-Book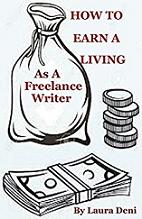 Soft back Book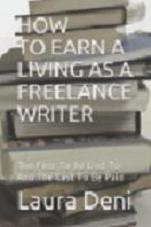 This is not your typical, totally boring textbook.

In the pages of How To Earn A Living As A Freelance Writer (the first to be lied to and the last to be paid) you'll find sex, celebrities, violence, threats, unethical editors, scummy managers and lawyers, treacherous press agents, sex discrimination; as well as a how-to for earning money by writing down words.





















Next Column: August 9, 2020
Copyright: August 2, 2020 All Rights Reserved. Reviews, Interviews, Commentary, Photographs or Graphics from any Broadway To Vegas (TM) columns may not be published, broadcast, rewritten, utilized as leads, or used in any manner without permission, compensation and/or credit.
Link to Main Page
---