! >
Broadway To Vegas
  
  REVIEWS INTERVIEWS COMMENTARY NEWS

| | |
| --- | --- |
| | |
TWIN PEAKS - CONVERSATION WITH THE STARS - - JESSICA VOSK WILD AND FREE CD REVIEW - - FILTHY BUSINESS FAMILY DRAMA - - AIN'T TOO PROUD MOTOWN MUSICAL - - POPPIES: REFLECTIONS OF HOPE: ARMISTICE 1918 - - THE BOYS IN THE BAND BROADWAY REVIEW - - POSTAGE STAMPS TO HONOR THE OLD VIC - - AGE OLD PRACTICE OF LOOKING FOR FAIRIES STILL POPULAR - - DONATE . . . Scroll Down





Copyright: August 19, 2018
By: Laura Deni
CLICK HERE FOR COMMENT SECTION


FAERIEWORLDS ANNUAL MUSIC AND ARTS FESTIVAL CELEBRATES THE REALM OF THE FAERIE


It's still going strong. A preoccupation with fairies or faeries - whatever spelling you prefer - has been around for centuries. Seeking out the creatures even became a Victorian tradition. In Victorian England, the possibility of a parallel realm alive with fairies, elves and other ethereal creatures preoccupied the minds of the general public.

Fairies appear as significant characters in William Shakespeare's A Midsummer's Night Dream, which is set simultaneously in the woodland and in the realm of Fairyland, under the light of the moon.

The modern depiction of fairies was shaped in the literature of Romanticism during the Victorian era. Writers such as Walter Scott and James Hogg were inspired by folklore which featured fairies, such as the Border ballads. This era saw an increase in the popularity of collecting of fairy folklore and an increase in the creation of original works with fairy characters, according to Katharine Mary Briggs' An Encyclopedia of Fairies.

In Rudyard Kipling's Puck of Pook's Hill, Puck holds to scorn the moralizing fairies of other Victorian works. The period also saw a revival of older themes in fantasy literature, such as C.S. Lewis's Narnia books, which, while featuring many such classical beings as fauns and dryads, mingles them freely with hags, giants, and other creatures of the folkloric fairy tradition.

Victorian flower fairies were popularized in part by Queen Mary's keen interest in fairy art and by British illustrator and poet Cicely Mary Barker's series of eight books published in 1923 through 1948, explained Andrew Lang in his The Lilac Fairy Book.



Faerleworlds is enjoyed by a massive family friendly crowd every year in Oregon.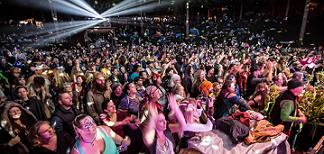 Today Faerieworld is an annual music and arts festival whose primary theme is the "realm of the faerie".

Faerieworlds is the "largest mythic, fantasy and faerie themed event in the US. Now in its 16th year of providing music and art based entertainment, Faerieworlds comes to Horning's Hideout, the Portland area's most beautiful and celebrated outdoor venue, for three days of extraordinary live music and performance, amazing art and crafts, and fantasy fun for the whole family."

Called "mythically magical…an otherworldly event," the no smoking permitted Faerieworlds event features bands and musicians from around the world, internationally acclaimed artists and authors, spectacular performances and entertainers, the Wisdom Workshop Village and the Mythic Marketplace of over 150 vendors and food booth and annually attracts over 15,000 of fans and families from around the globe to Oregon over the three days to experience the magic of the Realm.

Faerieworlds is the only West Coast festival to feature internationally acclaimed world music, neo-folk and pagan folk bands from Europe, many premiering for the time in the US. Artists have included Wardruna (Norway), Omnia (The Netherlands), Faun (Germany), Martine Kraft (Norway), Zirp (Germany), Folk Noir (Germany), Euzen (Denmark), Qntal and Estampie (Germany), Moon & the Night Spirit (Hungary), Damonea Nymphe) (Greece), Azam Ali & Niyaz (Canada), Delhi 2 Dublin (Canada) and many others.

This year's performers include: Guilhem Desq - Stellamara - Abney Park - Rasputina - Beats Antique - Casey Neill/Johnny Connolly/Kevin Burke - Delhi 2 Dublin - Woodland - Myrkwood - Black Magdalene - Celtonauts - Thundercrow - Scrios - Weoh - Ahmka - Loki's Labyrinth - RosaMundi - Devoured by Flowers - Jules O'Keefe - Rogue's End - Adam Hurst - Yaima - and That 1 Guy.

Each day of the event is themed: Friday is Good Faeries Day, Saturday is Bad Faeries Day and Sunday is Family Day. August 24-26, 2018 at Horning's Hideout in North Plains, Oregon.






E-Book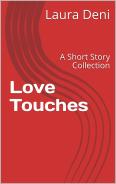 Soft back Book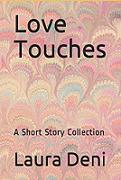 Broadway To Vegas is supported through advertising and donations. Priority consideration is given to interview suggestions, news, press releases, etc from paid supporters. However, no paid supporters control, alter, edit, or in any way manipulate the content of this site. Your donation is appreciated. We accept PAYPAL. Thank you for your interest.



E-Book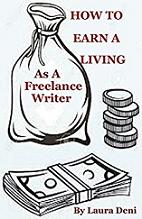 Soft back Book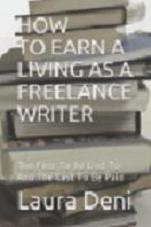 This is not your typical, totally boring textbook.

In the pages of How To Earn A Living As A Freelance Writer (the first to be lied to and the last to be paid) you'll find sex, celebrities, violence, threats, unethical editors, scummy managers and lawyers, treacherous press agents, sex discrimination; as well as a how-to for earning money by writing down words.





ART AND ABOUT


REFLECTIONS OF HOPE: ARMISTICE 1918

Blood Swept Lands And Seas Of Red poppy memorial at Tower of London.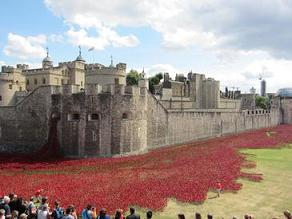 Symbolic & Powerful Poppy Art Installation has opened at the National WWI Museum and Memorial in Kansas City, Missouri.

During the course of World War I, approximately 117,000 American soldiers lost their lives in defense of the United States and its allies.

As the centennial of the Armistice of World War I approaches, the National WWI Museum and Memorial and artist Ada Koch honor those who made the ultimate sacrifice with a moving and powerful art installation. Reflections of Hope: Armistice 1918 features 117 intricate metal poppy sculptures designed by Koch in a symbolic arrangement in the Reflection Pool at the Museum and Memorial. Each poppy represents 1,000 American soldiers killed during the Great War. The installation process involved more than 50 volunteers recruited by Koch.

Fashioned along the same lines as the famed Blood Swept Lands and Seas of Red - installation art placed in the moat of the Tower of London, England, between July and November 2014, commemorating the centenary of the outbreak of World War I. It consisted of 888,246 ceramic red poppies, each intended to represent one British or Colonial serviceman. It was created by ceramic artist Paul Cumming with setting by stage designer Tom Piper. The work's title was taken from the first line of a poem by an unknown World War I soldier.

The poppies encircled the iconic landmark, creating not only a spectacular display visible from all around the Tower but also a location for personal reflection. The scale of the installation was intended to reflect the magnitude of such an important centenary and create a powerful visual commemoration.

The impressive installation even warranted a visited by the Princes William and Harry and the Duchess of Cambridge on the day of its opening, and by the Queen and Duke of Edinburgh on October 16, 2014. The Queen later spoke about the memorial in her annual Christmas Message, broadcast on 25 December 25, 2014. In all, an estimated five million people saw the memorial. Later each poppy was sold to benefit six military charities.

In recognition of the work, Paul Cummins and Tom Piper were both awarded the MBE (Member of the Order of the British Empire) in the 2015 New Year Honors. In November 2014, it was announced that Wave and the Weeping Window segments would tour to venues around the UK through 2018. The Weeping Window section is currently on display at the Middleport Pottery, Stoke-on-Trent until September 16, 2018. It will then be on display October 5 - November 18, 2018 at the Imperial War Museum.

The Wave segment opens September 8, 2018 and is on view until November 25, 2018 at the Imperial War Museum North.



Ada Koch's gorgeous poppy installation in the Reflection Pool at he World War I Museum in Kansas City, MO.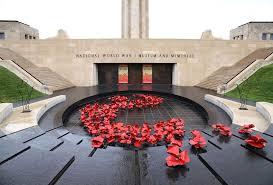 Both British and American installations were inspired by Lieutenant Colonel John McCrae in his poem, In Flanders Fields.

"My fascination with the poppies has ranged from paintings on canvas, wood, and silk to creating three dimensional flowers with bandages and hand grenades, to now using steel sculptures to create an impact that will draw the community together to recognize the sacrifices of war," said Koch.

Although the U.S. entered World War I in April of 1917, American troops did not start arriving in large numbers on the Western front until early 1918. In total, approximately 117,000 American lives were lost during the war, with the majority of casualties occurring in a span of about seven months.

"After World War I, the poppy became a symbol of remembrance, hope and resilience," said Museum and Memorial President and CEO Dr. Matthew Naylor. "Displaying Ada's art installation in the centennial year of the Armistice serves as an appropriate tribute to the men and women who gave their lives for their country."

Reflections of Hope: Armistice 1918 is open through Sunday, November 11, 2018 in the Reflection Pool at the Museum and Memorial. The exhibition is free for the public to enjoy.

The 117 poppies will be available for sale once the installation concludes.






E-Book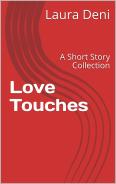 Soft back Book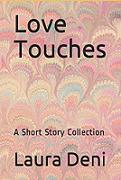 SWEET CHARITY


FESTIVAL OF THE ARTS AND PAGEANT OF THE MASTERS CELEBRITY BENEFIT One of the the most entertaining and star-studded night of the summer art season. This red carpet one-night affair will offer guests an evening of fine art, entertainment and a special performance of this summer's popular Pageant of the Masters, titled Under the Sun. Saturday, August 25, 2018 in Laguna Beach, California.

The Laguna Beach Festival of Arts has the mission to promote, produce, and sponsor events and activities that encourage the appreciation, study and performance of the arts. Throughout each year the Festival of Arts sponsors art education programming, art exhibits and provides art scholarships to local high school students as well as grants for local non-profit art organizations through its Foundation.

COUTURE 2018 FASH BASH Metro Detroit's most popular social event took place Thursday, August 16, 2018 at the Detroit Institute of Arts in Detroit, Michigan.

Neiman Marcus and the Founders Junior Council teamed up to create a stellar social event featuring the upcoming season's hottest couture fashions in the Neiman Marcus Art of Fashion Runway Show and the Lincoln Motor Company Afterglow. All proceeds from the event go towards charity.




E-Book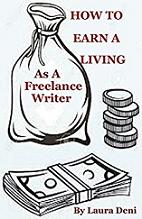 Soft back Book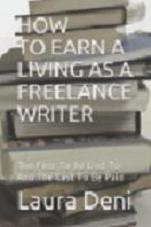 This is not your typical, totally boring textbook.

In the pages of How To Earn A Living As A Freelance Writer (the first to be lied to and the last to be paid) you'll find sex, celebrities, violence, threats, unethical editors, scummy managers and lawyers, treacherous press agents, sex discrimination; as well as a how-to for earning money by writing down words.





THE BOYS IN THE BAND RECALLS A TIME WE SHOULDN'T FORGET
The cast of The Boys in the Band at the birthday party. Photo by Joan Marcus.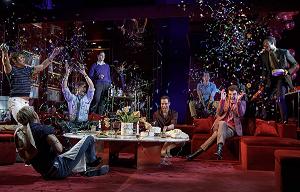 The prolific composer Jerry Herman, who was diagnosed HIV-positive in 1985, penned a song called Time Changes Everything for his musical Mack and Mable. Indeed, time does change everything. When the groundbreaking play The Boys in the Band premiered off-Broadway gay rights was something that existed as a dream.

Today, gay marriage is legal. Friends of same sex couples who are parents realize that the same sex parents have precisely the same worries and pleasures in raising a family that they experience. Same sex unions are filled with love, joy, hope, and plans for the future. Same sex unions also produce fights and divorces. Just like heterosexual couples. The differences are that perhaps same sex couples keep their lawns neat and have better clothes closets.

Oregon Shakespeare Festival is even staging a ground breaking same-sex Oklahoma! Bill Rauch, who is gay, mounted the 75th-Anniversary production of the Rodgers and Hammerstein classic with same sex leads.

Tatiana Wechsler stars as Curly McLain and Laurey Williams is played by Royer Bockus. Secondary leads with their own love story are now also same sex: Ado Annie transforms into Ado Andy, the love interest of Will Parker.

The production at the 600-seat Angus Bowmer Theater runs through October 27. It is sold out. The same sex leads is a dream come true for Rauch who departs the festival next year to assume the artistic director duties at the new Ronald O. Perelman Center in New York City.

A lot has changed since The Boys in the Band first opened a half century ago.

Due to life getting in the way, a review of the stellar revival of The Boys in the Band wasn't able to be printed before the production closed August 11, 2018.

It is, however, a magnificent and memorable production to reflect over.

The all-star revival at the Booth Theatre, marked the Broadway premiere of Mart Crowley's play set in April 1968. It was a time when, if the laws didn't break you - hateful words would - just a sampling from the play: "faggot", "fairy", "pansy", "queer", "cocksucker".

Flawlessly directed by Tony award winner Joe Mantello, assisted by Associate Director Kristoffer Cusick.

The 50th Anniversary revival features an openly all gay cast starring Jim Parsons in his finest Broadway turn as unemployed writer Michael. First achieving fame for his pivotal, but one dimensional, role in The Big Bang Theory, Parson's other Broadway turns have reflected his television personality. His star turn in HBO The Normal Heart permitted his acting depth to be discovered. In this production Parsons leaves no doubt that he is a great stage actor. Michael survives the realities of life through the masks of bitterness, self loathing, loneliness, despair and black humor. He also exhibits a piercing honesty and well as a cruel mean streak.

The impeccable cast features Matt Bomer in his Broadway debut as the intellectual Donald who is the jaded, former lover of Michael who remains his best friend. To cope Donald has moved from the city but still returns on the weekend for therapy sessions. He can see through Michael's emotional baggage knowing that underneath Michael's Hermes clad exterior is a vulnerable human being.

The humor is biting and cruel.



Robin De Jesus, Michael Benjamin Washington, Andrew Rannells and Jim Parsons dancing to Martha and the Vandellas' Number One hit Heat Wave at a birthday party in the Broadway revival of The Boys in the Band. Photo by Joan Marcus.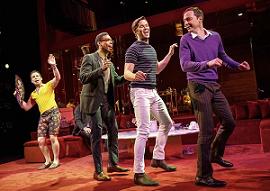 In this landmark play, gay friends and one straight dude's surprise arrival, attend a birthday party in a posh East-side, New York City duplex.

David Zinn's stunning two-level, blood red to fuscha set: carpet - walls, furniture - turn to warm purples and pinks under the creativity of Hugh Vanstone's lighting. Coupled with suede and smoked glass the scenic design is garishly perfect as are Zinn's costumes. Resident of this abode is Michael, who is a recovering alcoholic, lapsed Catholic and addicted to living beyond his means.

Michael may be the host, but he's neither festive nor ready to party. He's bitchy.

"If there's one thing I'm not ready for, it's five screaming queens singing Happy Birthday," announces Michael.

Then why is he hosting it? Because he is a contradiction of terms - forced to live in various, tightly wound personas.

The rambunctious birthday gathering is fueled along by alcohol and barbs.

The Birthday boy is Harold (Zachary Quinto) who lives in dark glasses. He hates both himself and his appearance. He arrives late (and stoned) for his own party and is annoyed at any criticism of either. "What I am, Michael, is a 32-year-old, ugly, pockmarked Jew fairy - and if it takes me a while to pull myself together and if I smoke a little grass before I can get up the nerve to show this face to the world, it's nobody's goddamn business but my own."



Jim Parsons and Matt Bomer in The Boys in the Band. Photograph: Joan Marcus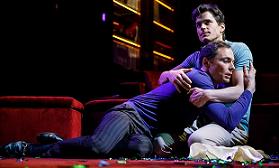 He has yet to commit suicide although that seems to be a distinct possibility. His movements are both salamander and snakelike. He can stare over those glasses or snap and slither. Wearing pants that look like they were painted on, his walk is arrogant swish. He masks his insecurity by attempting to convey that he owns all he surveys. Perhaps feeding into his need to own it all - his birthday present is a person.

The flaming diva decorator Emory (Robin deJesus) has gifted Harold with a rent by the hour "Cowboy" (Charlie Carver in his Broadway debut), who is a sex hustler because he doesn't have the where with all to do anything else. The way Harold gives Cowboy the once over is engrossing, scene stealing and almost an invasion of privacy as Harold surveys Cowboy as a customer would look over a butcher shop's Thanksgiving turkey up for sale and ready for stuffing.

Guests include math teacher Hank (Tuc Watkins in his Broadway debut), who attempted to live as a proper straight man with a wife and produced children. He may have fooled the world, but he had trouble with himself. His way of resolving that issue was to dump the straight family to take up with sex obsessed photographer Larry (Andrew Rannells), who is also a party guest. Hank now has difficulty coming to terms with the fact that Larry is promiscuous and has cheated on him.

Lending color to the party is the one black member of the group, the truly nice, self effacing Bernard (Michael Benjamin Washington); he permits Emory to boost his own ego by use him as the butt of "Uncle Tom" jokes.

Peppered with bitchy one-liners: "Well, one thing you have to say for masturbation, you certainly don't have to look your best" says Michael who has managed to keep himself more or less together until the unexpected arrival of Alan (Brian Hutchison) a straight college friend who is married but indicates there are problems with that union. It seems that Michael had a secret crush on Alan. That causes Michael to expound about "the guilt, the unfathomable guilt!"



Matt Bomer as Donald, Tuc Watkins as Hank and Michael Benjamin Washington as Bernard participating in a vicious telephone game called Affairs of the Heart. Photograph: Joan Marcus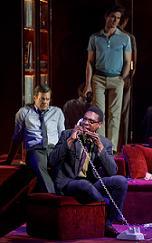 Michael is now off the wagon and into insults. The play turns genuinely nasty when Michael announced that a party game will be played - Affairs of the Heart. He produces a white telephone and forces each guest to call a person he has secretly longed for and confess those feelings. Points are awarded based upon the depth of the disclosure.

The game is cruel and malicious. Larry and Hank attempt to intervene and turn the game into one of more friendly truth telling, but not before Emory has humiliated himself by disclosing his unrequited love for a dentist.

This is a production which reminds us of the recent past with characters who were marginalized by society, but who were human and vulnerable. The revival reiterates the famous statement made by philosopher, essayist, poet and novelist George Santayana - "Those who cannot remember the past are condemned to repeat it." May that never happen.

Creatives not previously mentioned: Sound Design by Leon Rothenberg; Associate Scenic Design: Tim McMath; Associate Costume Design: Jacob A. Climer; Associate Lighting Design: Craig Stelzenmuller; Associate Sound Design: Alex Neumann; Moving Lights Programmer: Alex Fogel Production Stage Manager: James FitzSimmons; Stage Manager: Morgan Holbrook Casting: Caparelliotis Casting; Marketing: Serino Coyne; Fight direction by Thomas Schall.



E-Book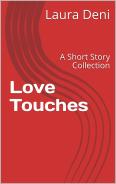 Soft back Book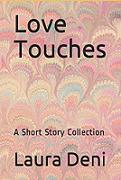 THE MUSIC GOES ROUND AND ROUND


JESSICA VOSK: WILD AND FREE her debut CD released on Broadway Records.

Vosk made her Broadway debut in 2014 in Jason Robert Brown's Bridges of Madison County. She was cast as a swing, and she made her principal debut as Marian. She also was an understudy for the role of Chiara. From The Bridges of Madison County she went to Finding Neverland, in which she was in the original Broadway production playing the role of Miss Bassett and an understudy for Mrs du Maurier.

She then played Fruma Sarah in the 2015-2016 Broadway Revival of Fiddler on the Roof. She also was an understudy for Golde/Yente.

Along with Cheyenne Jackson and Alexandra Silber, in 2014 she received rave reviews for her performance as Anita in the Michael Tilson Thomas conducted San Francisco Symphony's live recording of the West Side Story score, which was nominated for a Grammy.

Vosk took on the role of Elphaba in Broadway's second national tour of Wicked. On July 6, 2018 she assumed the role in the Broadway production at the Gershwin Theatre.

Vosk's first CD titled Wild and Free is also an accurate description of her voice. As demonstrated on this CD she has pipes which can sing ingénue, quirky, troubled and, of course - Elphaba.

You won't hear any numbers from Wicked on this 14-track CD, although pre-release publicity had hinted that some songs would be included. Rather the CD contains selections such as her cover of Chandelier by Sia.

Songs from Broadway shows include What Baking Can Do from Waitress. I have no idea why this song would be included on this album.

The opening A Million Dreams has an intriguing arrangement with strings hinting of mystery. A drum is dominate on Tract 2 - Elton John's Yellow Brick Road coupled with Billy Joel's The Entertainer, which Vosk delivers in a strong, fiery rendition.

Her mash up of Help/Being Alive is powerful. Her delivery of The Music That Makes Me Dance is beautiful and gentle. That's the song Barbra Streisand sang in Funny Girl. Frequently there are interesting and effective string orchestrations.

But, something is missing . . .

And, that begs the question - who determined the song selections and their placement?

If Vosk was an up and comer, who had never been in any major production, then this would have been a brilliant initial CD. For somebody as experienced as Vosk this CD not only doesn't do her justice, it doesn't help her broaden her fan base.

The easiest fix for this CD would have been to add two numbers: A Boy Like That placed somewhere in the first half and close the CD with Defying Gravity. If she needed to keep the CD to 14 tracks then removal and re-positioning should have taken place. Ideally, a song from all of the major productions, in which Vosk performed, should have been included.

Defying Gravity and A Boy Like That, would have been mandatory inclusions. The listener would have better related and shown her more respect. Listeners are impressed and listen up if you are singing the song you sang in a production - or at least a song from that production. A musical theatre performer can meld into ordinary if they don't.

For a first album the selections must connect the listener to the singer through something that is relevant to the listener. This CD doesn't, in that way, connect to the listener.

From the listener's point of view, the song selections on this CD - as interesting as they are - have no connection professionally to Vosk. From the listener's point of view, any singer could be the vocalist. Vosk needs to vocally introduce herself to the people who don't know her in a way in which she will be remembered. Most musical theater singers would give anything to have Vosk's resume - so why was it ignored?

Somewhere in the first half of the CD should have been A Boy Like That from West Side Story not to mention including a song from Fiddler and Finding Neverland. Both the booklet and her bio would have explained the majority of the CD would be songs which she had performed in shows. That a listener can grasp. It also provides the singer a potential buyer base from anyone who saw any of those productions.

Where this CD fails her and her investors is that it permits the listeners to become disconnected from her.

For instance, when she sings the 1971 quirky Brand New Key some minds will immediately remember the way folk singer Melanie, who wrote it, propelled it to No. 1 on the Billboard Hot 100 singles chart during December 1971 and January 1972. That's because, periodically, controversy over the song regarding sexual innuendo flares up, meaning more people are apt to remember that this was Melanie's song.

Hold On from The Secret Garden is powerful, but probably not fully appreciated unless the listener has seen The Secret Garden which closed on Broadway over 25 years ago on January 3, 1993. While it is being touted that the first Broadway revival will take place next season - that means this virtually unknown song, if necessary, could have been part of Vosk's second CD, not the first.

If this CD had included her songs from Wicked and West Side Story it would have been a must have CD which would have given a better reflection of who Vosk is and what she has accomplished.

She ends the CD with It All Fades Away by the talented Jason Robert Brown who wrote the first page CD booklet intro. This is the most puzzling selection placement of all. The song is the only song which is actually from a production in which Vosk appeared - the tear-jerking Bridges of Madison County, which opened on Broadway on February 20, 2014, and closed on May 18, 2014. The song is sad - a downer. Sure, include it, but somewhere in the middle of the CD, not at the all important end, which can leave the listener sad, maybe even depressed. Subconsciously, the listener "blames" the singer because they suddenly feel blue. Vosk should have ended her first CD with a rousing Defying Gravity, which would have left the listener uplifted and wanting more.

This CD was funded through a Kickstarter campaign which raised $35,000 in 72 hours. That's impressive. She has a lot of fans who proved they would spend their hard earned money on her.

Major Kickstarter donors are thanked in the CD booklet. Many names are recognizable. Some have unwisely posted gooey, effusive Amazon reviews, which at least disclose that they invested in the production costs for the CD. There are over the top raves about her personality and taking their children to see her shows - which have nothing to do with the listening pleasure of this CD.

There is, of course, the possibility that investors controlled the CD selections - indicating they would invest providing a certain song was included. In that case, you obey the money. However, strangers purchasing this CD will not result in recouping $35,000 through royalties.

Vosk's background is impressive. She has accomplished what few manage - to stay employed in musical theatre. The CD is fine, but different selections would have made the CD more memorable, relatable to her and thus, broadened her fan base and boosted her career.

Musicians:
Music Director/Piano - Mary-Mitchell Campbell
Drums/Percussion - Jamie Eblen
Bass - Randy Landau
Guitar - Brian Koonin
Violin/Viola - Entcho Todorov
Cello - Mairi Dorman-Phaneuf
Background vocals - Marissa Rosen, Marty Thomas, Jessica Vosk.

Arrangements by: Mary-Mitchell Campbell and Cameron Moncur. Additional arrangements by: Nicholas Connors, Mairi Dorman-Phaneuf, Jamie Eblen, Brian Koonin and Randy Landau.

Engineered and mixed by Michael Croiter and Matthias Winter. Mastered by Michael Fossenkemper. Recorded May - June 2018 and mixed at Yellow Sound Lab in New York City. Mastered at Turtle Tone Studio in New York City.


SPREADING THE WORD


THE OLD VIC

8 stamps will commemorate The Old Vic.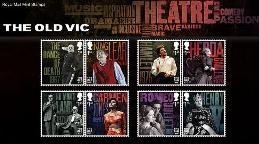 in London has been celebrating their bicentenary all year and has made the excited to announcement that Royal Mail will honor the venue with Special Stamps called OV200 stamps.

Many great actors have trodden the boards at The Old Vic, including Laurence Olivier, Maggie Smith, Judi Dench, Daniel Radcliffe, and emerging stars such as Sheila Atim and Erin Doherty. For 200 years we have been at the forefront of modern theatre.

The Royal Mail is celebrating the milestone with eight very Special Stamps. They capture theatre icons in some of their most memorable performances at The Old Vic, from Richard Burton's award-winning portrayal of Henry V in 1955 to Glenda Jackson's performance as King Lear from 2016. Also featured are Judi Dench and John Stride from Romeo and Juliet (1960); Laurence Olivier in Strindberg's The Dance of Death (1967); Maggie Smith in Hedda Gabler (1970); Albert Finney as Hamlet (1975); John Gielgud and Ralph Richardson in No Man's Land (1975); and Sharon Benson in Carmen Jones (1991).

Royal Mail's collection also includes souvenirs such as the Presentation Pack featuring the story of The Old Vic by theatre critic Benedict Nightingale which includes an exclusive interview with Artistic Director Matthew Warchus and Executive Director Kate Varah.

The stamps can be pre-ordered online and will be available from British Post Offices from August 30, 2018. They can be used as actual postage in Britain and make wonderful souvenirs for those living elsewhere.

THE RECORDING ACADEMY OF AMERICA that's the Grammy organization, announced that t two-time Grammy-nominated saxophonist and vocalist Mindi Abair and four-time Grammy-nominated producer and songwriter Harvey Mason Jr. will lead the Academy's National Advocacy Committee as co-chairs. Joined by Committee members Sue Ennis, Lalah Hathaway, Booker T. Jones, and Nile Rodgers, the Committee's immediate focus is ensuring that the Senate passes the Music Modernization Act, which would be the first major reform to music copyright law in decades. The Committee is also focused on encouraging participation from the music community in the Academy's annual District Advocate day, which will take place on October 24 in congressional districts across the country.

THE 25th ANNUAL THEATER DISTRICT HOUSTON OPEN HOUSE takes place on Sunday, August 26, 2018, marking the official launch of the 2018–19 performing arts season.

The event is a free, family-friendly festival that spans four stunning venues - Jones Hall, Wortham Theater Center, Alley Theatre and Hobby Center for the Performing Arts, highlighting the best of what's in store for the 2018-19 season in Houston, Texas.

Open House features free behind-the-scenes experiences, performance previews and interactive activities, as well as special ticket offers. Sing along to show tunes with Broadway at the Hobby Center, experience creative movement classes with Houston Ballet, and don't miss the free concert from the Houston Symphony.

New to this year's event, Sesquicentennial Park will host an afternoon Open House festival, featuring art-making activities, food trucks and a performance from the High School for the Performing and Visual Arts (HSPVA) Jazz Ensemble presented by Da Camera.

Houston is one of only five cities in the United States that boasts permanent, professional resident companies in all of the major performing arts disciplines. Houston's Theater District spans 17 blocks. Its four flagship theaters house 13,000 seats.

JASON LOEWITH artistic director of the Olney Theatre in Olney, MD has a lot to celebrate. On August 24, 2018 he'll turn 50. That the same number - 50 - of shows he'd produced since coming to Olney five years ago. The Olney has just celebrated its 80th Anniversary. In Loewith's honor an Artistic Fund was established by the cast and crew to support Olney Theatre's emerging and established artists and their contributions to the American theatre field. Loeweth intends to begin using the fund for - "A weeklong workshop of The Music Man with a combination of deaf and hearing actors A professional video shoot on location in DC for the American premiere of Labour of Love, a fantastic political comedy we are opening just before mid-term elections and a literal translation of Schiller's 1800 play, Mary Stuart, to help me create an original adaptation for a production in spring 2019."

TWIN PEAKS - CONVERSATION WITH THE STARS will feature five of the actors from the 1990 original series, the 1992 movie prequel Twin Peaks: Fire Walk with Me and last year's Twin Peaks: A Limited Event Series, who will appear on stage to talk about the iconic series and share stories from behind the scenes.

Sheryl Lee, who played Laura Palmer, the central figure of the series, as well as the character Maddy Ferguson will talk about her experiences on the show. She will be joined by Kimmy Robertson, who played Lucy Moran, Michael Horse aka Deputy Hawk, Al Strobel who plays Phillip Gerard and Dana Ashbrook who plays Bobby Briggs.

Joining the actors will be longtime Lynch collaborator and Twin Peaks executive producer Sabrina S. Sutherland.

Twin Peaks - Conversation with the Stars takes place on Wednesday, August 22, at the Auckland's ASB Theatre in Auckland, New Zealand and the following night at Isaac Theatre in Christchurch, New Zealand.

NORTHWEST ART AND AIR FESTIVAL

Hot air balloons will light up the sky. Photo: Northwest Art & Air Festival.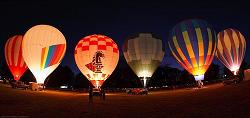 is a truly unique event. Early in the morning (weather permitting), Colorful Hot Air balloons launch from Timber-Linn Park for flights around the Albany area. On Friday night, balloonists ignite their burners and let the colors of their balloons shine at the gorgeous Night Glow event.

Artists fill the grassy meadows of Timber-Linn Park with a wide variety of artwork; Food vendors, a Family Zone, Festival stage performances, car show, and a Beer and Wine garden are a few things to enjoy. Saturday night enjoy the concert in the amphitheater (with fireworks after the show) which in the past has brought acts like Joan Jett and Foreigner.

Airplane pilots bring aircraft of all types, and kids can sign up for a free airplane ride through the Young Eagles program.

August 24-26, 2018 at Timber Linn Park in Albany, Oregon.

CHICAGO WOMEN'S FUNNY FESTIVAL see 400 women perform stand-up, sketch, improv, burlesque, and musical comedy shows August 20 - 26, 2018 at Stage 773.

THE VANCOUVER WINE & JAZZ FESTIVAL offers the opportunity to "drink wine, listen to jazz, and shop from arts and crafts booths." August 24 - 26, 2018 at Esther Short Park in Vancouver, WA.

SUNDAY, AUGUST 19 is National Soft-Serve Ice Cream Day and National Hot & Spicy Food Day. August 20 is National Bacon Lovers Day and National Chocolate Pecan Pie Day. August 21 honors National Sweet Tea Day. August 22 is National Pecan Torte Day and National "Eat a Peach" Day. August 23 is National Cuban Sandwich Day and National Spongecake Day. Friday, August 24, celebrates National Peach Pie Day and National Waffle Day. August 25 is National Whiskey Sour Day.






AIN'T TOO PROUD by Kennedy Prize-winning playwright Dominique Morisseau. Music and lyrics from The Legendary Motown Catalog.

Directed by two-time Tony Award-winning director Des McAnuff.

Choreography by Olivier Award-winning Sergio Trujillo.

Ain't Too Proud is called an electrifying new musical about the life and times of The Temptations, the greatest R&B group of all time, according to Billboard Magazine.

Five young guys on the streets of Detroit were discovered by Berry Gordy, who signed them to his legendary new label. With their signature dance moves and unmistakable harmonies, they rose to the top of the charts - creating an amazing 42 Top Ten Hits with 14 reaching number one. Through friendship and betrayal amid the civil unrest that tore America apart, their moving and personal story still resonates five decades later.

This new production features hits including My Girl, Just My Imagination, Papa Was a Rolling Stone, and many more.

The creatives include: Music by arrangement with Sony/ATV Music Publishing. Orchestrations by Harold Wheeler. Music direction and arrangements by Kenny Seymour. Scenic design by Robert Brill. Costume design by Paul Tazewell. Lighting design by Howell Binkley. Sound design by Steve Canyon Kennedy. Projection design by Peter Nigrini. Hair & Wig design by Charles G. LaPointe. Fight direction by Steve Rankin.

Ain't Too Proud is the highest-grossing production in the 50-year history of Berkeley Repertory Theatre where the musical received its world-premiere - an engagement that had to be extended multiple times due to overwhelming popular demand.

August 21 – September 30, 2018 at the Ahmanson in Los Angeles.

ROMEO & JULIET by William Shakespeare.

Directed by Alan Paul.

The most famous love story in the world and one of Shakespeare's early poetic masterworks, Romeo & Juliet follows two star-crossed lovers from love at first sight to eternal life hereafter. Caught tragically between two feuding families, alike in dignity and in enmity, Shakespeare's immortal young lovers try to fashion a new world amid the violence of the old, but cataclysmic choices and tragic twists propel them toward a final confrontation with fate.

The cast will include Danaya Esperanza making her STC debut as Juliet, Sam Lilja as Romeo, and E. Faye Butler as Nurse. Returning from Director Alan Paul's 2016 production will be Jeffrey Carlson (Mercutio) and Ron Menzel (Friar Laurence).

August 21 - September 2, 2018 at the at the Shakespeare Theatre Company's Sidney Harman Hall in Washington, DC.

The Shakespeare Theatre Company's Free For All is a much-loved Washington tradition, offering free performances of a Shakespearean classic to the general public each summer. Started in 1991 to bring free Shakespeare to new and diverse audiences in the Washington metropolitan area, the Free For All presented Shakespeare under the stars at the Carter Barron Amphitheater. In an effort to make Shakespeare completely accessible for all residents of the D.C. Metro area, the Free For All was brought to downtown D.C. in 2009 and now resides at the Shakespeare Theatre Company's Sidney Harman Hall. To date, the Free For All has reached nearly 700,000 area residents and counting.

NATIVE GARDENS by Karen Zacarías.

Directed by National Latino Playwriting Award winner Amy Gonzales.

A cutting-edge suburban comedy. When an up-and-coming Latino couple purchases a home in a sought-after neighborhood beside the prize-winning garden of a prominent Washington D.C. family, conflicts over fences and flora spiral into an uproarious clash of cultures, exposing both couples' notions of race, taste, class, and privilege.

Jackson Davis and Amy Resnick play Frank and Virginia Butley, a well-established D.C. couple with a prize-worthy rose garden. Michael Evans Lopez and Marlene Martinez play the new neighbors - young Latinx couple Pablo and Tania Del Valle.

Developed in The Old Globe's Powers New Voices Festival, Native Gardens received its world premiere in 2016 at Cincinnati Playhouse in the Park. The Regional Premiere takes place Wednesday, August 22 - Sunday, September 16, 2018 at the Mountain View Center for the Performing Arts in Mountain View, CA.

FILTHY BUSINESS by Ryan Craig.

Directed by Colin McColl.

In gritty 1968 East London, Yetta Solomon is the quintessential refugee who survived the un-survivable, then toiled in sweatshops to make her way in the world. Having built a mini-empire out of nothing, she takes no prisoners and suffers no fools. Now the formidable matriarch faces her toughest battle yet, as she presides over warring sons and a younger generation who can't wait to move on. Determined to protect the legacy of her shop, how far will she go to keep the business in the family and the family in the business?

A comedic, new fiery family drama by Craig, who grew up in the fourth generation of rubber retailers. Rather than run from his past, he chose to re-imagine it from within. Hysterically funny and historically fascinating, Filthy Business is a towering tribute to the entrepreneurial outsiders who have become the beating heart of every modern society.

Featuring Jennifer Ludlam as Yetta Solomon; Andrew Grainger as Nat; Adam Gardiner as Leo; Hera Dunleavy as Eileen; Jodie Dorday as Carol; Joe Witkowski as Mickey; Holly Hudson as Bernice; Simon Leary as Gerard; Logan Cole as Monty Minsky; Ava Diakhaby as Rosa; Simbarashe Matshe as Walter; Augustine Dube as Titus; Jonny Brugh as Vern (Humper)/Harry Farris (Loss Adjuster)

Adrian Hollay Composition and Sound Design - Jo Kilgour Lighting Design - Nic Smillie Costume Design - Daniel Williams Set Design.

Presented by the Auckland Theatre Company, the production opened August 18 at the ABS Waterfront Theatre in Auckland, New Zealand.


WHO'S WHERE




JOHN CONLEE a member of the Grand Ole Opry since 1981 with 8 recordings reaching #1 on the charts, performs Sunday, August 26, at the Historic North Theatre in Danville, VA.

BOB DYLAN the music legend will return to New Zealand for the first time in four years with a show August 26 at Auckland's Spark Arena and a show on August 28 at Christchurch's Horncastle Arena.

ROD STEWART AND CYNDI LAUPER are the attention getters on Wednesday, August 22, in Denver, CO at the Pepsi Center. Friday's stop is in Phoenix, AZ at the Talking Stick Resort Arena. Next Sunday, August 25, their talents will be displayed in Chula Vista, CA at the Mattress Firm Amphitheatre.

ED SHEERAN stars August 25 at the CenturyLink Field in Seattle, WA.

LYNYRD SKYNYRD performs August 24 at Lakeview Amphitheater in Syracuse, NY. On August 25 the tour stops at Keybank Pavilion in Bugettstown, PA.

SMASHING PUMPKINS are on their reunion tour, although D'arcy Wretzky will not be joining the band on tour. They perform Monday, August 20, 2018 at the CenturyLink Center & Arena, Omaha, NE. On Tuesday their tour stops at the Denny Sanford Premier Center, Sioux Falls, SD. Friday finds them at the KeyArena at Seattle Center, Seattle, WA. Saturday's gig is at the The Moda Center, Portland, OR.

BRAD PAISLEY brings his tour to the Coastal Credit Union Music Park at Walnut Creek, Raleigh, NC on Friday, August 24, 2018.


FINAL OVATION


MORGANA KING jazz singing great and actress in The Godfather died earlier this year on March 22, 2018, of non-Hodgkin's lymphoma, in Palm Springs, California, although the news of her passing wasn't announced until Tuesday, August 14, 2018. She was 87.

Her repertoire contains more than two hundred songs on more than thirty albums.

Her distinctive sound was notable for its four-octave range. Her signature song is A Taste Of Honey, originally released on the album With A Taste of Honey (Mainstream Records, 1964). Her most re-issued songs are My Funny Valentine,, from Everything Must Change (Muse, 1978), and the title track of For You, For Me, For Evermore (EmArcy Records, 1956).

In 1964, she received a Grammy Award nomination for Best New Artist. The award went to the Beatles.

Morgana King married twice. Her first marriage (when she was 17 years old) was to jazz trumpeter Tony Fruscella (1927–1969), which ended in divorce after nine years; they had a daughter, Graysan (1950–2008). Her second marriage, in 1961, was to jazz trombonist Willie Dennis (né William DeBerardinis; 1926–1965).

ARETHA FRANKLIN known as the Queen of Soul died Thursday, August 16, 2018 at her home in Detroit where she had been in hospice care for pancreatic cancer. She was 76.

Franklin recorded a total of 112 charted singles on Billboard, including 77 Hot 100 entries, 17 top ten pop singles, 100 R&B entries and 20 number-one R&B singles, becoming the most charted female artist in the chart's history.

In 1987 she was inducted into the Rock and Roll Hall of Fame, in which she became the first female performer to be inducted. She was inducted to the UK Music Hall of Fame in 2005. In August 2012, Franklin was inducted into the GMA Gospel Music Hall of Fame.

In 1980 she gave a command performance at the Royal Albert Hall in front of Queen Elizabeth. Franklin performed The Star Spangled Banner with Aaron Neville and Dr. John for Super Bowl XL, held in her hometown of Detroit in February 2006. She later made international headlines for performing My Country 'Tis of Thee at President Barack Obama's inaugural ceremony.

President Clinton honored her with the National Medal of the Arts in a 1999 ceremony. President George W. Bush awarded Franklin the Presidential Medal of Freedom, the country's highest civilian honor, in 2005. In 2014, she was granted the honorary degree of Doctor of Arts from Harvard University for her contributions to music.

Married and divorced twice, Franklin was the mother of four sons. Clarence Burk Franklin, Edward Jordan Franklin, Ted White Jr - known professionally as Teddy Richards. He has provided guitar backing for his mother's band during live concerts, and son Kecalf Cunningham.

Neil Portnow President/CEO of the Recording Academy issued the following statement: "Aretha Franklin was an incomparable artist who came to be recognized as one of the most profound voices in music. Known universally as the Queen of Soul, she solidified her legendary status in the late 1960s with chart-topping recordings that included Respect, A Natural Woman (You Make Me Feel Like), and Think. During her six-decade career Aretha earned 44 Grammy nominations, 18 Grammy Awards, and was recognized by the Recording Academy on several occasions for her remarkable accomplishments as an artist and philanthropist. We were privileged to honor her with the Recording Academy's Grammy Legend Award in 1991, the Lifetime Achievement Award in 1994, and as the 2008 MusiCares Person of the Year for her extraordinary artistic achievements and charitable efforts. Her distinctive sound, unforgettable recordings, and giving spirit will continue to be celebrated worldwide. Aretha will be dearly missed, and our thoughts go out to her loved ones during this difficult time."

An all-star tribute concert to Franklin, celebrating her music, is scheduled for November 14, 2018 at Madison Square Garden in New York City.

DR. PETER ANTONY GOODWIN FISHER long time personal homeopathic physician to Queen Elizabeth II was killed when hit by a truck while riding his bike to work at the Royal London Hospital for Integrated Medicine on National Cycle to Work Day in Britain, Wednesday, August 15, 2018. He was 67.

Passers-by rushed to perform CPR but he was pronounced dead at the scene. The driver of the truck stopped at the scene and was reported to be assisting the Metropolitan Police with their investigation.

Fisher worked for the queen as a homeopathic doctor for over 16 years. She was informed of his death before the news was released to the public.

Fisher chaired the World Health Organization's working group on homeopathy and served on their Expert Advisory Panel on Traditional and Complementary Medicine. Considered a world expert in homeopathy, colleagues were shocked and rushed to post tributes.

Fisher was awarded the Polish Academy of Medicine's Albert Schweitzer Gold Medal in 2007.

He is survived by his wife Nina Oxenham whom in married in 1987 and their two daughters.













Next Column: August 26, 2018
Copyright: August 19, 2018 All Rights Reserved. Reviews, Interviews, Commentary, Photographs or Graphics from any Broadway To Vegas (TM) columns may not be published, broadcast, rewritten, utilized as leads, or used in any manner without permission, compensation and/or credit.
Link to Main Page
---
Laura Deni



For the snail mail address, please E-mail your request.
CLICK HERE FOR COMMENT SECTION