! >
Broadway To Vegas
  
  REVIEWS INTERVIEWS COMMENTARY NEWS

| | |
| --- | --- |
| | |
A LITTLE NIGHT MUSIC CD REVIEW - - WILL LEE CD REVIEW - - BUG BUFFET - - PRESIDENTIAL MEDAL OF FREEDOM HONOREE LORETTA LYNN ON STAGE - - V&A MUSEUM PURCHASES VIVIEN LEIGH COLLECTION - - MR. BURNS, A POST-ELECTRIC PLAY - - THE U.S. SAND SCULPTING CHALLENGE AND 3D ART EXPOSITION - - THE HAND FAN MUSEUM - - DONATE . . . Scroll Down




Copyright: August 18, 2013
By: Laura Deni
CLICK HERE FOR COMMENT SECTION


BASSIST WILL LEE STEPS INTO HIS OWN SPOTLIGHT AND A LITTLE NIGHT MUSIC SHINES


Bassist Will Lee has stepped into his own spotlight with the release of his first solo CD in over 20 years. Love, Gratitude and Other Distractions will be released August 18, 2013.

Lee is a bassist who was hired by former Saturday Night Live keyboardist Paul Shaffer to play in The World's Most Dangerous Band, the house band for Late Night with David Letterman, which premiered on February 1, 1982 on NBC. He's been with the Letterman show ever since, having played in the CBS Orchestra since the show's inception in 1993. He's also the guy who has been known to throw guitar picks to the audience before the show starts taping.

Not that the sought after studio musician was ever out of work. He even was awarded a Grammy for Best Large Jazz Ensemble Album.

His list of more than 1700 studio dates reads like a Who's Who in the rock, pop and jazz worlds, including recordings with Aretha Franklin, Barbra Streisand, Cher, Chaka Khan, Carly Simon, Ronnie Spector, Liza Minnelli, Christopher Cross, Steely Dan, Diana Ross, George Benson, Gloria Estefan, Pat Martino, Bob James, David Sanborn, Ricky Martin, The Bee Gees, Ray Charles, Frankie Valli, Weather Report, Ivan Lins, Grover Washington, Jr., Taj Mahal, Ringo Starr, Billy Joel, Herbie Mann, Mariah Carey, Pat Metheny, Barry Manilow, Bette Midler, Gato Barbieri, Frank Sinatra and Paul McCartney.

Now that we've name dropped, more than a little attention should be paid to Love, Gratitude and Other Distractions.

It's the perfect example of how a constructed CD should sound. 'Constructed' meaning that it was neither recorded 'live in concert', nor recorded in a single studio under the control of the same technicians, with the musicians laying down their tracks within a few hours or days of each other.

While much of it was recorded in New York City at The Beatles Museum, the drum tracks were laid down in six locations. Then the LP was edited and mixed. Ken Freeman did his share of the mixing at KFP while Frank Filipetti mixed at The Living Room. Fred Kevorkian did the mastering.

Beautiful work. A musical and technical marvel.

The CD is is taken from life. The first selection, an original titled Gratitude, is inspired by The Serenity Prayer. Like life, the music can have a hard beat. Frequently the vocals have a layered depth; a ragged edge. The musical notes are an interplay of strong tones, balanced with soulful textures.

The most high profile of the musicians, Paul Shaffer, is featured on that first track. It is perfectly balanced. None of the musicians overpower. You can understand every word Shaffer sings and every note he plays. The same is true for the others on the track. That's ability to clearly hear each and every musician and what they are playing. That's important because sometimes musicianship can sound muddled. Not on this CD.

Likewise, all of the lyrics can be understood, which isn't necessarily the case, especially when the performers are musicians noted for playing instruments, rather than their vocal ability.

The intimate nature of the songs creates the a special atmosphere, as though they were in a great jazz or blues club, listening to a top group. After sitting through one show, there would be a strong temptation to stick around and listen to the second set, knowing full well that the program was going to be identical;. This is the type of CD that one can listen to without getting bored.

The CD featured some new tunes by Will, who also shares songwriting credit with Willie Nile, Leni Stern, Oli Rockberger, John Tropea and Dave Delhommeas. There are also familiar hits, such as 1-2-3 this time done in a mellow attitude, with arrangement by Giulio Carmassi. The CD ends with a beautiful rendition of the Charlie Chaplin standard Smile with Lee on guitar and Chuck Loeb on bass.

If you think rockin' blues isn't your bag, give this CD a listen. You just might change your mind.

Various drum tracks were record by; Glenn Ianaro at Downtown Studios. Shawn Pelton at SP's Beat Palace; Aaron Walk at Puck Productions; Jim Reitzel at Tarpan Studios, San Rafael; and Zack Danzinger at Deetown, NYC.

Guitar solo by CJ Vanston recorded at The Treehouse, N. Hollywood.

Musicians tend to be possessive of their instruments. Lee currently uses the Sadowsky Will Lee model, a 4 string jazz bass with a narrower nut width of 1.45" instead of the usual 1.5", 22 frets and a Hipshot D-tuner. The bass was built for him by Roger Sadowsky and has now become a production model within the line of Sadowsky basses.

The musicians in the order in which they are first heard:

Will Lee: Vocals, Fretless Bass, Synth Programming
Paul Shaffer, organ
Leni Stern, Ngoni, Rhythm Guitar
Chris Parker, drums
Jeff Kievit, trumpet
Giulio Carmassi, trombones, cello, tenor sax, muted trumpets, clarinets, keyboard and keyboard programming
Billy Gibbons, vocals, rhythm and solo guitars
Allen Toussaint, piano
Shawn Pelton, drums, shaker
Hugh McCracken, acoustic guitar
Kenny White, piano & organ
Larry Campbell, pedal steel guitar
Tommy Allen, drums
Mark Hudson, background vocals
Larry Hoppen -background vocals
Chrissy Amphlett, solo vocal
Bob James, piano solo, electric piano & synth
David Delhomme, Rhodes & Synth
Narada Michael Walden, drums
Chuck Loeb, guitars
Oli Rockberger, keyboard
Steve Gadd, drums
Mitch Forman, keyboards & programming
Zach Danzinger, drums
Yacouba Sissoko, Kora
Kofo Ayanafowora, Talking Drum
Tabitha Fair, Solo & background vocals
Neal Coomer, background vocals
Dave Eggar, cello
Louise Schulman, viola
Akiko Yano, vocals, piano
Gary Schreiner, harmonica
John Tropea, guitar
Peter Erskine, drums
David Garfield, keyboards
CJ Vanston, additional synths
Steve Lukather, guitar solo
Oz Noy, guitar

A LITTLE NIGHT MUSIC Original Soundtrack Recording with music and lyrics by Stephen Sondheim and book by Hugh Wheeler. Inspired by the Ingmar Bergman 1955 film Smiles of a Summer Night. The title is a literal English translation of the German name for Mozart's Serenade No. 13 for strings in G major, Eine kleine Nachtmusik.

Remastered and released on the Masterworks Broadway, which never puts out anything in a slip shod way.

A Little Night Music is described as being "about love - love for, about, and by the young, the middle-aged, and the old. They speak of loves ago, loves they have, and loves to be, in their world of Vienna at the turn of the century. . . Using the waltz and its variations as a vehicle for telling a musical story has long held intrigue for composers, and here the Sondheim score makes mood as important and pervasive as plot."

A Little Night Music and this CD have several unique aspects, including the aforementioned use of three-four waltz time This CD contains three previously unreleased bonus tracks. It is digitally remastered in such a high art that, on one of those tracks, a sneeze can be heard.

This CD is not to be confused with the Masterworks Broadway 1998 re-release of the 1973 Original Broadway Cast Recording.

This CD is the original film soundtrack. As with all Broadway to screen transfers, there are substantial differences in the two versions.

Much of the film casting was done on box office draw, not an ability to sing.

Receiving top billing as Elizabeth Taylor as Desiree Armfeldt. The star billing then went to Diana Rigg as Charlotte Mittelheim, Len Cariou as Fredrik Armfeldt, Lesley-Anne Down as Anna Egerman, Hermione Gingold as Madame Armfeldt, and Laurence Guittard as CountCarl-Magnus Malcolm.

Cariou, Gingold and Guittard were reprising their Broadway roles.

When the film was released the critics ignored the music and honed in on the tremendous weight differences by Elizabeth Taylor in her various scenes.

Taylor was beginning her eating anything that wasn't nailed down period. Her weight gain was so significant that, because movie scenes aren't shot in order, the critics pointed out the serious weight fluctuations and could document in what order the scenes were filmed.

For those care more about the music than they do about Taylor's fat phase, this CD is important.

Jonathan Tunick received an Oscar for his lush orchestrations of this memorable score.

The signature numbers are intact. A Little Night Music is the musical that gave the world the bittersweet Send in the Clowns.



Elizabeth Taylor and Stephen Sondheim recording A Little Night Music. Photo: Getty Images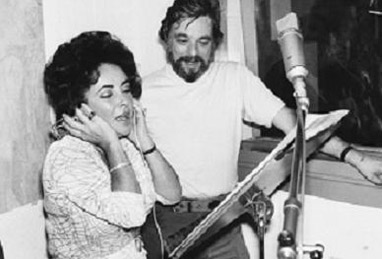 Sondheim wrote the song specifically for the actress Glynis Johns, who created the role of Desirée on Broadway. The song is structured with four verses and a bridge, and uses a complex compound meter. It was Frank Sinatra's recording of it that turned the song into Sondheim's most popular song. Sondheim wrote the lyrics and music over a two-day period during rehearsals for the play's Broadway debut. According to Sondheim, "Glynis had a lovely, crystal voice, but sustaining notes was not her thing. I wanted to write short phrases, so I wrote a song full of questions and the song's melody is within a small music range," Sondheim explained in a video interview with the Academy of Achievement in 2005.

In the movie, that iconic number was performed by Taylor, who wasn't a singer. Her vocal singing range was approximately four notes. Thus the musical structure of the song was perfect for her. As a tremendous actress, her sexy voice delivered a poignant talk-a-song rendition, inflecting into the words the meaning Sondheim intended when he wrote it.

There are several significant numbers on this CD include a touching rendition of Every Day a Little Death, by Diana Rigg and Lesley-Anne Down and the melancholy It Would Have Been Wonderful by Lou Cariou and Laurence Guitttard.

For the movie, Sondheim wrote lyrics for the Night Waltz theme (Love Takes Time) and wrote an entirely new version of The Glamorous Life, which has been incorporated into several subsequent productions of the stage musical. However, other songs, including In Praise of Women, The Miller's Son and Liaisons, were cut and remain heard only as background orchestrations.

Included in the booklet to this 2013 release is a new liner note by Peter E. Jones, who currently handles the audio, video, photo, and manuscript archives of Stephen Sondheim. With Didier C. Deutsch, he is co-producer of this album. His note offers some fascinating historical insights into the making of the film and its music.

The remastered A Little Night Music (Original Soundtrack Recording) was released digitally on August 13, 2013. Physical copies are only available through September 9, 2013.

Music recorded by John Richards.

All tracks have been digitally remastered. Recorded at Columbia 30th Street Studio, New York, New York on March 18, 1973. Originally released on Columbia (32265).







Broadway To Vegas is supported through advertising and donations. Priority consideration is given to interview suggestions, news, press releases, etc from paid supporters. However, no paid supporters control, alter, edit, or in any way manipulate the content of this site. Your donation is appreciated. We accept PAYPAL. Thank you for your interest.


ART AND ABOUT


THE HAND FAN MUSEUM

Fan painted around 1889 by the British artist Walter Richard Sickert (1860-1942), considered a prominent figure in the transition from Impressionism to Modernism. Several books indicate that Sickert was either Jack The Ripper or his accomplice. This fan, painted in gouache on vellum and mounted onto a grey mother of pearl monture (ie sticks and guards) depicts the artiste Little Dot Hetherington performing on stage at the Old Bedford Theatre, Camden . The spot-lit performer raising her face to the gods sings the song The boy I love is up in the gallery. Photo: The Hand Fan Museum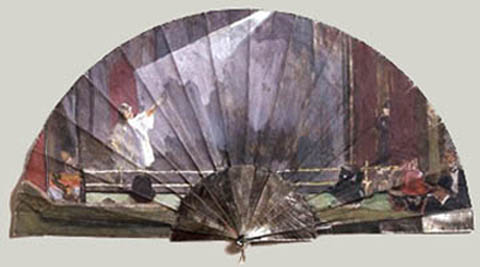 was the first museum dedicated to the fan. It is located in the Greenwich World Heritage Site in South East London, England.

The fan has been described as "an architectural and artistic gem", and as "an oasis of tranquility".

Every society has used a hand fan of some sort. From palm fronds to feathers-from beautifully painted works of art to jewel encrusted, gold plated objects of incredible value. Fans were used in fashion, religion, battle and ceremony.

The Fan Museum has over 3500 fans and fan leaves which include the splendid Hélène Alexander collection and further gifts and bequests which have been received since the museum's incipience over twenty years ago.

The collection is comprehensive, with examples from all over the world from the 11th century to the present day. However the collection is particularly strong in 18th and 19th century European fans.

For conservation reasons it is not possible to display the whole collection together at any time; therefore the museum features two distinct displays.

The first is permanent and serves as an introduction to fans: their history, how they are made, the materials used, and the various types and sources of fans.

The second, highlighting a particular theme, changes three times a year to enable visitors to appreciate the many aspects and intricacies of fans.

A very important fan painted around 1889 by the British artist Walter Richard Sickert (1860-1942) was acquired through a very generous grant from the Heritage Lottery Fund, augmented by further donations.

The fan, painted in gouache on vellum and mounted onto a grey mother of pearl monture (ie sticks and guards) depicts the artiste Little Dot Hetherington performing on stage at the Old Bedford Theatre, Camden. The spot-lit performer raising her face to the gods sings the song "The boy I love is up in the gallery" (also made famous by Marie Lloyd).

The subject is copied from an earlier Sickert painting and has been slightly amended to suit the fan leaf shape, which Sickert and his more famous contemporaries such as Degas were experimenting with.

The music hall was very much the regular entertainment centre for everyman in the Victorian and Edwardian eras and for a decade such theatres (at four pence a seat) provided Sickert with subject matter. He would paint many scenes of inner-city life with its accompanying hopes and disappointment and the inspiration behind his later works very much derive from his ambiguous fascination with "tabloid" stories cut from newspapers. It has even been suggested that Walter Sickert was none other than Jack the Ripper!

Sickert, a cultured bohemian, led a varied and colorful life attracting many legends and controversies. The Dot Hetherington fan was a gift to his friend and fellow painter Florence Pash (Mrs A A Humphrey) and descended in her family. The Museum isn't quite sure why he gave her such a gift but can only acknowledge the striking resonance between the obverse of a fan - which hides the face or emphasizes a look - and the front of stage depicted on the fan. If this impressive early fan provides a small but evocative glimpse of the long-gone working man's London of the High Victorian era, one can only wonder what was happening behind the scene.

This fan is usually on display at The Fan Museum in London.


SWEET CHARITY


THE U.S. SAND SCULPTING CHALLENGE AND 3D ART EXPOSITION supports charities that focus on children's education - It's All About the Kids Foundation; Young Audiences of San Diego/Arts for Learning; and the Martime Museum Children's Education Programs.

Taking place August 28-September 2 in San Diego, visitors are invited to watch as some of the world's top sand artists create sculptural masterpieces from 300 tons of sand brought in just for the occasion.

There will also be jugglers and jesters, stilt-walkers and story-tellers. Bands, dancers and singers perform on the big stage.


V&A MUSEUM PURCHASES VIVIEN LEIGH COLLECTION
Original studio publicity photo of Laurence Olivier and Vivien Leigh for film That Hamilton Woman (1941).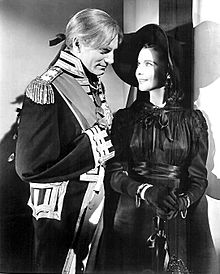 The Vivien Leigh collection, which contains about 10,000 items, covers all aspects of her life and career, has been purchased by the Victoria & Albert Museum in London.

The V&A purchased the archive from Leigh's grandchildren. It was acquired through Robert Holden Ltd, a London-based agent.

Born in Darjeeling, India and educated in Europe, Vivien Leigh was an internationally recognized actress who won two Academy Awards for her roles in Gone with the Wind (1939) and A Streetcar Named Desire (1951) and enjoyed a distinguished stage career spanning 30 years.

Married to actor Laurence Olivier from 1940 until they divorced in 1960, the celebrated couple co-starred in plays and films and were greeted on their various tours with the enthusiasm generally reserved for visiting royalty. As well as the professional contacts they made through their stage work, they entertained a wide circle of guests at Notley Abbey, the home in Buckinghamshire they created in 1943.

An impressive list of signatures ranging from Humphrey Bogart and Lauren Bacall, Sir Alec Guinness to Bette Davis, Orson Welles, Judy Garland and Rex Harrison is recorded in their visitors' book.

The archive covers all aspects of her career and personal life from when she was young to her death, including her diaries begun as a 16-year-old in 1929 and maintained until the end of her life in 1967. Notably, the archive explores the grand love affair between Leigh and Laurence Olivier and contains more than 200 letters, telegrams, photographs, newspaper clippings and postcards between 1938 and 1967.

During April-June 1939, while Olivier was playing in No Time for Comedy on Broadway in New York and Leigh was shooting Gone with the Wind in Los Angeles, a total of 40 letters were exchanged between the couple. Full of theatrical observations and comment, their correspondence is also concerned with the foundation of the National Theatre.

In 1963, Olivier established the National Theatre Company at the Old Vic near Waterloo.

"Vivien Leigh is undoubtedly one of the UK's greatest luminaries of stage and screen and along with Laurence Olivier, remains a true star of her time," Martin Roth, director of the V&A said.

"We are thrilled to acquire her archive intact in this centenary year of her birth and to be able to make it available to the public for the first time."

Vivien Leigh meticulously kept more than 7,500 personal letters from friends and colleagues addressed to both her and Laurence Olivier. The archive uncovers correspondence with T. S. Eliot, Arthur Miller and Marilyn Monroe, Winston Churchill, Edith Sitwell and with Queen Elizabeth, the Queen Mother who offers her thanks to the couple for remembering her.

Professional correspondence includes many letters from playwright Tennessee Williams and one addressed to Leigh in September 1950 enthuses about her role of Blanche DuBois: "It is needless to repeat here my truly huge happiness over the picture and particularly your part in it. It is the Blanche I had always dreamed of and I am grateful to you for bringing it so beautifully to life on the screen."

In a particularly revealing letter addressed to film director Elia Kazan during preparation for this role, Leigh states "You do know that when I said over the phone I'm worried about the way I'll look, 'I didn't mean good I meant right".

There are photographs including albums of large format stills from Gone with the Wind and Romeo and Juliet that have never before been publicly displayed, and an extensive collection of stereoscopic transparencies taken by Leigh herself whilst on tour in the USA, Australia, New Zealand and the UK.

These personal photographs reveal the social world that surrounded her as well as behind the scenes of the theatres in which she performed.

A changing selection of material from the archive will be on display in the V&A's Theatre and Performance Galleries from autumn 2013.

The V&A will make the archive available for research for the very first time once cataloguing has been complete and digital records will also be available on Search the Collections.

A free lunchtime lecture Vivien Leigh: Role Model or Victim Figure? will take place on November 13, 2013 at the V&A. Writer Jayne Sheridan will recount Leigh's story of ambition and beauty.

The V&A is home to the UK's national collection of theatre and performing arts and recently began collecting costumes designed for film.

Leigh's archive joins those of other notable stars of stage and screen including Michael Redgrave, Paul Scofield and Ronnie Barker.

The Museum already holds a number of other pieces in the collection connected to Leigh including costumes designed by Christian Dior for Duel of Angels, 1958 and an Oliver Messel designed headdress worn by Leigh in the 1945 film Caesar and Cleopatra.







SPREADING THE WORD


FANS OF MAE WEST gathered Saturday, August 17, to celebrate what would have been the platinum-haired diva's 120th birthday. LindaAnn Loschiavo a long time historian on everything Mae West, and Darlene Violette staged a performance of West's first Broadway success, Diamond Lil at the John Strasberg Studios in New York City. Today, August 18, the day after birthday event will be performed at Don't Tell Mama.

Loschiavo has organized Mae West birthday tributes for the past nine years. When writer/poet Loschiavo isn't submerged in all things Mae West, the native New Yorker has presented programs on the folk culture of southern Italy and Sicily in Manhattan venues such as the American Museum of Natural History, The Harvard Club, and The Players Club.

Darlene Violette is a New York City based actor, writer and comedienne. A native of Taunton, MA, she is a graduate of the Trinity Repertory Conservatory in Providence, RI. Darlene's television credits include appearances on Louie, 30 Rock, The Heart, She Holler, Ugly Betty, Wonder Showzen, Delocated, Law & Order, Law & Order SVU, and opposite Kate Winslet in the HBO miniseries Mildred Pierce.

THE BUG BUFFET takes place August 28 at the Science Museum in London. An all you can sample bug buffet!

The Science Museum states: "We're turning up the heat on pests! Rentokil's Pestaurant will be laying on a mini bug buffet with an array of sweet and savory edible insects including ants, crickets and scorpions. Pest control experts will also be on hand to answer your pest-related questions." In case you need something to wash down the dead crawlers, have some sake or brew your own ginger beer. For desert, the science chefs recommend the liquid nitrogen ice cream.

THE BACKSEAT OF THE LINCOLN a comedy about being obsessed with the Kennedy assignation written by William Zeffiro, directed by Peter Napolitano has a free reading on Monday, August 26, at Urban Stages in New York City.

THE EAST LYNN THEATER COMPANY in Cape May, New Jersey will present an American Sign Language Interpretation of the well-reviewed Legend of Sleepy Hollow. on Friday, August 23.

Since the early 1990's, ELTC has offered ASL performances for at least one night for each of three mainstage productions yearly. The theatrical ASL interpreters are Kathy Filippo and Gina Lanza, who have performed many times for ELTC. The process involves them seeing the production at least once, plus going over the script several times to figure out who will interpret which roles, and in many cases, come up with signage for unusual names and words.

The world premiere production of Legend of Sleepy Hollow runs through August 31 in Cape May and in October will transfer to the Ocean Professional Theatre Company in Barnegat, New Jersey.


OTHER PEOPLE'S MONEY


FREE FOR ALL is a much-loved Washington tradition that offers free Shakespeare performances to the community. STC is thrilled to kick off its 27th season with Much Ado About Nothing, directed by Jenny Lord, original direction by Ethan McSweeney.

Fall in love with one of the most romantic comedies ever written, Shakespeare's Much Ado About Nothing. Everyone can see that Beatrice and Benedick are meant for each other except Beatrice and Benedick. Hero and Claudio, themselves newly betrothed, conspire to trick them into announcing their feelings and falling for each other. Meanwhile, a bitter and troublesome Don John schemes to destroy Claudio and Hero's engagement by besmirching Hero's honor.

August 20-September 1 at Sidney Harman Hall in Washington, DC.

Started in 1991 to bring free Shakespeare to new and diverse audiences in the Washington metropolitan area, to date, the Free For All has reached more than 560,000 area residents and counting.

The Shakespeare Theatre Company Free For All is a highlight of Washington's theatre season, a traditional outing that attracts the city's most diverse audience.



THE TONY AWARD WINNING SEATTLE REPERTORY THEATRE is one of five organizations or individuals who will receive the 2013 Seattle Mayor's Arts Awards. Mayor Mike McGinn will present the awards at a public ceremony at Seattle Center in Friday, August 30.

The honorees include two individuals and four organizations, and represent categories ranging from promoting arts as a means of social change to artistic excellence. The Seattle Arts Commission recommended the recipients from a pool of more than 600 public nominations, which was a new record. The Mayor's Arts Awards recognize the contributions of artists, arts and cultural organizations and community members who make Seattle a city of creativity.

OPERA AMERICA the national nonprofit service organization for opera, was recently inducted into the American Classical Music Hall of Fame (ACMHF) in recognition of its significant service to the field.

David Klingshim, founder of the ACMHF, presented the award to OPERA America President/CEO Marc A. Scorca during a private event hosted by Cincinnati Opera. Cincinnati wildlife artist John Ruthven designed the gold ACMHF medallion, which features an eagle with a lyre.

The American Classical Music Hall of Fame honors the great artists and institutions that have helped shape the landscape of American music and in doing so, nurture current and future classical music enthusiasts. The ACMHF has honored over 180 inductees in the areas of composition, solo artist, chamber music, conducting, education and institution.

Founded in 1970 by 17 opera company general directors, the initial objective of OPERA America was modest: to establish open lines of communication between opera companies for the purpose of sharing productions. Since then, OPERA America's services and scope have increased exponentially as the organization facilitates the development of a growing industry. In addition to general directors, OPERA America's programs now serve the entire opera field, including a broad spectrum of administrators from opera companies of all sizes, trustees, artists, students, educators, music publishers, artists managers and leaders of allied businesses. As part of its continuing strategic development, new programs are being designed to engage and inform a broader and more diverse audience for the art form.

Programs and services include:

Professional development activities, including an annual conference, where the industry gathers for inspiration and to learn new skills; the Leadership Intensive, which identifies and develops future opera company leaders; and Forums focusing on issues such as singer training, new works, marketing/PR and electronic media. Programs to increase awareness and appreciation of opera and its artists, such as National Opera Week, which celebrates the joy of opera through fun, free events nationwide; audience development initiatives in conjunction with opera companies; and performances of new works and discussions with their creators, live-streamed to a national audience.

Grants totaling more than $11 million to facilitate the creation and presentation of new North American operas.

Research and data analysis facilitating the work of opera companies, scholars and journalists. Mr. Scorca will celebrate his 25th year at the helm of OPERA America in 2015. Other inductees from the 2012-2013 American Classical Music Hall of Fame class include Steve Reich, David Zinman, Dale Warland, Nadia Boulanger, The Beaux Arts Trio, The Philadelphia Orchestra and Emanuel Ax.

THE BOOK OF MORMON celebrated its 1,000th performance August 17 at the Eugene O'Neill Theatre in New York City.


GET WELL SOON TO . . . .


DANIEL CURRY a dancer in the Broadway musical Spider-Man: Turn Off the Dark, who was seriously injured during the Thursday, August 15, performance when part of his leg was caught in a piece of the show's elaborate automated equipment Reports were that a floor completely closed on his leg. Emergency responders had to cut a hole in the stage floor to free Curry who was transported to Bellevue Hospital in serious condition, according to a FDNY report.

"Show spokesperson Rick Miramontez released a statement which stated. "The technical elements of the show are all in good working order, and we can confirm that equipment malfunction was not a factor in the incident. Our thoughts are with Daniel and his family."

In a statement Actors' Equity indicated that they have "initiated an investigation into the situation, working closely with its members and the representatives of the production."

Their statement continued that "Equity's agreement provides for medical care, and extended worker's comp coverage for the member. Additionally, Equity will assist in arranging for additional help and support through the Actors' Fund and other industry resources."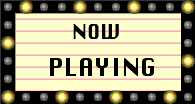 MR. BURNS, A POST-ELECTRIC PLAY the New York premiere of this new play by Anne Washburn, with music by Obie Award winner Michael Friedman, directed by Obie Award winner Steve Cosson, founding Artistic Director of The Civilians.

What will endure when the cataclysm arrives - when the grid fails, society crumbles, and we're faced with the task of rebuilding?

"Anne Washburn's imaginative dark comedy propels us forward nearly a century, following a new civilization stumbling into its future. A paean to live theater, and to the resilience of Bart Simpson through the ages, "Mr. Burns is an animated exploration of how the pop culture of one era might evolve into the mythology of another."

Commissioned by The Civilians. Developed in partnership with The Civilians, Seattle Repertory Theatre, and Playwrights Horizons. Mr. Burns had its World Premiere at Woolly Mammoth Theatre Company in Washington, DC in May 2013.

Previews begin August 23, 2013 at Playwrights Horizons Mainstage Theater, NYC.

OBVILION A World Premiere by Carly Mensch. Directed by Mark Brokaw.

A World Premiere about family and belonging.

Sixteen-year-old Julie won't come clean about where she spent this past weekend, but it was not on the college recruiting trip she led her parents to believe. What could she possibly be hiding? Whatever her mother and father imagine, nothing can prepare them for the actual truth in this wise, funny play about the surprising choices we make - and the people we disappoint - when we forge our own way in life.

August 20 – September 7, 2013 at the Westport Country Playhouse in Westport, CT.

25th ANNUAL PUTNAM COUNTY SPELLING BEE conceived by Rebecca Feldman with music and lyrics by William Finn, a book by Rachel Sheinkin and additional material by Jay Reiss.

The Tony Award winning musical comedy is about six adolescents vying for the spelling bee championship of a lifetime. This hilarious show is made even more unpredictable by audience participation; before each performance 4 audience members are recruited to participate onstage as guest spellers.

August 23-September 1 at the beautifully restored opera house now known as City Theater in Biddeford, Maine.

PHILIP GOES FORTH by Pulitzer Prize-winner George Kelly.

Jerry Ruiz directs a cast that includes Cliff Bemis, Teddy Bergman, Bernardo Cubria, Jennifer Harmon, Carole Healey, Christine Toy Johnson, Natalie Kuhn, Brian MacDonald, Jennifer McVey and Rachel Moulton.

Scenic design by Steven C. Kemp, costume design by Carisa Kelly, lighting design by Christian DeAngelis, and sound design by Toby Algya.

Philip Goes Forth tells the story of a young man who rebels against his father and a career in the family business. He leaves home and ventures to New York to write plays without his father's support or blessing, but with this warning: "Don't imagine, whenever you get tired floating around up there in the clouds that you can drop right back into your place down here — that isn't the way things go!"

George Kelly's comedy made its debut at Broadway's Biltmore Theater in January of 1931. New York was the city of dreams — and Kelly's humorous examination of one young dreamer remains an exquisite portrait of coming-of-age in modern America.

Performances begin on August 24th and continue through October 20th. Opening Night is set for September 16th at Mint's home in New York City.

"The Mint does for forgotten drama what the Encores! series does for musicals, on far more modest means" (The New York Times). The Mint was awarded an OBIE for "combining the excitement of discovery with the richness of tradition," and a special Drama Desk Award for "unearthing, presenting and preserving forgotten plays of merit."


WHO'S WHERE




LORETTA LYNN who has been announced as one of 16 whom President Obama will venerate with the Presidential Medal of Freedom, the highest honor The United States can bestow upon a citizen, performs Thursday, August 22, at the Wagner Noel PAC in Midland, TX. Friday's show is at the Majestic Theatre in San Antonio. On Saturday she'll be singing her hits at the Stafford Centre in Stafford, Texas,

KRISTIN CHENOWETH takes to the stage of the Hollywood Bowl for concerts August 23-24. She will be joined by musical director/conductor Mary-Mitchell Campbell. The Tony Award winner will offer tunes from her Broadway, television and film successes as well as personal favorites. A spectacular fireworks show will cap off the evenings.

TAYLOR SWIFT has a split four night engagement at the Staples Center in Los Angeles beginning Monday, August 19. No performance on Wednesday.

PINK finishes her eight show gig at the Ron Laver Arena in Melbourne, Australia with a performance Monday, August 19, followed by more of the same on Tuesday, Thursday and Friday.

BRUNO MARS is on stage this evening Sunday, August 18, at the KFC Yum! Center in Louisville, KY. Monday's show is at the Bankers Life Fieldhouse in Indianapolis. On Wednesday he's in the spotlight a the Time Warner Cable Arena in Charlotte, NC. Thursday's gig is at the Philips Arena in Atlanta.

MERCYME on stage Saturday August 24, at the Wells Fargo Arena in Des Moines, IA.

BONNIE RAITT performs Thursday, August 22, at the Pacific Amphitheatre in Costa Mesa, CA.

STRAIGHT NO CHASER open a three night gig Wednesday, August 21, at Harrah's in Atlantic City.


FINAL OVATION


SHIRLEY HERZ a Tony Award winning, legendary theatrical press agent, died on Sunday, August 11, 2013 at the Mount Sinai Hospital in New York. The cause was complications from a stroke suffered on July 18. She was 87.

During her nearly 65 years of working in the world of theater, Shirley Herz received numerous honors: In 2009, the American Theatre Wing and the Broadway League awarded a special Tony Award for Excellence in Theatre, "given to individuals that have demonstrated extraordinary achievement in theater but are not eligible in any of the established Tony categories."

A year later, she received the Theatre Hall of Fame Founders Award for Outstanding Contribution to the Theatre. In 2008, the Manhattan Theatre Club named the lobby of its Broadway home (The Samuel J. Friedman Theatre on West 47 the Shirley Herz and Bob Ullman Lobby. Mr. Ullman is a longtime colleague.

She worked on nearly 100 original Broadway plays, revivals, and musicals, including Do Re Me, 3 Penny Opera, Jerry's Girls, Perfectly Frank, Legs Diamond, La Cage aux Folles, Gypsy starring Tyne Daly, The Royal Family, Cat on a Hot Tin Roof, Singin' in the Rain, Fiddler on the Roof, On Golden Pond, Oh! Calcutta! and Dancing at Lughnasa.

Ms. Herz became Rosalind Russell's personal press representative after their long tour of "Bell, Book and Candle," and a Broadway run of Wonderful Town (1953). "I learned more about the theater from her, than anyone else, before or since," she later recalled in an interview. As an apprentice to Broadway publicity legend Dorothy Ross, she worked on House of Flowers, a 1954 musical by Harold Arlen with book by Truman Capote, and a cast that included Pearl Bailey, and newcomers Diahann Carroll, Carmen de Lavallade, Geoffrey Holder and Alvin Ailey.

n 1971, she launched her own agency, Shirley Herz Associates. As a longtime member of the Association of Theatrical Press Agents and Managers (ATPAM), she served on its Board of Governors for decades. She was a member of The Broadway League and also served on the board of the nonprofit Dorothy Strelsin Foundation.

Her circle of friends include longtime clients Angela Lansbury, Tyne Daly and producer Barry Brown. This past April, she spent three weeks in Australia visiting Ms. Lansbury who was performing in "Driving Miss Daisy." Other clients were Zoe Caldwell, Colleen Dewhurst, Arthur Laurents, June Havoc, Fritz Holt, Rosemary Harris, Ellis Rabb, Julie Harris, Eva Le Gallienne, Peter Allen, Tallulah Bankhead, and many more.

The many writers whose productions Ms. Herz publicized included Edward Albee, Brian Friel, Frank McGuinness, Arthur Miller, Tennessee Williams, Sam Shepard, Harvey Fierstein and Jerry Herman.

Among Off-Broadway companies, she represented The Irish Repertory Theatre, Abingdon Theatre Company, The Living Theatre and Theater Breaking Through Barriers; in 1984, she opened Charles Busch's "Vampire Lesbians of Sodom," his first hit show.

Herz served on the American Theatre Wing's Advisory Committee for more than 25 years.

Last Wednesday Broadway theaters dimmed their lights in her honor.

"Shirley Herz was a legendary theatrical publicist who was honored by many including the Tony Awards during her long and extraordinary career on Broadway," said Charlotte St. Martin, Executive Director of the Broadway League. "In addition to publicizing many of Broadway's most iconic shows for nearly 65 years, she was a fascinating person who lived a fascinating life; always passionate about her chosen profession. A well-respected mentor and leader, she will be greatly missed. Our thoughts go out to her family, friends and colleagues."

Shirley Herz is survived by Herbert Boley, who she married in 1948, never divorced and with whom she remained friends. Her survivors also include Beth and Jeff Alper, and many other cousins from Philadelphia, including: Jeanette Aschenbrand, Joel Aschenbrand, Deborah Keller, and Dr. James and Gay Alper.

JANE HARVEY who recorded with the Benny Goodman orchestra in the 1940's and later sang with Desi Arnaz, died at her home in West Hollywood on August 15, 2013. The cause was cancer. She was 88.

She began her career as a child entertainer known as Baby Phylis. She was a burlesque "chaser" singer, whose job it was to perform in an attempt to restore order in between the more sexy segments with the baggy pants comics and the "girls." After that, she appeared with several other shows, including singing with one of the well-known bandleader of his day, Ray Herbeck. She also had a sustaining radio show on the Mutual Broadcasting System. Her affiliation with Benny Goodman resulted from talent spotter John Hammond bringing Goodman to hear her sing at Club Cafe Society.

With Benny Goodman she recorded You Brought a New Kind of Love to Me in December 1944 for Columbia Records. She stayed with the band for six months, cutting tracks for the best-selling Close as Pages in a Book, Up in Central Park, Only Another Boy and Girl and He's Funny That Way.

In 1946 she played the Blue Angel and then joined the Desi Arnaz orchestra, recording several titles with him for RCA Victor, including Mi Vida and A Rainy Night in Rio and also appearing with him for a successful engagement at Ciro's. When the band left to go on the road, she chose to remain at the club.

During World War II she entertained the troops in Europe on a 1948 USO tour with Bob Hope and Irving Berlin. Upon returning to the States, she made her Broadway debut in the 1950 Harold Rome musical Bless You All with Pearl Bailey.

She had the distinction of being the first face ever broadcast on NBC-TV by virtue of being chosen in 1947 as their Tele-Queen for the very first week of network broadcasting. As such, she also led a parade down Hollywood Boulevard.

In 1950 she was selected as the "girl" vocalist on the first late-night network TV show Broadway Open House, forerunner to The Tonight Show.

Noted for being opinionated, in 1947 she was banned from Twentieth Century-Fox lot after a verbal battle with studio music chief Alfred Newman.

In 1958, she sang two tracks with the Duke Ellington Orchestra.

In 2008 the L.A. Times reported that "singer [Harvey], who cast her first presidential vote for Adlai Stevenson in the 1950s, works the phones for Obama"

She resumed her cabaret career in 2011 with appearances at Feinstein's in New York and the Catalina Jazz Club in Hollywood, and reissued five CDs of her previous recordings including an unreleased session that she had done with guitarist Les Paul.

Married four times, her first two marriages were first to the son of Hollywood press agent and discoverer of Marilyn Monroe, Johnny Hyde, and then to jazz super-producer Bob Thiele. The tempestuous relationships were cited as a damper to her professional career. The second married did result in the birth of her only child Bob Thiele, Jr. with whom she always maintained a close relationship.

Her third marriage also ended in divorce. In 2002, she happily wed for the fourth time to Los Angeles lawyer Bill King.

Harvey is survived by her husband William King, her son Bob Thiele Jr., daughter-in-law Amy Kanter Thiele, and a grandson, Owen Thiele.













Next Column: August 25, 2013
Copyright: August 18, 2013. All Rights Reserved. Reviews, Interviews, Commentary, Photographs or Graphics from any Broadway To Vegas (TM) columns may not be published, broadcast, rewritten, utilized as leads, or used in any manner without permission, compensation and/or credit.
Link to Main Page
---
Laura Deni



For the snail mail address, please E-mail your request.
CLICK HERE FOR COMMENT SECTION