! >
Broadway To Vegas
 
  SHOW REVIEWS CELEBRITY INTERVIEWS GOSSIP NEWS

| | |
| --- | --- |
| | |
CAMILLE CLAUDEL REUNITES EDER AND WILDHORN - - PARTY LIKE THE ASTORS - - ANNE JACKSON AND ELI WALLACE IN TENNESSEE REMEMBERED - - CORN DOGS AND WINE - - JAY LENO'S WIFE KEYNOTE SPEAKER - - NATHAN LANE - BUSY, BUSY, BUSY - - WESTERN LEGENDS CELEBRATION - - GREGORY HINES REMEMBERED IN LAS VEGAS - - DONATE . . . Scroll Down


IT'S FAIR WEATHER


What wine goes with a corn dog?

The Nebraska State Fair whose motto, "If you can put it on a stick we call it food," will now attempt to answer the question that has kept so many of us up at night - which bottle of Nebraska wine is the best?

There are wineries in Nebraska. Who knew?

The Nebraska State Fair, August 23 through September 1st, is heralding; "A wine tasting event...Vintage Nebraska." Officials extol, "Yes! Grapevines can be commercially grown in Nebraska. This 2-day festival features Nebraska wineries, and locally known authorities on grape growing and wine making. Come and sample over 30 different wines." Friday and Saturday, August 29 – 30.

Last year there were over 23,000 exhibits at the Oregon State Fair, which is coincidentally about the same number of ears of corn consumed by fairgoers.

Staged in Salem, Oregon August 21-September, you'll get into the fair free on September lst if you come "dressed in a full Elvis costume." Performing that day will be The 3 Faces of the King concert with The Jordanaires - the original back up vocalists for Elvis.

Chris LeDoux, a former rodeo circuit cowboy turned singer, puts on his foot stompin' show August 22.

Fairs and food have always gone together. The word fair is derived from the Latin "feriae", meaning feast, and reflects that a feast was the main event at Medieval fairs. There are at least 25 varieties of food-on-a-stick featured at state fairs. These include alligator, deep fried candy bars and the perennial favorite, corn dogs.

This year the Iowa State Fair added salad-on-a-stick.

The Midwest Dairy Association passed out 90,000 free samples of "salad-on-a-stick" - a baby spinach leaf and a cheese cube on a toothpick that can be dunked in a honey mustard-yogurt dip - at the fair, which runs through today, August 17.

Arlette Hollister has been Superintendent of Foods at the Iowa State Fair since her husband "volunteered" her for the job in 1985. An English/speech schoolteacher whose only "D" in college was in foods, Arlette learned by "trial and error!"

Incredibly, in 15 years, she grew the department to be the largest in the nation. The Iowa State Fair rightfully now boasts to have the largest Foods Department of any fair in America. In 2001 it awarded the largest amount of prize money ($59,000), and had the most divisions (170) and classes (877) - exceptional even for a fair with almost 1 million in attendance.

Last year Hollister and 60 helpers oversaw 10,000 entries brought in by 775 contestants.

The Arizona State Fair is held October 9-26 in Phoenix. Attendance tops out at over one million and the featured performer will be Alan Jackson.

Contests involving food are extremely popular. Some of the more interesting are; Best SPAM® Recipe Competition which is held October 10th Local Fair: 1st Prize $150, 2nd Prize $50, 3rd Prize $25, Plus a ribbon, an award certificate and a SPAM® apron.

HERB-OX® Bouillon Comfort Food Contest takes place Monday, October 13. HERB-OX® is searching for America's most satisfying Comfort Food. Cook up a savory stew, classic casserole, sizzling stir-fry or other old fashioned favorite. Prizes: 1st Place: $250, 2nd Place: $100, 3rd Place: $50, Each winner also receives a ribbon, award certificate and apron. The first 20 contestants will receive a jar of HERB OX® Bouillon.

C&H® Sugar Arizona Candy Shoppe contest. The brochure touts "Create a candy that reminds you of our beautiful state of Arizona. Arizona with its citrus trees, palm trees Native Americans, Hispanic culture, and wonderful southwest flavor." The spiced up sugar high is Saturday, October 18th. Prizes: 1st prize - $100, 2nd prize - $50, 3rd prize - $25.

It was during the Saint Louis World's Fair of 1904 that fairgoers first ate hot dogs and ice cream cones as they walked. Corn dogs were first consumed at the State Fair of Texas, invented in 1942 by State Fair concessionaires Carl and Neil Fletcher.

This year the Texas State Fair takes place September 26-October 19th at Fair Park, a 277-acre entertainment and recreation complex owned by the City of Dallas, located two miles east of downtown. The park is the year-round home of the Music Hall, Cotton Bowl and eight museums. Fair Park is a National Historic Landmark and boasts the largest collection of art deco exposition buildings in the United States.

Texas, noted for bragging, isn't padding it when they report the Fair's economic impact on Dallas: approx. $350 million annually. Ride & food revenues: $21 million (2002).

Mamma Mia! the Broadway hit featuring the music of ABBA makes its Dallas debut in the Music Hall as this year's State Fair Musical.

The Mississippi State Fair, in Jackson, one of the largest state fairs in the South, begins the first Wednesday of October each year and runs for 12 days. The fair features a mile-long midway.

A fair couldn't be a fair without a midway.

The Mighty Thomas Carnival, based out of Austin, TX, covers 10 states and offers up to 50 rides, 50 games and 15 food concessions.

The Thomas Carnival was founded in 1928 by Art B. Thomas in Lennox, South Dakota. The Thomas Carnival has been owned and operated by the members of the Thomas family continuously since then. Presently there are fourth generation family members working in the business.

For the Eastern Idaho State Fair celebrating its 100th birthday in Blackfoot, Idaho August 30-through September 6, the Thomas Carnival operations have one hundred and fifty traveling workers, assisted by locally hired helpers to set up, operate, and then dismantle the show. That includes not only the rides, games, and food stands seen by the public on the midway but generators and wire, light towers, benches, rest areas, trucks and trailers, repair shops, laundry and uniform facilities, offices and living quarters.

After closing in Idaho on September 8 the carnival moves on to the Arkansas-Oklahoma State Fair in Fort Smith, Arkansas.

The Arkansas/Oklahoma State Fair, one of the nation's largest bi-state fairs begins the third Friday after Labor Day and continues for 9 days. One of their biggest attractions is the milking barn.

The New Mexico State Fair September 5-21, located on a 236-acre spot in the heart of Albuquerque, boasts attendance topping 540,000. Performers this year include Martina McBride, Ashanti, 3 Doors Down and Aaron Tippin.

Big numbers pour in to see the Chile Cook-Off and heat up the pallet with the Battle of the Salsas.

The North Carolina State Fair is October 17 - 26 in Raleigh. The site for the first fair held in October of 1853 was a 16-acre tract about 10 blocks east of the Capitol in Raleigh. In the Raleigh Register, the city s weekly newspaper, a week before the big event ". . . the entrance fee at the gate will be 25 cents for a single person, and $1 for a carriage; and 50 cents for a buggy." The City of Raleigh contributed $25.00 toward the fair and receipts amounted to $3,000.

Last year 696,977 came to the fair.

The Georgia State Fair has been held in Macon since 1851 and will be staged this year September 22-28.

George A. Pig served as the State Fair mascot for many years. As he matured, his physique left something to be desired - he pigged out. To hide his spreading girth shoulder placecards promoted the Georgia State Fair. Officials knew that a protege was needed take over for the porked out George. Eased into retirement as the Georgia "elder statesman of Fair promotions," Fair officials developed Chops, the new mascot billed a "piglet reporter" who promises "not to be a boar."

The Georgia Fair also stages an Elvis impersonation day on September 29th, complete with an Elvis impersonation contest.

Other contests include; hot dog eating, pizza eating, chicken wing eating, and ice cream eating.


FROM MRS. ASTOR'S BALL TO A MURDER
The Astors Beachwood Mansion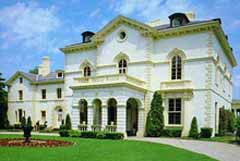 Astors' Beechwood, a beautiful ocean front mansion located on Bellevue Avenue in historic Newport, Rhode Island, is the former home of the Queen of American Society, Caroline Astor.

Caroline Schermerhorn married William Backhouse Astor in 1853 and insisted upon being called The Mrs. Astor.

As such she was the creator of the first American social register, "The 400," - a list of 213 families and individuals whose lineage could be traced back at least three generations.



Caroline Astor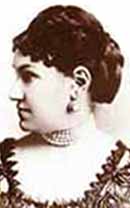 She was also the mother of John Jacob Astor IV, who died on the RMS Titanic.

Beechwood was built in 1851 for a New York City merchant named Daniel Parrish; the architects were Andrew Jackson Downing and Calvert Vaux. William Backhouse Astor, Jr., purchased the mansion in 1881, and it became the social center for New York Society for twenty-five years of the Gilded Age.

Caroline Astor resided over countless social activities during the eight weeks of each year she visited Beechwood. The highlight of every summer season was Mrs. Astor's Summer Ball.

Caroline Astor's annual ball in Newport became as prestigious and anticipated as the parties she threw in New York. It was said that "would-be" socialites would even scheme or bribe Mrs. Astor's friends to procure for them an invitation to her balls. It was rumored at the time that "$15,000 paid into the right hands could get one into Mrs. Astor's annual ball."

Today, the gorgeous mansion is privately owned and home to not just the Summer Ball, but also to some interesting murders. Take your pick. Or, participate in both. Loads of fun and one of the best entertainment buys in the nation.



The Astor Ball from The Astors Beechwood Mansion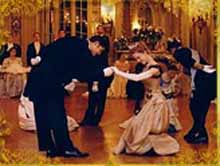 The Beechwood Theatre Company is the in-house performance company at The Astors' Beechwood Mansion. They offer Newport's only Living History tour guided by members of the Beechwood Theatre Company who recreate the lifestyle of Newport's vivid Victorian past.

Open to the public, The Astor Ball and Murder at Bal Masque, are regularly scheduled during the summer.

The Astor Ball is an elegant re-creation of a Victorian Ball. Guests stroll thorough the home, interacting with Mrs. Astor's family and friends. The ball begins at the ring of the butler's bell. This evening is a glimpse into American society's festive past. Participants experience the definition of fun before the invention of radio and television.

The evening begins with a stroll through the home where you interact with Mrs. Astor's family, friends and domestics and learn about the family and the etiquette of the ballroom.

In the ballroom, you can dance with your escort or one of the actors. The dances are simple and some instruction is included. Adults and Seniors: $18.00 Children under five are free.



Murder at Bal Masque from The Astors Beechwood Mansion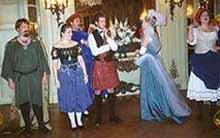 Murder at Bal Masque is an interactive murder mystery set in the 1890's. The performance begins in the ballroom admist a flurry of music and dancing.

Strange things begin to happen. A murder occurs. Will you solve the crime? Guests search the home looking for clues and questioning the possible suspects - you never know what might happen.

Adults and seniors $20.00. Children under five are free.

The Astor Ball takes place August 18th and 26th and the Murder Mystery can be enjoyed August 21st and 28th.



Broadway To Vegas is supported through advertising and donations. Priority consideration is given to interview suggestions, news, press releases, etc from paid supporters. However, no paid supporters control, alter, edit, or in any way manipulate the content of this site. Your donation is appreciated. We accept PAYPAL. Thank you for your interest.


FIFTH ANNUAL WESTERN LEGENDS CELEBRATION
Clint Walker once worked in Las Vegas as a deputy sherrif and nightclub bouncer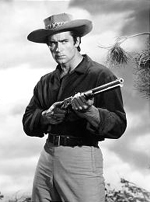 The era of the Western may be dying off - resurrected only on cable television - but the folks in Kanab, Utah do whatever they can to keep the spirit alive. The Fifth Annual Western Legends Celebration takes place Wednesday through Sunday in Kanab, located 80 miles north of the Grand Canyon and 70 miles south of Bryce Canyon. Honored will be Clint Walker, John Wayne, Charlton Heston and Adrian Booth.

Cheyenne was television's first hour-long Western and set the standard.

Clint Walker who starred as Cheyenne Bodie, the larger-than-life Army scout, once lived in Las Vegas, working as a deputy sheriff and as a nightclub bouncer.

Walker will be honored for his portrayal of Western heroes and will be on hand to receive a plaque on the Little Hollywood Walk of Fame.

Past honorees include Tom Mix, Dale Evans, the cast of Gunsmoke, Ben Johnson, Dale Robertson and Robert Fuller.

Also honored will be John Wayne posthumously for the many western movies he made. Charlton Heston's son will accept the award on behalf of his father. Adrian Booth's film career began in 1937. She starred in a series of westerns with Monte Hale and opposite Bill Elliot, Rod Cameron, Charles Starret, Jim Davis, Forrest Tucker, Jim Brown and Roy Rogers to name a few. The actress was planning on attending until she recently fell and broke her hip.

Now in its fifth year, the festival honors stars who made their mark in Westerns and who worked in Kanab.

Activities include Western folklore and crafts workshops, the Cowboy Poetry Rodeo, Dutch oven cook-off, fiddle contest, wagon train, parade, an old-fashioned cowboy church, food vendors, a Western film festival, lectures, movie-set tours, panel discussions and a poetry contest which has $5000 in prize money, trophies and bragging rights for the coming year.

Entertainers include; Baxter Black, Riders in the Sky, Jim Curly Musgrave, Belinda Gail and Brenn Hill.

Baxter Black, who still doesn't own a television or cellular phone, has been rhyming his way into the national spotlight since 1982, and now stands as the best selling cowboy poet in the world. Cowboy poet, ex-veterinarian and sorry team roper, he is billed as "having more hair around his lip than on his head." He's achieved notoriety as a syndicated columnist and radio commentator. From the Tonight Show and PBS to NPR and the NFR, Baxter's wacko verse has been seen and heard by millions. His works are prominently displayed in both big city libraries and small town feed stores.

Since 1977, Riders In The Sky have branded the genre with their own mark, crafted from a well-balanced mix of both classic and original western songs, smooth harmony, hot licks and slapstick comedy. In two decades they have performed more that 4,000 shows, 200 national TV appearances, 200 public radio shows, 2.3 million miles on the road, three television series and dozens of albums down the trail.

Fifth Annual Western Legends Celebration takes place in Kanab, Utah Wednesday through Sunday.


SWEET CHARITY


LONG DAYS JOURNEY INTO NIGHT Special Actors Fund Performance of Eugene O'Neill's Long Days Journey Into Night starring Tony winners Vanessa Redgrave and Brian Dennehy Tuesday, August 26 at 1PM at The Plymouth Theatre. All proceeds will benefit The Actors' Fund of America's programs and services, helping everyone in the Entertainment Industry, nationwide.

MAVIS LENO wife of Jay Leno, has agreed to be the keynote speaker November 6th at the Gender Matters luncheon in Denver, sponsored by the Women's Foundation of Colorado. She'll speak on the Campaign to Stop Gender Apartheid in Afghanistan, a group she has headed since 1997. Its volunteers are working to restore the rights and equal treatment that Afghan women enjoyed prior to Taliban rule.


THE MUSIC GOES ROUND AND ROUND


VOICES FOR GILDA This CD is a fundraiser for Gilda's Clubs, named in memory of Gilda Radner from Saturday Night Live who died of ovarian cancer in 1989.

The CD contains 14 great songs by singers including Nathan Lane singing The King of Broadway, from The Producers cast recording. Other remarkable talents on this CD are; Elton John, Steve Martin, Tony Bennett, Victor Garber, Sarah McLachlin and Gene Wilder. The CD is now being sold on Amazon.com.

GYPSY Bernadette Peters, Tammy Blanchard, John Dosset - in conjunction with the release of the Gypsy CD - the three stars will be autographing the Angel Records' new cast recording.

The CD includes informative liner notes by Gypsy author Arthur Laurents, four tracks never previously released on CD, and a CD booklet containing the complete Stephen Sondheim Gypsy lyrics and dialogue inserts preceding each song. Fye in New York City Tuesday, August 19th from 12:30pm to 2:30pm.



CAMILLE CLAUDEL the new musical collaboration between Nan Knighton and Frank Wildhorn, is having its world premiere at Goodspeed Musicals' Norma Terris Theater in Chester, CT.

With book and Lyrics by Knighton and music by Wildhorn, the production stars Matt Bogart (Paul Claudel), Rita Gardner (Madame Claudel), Linda Eder (Camille Claudel), Michael Nouri (Auguste Rodin) and Milo O'Shea (Monsieur Claudel).

Gabriel Barre directs a cast that includes; John Paul Almon, Timothy W. Bish, Nick Cavarra, Margaret Ann Gates, Natalie Hill, Antonia Kitsopoulos, Mayumi Miguel, Tracy Miller, Tricia Paoluccio, Darren Ritchie and Shonn Wiley.



Camille Claudine c.1884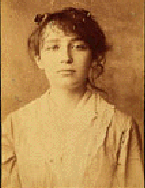 The plot is based on the relationship between sculptor Camille Claudel and her mentor, Auguste Rodin. A revolt against nature-a woman of genius! Camille Claudel broke all the rules. A sculptor when women didn't sculpt. A model, a mistress, a muse. A wild and stormy affair with Auguste Rodin.

The 1988 French film Camille Claudel, starred Isabelle Adjani and Gerard Depardieu.

Not since 1997's Jekyll & Hyde has a Wildhorn project starred his wife, singer-actress and former 13-time Star Search winner, Linda Eder. An earlier effort Wildhorn penned with Eder in mind - a romantic-comedy titled Havana, is on the back burner.

Talkbacks with the creative team, on the process of creating this new musical, take place immediately following the performances on Thursday evenings August 21, and August 28th.

Choreographer: Mark Dendy. Set Designer: Walt Spangler. Costume Designer: Constance Hoffman. Lighting Designer: Howell Binkley. Sound Designer: Mark Menard. Musical Director: Jeremy Roberts. Musical Orchestrations: Jonathan Tunick.

Performances to September 7th.

LONG BEACH PLAYHOUSE SALUTES BROADWAY in celebrating their 75th anniversary season by saluting Broadway.

Eight productions, to be mounted during the 2003-2004, will celebrate the Best of Seven Decades of Theatre. Each selection for this milestone season is chosen to depict the best Broadway had to offer for each decade.

The 30's is represented by Stage Door, a comedy by Edna Ferber and George S. Kaufman. The will inaugurate the season opening September 19 and run through November 1.

This show, presented at the Playhouse in 1938, featured Margie Cate Greene and Robert Mitchum.

The Playhouse has chosen to spotlight The 40's with Mister Roberts, by Thomas Heggen and Joshua Logan which opens on November 7.

The 60's is represented through the Neil Simon comedy, Barefoot in the Park. That opens February 20.

The 70's come to the stage in Deathtrap a thrilled by Ira Levin. One of the great popular successes in Broadway history, this ingeniously constructed play will begin performances April 2, 2004.

The Playhouse spotlights The 80's through Lend Me a Tenor a comedy by Ken Ludwig. Then the fun begins on May 21, 2004.

The 90's is honored through Dancing at Lughnasa, a drama by Brian Friel. Widely regarded as Friel's masterpiece, this extraordinary play won the 1992 Tony Award for Best Play, the Outer Critics Circle Award for Best Broadway Play, and the New York Drama Critics Circle Award for Best Play. Opens July 2, 2004.

Closing out the season is what the Playhouse hopes is a hit in this century - Thicker Than Water a comedy by Roy Battocchio. Opens August 13, 2004.

Established February 18, 1929, the Long Beach Playhouse is one of the oldest continuously operating theatres west of the Mississippi.

TRUMBO: RED WHITE AND BLACKLISTED starring Nathan Lane during the first four weeks of the open ended run. Written by Christopher Trumbo and featuring the letters of his father, the legendary screenwriter and novelist Dalton Trumbo, features a rotating cast of stars as narrator/Christopher Trumbo.

Nathan Lane stars from August 26 to September 21. The official opening is September 4th.

A portion of the proceeds will benefit People For the American Way in support of its efforts to protect constitutional liberties, including the freedom to dissent.

In addition, a special evening to benefit the Writers Guild of America East Foundation will take place August 26th. A special preview performance will be followed by Q&A with playwright Christopher Trumbo and Nathan Lane.

Westside Theatre in New York City.

Following this engagement the talented and career-on-a-roll Lane takes the stage of Boston's Huntington Theatre Company in Butley, dark comedy by Simon Gray in which Lane stars as a self-destructive English professor. This production had been slated for January 2-February 1, 2004 but was rescheduled to October 24-November 30 to accommodate Lane's desire to join Matthew Broderick in returning to The Producers during the first three months of 2004.

The reshuffling act at the Huntington how has Bad Dates written by Theresa Rebeck and starring Julie White, taking over the previous Butley slot of January 2-February 1, while Paris Letter, which was to open October 24 has now been indefinitely postponed.

WICKED based on the cult novel by Gregory Maguire, with a score by Stephen Schwartz, tells the tale of Glinda and Elphaba, the witches from the Frank L. Baum classic. Joe Mantello directs the cast which includes Kristin Chenoweth as Glinda and Idina Menzel as Elphaba. Joining the cast is Joel Grey in the role of the Wizard of Oz. He replaces Robert Morse. Wicked New York rehearsals begin August 25th. Preview performances at the Gershwin start October 7th with the official opening slated for October 30th.

LYPSINKA! AS I LAY LIP-SYNCHING starring John Epperson, the Hazlehurst, Mississippi born former rehearsal pianist at American Ballet Theater, who creating Lypsinka over 15 years ago. Lypsinka came to fame with I Could Go On Li-Synching! which ran for a year Off Broadway and later played in Los Angeles, a production partially financed by Madonna. The conceptual, kaleidoscopic artist discovered the fan base expanded beyond a cult gay following.

Directed by Kevin Malony. Set and lighting by Mark T. Simpson; costumes by Bryant Hoven; wig stylist, Mitch Ely; makeup design, Louis Braun; soundtrack engineering, Mercer Media, Alex Noyes; soundtrack selection, creation and design, John Epperson. Can be seen at the nightclub Show, in New York City , through Sept. 7.

ZUMANITY by Cirque du Soleil is billed as "an intense visit to a world where human inhibitions are both unveiled and discarded, where style and intense sensual passion share an uncommon stage ... " Absolutely. This Cirque show stretches their own barriers taking sensuality to a new dimension and level. Erotic and artistic. Mix together decadent Germany ala Cabaret, decadent France of the Toulouse-Lautrec era, a carnival side show, sexual imagination with the Cirque spin and you have an evening that puts Zumanity into its own orbit. Zumanity is destined to become a Las Vegas commercial winner - the barrier and taboo breaking show for the hip, swinging singles and dirty old men with money to see in Sin City. Leave the kids at home or anyone who doesn't want to see nudity - including some faux sexual acts - on stage. Previews have begun at New York-New York Hotel. Celebrity opening set for September 20.

AS BEES IN HONEY DROWN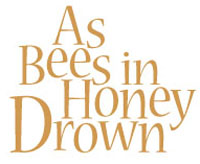 by Douglas C. Beane Starring Peri Gilpin. Also starring Chad Willett, Iona Morris, David Shatraw, Kate Steele and Cameron Watson. Directed by Sheldon Epps. opened August 15 at the Pasadena Playhouse.

This is the movie biz, baby - you've got to be at the latest hip bars, going to the hottest parties and schmoozing the right people if you want to even have a prayer of making it.

As the Playhouse stage bristles with techno rock, we dive into the aux courant world of today's deal-makers and career-breakers - where infatuation can lead down a dangerous path towards dismal failure or stratospheric success.

A mystery on one level and a sharp-as-a-knife exploration of the quality of stardom on the other.

Evan Wyler, a hot-and-hunky writer for this more-than-hip moment. Enter the mysterious and glamorous Alexa Vere de Vere. She chooses him to record her life for an epic screenplay - and Evan falls for her. He showers her with attention. Gives his all. Then she vanishes. Who is this woman - this "Auntie Mame" for a new generation? Who else has fallen under her spell? Mystery, glamour, love, style and excitement are all on stage. Performances through September 21.


| | | |
| --- | --- | --- |
| | | |
WHO'S WHERE


ANNE JACKSON AND ELI WALLACH in Tennessee Remembered. An evening of reminiscences of the words and works from the legendary Tennessee Williams as seen through the eyes of his friends and collaborators. A memorable evening with two of theater's most respected actors. Monday, August 18 , at the Bay Street Theatre. Sag Harbor, New York.

CHER performing Friday at the White River Amphitheatre in Auburn, Washington. Then the ageless star takes the stage Saturday at General Motors Place in Vancouver, B.C.

JOHN PRINE in the spotlight Friday at the Amphitheatre at Regency Park in Cary, North Carolina. On Saturday the performance is at the NTELOS Pavilion @ Harbor Center in Portsmouth, Virginia.

TONY DANZA brings his delightful personality and performance to the Abilene Civic Center in Abilene, Texas on Friday, August 22.

BIG BAD VOODOO DADDY Thursday at Humphrey's in San Diego. On Friday they can be enjoyed at the House f Blues in Anaheim, California. On Saturday the toe tapping rhythms are at the Konocti Harbor Resort and Spa at Kelseyville, California.

TONY BENNETT in a two nighter Friday and Saturday at the Hollywood Bowl, Los Angeles.

JIMMY BUFFETT has a two night gig at the Tweeter Center in Tinley Park, Illinois Thursday and Friday.

HUEY LEWIS AND THE NEWS in the spotlight Tuesday at Chastain Park Amphitheatre in Atlanta, Georgia. On Friday they begin a three night stand at Caesars Atlantic City in Atlantic City, New Jersey.

JIM BAILEY join world-renowned illusionist Jim Bailey as he brings his Judy Garland performance to life on the Playhouse stage. August 24 at the at the Ogunquit Playhouse in Ogunquit, Maine.

PAULA POUNDSTONE telling funny stories Friday, August 22 at Humphrey's in San Diego, California.

VINCE GILL has a three night stand at the Paris Hotel in Las Vegas beginning Thursday.

BOB NEWHART getting laughs Saturday at Camel Rock Casino in Santa Fe, New Mexico.

INDIA.ARIE singing Monday at Humphrey's in San Diego, California.


FINAL OVATION
GREGORY HINES

Hines, Hines and Dad performing at the Sands hotel, Las Vegas in 1973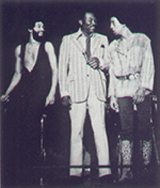 who passed away last week from liver cancer, was honored by the League of American Theatres and Producers. Last Tuesday night the lights of every Broadway theatre marquee were dimmed at 8 p.m.

The 57-year-old performer first appeared on Broadway in The Girl in Pink Tights in March of 1954. He won a Tony Award for his performance in Jelly's Last Jam in 1992.

While he was born and raised in New York, many thought he had grown up in Las Vegas, since he began performing on the Strip over 30 years ago.

His father has resided in Las Vegas for over 30 years. At the time of her death in December of 1999, Gregory's mother, Alma Kilfoyl, had lived in Las Vegas for 27 years.

She formerly managed the careers of her singing, dancing sons, Gregory and Maurice Hines - first in the 1950s when the youngsters performed in nightclubs and theaters as The Hines Kids and in the '60s as Hines, Hines and Dad, when their father, Maurice Sr., joined the act.

The act broke up in 1973, when Gregory quit to form a jazz-rock band.

He found supestar fame on stage and screen, winning a Tony Award for his starring role in the musical Jelly's Last Jam.

He appeared in such movies as White Nights, Running Scared, Tap and Waiting to Exhale.

Gregory and Maurice Hines reunited for the 1984 movie The Cotton Club, playing dancers Sandman and Clay Williams.

Hines also starred in his own situation comedy, 1997's The Gregory Hines Show.
















Next Column: August 24, 2003
Copyright: August 17, 2003. All Rights Reserved. Reviews, Interviews, Commentary, Photographs or Graphics from any Broadway To Vegas (TM) columns may not be published, broadcast, rewritten, utilized as leads, or used in any manner without permission, compensation and/or credit.
Link to Main Page
---
Laura Deni


CLICK HERE FOR COMMENT SECTION