! >
Broadway To Vegas
  
  REVIEWS INTERVIEWS COMMENTARY NEWS

| | |
| --- | --- |
| | |
TRUMP TRUMPS THE AUDIENCE OR HAMILTON - -STOP STALKING PRINCE GEORGE - - LUMINOUS WORLDS: BRITISH WORKS ON PAPER - - WAYNE BRADY RETURNS TO BROADWAY - - YOU'RE A GOOD MAN, CHARLIE BROWN TO BE RECORDED - - HAYLEY AND JULIET MILLS IN LEGENDS! - - GIRL SINGERS OF THE HIT PARADE - - THE LATIN GRAMMY CULTURAL FOUNDATION - - DONATE . . . Scroll Down
















Copyright: August 16, 2015
By: Laura Deni
CLICK HERE FOR COMMENT SECTION


POLITICIANS BECOME THE BEST THEATRICAL ROAD SHOW; BUTTER COW HOLDS OWN AGAINST CANDIDATES


Impossible to ignore. Hypnotic. Dominates conversations. Diverts attention away from anything else. Every Broadway producer's dream - watching a performance and then continuing to talk about it. At the moment the vaudeville act is free, although what's at stake has mega financial consequences. Currently, the road show is - individually and collectively - on a summer tour.

As a person who isn't going to be voting for anybody in any Republican caucus or primary, it's fun to sit back and watch the performance.

Two of the most recently successful Broadway mountings have been ones involving politics; The Audience about Queen Elizabeth's weekly meetings with whomever is the prime minister of Great Britain and Hamilton, the guy whose face is about to be replaced on the ten dollar bill.

Trumping both of those is anything involving The Donald.

Asking presidential candidate Trump some tough questions is important. However, the subject matter and how the questions are posed should be in the best interest of the American public, not in the best interest of boosting a rating.

There are two distinct sides to Trump. One is a brilliant businessman who knows how to build, negotiate and run a world-wide empire with interests around the globe. As was once the case when "the sun never sets on England," it may be fair to say that "the sun never sets on Trump."

Whatever that was that took place last week, it wasn't political "debate." It wasn't even particularly informative. The ratings for the side show were precedent setting. If it hadn't been for Trump the ratings would probably still have been precedent setting, only in the opposite direction.

That Ohio fun fest would have been a perfect opportunity to ask Trump some pertinent questions.

Trump understands the day-to-day hyperbole and exaggerations of male mid-East policymakers. Why wasn't he queried about mid-east policy? What about our military? The next wars will be fought in cyber space and with drones. Under what circumstances should we fight other people's wars on their land? Should our military be shifting attention away from training boots on the ground to honing brains who know how to combat internet espionage? There could be more problems caused by a low level drone dropping something that a criminal mailing powder in an envelope. How are we becoming prepared for a new and totally different era of warfare?



Trump speaking at a June 2015 campaign event. Photo: Michael Vadon.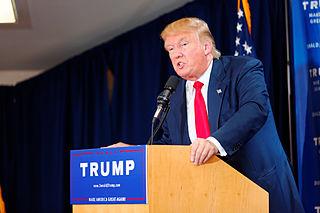 For days the bloodletting kerfuffle, resulting from an after event Trump innuendo, distracted from anything meaningful being gleaned from the "debate," and dominated the news. The crimson scathing was a fall out from a question related to a mano-a-mano verbal slug-fest between Trump and Rosie O'Donnell, who engaged in on-air television name calling.

Rather than bring up some television shout out that took place a few years ago, and perhaps was to draw attention to some television programs, it would have been more beneficial to the public to ask Trump about his business relationships with women. Did the females receive equal pay for comparable work done by men? Do his corporations have glass ceilings? Has he always has equal benefits and performance packages for both male and female employees? Do his female executives have real power, or are they in name only positions?

If elected president would Trump support funding for the arts?

About immigration.

The Statue of Liberty - a gift from France - contains a poem, reluctantly written by Emma Lazarus, which was appropriate for the time. In part, it states:

"Give me your tired, your poor,
Your huddled masses yearning to breathe free,
The wretched refuse of your teeming shore.
Send these, the homeless, tempest-tost to me,
I lift my lamp beside the golden door!"

It's a poem, not something carved into our constitution. The verse just as easily could have said: give us your brightest, your hardest working, those determined to succeed. . .

If Trump became president what would he do to encourage the best of the best to immigrate to America?



The world-famous Butter Cow is located in the Agriculture Building. In 2006, Sarah Pratt of West Des Moines became the Fair's fifth butter sculptor. Photo: Iowa State Fair.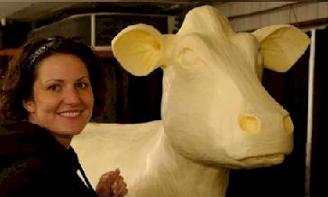 Giving competition to the world famous Butter Carving exhibition, yesterday afternoon Trump returned to Iowa to appear at the Iowa State Fair. Despite reports published elsewhere, he didn't introduce Grand stage headliners Del Leppard. However, he did pay his respects to the butter cow. On August 25 Trump stages a rally in Dubuque at the Grand River Center.

The Iowa State Fair attracts more than a million people from around the world and lasts through August 24. The Butter Sculpture Exhibit is so powerful it has its own search category.

The Butter Cow starts with a wood, metal, wire and steel mesh frame and about 600 lbs. of low moisture, pure cream Iowa butter. Once inside the 40-degree cooler, layers of butter are applied until a life-size butter cow emerges - measuring about 5-1/2-ft high and 8-ft long.

The 600-lb. butter cow would butter 19,200 slices of toast and take an average person two lifetimes to consume. Much of the butter is recycled and reused for up to 10 years.

In addition to the Butter Cow, a companion sculpture also graces the Agriculture Building coolers. During the 2015 Fair, a celebration of the 80th anniversary of beloved family board game, Monopoly, is on display.

Rich Perry, Ted Cruz and Carly Fiorina also buttered up the folks at the Iowa Fair.

While many feel that you have to be crazy to run for president, retired neurosurgeon Ben Carson set a new crowd-size record for a 2016 GOP presidential candidate in Iowa. A police supervisor estimated there were more than 2,000 on the Court Avenue Bridge in Des Moines during Carson's rally Saturday evening, August 8th. He returned to Las Vegas last Friday. Tickets sold out.

Last Wednesday Jeb Bush made his fourth trip to Nevada in three months speaking in Reno and North Las Vegas. He then returned to the Iowa State Fair, shaking hands and eating a fried Snickers bar, a beer, a fried potato chip and a pork chop on a stick.

The big question: will Joe Biden (or somebody) invite any of them to their inauguration?

In case anybody missed other political announcements - the delightful and smart Melissa Gilbert, who rose to international fame playing Laura Ingalls on Little House on the Prairie, has announced her candidacy for the 8th District Michigan congressional seat. The 51-year-old Democrat, who moved from California two years ago after marrying actor Timothy Busfield, is running on the Democratic ticket.

She hopes to unseat first-term Republican Rep. Mike Bishop of Rochester who won last year after then-House Intelligence Committee Chairman Mike Rogers decided not to seek re-election. The 8th District, which stretches across three counties from the northern Detroit suburbs to the state capital of Lansing and has been in GOP hands for 15 years. Bishop is among 23 incumbents -- and the third from Michigan — to be designated as the National Republican Congressional Committee's most vulnerable.

Gilbert was president of the Screen Actors Guild from 2001-05. She campaigned for Michigan gubernatorial candidate Mark Schauer in 2014.

The Gilbert-Bishop election is expected to be tenacious. Bishop campaign spokesman Stu Sandler called Gilbert a "tax cheat," and implied that she wouldn't relate to the values of the 8th District residents because she can afford to send her dog to a groomer.



Broadway To Vegas is supported through advertising and donations. Priority consideration is given to interview suggestions, news, press releases, etc from paid supporters. However, no paid supporters control, alter, edit, or in any way manipulate the content of this site. Your donation is appreciated. We accept PAYPAL. Thank you for your interest.





ART AND ABOUT


LUMINOUS WORLDS: BRITISH WORKS ON PAPER 1760–1900

Sir Thomas Lawrence, Portrait of Mrs. Sarah Siddons, ca. 1790. Graphite on paper. Fine Arts Museums of San Francisco, gift of the Goldyne family in memory of Dr. Alfred J. Goldyne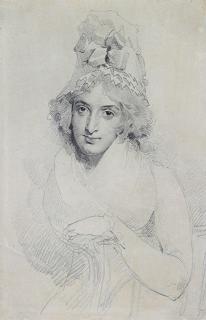 In celebration of J. M. W. Turner: Painting Set Free at the de Young museum through September 20, 2015 - the Legion of Honor presents an exhibition featuring drawings, watercolors, and oil sketches by Joseph Mallord William Turner and his contemporaries, including Thomas Gainsborough, John Robert Cozens, William Blake, John Constable, John Martin, and Samuel Palmer.

This installation emphasizes the rich holdings of the Fine Arts Museums' Achenbach Foundation for Graphic Arts, as well as important examples from private collections in San Francisco.

Luminous Worlds gathers about 40 works, ranging widely in subject matter and technique, that reveal the richness and versatility of British artistic production over the course of a century.

The exhibition reflects the 18th-century vogue for portraiture and caricature; the rise of landscape painting, especially in watercolors; the Romantic engagement with themes from mythology and literature; and 19th-century Orientalism. Highlights include Gainsborough's Upland Landscape with Figures, Riders, and Cattle (ca. 1780–1790), Sir Thomas Lawrence's Portrait of Mrs. Sarah Siddons (ca. 1790), Blake's The Complaint of Job (ca. 1786), and Turner's View of Kenilworth Castle (ca. 1830).

The exhibition is organized by the Fine Arts Museums of San Francisco and curated by Emerson Bowyer, research assistant, European Paintings.

Through November 29, 2015 at the Legion of Honor in San Francisco.









SWEET CHARITY


THE LATIN GRAMMY CULTURAL FOUNDATION

Venezuelan pianist Baden Goyo. Image: Twitter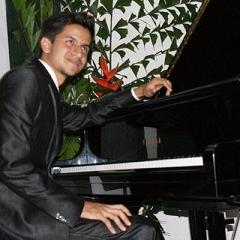 has announced that $600,000 in scholarships will be awarded to 33 students in various Latin American countries, Spain and the United States. The recipients were chosen by the Foundation's Scholarship Committee, which evaluated a highly competitive pool of applicants and awarded three Gifted Scholarship Awards with a maximum value of $100,000 each to students from Brazil, Spain and Venezuela. They are:

Brazilian singer Mirella Costa, Venezuelan pianist Baden Goyo and Spanish pianist Pablo Mirete.

Costa is a 25-year-old singer from Sao Paulo who will be studying at the Berklee College of Music in Boston. Goyo hails from Caracas, Venezuela, and is a 24-year-old pianist who will be studying at the New School for Jazz and Contemporary Music in New York. Mirete is a 17-year-old pianist from Elche, Spain, who will also further his studies at the Berklee College of Music in Boston.

In order to qualify for continued annual assistance during their four-year college commitment, the recipients of the scholarships must honor and maintain standards of excellence set forth by the Foundation and the respective music institution as well as maintain a 3.0 GPA, which will be assessed each year of their studies.

30 Scholarship Tuition Assistance Awards with a maximum value of $10,000 each to students from Bolivia, Brazil, Colombia, Costa Rica, Dominican Republic, Ecuador, Mexico, Puerto Rico, the United States, and Venezuela.

They are:

Elizabeth Avalos (United States), Renato Augusto Alves da Silva (Brazil), Santiago Barragan (Colombia), Pablo Benito Revollo-Bueno (Colombia), Orlando J. Berrios Rojas (Puerto Rico), Ricardo Chiesa (Puerto Rico), Jose Raul Cruz Melendez (Puerto Rico), Rafael Dos Santos Abdalla (Brazil), Oscar Ettedgui (Venezuela), Maurizio Fiore (Venezuela), Sergio Gallardo (Bolivia), Jairo Gallegos Ayala (Ecuador), Juan Camilo Gonzalez Gonzalez (Colombia), Rodolfo Guilherme da Silva (Brazil), Gregorio Andres Guzman Hernandez (Colombia), Zachary Hernandez (United States), Iseliana Mendez (Venezuela).

Also: Bryan Moreta (Ecuador), Steven Muñoz Uribe (Colombia), Esmirna Ortiz (Dominican Republic), Geraldine Osorio (Colombia), Diego Pereira (Brazil), Mauro Pereira de Oliviera Jr. (Brazil), Joabe Reis (Brazil), Cristian Restrepo (Colombia), Marco Antonio Ribera Tejeda (Mexico), LizVette Rivera (Puerto Rico), Marianelly Rodriguez Quesada (Costa Rica), David Suleiman (Puerto Rico), and Juan Pablo Villota Rosero (Colombia).

The Latin Grammy Cultural Foundation was established by The Latin Recording Academy to promote international awareness and appreciation of the significant contributions of Latin music and its makers to the world's culture, and to protect its rich musical legacy and heritage.



FROM STALKING JACQUELINE KENNEDY AND HER CHILDREN TO PRINCE GEORGE
Being held by his father Prince Willian, an official photograph of George, which was taken at his sister's christening was released on Tuesday, July 21, the day before the royal toddler's second birthday. Photo by: Mario Testino.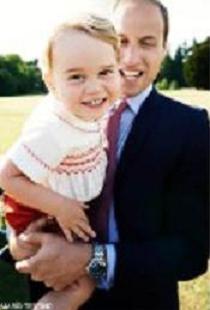 Jacqueline Kennedy was forced to get a restraining order. Prince William and Catherine are making an appeal.

The paparazzi should stop harassing Prince George. Kensington Palace has issued a release stating the problem is so severe that the situation in increasingly dangerous.

Those who buy and print the sneaky snaps are as guilty as the ones who push the camera button.

It's wrong for the paparazzi to target children. It doesn't matter if they are royal or the children of celebrities. If a parent wants to show off their child - they will. Just because a parent releases a photo or - under certain circumstances - takes their child into an arena where photographs are likely to be located, doesn't mean the minor is fair game. There is no hunting season on children.

The press knows when a star wants to use their children for their own publicity purposes. Many of them have reality shows. The Cambridge family is trying to coexist in the modern world and the historical one, which they partially represent. Prince William is trying his best to move the monarchy into the modern age. He went to a 'real' college and married his college sweetheart. He has a 'real' job.

The children, and their parents, are entitled to have a life. Both Princes William and George will one day be known as His Majesty. The kind of rulers they become will, in part, be influenced by their upbringing.

Prior to the age of instant communication, Queen Elizabeth ascended the throne at a youthful age under extraordinary circumstances brought on by her uncle's abdication. Although Queen Elizabeth II has been an incredible monarch, it can only be hoped that never again will a person of such a young age be so burdened with the weight of that crown.

As a general rule of thumb, being a monarch is a senior citizen occupation. Nobody should want a bitter old person taking over. Some guy or gal who has spent their entire life required to watch every step and word, unable to relax, forced to remain hidden and wary of anyone and everyone. That doesn't set the foundation for compassionate leadership.

While most people don't think past lunch, or their current bank balance, it's not in the best interest of any country to have future monarchs raised in isolation, looking skeptically at, and viewing people as untrustworthy. That's a dangerous seed to be planted into a child's head. It only takes a couple of generations to cement a foundation. If the press forces isolation and mistrust, then dangerous ground is being laid. If not Prince George, then his heir will have a sense of power and entitlement, but lack understanding or compassion.

If a child has to be isolated for fear of being stalked and tormented - with no respect for their privacy - then they are more apt to rule in an authoritarian way. There will be neither respect, nor empathy, for the common man.

Even though the problem people are "only a few," there is no way to determine the good guys from the bad. Everybody has a phone which takes pictures; eventually you distrust everyone.

The palace has issued an appeal to world media not to publish unauthorized images of the two-year-old, who is third in line to the throne.

The royal residences do an excellent job of releasing official photographs on all members of the royal family. By the way, the senior royals work more days per year than the average America.

The palace signaled out a small number of media organizations, mostly in Germany, France, Australia, New Zealand and the US who had published photos of Prince George in "unacceptable circumstances".

The palace says in recent months, photographers have:

Used long range lenses to photograph the Duchess of Cambridge playing with her son in private parks

Monitored the movements of Prince George and his nanny around London parks, as well as the movements of other household staff

Photographed the children of private individuals visiting the Duke and Duchess of Cambridge's home

Pursued cars leaving family homes

Used other children to draw Prince George into view around playgrounds

Hidden on private property in fields and woodland locations around the duke and duchess's Norfolk home

Obscured themselves in sand dunes on a rural beach to take photos of Prince George playing with his grandmother

Placed locations near the home of Catherine's parents in Berkshire under steady surveillance

Just as deliberately luring Cecil the lion away from a protected area, so he could be killed, is a serious crime, using children to lure Prince George should be a felony. You don't use children to lure children.

It said the most recent incident, which was last week, involved a photographer who was discovered by police lying down in the boot of a rented car attempting to shoot photos outside a children's play area.

Has everyone forgotten that Prince George's grandmother Princess Diana was killed in an automobile crash while being chased by the paparazzi.


SPREADING THE WORD


JULIE ANDREWS WILL DIRECT My Fair Lady for Opera Australia. Andrews, the original star of the Lerner and Loewe musical will helm the 60th anniversary production at the Sydney Opera House next August. Dame Julie who made her first trip to Australia in 2013 will be working alongside Tony-award winning choreographer Christopher Gattelli, Opera Australia's artistic director Lyndon Terrancini, and producer John Frost.

This isn't her first foray into directing. In 2003, Andrews directed a production of The Boy Friend, which was her 1954 Broadway debut show. She has also directed stage productions of her children's book The Great American Mousical.

A MOVIE LIVE IN CONCERT is no longer just for adults. Parents and children are invited to watch the new Thomas & Friends movie, live in concert with the Royal Philharmonic Orchestra, conducted by Richard Balcombe, in a once-in-a-lifetime music and movie experience at London's Cadogan Hall – the perfect opportunity for your little engineers to join everyone's No.1 hero as he steams off on his next adventure.

Shiver me timbers! Surprises await Thomas and his friends as they dig up their most daring adventure yet. Unearthing an old pirate ship, Thomas is on the hunt for Sodor's lost treasure. When Thomas rocks the boat with some new friends, trouble soon rushes in. Will Thomas track down the treasure in time or will Sailor John set sail with it? Join Thomas & Friends and see for yourself in this explosive movie adventure.

Wednesday, August 26, and Thursday, August 27, at Cadogan Hall in London.

SHARPIES a staged reading of the new comedy by Eugene Pack. Starring Vanessa Williams, Matthew Broderick, Carol Kane & Dayle Reyfel.

The comedy follows a group of iconic celebrities at an autograph-signing convention weekend in Milwaukee. A portion of the proceeds from this reading will benefit The Felix Organization whose mission is to provide inspiring opportunities and new experiences to enrich the lives of children who are growing up in the foster care system.

Thursday, August 20, at Guild Hall in The Hamptons, NY.

YOU'RE A GOOD MAN, CHARLIE BROWN featuring the young stars from The School of Rock, Finding Neverland, Matilda and more, will be recorded by Broadway Records on September 2nd and 3rd during performances at 54 Below in New York City,.

The Grammy-nominated music is by Clark Gesner, with additional music from Andrew Lippa. Songs include My Blanket and Me, Book Report, Snoopy, My New Philosophy, Beethoven Day, The Kite, Suppertime.

Featuring: Joshua Colley (Les Mis) as Charlie; Aidan Gemme (Finding Neverland) as Snoopy; Luca Padovan (School of Rock) as Linus; Milly Shapiro (Matilda) as Sally; Mavis Simpson-Ernst (Evita) as Lucy; Zachary Unger (Big Fish) as Schroeder.

YOUNG FRANK LEACH'S musings on life, love, politics, Cape May vs. Philadelphia, and the social necessity of learning to dance are subjects of The Leach Diaries: The First Three Years, presented Thursday, August 20 by the East Lynne Theater Company as part of its Tales of the Victorians series. The play is adapted from actual diaries kept by Cape May-born and raised Frank Leach, from 1870 to 1873, adapted by ELTC's artistic director, Gayle Stahlhuth. The location is The Leach House, one of the homes in which Frank Leach actually lived.

Cape May and Philadelphia personality, Frank Leach, kept six diaries for eleven years, from 1870-1881, covering ages 15-26. In the 1990's, Anne Pratt edited these diaries for publication in The Cape May Star & Wave, the newspaper once owned by Frank's father. In 2002 and 2003, ELTC presented them as staged-reading performances. In 2004, Stahlhuth added another year for another performance, and compiled all four years into the book: The Leach Diaries: The First Four Years that was then published.

With "diaries" in hand, see three actors bring Frank and his friends to life. This is a must-see for anyone interested in taking a peak at everyday life, romance, and humor as seen through the daily lives of Victorians. This is the first time it has been presented since 2004.

The role of Frank Leach will once more be portrayed by Lee O'Connor, and the roles of Frank's many friends will be played by James Rana and Gayle Stahlhuth.

Thursday, August 20 at The Leach House in Cape May New Jersey. Tasty treats will also be served.

NEW YORK CITY'S FAMED COLLEGIATE CHORALE founded in 1941 by legendary conductor Robert Shaw - has announced changes to reflect the future:

A new name - MasterVoices - to reflect a broadening and deepening of artistic vision;

A new partnership with New York City Center, featuring concert performances of operettas and operas in English, debuting with The Pirates of Penzance and Dido and Aeneas;

A revival of the organization's commitment to commissioning new work, with world premieres this season by Michael John LaChiusa and Marisa Michelson;

A new outreach program, Bridges, in which MasterVoices will engage with a community in the New York City area each season to create and perform a newly commissioned work and explore creative performing spaces throughout the five boroughs.

WAYNE BRADY the personable television host of Let's Make a Deal, will done those 'kinky boots' to play Lola in the Tony award winning production of Kinky Boots beginning November 21. The Emmy award winning Brady made his Broadway debut in a 2004 stand in Chicago.

BOTANICUM SEEDLINGS Theatricum Botanicum's development series for playwrights has announced the recipient of the fifth Israel Baran "Izzy" Award. Named for Theatricum's first dramaturg, who passed away in 2007, the award was created in honor of Baran's keen mind, sharp tongue and ear for language (despite the fact that he was frustratingly deaf), and recognizes the Seedlings play that "speaks to us the loudest."

The winning play, Jew Kamp by New York City-based playwright Stephanie Swirsky, was presented as part of last season's Summer Playreadings series.

Jew Kamp is a darkly comic, billed as a "dangerously honest" - look at Jewish teens exploring their history, culture and sexuality while visiting concentration camps in Poland during the day... and hooking up in their hotel rooms at night. Theatricum company member Alan Blumenfeld directed the Seedlings reading last August. Jew Kamp will be presented as part of the New Work Festival III at the Carrie Hamilton Theatre at Pasadena Playhouse in May, 2016.




LEGENDS!

Hayley and Juliet Mills in the Australian premiere of Legends!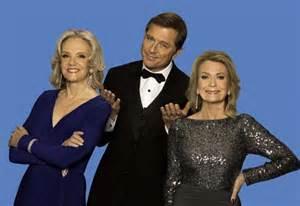 a play by Pulitzer prize winner James Kirkwood.

Directed by Christopher Renshaw.

Starring real life sisters Hayley Mills and Juliet Mills. Featuring Maxwell Caulfield and Leah Howard.

As the sun sets in Manhattan the claws come out as two famous but fading movie stars try to upstage one another. Leatrice Monsee (Hayley Mills) and Sylvia Glenn (Juliet Mills) are hustled by a theatre producer played by Maxwell Caulfield to kick-start their once-luminous careers by starring in a Broadway–bound play. There's just one problem: they loathe one another.

"Welcome to the satirical and sentimental world of Legends! a fun house of gossip, rivalry, reminiscence, longing, scandal and - a sexy male stripper named Boom Boom."

The pairing of screen stars Hayley Mills and Juliet Mills, daughters of the legendary actor Sir John Mills, is drawing renewed interest in this play which "promises to be a sensational sister act full of back-stabbing and banter, wisdom and wit."

Set design by Justin Nardella.

Opens August 20 at Her Majesty's Theatre in Adelaide, Australia.

CAFE SOCIETY from Emmy Award-winning writer Peter Lefcourt.

Directed by Terri Hanauer.

Five self-absorbed customers find themselves trapped together in Starbucks. Set around the corner in a West L.A. franchise, the world premiere of Café Society promises to be sly humor about life in L.A., Café Society takes an irreverent look at our obsession with social media and the way we connect in today's world.

"Like any good comedy, this play pokes fun on the surface, but the reality that underlies it is actually heartbreaking," says Hanauer. "A coffee house used to be a place where you could go to meet people, to have a discussion. Now, when you walk into a Starbucks, there is absolutely no contact. Everyone is on their devices. Yet we all still have that hope, that desire, for human connection."

Starring Julliard graduate Eric Wentz as Jeff McHenry, a wannabe screenwriter who writes at Starbucks so he can study the "human condition" firsthand; Chandra Lee Schwartz as Kari Shaw, a hungry young actress desperate for her big break; Road Theatre Company member Susan Diol as high octane realtor Marilyn Dresden; History Channel's Cities of the Underworld host Eric Myles Geller as a libertarian personal wealth consultant; and Emmy Award-winning actor Ian Patrick Williams as a delusional homeless man. Nick Cobey plays the mysterious loner who triggers the connection between these five raging narcissists, while e Donathan Walters plays Darnell, the barrista, and Kailyn Leilani Gabriel Romero make cameo appearances on video.

Set design for Café Society is by Amanda Knehans; lighting design is by Donny Jackson; sound design is by Dino Herrmann; projection design is by Yee Eun Nam; costume design is by Jackie Gudgel; graphic design is by Nancy Nimoy; and casting is by Michael Donovan, CSA. The production stage manager is Rita Cofield.

There will be two preview performances, on Thursday, August 20 and Friday, August 21. Café Society opens for press on August 22 and continues through October 11. Performances at The Odyssey Theatre, West Los Angeles.

GIRL SINGERS OF THE HIT PARADE Colleen Ray, Jennifer Grimm and Sophie Grim. Dominic Tarullo is on piano; Kevin Rowe on bass, and Reed Grimm is on drums.

Rosemary Clooney, Patti Page, Doris Day, Connie Francis and Peggy Lee ruled the airwaves in the 1950s with such unforgettable songs as Hey There, Tennessee Waltz, Who's Sorry Now, Que Sera, Sera, and Fever. Now North Coast Repertory Theatre brings back those musical memories with Girl Singers of the Hit Parade. Audiences will be treated to excellent vocals and musicianship, sing-a-longs and a lighthearted trip down memory lane.

Performances begin Thursday, August 20, and run through Sunday, August 30 at North Coast Rep in Solana Beach, CA.

A DELICATE SHIP written by Anna Ziegler.

Directed by Margot Bordelon.

"It's Christmas Eve, and Sarah and Sam are celebrating like New Yorkers: flirting over wine and debating the nature of existential suffering. Then there is a knock on the door, and Sarah's childhood friend Nate stands at the threshold. And suddenly suffering becomes a whole lot less sexy. A kaleidoscopic look at one night in New York City that changes the lives of three people forever."

Featuring Matt Dellapina as Sam, Miriam Silverman as Sarah and Drama Desk Award winner Nick Westrate as Nate.

August 18 through Saturday, September 12, 2015 with a Thursday, August 27, 2015 opening at the Peter Jay Sharp Theater in New York City.


WHO'S WHERE




ONE DIRECTION sings Tuesday, August 18 at the Ohio Stadium in Columbus, OH. Next Sunday, August 23, they can be enjoyed at Soldier Field in Chicago.

IDINA MENZEL on Tuesday, August 18 brings her tour to Cincinnati, OH for a show at the PNC Pavilion at Riverbend Music Center. Wednesday finds her in Columbus, OH at the Palace Theatre. Friday's performance is in Cuyahoga Falls, OH at the Blossom Music Center. On Saturday she's in the spotlight in Detroit, MI at the Fox Theatre. Next Sunday, August 23, she'll be on stage in Indianapolis, IN at the Murat Theatre at Old National Centre.

TAYLOR SWIFT begins a two night stand Monday, August 17, at the Gila River Arena in Glendale, AZ. on Friday, August 21, she begins a split five night contract at the Staples Center in Los Angeles.

DIANE KRALL opens a two night stand Friday, August 28, at The Hollywood Bowl in Hollywood, CA.

FRANKIE VALLI AND THE FOUR SEASONS the cherished pop/rock group with doo-wop harmonies - whose early career became the basis for Jersey Boys - performs Wednesday, August 19, at Wolf Trap in Vienna, VA.

FOO FIGHTERS perform Monday, August 17, at Fiddler's Green Amphitheatre in Englewood, Colorado. On Wednesday they're on stage at the Hollywood Casino Amphitheatre in Maryland Heights, MO. Friday finds them at the sprint Center in Kansas City. On Saturday they rock out at the Excel Energy Center in Saint Paul, MN.


FINAL OVATION


FRANK GIFFORD Hall of Fame football player for the New York Giants and a legendary broadcaster, died Sunday, August 9, 2015 at his Connecticut home of natural causes. He was 84, just a week away from his 85th birthday.

Gifford was a No. 1 draft pick by the Giants in 1952 and enjoyed a versatile career with New York, playing both offense and defense. He was named NFL Player of the Year in 1956 and named to seven Pro Bowls for three different positions – defensive back, halfback and flanker.

His first two marriages ended in divorce. Since 1986 he had been married to Emmy Award winner Kathy Lee Gifford, who survives him as do their two children, Cody and Cassidy, who is an actress. He is also survived by three children from his first marriage; Jeff, Kyle and Victoria, and five grandchildren.

SAMUEL "BIFF" LIFF a legendary Broadway producer, manager and agent died Monday, August 10, 2015, at his home in Westchester County, NY. He was 96.

He began his Broadway career in 1949 with a production of Along Fifth Avenue. He went on to work on hit shows like Gentlemen Prefer Blondes, Nine, Dear Barbarians, The Matchmaker and My Fair Lady, which starred Julie Andrews.

He also established himself as a theatre producer, with credits including Don't Drink the Water, The Happy Time, Hello, Dolly!, Breakfast at Tiffany's, Oliver! The Philanthropist, Private Lives, The Penny Wars, Moonchildren, Sugar, Tricks. and Promises, Promises.

Liff was honered with Primary Stages' Dedication to New Plays Award in 2010, presented to an individual or group who have made significant contributions to the advancement of new plays.

By acknowledging his diverse contributions to the industry, Primary Stages placed him alongside other honorees such as Patti LuPone and The Baruch-Routh-Frankel-Viertel Group (2008), Daryl Roth and Jack O'Brien (2007), Julie Harris (2006), Susan Stroman (2005), Horton Foote and Primary Stages Founder and Executive Producer Casey Childs (2004), Harvey Fierstein (2003), A.R. Gurney (2001), John Guare (2000), Betty Comden and Adolph Green (1998), Stephen Sondheim (1997), Wendy Wasserstein (1996) and Terrence McNally (1995).

Liff later worked as a William Morris talent agent and served on the Tony Awards nominating committee for several years, until health issues prompted him to step down.

















Next Column: August 23, 2015
Copyright: August 16, 2015 All Rights Reserved. Reviews, Interviews, Commentary, Photographs or Graphics from any Broadway To Vegas (TM) columns may not be published, broadcast, rewritten, utilized as leads, or used in any manner without permission, compensation and/or credit.
Link to Main Page
---
Laura Deni



For the snail mail address, please E-mail your request.
CLICK HERE FOR COMMENT SECTION