! >
Broadway To Vegas
  
  REVIEWS INTERVIEWS COMMENTARY NEWS

| | |
| --- | --- |
| | |
RIDING A HARLEY MOTORCYCLE NAMED BONY ACROSS AMERICA - -PORGY AND BESS AT SEATTLE OPERA - - ONCE UPON A RHYME - - LAS VEGAS SPAS TACK ON ADDED CHARGES - - NEVADA'S GOVERNOR GETS MARRIED - - THE LOVE RANCH - - ERNEST HEMINGWAY: A LIFE INSPIRED - - THE GET ANIMATED INVASION - - DONATE . . . Scroll Down





Copyright: August 12, 2018
By: Laura Deni
CLICK HERE FOR COMMENT SECTION


RIDING A HARLEY MOTORCYCLE NAMED BONY ACROSS AMERICA
Christophe (left) De Goulaine and Lauvergeat (right ) brought their US Army 1918 Harley to the Somme American Cemetery and Memorial in Frnace on Memorial Day to honor the 1,844 American soldiers buried there after fighting in World War I in France. Now they are on a cross-country American tour. Photo: World War I Museum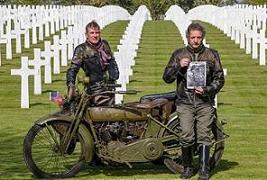 The famed 1918 Harley Davidson motorcycle has been named Bony. Broadway To Vegas guesses that riders Pierre Lauvergeat and Chistophe de Goulaine will have sore bottoms and be able to feel ever bone in their bodies when the ride is completed.

Those Frenchman aren't some daredevil kids desperate to get attention.

The purpose is serious and historically important.

Bony is a restored 1918 Harley-Davidson Model J. Approximately 400 Harley-Davidson Model J's were deployed in Northern France during World War I which was raging in Europe with unprecedented losses. President Wilson commits the United States to a quick ending of the war. To accomplish that he deploys to Northern France an American Expeditionary Force including 400 Harley-Davidson Model J motorcycles. Liberating Europe on a Harley.

The Model 18J boasts an 18-horsepower engine good for 55 mph with its sidecar, it was said to be the company's most powerful motorcycle at the time. It weighed just over 300 pounds without sidecar and has a three-speed transmission and chain drive.

The Harley-Davidson Model J's reputation for toughness was the motivator for the US government to purchase 20,000 for combat. Their record speaks for itself and H-D became the dominant American motorcycle maker for the next 100 years.

Bony is currently owned by Frenchman Chistophe de Goulaine, who found the Harley in a barn and purchased it in 2008. Working with his friend and ,echanic Pierre Lauvergeat it took nine months just to get the motor to start. Eventually, they return the Model J to top condition. That includes only 1918 parts. There's an original acetylene headlight. The wide leather, weathered saddle is original, stamped "Harley-Davidson." The oil pan still bears the inscription "Milwaukee, U.S.A." French and American flags fly on its front mud flaps.

What do you do with a restored the Model 18J?

Lauvergeat created Operation Twin Links to honor the role of the US in assisting France during World War I. The adventurers decided on a 5,000 miles journey across America to bring attention to the role the Harley Motorcycle played in World War I.

First they went to the Somme American Cemetery and Memorial in Bony, France, last spring as a pilgrimage and to test-drive Bony which is named after the city in which the cemetery is located.

They have told the press that they "stood before the 1,844 white marble crosses lined up on the perfectly mowed lawns and truly took stock of the sacrifice these young Americans made. They fell fighting for the freedom of a country that was not even theirs."

The 5,600-mile journey began in Mobile, Alabama in late June and will conclude in San Diego. They plan to return to France by November 11 to ride down the Champs-Elysees in Paris to celebrate Armistice Day, as soldiers did at World War I's end.

A "restored" motorcycle isn't to be confused with "brand new." The contraption reportedly "splutters, smokes, leaks oil, and loses nuts and bolts every now and then." One such bolt drop caused the pair to spend 45 minutes searching the roadside looking for a piece "the size of a thimble."

Soldier on.

Retro fitted in leather jackets, vintage half helmets, and aviator goggles the two motorcycle enthusiasts take turns pointing Bony in the right direction. The other one rides close behind in a van carrying supplies.

Bony was shipped to American on June 6 from Port Saint-Nazaire, where World War I soldiers docked to help France. It arrived on a cargo plane used to transport parts of the A320 aircraft between Saint-Nazaire and the Airbus factory in Mobile, Alabama.

The biker boys left Mobile, Alabama, on June 21. Alabama has special significance since Mobile was the 'forward ho' point for General WillIam Sibert, a native Alabaman and commander of the first four units of the American Expeditionary Force and the First Infantry Division in France. A force that included those 400 Model J Harley's. This huge military force earned the title "The Big Red One," Alabama is also where a pressing motorist offered his pickup to tow the bike when it overheated.

In Jacksonville, Florida the Harley-Davidson dealership lent the two Frenchmen their workshop for repairs.

It seems that the carburetor developed a temperamental mind of its own, so the pair received some assistance from the Adamec Harley Davidson Team RS. That's a Jacksonville-based group of motorcycle enthusiasts who will compete in the September's cross-country Motorcycle Cannonball.

After Nashville and Indianapolis, the pair made it to Milwaukee, Wisconsin, located north of Chicago on the banks of Lake Michigan. That's been home to the Harley-Davidson headquarters since 1903. The two Frenchmen took part in the brand's 115th anniversary celebrations on July 26.

While passing through Kansas City on Tuesday, August 7, 2018 they stopped at the National WWI Museum and Memorial, enjoying a tour of the Museum and Memorial.



Historical photo of motorcycles being used in World War I.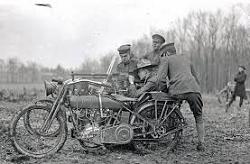 Then on to Sturgis, South Dakota which is where they are today, August 12, participating in the largest motorcycle rally in the United States. Tomorrow they'll get on the famed Route 66 and head towards Los Angeles.

Along the way they have been meet-and-greets, cook outs and luncheons.

The trip is scheduled to end in San Diego. Perhaps their own personal impossible drema - the motorcyclists hope at some point to find out who the soldier was that who rode their particular motorcycle in France in 1918.

The two men plan to get back to France on September 17. The last leg will be by plane from Los Angeles, but Bony will be taken home by truck and boat. They say that's just another way of paying homage to the doughboys who landed in France on June 26, 191 - by boat and truck.

The French bikers are supported by the Armistice centenary association in France and its U.S. equivalent, the World War I Centennial Commission, and are hoping to ride down the Champs-Elysées as part of the commemoration ceremony in Paris on November 11, 2018. "Homages are more than just a minute of silence in front of a monument to the dead. Our mission is to make some noise to thank the soldiers who fought for France!"

For history buffs who think they're heard the name de Goulaine before - go to the head of the class.

Christophe de Goulaine's family has lived in France's Loire Valley near the city of Nantes for centuries. Their Chateau de Goulaine has been their home for over a thousand years. Beginning as a 12th-century castle, its foundations is still part of the estate. But in the 16th century, de Goulaine's ancestor, French Huguenot Capt. Rene de Goulaine de Laudonniere, went to America with Jean Ribault to look for potential colony sites. They found Fort Caroline, in Jacksonville, Florida America's first European settlement.

That's one of the reasons the Harley guys stopped and visited the Jacksonville's Fort Caroline National Memorial which was billed as "an emotional homecoming."

Another memory stop was when Lauvergeat and de Goulaine parked the olive green Bony next to the cannon in front of the Timucuan Ecological and Historic Preserve site to be greeted by National Park Service Supt. Chris Hughes and veteran Ranger Craig Morris. Hughes and Morris provided a tour of the recreated fort to honor its 454th anniversary, then they walked to the Ribault Column on the banks of what the St. Johns River, which was called the River May by the Huguenots.

Rene Goulaine de Laudonnière (c. 1529–1574) was a French Huguenot explorer and the founder of the French colony of Fort Caroline in what is now Jacksonville, Florida. Admiral Gaspard de Coligny, a Huguenot, sent Jean Ribault and Laudonnière to explore potential sites in Florida suitable for settlement by the French Protestants.

Laudonnière was a Huguenot nobleman and merchant mariner from Poitou, France. In 1562, Laudonnière was appointed second in command of the Huguenot expedition to Florida under Jean Ribault. Leaving in February 1562, the expedition returned home in July after establishing the small settlement of Charlesfort in present-day South Carolina.

After the French Wars of Religion broke out between French Catholics and Huguenots, Ribault fled France and sought refuge in England. Meanwhile, the Huguenots planned another expedition to Florida and Laudonnière was placed in command in Ribault's absence. In 1564 Laudonniere received 50,000 crowns from Charles IX and returned to Florida with three ships and 300 Huguenot colonists.

Laudonnière arrived at the mouth of the May River (today called the St. Johns River) on June 22, 1564. He sailed up the river where he eventually founded Fort Caroline, which they named for King Charles, in what is now Jacksonville.

Laudonnière probably returned to Paris in December 1565 and reported to the royal Court at Moulins, He died at St. Germain-en-Laye in 1574. His memoirs, L'histoire notable de la Floride, contenant les trois voyages faits en icelles par des capitaines et pilotes français, were published in 1586.



The Goulaine Castle is where Christophe crashes when he's not riding his Harley.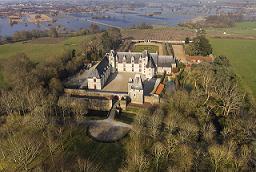 The "Goulaines" have always been attached to their heritage. The estate was built as a Marquisat by Henry IV in the early 17th century : at the time, its area covered 30,000 hectares. 30 generations of "Goulaine" have succeeded in this property. Robert de Goulaine restored the castle, bought from his uncle in 1957. It took more than 50 years of work to restore Goulaine all its splendor of yesteryear. Today, the Marquise de Goulaine and her son, Christophe de Goulaine (when he isn't riding that Harley) , continue this family adventure.

All great manors and castles are expensive to maintain, necessitating the property generating revenue.

This castle is no exception.

Today, listed as a Historic Monument since 1913, and listed in the historic heritage of Nantes, Goulaine Castle is part of the "Châteaux de la Loire"! A few minutes from the city center of Nantes, Goulaine Castle offers you the opportunity to realize your childhood dream: sleeping in a castle. Wake up in a sumptuous setting. Let yourself be transported to the time of the Renaissance, while enjoying the modern comfort.

In addition to one wing of the castle being turned into a bed and breakfast, the is a historical museum. Since 1999, the Official Museum of Biscuitery LU has been located in the old stables of the castle, where guests can visit the LU Museum. You can see the art and advertising collection of the brand of (cookies) biscuits. There are 600 works of art including paintings and sculptures. The brand is important in Nantes because the production of "le Petit Beurre" biscuits was in the "quai Baco" in the factories of the family. Today, the brand history is told with their works of art.

Another highlight is the butterflies' aviary. Since 1984, hundreds of tropical butterflies are showcased in an aviary, flying freely among tropical plants. This project was initiated by Marquis Robert de Goulaine (1933-2010) himself.

The main building was built on the foundations of an old fortress of the high Middle Ages. The ground floor of this central part is made available to the public for weddings and other family ceremonies such as a birthday or baptism. A room can accommodate 220 for a seated meal.

Château de Goulaine is also the estate-bottled wine produced at the château.



Famed chef Bobby Flay who owns the Mesa Grill at Las Vegas swears by the Beure blanc.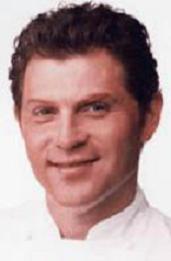 While it is not clear exactly when the estate vineyard started producing wine for commercial use, rather than just family consumption, the millennium during which the estate of Château de Goulaine has been producing wine makes it the oldest known wine business still in existence.

It is believed to be the third oldest commercial enterprise in the world and is considered the oldest European family owned business. The castle estate is one of the last Châteaux de la Loire to still be producing wine.

In addition to producing a Muscadet, Château de Goulaine also produces a Sancerre and Vouvray as well as what is believed to be the first commercial Chardonnay in the western Loire Valley. The estate also grows some Folle blanche.

Receiving the Bobby Flay seal of approval is Beurre blanc. As told by famed American chef Flay, the white sauce beurre blanc was allegedly invented in the kitchen of Château de Goulaine by the head cook, Madame Clémence Lefeuvre.






E-Book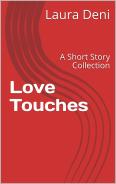 Soft back Book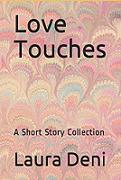 Broadway To Vegas is supported through advertising and donations. Priority consideration is given to interview suggestions, news, press releases, etc from paid supporters. However, no paid supporters control, alter, edit, or in any way manipulate the content of this site. Your donation is appreciated. We accept PAYPAL. Thank you for your interest.



E-Book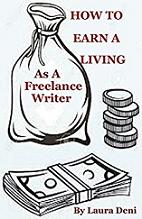 Soft back Book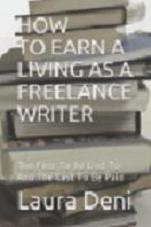 This is not your typical, totally boring textbook.

In the pages of How To Earn A Living As A Freelance Writer (the first to be lied to and the last to be paid) you'll find sex, celebrities, violence, threats, unethical editors, scummy managers and lawyers, treacherous press agents, sex discrimination; as well as a how-to for earning money by writing down words.





ART AND ABOUT


THE GET ANIMATED INVASION an interactive exhibit at the Grammy Museum in Los Angeles, celebrates the music that generations have come to know and love from Warner Bros. iconic animation shorts and films features nine interactive spaces anchored in iconic Warner Bros. animated worlds, five of which are designed in partnership with influential artists and designers known for their respective crafts. The exclusive band of buzzworthy artists and designers include Crystal Wagner, Joshua Vides, Confetti System, Amelia Muqbel, and Sam Taylor - each tapped to pay homage to select musical elements of Warner Bros.' adored cartoons through a modernized lens.

Warner Bros. has a long history of invading pop culture though music, from popularizing classical compositions to creating mainstream hits that stand the test of time; the latest of which is the animated feature Smallfoot, featuring an all-star voice cast and original music including a new song from Niall Horan.

The exhibits starts by celebrating Looney Tunes' unique way of blending comedy with a modern twist on classical music, featuring three unforgettable scenes where Bugs Bunny showcases his musical skills. Next, visitors can rock out in Judy Jetson's futuristic bedroom, which moonlights as the ultimate Jet Screamer fandom shrine. Other features include Scooby-Doo's psychedelic stage, equipped with spooky vintage instruments and villains to play hype man as well as the 2-D-meets-3-D phenomena that is Space Jam, and so much more. In addition, each world will also include rare artifacts from each animation and viewing areas powered by content partner Boomerang, the standalone premium video streaming service, to watch the musical scenes that inspired the space.

The pop-up exhibit will take over the Grammy Museum's second floor, August 19 - September 9, 2018.

ERNEST HEMINGWAY: A LIFE INSPIRED is a new, permanent exhibit on the life and career of author Ernest Hemingway at the JFK Library in Boston.

After Ernest Hemingway died in 1961, President Kennedy arranged for his wife, Mary Hemingway, to return to Cuba to retrieve her late husband's belongings. Mary later offered Hemingway's papers, photographs, and selected mementos to Jacqueline Kennedy for inclusion in the President's library. Mrs. Kennedy announced this gift in 1972. In 1980, she and Patrick Hemingway, the writer's son, dedicated the Collection in the newly opened Library. The Library is now the pre-eminent research center for Hemingway studies.

The new exhibit represents every aspect of the Ernest Hemingway Collection, presenting major works and the places, people, and experiences which inspired them. It highlights the early paperback books that John F. Kennedy would have encountered as a young Congressman. "In 2016, the Kennedy Library opened a temporary exhibit, Ernest Hemingway: Between Two Wars, the first ever major museum exhibition devoted to the work and life of Ernest Hemingway," stated James Roth, Deputy Director of the Library.

"It is now our pleasure to present a permanent Ernest Hemingway exhibit that tells the writer's story by weaving together his literary masterpieces with his worldly inspirations. The exhibit places the viewer in Hemingway's shoes, seeing the people and places that inspired his greatest works."

Featured in the exhibit are even first paperback editions of Hemingway's major works and pages from early drafts of A Farewell to Arms, The Sun Also Rises, and For Whom the Bell Tolls.

This exhibition was curated by the Library's Hemingway expert, Dr. Hilary Justice. It would not have been possible without decades of generous and unwavering support from Patrick and Carol Hemingway.






E-Book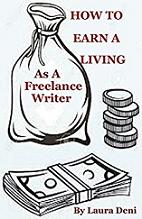 Soft back Book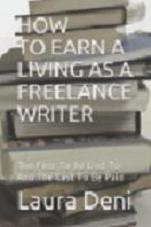 This is not your typical, totally boring textbook.

In the pages of How To Earn A Living As A Freelance Writer (the first to be lied to and the last to be paid) you'll find sex, celebrities, violence, threats, unethical editors, scummy managers and lawyers, treacherous press agents, sex discrimination; as well as a how-to for earning money by writing down words.





SWEET CHARITY


COMICS FOR MS CURE On August 8, 2018 Daniel Kitson, Lost Voice Guy, Gareth Waugh, Mark Nelson, Keir McAllister & Jay Lafferty came together, donating their time, while fundraising for MS charities at The Stand Comedy Club/New Town Theatre in Scotland.

. For some reason, MS is more common in Scotland than most countries in the world. Over 11,000 people in Scotland have multiple sclerosis with 100,000 in the UK.

MS is an incurable degenerative neurological disease which is unpredictable however progressive research is making advancements – and charity fundraising is always needed to help unlock the puzzle.

All Ticket Proceeds from the night of laughs were donated to MS Society Scotland.


SPREADING THE WORD


SUBMISSIONS FOR THE 2019 TRU VOICES NEW MUSICALS READING SERIES are underway. "Let us pay for a developmental reading of your new musical! Created to nurture producers as well as writers, Tru Voices seeks producer-driven projects, and also matches writers with producers. Each reading is followed by a Dollars and Sense panel discussion with prominent New York producers, general managers and artistic directors focusing on potential venues, marketing and budgeting of the work.

Acceptable are a diverse range of new works, as long as they are full length - minimum of 80 minutes - and have not been performed in front of a paying audience in the New York area.

Submissions for the 2019 TRU Voices New Musicals Reading Series close August 20, 2018.

THE CLASSICAL THEATRE OF HARLEM (CTH) has announced the appointment of Carl Cofield as Associate Artistic Director. Cofield comes to the organization with a long history of directing for CTH and regional theaters across America. He is also a theater instructor and is currently on faculty at The New School and New York University's Tisch School of the Arts.

A former child actor, Cofield graduated from the University of Miami, with a B.F.A. Always interested in the classics, he then studied at the Royal Academy of Dramatic Art in London, before heading to New York. He began working as an actor at: Arena Stage, Berkeley Repertory, McCarter, Geffen and many others. He was a resident company member of the Alabama Shakespeare Festival, the Acting Company and Shakespeare Santa Cruz. After a successful career as an actor, Cofield moved into the director's chair.

He attended graduate school at Columbia University, where he was a Shubert Fellow; mentored by Anne Bogart.

NEW OSCAR CATEGORY is the controversial Outstanding Achievement in Popular Film. Not too sure if that is going to be based upon box office receipts or how many fake friends a production has on their Facebook account. Apparently, the new category is an attempt to broaden the viewer base, bringing in a younger demographic to the Oscar telecast - which is a showcase for who wore whom and who looked glam - or not.

To be even more inclusive why not create awards in the directing, writing, acting categories - to name only three - for Best Director Who Has Never Won An Oscar - Best Script Writer (Original or Adapted) Who Has Never Won An Oscar, etc.

HOUSTON BALLET is on a historic tour. The company heads to the iconic Jacob's Pillow Dance Festival, August 15-18 in New York City, then to Dubai, United Arab Emirates for performances October 24-27.

SUNDAY, AUGUST 12 is National Julienne Fries Day. Monday, August 13, is National Filet Mignon Day, and Left-Handers Day. Tuesday, August 14, celebrates National Creamsicle Day. August 15 is National Lemon Meringue Pie Day and Julia Child's Birthday. August 16 is National Rum Day and National Bratwurst Day. August 17 touts National Vanilla Custard Day while August 18 is National Ice Cream Pie Day.






E-Book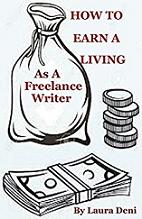 Soft back Book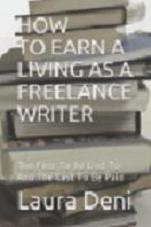 This is not your typical, totally boring textbook.

In the pages of How To Earn A Living As A Freelance Writer (the first to be lied to and the last to be paid) you'll find sex, celebrities, violence, threats, unethical editors, scummy managers and lawyers, treacherous press agents, sex discrimination; as well as a how-to for earning money by writing down words.





OTHER PEOPLE'S MONEY


THE LOVE RANCH that's a legal brothel in Nye County, Nevada owned by Dennis Hof, who is a candidate for a Nevada stage legislative seat, got his brothel shut and license yanked after he failed to apply on time for renewing his brothel license.

Authorities also contend that he modified the double wide trailers without getting permission, thus violating fire and safety codes.

The love shack also contained a full service bar and gift shop - in case a husband wanted to bring home a gift for his wife.

To re-open Hof must reapply. The next hearing is in two weeks.

In the meantime the 30 gals, who brag they can satisfy any man, are cooling their stilettos.

In cast the name Love Ranch rings a bell, this is where Lamar Odom was found unconscious.

BEAUTY COMES WITH A PRICE all spa services at Las Vegas hotels owned by the MGM Corporation will now charge an additional fee - or as they put it: "For your convenience, a 20% service charge will be added to all Spa treatments.

Customers are welcome to also tip.



E-Book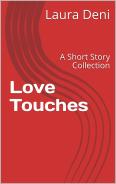 Soft back Book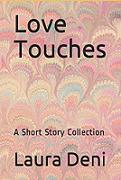 LOVE STRUCK


NEVADA GOVERNOR BRIAN SANDOVAL AND GAMING EXECUTIVE LAURALYN McCARTHY WERE WED Saturday, August 11, 2018 - making the first time a Nevada governor has married while in office. When Sandoval announced in December 2017 that he was getting divorced from Kathleen - his wife of 27 years and mother of his three children - Nevada voters were dumbstruck. Their quiet splitting was finalized in February.

In 2014 Sandoval won re-election as Nevada governor by 70.68 percent of the vote.

The amazingly popular governor, who turned down an opportunity to be considered as a candidate (an excellent choice) for the US Supreme Court, has served Nevada well. The Republican, Hispanic heritage, Catholic faith Sandoval, 55, has always done what is best for all Nevadans, even when some of the issues may have contradicted his own personal beliefs.

McCarthy, 48, is a 1992 journalism graduate of the University of Nevada, Reno, and is employed as the vice president of new markets at Aristocrat Technologies, a gaming machine producer. She is also noted for her interest in helping the handicapped. In 2016 she was divorced from Kenneth Hanifan after nearly nine years of marriage. The couple had no minor children.

It isn't known how Sandoval and McCarthy met or how long they have been together. The entire state wishes them happiness.



PORGY AND BESS by George Gershwin, DuBose and Dorothy Heyward, co-wrote the libretto based on their own play, itself based on DuBose Heyward's novel, and Ira Gershwin.

Maestro John DeMain, whose Porgy and Bess recording won a Grammy, conducts the opera for the fourth time at Seattle Opera.

Stage direction by Francesca Zambello,

The great American opera boasts some of the best songs ever written - including Summertime, I Got Plenty O' Nuttin', I Loves You, Porgy, and It Ain't Necessarily So.

Starring Alfred Walker and Kevin Short as Porgy; Angel Blue and Elizabeth Llewellyn as Bess; Lster Lynch as Crown; Mary Elizabeth Williams as Serena; tenor Jermaine Smith as Sportin' Life. In January Smith will be directing his first fully staged opera - Porgy and Bess for the South Florida Symphony Orchestra.

This production also features Brandie Sutton as Clara; Derrick Parker as Jake; Judith Skinner as Maria.

Also in the cast are: Bernard Holcomb (Mingo), Edward Graves (Robbins), Martin Bakari (Peter the Honeyman), Nicholas Davis (Jim), Damien Geter (Undertaker), Ernest C. Jackson Jr. (Nelson), and Cheryse McLeod Lewis (Annie) in their company debuts; as well as Ashley Faatoalia (Crab Man), Ibidunni Ojikutu (Strawberry Woman), and Marlette Buchanan (Lily).

Costumes by Hamilton costume designer Tony Award winner Paul Tazewell.

Porgy and Bess runs through August 25 at McCaw Hall in Seattle, Washington.

LOVE NEVER DIES music, book and orchestrations by Andrew Lloyd Webber. Lyrics and book by Glenn Slater. Book by Ben Elton and Frederick Forsyth. Love Never Dies is Andrew Lloyd Webber's sequel to The Phantom of the Opera.

Starring Gardar Thor Cortes as The Phantom; Meghan Picerno as Christine; Karen Mason as Madame Giry; Sean Thompson as Raoul; Mary Michael Patterson as Meg Giry; Katrina Kemp as Fleck; Richard Koons as Squelch; and Stephen Petrovich as Gangle.

The year is 1907. It is 10 years after the Phantom's disappearance from the Paris Opera House, and he has escaped to a new life in New York where he lives among the screaming joy rides and freak shows of Coney Island. While he has finally found a place for his music to soar in this new, electrically charged world, the Phantom has never stopped yearning for his one true love and musical protégée, Christine Daaé.

Now one of the world's finest sopranos, Christine accepts an invitation to travel from Paris to New York to perform at a renowned opera house. Her marriage to Raoul is suffering at the hands of his drinking and gambling, and they desperately need the financial rewards that America can give.

In a final bid to win back Christine's love, the Phantom lures her, Raoul and their young son, Gustave, from Manhattan to the glittering and glorious world of Coney Island… not knowing what is in store for them.

Performances of The National Tour are August 14 - August 19, 2018 at the Starlight Theatre in Kansas City.

ONCE UPON A RHYME A Hip Hop Musical Tale with Book, Lyrics & Music by Ronvé O'Daniel. Music and arrangements by Jevares C. Myrick.

Stage reading directed by J Kyle Manzay.

With his community facing the recession, a talented dancer falls hard for the girlfriend of a 'gangsta' rapper, threatening his own dreams of hip hop stardom. This tale of family, identity, and the search for truth won the "Best of Fest" Award at the New York Musical Festival in May 2018.

Once Upon a Rhyme received a Choreography Dance Lab developed in association with NYU Tisch School of the Arts, choreographed by, Hamilton Associate Choreographer, Stephanie Klemons.

Presented as part of TheatreWorks Silicon Valley's 2018 New Works Festival at the Lucie Stern Theater in Palo Alto, CA on August 12, 16 and 19th.

TheatreWorks Silicon Valley's 2018 New Works Festival. This unique festival offers audiences an extraordinary opportunity to experience new plays and musicals in their early stages of development, and hear about the creative process in a "Meet the Artists" panel discussion. With multiple performances of each work, playwrights and composers are able to rewrite scenes, add or delete songs, revise and refine, allowing audiences to return and watch the exciting evolution of brand new pieces of theatre.


WHO'S WHERE




ED SHEERAN performs August 18 at the Rose Bowl Stadium Pasadena CA.

ROD STEWART AND CYNDI LAUPER on stage Tuesday, August 14 in Kansas City, MO at the Sprint Center. Wednesday' show is in Saint Paul, MN at the Xcel Energy Center. On Saturday their tour stops in Noblesville, IN at the Ruoff Home Mortgage Music Center. Next Sunday, August 19, they are in the spotlight in Maryland Heights, MO at the Hollywood Casino Amphitheatre - St. Louis.

LYNYRD SKYNYRD in the spotlight on August 17 at the Riverbend Music Center in Cincinnati, OH. On August 18 they stop at the Hollywood Casino Amphitheatre in St. Louis, MO.

PEARL JAM will play Washington-Grizzly Stadium in Missoula August 13th, after which they'll headline Wrigley Field in Chicago for two concerts, August 18th and 20th.

SMASHING PUMPKINS are on their reunion tour, although D'arcy Wretzky will not be joining the band on tour. On Monday, August 13, they star at the United Center, Chicago, IL. Thursday's show is at the Sprint Center, Kansas City, MO. On Friday they stop at the Bankers Life Fieldhouse, Indianapolis, IN. Next Sunday, August 19, they can be enjoyed at the Xcel Energy Center, St. Paul, MN.

CELINE DION continues her New Zealand performances tonight, August 12 and again on Tuesday August 14 at the Spark Arena in Auckland, NZ.

THE GIPSY KINGS celebrate twenty-five years of flamenco, salsa and pop fusion hits in the intimate Encore Theater in Las Vegas on August 17 and 18.


FINAL OVATION


CHARLOTTE RAE two time Tony Award nominee and Emmy Award nominee who gained worldwide famed in television for her roles in Diff'rent Strokes and The Facts of Life, died August 5, 2018 at her home in Los Angeles. She was 92 and had suffered from first pancreatic cancer - which had killed her mother and her older sister Beverly - and then bone cancer. She also had written about overcoming alcoholism.

In a career which spanned six decades the actress, singer and dance received her Tony nominations for Best Featured Actress in a Musical in the 1966 production of Pickwick; the second came in 1969 for Best Actress in a Play for Morning, Noon and Night.

Among her numerous television appearances was starring in the special Queen of the Stardust Ballroom, for which she received an Emmy nomination.

Rae married composer John Strauss on November 4, 1951. In the mid 1970s, he came out as bisexual, and the couple divorced in 1976. Strauss died in 2011 at age 90 following a long battle with Parkinson's disease. The couple had two sons, Larry and Andrew who was autistic and suffered from epilepsy. He died of a heart attack.

She is survived by her son Larry a teacher and a writer, three grandchildren. and a sister Miriam Guten.

LOUIS WELLS costume designer whose clients included Prince, Earth, Wind & Fire, Natalie Cole and Bobby Brown, among other, died of lung cancer on July 19, 2018. He was 61.

After earning degrees in clothing and textiles and business at Western Illinois University, he received a BFA in fashion design from the School of Fashion and Design.

Wells is survived by his mother Iva and his son Brandon. he is survived by sisters Kae, Teresa, Vera Wells-Cazy, Lori Wells-Iwuoha and Lisa Wells, as well as brother Charles, Daryl, Michael and Thomas Wells. The latter is also a costume designer who has worked with Barbra Streisand and Neil Diamond, and is currently on tour with the Smashing Pumpkins.













Next Column: August 19, 2018
Copyright: August 12, 2018 All Rights Reserved. Reviews, Interviews, Commentary, Photographs or Graphics from any Broadway To Vegas (TM) columns may not be published, broadcast, rewritten, utilized as leads, or used in any manner without permission, compensation and/or credit.
Link to Main Page
---
Laura Deni



For the snail mail address, please E-mail your request.
CLICK HERE FOR COMMENT SECTION