! >
Broadway To Vegas
  
  REVIEWS INTERVIEWS COMMENTARY NEWS

| | |
| --- | --- |
| | |
IT'S STATE FAIR SEASON CELEBRATE THE RODGERS AND HAMMERSTEIN MUSICAL - - HOW TO BE A BADASS: AN INTERVIEW WITH ALAN ALDA AND LAURA BROWN - - PRODUCER KEN DAVENPORT LAUNCHES NEW FESTIVAL - - BARBIE'S DREAM HOUSE AND MUSEUM - - MINI GOLF FOR A CAUSE - - ELVIS WEEK AT GRACELAND - - 71st ANNUAL ARTISTS & WRITERS CHARITY SOFTBALL GAME - - WEST END BARES: STRIPPED - - DONATE . . . Scroll Down





Copyright: August 11, 2019
By: Laura Deni
CLICK HERE FOR COMMENT SECTION


IT'S STATE FAIR SEASON - CELEBRATE THE SOUNDTRACK


State Fair was the only Rodgers and Hammerstein musical written directly for film. The movie was released was August 29, 1945.

In honor of State Fairs being an American institute and the movie giving America such popular songs as It's A Grand Night For Singing and It Might as Well Be Spring, which won the Academy Award for Best Original Song, Broadway To Vegas takes a look at the movie score.

The 1945 American musical film directed by Walter Lang was a musical adaptation of the 1933 film of the same name. The 1945 version stars Jeanne Crain, Dana Andrews, Dick Haymes, Vivian Blaine, Fay Bainter, Charles Winninger, Harry Morgan (credited as Henry Morgan) as a barker, who operates the ring toss booth and Blue Boy, a boar that was raised by Ed S. Rennick of Pilger, Nebraska. State Fair was remade in 1962, starring Pat Boone and Ann-Margret.

Although the 1933 and 1945 films were set at the Iowa State Fair, filming took place in Visalia, California at Mooney's Grove park. The Tilt-A-Whirl that was used in the film was reportedly relocated to a small theme park in Golden, Colorado.

The movie opened on August 29, 1945.

The 1962 released version was set in Texas with the film being shot at the actual 1961 Texas State Fair.

Rodgers and Hammerstein were approached by 20th Century-Fox about doing a musical version of the 1932 novel written by Philip Stong. They composed six songs, and Hammerstein co-wrote the screenplay. The result was a critical and commercial success upon its release in 1945. Hoping for a second box office hit, Fox dug up the film for a remake in 1962.

Sadly, Hammerstein had died and Rodgers attempted to write both the lyrics and music. With the setting moved from Iowa to Texas and the cast expanded, Rodgers wrote five new songs. Dot Records released a soundtrack album that reached the Top Ten.

The musical performances and arrangements on the two soundtracks of course represent their respective films, which were different. The 1945 version is the gold standard and it's easy to understand why It Might as Well Be Spring took home the Academy Award for Best Song.

The 1945 version stars Dick Haymes and Vivian Blaine were well known big band singers of the time who did their own singing. Jeanne Crain's singing voice was dubbed by Louanne Hogan. Dana Andrews's singing voice was dubbed by Ben Gage.

The 1962 version which starred Pat Boone, Bobby Darin, Ann-Margret, Tom Ewell, Pamela Tiffin (vocals by Anita Gordan) and Alice Faye. It features radical musical changes bowing to the star power of Ann-Margret who begins to mambo half way Isn't It Kinda Fun?

Rodgers and Hammerstein also adapted the film for the stage in 1969 for a production at The Muny In Saint Louis which starred Ozzie and Harriett. In 1996, it was adapted again for a Broadway musical of the same name with orchestrations by Bruce Pomahc with dance arrangements by Scot Woolley. Kay Cameron was the musical director and provided the vocal arrangements.

After an eight month tour the musical came to Broadway starring John Davidson, Andrea McArdle, Kathryn Crosby (Bing's widow) and Donna McKechnie. The production contained additional songs taken from other Rodgers and Hammerstein musicals such as: Man I Used to Be and Next Time it Happens from Pipe Dream. There was also That's the Way It Happens from Me and Julietwith Boys and Girls Like You and Me which was cut from Oklahoma! as was When I Go Out Walking With My Baby. The song So Far came from Allegro.

Broadway To Vegas reviewed that Broadway production at The Music Box which was over shadowed by Tony award controversies and more cutting edge mountings of Rent; Bring in da Funk; Show Boat; How To Succeed in Business starring Matthew Broderick and Sarah Jessica Parker with Julie Andrews starring in Victor Victoria. There was also the stage musical version of Big. Plus Miss Saigon; Beauty and the Beast and Betty Buckley in Sunset Blvd.

With strong competition for the buying dollar, State Fair closed after little more than 100 performances.

An original Broadway cast recording was released by DRG Records shortly before the show closed.

The film's original soundtrack DOT album was digitally remastered from stereo reel to reel tape. The soundtrack album is coupled with 15 Bonus Tracks including solo pop recordings of the film's new songs by Pat Boone and Alice Faye, two State Fair medleys performed by The Michael Sammes Singers and 11 instrumental tracks of the score presented by the 20th Century Strings Orchestra.

Album by 20th Century Fox Studio Orchestra, Alice Faye, Anita Gordon, Ann-Margret, Bobby Darin, Bobby Hendricks, Charles Winniger, Charles Winninger, Children's Chorus, Dana Andrews, David Street, Dick Haymes, Fay Bainter, Jimmy Barnes, Louanne Hogan, Oscar Hammerstein II, Pat Boone, Percy Kilbride, Richard Rodgers, Rodgers and Hammerstein, The Company, Tom Ewell, Various Artists, Vivian Blaine, and William Marshall.

If you have an opportunity to obtain any of these releases - do so. They make for great listening during fair season - or any other time of the year.

If your idea of nourishing food is fried on a stick - the 2019 Iowa State Fair will include a Grammy Award-winning reunion of Hootie & the Blowfish who bring their Group Therapy Tour to the Iowa State Fair Grandstand on Sunday, August 18, 2019 along with opening act, Barenaked Ladies.

In 2019, the Texas State Fair in Dallas opens on Friday, September 27 and runs until Sunday, October 20. The very first Texas state fair was held in 1886.






E-Book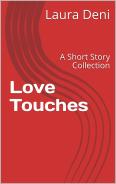 Soft back Book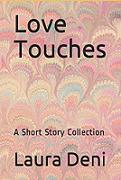 Broadway To Vegas is supported through advertising and donations. Priority consideration is given to interview suggestions, news, press releases, etc from paid supporters. However, no paid supporters control, alter, edit, or in any way manipulate the content of this site. Your donation is appreciated. We accept PAYPAL. Thank you for your interest.



E-Book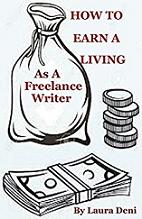 Soft back Book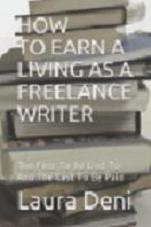 This is not your typical, totally boring textbook.

In the pages of How To Earn A Living As A Freelance Writer (the first to be lied to and the last to be paid) you'll find sex, celebrities, violence, threats, unethical editors, scummy managers and lawyers, treacherous press agents, sex discrimination; as well as a how-to for earning money by writing down words.





ART AND ABOUT


BARBIE'S DREAM HOUSE AND MUSEUM

Barbie: Dreaming of a Female Future has opened at the Birmingham Art Museum. Photo: BAM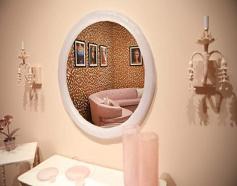 has her own museum at Les Cours Mont-Royal in downtown Montréal: Barbie Expo is the largest permanent exhibition of Barbie dolls in the world, and features over 1,000 Barbies, including Hollywood stars, unique one-of-a-kind Barbie dolls and glamorous outfits created by famous fashion designers.

Admission is free to the 5,000-square-feet Barbie Expo, which features Barbie dolls dressed by such world-renowned designers as Christian Dior, Versace, Givenchy, Donna Karan, Giorgio Armani, Ralph Lauren, Vera Wang, Oscar de la Renta and Herve Leger. Legendary show business designer Bob Mackie has also dressed 28 Barbie dolls on display at Barbie Expo.

"Since the first model released in 1959, Barbie has always kept up with the trends and her never-ending wardrobe is full of every style from classic silhouettes to quick come-and-go fads," Valerie Law, Vice-President of Marketing for Soltron Group, which owns both Les Cours Mont Royal and Barbie Expo told the official Barbie blog. "If you look back at Barbie throughout the years, you will be able to see decades of the biggest trends styled in miniature proportions."

There are also specialized entertainment themed Barbies of Marilyn Monroe, Audrey Hepburn, Elizabeth Taylor, Beyoncé, Jennifer Lopez, Farrah Fawcett, and Barbra Streisand, plus are two Barbies of Cher, dressed in her classic Half-Breed and If I Could Turn Back Time outfits. Another display is dedicated to Lucille Ball, as well as a fashion-show display complete with photographers (with flashing camera bulbs!) and models on a moving runway.

For Hollywood film fans, there are Barbies inspired by The Hunger Games; The Wizard of Oz; Twilight; Grease; Titanic; My Fair Lady and Gone with the Wind. Custom-made, one-of-a kind Barbie dolls include Kate Middleton, Marie Antoinette, Coco Chanel, Grace Kelly and Cleopatra.

Barbie Expo also celebrates diversity and features dolls of all sizes and skin colors.

For Barbie fans fascinated with the Barbie house a new exhibit has opened at the Birmingham Museum of Art, in Birmingham, Alabama. Barbie: Dreaming of a Female Future takes a critical look at Barbie on the occasion of her 60th anniversary. In the past six decades, Barbie's many careers and enduring independence have influenced the dreams and imaginations of young people around the world. At the same time, her impossible appearance promoted narrow and unattainable body ideals. This exhibition offers an immersive experience where visitors can explore their relationship with Barbie through a reimagined, modern dream house.

While there aren't any dolls in the exhibit, the patron receives an immersive experience, through a re-imagined, modern Barbie Dreamhouse.

"This isn't an exhibition about Barbie or her history, but instead highlights artists' interpretations of Barbie. For example, Sheila Pree Bright's photography examines the limited standards of beauty that Barbie represents. Lauren Kelley's video creates narratives for Barbie as she explores racial identity. These works and others are displayed on the dream house walls."

The reimagined, modern dream house is in a 740-square-foot gallery. In taking the place of Barbie in her home, visitors can consider their own relationship with the doll and the ways in which she may have impacted their perceptions of self. The space is broken up into a series of six small vignettes of Barbie's home - a sitting room, dressing room, living room, office, dining room, and a foyer.

The dream house is created by artists and interior designers Studio BOCA. From whimsical wallpaper to imaginative furniture, the exhibition is furnished with objects created by women artists and makers that bring the space to life. A digital lookbook will be available on iPads in the gallery offering more information about each object.Participating artists, designers, and women-owned businesses include: Aelfie, Addie Chapin, Calico Wallpaper, David Levinthal, Eskayel, Estudio Persona, Flat Vernacular, Greta de Parry, Grace Hartigan, Lauren Kelley, Kim Markel, Natalie Baxter, Quiet Town, Range Projects, Ruby Star Society, Sazerac Stitches, Sheila Pree Bright, Stray Dog Designs, Studio BOCA, and Tamar Mogendorff.

Photos are encouraged. The house is open through January 26, 2020.

HIDDEN LIVES, ILLUMINATED Twenty commissioned, animated short films by artists living or working in prisons look inside the daily life of America's correctional system.

Each film is projected onto Eastern State's facade and is accompanied by a customized soundtrack. Discussions about criminal justice issues accompany the films.

August 17-September 14, 2019 at Eastern State Penitentiary in Philadelphia, PA.






E-Book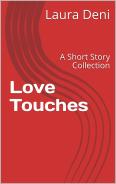 Soft back Book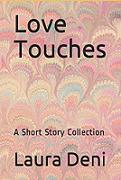 SWEET CHARITY


71st ANNUAL ARTISTS & WRITERS CHARITY SOFTBALL GAME takes place Saturday, August 17 in East Hampton, NY.

As advocates of the artistic spirit, Guild Hall is excited to be partnering with the historic Artists & Writers organization this year to promote a truly original softball game. It can get wild and wooly and it's always fun and creative.

The Artists & Writers Charity Softball Game traces its origins to a pick-up softball game, organized in 1948 by a group of artists that included Willem de Kooning, Franz Kline, Philip Pavia, and Jackson Pollock. "We are proud to say that we have works by each of these artists in the Guild Hall permanent collection. For the last 39 years, community leader and artist Leif Hope has stewarded the game and brought together nationally known celebrities and figureheads such as Alec Baldwin, Bill Clinton, Yogi Berra, Christie Brinkley, Joe Torre, and others."

Funds raised at this event will support vital charities on the East End including The Eleanor Whitmore Early Childhood Center, Phoenix House Academy, The Retreat, East End Hospice, and Guild Hall.

MINI GOLF FOR A CAUSE Seattle Rep has partnered with Flatstick Pub in South Lake Union, Washington. Every Sunday during August, Flatstick Pub SLU will be donating $2 from every round of mini-golf and $2 from every beer purchase to Seattle Rep. Have fun and support Seattle Rep.

WEST END BARES: STRIPPED billed as the UK's hottest annual fundraiser, takes place on Sunday, October 13, at Troxy in London.

Award winning director and choreographer, Jerry Mitchell, creator of the original concept 'Broadway Bares', the inspiration behind West End Bares, said: "It's time for the biggest British Bares yet! It's going to be one FULLOUT party so get your tickets now. Over 600 of the West End's hottest talents have taken part since the first show in 2010 and the 10th anniversary of West End Bares proves that what we do together really does make a difference. Stripped will be the ultimate celebration of everything Bares stands for: community, equality and never being afraid to be sexy. Don't miss it!"

The annual fundraiser raises money for the Make A Difference Trust which supports HIV and AIDS projects that build awareness and provide care, support and education in the United Kingdom and Sub-Saharan Africa.

Melanie Tranter, Chair of the Make A Difference Trust said; "This will be a true celebration of ten amazing years of West End Bares and a celebration of the incredible generosity of the theatre community who have given their time and talent so generously to raise thousands of pounds to support those living with or affected by HIV. Together we are making a difference." West End Bares will be directed by David Grewcock and Will Lucas, with choreography from Sean Parkins (Dreamgirls), Joanna Goodwin (Sunset Boulevard), Lucy Jane Adcock (Sweet Charity), Stuart Rogers (Mary Poppins), Racky Plews (American Idiot), Ashley Nottingham (Newsies), Ella Nonini (Cats) Adam Scott (Mamma Mia) and more.

Special celebrity guests and performers for this year's performance will be announced later this Summer. Previous celebrity supporters over the last ten years have included Graham Norton, John Barrowman, Eddie Izzard, Samantha Bond, Dame Judi Dench, Joe Lycett, Beverley Knight, Summer Strallen, Bianca del Rio, Michelle Visage, Adam Garcia, Mark Gatiss, Celinde Schoenmaker and Oliver Savile.



SPREADING THE WORD


ELVIS WEEK AT GRACELAND is taking place through August 17, 2019, with special guests, live concert events and incredible fan experiences. The week is jammed packed full. A few of the highlights include:

Tuesday, August 13 it's the American Sound Stage Panel. Enjoy stories and memories from those who shared the studio with Elvis in 1969 for his legendary recording sessions at American Sound that produced songs such as Suspicious Minds; In the Ghetto and Don't Cry Daddy. Hosted by Tom Brown, confirmed panelists include Memphis Boys Bobby Wood and Gene Chrisman, who were members of the legendary house band at the American Sound between 1967 until it's closing in 1972; Mary and Ginger Holladay, who sang back-up vocals; Elvis historian Ernst Jorgensen; songwriter Mark James, who wrote Suspicious Minds, and musicians BJ Thomas and Ronnie Milsap. Six-time Grammy Award winning singer Ronnie Milsap will perform a concert on the evening of Tuesday, August 13. As one of the most successful country music artists of all time and a Country Music Hall of Fame inductee, Ronnie is a 12-time ACM and CMA winner, has sold over 30 million albums and has had 40 #1 hits. Ronnie also has a special connection to Elvis, which makes this Elvis Week appearance an exciting addition. As a session player for Chips Moman at American Sound, Ronnie played on Elvis' Kentucky Rain and sang harmony on Don't Cry Daddy. In addition, Ronnie performed for two of Elvis' New Year's Eve parties. Known as a great storyteller, concert goers will be treated to some wonderful first-hand stories of his time with Elvis in addition to a night of incredible music.

On Thursday Conversations on Elvis Palen takes place. Hear personal stories and favorite memories from Elvis' friends and family. Hosted by Tom Brown, this will be a celebration of Elvis' legacy from those who knew him best. Guests include Bill Morris, former Shelby County Mayor and Sheriff who was friends with Elvis; Pat West, who served as Elvis' secretary at Graceland; and Bonya McGarrity, who was Elvis' secretary at Graceland in the early 1960s.

That evening there is a Candlelight Vigil. After an opening ceremony at the Gates of Graceland, fans are invited to walk up the driveway to Elvis' gravesite and back down carrying a candle in quiet remembrance. Gates remain open until all who wish to participate in the procession have done so, which typically takes until the early morning hours of August 16, the anniversary of Elvis' passing.

On Friday, August 16 it's the Graceland Legends Induction Ceremony. Getting their just due will be The TCB Band and The Blue Moon Boys as the inaugural inductees into Graceland Legends. Established in 2019, Graceland Legends recognizes and honors noteworthy musicians who have come together to create, excite and inspire, leaving an everlasting legacy on pop culture and music that will endure forever. That evening the 1969 50the Anniversary Concert - Elvis Return to Vegas takes place. Celebrate the 50th anniversary of Elvis' triumphant return to the stage at the International Hotel in Las Vegas with a celebration concert featuring those who shared the stage with Elvis that evening. The concert will feature Elvis live in concert on the big screen, with performances by Elvis' TCB Band – James Burton, Ronnie Tutt, and Glen Hardin – along with original members of The Imperials Terry Blackwood and Jim Murray, and Estelle Brown of The Sweet Inspirations.

On Saturday there is the Elvis in Vegas Panel with stories and memories from those who shared the stage with Elvis, starting with his 1969 return to the live performances through the 1970s. Hosted by Tom Brown, confirmed guests include TCB Band members James Burton, Ronnie Tutt and Glen Hardin, Elvis historian Ernst Jorgensen and John Jackson of Sony/Legacy Recordings, Estelle Brown of The Sweet Inspirations, plus original members of The Imperials Terry Blackwood and Jim Murray. The Elvis Presley Gosepl Homecoming that evening is a special concert event to close out Elvis Week 2019. Elvis' love of gospel music started when he was just a boy in Tupelo and would sing at church with his parents. Celebrate Elvis' life and love of gospel at this Gospel Homecoming concert with music from gospel groups with special Elvis connections, including Former Members of J.D. Sumner and The Stamps Quartet featuring Donnie Sumner, Ed Hill and Larry Strickland; Terry Blackwood and The Imperials and the Blackwood Brothers Quartet.

Next Sunday, August 18 it's legendary guitarist and Rock and Roll Hall of Famer James Burton celebrating his 80th birthday. This retrospective event, hosted by musician Andy Childs, will feature music and storytelling as James talks about his life and storied career of working with everyone from Elvis, Johnny Cash, the Everly Brothers, Ricky Nelson, John Denver, Merle Haggard-to Joni Mitchell, Roy Orbison, and Elvis Costello.

HOW TO BE A BADASS: AN INTERVIEW WITH ALAN ALDA AND LAURA BROWN takes place Tuesday, August 20 at Guild Hall in The Hamptons, NY.

Join Alan Alda and Laura Brown for a delightful and fresh perspective on how to embrace your inner badass – with style and meaning. Their conversation will touch on important questions like, what exactly does it mean to be a "badass"? Is it attitude, behavior, an inspirational presence, or what? Is the world better for it? And what is style? How do we use it to communicate who we are?

This conversation is live and will be recorded for the Clear+Vivid podcast which is a series of Alan Alda's spirited conversations with people "who know how hard it is, and yet how good it feels, to really connect with other people – whether it's one person, an audience or a whole country."

Laura Brown is the Editor in Chief of InStyle, one of the world's most successful fashion media brands. This live recording with Alan and Laura will be included in Season 5 of Clear+Vivid and will be available in late September 2019.

PRODUCER KEN DAVENPORT has launched a new Theater Festival called Rave Theater Festival that started last Friday and runs over two weeks, with 20 full productions, 3 readings . . . and, as the quip added "a partridge in a pear tree."

Davenport lurched to the forefront with his production of the deliciously inventive and entertaining Altar Boyz which was first presented at a festival. "One of the first shows I produced was Altar Boyz. It debuted in the inaugural season of The New York Musical Festival (NYMF). And even more importantly, I found the bookwriter at the Fringe Festival in NYC. Without festivals, Altar Boyz would not have been what it is. And I probably wouldn't be a Broadway producer. That's why I started one."

We've got a musical written by a 12 year old (The Perfect Fit), an all-female tap group from Australia (Girls On Tap), an original musical imported from Ireland (Big Shot), an immersive show (Noirtown), and an incredible number of diverse projects and diverse writers and directors . . . all of whom you've probably never heard of. And that's what's exciting. So we launched this Festival to help these writers get their Hamiltonian-like "shot."

Productions, which are responsible for their own expenses, are required to have a minimum running time of one hour. There is no maximum running time for applicants but "the length of your production could affect the number and time of performances you are allotted."

"Each production will receive 50% of Box Office net proceeds after the first $250 that is earned in total from ticket sales." In other words, the productions are being mounted for the exposure in hopes of developing legs.

The Rave Theater Festival is taking place at the Clemente Soto Velez Cultural Center in their Teatro SEA and Teatro LaTea Theaters in New York City.

HARRY CONNICK, JR is releasing a new album on October 25th. It's called True Love: A Celebration of Cole Porter.

AUGUST 11 is National Raspberry Tart Day. August 12 celebrates Julienne Fries Day while August 13 is National Filet Mignon Day. August 14 honors National Creamsicle Day. August 15 remembers Julia Child's Birthday as well as touting Lemon Meringue Pie Day. August 16 is Bratwurst Day and National Rum Day. August 17 is National Vanilla Custard Day.





OTHER PEOPLE'S MONEY


SUGAR RAY LEONARD Olympic Gold Medal boxing champion in 1976 and named 'Boxer of the Decade' in the 1980s, purchased just under two acres of land with ocean and canyon views in 1993. In 1997, Sugar Ray and his wife, Bernadette, built their knockout mansion home measuring in at 16,773 square feet with seven bedrooms. Designed with different wings planned for various types of entertaining from small intimate gatherings to full-blown fundraisers, it is now for sale at $51.995 million. The listing agent is Jade Mills of Coldwell Banker, Beverly Hills.

SONNY & CHER, TONY CURTIS & MARILYN MONROE LIVED HERE and now, you can, too. One of Southern California's most notable celebrity mansions on the largest acreage in Holmby Hills is for sale at a reduced price of $115 million, down from an eye-popping $180 million. Famous former owners include Tony Curtis who died during his tenure there and Cher who wanted the mansion as soon as she saw it when attending a party Curtis gave. She had to wait seven years before it was available and she immediately snapped it up. The listing agents are Sally Forester Jones, Tyrone McKillen and Tomer Fridman of Compass, Beverly Hills and Drew Fenton of Hilton & Hyland, Beverly Hills.



E-Book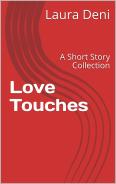 Soft back Book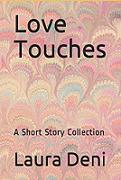 LES MISERABLES Alain Boublil and Claude-Michel Schönberg's musical, adapted from the novel by Victor Hugo returns as a concert production, previously staged at the Royal Albert Hall and the O2, will have a limited 16 week run at the Gielgud Theatre, while Les Misérables current home, The Queen's Theatre, undergoes refurbishment.

Michael Ball, who originated the role of Marius in the original Barbican theatre production, will take on the role of Inspector Javert with Alfie Boe returning to the role of Jean Valjean. John-Owen Jones will perform the role of Jean Valjean for three performances a week.

The all-star production will also feature Carrie Hope Fletcher, Matt Lucas and Katy Secombe in the roles of Fantine, Thenardier and Madame Thenardier.

Les Misérables is the world's longest-running musical now in its 34th year in London, will return to the Queen's Theatre in December 2019, where the 2009 staging of the production will be performed.

Les Misérables will run until November 30, 2019 at the Gielgud Theatre, London.

ROALD DAHL'S CHARLIE AND THE CHOCOLATE FACTORY by David Greig, adapted from the popular Roald Dahl novel of the same name. Music by Grammy, Emmy, and Tony winner Marc Shaiman, lyrics by Grammy and Tony winners Scott Wittman and Shaiman. Additional songs by Leslie Bricusse and Anthony Newley from the 1971 Warner Bros. motion picture.

Directed by three-time Tony Award winner Jack O'Brien.

Choreography by Tony nominee and Emmy winner Joshua Bergasse.

Willy Wonka is opening his marvelous and mysterious chocolate factory...to a lucky few. That includes Charlie Bucket, whose bland life is about to burst with color and confection beyond his wildest dreams. He and four other golden ticket winners will embark on a mesmerizing joyride through a world of pure imagination. Now's your chance to experience the wonders of Wonka like never before – get ready for Oompa-Loompas, incredible inventions, the great glass elevator, and more, more, more at this everlasting showstopper.

The perfect recipe for a delectable treat: songs from the original film, including Pure Imagination: The Candy Man and I've Got a Golden Ticket, alongside a toe-tapping and ear-tickling new score. Get ready for Oompa-Loompas, incredible inventions, the great glass elevator, and more, more, more at this everlasting showstopper.

Starring Noah Weisberg as Willy Wonka.

Sharing the role of Charlie will be Henry Boshart, Collin Jeffery, and Rueby Wood.

The production also features scenic and costume design by Mark Thompson, lighting design by Japhy Weideman, sound design by Andrew Keister, puppet design by Basil Twist, projection design by Jeff Sugg, orchestrations by Doug Besterman, and music direction and supervision by Nicholas Skilbeck. Casting is by Telsey & Co.

August 13-18, 2019 at the Portland Center for the Performing Arts in Portland, Oregon.

WEST SIDE STORY book by Arthur Laurents. Music by Leonard Bernstein. Lyrics by Stephen Sondheim. Based on a Conception of Jerome Robbins.

Directed by Steven Glaudini.

Choreographed by Hector Guerrero.

Co-Music Directors Elan McMahan and Randi Ellen Rudolph.

Conducted by Elan McMahan.

From the first notes to the final breath, West Side Story is one of the most memorable musicals and greatest love stories of all time. Arthur Laurents' book remains as powerful, poignant and timely as ever. The score by Leonard Bernstein and Stephen Sondheim is widely regarded as one of the best ever written. The world's greatest love story takes to the streets in this landmark Broadway musical that is one of the theatre's finest accomplishments. Shakespeare's Romeo and Juliet is transported to New York City as two young, idealistic lovers find themselves caught between warring street gangs, the "American" Jets and the Puerto Rican Sharks. Their struggle to survive in a world of hate, violence and prejudice is one of the most innovative, heart-wrenching and relevant musical dramas of our time.

August 14 - 31, 2019 at the Moonlight Amphitheatre in Vista, CA.



E-Book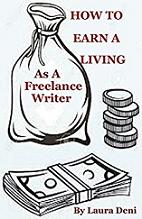 Soft back Book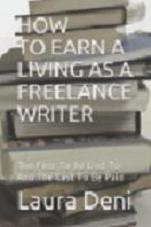 This is not your typical, totally boring textbook.

In the pages of How To Earn A Living As A Freelance Writer (the first to be lied to and the last to be paid) you'll find sex, celebrities, violence, threats, unethical editors, scummy managers and lawyers, treacherous press agents, sex discrimination; as well as a how-to for earning money by writing down words.





WHO'S WHERE




HAPPY TOGETHER TOUR 2019 the 10th anniversary tour starring Starring The Turtles, Chuck Negron, formerly of Three Dog Night, Gary Puckett & The Union Gap, The Buckinghams, The Classics IV and The Cowsills entertain Friday, August 16 in Aurora, IL at the Paramount Theatre. Friday's show is in St. Charles, MO at the Family Arena.

MIRANDA LAMBERT performs Friday, August 16- 18 at Country Thunder at Prairie Winds Park, Calgary, AB, Canada.

QUEEN and Adam Lambert are in Columbus, Ohio at the Nationwide Arena on Tuesday, August 13. On August 15 they headline the Bridgestone Arena in Nashville. Saturday finds the, in Ft. Lauderdale, Fla. at the BB&T Center. Next Sunday, August 18 they headline the Amalie Arena in Tampa, FL.

WEIRD AL YANKOVIC performs Tuesday, August 13 in Wenatchee, WA at the Town Toyota Center. On Wednesday he can be found in Troutdale, OR at Edgefield. On Friday' he opens a two night gig in Seattle, WA at the Paramount Theatre.

PINK MARTINI with China Forbes & special guest Ari Shapiro open a two nighter Friday, August 16 at the Edgefield Concerts Amphitheater Troutdale, OR.


FINAL OVATION


BOB ULLMAN veteran Broadway Press Agent died July 31, 2019 i of cardic arrest August 8, 2019 in Bayshore, Long Island, New York. He was 97.

Ullman was renowned for his encyclopedic knowledge of theatre history as well as his precise and theatrical sense of humor. As recently as a week before he died, he told friends, "I'm just waiting for my exit line."

His memory was frequently called upon by students, scholars, and colleagues. Press agents working today have noted that: "Before there was Google, there was Bob Ullman."

Among the many Broadway productions on which Ullman worked were Ethel Merman and Mary Martin: Together on Broadway, Alfred Lunt and Lynn Fontanne in The Visit, Lauren Bacall in Cactus Flower; The Dining Room; Driving Miss Daisy; Sunday in the Park with George and over 150 additional Broadway and off-Broadway plays and musicals.

"As a publicist I worked on a lot of hits and a lot of turkeys, including two of David Merrick's biggest musical flops, Breakfast at Tiffany's and Mata Har, " anf then quipped , quoting a Stephen Sondheim lyric, "I'm still here!"

The array of stars and theatre greats with whom Ullman worked include Tallulah Bankhead, Luise Rainer, James Dean, Dame Edith Evans, Geraldine Page, Phil Silvers, Bert Lahr, Rosemary Harris, James Earl Jones, Sam Waterston, Colleen Dewhurst, Ossie Davis, Hildegarde, Meryl Streep, Sir John Gielgud, Sir Ralph Richardson, Hume Cronyn, Jessica Tandy, Jack Lemmon, Louis Jourdan, Patti LuPone, Morgan Freeman, Eartha Kitt, Maggie Smith, Cab Calloway, Christopher Plummer, Tommy Steele, Kim Hunter, Constance Bennett, Beatrice Lillie, Peter Ustinov, Helen Hayes, Burl Ives, Margaret Rutherford, Maureen Stapleton, Mary Tyler Moore, Zero Mostel, Eli Wallach, Anne Jackson, Sanford Meisner, Leontyne Price, William Warfield, Arlene Francis, Bobby Short, Mabel Mercer, Dame Sybil Thorndike, and Estelle Parsons.

In the 1970s Ullman served as the in-house press agent for Joseph Papp's Public Theater and Playwrights Horizons. His Public productions included Michael Bennett's A Chorus Line from its developmental workshops, to its sold-out run at the Public, to the first five years of its record-breaking, award-winning Broadway run; Jason Miller's That Championship Season; for colored Girls who have considered suicide…; Miss Margarida's Way, I'm Getting My Act Together and Taking It on the Road; Curse of the Starving Class and, in Central Park's Delacorte, the all-star revival of The Pirates of Penzance.

His other Public Theater shows, produced by Joseph Papp, included For Colored Girls who Have Considered Suicide…; Landscape of the Body; Miss Margarida's Way; Marco Polo Sings a Solo; I'm Getting My Act Together and Taking It on the Road; A Prayer for My Daughter; Curse of the Starving Class; Runaways; Wings; Drinks Before Dinner, and the Delacorte's all-star revival of The Pirates of Penzance.

Manhattan Theatre Club honored Bob on Broadway by co-naming its Samuel J. Friedman Theatre lobby in his honor: "The Shirley Herz and Bob Ullman Lobby." Bob and Shirley were fellow theatrical press agents and at one time business partners, "His and Herz."

He was preceded in death by the love of his life for 63 years, Milton ("Mike") Freeman. On their first date they saw the Broadway revue New Faces of 1952. In 2012 they officially wed in a ceremony officiated by their friend, the Rev. Joshua Ellis, a former Broadway press agent, and now, an Interspiritual minister. Together, Bob and Mike ran two successful Long Island antique shops, "Collectibles" in Bridgehampton followed by "The 1780 House Antiques" in Water Mill. The latter closed in 2008. Mike passed away in 2015.

Ullman is survived by nieces, nephews and first cousins.


















Next Column: August 18, 2019
Copyright: August 11, 2019 All Rights Reserved. Reviews, Interviews, Commentary, Photographs or Graphics from any Broadway To Vegas (TM) columns may not be published, broadcast, rewritten, utilized as leads, or used in any manner without permission, compensation and/or credit.
Link to Main Page
---
Laura Deni



For the snail mail address, please E-mail your request.
CLICK HERE FOR COMMENT SECTION