! >
Broadway To Vegas
  
 SHOW REVIEWS CELEBRITY INTERVIEWS GOSSIP NEWS

| | |
| --- | --- |
| | |
CONFESSIONS OF A PRAIRIE BITCH LITTLE HOUSE ON THE PRAIRIE STAR TELLS ALL - - ANOTHER ELVIS PRESLEY AUCTION - - MARY POPPINS FREE CONCERT - - PEPPERMILL HOTEL LEADS IN GEOTHERMAL ENERGY - - SECRET OF THE TRADE - - MUSICAL THEATRE COMPOSER GRANTS - - COMEDY TALKS - - THE QUEEN'S YEAR - - DONATE . . . Scroll Down


CONFESSIONS OF A PRAIRIE BITCH - LITTLE HOUSE ON THE PRAIRIE STAR TELLS ALL IN A NIGHTCLUB ACT AND BOOK
Adults frequently had liquor in their coffee cups. The cast would vote as to who smelled the worst and usually Michael Landon won. Practical jokes. Being forbidden to play with child actors on other sets. Not liking one co-star and being best friends with the other. Falling in love with the actor who played your television husband, only "that gay thing got in the way." His death from AIDS would be a radicalizing force. Then there was enduring sexual abuse at home.

Alison Arngrim started playing bratty Nellie Oleson in 1974 on Little House on the Prairie at the age of 12. Nellie was a wealthy girl who had long blonde curly hair and always wore fashionable dresses. She could also be very cruel and callous. Alison finished the role seven years later when Nellie, herself, had become a wife and mother

Today Alison is married to her second husband, works as a stand-up comedian and actor, and is an AIDS and child abuse activist who is on a exhaustive tour with her stand-up act and book promotion.

Confessions of a Prairie Bitch is Alison's best selling memoir. The New York Times critically praised Alison for her ability to mix humor and personal tragedy.



Alison Arngrim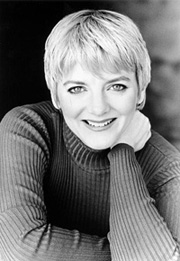 Her solo show is billed as: "Comic, former child star, outspoken activist, and TV Land Award winner Alison Arngrim - Best known as acid-tongued, pre-Midol meanie Nellie Oleson from Little House on the Prairie, Alison Arngrim presents an uproarious evening of storytelling, stand-up, and multi media about life as everyone's favorite toxic pre-teen brat, complete with petticoats and ringlets. Never afraid to dish the dirt on TV land, she let all the secrets loose of Little House on the Prairie, Hollywood and much more. Recalling her life and career as bitchy Nellie Oleson, Arngrim startles audiences internationally with off-color jokes about child stars and TV icons of the 1970's and 80s."

In one of her stand-up routines, Alison described playing Nellie on Little House as "like having PMS for seven years."

In her nightclub routine she has been known to let members of the audience try on that famous Nellie wig.

Alison's father, Thor Arngrim, who passed away Dec. 16, 2009 in Vancouver as a result of complications from Parkinson's disease, at the age of 81, was a well-known Hollywood manager who spent a lot of time in Las Vegas. He was the personal manager for Debbie Reynolds and Liberace, whom Alison called "Uncle Lib."

Did she come to Las Vegas?



As person manager for Debbie Reynolds and Liberace, Thor Arngrim spent a lot of time in Las Vegas.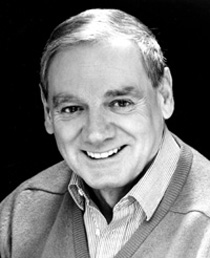 "Often," Alison replied to Broadway To Vegas about her visits to Sin City. "Both when I was young and now to visit friends who live there."

Her father also was an actor, performing in the original 1956 Broadway production of Tamburlaine the Great directed by Tyronne Guthrie and in the 1964 Tony-winning production of Luther that starred Albert Finney and was produced by David Merrick. Arngrim founded the famous Totem Theatre of Vancouver in 1951.

Alison's mother, Norma MacMillan, was a successful voice actress, who provided voices for characters on Casper the Friendly Ghost, Gumby, Davey and Goliath, and many other beloved animated programs. Her older brother Stefan Arngrim is also an actor. In the book Alison - for the first time publicly - identified her childhood attacker as Stefan.

In 2004, she came out as an incest survivor on Larry King Live. Although she initially refused to name her attacker, she clarified that it was neither of her parents. She also revealed that the attacker was apprehended, but the courts were unable to prepare charges as the statute of limitations had run out.

She told the Advocate, who ran an entire chapter from her book, that CNN's legal counsel refused to permit her to name the perpetrator - so when King asked her she was to refuse 'for personal reasons and for legal reasons' - but was permitted to clarify it was not one of her parents.

"If you have to admit you've been molested as a child, Larry King is the place," Alison declared. "He's very polite. Before the interview even starts he says, 'Look, during the interview I might ask you something that sounds totally intrusive and weird. You don't have to actually answer it. I just have to ask it because it's what the audience is thinking. So just don't answer it even though I'm asking you.'"

"I thought, 'Oh wow, so this whole thing is a set up! Okay, great!" Basically Larry is asking me questions that we both know I'm not going to answer. You get full warning. He asked me who abused me and what sick things he did to me sexually. But off camera he said, 'We can't even go there so don't worry. Our legal department won't let us. So we don't even want you to answer the question.'"

When King asked about the nature of the abuse, she replied: "Obviously I prefer not to go into specific, graphic details, but really, at six I did not understand exactly what was happening."

"I did not know what sex was. I did not know what he was doing because I did not know what it was." She did not report it, saying: "When you are physically threatened you don't tell people."

Stefan Arngrim's website makes no mention of his sister's accusation. A reference to her in his bio states: "Stefan also helped his sister (Alison Arngrim) get one of her first roles on the series Room 222, who went on to fame as Nellie in Little House on the Prairie."

As to what she has heard from her brother since her book disclosure, Alison told Broadway To Vegas, "Not a peep."



Alison as Nellie in bed while director Michael Landon goes over the script. Photo credit: Bill Kiley NBC Publicity Office.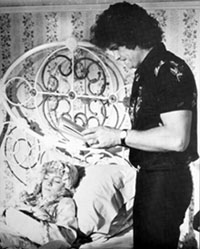 While many child actors have lives which unspooled, Michael Landon whom Alison calls "a control freak in a nice way" insisted on a structured working atmosphere, which provided Alison with the stability her homelife lacked.

With rumors of drug abuse being whispered about child actors on other shows, Landon forbid the children on Little House to associate with child actors on other sets.

"Michael Landon wasn't like a father to me. He wasn't like Pa Ingalls at all. He was more like a deranged older brother," Alison told attendees at one of her workshops.

"He was kind of crazy. He loved (as producer, director and sometime writer of the show) to pour things over my head or dump me in a lake. On one show, when Nellie was pregnant, I was supposed to eat dill pickles and vanilla ice cream. He offered me a bucket to spit the stuff into, but I preferred to eat it. And then I made the mistake of taunting him, saying m-m-m good."

"So, the next morning, he'd added a whole new scene where I had to eat pickles dipped in maple syrup. I swallowed the stuff-it's not as bad as it sounds-and he was rolling on the floor, laughing. I called him the mad scientist of television."

Alison's role, in which she played opposite her natural personality, permitted her to vent.

"Nellie was hideous." according to Alison. "I liked being hideous. It was nice to throw things and yell and scream and be awful. It's very freeing to play a villain. You feel nicer and calmer afterwards."

Alison was part of the first generation of TV actors to benefit from residual payments "in perpetuity," meaning she still gets checks from Little House. "The Waltons don't get residuals," Alison impishly told one of her audiences.



Melissa ad Laura and Alison as Nellie in a mudfight scene. Photo credit: Bill Kiley NBC Publicity Office.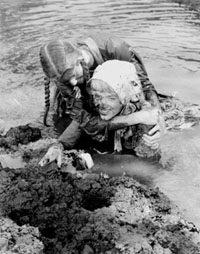 She regularly keeps in contact with her friend Melissa Gilbert, who played adversary Laura Ingalls on Little House. The fact that the two child actors - best friends in real life - could affectively play roles which cast them as enemies, attests to the acting ability of both girls.

Alison has appeared at Little House reunion events and autograph shows and occasionally hosts guided tours of Hollywood called Nasty Nellie Tours.

Alison also has a successful adult acting career.

"I have actually been doing legitimate theatre for years, both in the US and Canada," she told Broadway To Vegas. "Yes, I have considered the thought of expanding the current show and turning it into an off Broadway production," disclosed Alison who admits she is looking for the right production team. "It has certainly been popular with NY audiences in its current form."

When it comes to Melissa Sue Anderson who played Mary on Little House, they didn't get along on the set and they aren't friends now.



Steve Tracy as Percival and Alison as Nellie on their wedding day. Photo credit: Bill Kiley NBC Publicity Office.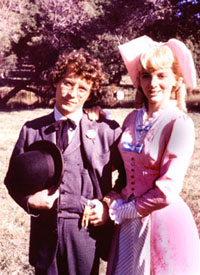 Nellie's Little House husband, Percival was played by actor Steve Tracy, who died on Thanksgiving 1996 of AIDS.

"It has been my experience that when people play husband and wife in film or television, one of two things happens. You either hate each other's guts, or you become best friends. Luckily, Steve and I were the latter."

In her book she explained: "In the years after we both left Little House, we stayed incredibly tight. It was as if our relationship picked up where Little House left off. We kidded around and told each other dirty jokes. We still could finish each other's sentences - without a script. It was as if we never stopped being Nellie and Percival. Steve was my friend, my teacher, the confidant I ran to if I had a fight with a boyfriend. I needed him. He was the only constant in my crazy life, and I clung to him when everything else was spinning out of control."

"I took him to the doctor's for six months," she says. "He got really bad in the end. I talked to him on the phone four days before he died. I told him I loved him, and he told me he loved me. 'Don't worry,' he said. 'It's not the end, it's just a change in the relationship.'"

"He gave me a necklace with a heart inscribed: 'To my devoted wife Nellie. Love, Percival.' I wear it whenever I speak on AIDS "

Currently on a grueling performance and book signing tour, Alison performs at the Onyx Theatre in Las Vegas, August 5-14. The shows will be followed by a signing of her book. On Saturday, August 7, she will be speaking and signing at Borders - Town Square in Las Vegas. Then she makes a trip to Atlanta, Georgia speaking and signing at Outwrite Books, on Wednesday, August 11.



Broadway To Vegas is supported through advertising and donations. Priority consideration is given to interview suggestions, news, press releases, etc from paid supporters. However, no paid supporters control, alter, edit, or in any way manipulate the content of this site. Your donation is appreciated. We accept PAYPAL. Thank you for your interest.


ART AND ABOUT


THE QUEEN'S YEAR Elizabeth II is on Twitter and flickr.com and now a special exhibition at Buckingham Palace reveals how each year is meticulously planned around certain annual events - looking into the widely different roles that Queen Elizabeth II undertakes as Head of State, Head of the Commonwealth, Supreme Governor of the Church of England, Head of the British Armed Forces and as patron of more than 600 charities.

The exhibition brings together examples of Her Majesty's ceremonial dress with day and evening wear to reflect the full range of events in the royal diary. Ancient symbols of authority and historic ceremonial objects are shown alongside gifts presented to Her Majesty on visits around the United Kingdom. The centerpiece of the exhibition is The Queen's magnificent crimson-velvet Robe of State, first worn by The Queen to her Coronation in 1953. This is exhibited for the first time, alongside His Royal Highness The Duke of Edinburgh's full dress uniform of Admiral of the Fleet.



West Side Story gown. This evening gown of lace and lamé embroidered with pearls, sequins, diamanté and metal thread was worn by The Queen (with the Vladimir Tiara) at the Royal Film Performance of West Side Story in 1962. The Royal Collection © 2010, Her Majesty Queen Elizabeth II RCIN 250105

Also on display are the uniforms of officials and attendants who play a part in the ancient ceremony - the State Trumpeter, the Gentleman at Arms, the Herald, the Page of Honour and the Lady in Waiting. The exhibition includes the historic symbols of royal power that precede The Queen through the Palace of Westminster - the Great Sword of State, the Mace and the Cap of Maintenance.

A number of her dresses are shown, including three evening dresses by the great British couturier, Norman Hartnell. The gowns were worn by The Queen on the State Visit to the Netherlands in 1958, at the Ghillies Ball at Balmoral in 1971 and to the 1962 Royal Film Performance of West Side Story - with the Vladimir tiara - which is also shown for the first time.

What you might not know:

As a young girl, the Queen acted in a number of Pantomimes during World War II including playing the part of Prince Florizel in Cinderella in 1941. These pantomimes took place every year in the Waterloo Chamber at Windsor Castle. The Queen has attended 34 Royal Variety performances.

The Queen has visited the sets of a number of British soap operas including Coronation Street, East Enders and Emmerdale. Elizabeth II invited the cast of Les Miserables in the West End to perform for French President Jacques Chirac at Windsor Castle. It was the first time the cast of a West End musical had performed at a Royal residence.



The Vladimir tiara, was purchased by Queen Mary in 1921 from the collection of the Grand Duchess Vladimir, aunt of Tsar Nicholas II, for whom it was made in the 1880s. It comprises 15 intertwined diamond-set ovals from which hang pendant pearls. The pendant pearls can be interchanged with emeralds and The Queen has worn the tiara with both arrangements during her reign.The Royal Collection © 2010, Her Majesty Queen Elizabeth II RCIN 200145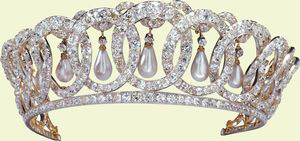 In June, 2002, the Queen hosted the first public concerts in the garden of Buckingham Palace to celebrate her Golden Jubilee. She attended both the classical and pop concerts. The Party at the Palace pop concert was one of the most watched pop concerts in history, attracting around 200 million viewers over the world. The Queen is the first member of the Royal Family to be awarded a gold disc from the recording industry. 100,000 copies of the CD of the Party at the Palace, produced by EMI, were sold within the first week of release.

She learned to drive in 1945 when she joined the Army. Princess Elizabeth traveled on the London Underground for the first time in May 1939 with her governess Marion Crawford and Princess Margaret. The Queen was a Girl Guide (1937) and Sea Ranger (1943).The first football match the Queen attended was the 1953 FA Cup Final.

The Queen's dressmakers over the years have included Sir Hardy Amies, Sir Norman Hartnell, Karl-Ludwig Couture and Maureen Rose. The Queen's milliners have been Frederick Fox, Philip Somerville and Marie O'Regan.

Over the course of her reign, around 1.1 million people have attended garden parties at Buckingham Palace or the Palace of Holyroodhouse (the Queen ended presentation parties in 1958). In one year 8,000 guests drunk 27,000 cups of tea at four garden parties, along with consuming 20,000 sandwiches and 20,000 slices of cake.

The Queen is a keen photographer and enjoys taking photographs of her family. She sat for the first and only hologram portrait in 2003.

Her Majesty sent her first email in 1976 from an Army base. In 1997, the Queen launched Buckingham Palace's first official website.

The Queen has received over 3 million items of correspondence during her reign.

72 are the number of hours the winning serviceman is believed to have spent polishing a single pair of boots before receiving the Best Turned-Out Trooper award from the Queen at the Royal Windsor Horse Show.



A special china service has been created for The Queen's Year.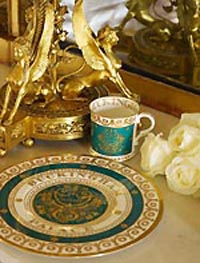 The Queen speaks fluent French

During her reign, the Queen has received many unusual gifts including live animals. The more unusual animals have been placed in the care of the London zoo, among them jaguars and sloths from Brazil, and two black beavers from Canada. The Queen has also received gifts of pineapples, eggs, a box of snail shells, a grove of maple trees and 7kg of prawns.

The Queen has given out about 78,000 Christmas puddings to staff continuing the custom of King George V and King George VI. In addition, the Queen gives all her staff a gift at Christmas time.

There have been 11 sculptures of the Queen. The most recent was in 2005 by Miss Angela Conner for St George's Chapel, Windsor.

The Queen's Year is part of a visit to the Summer Opening of the State Rooms at Buckingham Palace which runs through October 1. There are also be exclusive evening tours, BSL-interpreted and lipspeaking guided tours and a souvenir album. A range of china to celebrate the 2010 Summer Opening of Buckingham Palace has been produced exclusively in the UK for the Royal Collection. It is inspired by the silk wall hangings from the Palace's Green Drawing Room and includes a limited-edition plate, teacup and saucer, tankard and pill box which go on sale August 9.

THOMAS PAINE COTTAGE

Thomas Paine Cottage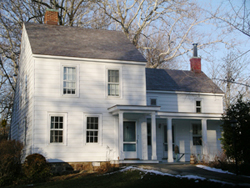 One of several demonstrations inside the Thomas Paine Cottage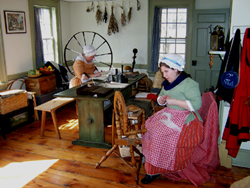 is located in New Rochelle, NY on the last two acres of the original 320 given to Thomas Paine by New York State in 1784. Still standing is Thomas Paine's second cottage (rebuilt after a fire claimed the first one in 1793), and the Sophia Brewster One-Room Schoolhouse. The Thomas Paine Cottage contains a few of the artifacts still in existence that were once owned by Thomas Paine: a simple chair and a cast iron Franklin Stove given to Paine by Benjamin Franklin himself.

Several rooms are set up to reflect what life was like during the Revolutionary War and late 18th Century using original artifacts and reproductions. Other rooms reflect early 19th Century life, such as the upstairs bedchamber with its rope trundle bed, nightstand with candle, spectacles and bible, washstand, and young girl's cross-stitch sampler dated 1804. There also you will see some wonderful 19th Century quilts.

Other exhibits reflect the Huguenot settlement of New Rochelle such as the original 1689 deed to purchase 6,100 acres that became the city of New Rochelle, and a rare breech loading swivel-gun (a small cannon) used in defending the Huguenot city of La Rochelle during the 1628 siege in France.

Permanent and temporary displays feature artifacts and art reflecting local history during the Civil War, the Black Experience, Women in History, the formation of services like police and fire, the People of the First Man - the Siwanoy Indians - and much more.



SWEET CHARITY


MUSICAL THEATRE WEST'S BROADWAY IN THE PARK now in its 12th year, has become one of Long Beach, CA's most popular fundraisers. The August 7 event will feature previews of the 2010-2011 Season productions of Annie, Cats, Summer of Love and The Wedding Singer. The evening will also include dining, a silent and live auction plus wonderful entertainment under the stars.

Slated to perform are Jai Rodriguez, Sabrina Sloan, and Debbie Prutsman, with Michael Skidgel, Jenn Aedo, Ashley Cowl, Chris Holly, Alison Paraiso, Paul Romero, Patrick Lloyd, Jenna Wright, Hannah Simmons, Andrea Taylor, and Anne Fraser Thomas.

ALAN CUMMING, BILLY PORTER, BRIAN ELLNER, DAVID RALEIGH, RICK BAHL co-host a special benefit celebration for the upcoming FringeNYC production of Stan Richardson's Veritas on Friday, August 6 in a private West Village Apartment.

The evening will include cocktails and hors d'ouevres with the cast and production team of the show, as well as an auction of tickets to the show and other items.

Ryan J. Davis will direct Veritas, which will feature Justin Blanchard, Paul Downs Colaizzo, Mitch Dean, Morgan Karr, Doug Kreeger, Eric Nelsen, Matt Steiner, Jesse Swenson, Sam Underwood, and Joseph Yeargain. Inspired by true events, the play tells the story of a group of young men at Harvard in 1920 who fell victim to a gay witch-hunt conducted by school administration to purge Harvard of all homosexuality.






SPREADING THE WORD


THE PEPPERMILL RESORT

Peppermill hotel in Reno, Nevada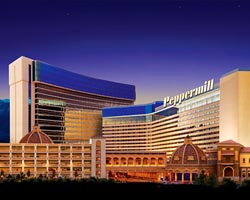 in Reno, Nevada is "the only resort in the United States whose heating source is totally provided from geothermal energy produced on the immediate property," according to the property.

With the culmination of a $9.7 million investment, the entire Resort is now on-line to heat both space and domestic water with geothermal energy.

Peppermill President, Bill Paganetti, engaged world-renowned geothermal expert, Dr. Jim Combs of Geo Hills Associates LLC who recommended a new geothermal well be drilled on the property. It was a gamble. Drill a well tapping in to the geothermal aquifer, betting on finding water at the correct temperature that could be captured and converted to energy through a closed loop system then returned to the earth via a reinjection well, which would heat the entire Resort's water and mechanical heat via geothermal energy. With no guarantees and just a steadfast commitment, the Peppermill successfully hit proverbial pay dirt at over 4,400 feet deep, becoming geothermal energy innovators and making history. In order for that to happen the well needed to find water at 170 degrees that could pump 1,200 gallons per minute at 150 psi.

The Peppermill is able to harness geothermal energy which now heats 100% of the Resort's domestic water and mechanical heat throughout the 2.1 million square feet foot facility, 24/7, effectively replacing the natural gas boilers. This renewable energy will help the Peppermill reduce its dependency on fossil fuels and save the company millions of dollars in natural gas use. According to Dr. Combs, "The green energy heating addition to the HVAC system at the Peppermill will now make it the only resort in the United States whose heating source is totally provided from geothermal energy produced on the immediate property."

The Peppermill Resort Spa Casino features 1,635 luxurious rooms and suites, two resort pools, 10 award-winning restaurants, 16 themed bars and lounges including EDGE nightspot and Terrace Lounge, free nightly entertainment in the Casino Cabaret, 24/7 gaming action, headliner entertainment as well as the 43,000 square foot Spa & Salon Toscana and Fitness Center featuring northern Nevada's only Caldarium with indoor pool, sun deck and Secret Garden.

COMEDY TALKS a hosted panel discussion that brings the classic late night talk show format to the live stage. Host Robert Strong talks with a panel of three comedy legends about their careers, personal lives, insider gossip, and tips of the comedy trade. A Q&A period lets the audience in on the conversation, too.

August 1, 8, and 15 at the University of San Francisco's Presentation Theater. Guests August 1 will be George Segal, Paul Mazursky, and Ronnie Schell; on August 8, the guests will be Carol Channing, Steve Rossi and Rich Little; and on August 15, the guests will be Shelley Berman, Robert Morse, and Will Durst.






OTHER PEOPLE'S MONEY


ELVIS PRESLEY POST MORTEM AUCTION

Elvis standing by his beloved piano, which can be yours for something more than a song. Photo: Heritage Auctions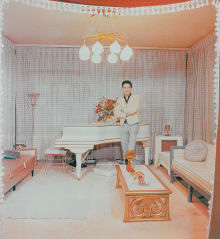 has been scrubbed. The medical instruments used during the autopsy and embalming on Elvis Presley, set to be gaveled down August 12 by the Chicago-based Leslie Hindman Auctioneers, have been withdrawn.

Those items included rubber gloves, lip brushes, a comb, eyeliner, forceps, needle injectors and Presley's toe tag. The items have been returned to a Memphis funeral operator who says there is no way to prove they are authentic. They were said to have been saved by an unnamed, retired embalmer for 30 years.

E. C. Daves, president of the Memphis Funeral Home, told The Commercial Appeal newspaper in Tennessee that another employee told him the equipment was sterilized and used again.

Mary Williams, a spokeswoman for Leslie Hindman Auctioneers, said in a statement: "Due to questions of ownership, the retired embalmer and his son have decided to turn over the property to the Memphis Funeral Home and its parent company, Service Corporation International, with the intention of donation."

Daves said the funeral home had no plans to take any legal action if the items were returned.

Still scheduled as a go is a 270-lot Elvis Memorabilia auction on August 14 at the Peabody Hotel in Memphis being gaveled down by Heritage Auctions.

Presley's white Knabe grand piano and bench, his 1955 contract with RCA Records and a love letter to a girlfriend pre-Pricilla days are some of the centerpiece items. With a minimum bid of $500,000 the piano is expected to fetch more than $1 million.

A contract with RCA Records, signed by Presley, his father and manager, Colonel Tom Parker, is expected to bring more than $150,000.

The four-page handwritten letter to girlfriend Anita Wood from 1958 is expected to fetch $75,000.

Other items being auctioned range from a car to fancy rings to gold-framed sunglasses and Presley's address and phone book.

THE OPEN SOCIETY FOUNDATION has announced $11 million in grants to support 79 music, dance, and theater organizations across the 5 boroughs of New York City. "The arts - and arts education - are a vital part of the fabric of New York City," said George Soros, chairman of the Open Society Foundations. "This funding will help organizations that have been under severe strain because of the economic crisis."

The 79 organizations will receive two-year operating-support grants ranging from $65,000 to $250,000. The groups, located in all five boroughs of New York City, vary in budget size from $75,000 to $7 million and are primarily small and less visible than larger mainstream organizations; consequently, they are most impacted by the economic crisis and most in need of assistance. They include the New York Youth Symphony, Bronx Arts Ensemble, Ballet Hispanico, Mark Morris Dance Group, Epic Theatre Ensemble and Dance Theater of Harlem. 52nd Street Project, Abrons Arts Center/Henry Street Settlement, Amas Musical Theatre, Atlantic Theater Company, Classic Stage Company, Classical Theater of Harlem, Fiji Theater, Hip Hop Theater Festival, Irondale Ensemble, MCC Theater, New York Classical Theater, New York Theater Workshop, Paper Bag Players, Pearl Theatre Company, Pregones Theater, Primary Stages, Repertorio Espanol, Society for Educational Arts, Sundog Theater, TADA! Youth Theater, The Kitchen, Vineyard Theatre and Workshop Center, and the Wooster Group.

Active in more than 70 countries, the Open Society Foundations work to build vibrant and tolerant democracies whose governments are accountable to their citizens. Working with local communities, the Open Society Foundations support justice and human rights, freedom of expression, and access to public health and education.

YALE REPERTORY THEATER has received a $950,00 donation from the Robina Foundation and a $1 million gift from the Andrew W. Mellon Foundation, the latter aimed at supporting new commissions and productions under the auspices of the Yale Center for New Theater.

THE CHERRY LANE THEATER located in the Greenwich Village section of New York City since 1924 has announced that, due to financial deficit, they will not produce plays on its 179-seat main stage for a year beginning in September, and possibly longer.

JEANINE TESORI who wrote the scores for Shrek the Musical and Caroline, or Change, has received a commission from the Signature Theatre through the company's American Music Voices Project. That project is the largest program of its kind in the country with $780,000 awarded to date.

The initial Musical Theatre Composer Grants, presented to Ricky Ian Gordon, Michael John LaChiusa, and Joseph Thalken, awarded each composer $25,000 a year plus health coverage for four years. Further Musical Theatre Composer Grants have been presented to Adam Guettel and Jeanine Tesori for $50,000 each. The program also underwrites the workshopping and presenting of the composers' new musicals by Signature Theatre through the 2013-2014. Also announced as part of the American Music Voices Project are commissions for composers in the early stages of their music-theater careers to create works for the Signature Theatre. The latest Next Generation recipients of commissions are Chris Miller and Scott Davenport Richards; "special honoree grants" have been awarded to Josh Schmidt and Josh Rosenblum.

The Musical Theatre Leadership Awards portion of the project recognizes four individuals for their extraordinary influence on and contribution to the advancement of new musical theatre. The recipients were orchestrator Bruce Coughlin, composer Adam Guettel, singer/actress Audra McDonald, and director/musical director/orchestrator Ted Sperling. Each Leadership Award was presented in conjunction with a one-time grant in the amount of $25,000 to support the artist's continued contributions to musical theatre.

The American Music Voices Project, launched in 2006, is funded by a generous million dollar grant from the Shen Family Foundation.


SHOPPING AROUND


Hoping that tourists add to their gambling and entertainment habits, Las Vegas has become a full spectrum shop-until-you-drop location.

Ross, known for their discounted clothing and home accessories, has opened a store on the Las Vegas Strip - the first time a major discount store had made an open bid for the tourist trade. The merchandise may be slightly different than in other Ross stores. Management says they intend display new inventory each week aimed for the tourists.

The store is located next to the MGM Grand, across from the Monte Carlo where the Silver City Casino once stood.

Not to be outdone Forever 21, which was established in 1984, has opened a 126,000 square foot - dressing room in every corner - flagship store in Las Vegas in the Fashion Show Mall, also on the Las Vegas Strip. The largest Forever 21 store in the world, this location does sell their new, controversial maternity line.

If you go more for the personal, elegant touch, Cartier has announced the appointment of Mr. Eric Lu as Director of the Cartier City Center Boutique in Las Vegas.

Located inside Crystals, CityCenter's 500,000-square-foot retail and entertainment district, this Cartier marks the debut of a new worldwide exterior design concept for Cartier. The boutique features a one-of-kind original and modern Art Deco façade.

Inside are all of the high class goodies that have made Cartier world famous for quality and elegance.



THE SCOTTSBORO BOYS

Joshua Henry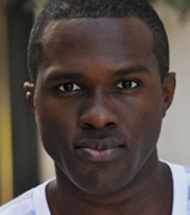 a dark musical with a libretto by David Thompson. Music by John Kander, lyrics by the late Fred Ebb, with some additional lyrics by Kander. Five time Tony winner Susan Stroman directs and choreographs.

The critically acclaimed production, which is the thrilling final collaboration by musical theatre giants John Kander and Fred Ebb, played the Vineyard in NYC winning the 2010 Lucille Lortel Award for Outstanding Musical and the 2010 Outer Critics Circle Award for Outstanding Off-Broadway Musical and a 2010 Drama Desk Award for Outstanding Lyrics.

Based on the notorious 'Scottsboro' case in the 1930s (in which nine African-American men were unjustly accused of a terrible crime) this daring and wildly entertaining musical explores a fascinating chapter in American history with brilliant originality. That originality is the use of the minstreal show as the theatrical form.

Joshua Henry stars as Haywood Patterson, one of nine young men wrongly accused of rape in Depression-era Alabama. Jeremy Gumbs is Eugene Williams and David Anthony Brinkley is The Interlocutor. Tony Award winner John Cullum returns to the role of The Interlocutor, which he created at the Vineyard. Also recreating their performances from the Vineyard are: Sean Bradford as Ozie Powell and Ruby Bates, Josh Breckenridge as Olen Montgomery, Derrick Cobey as Andy Wright, Colman Domingo as Mr. Bones, Rodney Hicks as Clarence Norris, Kendrick Jones as Willie Roberson, Forrest McClendon as Mr. Tambo, Julius Thomas III as Roy Wright, Sharon Washington as The Lady and Christian Dante White as Charles Weems and Victoria Price.

The creative team includes set designer Beowulf Borritt, costume designer Toni-Leslie James and sound designer Peter Hylenski, orchestrator Larry Hochman, musical arranger Glen Kelly and music director David Loud. Ken Billington is the new lighting designer.

The Broadway bound musical opened last night at the Guthrie Therater in Minneapolis with performances through September 25. Previews begin on Broadway October 7 at the Lyceum Theatre with the official opening slated for October 31.

SECRET OF THE TRADE by Jonathan Tolins. Directed by Matt Shakman.

Starring Tony Award winner John Glover and Noah Robbins with Amy Aquino, Bill Brochtrup and Mark Nelson.

Described as "a play about a young Broadway hopeful (Robbins) and his idol (Glover). In show business, it's all about who you know. Or is it? Andy Lipman, a smart, ambitious kid from Long Island dreams of a career on Broadway and hopes that his idol, theater legend Martin Kerner, can give it to him. Will Kerner open Andy's door to success, or will their complicated relationship force him to question a life in the theater?"

The design team includes Mark Worthington (set), Mike Durst (lights) and John Gromada (sound). The production stage manager is Sarah Caddell.

Currently in previews, Secrets of the Trade will officially open August 10 and run through September 4. at the 59E59 Theaters, NYC.

THE SAVANNAH DISPUTATION by Evan Smith. Directed by John Going.

Starring Beth Hylton as the proselytizer and Brigid Cleary and Michele Tauber as the sisters.

A regional premiere of this new comedy on which a Pentecostal missionary gets more than she bargained for when she drops in on two sisters who are staunch Catholics: sweet, susceptible Margaret and feisty, high-spirited Mary. These sisters enjoy a comfortable routine, including BBC sitcoms and cooking dinner for their priest. However, when the missionary causes Margaret's seemingly-solid faith to waver, Mary stages a divine intervention to bring her sister back into the fold. Enlisting the aid of their unsuspecting parish priest, she throws a devilish dinner party that becomes a smack-down of biblical proportions.

Performances through August 22 at the Olney Theatre Center in Olney, MD.

RADIO GIRL a new musical based on Rebecca of Sunnybrook Farm with a book by Daniel Goldfarb. Music by Henry Kreiger and lyrics by Susan Birkenhead.

Directed and choreographed by Christopher Gattelli.

Rebecca is a spunky ten year-old with a "can do" attitude and enormous talent. She doesn't let anything get her down . . . not even living during the Depression, and especially not her cantankerous Aunt Miranda. With charm, street smarts, pluck and a glorious voice, Rebecca triumphs as Lucky Little Radio Girl and lifts the spirits of America.

The cast includes Gabriella Malek as Rebecca. Aunt Miranda will be played by Lee Meriwether. Tony nominated actor Orson Bean will play Homer. Uncle Harry will be played by Joey Sorge Patterson Anthony Holds will play Tony and John Bolton will be playing Orville.

The members of the ensemble include Stephen Bienskie, Andrew Boetcher, Ariel Reid, Pam Remler, Allie Schauer, David Spangenthal and Richard Riaz Yoder.

There are six Connecticut residents joining the cast as Lucky Little Radio Girl hopefuls: Meg Guzulescu, Morgan Martin, Hayley Murphy, Betty Smith, Marissa Smoker and Laura Spineti.

Scenic Design by Anna Louizos. Costume Design by Gregg Barnes. Lighting Design by Jeff Croiter. Sound Design by Jay Hilton. Casting by Telsey + Company. Production Stage Manager Thomas Gates. Technical Director Adam Goodrum. Music Supervision and Arrangements by Sam Davis.

Performances through August 22, 2010 at The Norma Terris Theatre, Goodspeed Musical in Chester, CT.





WHO'S WHERE


MARY POPPINS FREE CONCERT four cast members from the national tour of Mary Poppins - Q. Smith, Ellen Harvey, Geoffrey Goldberg, and Tom Souhrada - will offer a free concert at the Kennedy Center in Washington, DC on August 2, as part of the Kennedy Center's Millennium Stage free concert series. The performance will also be broadcast live via the Kennedy Center website. The national tour of the Disney-Cameron Mackintosh musical Mary Poppins is currently playing the Kennedy Center through August 22.

CLORIS LEACHMAN the Academy and Emmy Award-winning actress, will debut her new solo show Cloris! I'm Eighty F*ing Four & Still Going Strong! Aug. 6-8 at the Lewis Family Playhouse in Rancho Cucamonga, CA.

JUSTIN BIEBER on stage at the Amway Arena in Orlando, FL on Wednesday, August 4 On Thursday he can be enjoyed at the Bank Atlantic Center in Sunrise, FL. Next Sunday, August 8, the show is at the Arena in Charlotte, NC.

JIMMY BUFFETT on stage Saturday, August 7, at the Susquehanna Bank Center in Camden, NJ.

LADY GAGA on stage Tuesday, August 3, at the Spring Center in Kansas City. On Wednesday she opens a two nighter at the Staples Center in Los Angeles. On Friday she stars at the MGM Grand Garden Arena in Las Vegas.

LYLE LOVETT on stage Monday, August 2, at the Sheldon Concert Hall in St. Louis, MO. On Thursday he appears at the Wisconsin State Fair in West Allis, WI. On Friday the tour stops at the Morton Arboretum in Lisle, IL. Saturday he's on stage at the Frederik Meijer Gardens in Grand Rapids, MI.

SILK ROAD ENSEMBLE WITH YO-YO MA ON CELLO return to Tanglewood in an extraordinary presentation marking their 10th anniversary. Featuring virtuoso musicians from around the globe, the Ensemble will perform a special program that reflects the diversity of its membership, combining styles and genres (Persian, Asian, Azerbaijani, and more) with Western and non-Western instruments to create a musical experience that defies classification and transcends cultural boundaries. Sunday, August 8, The Shed at Tanglewood in Lenox, MA.

WEDNESDAY NIGHT AT THE IGUANA with hosts MAC Award winners Dana Lorge and Richard Skipper. Barry Levitt on keyboard & John Miller on bass. Wednesday's guests include: Paul and Rochelle Chamlin, Theresa Fischer, Eli Fordyce and Jim Molloy, Robert Gino, Warren Schein and Andrew Sotomayer. Wednesday at the Iguana VIP Lounge in NYC.

ANN HAMPTON CALLAWAY,/font> joins the New York Summer Music Festival Pops Orchestra for The Lady Is a Song, to be offered on Wednesday, August 4 at the SUNY Oneonta College's Goodrich Theater. New York Pops conductor Steven Reineke will conduct the performance, which will be offered free-of-charge and is part of the New York Summer Music Festival's 2010 season.

MARY CHAPIN CARPENTER the only artist to have won 4 consecutive Grammy Awards for Best Female Country Vocal Performance, performs Saturday, August 7, at the Balboa Theatre in San Diego.

NATALIE MERCHANT on stage Tuesday, August 3, at the Opera House in Denver. On Wednesday the show is at the Rud Butte Garden in Salt Lake City. Friday finds\ her at the Chateau Ste. Michelle Winery in Woodinville, WA and on Saturday the show is at the Maryhill Winery Amphitheater in Goldendale, WA.

WILLIE NELSON singing his hits Tuesday, August 3, at the Filene Center in Vienna, VA. On Wednesday he'll be at the Count Basie Theatre in Red Bank, NJ. Thursday finds him at the Community Arts Center in Williamsport, PA. On Friday the show is at Caesars Circus Maximus in Atlantic City.

BRET MICHAELS performs at the CAUCLA Tennis Center in Los Angeles on Monday, August 2. On Wednesday the show is at Tag's in Big Flats, NY. Friday he appears at the Clearfield County Fair in Clearfield, PA. On Saturday his tour stops at JD Legends in Franklin, OH.

DAVID BRENNER the stand-up comedian and author, brings an all new show to the Bay Street Theater in Sag Harbor, NY on Saturday, August 7.




FINAL OVATION


MAURICE HINES, SR

Hines, Hines and Dad performing at the Las Vegas Sands Hotel in 1973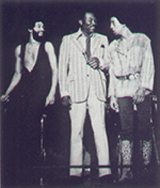 drummer and father of Maurice and the late Gregory Hines, died after a long illness in Las Vegas where he had lived for the last 30 years.

Until 1973 he toured with his sons in a high energy act called Hines, Hines and Dad starring in nightclubs in New York, Las Vegas and Europe. They also appeared on TV variety and talk shows. That act helped propel his tap-dancing sons to fame.

After the act broke up, the senior Hines, who was born Feb. 9, 1922, in North Carolina, attended maitre d' school and ran the gourmet room at the Thunderbird Hotel in Las Vegas and later was a maitre d' at the Tropicana Hotel.

His younger son, Gregory, became an innovative and influential tap-dancer and actor. He died of cancer at 57 in 2003. Hines' first wife died in 2000. Besides his son Tony-nominated Maurice Jr., he is survived by his second wife, Gloria J. Hines; four grandchildren; and a great-grandchild.

BUFF COBB actress and Tony nominated producer, who co-hosted of one of television's first talk shows, Mike and Buff, died at a nursing home in Lebanon, NH. She was 83.

She was born Patricia Cobb Chapman on Oct. 19, 1928, in Florence, Italy, the daughter of famed opera singer Frank Chapman and authoress Elisabeth Cobb, and granddaughter of author and columnist Irvin S. Cobb.

In the 1950s, Cobb laid the ground work for females to enter the talk show arena when she co-hosted a popular television talk show Mike and Buff with then her third husband Mike Wallace. She was Wallace's second wife.

Buff Cobb was playing in Chicago with Tallulah Bankhead in the play Private Lives when Wallace interviewed her for his radio show. They married in 1949. They did a husband and wife broadcast on radio on NBC in Chicago. In the early '50s, they were hired by CBS to host a live, daily talk show, originally called Two Sleepy People, in which they debated a topic of the day. CBS recruited them to come to New York and do the show on television. It was 5 days a week in the afternoons and broadcast in color as an early color experiment. Later Pepsi sponsored it on Saturday nights.

The program was a mix of serious news and comedy with Wallace often admonishing his better half with "Smarten up, Buff!"—which became the show's catchphrase. From 1951 to 1952 they were also hosts of All Around the Town, another CBS show. The talk show ceased in 1953 and the two divorced in 1957. From 1953-55 Cobb was a panelist on the popular Masquerade Party.

Her lone film credit was as one of Rex Harrison's wives in Anna and the King of Siam (1946); most of her performing career was concentrated on stage work. She turned Broadway producer and in 1963 received a Tony nomination for her inaugural Broadway production Too True to Be Good, which starred Lillian Gish, Cedric Hardwicke, Eileen Heckart, Glynis Johns, Robert Preston and David Wayne.

Married four times, her first husband was Gregson Bautzer. That union lasted six months. Her second husband was to actor William Eythe, 29. They wed in Manhattan in 1947. It was his first marriage. In January 1948 she wanted a divorce saying that Eythe had hit her "a couple of times last fall." Two days later, "in a seesawing mood, she called the whole thing off," according to Time Magazine, Jan. 19, 1948. Shortly thereafter the marriage ended. She married Wallace in 1949. That union lasted until 1954. Her fourth husband, H. Spencer Martin, died in 1987.

Her half brother, Thomas, is her only immediate survivor.




Next Column: August 8, 2010
Copyright: August 1, 2010. All Rights Reserved. Reviews, Interviews, Commentary, Photographs or Graphics from any Broadway To Vegas (TM) columns may not be published, broadcast, rewritten, utilized as leads, or used in any manner without permission, compensation and/or credit.
Link to Main Page
---
Laura Deni




For the snail mail address, please E-mail your request.
CLICK HERE FOR COMMENT SECTION