! >
Broadway To Vegas
  
 SHOW REVIEWS CELEBRITY INTERVIEWS GOSSIP NEWS



| | |
| --- | --- |
| | |
THE LAST EMPRESS - - BUZZ CUT FOR PHANTOM OF THE OPERA - - INSIDERS TALK ABOUT 2001: A SPACE ODYSSEY - - CHIPPENDALES GET THEIR OWN THEATRE IN LAS VEGAS - - THE GREAT BRITAIN BEER FESTIVAL - - AMERICAN IDOL TOP FINALISTS PERFORM - - WHERE'S CHARLEY BACKSTAGE TALK - - GLAMORAMA - - DONATE . . . Scroll Down


WILL PHANTOM WITH A BUZZCUT HAUNT THE HEARTS?


Gossiped about for the past two years, last Monday the official announcement finally was released that Andrew Lloyd Webber will open a 90-minute and radically restaged version of Phantom of the Opera, in a custom-made $30 million theater designed by architect and set designer David Rockwell, at the Venetian hotel and casino in Las Vegas - in early 2006.

When fans have seen the original, uncut, glorious production in so many others places the question becomes - will tourists pay top dollar to see a buzzcut version?

Granted, the barber is director Hal Prince a 20-time - that's right twenty - Tony award winner, who has been snipping on this for over a year. Can you call something that has been trimmed, re-tooled, re-shaped and cut in half the Broadway spectacular Phantom of the Opera?

While more manicured than truncated, it is impossible to careful snip one word here and one word there and manage to lop off an entire hour.



Hal Prince will both scalpel and direct the Las Vegas production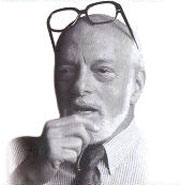 Is a more accurate description; Favorite Scenes From Phantom Of the Opera or The Vegas Version of Phantom of the Opera?

They can call the Vegas version new - but they'll be hard pressed to call it improved.

Phantom is the Winner of six 1988 Tony Awards, including Best Musical, Best Scenic Design (Maria Bjornson), Costume Design (Maria Bjornson) and Lighting Design (Andrew Bridge).

Opening in London to huge success in October 1986, Phantom of the Opera remains today as one of the longest running musicals in London and on Broadway. The Phantom of the Opera is officially the most successful entertainment of the twentieth century - taking more money than E.T., Titanic and Star Wars.

The press release states:

"The most successful theatrical endeavor of all time, The Phantom of the Opera has grossed more than $3 billion worldwide since its London premiere in 1986, having played more than 65,000 performances in 20 countries and 110 cities. The original cast recording of The Phantom of the Opera was the first in British musical history to enter the charts at number one. Since then, it has gone gold and platinum in the UK and US, selling more than 2 million copies."

"More than 58 million people have seen The Phantom of the Opera in the past two decades. The show is currently playing in London, New York, Budapest and Stuttgart, and a touring production is playing at venues in major cities throughout the U.S. A new South African production opened in April 2004."



Michael Crawford as The Phantom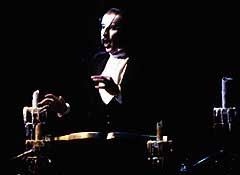 So why bring an abridged version to Las Vegas?

During a regular performance the Phantom's make-up takes more than two hours to apply and half an hour to remove. Every show requires 125 members of cast, crew and orchestra to perform and an intricate replica of the Paris Opera House chandelier is used in each performance.

The touring show takes twenty-seven articulated Lorries as the semi-trailer trucks, colloquially known as an 18-wheelers, are called in Webber's native land. Having Phantom housed in one place - The Venetian Hotel - will make it easier for the technical staff.

The music - all 17 compositions - are gorgeous. While people remember only a select few - The Music of the Night, Think of Me, As if We Never Said Goodbye, and the title song - for instance, when other music is cut the listener knows something is missing - just not immediately able to pinpoint the void.

The lead roles were famously played by Michael Crawford and Webber's ex-wife Sarah Brightman - who successfully took the show to from London to Broadway in 1988.

The chandelier dropping at the beginning is required. That sells tickets. The underground canal scene is also a given. As the press release promises; "The newly conceived Las Vegas production of The Phantom of the Opera will boast a cast of 46 and a groundbreaking series of state-of-the-art special effects, including an onstage lake and an exploding replica of the Paris Opera House chandelier."

This production has a plot adding more risk to the venture, since Webber is known for creating dialogue moved by music.

Webber's 1984 musical Starlight Express, which opened to mixed reviews in Las Vegas in the 1990's, managed to keep those performers scooting around on roller skates for four years at the Las Vegas Hilton hotel.

While Broadway is becoming the new Vegas fad - others stage trends, which usually enjoy a 10-year cycle - have been; male crooners, production shows, country singers and magicians.

Just because Broadway has become the new kid on the block for Vegas doesn't mean if you mount it, they will come.

There have been some real disasters.

Although a hit elsewhere, when the musical Notre Dame opened at The Paris-Las Vegas, it quickly folded. Decades ago when the Broadway version of A Chorus Line opened people walked out complaining they were being required to sit too long. That may be one of the motivators for Phantom being clipped. It's a production that does not accommodate standing or dancing in the aisles.

The Vegas Strip will never become a venue for serious theatre. The Goodman and Guthrie theatres don't need to worry.

If it's fun, silly, quirky or has a tie in to top record hits or top stars - Vegas may be a venue option.

Mamma Mia has a slim plot, done better in the movies, but soars with Abba songs and the exuberated urge to dance in the aisles. The yet to open We Will Rock You has the music of Queen and Ave Q, frequently called an X-rated Sesame Street is a creative, quirky delight that should fit well into the Las Vegas scene.

Chicago remained in Vegas as long as it did because of a rotating case of bold names.

The Blue Man group is unique.

Phantom becomes a hybrid. Millions have already seen it. Carving out 60 minutes becomes the equivalent of a huge museum taking extremely popular art and statues, moving them to one area so that tourists who want to pretend to like art can say they've seen it. You want to be able to say you've seen Phantom without having really seen it? Vegas may be the place. After the newness of that chandelier exploding wears off, will Phantom still haunt the hearts of ticket buyers? Or, will Phantom fans clamor to see what the Vegas version is all about? We only have to wait a couple of years find out.


BELLY UP TO THE BAR, BOYS


Beer is big business

When the venerated AARP holds their annual convention in Las Vegas this coming October some stress reliever seminars include; In Balance Yoga led by actress Mariel Hemingway, a closing show featuring seven time Emmy Award-Winner Mary Tyler Moore; a special session Staying Sharp-Advances in Brain Research. Or, cut to the chase - or chaser - and mellow out with The History of Beer in America led by Dr. Bill Vollmar, corporate historian at Anheuser-Busch.

The chug-a-lug crowd heads across the pond this week for the Great British Beer Festival which takes place at London Olympia, from Tuesday August 3 to Saturday August 7.

The British have long loved their suds - second only to Germany in beer consumption - the average German adult drank 120 liters of beer, 16 liters more than the average British adult. That would be a total British consumption of 5.8 billion liters. In the United States, beer consumption has grown steadily, but annual consumption per person in 2002 was still only around 83 liters, according to a recent survey by market researchers Mintel. To compete in the brew binge Americans need to start bending that elbow. Lifting a pint or two is a custom that dates back for centuries.

The Great Britain Beer Festival is a beer drinker's paradise.

The range of beers is huge - over 400 real ales, with a selection from the smallest microbrewers to the best-known beers. As well as real ale, ranging from wheat beers to tasty bitters attendees can also sample cider, perry and beer from around the world including real lagers from Europe and North America.

While sipping a pint or two, enjoy the live music which takes place every day in the National Hall.

The musical line up for this year's Great British Beer Festival includes some new faces along with the keg crowd's perennial favorites.

The Chaminade String Quartet who will be kicking the festival off on Tuesday evening. Bringing the sound of steel to Olympia is the National Steel Band, playing Wednesday at lunchtime. Chas 'n' Dave take to the stage on Wednesday evening. Thursday lunchtime boasts an appearance by Wild Willy Barret's Sleeping Dogz. Thursday night features guitarist Neol Davies. Another GBBF favourite is Jzzy Trouser who will be playing on Friday afternoon. The headline act Friday night is Dave Finnegans Commitments. For the last 12 years Dave Finnegan has been the voice of The Commitments, and tours with his superb band spreading the gospel of soul worldwide.

The Fulham Brass Band will provide the rousing finale with around 30 brass musicians and several percussionists on Saturday afternoon.

Tutored beer tastings are run throughout the festival. They provide the opportunity to taste beer like experts and appreciate the different flavors and aromas.

If you want to improve your beer appreciation skills then you've come to the right place. Tastings and lectures are hosted by an array of beer experts;

Champion Beer of Britain hosted by Roger Protz.

Light and Dark hosted by Paul Ainsworth.

Champion Beer of Britain hosted by Roger Protz which is sold out

German Beer hosted by Thomas Perera.

British Bottle-conditioned Beers hosted by Michael Jackson, the beer expert - not the up on charges singer.

Jackson's beer philosophy is; "There is a world of arousing aroma and flavor out there, so stimulating that they often provoke thought as well. Beer is much more extensively consumed than wine, but less adequately honored. In a small way, I want to help put right that injustice."

Chocolate & Beer hosted by Fred Eckhardt. Chocolate and beer may not cure PMS, but if you eat and drink enough of those two, you won't care if you're moody.

Oud Bruin hosted by Tim Webb.

Belgian Stong Beers hosted by Lorenzo Dabove.

Fuller's Vintage Ales Tasting hosted by John Keeling.


WHO IS?


He was born in New York City. After high school this person trained at the renowned Juilliard School of Music and became so proficient on the clarinet and sax the he played with famous saxophonist Stan Getz when they were both teenagers.

He accepted his first real job when he joined the Henry Jerome swing band, touring the country and, moonlighted by doing the band members' taxes.

Formerly married to a painter, he is happily wed to his high profile second wife - they are a staple of élite cocktail parties.

Once while at a function at the Ritz Carlton Hotel he met a scriptwriter he knew - they skulked around until they found a piano where they held a musical spar, matching one another with passages from Mozart.

He enjoys classical music, still plays the piano and occasionally, the clarinet and reportedly writes all his speeches in the bathtub.

Answer at the bottom.



Broadway To Vegas is supported through advertising and donations. Priority consideration is given to interview suggestions, news, press releases, etc from paid supporters. However, no paid supporters control, alter, edit, or in any way manipulate the content of this site. Your donation is appreciated. We accept PAYPAL. Thank you for your interest.


SPREADING THE WORD


BACKSTAGE TALK an informal post-show discussion with the cast of Where's Charley takes place Thursday, August 5 at the Goodspeed Opera House in East Haddam, Conn.

Where's Charley is based on Brandon Thomas' Charley's Aunt. Music and Lyrics by Frank Loesser with a book by George Abbott. Directed and Designed by Tony Walton. Choreographed by Lisa Shriver. Noah Racey stars as Charley Wykeham.

KEIR DULLEA AND SUSAN GRANGER: 2001: A SPACE ODYSSEY considered a masterpiece by many, Stanley Kubrick's 2001: A Space Odyssey set the standard for science fiction films when it was completed in 1968.

Join the film's leading actor Keir Dullea as he talks about the making of this historic film. Brooks Newspaper film critic Susan Granger will host the evening.

Tuesday, August 3 at Fairfield Community Theater in Conn.


SWEET CHARITY


GLAMORAMA is Marshall Field's annual high-energy fundraising event that features designer fashions, world-class entertainment, celebrity attendees and over-the-top post-parties. The event raises money to support Children's Cancer Research Fund.

This year's show, August 6, celebrates goddesses and all things heavenly, passionate, surreal and supreme. Featured designers include Marc Jacobs, Stella McCartney, Michael Kors, and more.

Glamorama will feature musical performances by Patti LaBelle and The Commodores, an appearance by Ford Supermodel Jerry Hall, and video appearances by Jennifer Lopez and John Malkovich and special surprises.

V.I.P. tickets at $4000. Numerous other ticket levels. The $225 Bliss level includes admission to the after-show party at Marshall Fields in Minneapolis.

In total, Glamorama has raised more than $2.3 million for Children's Cancer Research Fund of Minneapolis - an organization that is dedicated to finding a cure for childhood cancer.

ACTORS' FUND BENEFIT SHOW on August 4, the Max Company of The Producers will be giving a Special Benefit Performance for The Actors' Fund at the Kennedy Center Opera House in Washington, DC.


OTHER PEOPLE'S MONEY


THE CHIPPENDALES AND THE RIO HOTEL IN LAS VEGAS are making it easier for girls to enjoy the guys taking it off. The Ultimate Girls Night Out Lounge is being constructed for The Chippendales. The $7 million, 21,000 square-foot entertainment complex will be dedicated entirely to women. The multi-faceted entertainment experience will be a place where women of all ages may come together and celebrate occasions such as bachelorette parties, school reunions, 21st birthday celebrations, office parties and just about any other instance when a "girls¹ night out" is in order.

Slated for a December, 2004 opening, Ultimate Girls' Night Out will feature a 400-seat Chippendales Theater with a 50-foot-wide stage with private sky boxes for those who like a bird's eye view of the strip downs.

Architecturally, the press release promises that the Ultimate Girls Night Out "will be a virtual theme park for women."

The women's bathroom "will be an integral attraction, complete with plush gossip pit and other special features not found in any ordinary girls' room."

In addition to the theater, there will be a spacious 1,500-square-foot ultra lounge with a walk up bar offering a stylized, intimate feel. And a 2,100- square-foot retail boutique specializing in Chippendales merchandise and bachelorette party gear.

FROZEN which stars Swoosie Kurtz and Brian O'Byrne - who won Tony for best featured actor in his role as a pedophile serial killer - played its 100th performance on Broadway at the Circle in the Square on July 29.



THE LAST EMPRESS an internationally acclaimed musical spectacle has its Canadian premiere, August 5 - September 1 at The Hummingbird Centre in Toronto.

Audiences are fascinated and touched by the story and impressed by the powerful, haunting singing voices and the awe-inspiring dancing. A unique musical experience with more than 80 cast members from Korea, plus lavish sets and over 600 costumes.

Conceived by one of Korea's most accomplished writers, Yi Mun-Yol, and staged by ACOM, Korea's leading troupe, The Last Empress depicts the tragic life of Queen Min, a powerful matriarch of the Chosun Kingdom who led her country through the turmoil of modernization in the late 19th century, only to be assassinated by the Japanese in 1895. Set in the royal court in late 19th century Korea, The Last Empress revolves around the events that led to the assassination of Queen Min, carried out by the Japanese under the code name Fox Hunt.

Queen Min is one of the most controversial figures in Korean history. Although she was born into a humble family, the Queen eventually gained control of the court and influenced her husband, King Kojong, to open up the ports of the Hermit Kingdom to the foreign powers of the East and the West.

This sung-through musical will be performed in its original language, with English Supertitles, to preserve its theatrical power.

ONE FLEW OVER THE CUCKOO'S NEST the play based on Ken Kesey's novel about a drifter who ends up in a US mental asylum in 1965, to be mounted at the Edinburgh Fringe Festival, will star Christian Slater as inmate Randle P. McMurphy, Frances Barber as Nurse Rachet and Mackenzie Crook as Billy Bibbit.

Guy Masterson directs a cast that includes; Stephen K. Amos, David Calvitto, Ian Coppinger, Felix Dexter, Adrian Hope, Katherine Jakeways, Dave Johns, Phil Nichol; Owen O'Neill, Lucy Porter, Gavin Robertson and Lizzie Roper.

The play will run at the Assembly Rooms from August 6 to 30, before transferring to London's West End.

CAMELOT All of the magic and romance comes alive in this fantastic Lerner & Loewe musical, including the wizard Merlyn, Arthur's celebrated Round Table, the invincible Lancelot and many tales of love, friendship, betrayal and trust. With enchanting musical numbers including Camelot, If Ever I Would Leave You and What Do the Simple Folk Do?, this musical secures its position as a timeless classic. Starring Las Vegas resident Robert Goulet. August 3-8 at the Starlight Theatre in Kansas City, MO.

WATCH ON THE RHINE a gripping drama by Lillian Hellman. In 1936-37, Lillian Hellman traveled abroad, witnessing first-hand the anti-Semitism and fascism that were sweeping Europe. She returned to write Watch on the Rhine, a warning against the dangers of complacency.

Heidi Helen Davis directs Ted Barton, Jeff Bergquist, Shannon Clair, Abby Craden, Ellen Geer, Dexter Hamlet, Tim Harvey, Chad Jason, Melora Marshall, and Karen Reed. Opens Saturday, August 7 and continues through October 16 at The Will Geer Theatricum Botanicum outdoor amphitheater in rustic Topanga Canyon, CA.

HEDWIG AND THE ANGRY ITCH Text By John Cameron Mitchell. Music and Lyrics by Stephen Trask. Performed and Directed By Billy Ensley as Hedwig, with B. Pierce as Yitzak. Musical Direction Craig Spradley. The Angry Inch Band;Chip Decker, Ben Jackson, Jeff Lynds, Matt Olin.

August 5-21 Actor's Theatre in Charlotte, NC.

A FUNNY THING HAPPENED ON THE WAY TO THE FORUM August 4 thru August 8. A Pocono Playhouse production staged at Struthers Library Theatre located in Warren, Pennsylvania.

ONCE UPON A MATTRESS August 5-8, 10-15 at the Blackhill Playhouse in Rapid City, S.D. Jan Swank Managing Artistic Director. The Black Hills Playhouse is associated with the College of Fine Arts at the University of South Dakota and is co-sponsored by the South Dakota Arts Council with funds from the state legislature and the National Endowment for the Arts.

BORDER CLASH by Staceyann Chin. Broadway Def Poetry Jam star blends "slam poetry, autobiographical story-telling, sharp-witted political commentary, and a fresh new physicality" in this new solo. Part of the fourth annual Women Center Stage festival at The Culture Project's 45 Bleecker Theatre, August 5-20 in NYC.

VINCENT IN BRIXTON by Nicholas Wright. Starring Cathy Downes & Teodor Surce. Directed by Sue Ride.

Brixton, South London, 1873. History tells us that the young Vincent van Gogh (Teodor Surcel) came from Holland to work for the London branch of an international firm of art dealers and rented a room in the house of an English widow, Ursula (Cathy Downes), for 3 years.

Romantically inexperienced, he discovers a house filled with secrets and is gradually drawn into the household's web of seduction and duplicity. His sexual awakening traces the birth of his artistic genius.

Three years later, he returns to Europe on the first step of a journey which will end in breakdown, death and immortality.

Opened July 31 with performances through August 29 at The Court Theatre in Christchurch, New Zealand.

FICTION the New York premiere of a play by Steven Dietz. Directed by David Warren.

Best-selling authors Michael and Linda Waterman treasure their honest marriage, until a harsh twist of fate compels them to read each other's diaries. Between the lines, stretching deep into the past, a secret liaison with a mysterious stranger surfaces, forever altering married life's delicate balance of fact and fiction.

Fiction features Tom Irwin, Julie White, and Emily Bergl.

Presented by the Roundabout Theatre Company at the Harold and Miriam Steinberg Center for Theatre in NYC.




| | | |
| --- | --- | --- |
| | | |
WHO'S WHERE


AMERICAN IDOL TOP FINALISTS will perform at the Qwest Center in Omaha, NE on Aug. 7. Performers include Amy Adams, Camile Velasco, Diana DeGarmo, Fantasia Barrino, George Huff, Jasmine Trias, Jennifer Hudson, John Stevens, Jon Peter Lewis and La Toya London.

SHAWN COLVIN Grammy winning singer-songwriter Shawn Colvin kicks off the Moonlight Concert Series with her unique brand of country folk. She won for her album, A Few Small Repairs, and for her song, Sunny Came Home. Part of the free Jazz in the Park series. August 7 in Las Vegas.

BOB MARLEY: ROOTS, ROCK, REGGAE FESTIVAL kicks off a 17-date tour on Aug. 7 in Portsmouth, Va. The concerts feature Ziggy, Stephen, Julian, Damian and Ky-Mani Marley as a group, performing solo material and their father's hits.

PAUL ANKA opens a 7-night engagement at the MGM Grand Hotel in Las Vegas for Thursday, August 5.

JOHNNY MATHIS on stage August 6 at Foxwoods Casino in Mashantucket, CT.

DAVE MATTHEWS BAND entertain Wednesday, August 4, at the Starwood Amphitheatre in Antioch, TN. ON Thursday the show is at the Riverbend Music Center in Cincinnati and on Saturday they kick off a two nighter at the Alpine Valley Music Theatre in East Troy, WI.

DICKEY BETTS AND GREAT SOUTHERN on stage Aug. 2. at Ocean City Music Pier in Atlantic City.

ROD STEWART performs Monday, August 2, at the Journal Pavilion in Albuquerque, N.M.

TONY BENNETT crooning his hits Friday, August 6 at the Historic Mountain Winery at Saratoga, CA. Next Sunday he can be enjoyed at the Pala Casino in Pala, CA.

BIG BAD VOODOO DADDY on stage at the Blue Jay Jazz Festival in Sky Forest, CA on Thursday. On Friday they kick off a two nighter at the Hollywood Bowl.

HARRY CONNICK, JR is on the road in a non stop string on dates. Tonight, August 1, the show is at Brick Breeden Fieldhouse in Bozeman, MT. Tuesday he's on stage at the Rushmore Theatre in Rapid City, SD. Wednesday the performance is at the Orpheum Theatre in Omaha, NE. Thursday Harry is in the spotlight at the Rosemont Theatre in Rosemont, IL. Friday Harry can be enjoyed at the MeadowBrook Music Festival in Rochester Hill,s MI and he closes out the week, Saturday, at Fraze Pavilion in Kettering, Ohio.

CHRIS ISAAK has a busy week. Tonight he is at Deer Valley Amphitheatre in Deer Valley, UT. On Tuesday, August 3 he begins a two night stand at Summer Night at The Pier in Seattle. On Thursday, August 5 he's on stage at Arlene Schnitzer Hall in Portland, OR. On Saturday he opens a four night engagement at Historic Mountain Winery in Saratoga, CA.

THE BEACH BOYS bring their surf sounds to Wente Vineyards in Livermore, CA on August 4.

THE WHO perform Monday August 9 at the Hollywood Bowl in Hollywood, CA.


PIFFLE AND PROFUNDITIES


WHO IS Alan Greenspan, Federal Reserve Chairman.

BUDD FRIEDMAN the creative force behind the Improv Comedy Clubs, was at the Las Vegas Improv, located in Harrah's Hotel, Friday night with his guests Brian "Kato" Kaelin and Gary Busey. Kato, a.k.a. American's most famous houseguest, went virtually unnoticed. Busey caused gridlock in front of the Improv when fans recognized him and clamored for his autograph and to have their picture taken with him. Busey, who was courteous and soft spoken, politely compiled.
















Next Column: August 8, 2004
Copyright: August 1, 2004. All Rights Reserved. Reviews, Interviews, Commentary, Photographs or Graphics from any Broadway To Vegas (TM) columns may not be published, broadcast, rewritten, utilized as leads, or used in any manner without permission, compensation and/or credit.
Link to Main Page
---
Laura Deni


CLICK HERE FOR COMMENT SECTION