! >
Broadway To Vegas
  
  REVIEWS INTERVIEWS COMMENTARY NEWS

| | |
| --- | --- |
| | |
NBC'S JESUS CHRIST SUPERSTAR RAISES THE BAR - -WHEN THE PRESIDENT OF THE UNITED STATES RECOMMENDS YOU TO THE POPE MAKE-UP ARTIST BELINDA MOSS LOOKS GOOD - - HEAD OVER HEELS - - ALEX PENTEK HIDDEN LANDSCAPE - - WHAT DID COLONIAL AMERICANS PAY IN TAXES - - PRINCE HARRY BECOMES PATRON OF WALK OF AMERICA - - PROJECTIONS: MARILYN MONROE'S ONSCREEN PERSONA - - KATHARINE McPHEE MAKES HER BROADWAY DEBUT - - DONATE . . . Scroll Down





Copyright: April 8, 2018
By: Laura Deni
CLICK HERE FOR COMMENT SECTION


NBC'S JESUS CHRIST SUPERSTAR RAISED THE BAR FOR LIVE TV THANKS TO THE CREATIVES
Makeup Dept. Head: Angela Johnson Associate Makeup Designer: Valeria Kole and Makeup Designer: Joe Dulude II. Photo courtesy Joe Delude II.
Andrew Lloyd Webber and Tim Rice's iconic and controversial musical Jesus Christ Superstar was aired last Sunday, April 1, 2018 on NBC.

What made Jesus Christ Superstar so fascinating and special was the total merging of the creatives - scenic design by Jason Ardizzone-West, who has a bachelor of architecture from Cornell University and a master of fine arts degree from the New York University Department of Design for Stage & Film; lighting by Emmy Award winner Al Gurdon; costumes by Tony and Emmy award winner Paul Tazewell; and that makeup by Joseph Delude II. Usually in a hit show all of those aspects are appropriate and many times - individually - are standouts. In JCS it looked as though the creatives were so merged in style and focus that one might assume only one person was responsible for everything.

An amazing fete.

From a mash up of classic frescoes with metal scaffolding - from grafitti to the audience encouraged to take pictures with their smart phones - set a new gold standard for live musical presentations.

The statement making make-up was unusually gritty, with an attention to time frame, location and story-line detail. It was designed by Joseph Delude II who is probably best known for his makeup designs for the Tony Award-winning hit musical Wicked. He has won both an Etsy Design Award and Local 706 Makeup and Hair Guild Award for this work.

Since Wicked, Joe has moved on to do such productions on Broadway, Off-Broadway and the West End as Spongebob Squarepants, Torch Song Trilogy, Sunday in the Park with George, Anastasia, Sweet Charity, Holiday Inn, Allegiance, Dr. Zhivago, On the Town, If/Then, Beautiful, The Wedding Singer, Grease!, Follies, Jekyll & Hyde and many more.

As if that isn't enough to keep him busy he's a teacher of theatrical makeup at Pace University, Muhlenberg College and the Hartt School. He is the recipient of the 2017 Baker Grant for Artist in Residence at Muhlenberg.

Broadway To Vegas tracked down the makeup designer to discuss JCS.

"It was a collaborative effort," he stressed. "Every show I work on is collaborative. That is what I love about working in this industry. We see each other's designs and work to create an environment and a look that meshes together into one cohesive design. I love collaboration as it can sometimes lead you to find something new in your design that you hadn't thought of.

"The way I work in designing a show is that I take a look at the costume sketches/renderings. This gives me an idea of the world that the costume designer - in this case, Paul Tazewell - is creating. I work off of that and discuss with them any ideas that they have for the look. After that I use what I get from the costumes and the discussion to research and find inspiration photos of the looks that I am going for.



Makeup Artist Margie Durand touching up Erik Gronwald's (Simon Zealotes) tattoo. Photo courtesy Joe Delude II.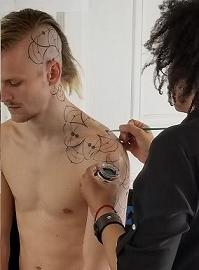 Close up of Erik Gonwalk's Jesus Christ Superstar tattoos. Photo courtesy: Joe DeLudeII.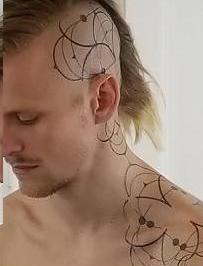 "For JCS, the theme I went with was clean post-apocalyptic. So I wanted fresh dewy skin with a bit of a rock'n'roll edge to it. We wanted to be careful to not make anyone look too hard as we wanted people to be engaged with the performers at the beginning of the show, since it gets more violent at the end. It was important to keep the performers with a soft edge and not go so hard rock. I also wanted people to have a bit of color - as if in the desert. I took from where the story of Jesus actually happened so there were a lot of bronze and copper colors as well as products that had a bit of a shine or sheen to them."

Many of the actors actually have tattoos. Did you cover them up or work around them?

"A lot of the actors had their own tattoos. However I designed temporary tattoos for the show," he answered. "I based the designs around ancient Sumerian script and artifacts, sacred geometry and Christian iconography. Everything had a geometry to it that was either lines, rectangles, circles or triangles. It was modern but with hints to the past. I also used shapes in sets of three - i.e. three circles, three lines, etc. - to represent the Holy Trinity. The center tattoo on Judas was a modern interpretation of the Sacred Heart of Jesus, where the heart was evolved into three circles, the middle and inner separated into four sections - the four ventricles of the heart - and the flames were created using inspiration from ancient script," he explained.

Applying the make-up must have been a massive effort.

"Our call time was an hour and half before the show. I had an incredible and talented team of 15 artists who worked on the 45 performers and six of the musicians."

It's not often a budget comes along permitting the hire 32 musicians. Rarer still is having a large string section with some of the fiddle players part of the action - not just on sitting stage - but interacting with the performers.

"We did makeup on the string quartet - the four ladies that were on stage a lot," Joe said referring to Ina Paris, Juliette Jones, Christiana Liberis and Adele Stein "and the two guitarists who were featured throughout," he concluded. "They were an amazing team," he reiterated about his staff.

Under the direction of Nigel Wright other musicians adding talent and energy and what they played (if known) included: Alden Banta (reeds), Jarvis Benson (strings), Ravi Best (trumpet), Andrew Borkowski (cello), Sara Cyrus (French horn), Ian Donald (multi-instrumental), Rachel Drehmann (French horn), Bruce Dukov (violin), Gina Dyches (violin), Shawn Edmonds (trumpet), Aaron Heck, Jason Jackson (trombone), Patrice Jackson-Tilghman (cellist), Ally Jenkins, Dillon Kondor (guitar), Edwin Livingston (bassist), Todd Low (viola), Stephanie Matthews (violin), Jessie Montgomery (violin), Rolando Matias-Matos (percussion), Tom Murray (reeds), Brandon Niederauer (featured guitar soloist), Jannina Norpoth (violin), Yumi Oshima (violin), Tim Quick (guitar), Matt Rohde (keyboardist), Jamey Tate (drummer), Brian Taylor (multi-instrumental), and Alex Weill (violin).

There was also a lot of glitter and sand involved with the production. Nobody should get either substance in their eyes. Were you concerned?



Brandon Victor Dixon as Judas in Jesus Christ Superstar Photo courtesy: Joe DeLudeII.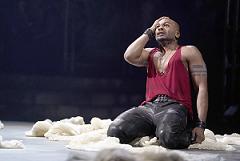 "I was never concerned with this," he replied. "The glitter used was large, so there was no need to worry about it getting in their eyes. The sand also wasn't a concern as it was minimal and none of the actors ever had their faces close enough to it where it would be flying in the air for them to worry about it."

We're in an era where Lasik surgery is commonplace. Does the makeup industry have to accommodate advances in the medical profession, since all eye surgery procedures have downsides - limited pressure on the eye lids, care not to rub the eyes or a need to keep the eyes lubricated.

"I have never had any issues with someone who has had Lasik surgery. Sometimes if someone is wearing contacts you have to be careful not to rub too hard on their eyes as the contacts may shift. But usually everyone is okay with the normal application of makeup on their eyelids. I am always conscious of not using anything around the eyes that is not appropriate for it - i.e.: anything with an alcohol base - as that may cause irritation. Sometimes someone may be sensitive to a certain ingredient or might have sensitive eyes; eyes that may water when makeup is applied near them. But that is something, as makeup artists, that we know how to work with."

A bad skin rash caused by make-up can result in the star being replaced by an understudy. Do you use different brushes or sponges for each person in order not to transfer bacteria?

"Being sanitary is very important in the makeup industry," was his serious response. "We always clean our brushes between each actor. When we are using a liquid or a cream based product, we always will take a bit of it out of the container using a spatula and put it on a palette so that we are not dipping into the cream with the same brush. We also use disposable mascara wands to apply mascara and don't use it directly from the tube with the accompanying brush."

A bad life style - including not getting enough sleep - can play havoc with the skin. Do you try to teach your actors how to care for their skin and - many being so young - do they even pay attention?

"We always talk to our actors about skin care. Often we will have products in our kits that the actor does not know about or has never used. So skin care is often a subject of conversation between actor and makeup artist."

Putting on makeup can be an extremely personal issue. Actors may begin to feel too comfortable and talk too much. Do makeup artists follow a personal code of not repeating what they hear?

"All the makeup artists that I work with are true professionals. We will often have discussions with our talent about personal parts of their lives. We are there for them and to provide them with not only a beautiful and/or appropriate makeup for the project, but also to listen to them. It is part of the job of the makeup artist. It is not our job to gossip about them or retell their stories. It is like the saying in Vegas goes: What happens in Vegas stays in Vegas. What is discussed between a makeup artist and their talent stays between the makeup artist and their talent."



E-Book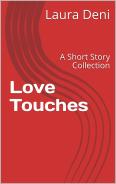 Soft back Book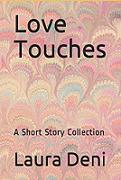 WHEN THE PRESIDENT OF THE UNITED STATES RECOMMENDS YOU TO THE POPE MAKE-UP ARTIST BELINDA MOSS LOOKS GOOD
Make up artist Belinda Moss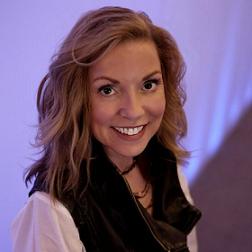 It's not very often that a person's resume includes a President of the United State and a pope. The resume of veteran New York based make-up artist Belinda Moss contains just that. It also contains a list of celebrity names long enough to be turned into wallpaper.

While celebrities walk the red carpets and bask in the spotlight, make-up artists and hairstylists usually stay out of sight and out of print. Their semi-anonymity helps preserve the glamour of show business - or politics - which is a form of show business.

Moss has been using other people's faces as her canvas for over 20 years. In 2012 she did the make-up for the presidential candidates debating on television. Those debates can make or break a candidate's election bid. Sometimes it isn't what they say, but how they look. Remember the debate - the one with John F. Kennedy and Richard Nixon?

The lesson learned: Don't ever minimize the importance of lighting and make-up.

It's long been stated that one of the reasons JFK won the debate over Nixon was because of the lighting and Kennedy used a make-up artist while Nixon did not, causing him, on camera, to look tired and sweat.

For Moss' 2012 stint of painting, patting and powdering those taking part in the presidential debates, she not only needed makeup and brushes - Moss needed the proper clearances and security checks.

"President Obama suggested me to do the pope since I have done him and I already have clearance," Moss told Broadway To Vegas referring to the September 2015 visit of Pope Francis.

One man recommending a make-up artist to another man - a high profile version of 'who's your barber?'

If somebody clueless comments - "A president and a pope, that's a couple of references - got any others?" She does.

Tony Awards, Thanksgiving Day Parade, Elton John, Holiday Inn: The New Irving Berlin Musical - Live television special, Tony Bennett Celebrates 90: The Best Is Yet to Come TV Special documentary, Grammy Awards, The Sports Illustrated Special 2016, Michael Buble's Christmas Special on NBC, and on and on.

For instance, consider how she spent that last couple of weeks.

For over 11 years she's done the make up for Sir Paul McCartney, including a session on March 21, 2018. "I was showing Paul how to use Mad Hippie skin products and he loved the Amika hairspray. . . . Elizabeth Arden for Nancy," she posted referring to Paul's wife. "Then Meryl Streep arrives so I left some products with her," including the same one which had been provided to Lady McCartney with Moss quipping, "Don't tell Nancy."

Last Sunday, April 1, the modern, edgy, gritty Jesus Christ Superstar Live! aired on NBC. That meant that for the two week prior to the air date none other than the famed, Sir Andrew Lloyd Webber was schlepping around New York doing promotional interviews. Following in his footsteps was Moss with her trusty makeup bag.

On March 28 she posted: "It was an honor to work side by side with Andrew for several weeks. He had Glenn Close with him talking about her play with him Sunset Boulevard. The next day it was all about John Legend!!!," was her excited comment about the star who played Jesus on Jesus Christ Superstar.

Promotional tours are necessary but can be tiring and sometimes you don't know what you'll experience.

Bad lighting can ruin the best of everything else.

What does she do if she takes her client into a set where she knows the lighting isn't up to par?

"For bad lighting I try kindly ask the lighting person to bring down their key light," she explained to Broadway To Vegas. "Being kind goes a long way. Most lighting people know me, so they know I'm only trying to give everyone what they want. "Keep the client happy".

There are some universal skin care rules.

"My main concern either for a woman or man is healthy, clean skin!! I prep their face first with Vitamin C Serum. I love Mario Badescu," she explained, adding that she lets the product "soak in and start painting my canvas. I never have been big on a "beat" face so I'm very light handed and bring out a glow. The Vitamin C helps and a small about of highlighter on the top of your cheeks.

"For more mature skin I use Youth Oil from L'Occitane which makes an amazing glow," she continued. "Always wash your face and use a fine scrub to get all the grime from the day - Mario has a good one. Also your skin care and makeup go on so smooth. It's all about your skin. I baby everyone's because that is really what people see first."

It's long been said that how a woman applies make-up to her face when she was 30 is exactly how she'll apply it when she's 70 - a look which might not be the most flattering on the red carpet. Do celebrities tell Moss what they want, whether it's appropriate or not?

"Most celebrities let me do my thing," she answered. "I make their skin amazing first; then the rest is what color lips. I usually ask what they are wearing and go from there. My style is not over done but always chic and classy, I let their eyes talk and not the makeup."

Advice for the ordinary person who doesn't have a make-up artist on call is: "always wash your makeup off at night and follow with more vitamin C and a nourishing night cream." Moss recommends "Elizabeth Arden 8 hour cream at night and your skin will be luminous in the morning."






Broadway To Vegas is supported through advertising and donations. Priority consideration is given to interview suggestions, news, press releases, etc from paid supporters. However, no paid supporters control, alter, edit, or in any way manipulate the content of this site. Your donation is appreciated. We accept PAYPAL. Thank you for your interest.



E-Book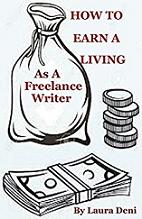 Soft back Book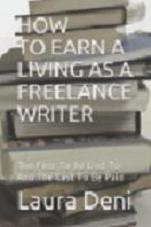 This is not your typical, totally boring textbook.

In the pages of How To Earn A Living As A Freelance Writer (the first to be lied to and the last to be paid) you'll find sex, celebrities, violence, threats, unethical editors, scummy managers and lawyers, treacherous press agents, sex discrimination; as well as a how-to for earning money by writing down words.





ART AND ABOUT


HIDDEN LANDSCAPE

Alex Pentek. Hidden Landscape 2014. Corten Steel. L. 11.5m. Longford, Ireland. (Image Sean O'Dowd).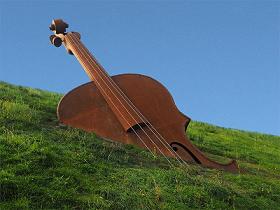 is a roadside wonder in County Longford, Ireland. An art object of monumental proportions, which was artist competitive, well thought out, expensive and rather the artistic opposite of American's road side wonders, such as the world's largest ball of twine in Cawker City, Kansas or Paul Bunyan and Babe the Blue Ox in Bemidji, Minnesota.

Longford is called the "hidden gem" of Ireland with an unspoiled landscape. The Corlea Trackway, near Longford even excavated a piece of an ancient bog road which predates the pyramids. So why is that huge violin sticking out of the ground?

Longford is Ireland's least-visited county. About five years ago county officials decided to remedy that statistic.

The result was art - sculptures to be specific - really large sculptures.

Longford County Council's Public Art Committee commissioned a sculpture for what would become the N5 bypass, and submissions were made by artists throughout the country and abroad for the project.

Topping the lists of artists picked was famed Irish artist Alex Pentek. He proposed and constructed a 16 foot high, stretching nearly 40 feet violin, which he intended "to represent the rich musical heritage of County Longford, Ireland," he told Broadway To Vegas.

"Any culture is largely shaped by the surrounding natural environment, and in developing this idea it has been my aim to connect the theme of Longford's musical heritage with the surrounding landscape and the chosen location along the N5 Longford bypass.

"The corten steel sculpture represents the upper portion of a giant violin or fiddle as if it has been partly unearthed by the newly cut away embankment. Using a bold, simple yet elegant visual language this idea aims to communicate Longford's rich musical heritage as both an expression and a part of the surrounding landscape to passing motorists. This alludes to the lost rural tradition of roadside Ceili and gatherings at crossroads and platforms across Ireland before the present era of motorways."

The in your face fiddle is made from corten which is a weathering steel. Left uncoated, it develops an outer layer patin, which protects the steel from additional corrosion, making it a favored material for sculptures.

With its characteristic weathered look and rusty orange coloring, corten is easy to spot.

The piece was fabricated and assembled in the National Sculpture Factory in Cork which is the place Pentek calls home.

The violin, commissioned by the Public Art Committee of Longford County Council and funded by the 'Percent for art' funding scheme to the tune of €63,000 (approx $77,000). The sculpture was the first of three major public art pieces set to be installed throughout Longford with eight villages in Longford receiving their own sculptures.

The object was to encourage tourism through a "sculpture trail".

At first Broadway To Vegas mistook the art work for a base, which caused Pentek to quip: " I had originally intended the sculpture to represent a violin or fiddle, but as the only difference between a base and violin is scale I am open to other interpretations. Smile."

Looking at his fiddle emerging from the ground makes a person do precisely that.

PICASSO 1932 – LOVE, FAME, TRAGEDY

Pablo Picasso The Dream (Le Rêve) 1932, Private Collection © Succession Picasso/DACS, London 2018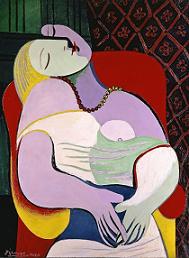 This is the first ever solo Pablo Picasso exhibition at Tate Modern. It will bring you face-to-face with more than 100 paintings, sculptures and drawings, mixed with family photographs and rare glimpses into his personal life.

Three of his extraordinary paintings featuring his lover Marie-Thérèse Walter are shown together for the first time since they were created over a period of just five days in March 1932.

1932 was an intensely creative period in the life of the 20th century's most influential artist. The myths around Picasso are stripped in this exhibit to reveal the man and the artist in his full complexity and richness.

Picasso's life, like his art, was filled with animals. His father was a breeder of pigeons and taught his son how to paint them. Nude Woman in a Red Armchair is one of the few large-scale paintings that Picasso painted in the summer of 1932. It is one of a series of portraits that he made of his mistress Marie-Thérèse Walter at his country property at Boisgeloup.

Picasso was a committed sculptor throughout his career, though for a long time this side of his art was not widely known. In 1930, he acquired a house in Boisgeloup, forty miles outside of Paris. Away from the distractions of city life, it became the ideal place for him to pursue his sculpture work with a new energy. The disused stable became a dedicated sculpture studio where he also experimented with printmaking. Picasso was also a writer. He collaborated with artist and author Jean Cocteau, composer Erik Satie and Ballet Russes founder Sergei Diaghilev on the ballet Parade. He was also the author of two surrealist plays. Desire Caught by the Tail was first performed as a reading, featuring philosophers Jean-Paul Sartre and Simone de Beauvoir, Picasso himself, and with writer Albert Camus directing. The Guggenheim restaged this in 1988, starring artist David Hockney. Picasso's prose poem The Burial of the Count of Orgaz explores his homeland of Andalucia in a stream-of-consciousness style, and includes characters such as 'Don Bloodsausage'.

Picasso associated with many literary figures in Paris including Guillaume Apollinaire and Gertrude Stein. However, the photographer Brassaï cattily remarked that nobody ever saw Picasso with a book in his hands.

Curated by Achim Borchardt-Hume, Director of Exhibitions with Nancy Ireson, Curator, International Art, Laura Bruni and Juliette Rizzi, Assistant Curators, Tate Modern.

The exhibition is organized by Tate Modern in collaboration with Musée national Picasso-Paris.

Through September 9, 2018 at the Eyal Ofer Galleries of the Tate Modern in London.






E-Book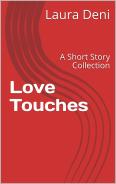 Soft back Book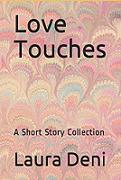 SWEET CHARITY


PRINCE HARRY has become patron of Walk Of America expedition set to raise funds for wounded veterans through the armed forces charity Walking With The Wounded.
,br> The future bridegroom will attend the launch event for the 1,000 mile hike on Wednesday, April 11, in London.

A team of six veterans will begin walking from Los Angeles on June 2, finishing in New York on September 6.

Harry has previously taken part in two treks for Walking With The Wounded, including a expedition in the South Pole in 2013. However, Kensington Palace has stated that even though Prince Harry is Patron, neither Harry nor Meghan will actually participate in this walk.

In a statement, Kensington Palace said: 'The Walk Of America will create a platform to tell the stories of wounded veterans and their individual journeys from injury to the present day, as well as encourage a wider conversation around veteran mental health."




E-Book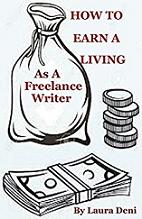 Soft back Book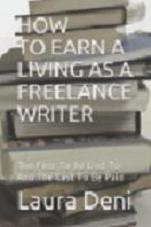 This is not your typical, totally boring textbook.

In the pages of How To Earn A Living As A Freelance Writer (the first to be lied to and the last to be paid) you'll find sex, celebrities, violence, threats, unethical editors, scummy managers and lawyers, treacherous press agents, sex discrimination; as well as a how-to for earning money by writing down words.





SPREADING THE WORD


JOHN MALKOVICH a two-tine Oscar nominee and veteran Steppenwolf Theatre ensemble member will serve as the narrator of Aaron Copland's Lincoln Portrait, with the Chicago Symphony Orchestra, conducted by maestro Riccardo Muti.

Malkovich, a native of Benton, Illinois, will recite the text - taken from Abraham Lincoln's own words - in Copland's famous musical homage to our 16th president. The April 12-14 and April 17 performances will also include Anton Dvorak's Symphony No. 9 (From the New World) and the Lyric for Strings by 95-year-old, Pulitzer Prize-winning composer George Walker.

Performances at Symphony Center in Chicago.

THE MUSICAL WAITRESS on April 10 will welcome Katharine McPhee to the cast. McPhee is making her Broadway debut as Jenna in the musical adaptation of the 2007 film with songs by pop star Sara Bareilles.

McPhee will play a limited engagement at the Brooks Atkinson Theatre through June 17, 2018.

PROJECTIONS: MARILYN MONROE'S ONSCREEN PERSONA is a three-week evening course Mondays April 16 - April 30 at the Freud Museum in London.

According to the Freud Museum " In this new Projections series, we will examine the creation of Marilyn Monroe's onscreen persona, and the psychological underpinnings that shaped not only how she projected herself, but also the ways in which film audiences continue to respond to her. We will consider the symbolism contained in Marilyn's most famous film characters within three categories: the origins of her celebrity, the establishment of her icon, and a burning desire to disrupt widespread perceptions of who she was."

Week 1 – A STAR IS BORN
Ladies of the Chorus (1948), All About Eve (1950), Monkey Business (1952), Niagara (1953)

Week 2 – ICONIC PERFORMANCES
Gentlemen Prefer Blondes (1953), How to Marry a Millionaire (1953), The Seven-Year Itch (1955), Some Like It Hot (1959)

Week 3 – ROCKING THE BOAT
Bus Stop (1956), The Prince and the Showgirl (1957), Let's Make Love (1960), The Misfits (1961)

Created by Mary Wild, a Freudian cinephile from Montreal, Projections is psychoanalysis for film interpretation. Projections "empowers film spectators to express subjective associations they consider to be meaningful. Expertise in psychoanalytic theory is not necessary - the only prerequisite is the desire to enter and inhabit the imaginary world of film, which is itself a psychoanalytic act."

MONDAY, APRIL 9 is National Empanada Day. Tuesday is National Chinese Almond Cookie Day. Wednesday is National Cinnamon Crescent Day and National Pet Day. Do not give your pet cinnamon crescents, as they will eat them all, get sick and there won't be an left for you. Thursday is National Cheese Fondue Day and Grilled Cheese Sandwich day - so both the pedestrian and high brow classes are served. Saturday is National Licorice Day.






E-Book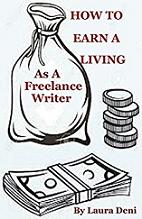 Soft back Book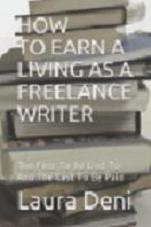 This is not your typical, totally boring textbook.

In the pages of How To Earn A Living As A Freelance Writer (the first to be lied to and the last to be paid) you'll find sex, celebrities, violence, threats, unethical editors, scummy managers and lawyers, treacherous press agents, sex discrimination; as well as a how-to for earning money by writing down words.





OTHER PEOPLE'S MONEY


WHAT DID COLONIAL AMERICANS PAY IN TAXES? since tax day is approaching and nobody likes to pay their "fair share," let's take a peek at the tax rate in colonial America.

According to Mount Vernon historian Alice Hansen Jones, Colonial and Early Americans paid a very low tax rate, both by modern and contemporary standards. Just prior to the Revolution, British tax rates stood at between 5-7%, while Americans' tax rate was a paltry 1-1.5 percent.

"Well into the 19th century, Americans favored "indirect taxes" such as import tariffs rather than "direct taxes" such as excise taxes (that is, taxes on specific goods like whiskey or paint) or land taxes. While tax rates did climb significantly after the Revolutionary War as states struggled to repay their wartime debts, they came nowhere close to modern rates. That said, Americans received little-to-no government services. Americans constantly lamented their lack of civil services, protection (or lack thereof) on the frontier and high seas, and poor roads and infrastructure."


GET WELL SOON TO . . .


LIN-MANUEL MIRANDA 38, who has revealed he has shingles and is now quarantined from his eight-week-old son Francisco, until the contagious rash heels.

Shingles, which is an extremely painful condition, is caused by the chickenpox virus, which lies dormant in the nerves. A person who has never had chicken pox, such as baby Francisco, would be susceptible - thus Miranda is staying with his parents until it is safe for him to return home.

One in three Americans develops shingles and about half of all cases occur in people 60 and older. Ten-percent of those contracting shingles will continue to have pain after the rash heels.

The only way to reduce the risk of developing shingles is to get vaccinated. There are shingles vaccines available such as the single-dose Merck product Zostavax.and the newly approved two-shot vaccine, Shingrix, manufactured by GlaxoSmithKline, which was approved by the FDA in October 2017. On October 25, 2017 an advisory panel of the U.S. Centers for Disease Control and Prevention recommended that all adults 50 and older receive the new two-shot vaccine - even those who have already been inoculated with Zostavax. The vaccine can be obtained without a prescription. Ask your friendly grocery store pharmacist.



HEAD OVER HEELS is a new musical featuring songs by The Go-Go's.

Directed by Michael Mayer.

Featuring 17 songs by '80s rock band The Go-Go's including We Got the Beat, Vacation, Our Lips Are Sealed, Vacation, Mad About You and Heaven is a Place on Earth.

The musical is called an Elizabeth romp about a royal family, mistaken identities and sexual adventures, including an oracular prediction of doom.

The principal cast features Andrew Durand, Iman Jones, Jeremy Kushnier, Bonnie Milligan, Peppermint in her Broadway debut, Tom Alan Robbins, Alexandra Socha and Rachel York.

Gwyneth Paltrow makes her Broadway debut as producer with this production which runs April 10-May 6 at the Curran in San Francisco prior to Broadway, where the show begins previews June 23 at the Hudson Theatre ahead of a July 26 opening.

THE PHLEBOTOMIST by Ella Road.

Directed by Sam Yates.

"All these people are getting their dating profiles blood-verified. You know, shouldn't we just go for the people we fancy?"

"This play is a powerfully provocative vision of the future, questioning the value we place on one another, whether knowledge really is power, and if it's truly possible for love to conquer all."

Bea meets Aaron. He's intelligent, handsome, makes her laugh and, most importantly, has a high rating on his genetic profile. What's not to like?

Char is on the brink of landing her dream job and has big plans to start a family – but her blood rating threatens it all.

In a world where future happiness depends on a single, inescapable blood test - which dictates everything from credit rating to dating prospects – how far will people go to beat the system and let nature take its course?

Jade Anouka plays Bea. Vincent Ebrahim pays David. Rory Fleck Byrne plays Aaron and Cherrelle Skeete plays Char.

With Ella Road and Sam Yates.

April 12 - May 19, 2018 at the Hampstead Downstairs in London.

CLEO by Pulitzer Prize-winner Lawrence Wright.

Directed by Bob Balaban.

Set during the filming of the disastrous 1963 movie Cleopatra, Cleo is the story of the scandalous romance of Elizabeth Taylor and Richard Burton. Their relationship brought condemnation from the Vatican and the US Congress, and it opened the age of paparazzi and tabloid celebrity, ensuring that the names Burton and Taylor would always be associated with the greatest sex scandal in ancient history.

Lisa Birnbarm as Elizabeth Taylor. Mark Capri as Rex Harrison. Brian Dykstra as Joe Mankiewicz. Adam Gibbs as Eddie Fisher. Richard Short as Richard Burton.

Richard Hoover Scenic Design. Alejo Vietti Costume Design. David Weiner Lighting Design. Rob Milburn and Michael Bodeen Sound Design. Brandon Weinbrenner Assistant Director.

On stage through April 29, 2018 at the Alley Theatre in Houston, Texas.


WHO'S WHERE




BLACK VIOLIN classically-trained virtuoso violinist/violists Kev Marcus and Wil B are boundary-defying performers who merge classical, hip-hop, jazz, blues, and R&B into an electrifying style all their own. Joined by turntable whiz DJ SPS and Nat Stokes on drums, they smash musical stereotypes; enthralling fans of Bach, Beyoncé, and beyond. Thursday, April 12, 2018 at the State Theatre New Jersey in New Brunswick.

SHERIDAN SMITH the BAFTA and Olivier Award winning performer embarks on her debut UK tour, following the release of her brand new self-titled album, Sheridan. Previously starring in Funny Girl and Legally Blonde, Sheridan performs Tuesday, April 10, 2018 at Sage Gateshead. On Friday, April 13, she can be enjoyed at Liverpool Philharmonic Hall.

MARILYN MAYE: 90 AT LAST the marvelous Marilyn Maye returns to her home-away-from-home to celebrate her (latest) milestone birthday with her favorite audiences. Every performance will feature a special 90th birthday celebration for this very beloved lady of cabaret. April 10 - 21, 2018 at Feinstein's/54 Below in New York City.

NORAH JONES stars April 10-14 at the Zermatt Unplugged Festival 2018 in Zermatt, Switzerland.

BRAD PAISLEY performs Thursday, April 12, 2018 at the Verizon Arena, North Little Rock, AR. Friday the 13 with be a lucky day for those with tickets. Paisley will be entertaining at the Pavilion at the Music Factory, Irving, TX.

ED SHEERAN performs tonight, Sunday, April 8 at the Mall Of Asia Concert Grounds in the Manila, Philippines. On Wednesday his tour stops at the Osaka-Jo Hall in Osaka, Japan. Friday begins a two nighters at the Nippon Budokan in Tokyo, Japan.

BILLY JOEL appears April 13, 2018 in New York, NY at Madison Square Garden.


FINAL OVATION


SUSAN ANSPACH stage and film actress died Monday, April 2, 2018 at her home in Los Angeles from coronary failure. She was 75.

She made her professional debut in Thornton Wilder's one-act play Pullman Car Hiawatha at a summer theater in Maryland. She made her New York stage debut in a 1965 Off Broadway revival of Arthur Miller's A View From the Bridge with Robert Duvall and Jon Voight. Anspach also appeared in And Things That Go Bump in the Night and The Journey of the Fifth Horse with Dustin Hoffman. She also appeared in Lovers, which had a brief run.

In December 1967, Anspach played Sheila in the Cheetah Theater's off-Broadway production of Hair.

In the obituary for fellow Hair cast member Steve Curry on October 6, 2014, the New York Times reported that Mr. Curry fathered a daughter, Catherine Goddard, with Anspach.

Best known for movie roles in 1970s movies like Five Easy Pieces and Play It Again, Sam, She made her film debut in Hal Ashby's The Landlord in 1970, playing Beau Bridges' sister, before her breakout role across from Jack Nicholson in Five Easy Pieces..

Her son Caleb Goddard is Jack Nicholson's son, conceived while the two were working on the movie together, though the actor never publicly acknowledged him.

From 1970 to 1978 Anspach was married to Lost in Space star Mark Goddard who adopted her children. Her second marriage was to musician Sherwood Ball from 1982 to 1988.

She is survived by son Caleb and daughter Catherine; three grandchildren; and a brother, Robert Anspach.






E-Book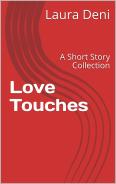 Soft back Book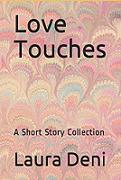 Next Column: April 15, 2018
Copyright: April 8, 2018 All Rights Reserved. Reviews, Interviews, Commentary, Photographs or Graphics from any Broadway To Vegas (TM) columns may not be published, broadcast, rewritten, utilized as leads, or used in any manner without permission, compensation and/or credit.
Link to Main Page
---
Laura Deni



For the snail mail address, please E-mail your request.
CLICK HERE FOR COMMENT SECTION