! >
Broadway To Vegas
  
 SHOW REVIEWS CELEBRITY INTERVIEWS GOSSIP NEWS

| | |
| --- | --- |
| | |
MUSICAL THEATRE OF WICHITA - -MARTIN SHORT: FAME BECOMES ME CD - - RAZZLE-DAZZLE! MITZI GAYNOR - - JOSHUA BELL RECEIVES AVERY FISHER PRIZE - - HEROES HAS AMERICAN PREMIERE - - NSO POPS: BROADWAY DIVAS - - PAPER MILL PLAYHOUSE KEEPS CURTAIN UP - - OLD VIC AND BROOKLYN ACADEMY TEAM UP - - DONATE . . . Scroll Down


Copyright: April 8, 2007
By: Laura Deni
CLICK HERE FOR COMMENT SECTION
OK FOR BROADWAY, BUT WON'T PASS MUSTER IN WICHITA


"Occasionally, one of the board members and myself have seen a couple of shows in New York. During intermission I'd turn to him and say - this may be fine for Broadway, but it could never pass muster in Wichita," exclaimed Wayne Bryan, producer of the Musical Theatre of Wichita.

The Music Theatre of Wichita is one of the nation's top ten summer theatres, and one of the few such organizations to mount all of its own productions each season, rather than bringing in touring packages.

While producing five Broadway-scaled musicals, Music Theatre simultaneously conducts a specialized training program, geared to helping these young people prepare for professional careers. Largely because of this unique program, Music Theatre can boast young alumni onstage or backstage at every Broadway musical currently running, and most of the national tours - including Las Vegas.



Wayne Bryan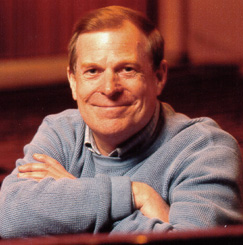 Bryan returned to Wichita April 5 from an annual, month long nationwide audition and spoke with Broadway To Vegas about his unique theater.

In the current Las Vegas production of Phantom of the Opera, staged at the Venetian Hotel, Brett Barrett plays the Phantom in the double cast part. A few blocks away at Wynn Resort, Spamalot has Justin Brill, Billy Sprague, Jr., and Edward Staudenmayer.

"They are all our alumni," Bryan proudly boasted. "Edward Staudenmayer plays Sir Galahad. He's spent many summers here. Justin Brill plays Patsy and Billy Springs, Jr. is one of the ensemble knights who moved to the Las Vegas production from Broadway. Brent Barrett, who is of one the Phantoms, worked here."

Bryan grew up in L.A. and graduated from U.C. Santa Barbara. He came to the largest city in Kansas by way of The Big Apple. "I was a New York actor-director when I was hired in 1986 to come here and direct one show and be in one show - the same way we continue to hire New York and Los Angeles personnel to work with our Midwestern artists."

"Two years later they had an opening for their producer and I got a call out of the blue saying - two years ago you seemed nice. Have you ever thought about being a producer? I thought it would be a one summer arrangement. This is my 20th summer here."

Music Theatre of Wichita has several aspects that elevate it to stand out status.



Century II Performing Arts Center in Wichita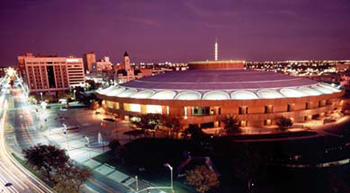 "Our mission, when our theater was founded, was to have two purposes. One, to provide consistently high quality entertainment for people of this region. The Performing Art's Center had just been built, a couple of years before Music Theatre was founded in 1972. They had a concert hall that was vacant in the summers. They wanted something that was going to be dependable - be there every year. They founded a locally based musical theater which would also be an educational institution. That was a double mission."

"The idea was to get the best talents from the Midwest who would otherwise not have a chance to work with Broadway actors, choreographers and musical theater directors," he continued.

"We have evolved into an organization that devotes the month of March to canvassing our possible performers with a particularly Midwestern emphasis. We always go to New York and Los Angeles. That is where we audition for our Broadway guest stars."

"We gird our loins for it every year, that's for sure," he admitted. "We get about 4,000 resumes between the end of one season and the beginning of auditions. We have time to see just about a thousand. Out of 1,000 only ten men and ten women are hired for the whole summer."

The company manager is in charge of scheduling. "Each artist is given a five minute appointment to sing and visit with us," Bryan explained. "Then each of them has to come to one of our posted dance calls, which happens several times in each city. What we have to see is how quickly people pick things up. Each show only has 10 rehearsal days, so we are looking not only for skills but quickness."

He laughed when the subject of TV audition shows came up.

"I am of two minds about it. On the one hand, the way auditions on TV are conducted are misrepresenting how the process really works. They'll have people sing a capella, which is something you'd never have. It seems to be more about the witticisms that the panelists can come up with to put people down, rather than really being a search for the finest talent. That is unfortunate."

"On the other hand, I'm of a vintage where I remember the Ed Sullivan Show and the other TV variety shows where Broadway singers were regular guests. Broadway was a real presence in people's homes. Things like Grease, You're the One that I Want actually do make it make it seem that an upcoming Broadway show is important - hours and hours of network time. That is a movement that I see as making it cool again to do musicals. Certainly the advent of Disney's High School Musical has allowed it to be hip for young men to come in and learn all the moves for a number."

High School Musical will open the MTW's season playing June 13 – 17 followed by Cats June 27 – July 1; White Christmas July 11 – 15; Damn Yankees July 25 – 29 and Hairspray August 8 – 12.

"We are one of five professional theaters that Disney selected this year to try it out as a professional show," he said about High School Musical. "They wrote a stage version primarily aimed for high schools. I wrote to the Disney company and said, because we have so many programs for young people in place, if we were given the rights to do it on our professional season, we would incorporate as many teens from our region as possible. We were one of the first in the country to get the rights to do Beauty and the Beast. The scenery and the costumes we built for it have been all over North American. That has pleased the Disney Company and we have a nice relationship with them."

MTW also has a nice relationship with the community.

"Wichita has about 450,000 residents and we are told we are the largest subscription base in the entire of Kansas. We have season ticket holders who come in every other week from Colorado, Arkansas and Missouri. We provide 250 jobs every summer. We have a lot of indicators that we are a boom to the local economy. About 70 percent of our $2 million budget is poured back into the Wichita economy. We try to buy our goods here to the extent that we can - all of our lumber, steel and material for costumes."

MTW annually contributes in excess of $100,000 in sales tax to the County and State.

"In terms of attendance we have 10,000 very loyal season ticket holders, who usually sign up again before the new titles are even announced. We've earned the trust of the audience here. We're very fortunate and we never take it for granted. We never loosen the reins. We're always trying to make it better."

"Beech, Cessna and Koch Industries are the big companies in town. They are still very much players in helping to fund things that they think help enhance the quality of life here. We know that we are used as a recruitment tool for those companies when they are seeking to bring new executives to town. They will try to schedule their interviews during our performance season."

During World War II professional musicians joined military bands - such as the one fronted by Glenn Miller. Professional musicians over the age limit were barred from military service. The over-40 crowd wanted to do their part for the war effort. West Coast musicians found work in California airplane plants. East Coast musicians headed to Wichita, also known as the Air Capital of the World, to serve at the Beech Aircraft Corporation. They didn't leave their talents in New York City, but rather transplanted their playing to Wichita. The first complete recording made by the jazz musician Charlie "Bird" Parker occurred in 1940 at the Trocadero Ballroom in Wichita. In 1944 transplanted musicians were instrumental in forming the Wichita Symphony as well as the fostering of serious educational music programs and the mentoring of young musicians.

The legacy is a city with a strong appreciation for live musicians.

"We always use the full Broadway compliment of musicians," Bryan stressed. " When I say compliment, if we do Kismet we don't do it with the 15 musicians that they would be required to use on Broadway now. We do it with the 32 musicians that it had in 1956."

"We have a great relationship with the Musicians Union. They cut us some slack and we have a very respectful, loving relationship with them. I don't know too many theater producers who feel that way about their musicians."

"There are very strong music programs at the universities that are connected to the symphony," continued Bryan. "When there is a position open in the symphony they also try to find the person a job at Wichita State, so that a first class person can come to town and be fully funded," said Bryan referring to more than 90 percent of the Wichita Symphony Orchestra being composed of WSU students, alumni, and faculty.

"The Symphony is solvent, but the symphony is not the sole employer of most of the musicians and doesn't have the burden of finance," he added.

The burden of finance is a problem with most venues - a situation that has thrown New Jersey's Paper Mill Playhouse into the headlines. (See related story below)

"I worked at Paper Mill a couple of times and, in fact, I had some calls to put in my resume as a possible artistic director for them," he divulged. "That was within the past couple of months - before all of the financial problems came to light."

"The complex we are in, Century II, is owned by the city and we are a not-for-profit independent organization that is governed by a board of directors."

MTW receives no money from City or County, and no consideration other than the affordable and consistent right to rent office space and performing space in Century II. The facility was built through passage of a bond initiative, when citizens of the region chose to create a city-owned, centrally located civic center for arts, culture, education, conventions, trade shows, and festivals. MTW is the largest rent-paying tenant, as well as being the largest employer of the local stagehands union, and the largest summer employer of the local musicians' union.

"In our case 80 percent of our $2 annual budget comes from ticket sales, so we are mostly earned income. We rely almost not at all on state or city funding," he emphasized. "That is quite different from the Paper Mill who for many years had enormous subsidies from the State of New Jersey, which stopped a few years ago. To apply for grants you fill out extensive forms. Now whether or not those numbers are verified by anybody might be a different matter," he answered about whether organizations bestowing grants follow-up on how their largess is spent.

"We're Midwesterners - we earn our way," Bryan proudly asserted. "We slog it through. We budget modestly. Because we are allowed to have a work force that combines both students and top flight professionals in a learning environment, we have lower costs for a lot of the things we build. For a $2 million budget we put on five productions that easily would take $10 million in many other regional theaters."

Music Theatre of Wichita works with Actors' Equity Association under the University/Resident Theatres Association (URTA) contract. Basic salary is $400 per week for the non-Equity performers, with additional remuneration for principal and supporting roles.

"Everyone is paid," he stressed. "Our guest stars, who are members of Actors Equity, have to be put up. We put them up in apartment hotels and they are only here for two weeks. The young company that comes for the summer has to find their housing, which is very inexpensive in Wichita. Most of them double or quadruple up. A lot of them come from the same colleges and come with other friends from school. We give a housing stipend to get them started on that."

It is Bryan who selects each season.

"I hope I have a feel for it. Musical theater is all I've ever really been interested in. When I came to this job 20-years ago, it turned out to be the most wonderful play pen for putting into practice everything that I ever learned as an actor and director working around the country and on Broadway."

"You see mistakes being made and you go - Now, I know I don't know everything, but I wouldn't do that to an audience."


THE SHOW WILL GO ON AT PAPER MILL PLAYHOUSE
Paper Mill Playhouse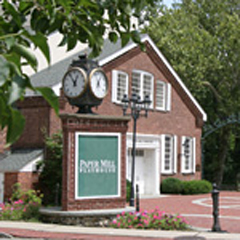 The Easter Bunny came early for the beleaguered Paper Mill Playhouse, hopping down the theatrical trail to deliver some golden eggs.

With it being curtains if $1.5 million couldn't be raised by Friday - the Paper Mill's website carried a plea for donations. Individuals calling were greeted with a phone solicitation.

Individual donations reported to have ranged from $50 to $500. The Internet fundraising effort resulted in $50,000 in donations made to the Web site this week. Phone solicitations brought in another $100,000.

As the witching hour approach two local real estate companies rode to the rescue according to reports first published in Newark's The Star Ledger.

Kenneth Thorn, chairman of the theater's board of trustees, told the paper for Friday's editions that two real estate companies were backing a multimillion-dollar bank loan that would help the theater stay afloat. Thorn refused to divulge the real estate companies.

"We are not going to close," Thorn told the newspaper. "We will make sure all the people are able to see the shows they've paid for." Technical rehearsals for Seven Brides for Seven Brothers began Friday afternoon as planned. This past Monday officials announced they would have to close the 69-year-old theater, one of the Northeast's premier nonprofit theaters, lay off more than 100 employees and cancel a five-week performance of Seven Brides for Seven Brothers if they didn't raise $1.5 million by Friday.

By Wednesday more than $300,000 in donations had been pledged, which would have bought the theater only one more week of life.

In a plea for donations the Paper Mill explained; "As a not-for-profit theatre, we rely on the generosity of our patrons to help fund our seasons of compelling live theatre. Without your support, the stage would be dark, the orchestra silent, and the curtain would never rise. Paper Mill's ticket sales cover only 55% of the theatre's operating expenses, which means we must raise nearly $5 million each year to ensure that the shows you love are here to lighten your heart and enlighten your mind. " The Paper Mill Playhouse in Millburn was designated as the Official State Theater of New Jersey by Gov. William Cahill in 1972.



Interior of the Paper Mill Playhouse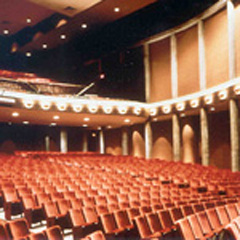 In preparing to mount Seven Brides for Seven Brothers the venue stated; "Paper Mill Playhouse thanks the New Jersey State Council on the Arts for including Seven Brides for Seven Brothers as part of the New Jersey American Masterpieces series, with the generous support of the National Endowment for the Arts' American Masterpieces initiative."

The theater had been conducting a capital campaign that would help offset its financial troubles, but that campaign fell apart after its president, former Steppenwolf Theatre executive Michael Gennaro, left in January. He altered rule number one - if it ain't broke don't fix it - attempting to change the theater's image by co-mingling new works with old favorites.

When he left Paper Mill in January 2007, the theater had lost 6,000 subscribers during his tenure-on a whole. The 40,000 subscribers the theater boasted in 1990 are now down to 19,500. The theater also suffered from lesser known shows that didn't sell well and fell short of its subscription ticket goal.

The Paper Mill pledged that if funding was obtained to keep the 1,200 seat venue open, the format would revert to what made it great in the first place - mounting lush musical-theater favorites.

A Save the Theater rally will be held April 9 in the plaza of the Paper Mill Playhouse. The event will feature former Paper Mill performers - including Jersey Boys star John Lloyd Young, who launched his professional career there - - and the cast of Seven Brides for Seven Brothers. Among those scheduled to attend are; Michelle Ragusa, Judy McLane, Glory Crampton, Matthew Scott, James Brennan, Nick Corley, Danette Holden and Kate Baldwin as well as Senate President and Governor Richard Cody and Senator Tom Kean Jr.

An additional $1.5 million is needed for the final show of the season, Pirates!, which is slated June 6 through July 15.

JOSHUA BELL NAMED RECIPIENT OF 2007 AVERY FISHER PRIZE which will be presented him on April 10 at a celebration at Lincoln Center for the Performing Arts.

Nathan Leventhal, Chairman of the Avery Fisher Artist Program, Frank A. Bennack Jr., Chairman of Lincoln Center, Charles Avery Fisher, Nancy Fisher and actor Glenn Close will pay tribute to the violinist.

Bell was also singled out for an Avery Fisher Career Grant in 1986.

Held in the Stanley H. Kaplan Penthouse of Lincoln Center's Samuel B. and David Rose Building, the evening features a tribute video to honor Joshua Bell by Live From Lincoln Center's John Goberman and tribute remarks from Glenn Close.

As the recipient of the coveted prize, Bell receives a monetary award raised this year to $75,000.

On a marble plaque in Avery Fisher Hall, his name will join the eighteen previous Prize recipients: Lynn Harrell, cellist and Murray Perahia, pianist (1975); Yo-Yo Ma, cellist (1978); Emanuel Ax, pianist (1979); Richard Goode, pianist (1980); Horacio Gutiérrez, pianist (1982); Elmar Oliveira, violinist (1983); Richard Stoltzman, clarinetist (1986); André Watts, pianist (1988); Yefim Bronfman, pianist (1991); Garrick Ohlsson, pianist (1994); violinists Sarah Chang, Pamela Frank and Nadja Salerno-Sonnenberg (1999); double bassist Edgar Meyer and clarinetist David Shifrin (2000); violinist Midori (2001); and the Emerson String Quartet (2004).

The Avery Fisher Prize is awarded for outstanding achievement and excellence in music.

THE PHANTOM OF THE OPERA the Tony Award winning musical by Andrew Lloyd Webber celebrated its 8,000 performance at the Majestic Theater in New York City at last Wednesday's matinee. The cast and crew celebrated with a private party.

The production made its debut on Broadway on Jan. 26, 1988, the show has been seen by 11 million people in New York and grossed nearly $645 million. The worldwide box-office drop is listed at $3.2 billion.

The Phantom of the Opera stars Howard McGillin in the tile role with Jennifer Hope Wills as Christine and Michael Shawn Lewis as Raoul. Donning the mast more than 1,500 times, Mr. McGillin has performed the title role more than any other actor in the Broadway production.

The musical also co-stars George Lee Andrews (Monsieur Andre), David Cryer (Monsieur Firmin), Anne Runolfsson (Carlotta), Marilyn Caskey (Madame Giry), Roland Rusinek (Piangi) and Heather McFadden (Meg Giry). At certain performances, Julie Hanson plays Christine. Mr. Andrews has been with the production for its entire run.

The Vegas version The Phantom of the Opera Las Vegas Spectacular is at the Venetian Resort.


THE MUSIC GOES ROUND


MARTIN SHORT: FAME BECOMES ME Tony Award winner Martin Short is brilliant, outrageous, inventive. Broadway To Vegas is on the record that - with no close contenders - Jiminy Glick is our all time favorite talk show host.

On April 10 Ghostlight Records will release the original cast recording of Martin Short: Fame Becomes Me.

Fame Becomes Me was conceived by Short and Scott Witman, who also directed, with gospel, rag-time, up-beat music by Marc Shaiman, pithy lyrics by Shaiman and Wittman, book by Short and Daniel Goldfarb, and additional material by Alan Zweibel.

The production and the original cast CD are politically incorrect, hysterically funny, peppered with show biz insider sass which contain a lot of truth.

Backed by a versatile troupe of singers/actors and on stage musical director Marc Shaiman, the show featured such toe tapers as big Titties and Step Brother to Jesus. Short in his comic de force in which he guided the audience through an improbable version of his life story in a transparent play for love and attention.

The fractured universe of Martin Short: Fame Becomes Me revealed in the opening number with the cast of five singing about being in a one-man show. Short enters to tell his story, promising to reveal his inner struggles and pain - even if they are completely fabricated.

The original cast CD features Short, Brooks Ashmankas, Mary Birdsong, Capathia Jenkins, and Donna Vivino (who took over from original cast member Nicole Parker during the run).

Fans have been waiting for this CD since the original Broadway show was in previews. Because the songs are constructed specifically for the show's concept, to fully appreciate the clever songs it helps to have seen the production, which closed on Broadway January 7, 2007, after playing 22 previews and 165 regular performances. For those who listen to the CD without the previous live theatre experience, the reaction would be to have wished they had seen the production.

So listen up, because Short has stated he will launch a 35-week national tour of Fame Becomes Me this year. Buy the CD, then keep your antenna up for word that Fame Becomes Me will play a venue near you.

Recorded and mixed by Pete Karam. Orchestrations by Larry Blank. Mixed at Times Square Recording Company and John Kilgore Sound and Recording. Mastered by Scott Hull.

Track Listings

1. Another Curtain Goes Up
2. All I Ask (Is you love me)
3. Three Gorgeous Kids
4. big Titties
5. The Salesman That Got Away
6. Sittin' On The Fence
7. The Jackie Rogers Jr Show
8. Ba Ba Ba Ba Broadway
9. The Hello Boy
10. The Trumpet of Samaria
11. Step Brother To Jesus
12. Backstage Courtship
13. Married To Marty
14. Sniff Sniff
15. A Dry Martin - Straight Up With A Twist
16. Twelve Step Pappy
17. More, More, More
18. Would You Like To Star In Our Show?
19. I Came Just As Soon As I Heard
20. A Wicked Memorial
21. Michael's Song
22. Heaven, Heaven
23. Up Here In Heaven
24. A Big Black Lady Stops The Show
25. Finale
26. Lessons Learned
27. Glass Half Full
28. Frieda May's Lament

OKLAHOMA RISING Oklahoma is celebrating its 100th anniversary of statehood. Thus the two-disc Oklahoma Rising, is a compact disc that comes along only once every 100 years. The Oklahoma Centennial Commission released Oklahoma Rising, to celebrate the state's rich musical heritage. The once-in-a-lifetime CD collection includes 46 songs by 43 Oklahoma recording artists and groups.

Oklahoma Rising features a blend of classic and contemporary Oklahoma artists from all genres. The first disc, called A Unique History, highlights celebrated musicians from the state's earlier days. Among the wide range of artists on the Unique History disc are Gene Autry, Chet Baker, Patti Page, Sheb Wooley, Wanda Jackson, Kay Starr, Charlie Christian, BJ Thomas, Leon Russell, Mason Williams and Leona Mitchell. The second disc, aptly named An Extraordinary Future, celebrates many of Oklahoma's current stars and up-and-comers, including Kristin Chenoweth, Hanson, Toby Keith, Jimmy Webb, Vince Gill, Garth Brooks, The All American Rejects, Brooks and Dunn, Katrina Elam, The Tractors, Sandi Patty, Carrie Underwood, Joe Diffie, Bryan White and The Flaming Lips.

"This CD collection provides 46 songs to celebrate Oklahoma as the 46th state," said Oklahoma Centennial Executive Director Blake Wade.

Also included on the CD is the Centennial anthem, also called Oklahoma Rising. Created as a complement to Oklahoma's famous state song composed by Rodgers and Hammerstein, the song marks the first collaboration between Grammy Award-winner Jimmy Webb and two-time CMA Entertainer of the Year Vince Gill. The lyrics of the song celebrate the state's unique first 100 years and its bright future.

Net proceeds from the CD will benefit Habitat for Humanity in Oklahoma.


OLD VIC AND BROOKLYN ACADEMY TEAM UP
Joseph V. Melillo for BAM, New York, Sam Mendes for Neal Street Productions and Kevin Spacey for The Old Vic in London. Photo: BAM.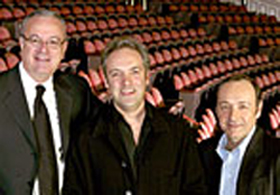 The accents may be comically different but the goals are the same for the Brooklyn Academy of Music and the Old Vic Theatre in London.

The Bridge Project is a unique theatrical partnership between the two venerable institutions, marking the first time BAM has produced plays in two decades.

The new three-year joint venture ensemble company will produce two plays a year which will be a repertory mount of classics on both sides of the Atlantic.

Half the actors will be American, half British. Each season will open at the Brooklyn Academy of Arts in New York before traveling to the Old Vic. and at least one other international theater each year. Hamlet and The Tempest will be the first plays produced next year. Both will star Stephen Dillane and be directed by Sam Mendes, the first person to win three Olivier Awards in a one year. This venture also marks a return to the British stage for Mendez who has been absence from those boards for five years.

The plays will run in Brooklyn from January to March and at the Old Vic in May and June. In between they will have a month long staging at Milan's Piccolo Teatro. In 2009 Mendes will direct The Winter's Tale and The Cherry Orchard, with Simon Russell Beale playing Leontes and Lopakhin.

The third year's plays have not been announced, nor have the other international theaters.

The brainstorm that produced this project involves the triangle of Joseph V. Melillo, the executive producer of Brooklyn Academy, who first discussed the idea with Mendes who coincidently had been talking to Kevin Spacey. Mendes had directed Spacey in the film American Beauty. Spacey went on to become artistic director of the Old Vic, and was interested in having Mendes direct a production there.


SHAW FEST HAS NEW DIMENSIONS
George Bernard Shaw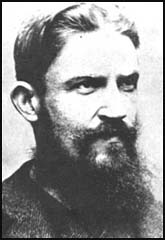 The 2007 Shaw Fest opened April 3 at Niagara-on-the-lake, Ontario running through October 28. The Shaw is the only theatre in the world specializing in plays by George Bernard Shaw and his contemporaries - as well as plays about the period in which the Irish playwright lived (1856-1950).

With a budget of CAD$24 million, the Shaw Festival operates an 8-month season. "Response from our members to the 2007 season's playbill has been tremendous with advance ticket sales exceeding last year," stated executive director Colleen Blake. "We're certain that our committed patrons, as well as newcomers to The Shaw, will respond with equal excitement and enthusiasm."

Employing 65-80 actors, the three-venue Shaw Festival's 2007 season includes Saint Joan by Shaw and directed by Jackie Maxwell, Ivan Turgenev's A Month in the Country, Tennessee Williams' Summer and Smoke, Hotel Peccadillo by Georges Feydeau, adapted by Morris Panych, W. Somerset Maugham's The Circle, St. John Hankin's The Cassilis Engagement, Lady Augusta Gregory's The Kiltartan Comedies, a new musical Tristan, by Paul Sportelli and Jay Turvey and Jerry Herman and Michael Stewart's musical Mack and Mabel.

Rehearsals for Mack and Mabel began February 22 toward a May 12 opening on the Festival Stage. Molly Smith,artistic director of Arena Stage in Washington, DC, directs a Canadian cast featuring Benedict Campbell as the legendary Mack Sennett, and Glynis Ranney as film legend Mabel Normand, with Kawa Ada, Neil Barclay, Catherine Braund, Benedict Campbell, Lisa Karen Cox, Jeff Irving, Patty Jamieson, Melanie Janzen, Jane Johanson, Gabrielle Jones, Chilina Kennedy, Jeff Madden, Peter Millard, Mike Nadajewski, Melanie Phillipson, Micheal Querin, Glynis Ranney, Kiera Sangster, Devon Tullock, Jay Turvey, Mark Uhre and William Vickers.

Baayork Lee choreographs. Smith and company are using a script revised by the late Stewart's sister, Francine Pascal. The creative team includes designer William Schmuck, musical director Paul Sportelli, lighting designer Jock Munro and sound designer John Lott.

There are also the Reading Series and a variety of enrichment activities including workshops and seminars.

Saturday to Monday, July 28 – 30 will see a co-project of the Shaw Festival and the International Shaw Society. Scholars and GBS devotees gather to hear academic papers and participate in discussions.

Staged readings by members of the Acting Ensemble take place in the Festival Theatre Rehearsal Studio.

Bernard Shaw was a brilliant advocate for theatre which provoked and challenged the assumptions on which political decisions, vast and small, are made. It's a tradition upheld by many writers since, and Artistic Director Jackie Maxwell and Director Eda Holmes have chosen four contemporary plays that represent a variety of political writing at its best - provocative, witty, compelling, with a distinct modern-day perspective.

On July 13 Lilies by Michel Marc Bouchard, directed by Jackie Maxwell will take place. Quebec playwright Michel Marc Bouchard found international success with this play. Bishop Jean Bilodeau is summoned to a Quebec jail to hear the confession of a boyhood friend wrongly jailed for murder 40 years earlier. Instead, the bishop is forced to watch a play re-enacting the dire events of their teenage years, and to admit to his role in the tragedy.

An Experiment with an Air Pump by Shelagh Stephenson, directed by Eda Holmes is staged August 11. British playwright Shelagh Stephenson does not shy away from the challenges and concerns of living in contemporary society. Set in a grand house, the play moves between 1779 and 1999. In both time periods, ethical dilemmas come up against scientific experimentation.

Homebody/Kabul by Tony Kushner and directed by Neil Munro is set for August 25. In London in the late 1990s, a lonely housewife falls under the spell of an out of-date travel guide for Afghanistan and becomes obsessed with its exotic and tragic history. American Tony Kushner wrote this play before the World Trade Center attacks but his empathetic humanity and perceptive eye for political context make it a vital piece of theatre for our post-9/11 reality.

Two Brothers by Hannie Rayson, directed by Jackie Maxwell takes place September 15. Australian playwright Rayson based this play on a real event in which a refugee boat sank off the coast of Australia, and naval authorities did not come to the refugees' aid. She says, "This play is a thriller about power and evil. And I hope that it energizes the audience to ask questions - My play is a vision of what the future may be like if people of goodwill, whatever their politics - do not win the day."

New this season are Fab Fridays, which include a gourmet picnic dinner in the gardens at the Festival Theatre, wine tastings, and a Shaw Festival performance.


SPREADING THE WORD


RAZZLE-DAZZLE! MITZI GAYNOR - THE SPECIAL YEARS Legendary musical star Mitzi Gaynor, acclaimed designer Bob Mackie, and award-winning director/choreographer Tony Charmoli will reminisce about her lavish, razzle-dazzle musical variety specials of the sixties and seventies.

Tuesday, April 10 at the Museum of Radio and Television in Los Angeles.

Mitzi By Mackie, a display of Bob Mackie's Emmy-winning costume creations for Mitzi Gaynor's television specials will be on display April 11 to May 6.

THE NEW ADVENTURES OF OLD CHRISTINE a conversation with the cast members takes place Monday, April 16 at the Museum of Radio and Television in Los Angeles.

With the Emmy for Outstanding Lead Actress in a Comedy Series for Old Christine in hand, Julia Louis-Dreyfus has dispelled the myth of the Seinfeld Curse. In this hit CBS sitcom, Christine is raising a young son while remaining on perhaps too-friendly terms with her ex-husband—whose much younger girlfriend shares her first name. Join Louis-Dreyfus with cast and crew of Christine as they talk about the production of the series and explore new developments in upcoming episodes.

In Person: Executive Producer Kari Lizer, Clark Gregg, Alex Kapp Horner, Hamish Linklater, Julia Louis-Dreyfus, and Tricia O'Kelley.

THE MAN WHO HAD ALL THE LUCK Arthur Miller's first Broadway play, which debuted in 1944 and enjoyed an enormously successful Broadway revival in 2002, will be recorded at the Skirball Cultural Center in Los Angeles April 11 - 15.

Directed by UCLA Theater Professor Michael Hackett, who has directed for the Royal Opera, Covent Garden; Royal Theatre at the Hague; Centrum Sztuki Studio and Dramatyczny Theatre in Warsaw among others, the reading will feature Kurtwood Smith and Tegan West.

Arthur Miller's lyrical, powerful and humorous fable is set during the Great Depression. Everything comes easily to young David Beeves; he seems to get everything his heart desires. But David's good fortune merely serves to heighten the tragedies of those around him, offering evidence of a capricious god or, worse, a godless, arbitrary universe. David's journey toward fulfillment becomes a nightmare of existential doubts, a desperate grasp for reason in a cosmos seemingly devoid of any, and a struggle that will take him to the brink of madness. The Man Who Had All the Luck opened at the Forrest Theater in 1944 to less than enthusiastic reviews, running for a total of four performances and nearly convincing the nascent playwright to give up on writing for the stage. Three years later, in 1947, Miller became internationally famous when his play All My Sons debuted on Broadway. The Man Who Had All the Luck remained a relatively unknown play for over half a century. In 2000, The Antaeus Company revived it in a small Los Angeles production under the direction of co-producer Dan Fields, and in 2002 it returned to Broadway in a critically acclaimed Roundabout Theatre production directed by Scott Ellis.

L.A. Theatre Works, America's premier broadcaster and publisher of audio plays, has already preserved eight plays by Arthur Miller on CD with star-studded casts. This recording will bring to nine LATW'S previously-recorded collection of eight Arthur Miller plays.

The Man Who Had All the Luck gets five performances March 14 through 18 at the Skirball Cultural Center, Los Angeles.

DAVID KENNEY'S EVERYTHING OLD IS NEW AGAIN features an in studio interview with former Las Vegas resident Keely Smith who is currently performing at The Cafe Carlyle in New York City. The show airs every Sunday 9-11 PM(ET) over WBAI 99.5 FM.



Broadway To Vegas is supported through advertising and donations. Priority consideration is given to interview suggestions, news, press releases, etc from paid supporters. However, no paid supporters control, alter, edit, or in any way manipulate the content of this site. Your donation is appreciated. We accept PAYPAL. Thank you for your interest.


SWEET CHARITY


AN EVENING OF HUMOR AND MORE WITH CHARLES GRODIN benefit performance to help support Primary Stages artistic programs for the remainder of the 2006-2007 season.

Charles Grodin, author of last season's hit play The Right Kind of People, returns to Primary Stages in Manhattan on April 15 with his solo show, in which he will talk about his adventures on stage and in Hollywood, his turn as a commentator on CBS' 60 Minutes II, his work as an author and playwright, and being the host of his own talk show. An Evening of Humor and More with Charles Grodin is a behind-the-scenes look at the radio, film and theater worlds.



HEROES of this American Premiere 2006 Olivier Award Winner for Comedy written by Gérald Sibleyras. Translated by Tom Stoppard. Directed by Thea Sharrock.

Heroes completed its premiere and Olivier Award-winning run at the Wyndham's Theatre in London in January of 2006. The Geffen Playhouse now brings the show directly to Los Angeles for its American Premiere.

What do you do when your life is done but you're not? The year is 1959, and in a French military hospital, Gustave, Philippe and Henri are hatching a plan to escape. The bickering trio - World War I vets and long-term residents of this hospital live in a world unpunctured by passing time. Henri has a shrapnel wound in the leg. A head injury has left Philippe prone to fainting spells and while Gustave appears to be fine, the thought of leaving the hospital clearly terrifies him. So the men spend their days taunting the nuns who look after them and spinning the dream of their impossible exodus. It is a play about human mortality, the legacy of war and the spirit of optimism. The dialogue and timing are exquisite. Hence the Olivier Award for comedy.

April 10 — May 27 at the Geffen Playhouse in Los Angeles.

ALL ABOUT US the latest version of this Kander and Ebb Musical which has gone by several names in various workshops. Book by Joseph Stein. Based upon the Pulitzer Prize-winning play The Skin of Our Teeth by Thornton Wilder.

Gabriel Barre will direct the production which stars Eartha Kitt, Cady Huffman and Shuler Hensley.

The musical set in the "Now and Always" concerns the bewitched, befuddled and becalmed Antrobus family, a sexy narrator/maid Sabina - all of whom have survived a thousand calamities by the skin of their teeth.

Kitt will play Esmeralda, the Fortune Teller. Huffman will play Sabina, the maid, and Hensley will play Mr. Antrobus.

The design team includes James Youmans (sets), Ken Billington (lights), Ann Hould-Ward (costumes) and Brian Ronan (sound). The musical director is Patrick Vaccariello.

April 10 – 28 at the Westport Country Playhouse in Westport, CT.

THE BLIND by Maurice Maeterlinck Directed by Rebecca Schneider.

In 1890, on the eve of the 20th century, Maeterlinck's players were blinded by fear, terrified of the future, afraid that God was late, but certain that he was coming again -- eventually. They couldn't see that God was dead, right there on stage, the whole time. But what about us? Did the 20th century really witness the death of God? Were the players' fears well founded? Just after the end of the 20th-century, what are we afraid of? What do we refuse to see? This is an antic rendition of Maeterlinck's provocation -- you'll have to see for yourself.

April 12-15 & 19-22 in the Catherine Bryan Dill Center for the Performing Arts at Brown University in Providence, RI.

WOUNDED with Walter Reed Army Medical Center in the national headlines on a daily basis, the critically-acclaimed Los Angeles Theatre Ensemble production of Wounded returns to The Powerhouse Theatre on April 13 following its sold-out, limited engagement last spring.

Collaboratively conceived and written by the Los Angeles Theatre Ensemble and directed by Tom Burmester, Wounded is based on true accounts of soldiers returning from Iraq and Afghanistan. Set in the Fisher House rehabilitation home at the Walter Reed Medical Center in Washington DC, the main point of re-entry for wounded soldiers, sailors, and Marines, Wounded follows four young veterans and their families on their quest to readjust to life back home and get on with lives newly transformed by physical and emotional injury. With their time in the war behind them, these men and women discover that their real battle is about to begin.

"We had great reviews and strong word-of-mouth, but had to close the show prematurely because the theater was committed to another production," explains Powerhouse managing director Eric Sims. "We're delighted that the entire original cast is available to bring back this exciting new work for the longer run it deserves."

Countless hours of research, interviews, improvisation, transcriptions, revelations, and conversations went into developing the Wounded script. After months of negotiating a maze of military bureaucracy, the Ensemble managed to arrange a trip to Fisher House to interview returning veterans and their family members. There, they were privileged to spend time with three outstanding individuals whose experiences and stories provided the inspiration for the fictional characters in the play: Navy Corpsman Joe Dan "Doc" Worley, who ran into open fire to save an injured Marine; Sgt. Jason Pepper, who lost his eyes to a roadside bomb; and Major Tammy Duckworth, a Blackhawk pilot who wants to fly again after losing both her legs and who was narrowly defeated in her bid for Congress last November.

Wounded, the first in Los Angeles Theatre Ensemble's War Cycle; had its world premiere at the Edinburgh Fringe Festival in August, 2005, and premiered for an American audience last May at The Powerhouse Theatre with special preview performances at UCLA as part of the UCLA Live series.

The six-week run, features original cast members; Albert Meijer, Emeka Nnadi, Emily Rose, Morgan Early, Carly Reeves, Carrie Bradac, Spencer Nicholas, Lauren Eckstrom, and Eric Ancker. Scenic and lighting design are by Francois-Pierre Couture; fight choreography is by Spencer Nicholas; and dance choreography is by Rebecca Rainboldt. Wounded is recommended for mature audiences. April 13 - May 19 at The Powerhouse Theatre Company in Santa Monica, CA.

BLACKBIRD by David Harrower, 2007 Olivier Award winner for Best New Play.

Directed by two time Tony-winning Joe Mantello and starring Jeff Daniels and Alison Pill.

This powerful, volatile piece begins when Una shows up unexpectedly at the office of Ray, forcing him to come to terms with the effects of their relationship. Una pulls Ray into an encounter that is gripping, surprising and utterly unforgettable.

The creative team for includes set design by Scott Pask. Costume design by Laura Bauer. Paul Gallo's lighting design and Darron L West's sound design.

American Premiere at New York City Center Stage 1 officially opening April 10.

GREATER TUNA with the original cast of the hilarious comedy, written by Jaston Williams, Joe Sears and Ed Howard.

Joe Sears and Jaston Williams are back by overwhelming demand with their deft comedic timing, trademark characterizations and split-second costume changes, portraying all 20 polyester-clad citizens of Tuna, Texas' third smallest town where the Lion's Club is too liberal and Patsy Cline never dies!

Although written and first performed over twenty years ago, the residents of Tuna could not be more up-to-date. Contemporary politicians and the Religious Right have put the basis for the comedy in Greater Tuna right back on the front pages of today's newspapers. Vera Carp is still leading the Smut Snatchers of the New Order in their campaign to clear the library shelves of dirty books like Huckleberry Finn and Romeo and Juliet, Elmer Walkins speaks up for the KKK, Petey Fisk argues for animal rights, and a Celebrity Murder is on the front page of the papers.

The mythical third smallest town in the Lone Star State has become home to the most successful stage trilogy of all time. Few productions have sustained the longevity and popularity that the original show in the series, Greater Tuna has enjoyed over the years.

The show began in Austin, Texas in 1981 as a simple party skit based on a political cartoon. Joe Sears, Jaston Williams and Ed Howard were the imaginative authors that parlayed the sketch into a critically acclaimed production which has entertained audiences across the country ever since. By 1985, Greater Tuna was the most produced play in the United States

Greater Tuna will begin performances on Friday, April 13 and will run through Sunday, April 29 at La Mirada Theatre for the Performing Arts, La Mirada, CA.

RICHARD III by William Shakespeare.

Edward the IV from the house of York is on the throne much to the dissatisfaction of his devious and ruthless brother Richard III. When Edward succumbs to illness, Richard takes advantage and strikes down anyone who is unfortunate enough to stand between him and the crown. But Richard's fate will be revealed in the final and decisive battle that concludes the Wars of the Roses.

Friday, April 13 to Saturday, June 16 on the Octagon Stage Alabama Shakespeare Festival in Montgomery, AL.

THE SWEETEST SWING IN BASEBALL By Rebecca Gilman. Directed by Wendy C. Goldberg.

Celebrated painter Dana Fielding is the toast of the art world. But after her latest exhibition tanks and her boyfriend dumps her, she winds up in a psychiatric hospital where she finds inspiration from the unlikeliest of sources: the legendary bad boy of baseball, Darryl Strawberry.

The Sweetest Swing in Baseball is a funny and caustic play about the pressures of success and the need to create a protective "other self" to survive life in the spotlight.

Officially opens April 12 with performances through May 26. The Ricketson Theatre Denver Center for the Performing Arts.


| | | |
| --- | --- | --- |
| | | |
WHO'S WHERE


NSO POPS: BROADWAY DIVAS Jack Everly conductor. Vocalists are Judy McLane, Kathleen Murphy Jackson, Toni DiBuono, Cara Johnston and Heather Tepe. Is there room on stage for more than one diva? You'll find out when guest conductor Jack Everly and the NSO Pops are joined by four larger-than-life Broadway leading ladies. Brace yourself for a torrent of bring-down-the-rafters performances - and maybe just a smidgen of friendly competition - when these powerhouse talents pull out the stops in selections from Les Misérables, Dreamgirls, My Fair Lady, Annie, Chicago, and many other musical blockbusters. Apr 12 - 14, Concert Hall at the Kennedy Center for the Performing Arts in Washington, D.C.

BBC SYMPHONY ORCHESTRA Pieces from some of Adès' favorite composers join with his own piece America: A prophecy. A millennium commission from the New York Philharmonic, this powerful work explores the ideas of conquest, clashes of culture and lost innocence.

BBC Symphony Orchestra conducted by Thomas Adès. Featuring soprano Rebecca von Lipinski, mezzo soprano Susan Bickley and the BBC Singers. April 13 at the Barbican Hall in London.

MICHAEL FEINSTEIN opens a two-nighter Monday, April 9, at the Lakeland Center in Lakeland, FL. On Friday he appears at the Kuss Auditorium in Springfield, OH. Saturday finds him at the Raymond Kravis Center for Performing Arts in West Palm Beach, FL.

JOHN PIZZARELLI opens a four-night stand at Arlene Schnitzer Hall in Portland, OR on Friday, April 13.

BILLY JOEL on stage Tuesday, April 10, at the HSBC Arena in Buffalo, NY. On Friday he'll be performing his hits at the Quikcen Loans Arena in Cleveland.

BLIND BOYS OF ALABAMA on stage Tuesday, April 10, at the Empire Theatre in Belleville, Ontario. On Thursday the show is at the Dominion Chalmers United Church in Ottawa, ON. Saturday finds them at Massey Hall in Toronto and next Sunday, April 15, they are on stage at Temple Theatre in Saginaw, MI.

NORAH JONES performs Friday, April 13 at the Chevrolet Theatre in Wallingford, CT. On Saturday she is on stage at the Orpheum Theatre in Boston. Next Sunday, April 15, the show is at the Merrill Auditorium in Portland, ME.

LIZA MINNELLI in a two-night stand April 13-14 at Fallsview Casino in Niagara Falls, Ontario.

DIANA ROSS has a busy week. On Monday she performs at the Count Basie Theatre in Red Bank, NJ. On Wednesday she opens a two nighter at Fallsview Casino in Niagara Falls. Friday finds her at Soaring Eagle Casino in Mount Pleasant, MI and on Saturday she can be enjoyed at Chicago Theatre in Chicago.

REBA McENTIRE the Broadway, television and recording star performs at the Star of the Desert Arena in Primm, NV on Saturday, April 14.

CHRIS BOTTI in the spotlight Saturday, April 14, at Wellington Green in Wellington, FL. Next Sunday the show is at Metropolitan Park in Jacksonville, FL.

LARRY GATLIN AND THE GATLIN BROTHERS on stage Wednesday, April 11 at the Mohegan Sun in Uncasville, CT. On Saturday the show is at Cedartown Civic Auditorium in Cedartown, GA.

PETER FRAMPTON on stage Friday, April 13, at the Rialto Square Theatre in Joliet, IL. On Saturday he performs at the Hilbert Circle Theatre in Indianapolis.

PAULA POUNDSTONE telling funny stories Friday, April 13, at the Moore Theatre in Seattle, WA. On Saturday she'll be getting laughs at the Aladdin Theater in Portland, OR.

RED HOT CHILI PEPPERS have two, two night gigs this week. On Tuesday they open at the Sydney Myer Music Bowl in Melbourne, Australia and on Friday the action shifts to Brisbane Entertainment Centre in Brisbane, Australia.

JOE PISCOPO'S TRIBUTE TO OL' BLUE EYES at John Ascuaga's Nugget in Sparks, Nevada for one night only on April 14.

THE KENNY RITTENHOUSE SEXTET Friday, April 13, Smithsonian Jazz Café, Washington, D.C.

MARIA MELDAUR performs Friday, April 13, at the Sioux Falls Historical Orpheum Theater in Sioux Falls, SD. On April 14 she can be enjoyed at the Lake Arts Center, Okoboji, IA.

THE NEW YORK POPS Music from Show Boat, Chicago, The Light in the Piazza, and more led by Rob Fisher, the founding music director of City Center Encores! and featuring Broadway star Kelli O'Hara.

Friday, April 13 Stern Auditorium / Perelman Stage, Carnegie Hall, NYC.

BAJOFONDO TANGO CLUB is the electronic tango project lead by Gustavo Santaolalla, Oscar winning composer of the Babel and Brokeback Mountain score. Direct from Buenos Aires, with younger, faster virtuoso musicians and visuals perform April 14 at Barbican Hall, London.




PIFFLE AND PROFUNDITIES


SWEET TOOTH

Belgian chocolate producer Guylian has crafted the World's Largest Chocolate Egg.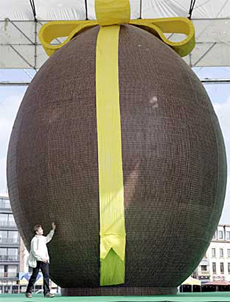 The 2006 Easter season saw almost $1.9 billion in candy sales - second only to Halloween, which took in $2.1 billion, the National Confectioner's Association reports.

Each year, more than 90 million chocolate bunnies and 16 billion jelly beans are made for the holiday. If all the Easter jellybeans were lined end to end, they would circle the globe nearly three times.

Each Easter season, Americans buy more than 700 million Marshmallow Peeps. It takes 7 minutes to create a Peep.

The Belgian chocolate producer Guylian is credited by the Guinness Book of World Records with having produced the world's largest chocolate egg.

It took at least 50,000 melted chocolate bars weighing over 4,089 pounds and was constructed on behalf of the city of St. Niklaas.

Twenty-six craftsman worked altogether 525 hours to build the egg, which measured over 27 feet high.

Next Column: April 15, 2007
Copyright: April 8, 2007. All Rights Reserved. Reviews, Interviews, Commentary, Photographs or Graphics from any Broadway To Vegas (TM) columns may not be published, broadcast, rewritten, utilized as leads, or used in any manner without permission, compensation and/or credit.
Link to Main Page
---
Laura Deni


CLICK HERE FOR COMMENT SECTION