! >
Broadway To Vegas
  
  REVIEWS INTERVIEWS COMMENTARY NEWS

| | |
| --- | --- |
| | |
SAUDI ARABIA TO INVEST 35 BILLION DOLLARS IN THEATRES AND CINEMAS BY 2020 - - THE WILLA KIM COSTUME DESIGN SCHOLARSHIP - - LAS VEGAS BOASTS FIRST SONY DIGITAL CINEMA - - DIANA OF DOBSON - - A GERMAN LIFE STARRING MAGGIE SMITH - - UNITED NATIONS CHAMBER MUSIC SOCIETY CONCERT BENEFITING THE HOMELESS - - COACHELLA MUSIC FESTIVAL - - TOULOUSE-LAUTRAC AND THE STARS OF PARIS - - DONATE . . . Scroll Down





Copyright: April 7, 2019
By: Laura Deni
CLICK HERE FOR COMMENT SECTION


SAUDI ARABIA TO INVEST 35 BILLION DOLLARS IN THEATRES AND CINEMAS BY 2020
Mr. Bader Al-Zahran will deliver the keynote address.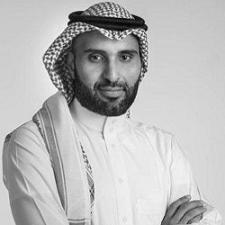 Saudi Arabia's government is lifting the veil on entertainment with the announcement of an initiative to invest 130 billion SAR ($35B) in culture and leisure by 2020 aimed at creating a true cultural community to enjoy theatres and cinemas. This movement has been translated in several mega projects including 16 entertainment complexes, an aquatic center and three other huge entertainment hubs.

"All are part of an offer to ensure that Riyadh, Jeddah, and Dammam become among the top 100 cities in the world for providing Quality of Life, a program which aims to develop and diversify entertainment opportunities to meet the needs of the population; & develop the Saudi contribution in both arts and culture," according to officials.

The Kingdom's decision to lift the 35-year ban on cinemas in December 2017 has opened opportunities for international and regional companies to help develop the domestic entertainment industry. As the world eyes Saudi's efforts to open for social and entertainment activities, in connection with the kingdom Vision 2030 program that aims to pursue economic reforms with efforts to reduce dependence on oil, Saudi Arabia is unlocking the massive potential of their cinema market and aggressively inviting global and local providers to participate in these business opportunities. Therefore, the Kingdom is tuned in to witness the launch of an unprecedented event dedicated to cinemas and movie theatres' design, constructions and technologies: Cinema Build KSA forum which takes place April 14-15, 2019 at the Four Seasons hotel in Riyadh, according to a press release.

Organized by Eyes of Cities in collaboration with Great Minds Event Management, Cinema Build KSA Forum has taken the initiative to lead the local cinema industry, by bringing together the key stakeholders across the design, construction and technology sectors to discuss the latest trends and techniques of building world-class cinemas in the Kingdom of Saudi Arabia. The event will also reveal a wide range of new building solutions and equipment used in developing future Cinemas, Multiplexes, and Malls to serve as a key contributor to the industry.

The Quality of Life program also targets to increase of the number of out-of-home entertainment venues from 154 to 260 by 2020 and aims to raise the available retail space in shopping malls from 0.15 to 0.19 sqm per capita. In addition, the government plans to invest 50.9 billion SAR ($13.6B) into this cultural revolution, while courting private investors and foreign partners for the rest of the investments.



Leila Masinaei, the Managing Partner at Great Minds Event Management.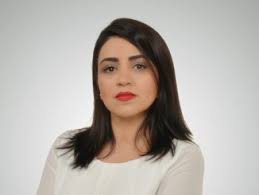 Commenting on organizing Cinema Build KSA forum, Leila Masinaei, the Managing Partner at Great Minds Event Management said: "The world is witnessing Saudi Arabia's confident steps toward an unprecedented era of social and economic reforms. The cinema ban lift opens doors to untrodden grounds for investments and lucrative revenue streams for the Kingdom and the entertainment sector stakeholders. We at Great Minds Events' envisioned and foreseen the massive growth opportunities in the entertainment sector in KSA hence we are organizing Cinema Build KSA Forum to represent a global platform and bring key entertainment project owners, government decision-makers, regional and international retail developers, family entertainment centers developers, cinemas, etc. and we are very proud to see our vision materialize into reality. Consequently, Cinema Build KSA invites all stakeholders to explore the opportunities in the entertainment sector, as reports expecting at least 300 cinemas, in addition to numerous Family Entertainment Centers to be built by 2030."

With more than 4.5 million Saudis traveling abroad annually for tourism and entertainment spending around 80 billion SAR on movies and visits to amusement parks in the neighboring tourist hubs of Dubai and Bahrain, the government plans a 240 billion ($64B) SAR investment to build the domestic entertainment and tourism industry offering Saudi citizens a series of entertainment and leisure products developed in an international level at their doorsteps to revive the entertainment and leisure industry and provide a boost to the wider economy.

The KSA's General Commission for Audiovisual Media GCAM's CEO Mr. Bader Al-Zahrani said: "The cinema sector in Saudi Arabia will see significant growth, especially with GCAM's continuous efforts to facilitate and promote national and foreign investment to enter the sector. At the same time, GCAM is working toward achieving Quality of Life Program's goal by opening 45 cinemas by 2020, with emphasis on providing various different entertainment opportunities for everyone, which will enhance and contribute to diversifying the economy". Alzahrani will inaugurate the Cinema Build KSA Forum and deliver the opening speech. The General Commission for Audiovisual Media (GCAM) is the government organization in charge of developing, licensing and regulating the entire audiovisual market and industry in Saudi Arabia, including cinema operations and content.

Cinema Build KSA Forum will focus the brainstorming industry discussions in 5 sessions led by 25 prominent international speakers and industry experts. The forum represents an exclusive opportunity for all KSA?potential market- stakeholder and project owners to gather under one roof where over 200 attendees from 30 countries and more than 25 exhibitors are to discuss over two days; investment opportunities, business collaboration and partnerships, cinema industry competitiveness through design and innovative theming, redesigning existing entertainment hubs like shopping malls to embed cinemas, as ways to allocate complimentary attractions for maximum profitability, and material selection for different classes of cinemas.

Cinema Build KSA forum will feature a number of prominent speakers. Mohamed Al Hashemi, Country Manager, KSA, Majid Al Futtaim Ventures LLC, Arpan Dutta, Head of Operation, Empire Cinemas and Sunil Puthan Veettil, Managing Director, Carnival Cinemas. Moreover, Mohammed Obaidullah, Head of Compliance and Control, General Commission for Audiovisual Media (GCAM), Kamal Al Nuaimi, Head of Registry and Information, General Commission for Audiovisual Media, (GCAM), Paul Schwarz, Partner at Acoustics, and Luke Somerville, the director at Compass Project Consulting will all be speaking at the event.

Cinema Build KSA has partnered with a number of high-profile leading entities in the field of entertainment, cinema constructions and technology including the Fawaz Alhokair Group, Jeddah Park, Compass Project Management, TK Architects, and Design Novel Architecture.

In related news: Las Vegas now boasts the world's first state of the art, Sony Digital Cinema. Located in the Boulevard Mall, Galaxy Theatre opened to the public yesterday, Saturday, April 6, 2019.

Sony Digital Cinema is the company's experiential premium large-format (PLF) movie theater auditorium. It includes Sony's dual laser projection system - which the company says provides exceptional picture quality and immersion - along with powerful sound and luxury reclining seats. "The auditoriums' high-contrast projection systems authentically bring filmmakers' stories and vision to life with a vibrancy that matches their original intent."

The movie theatre features dining and a bar as well as the customary popcorn buckets and giant candy bars.

"This location in Las Vegas is the first in what will be a nationwide rollout of Sony Digital Cinema experiences, which will drive audiences to the movies," Bob Raposo, head of cinema at Sony Electronics told the press. "Sony has the capability and tools to be involved in every aspect of a film, from capture, workflow, and post-production to film production and distribution and experiential theater solutions. We are uniquely positioned to understand and develop products that directly impact and elevate cinemas and their audiences."

First on the screen are Dumbo; Captain Marvel;Pet Sematary; Shazam! and Us.






E-Book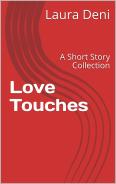 Soft back Book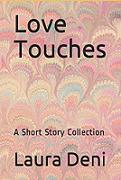 Broadway To Vegas is supported through advertising and donations. Priority consideration is given to interview suggestions, news, press releases, etc from paid supporters. However, no paid supporters control, alter, edit, or in any way manipulate the content of this site. Your donation is appreciated. We accept PAYPAL. Thank you for your interest.


ART AND ABOUT


KATE, THE DUCHESS OF CAMBRIDGE recently visited the Foundling Museum in London where she met trainees and graduates of the Foundling Museum's Tracing our Tales program, which helps equip care-experienced young adults to develop life skills and improve their self-esteem. During her visit, she joined in with their art workshop and later visited our current exhibition, Bedrooms of London. See Broadway To Vegas column of February 10, 2019

Caro Howell, Director of the Foundling Museum, said: "The Foundling Museum is thrilled and honoured to receive The Duchess's patronage. Her support is a huge boost to our work transforming the lives of vulnerable young people through the arts."

TOULOUSE-LAUTRAC AND THE STARS OF PARIS Henri de Toulouse-Lautrec (1864–1901) captured the spectacle of modern Paris in evocative posters, prints and paintings. This exhibition of more than 200 works explores his extraordinary attention to performance - particularly the stars and entertainments of Montmartre, the bohemian center of Parisian nightlife.

Using bold colors and radical compositions, Toulouse-Lautrec depicted the defining gestures, costumes and expressions of the celebrities of the day, many of whom were his personal friends.

His images of performers - including cabaret stars Yvette Guilbert and Aristide Bruant, dancers Jane Avril and Loïe Fuller, and actress Marcelle Lender - contributed to their fame, distributed through prints and posters to an eager audience. The exhibition examines how Toulouse-Lautrec pushed his art in new directions to portray the celebrity culture of his time - equally fascinated, much like today, with the performers' personal lives as with the roles they played. Thematic sections also highlight the changing social and artistic landscapes of 19th-century Paris and the contemporary importance of prints and posters.

The display incorporates works by Toulouse-Lautrec's contemporaries Edgar Degas, Honoré Daumier, Pierre Bonnard, Edouard Vuillard and others - presenting him in the context of his heroes, peers and followers.

Organized by the MFA in partnership with the Boston Public Library, the exhibition draws on both institutions' rich holdings of works by the artist and is accompanied by an illustrated catalogue produced by MFA Publications.

April 7–August 4, 2019 Ann and Graham Gund Gallery Museum of Fine Arts, Boston.






E-Book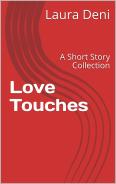 Soft back Book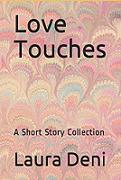 SWEET CHARITY


PRINCE HARRY AND MEGHAN have requested that the kind people wanting to send Baby Sussex gifts, instead donate to four children's charities.

The couple specified:

The Lunchbox Fund, which works to provide a daily meal for impoverished children in South Africa; Little Village HQ, which provides clothes for children under five; WellChild, which tries to get ill children out of hospital and back home; and Baby2Baby, which tries to provide necessities for children up to 12 years old.

Last month, some other favorite charities of the royal couple received donations after Twitter campaign #GlobalSussexBabyShower encouraged royal fans to donate to their causes rather than to send more soft toys.

The soon to arrive little one already has 90 plush infant toys waiting at home.

UNITED NATIONS CHAMBER MUSIC SOCIETY CONCERT BENEFITING THE HOMELESS took place Saturday, April 6, 2019 at the Bruno Walter Auditorium at Lincoln Center. In partnership with the New York City Department of Homeless Services, opening remarks were by Andrew Gilmour, UN Assistant Secretary-General for Human Rights; Representative of Bill de Blasio, Mayor of New York: Martha Calhoun, General Counsel, City of New York.

The event was dedicated to people experiencing homelessness in the City of New York, and all funds will be directed to the DHS Homeless Trust Fund, whose mission is to prevent homelessness when possible; to provide temporary, emergency shelter when needed; and to help individuals and families transition rapidly into permanent housing.

Entertainment was provided by the UN Chamber Music Society of the United Nations Staff Recreation Council - Brenda Vongova, Artistic Director & Piano.

Kelly Hall-Tompkins, Guest Violin performing Forgotten Voices song Für Meinen Vater by Jeff Scott, which was commissioned by Music Kitchen - food for the Soul which brings classical music artists in concert to homeless shelters.

Musicians included: Hana Mundiya, Solo Violin - Gregory Lewis, Violin - Rohan Mundiya, Violin - Marien Chatard, Violin - Florrie Marshall, Viola - Meyanna Jiang, Cello - Craig Klonowski, Bass - David Yardley, Countertenor.

The event featured music from Les Miserables Tom Lowe, from Les Misérables with Sarah Elizabeth Combs and Sara Jane Blackmore performing I Dreamed a Dream; Empty Chairs and Empty Tables; On My Own; A Heart Full of Love; with arrangements by Craig Klonowski for the UN Chamber Music Society.

WE ALL COME TOGETHER for Grammy Award winner John Berry and Music Health Alliance, a benefit concert scheduled for April 23 at City Winery in Nashville will raise money to offset the medical expenses not covered by insurance for John Berry, who was diagnosed with throat cancer in January. A portion of the ticket sales will go to Music Health Alliance to fund financial assistance to others in the music community.

"City Winery Nashville is proud to host the benefit, "We All Come Together" for John Berry and Music Health Alliance. As a live music venue in Nashville, we have the utmost respect for the musicians and artists who have graced our stage," said Mike Simon, Talent Buyer, City Winery. "We always strive to be a philanthropic force, and we're humbled to give back to the music community through our friends at Music Health Alliance."

Artists who have stepped up to perform have been announced by media partner WSM Radio and live-streamed on The Heartland Network on the Cody, Coffee and Country show. Confirmed Performers include: Anita Cochran - Billy Dean - Bryan White - Chris Kulick WSM - Chuck Jones - Clint Black - Darin & Brooke Aldridge - Darryl Worley - Exile - Heidi Newfield - James Wesley - Jeannie Seely w/ Tim Atwood - Jimmy Fortune - Lee Roy Parnell w/Lisa Stewart - Mark Wills - Mike Farris - Oak Ridge Boys - Radney Foster - Restless Heart - Sean Berry - Shenandoah - Suzy Bogguss - T. Graham Brown - Tim Rushlow - Trace Adkins - Tracy Lawrence - Travis Tritt - and Vince Gill.



SPREADING THE WORD


THE WILLA KIM COSTUME DESIGN SCHOLARSHIP

Willa Kim.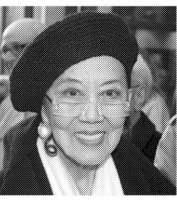 has been announced by the Theatre Communications Group (TCG), the national organization for theatre.

Administered by TCG with support from The Estate of Willa Kim, the Scholarship will provide exceptionally talented costume designers who are enrolled in a university or professional training program with the opportunity to supplement their fine arts training in drawing and painting. The Scholarship honors costume designer Willa Kim's legacy and her life's work as a pioneer, legend, and inspiration for many of today's theatre artists.

"Willa was passionate about making it possible for early career costume designers to hone their skills outside of the traditional curriculum," said Teresa Eyring, executive director, TCG. "Thanks to support from The Estate of Willa Kim, this scholarship program will empower them to strengthen their craft and deepen the range of their artistry."

Scholarship recipients will receive up to $7,500 to be used towards tuition, registration, and/or supplies over a one-year period between July 1, 2019-June 30, 2020. Funds can not be used for required curriculum at the applicant's college, university or professional training program. International study is allowable, but the scholarship will only cover tuition, registration, and supplies. Expenses related to travel will not be covered by the scholarship.

Willa Kim was a costume designer for ballet, theatre, opera, and television. Among many honors were Tony Awards for Duke Ellington's Sophisticated Ladies and Tommy Tune's The Will Rogers Follies and Emmy Awards for the PBS broadcasts of Michael Smuin's ballets The Tempest and A Song For Dead Warriors. Ms. Kim received lifetime achievement awards from the Fashion Institute of Technology and the United States Institute for Theatre Technology. The Theatre Development Fund honored her with the Irene Sharaff Lifetime Achievement Award, and in 2007 she was inducted into the Theatre Hall of Fame.

COACHELLA MUSIC FESTIVAL the rockin' Indio, California music festival which attracts over 100,000 fans every year, takes place at the Empire Polo Club . on the weekends of April 12-14 and April 19-21.

Donald Glover will be headlining the first night as Childish Gambino along with Janelle Monae, The 1975, DJ Snake, Diplo, Anderson Paak, Kacey Musgraves, Jaden Smith and Juice WRLD.

Saturday will feature Aussies Tame Impala headlining with support acts Solange, Kid Cudi, Weezer, Aphex Twin, J Balvin, Wiz Khalifa, and Mac DeMarco.

Also on the second day People's Sexiest Man Alive Idris Elba will be doing a DJ set.

Ariana Grande headlines Sunday with assists from Khalid, Zedd, Gesaffelstein, Bad Bunny, Chvrches, YG, Playboi Carti, H.E.R., and Pusha-T.

VOCAL PERFORMANCE WITH KAREN MASON takes place April 13 at Goodspeed in East Haddam, CT.

Mason will coache students on effective vocal performance for the musical theatre stage.

APRIL 8 celebrates National Empanada Day. April 9 honors Chinese Almond Cookie Day while April 10 is National Cinnamon Crescent (Croissant) Day. April 11 touts National Cheese Fondue Day and April 12 is Grilled Cheese Sandwich Day, and National Licorice Day April 13 is National Peach Cobbler Day.






E-Book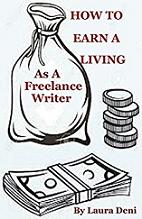 Soft back Book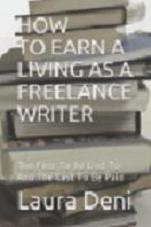 This is not your typical, totally boring textbook.

In the pages of How To Earn A Living As A Freelance Writer (the first to be lied to and the last to be paid) you'll find sex, celebrities, violence, threats, unethical editors, scummy managers and lawyers, treacherous press agents, sex discrimination; as well as a how-to for earning money by writing down words.






PLAYWRIGHT WENDY GRAF has been named inaugural Gold Medallion winner by Moss Hart & Kitty Carlisle Hart New Play Initiative for her play Exit Wounds.

Graf's play was one of two Silver Medallion winners that beat out 1241 plays (from five countries and 43 states) submitted to the Hart Initiative. Whittled down first to 23 semi-finalists, then eight finalists, four Bronze Medallion-winning plays received readings at New York City's 59E59 Theaters last summer as part of the Jeremy Nussbaum New Play Reading Series. The resulting two Silver Medallion winners, Exit Wounds and Confederates by Suzanne Bradbeer, were produced at the Grove Theater Center in Burbank in October-November 2019 in the final step of the process.

A story of healing, hope and compassion, Exit Wounds looks behind the "ripped from the headlines" sensationalist story of a horrific tragedy to explore its effect on three generations of the perpetrator's family. How do you find redemption when someone you love has committed a terrible crime? Can the families of the evildoers ever live a normal life again, or are they forever defined by the actions of one member?

Ms. Graf is a member of the Ensemble Studio Theatre/LA and Pacific Resident Theatre writing units, and of the Dramatists Guild of America.



A GERMAN LIFE by Christopher Hampton.

Directed by Jonathan Kent.

The solo show stars Tony and Oscar winner Maggie Smith, who returns to the stage April 6 for the first time in 12 years.

Smith stars in the production drawn from the life and testimony of Brunhilde Pomsel (1911–2017). Pomsel's life spanned the 20th century. She struggled to make ends meet as a secretary in Berlin during the 1930s; her many employers included a Jewish insurance broker, the German Broadcasting Corporation and, eventually assistant to Nazi leader Joseph Goebbels. Hampton's play is drawn from the testimony Pomsel gave when she finally broke her silence- shortly before she died in 2017 - to a group of Austrian filmmakers, and from their documentary A German Life.

The play has designs by Anna Fleischle, lighting by Jon Clark, and sound by Paul Groothuis.

The sold out production officially opens April 12 at London's Bridge Theatre. Performances will continue through May 11, 2019.

DIANA OF DOBSON written by Cicely Hamilton.

Directed Casey Stangl.

When poorly paid worker Diana inherits enough money to free her from a lifetime of drudgery, she impulsively decides to spend it all on a madcap, month-long taste of the high-life. But what she learns about love, money and society may surprise us all. Antaeus Theatre Company presents a rare revival of the 1908 romantic comedy Diana of Dobson's by British suffragist (and friend of George Bernard Shaw) Cicely Hamilton. An unexpected hit of the 1908 London season, Diana of Dobson's is a romantic fairy tale that's both illuminating and thought provoking. Hamilton turns the Cinderella myth on its head with the story of a fiercely intelligent Edwardian shop assistant who briefly escapes her hand-to-mouth existence with a small legacy — but who cannot escape the social and economic strictures that oppress her.

Abigail Marks stars in the title role, as Diana Massingberd. In the Antaeus tradition known as "partner casting," John Bobek and Brian Tichnell alternate as the charming (but cash-strapped) aristocrat Captain Bretherton who pursues Diana — but is he attracted to her, or to her supposed wealth? Tony Amendola and John Apicella play Diana's other suitor, self-made businessman Sir Jabez Grinley, whose riches were made on the backs of low-wage earners. Also in the ensemble are Rhonda Aldrich and Eve Gordon, doubling as aristocratic Mrs. Cantalupe and nasty Dobson's overseer Miss Pringle; Erin Barnes and Cindy Nguyen, Kendra Chell and Krystel Roche, Kristen Ariza and Desiree Mee Jung, and Shannon Lee Clair and Jazzlyn K. Luckett as Diana's fellow shop assistants at Dobson's Drapery Emporium: Kitty, Miss Morton, Miss Jay and Miss Smithers; Elyse Mirto and Lynn Milgrim as Mrs. Whyte-Fraser and Old Lady; and Ben Atkinson and Paul Stanko as Police Constable Fellowes and a waiter.

The creative team includes scenic designer Nina Caussa, costume designer A Jeffrey Schoenberg, lighting designer Karyn D. Lawrence, sound designer Jeff Gardner, props designer Katie Iannitello and accent coach Nike Doukas. The production stage manager is Heather Gonzalez.

Presented by Antaeus Theatre Company April 11 - June 3, 2019 at the Kiki & David Gindler Performing Arts Center in Glendale, CA .

THE SECRET GARDEN by Frances Hodgson Burnett.

India 1910. The Secret Garden tells the tale of the spoilt, young Mary Lennox who is thrown into chaos by a cruel twist of fate. Orphaned and alone, she is sent to England to live with her distant uncle in Misselthwaite Manor, a mysterious place full of dark corners and peculiar sounds. Angry and lost, Mary finds herself slowly becoming entranced by the house and its grounds. This curiosity leads her to find friendships hidden in unexpected places that will transform her life and those around her forever. This Easter, residents and visitors to Cornwall (where Doc Martin is filmed, thus a favorite tourist location ) have the opportunity to see one of the greatest adventures in popular literature brought to life. Nestled in the Minack's coastal garden, this much-loved classic is richly imagined for stage by Jessica Swale and performed by a host of Cornish acting talent along with beautiful puppets and a live musical score.

April 9-19 at the Minack in Cornwall, England.


WHO'S WHERE




JOHN FOGERTY performs April 10, 12, 13, 17, 19 and 20, 2019 in the Encore Theatre of The Wynn in Las Vegas.

BERNADETTE PETERS performs next Sunday, April 14 in West Palm Beach, FL at the Kravis Center.

ROB LOWE inspired by the success of his NY Times Best-Selling memoir, Stories I Only Tell My Friends brings his one man show to the Chris Angel Theatre at Planet Hollywood in Las Vegas on Saturday, April 13, 2019.

AEROSMITH performs April 8, 11 and 13 in Las Vegas at the Park MGM in their Deuces are Wild Vegas Residency.

CARDI B has opened her residency at the new KAOS Club located at the Palms Casino Resort in Las Vegas.

SLIM MAN SOLO SHOW A Man, a Mic, and a Mac, "singing a slew of swinging Rat Pack songs. It's a ton of fun," takes place every Friday and Monday evening in April at Desmond's in The S Resort on Frank Sinatra Drive in Rancho Mirage, CA.


FINAL OVATION


ALBERTO CORTEZ was an Argentine singer and songwriter died April 4, 2019 in .Madrid, Spain. He was 79.

Madrid, Spain Gabriel Abaroa Jr. President/CEO of the Latin Recording Academy issued the following statement: "Alberto Cortez was an Argentine and Spanish musician, singer-songwriter and poet who began writing songs at the age of 12. Cortez was part of the 1960s movement of singers and songwriters, winning the hearts of Ibero-American audiences with his boleros and ballads, such as Cuando un amigo se va; En un rincón del alma,; Mi árbol y yo and Te llegará una rosa, which have become Latin American musical standards. During his extensive artistic career, he performed and collaborated with distinguished musicians on successful tours. In 2007, The Latin Recording Academy recognized him with the Lifetime Achievement Award, and during the 12th Annual Latin Grammy Awards, he was nominated in the Best Singer-Songwriter Album category.

Borrowing from one of his better-known poems, we say to Alberto, 'Friend, how fortunate we were that you were born … ' Our deepest sympathy to his family, friends, and loved ones during this difficult time."


















Next Column: April 14, 2019
Copyright: April 7, 2019 All Rights Reserved. Reviews, Interviews, Commentary, Photographs or Graphics from any Broadway To Vegas (TM) columns may not be published, broadcast, rewritten, utilized as leads, or used in any manner without permission, compensation and/or credit.
Link to Main Page
---
Laura Deni



For the snail mail address, please E-mail your request.
CLICK HERE FOR COMMENT SECTION