! >
Broadway To Vegas
  
  REVIEWS INTERVIEWS COMMENTARY NEWS

| | |
| --- | --- |
| | |
DAVID BOWIE WRITING MUSICAL - -MAD MEN ARTIFACTS - - ANOTHER TONY FOR TOMMY TUNE - - THE ENRIQUE IGLESIAS SCHOLARSHIP - - AFRICAN TEXTILES AND ADORNMENT - - GIGI OPENS ON BROADWAY - - GRAMMY'S ON THE HILL - - JANE AUSTEN FESTIVAL AUSTRALIA - - DONATE . . . Scroll Down




Copyright: April 5, 2015
By: Laura Deni
CLICK HERE FOR COMMENT SECTION


JANE AUSTEN FESTIVAL - JANE AUSTEN'S MEN
A JANE AUSTEN MUSICAL IN AMERICA


An indulgence in everything Regency - including music, food, games, archery, fencing, theatre, promenades, grand balls, talks, workshops, costumes, books and - Jane Austen's men.

That's all part of an annual celebration in Canberra, Australia when the Jane Austen Festival takes place April 10-12 at Albert Hall.

A symposium about the men in Austen's beloved novels has many facets:

"Oh What a Henry': Jane Austen's brothers" will be presented by Janet Lee, a doctoral candidate at the University of the Sunshine Coast, Maroochydore. She is researching the relationship between Jane Austen and her sister Cassandra.

Cassandra has been described as "beloved" by Jane. Mother of the girls is reported to have said: "if Cassandra's head had been going to be cut off, Jane would have hers cut off too".

As for Henry, it was Jane's brother Henry who, in late 1817, had Persuasion and Northanger Abbey published. The combined edition includes a "Biographical Notice of the Author" written by Henry that identifies Jane Austen as the author of her novels for the first time.



Colin Firth did double duty playing Darcy in the BAFTA Award winning 1995 BBC television mini-series Pride and Prejudice as well as reprising the character type as Mark Darcy in Bridge Jones's Diary in 2001. Many feel that Firth set the gold standard.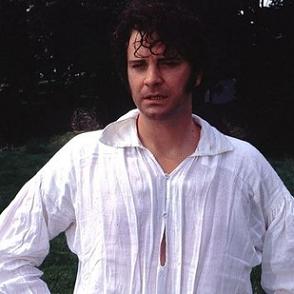 Katrina Clifford who completed her PH.D on sibling relationships in 18th century domestic fiction, tutors English at the University of Sydney where she also runs Jane Austen courses with the Centre for Continuing Education. She'll present the section on "Friendliness, brotherliness, openness, uprightness: the naval men of Persuasion."

Captain Fredrick Wentworth, of Persuasion fame is described by Bustle as "the picture of a new kind of gentleman at the turn of the 19th century: Instead of inheriting his money like most men, he earned every dollar. After being separated from Anne, our protagonist and his love, he is reunited with her 8 years later, but their relationship is not without its struggles. In the end, it is an over-the-top-perfect letter that wins her heart."

Will Christie heads up Knightley and Knightleiness. Christie is Professor of English Literature and Director of the Humanities Research Centre at the Australian National University, a Fellow of the Australian Academy of the Humanities, and President of the Romantic Studies Association of Australasia (RSAA). His publications include Samuel Taylor Coleridge: A Literary Life (2006) – awarded the NSW Premier's Biennial Prize for Literary Scholarship in 2008 and Dylan Thomas: A Literary Life (2014).

In Emma, George Knightley is the hero Jane Austen most wanted to marry. David Venn/BBC opined: "He is the epitome of kindness, an underestimated heroic quality. He takes care of a vulnerable woman like Miss Bates, and steps in to dance with lowly Harriet Smith when he sees that she has been snubbed by the awful Mr and Mrs Elton. He represents the perfect English gentleman and sets himself firmly against French affectation. He refuses to play the conventional hero and talk the language of love: "I cannot make speeches, Emma. If I loved you less, I might be able to talk about it more." Perfect!"

The website Bustle pointed out that "John Knightley and Emma Woodhouse are pretty much BFFs throughout the novel. They never quite consider each other romantic interests, but offer one another (usually unsolicited) advice on romance. In Clueless, Mr. Knightley is Josh, Cher's ex-step brother. He's the one's who has been there all along, and ends up being the perfect match."

Presenter Heather Neilson is a Senior Lecturer in the School of Humanities and Social Sciences at UNSW, Canberra. Her principal area of research concerns representations of American politics in fiction and film, and her book Political Animal: Gore Vidal on Power was recently published by Monash University Publishing.

She'll be leading a seminar on Suitors in Emma and Persuasion, Austen's last work.

Jane Austen became engaged to Harris Bigg-Wither on December 2, 1802, but she changed her mind the next day and broke her engagement. She never married. It was through her books that romance flourished. Persuasion has been said to be based loosely on Austen's own memoirs of a mysterious suitor. It is also Austen's most serious, called "a compelling tale of retaliation and forgiveness."

Fitzwilliam Darcy in Pride and Prejudice is Austen's most sexy hero. Even after a couple of hundred years, Darcy still leaves an indelible impression on his readers, setting our hearts aflutter. Darcy's aloofness and prickly demeanour make him the ultimate conquest, but his willingness to be humbled and to change for the woman he loves is a master touch. He loves Elizabeth so much that he's prepared to take on her ghastly relatives (though admittedly he has a few of his own) and to transcend rigid class barriers. And, as one wit said, "his house isn't bad, either".

"Regency blokes behaving badly: In defense of sensibility, pride, anger and persuasion in Austen's men," will be helmed by Marcus Adamson. He's a psychotherapist and an ethics consultant with an interest in the history of ideas and the applications that philosophy has within psychology. He is currently working on a depth psychology analysis of the music of Gustav Mahler.

The Guardian published their list of the 10 Best Jane Austen Characters and Sir Walter Elliot is on the list. The article made a comment that "In Persuasion fathers often come off badly in Austen's novels." An interesting comment which might warren a seminar on its own.

Sir Walter Elliot, father of Anne, the heroine of Persuasion, is described by the BBC as "a selfish, heartless man, absorbed by himself and his title. He's almost a caricature of the dim-witted upper classes. He is vain to the point of absurdity. His house is lined with mirrors. Obsessed by keeping up appearances, he will only be seen in public with attractive or well-born people. He dislikes sailors because of their orange tan and supposed lack of breeding."

Men and music in Jane Austen's fiction will be presented by Gillian Dooley who stresses the musical aspects of Austen. As a singer, she has been presenting performances of Jane Austen's music since 2007.



Persuasion was Jane Austen's last completed novel.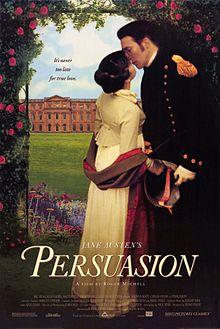 Music, of course was an essential element in Austen's novels. Dances and the theatre have a large presence. In Emma Mrs Elton suggests to Emma Woodhouse that they form a musical club. A number of Austen's characters are musicians, or profess to enjoy music. Music featured in Austen's novels has resulted in several soundtrack albums such as the one from Pride and Prejudice, and Emma as a soundtrack for classic books. There are numerous CD versions of piano instrumentals.

Since its inception in 2008 this little festival has blossomed into one of the most delightful four days anyone could experience each April in an old and beautiful part of Canberra, the Federal capital of Australia.

This festival is now a regular part of the ACT Heritage Festival and Australian Heritage Week.

Most attend the festival in regency attire, this is optional though, and "if your wardrobe is limited we (the festival organization) do ask that you make an attempt at regency costume for the evening events and the promenade, and wear simple empire-line dresses or trousers, long sleeved shirts & waistcoats for daytime sessions." The festival does have a small selection of costumes available for rent and for sale.

In addition to Jane Austen Festivals, which take place around the world, a new theatrical production of an Austen book has been announced.

Lifeline Theatre, the enduring company in Chicago's Rogers Park, whose motto, Big Stories, Up Close, captures it devotion to stage adaptations of books both classic and contemporary, was founded in 1982. Lifeline is known for staging innovative adaptations of great works of fiction as well as commissioning original work. Recently, Artistic Director Dorothy Milne announced its 2015-2016 season which includes Northanger Abbey, a new musical version of Jane Austen's comedic romance.

Adapted by Lifeline Theatre ensemble member Robert Kauzlaric with music and lyrics by George Howe. The production will be directed by Lifeline Theatre ensemble member Elise Kauzlaric.

Catherine Morland leaves her quiet country home for the splendors of Bath, armed only with an innocent heart and the examples of her favorite literary heroines. Immersed in a new world of parties, balls, and high society, Catherine soon finds herself caught in a web of social scheming far above her skill to master. False friends, greedy lovers, and a wealth of misunderstandings lead to the revelation that bruises of the heart can be far more painful than the imagined terrors of Gothic novels.

Take a turn through the ballrooms of Bath and unravel the mysteries of Northanger Abbey in a world premiere musical based on the satirical 1817 comedy of manners by Jane Austen. Performances May 27 - July 17, 2016.






Broadway To Vegas is supported through advertising and donations. Priority consideration is given to interview suggestions, news, press releases, etc from paid supporters. However, no paid supporters control, alter, edit, or in any way manipulate the content of this site. Your donation is appreciated. We accept PAYPAL. Thank you for your interest.






ART AND ABOUT


AFRICAN TEXTILES AND ADORNMENT: SELECTIONS FROM THE MARCEL AND ZAIRE MIS COLLECTION

Tunic, Mask, and Headdress, Tunic: Indigo-dyed cotton weave; Headdress: fiber, palm stems and glass beads, Mask: Cotton and glass beads, Marcel & Zaira Mis Collection. Image LACMA.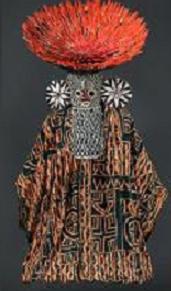 brilliant color, bold patterns, and intriguing symbols characterize the dress of many societies throughout the African continent.

Not only are garments visually compelling, but they are also laden with emblems of power that signify the wealth, status, prestige, or even divinity of the bearer.

The body's seat of intelligence, spirit, and identity is also established by crowning the head with spectacular structures fashioned out of feathers or beads that soar above or surround the head, increasing or expanding a subject's stature.

Featuring over 35 dynamic textiles and commanding headdresses, this exhibition presents the profound visual impact of African textiles.

Fashioned in a variety of techniques and enhanced with a broad range of natural materials, these extraordinary garments and headpieces sculpt the body into iconic form and serve as aesthetic surrogates for power and esteem.

April 5, 2015–October 12, 2015 at the Los Angeles County Museum of At.

THE GRAMMY MUSEUM MISSISSIPPI will officially open its doors to the public on Saturday, November 14, 2015, in Cleveland, Miss. The opening of Grammy Museum Mississippi will mark the first Grammy Museum to be built outside of Los Angeles.

GOLD a new exhibition featuring over 60 items drawn from across the entire breadth of the Royal Collection, and from the Early Bronze Age to the 20th century, Gold explores the qualities that make this rare and precious metal an enduring expression of the highest status, both earthly and divine.

This exhibition give a glimpse into the myriad uses of gold, from sacred to ornamental, and includes a series of film installations showing the meticulous working of gold by a bookbinder, furniture gilder and jewelry maker.

On display through July 26, 2015 at The Queens Galley, Palace of Holyroodhouse in Scotland.

JOURNEY OF MEMORY

"He was surprised to see that they were two small children," from Home of the Brave, 2002, watercolor on paper, © Allen Say
Author and illustrator of more than twenty books - including Grandfather's Journey (1993), which won the Caldecott Medal in 1994 - Allen Say has spent much of his career exploring the rich divide between his Japanese youth and his American coming of age.

It is his ability to convey sentiments of alienation and dislocation, in ways that speak directly to children, that makes his books so remarkable.

The exhibition explores both the technical mastery and thematic complexity of this prolific artist and author.

Organized by National Center for Children's Illustrated Literature in Abilene, TX.

An Omaha Sister Cities 50th Anniversary event.

April 11-August 9, 2015 at the Joslyn Museum of Art in Omaha, Nebraska.





SWEET CHARITY


THE ENRIQUE IGLESIAS SCHOLARSHIP PRESENTED BY THE LATIN GRAMMY CULTURAL FOUNDATION is accepting applications from students who have been admitted to Berklee College of Music to attend the Fall 2015 semester. Students from the following 24 countries are encouraged to apply if they have been admitted to attend Berklee: Argentina, Bolivia, Brazil, Canada, Chile, Colombia, Costa Rica, Cuba, Dominican Republic, Ecuador, El Salvador, Guatemala, Honduras, Mexico, Nicaragua, Panama, Paraguay, Peru, Portugal, Puerto Rico, Spain, United States, Uruguay and Venezuela.

A scholarship will be awarded to one student pursuing a career in Latin music. The four year scholarship, which holds a maximum award of $200, 000, will be awarded to study for a Bachelor's Degree at Berklee. The Scholarship Committee of the Latin GRAMMY Cultural Foundation will select the beneficiary. The deadline to apply is April 10, 2015 at 11:59pm EST.

The scholarship is presented by the Latin Grammy Cultural Foundation in partnership with four-time Latin Grammy winner Enrique Iglesias who will help finance this generous scholarship that bears his name. When selected, Iglesias will personally announce and present the scholarship to the recipient.


SPREADING THE WORD


ALEC BALDWIN'S expensive Yamaha grand piano that he donated to the Springs School District in the Hamptons, has hit a bad note. According to The East Hampton Star the school district may not be able to avail itself of the 88er because there is no place to put it.

The crowded school district has students attending classes in modular classrooms, which don't have enough space for the piano. The school district told the paper they were "grateful for Mr. Baldwin's gift and still hopes to use it in some fashion, for instance in a potential PTA fund-raiser that could benefit the music program."

Because of the space issue, the Springs School Board has not yet voted to officially accept the donation, which was made more than a year ago. The piano has been stored in a vacant space, which has now been rented, so the piano needs to go. It also means that before anybody can tickle those ivories it needs to be tuned - having been loitering in the damp Hampton's atmosphere.

Baldwin, who doesn't play the piano, had the piano in his New York apartment and decided to give it to somebody who could use it, according to the newspaper account.

MAD MEN ARTIFACTS have been donated to the National Museum of American History in Washington, DC. Among the objects are two early '60s-styled costumes designed by Janie Bryant for the show's principal characters Don and Betty Draper, a selection of props and files of creator, writer, executive producer Weiner.

Don Draper's costume consists of a gray three-button suit, a white French-cuff shirt with gold-tone and black-enamel cufflinks, a fedora hat, striped tie, black shoes and a camel-colored trench coat, and the associated props are an empty package of Lucky Strike cigarettes, a wristwatch, a gold-tone lighter, a black wallet, business cards and two pairs of aviator sunglasses.

Betty Draper's costume is a yellow shirtwaist dress, with period undergarments (brassiere, crinoline) and brown pumps, and the associated props include an empty package of Salem cigarettes, a silver-tone bracelet wristwatch, a green clutch purse, a gray-framed pair of sunglasses and a red-leather cigarette case.

The Mad Men objects allow the documentation not only of a compelling television series that effectively depicts the many ways fictional television can mirror and offer commentary on a pivotal historical era of political and social change," said Entertainment Curator Dwight Blocker Bowers.

The Museum has no immediate plans for display of the Mad Men artifacts.

ROCK LEGEND DAVID BOWIE is co-writing a stage show with Irish playwright Enda Walsh, who won a Tony Award for the musical Once. Their project Lazarus is inspired by The Man Who Fell to Earth.

The announcement by the New York Theatre Workshop stated that the production will feature new songs specially composed by Bowie as well as new arrangements of his old songs.

The show is inspired by the 1963 novel, The Man Who Fell to Earth, by Walter Tevis, and centers on the character of Thomas Newton, played by Bowie in the 1976 screen adaptation directed by Nicolas Roeg. Bowie is not expected to be in the stage version.

It will be directed by the Belgian Ivo van Hove, whose recent London productions include Antigone, with Juliet Binoche, and the sell-out A View From the Bridge, starring Mark Strong.

Lazarus is aiming for an opening date on Broadway in the winter this year.

MAJOR KASIM REED of Atlanta will hold a press conference at Atlanta City Hall on April 9 when he will announce the lineup schedule for the 38th Annual Atlanta Jazz Festival. The Mayor will also reveal this year's official poster artwork. The Joe Gransden Big Band will perform.


HOLOCAUST REMEMBRANCE DAY READINGS


On April 13, 2015, arts-related organizations across the country will unite to honor victims of the Holocaust by joining in the first ever Remembrance Readings for Holocaust Remembrance Day (Yom HaShoah). This event was conceived and launched by the National Jewish Theater Foundation (NJTF) and draws on information from over 600 plays made accessible in their newly created Holocaust Theater Catalog (HTC).

The following is a list of participating organizations and their play selections:

San Diego: The Old Globe – The Revisionist by Jesse Eisenberg

La Jolla Playhouse – Intelligence Slave by Kenneth Lin

North Coast Repertory Theatre – The History of Invulnerability by David Bar Katz

Chicago: The Theatre School at De Paul University – Ghetto by Joshua Sobol

Genesis Stage at the Illinois Holocaust and Museum Education Center – The Last Cyclist by Naomi Patz

Atlanta: Theatrical Outfit at the Balzer Theater – The Soap Myth by Jeff Cohen

Bethesda, MD: Imagination Stage – Nivelli's Way by Charles Way

New York City: The Temple Emanu-El Skirball Center, co-presented by the Polish Cultural Institute New York – Our Class by Tadeusz Slobodzianek

Remember the Women at Center for Jewish History – Gretel Bergmann by Cynthia Cooper, Excerpts from In The Underworld by Germaine Tillion, and Wild Wind Blows by Cynthia Cooper

Melbourne: Eastern Florida State College – I Never Saw Another Butterfly by Jewish children from Prague imprisoned in the model concentration camp Theresienstadt

North Miami Beach: Michal-Ann Russell Jewish Community Center – Butterflies No Longer Live Here by Fernando Hurtado

San Diego Repertory Theatre will also participate but they haven't yet announced their presentation.

Each reading will be followed by a discussion with audience members about the lessons of the Holocaust and the relevance of those lessons in today's world.

The HTC was researched by NJTF staff, scholars, artists, volunteers, and the Advisory Board overseen by Arnold Mittelman, the founding NJTF President and HTC Project Director.

Mittelman said, "Although theatre has played an extraordinary role from the 1930s to today in Holocaust awareness and education, there has never before been a national program that emphasized the use of theatre in Holocaust awareness. I am delighted that these plays are now a resource for this inaugural series of Remembrance Readings done by so many worthwhile organizations across the USA for their deserving audiences. It is our sincere hope that the utilization of these select theatre works in education and production will inspire all to keep alive the lessons of the Holocaust and provide an artistically driven moral compass for future generations."


GRAMMY'S ON THE HILL TO HONOR ALICIA KEYS, HOUSE JUDICIARY CHAIRMAN BOB GOODLATTE, AND CONGRESSMAN JERROLD NADLER
Jerrold Nadler (D-N.Y.)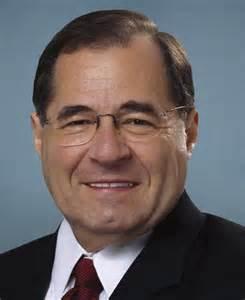 Bob Goodlatte (R-Va.)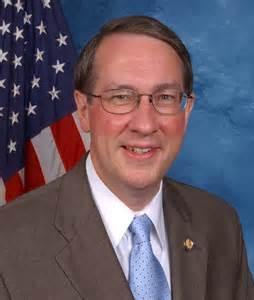 Music and politics unite at The Recording Academy's 2015 Grammy's on the Hill where 15-timeGrammy-winning artist/songwriter/producer Alicia Keys will be presented with the Recording Artists' Coalition Award - named for the artists' rights program founded by Don Henley and Sheryl Crow - while House Judiciary Chairman Bob Goodlatte (R-Va.) and ranking member of the House Judiciary Subcommittee on Courts, Intellectual Property and the Internet Jerrold Nadler (D-N.Y.) will also be honored for their support and understanding of music creators' unique role in American life.

Known as "Washington's most interesting mix of music and politics," the event takes place on Wednesday, April 15, at the Hamilton Live in Washington D.C., and will include one-of-a-kind live performances.

Proceeds from the event will benefit the Grammy Foundation's Grammy Signature Schools program, which provides support for underserved music programs throughout the country.

"We are proud to honor Alicia Keys for her artistry, philanthropy and her passion for creators' rights as a founding member of The Academy's brand-new Grammy Creators Alliance, '' said Recording Academy President/CEO Neil Portnow. ''We know that she will bring the same dedication to creators' rights as she does to her global philanthropic efforts.''

Portnow added, "The Academy is also pleased to honor House leaders Goodlatte and Nadler for their unflagging support of intellectual property, and we look forward to another incredible evening in our nation's capital."

The high-profile celebration will be emceed by five-time Grammy nominee Hunter Hayes. Among other members of the recording and entertainment industries set to attend will be Grammy-winning R&B and pop producer Rodney Jerkins; Texas based singer/songwriter Robert Earl Keen; Grammy-nominated rock singer/songwriter Eddie Money; Grammy-winning singer/songwriter Ray Parker Jr.; and Grammy-winning jazz and gospel saxophonist Kirk Whalum, in addition to numerous Washington luminaries and policymakers. The celebration will begin with a cocktail reception and dinner, followed by the awards presentation.

The day after the awards ceremony, The Recording Academy will host Grammys on the Hill Advocacy Day, which hundreds of music professionals from across the country will visit with lawmakers to advance policies that improve the environment for American music. Celebrating its 11th anniversary, the program is the music community's largest annual advocacy day in Washington, D.C.



TOMMY TUNE who already has nine Tony Awards, will add to his well deserved collection when he is presented with the Tony Lifetime Achievement Award.

Heather Hitchens, President of the American Theatre Wing, and Charlotte St. Martin, Executive Director of The Broadway League, issued a joint statement saying, "It is our honor to present the legendary Tommy Tune with the Lifetime Achievement Award for his outstanding dedication to theatre and iconic achievements over the span of his more than 50 years in the business. He has succeeded in multiple facets of the industry – both on stage and off – and is a shining example of the magical experience that live performance brings. We are proud to celebrate his triumphs with the Lifetime Achievement honor this year."

Tune, 76, has won Tony Awards in four different categories: Best Director of a Musical, Best Choreography, Best Actor in a Musical and Best Featured Actor in a Musical.

The Tony Awards take place on June 7.



GIGI with book and lyrics by Alan Jay Lerner and music by Frederick Loewe, features a new book adaptation by Heidi Thomas and is choreographed by Joshua Bergasse.

Directed by Eric Schaeffer.

Gigi began life as a 1944 novella by Colette, and soon became the author's most famous and enduring creation. The material was first adapted for the Broadway stage in 1951 as a straight play by author Anita Loos and starring an unknown Audrey Hepburn in the title role. In 1956, Alan Jay Lerner and Frederick Loewe turned next to Gigi, as their first musical written for the screen. The MGM film, produced by the legendary Arthur Freed and directed by Vincente Minnelli, opened to rapturous reviews and went on to become the most successful of all of MGM's Freed Unit musicals. The movie was nominated for nine Academy Awards in 1958, including Best Picture, and won in every category, a record at the time, besting the totals won by such films as Gone with the Wind (1939), From Here to Eternity (1953) and On the Waterfront (1954).

Gigi also played a reserved-seat engagement for more than seven months at Broadway's Royale Theatre (now the Jacobs).

The production stars Vanessa Hudgens in the title role, Victoria Clark as Mamita, Corey Cott as Gaston Lachaille, Dee Hoty as Aunt Alicia, Howard McGillin as Honoré Lachaille and Steffanie Leigh as Liane d'Exelmans.

Gigi includes such numbers as Thank Heaven for Little Girls, I Remember It Well. The Night They Invented Champagne and the Oscar-winning title song, Gigi.. Gigi also won the Tony Award for Best Score in 1974, and the new production includes four of the songs that the team of Lerner & Loewe wrote for the stage version, including Paris is Paris Again, I Never Want to Go Home Again, The Contract, and In this Wide, Wide World.

The creative team for Gigi includes Derek McLane (scenic design), Catherine Zuber (costume design), Natasha Katz (lighting design), Kai Harada (sound design), David Brian Brown (hair design), Jon Carter (make-up design), Greg Jarrett (musical direction), August Eriksmoen (orchestrations), Matt Aument (vocal and incidental music arrangements), and Sam Davis (dance music arrangements).

Gigi began previews on Thursday, March 19 and opens Wednesday, April 8 at the Neil Simon Theatre, NYC.

CAROUSEL by Rodgers and Hammerstein.

Directed and choreographed by Tony, Emmy and Olivier Award winner Rob Ashford.

Conducted by David Chase.

Starring Laura Osnes as Julie and Steven Pasquale as Billy Bigelow, Jenn Gambatese as Carfrie Pipperidge and opera great Denyce Graves as Nettie Fowler.

Featuring Matthew Hydzik (Enoch Snow), Tony Award winner Jarrod Emick (Jigger Craigin) and two-time Tony Award nominees Charlotte d'Ambroise (Mrs. Mullin) and Tony Roberts (Starkeeper).

Set design by Paolo Ventura, costume design by Tony winner Catherine Zuber and lighting design by Neil Austin. Michael Black will be chorus master.

The Lyric Opera production will play April 11-May 3 at the Civic Opera House in Chicago.

UNNECESSARY FARCE by Paul Slade Smith.

Directed by Matthew Wiener.

"It's the perfect setup for a laugh-filled evening at the theatre. An embezzling mayor, his female accountant who can't stay dressed, two undercover cops, nefarious hit men, and of course, videotape. In this side-splitting escapade, playwright Paul Slade Smith has reinvented the in-one-door innuendo, and out-the-other-door comic shtick."

This San Diego premiere has performances takes April 15 - May 10, 2015 at North Coast Rep in Solana Beach, CA.

AIRLINE HIGHWAY a new play by Pulitzer Prize finalist Lisa D'Amour.

Directed by two-time Tony winner Joe Mantello.

In the parking lot of The Hummingbird, a once-glamorous motel on New Orleans's infamous Airline Highway, a group of friends gather. A rag-tag collection of strippers, hustlers and philosophers have come together to celebrate the iconic burlesque performer Miss Ruby. The party rages through the night as old friends resurface to pay their respects. A world premiere billed as is "a boisterous and moving ode to the outcasts who make life a little more interesting."

The Broadway cast features Carolyn Braver, Tony Award nominee and Steppenwolf ensemble member K. Todd Freeman, Scott Jaeck, Ken Marks, Caroline Neff, Tim Edward Rhoze, Judith Roberts, Joe Tippett, and Tony Award winner Julie White. Completing the 16-person ensemble are Todd d'Amour, Shannon Eagen, Venida Evans, Joe Forbrich, Leslie Hendrix, Sekou Laidlow, and Toni Martin.

The creative team includes Scott Pask (scenic design), David Zinn (costume design), Japhy Weideman (lighting design), Fitz Patton (original music and sound design), and Thomas Schall (fight director).

Manhattan Theatre Club's presentation of Steppenwolf Theatre Company's production is currently in reviews at MTC's Samuel J. Friedman Theatre in New York City and officially opens on Thursday, April 23, 2015.

THE GREAT GATSBY by F. Scott Fitzgerald. Adapted for the stage by Simon Levy.

Directed by Greg Johnson, the artistic director of Montana Rep since 1990.

A captivating story of romance and betrayal - Fitzgerald's snapshot of the Roaring Twenties, vividly depicting the rise and fall of the notorious Jay Gatsby and the alluring and dangerous Daisy Buchanan. Much more than simply a story of lost love, The Great Gatsby recreates the Jazz Age world of youth, wealth, privilege, and reckless abandon.

The cast for Montana Rep's touring production consists of Elizabeth Bennett (Mrs. McKee/Mrs. Michaelis/Dancer), Hugh Bickley (Tom Buchanan), Hugh Butterfield (George Wilson), Kelly Campbell (Daisy Buchanan), Colton Hochhalter (Meyer/Mr. McKee/Cop/Dancer), Mark Kuntz (Jay Gatsby), Amber Rose Mason (Jordan Baker), Jourdan Nokleby (Myrtle Wilson), and Mason Wagner (Nick Carraway).

One of the most dynamic and respected touring companies in the country, Montana Repertory Theatre was established as a professional touring company in 1967.

Sunday, April 12, 2015 at the Brooklyn Center for the Performing Arts in Brooklyn, NY.

AN AMERICAN IN PARIS music and lyrics by George Gershwin and Ira Gershwin and book by Tony nominee and Pulitzer Prize finalist Craig Lucas.

Directed and choreographed by Christopher Wheeldon.

An American In Paris is the romantic story of a young American soldier, a beautiful French girl and an indomitable European city, each yearning for a new beginning in the aftermath of war.

The cast of includes Robert Fairchild as Jerry Mulligan, Leanne Cope as Lise Dassin, Veanne Cox as Madame Baurel, Jill Paice as Milo Davenport, Brandon Uranowitz as Adam Hochberg, and Max von Essen as Henri Baurel.

The cast also includes Caitlin Abraham, Will Burton, Attila Joey Csiki, Michael Cusumano, Taeler Cyrus, Ashlee Dupré, Rebecca Eichenberger, Sara Esty, Laura Feig, Jennie Ford, Kurt Froman, Heather Lang, Dustin Layton, Nathan Madden, Gia Mongell, Candy Olsen, Rebecca Riker, Adam Rogers, Sam Rogers, Shannon Rugani, Garen Scribner, Sam Strasfeld, Sarrah Strimel, Charlie Sutton, Allison Walsh, Scott Willis and Victor J. Wisehart.

Officially opens on Sunday, April 12 at The Palace Theatre in New York City.

SKYLIGHT written by David Hare.

Directed by Stephen Daldry.

The production features Carey Mulligan, Bill Nighy, and Matthew Beard.

On a bitterly cold London evening, schoolteacher Kyra Hollis (Carey Mulligan) receives an unexpected visit from her former lover, Tom Sergeant (Bill Nighy), a successful and charismatic restaurateur whose wife has recently died. As the evening progresses, the two attempt to rekindle their once passionate relationship, only to find themselves locked in a dangerous battle of opposing ideologies and mutual desires.

Set design by Bob Crowley, lighting design by Natasha Katz, and sound design by Paul Arditti, and original music by Paul Englishby.

Officially opened April 2 at the Golden Theatre in New York City.

CORKTOWN '57 by John Fazakerley.

Directed by Wilson Milam.

Starring Jonah Beres, Josh Clark, Andrew Connolly, Eve Danzeisen, Belen Greene, Kevin P. Kearns, John Ruby, Nick Tate, and Rebecca Tilney.

An Irish-American family is ripped apart by divided loyalties in world premiere drama.

Home to Irish immigrants since the early part of the 20th century, the Philadelphia community known as "Corktown" was a hotbed of pro-Irish activity that reached its climax in the late 1950s — a time when Irish Republican Army splinter groups had begun to advocate violence against civilian targets as a strategy to drive Britain out of Ireland.

"The play is a fiction, but it's inspired by memories of my family," says Fazakerley, who was motivated by a shoebox of old photographs he discovered after his father died – including a 1948 photo of his grandfather holding him as a baby. That photo is now the poster for this production.

"My grandfather was an unrepentant Irish Republican who wouldn't give up the fight," the playwright continues. "In his last days, he came to live with us, and I became his caretaker. He would regale me with stories of the family coming to America. Though I knew he was highly political, I never realized what that meant until I began to question family elders, who would entertain me with stories of Grandpop."

Corktown '57 features Nate Tate as the family patriarch who, when told he has six months to live, hatches a scheme to regain his status in the eyes of the Irish Republican movement. Irish-born actors Andrew Connolly and Kevin P. Kearns take on the roles of Mike's eldest son, John (regarded as a turncoat to the family because he joined the reviled British military) and his son-in-law, Ciaran, an IRA activist.

The story takes place in the remodeled basement of youngest son Frank and his wife Janice, played by John Ruby and Dublin-born Natalie Britton; their son, Johnny, is performed by 12-year old Jonah Beres. Mike's daughters, Kaitlin, a devout sympathizer to the Irish cause, and Marie, are played respectively by Rebecca Tilney and Belen Greene. Rounding out the cast is Josh Clark who plays Tim Flynn, a family cousin and the local IRA commander.

Scenic design is by Joel Daavid; lighting design is by Leigh Allen; sound design is by Cricket S. Myers; costume design is by Jackie Gudgel; graphic design is by Kiff Scholl; and casting is by Michael Donovan, CSA. The stage manager is Marissa Drammissi, and Racquel Lehrman,

Performances through May 3, 2015 at the Oddessy Theatre in Los Angeles.

Scenic design for Corktown '57 is by Joel Daavid; lighting design is by Leigh Allen; sound design is by Cricket S. Myers; costume design is by Jackie Gudgel; graphic design is by Kiff Scholl; and casting is by Michael Donovan, CSA. The stage manager is Marissa Drammissi, and Racquel Lehrman, Theatre Planners produces. Corktown '57 continues through May 3 at The Odyssey Theatre in Los Angeles.


WHO'S WHERE




NEIL DIAMOND performs Tuesday, April 7, at the Consol Energy Center in Pittsburgh, PA. Thursday's show is at the BMO Harris Bradley Center in Milwaukee, WI.

SINEAD O'CONNOR the acclaimed Irish singer-songwriter returns to the Barbican in Londonon Monday, April 13, 2015, to perform material from her brand new studio album I'm Not Bossy, I'm The Boss.

DAVID SANBORN and signature saxophone sound returns to the Barbican with the grooving electric fusion that defined his blistering performances of the 80s and 90s. The duo of jazz guitar hero John Scofield and vocalist/pianist Jon Cleary – Brit-born, but steeped in the deep traditions of New Orleans, takes its cue from Scofield's Piety Street recording from 2009; a heady mix of blues and gospel flavors inspired by the deep South Saturday, April 11, 2015 at the Barbican in London.

SWEET HONEY IN THE ROCK entertain Friday, April 10, at Swasey Chapel in Granville, OH. Next Sunday they bring their beautiful voices to the Word of South Festival in Tallahassee, FL.

CHICK COREA AND HERBIE HANCOCK continue their tour with a stop Thursday, April 9, at Carnegie Hall in New York City. Friday's stop is at the JFK Center for the Performing Arts in Washington DC. On Saturday they are on stage at the Academy of Music in Philadelphia. Next Sunday, they'll get the beat going at Symphony Hall in Boston.


FINAL OVATION


GENE SACKS Tony-Winning Director, died Saturday, March 28, 2015 at his home in East Hampton, N.Y. He was 93.

Saks made his acting debut on Broadway in South Pacific in 1949. On stage he also appeared in A Shot in the Dark, The Tenth Man, and A Thousand Clowns, in the role of Leo "Chuckles The Chipmunk" Herman, which he reprised in the film version. He portrayed Jack Lemmon's brother in the screen adaptation of Simon's The Prisoner of Second Avenue, and also appeared in Nobody's Fool starring Paul Newman.

As a director, Mr. Saks focused on comedy; he has a long term association with directing works by Neil Simon. Simon plays which Saks directed included: Biloxi Blues, Brighton Beach Memoirs, Jake's Women, Rumors, Lost in Yonkers, Broadway Bound, The Odd Couple and California Suite. Additional Broadway credits include Enter Laughing; Half a Sixpence; Nobody Loves an Albatross; Mame; I Love My Wife; Same Time, Next Year; and Rags.

Among Saks' film directing credits are Barefoot in the Park, The Odd Couple, Cactus Flower, Last of the Red Hot Lovers, Mame, Brighton Beach Memoirs, A Fine Romance, So I Married an Axe Murderer and the 1995 television production of Bye Bye Birdie. Saks graduated from Cornell and, after serving in the Navy during World War II, taking part in the Normandy invasion. He studied acting at the New School for Social Research and the Actors Studio. He helped start a theater cooperative at the Cherry Lane Theater and appeared in a number of Off-Broadway productions. Saks's final Broadway show was Barrymore (1997), in which he directed Christopher Plummer's Tony-winning tour-de-force performance as the legendary actor and tippler at the end of his career.

Saks was inducted into the American Theater Hall of Fame in 1991. Saks was married to fellow Actors Studio member, actress Bea Arthur, from 1950-1980. The couple adopted two sons. He is survived by those boys, Matthew and Daniel; his wife, the former Keren Ettlinger, whom he married in 1980; their daughter, Annabelle; and three grandchildren.

Last Wednesday, April 1, Broadway dimmed their lights in his honor.

DOUG SAX legendary mastering engineer died April 2, 2015 from cancer in Los Angeles. He was 78.

He mastered three of The Doors' albums, including their 1967 debut; six of Pink Floyd's albums, including The Wall; Ray Charles' multiple-Grammy winner Genius Loves Company in 2004, and Bob Dylan's 36th studio album Shadows in the Night in 2015, to name a few.

Neil Portnow President/CEO of The Recording Academy issued the following statement: Two-time Grammy winner and Technical Grammy Award recipient Doug Sax was known as one of the top mastering engineers in the music industry. Revered in the audio community, he co-founded The Mastering Lab, the first independent mastering facility in the world. Although he established a career as a symphonic trumpeter, his interest and talent in the sound of recorded music was undeniable, and he would ultimately become one of the most prolific figures in the field, gaining a reputation for being one of music's best "ears." Our music community has lost an immense talent, and a person with great integrity and immeasurable grace. Our deepest condolences go out to his family, friends, and all those who had the privilege and pleasure of working with him."

















Next Column: April 12, 2015
Copyright: April 5, 2015 All Rights Reserved. Reviews, Interviews, Commentary, Photographs or Graphics from any Broadway To Vegas (TM) columns may not be published, broadcast, rewritten, utilized as leads, or used in any manner without permission, compensation and/or credit.
Link to Main Page
---
Laura Deni



For the snail mail address, please E-mail your request.
CLICK HERE FOR COMMENT SECTION